Singer Vehicle Design has established itself as one of the premier names in the world of custom Porsche 911s. The Brooklyn Commission 911 is the eighth car built by Singer, commissioned in 2012. The build process involved stripping a 1990 964 coupe down to the monocoque and then rebuilding it with carbon fiber body panels.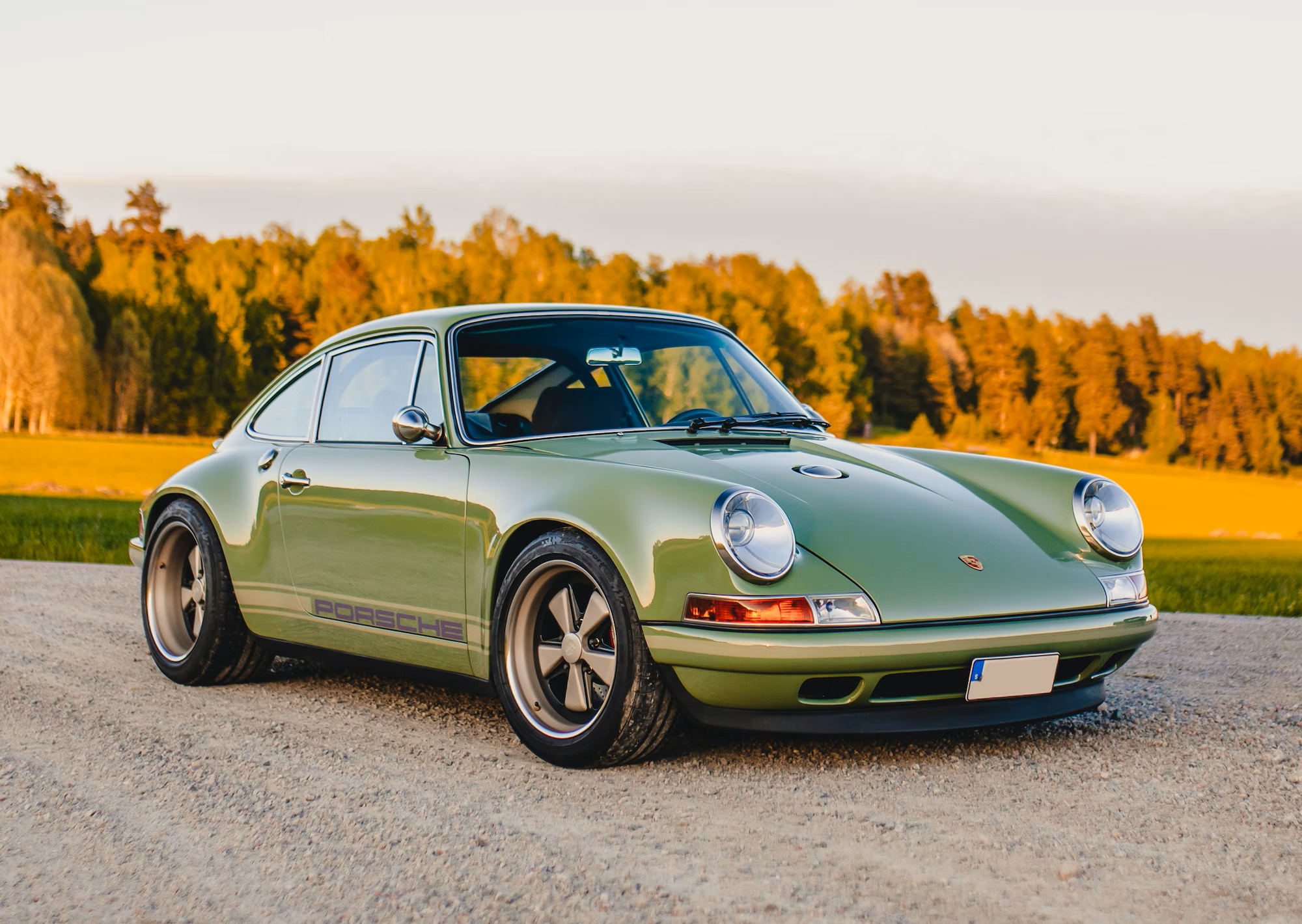 The car features a Linden Green exterior with a purple Alcantara interior, including a quilted suede top on the engine bay. The vehicle is equipped with Öhlins suspension, Singer Edition carbon fiber track seats, an integrated roll bar, and a harness bar with Schroth four-point harnesses. The car's floors, sills, and rear seat area are fully trimmed in suede, accented with brass seat grommets. The wheels also feature interchangeable "petals" in grey, black, or purple.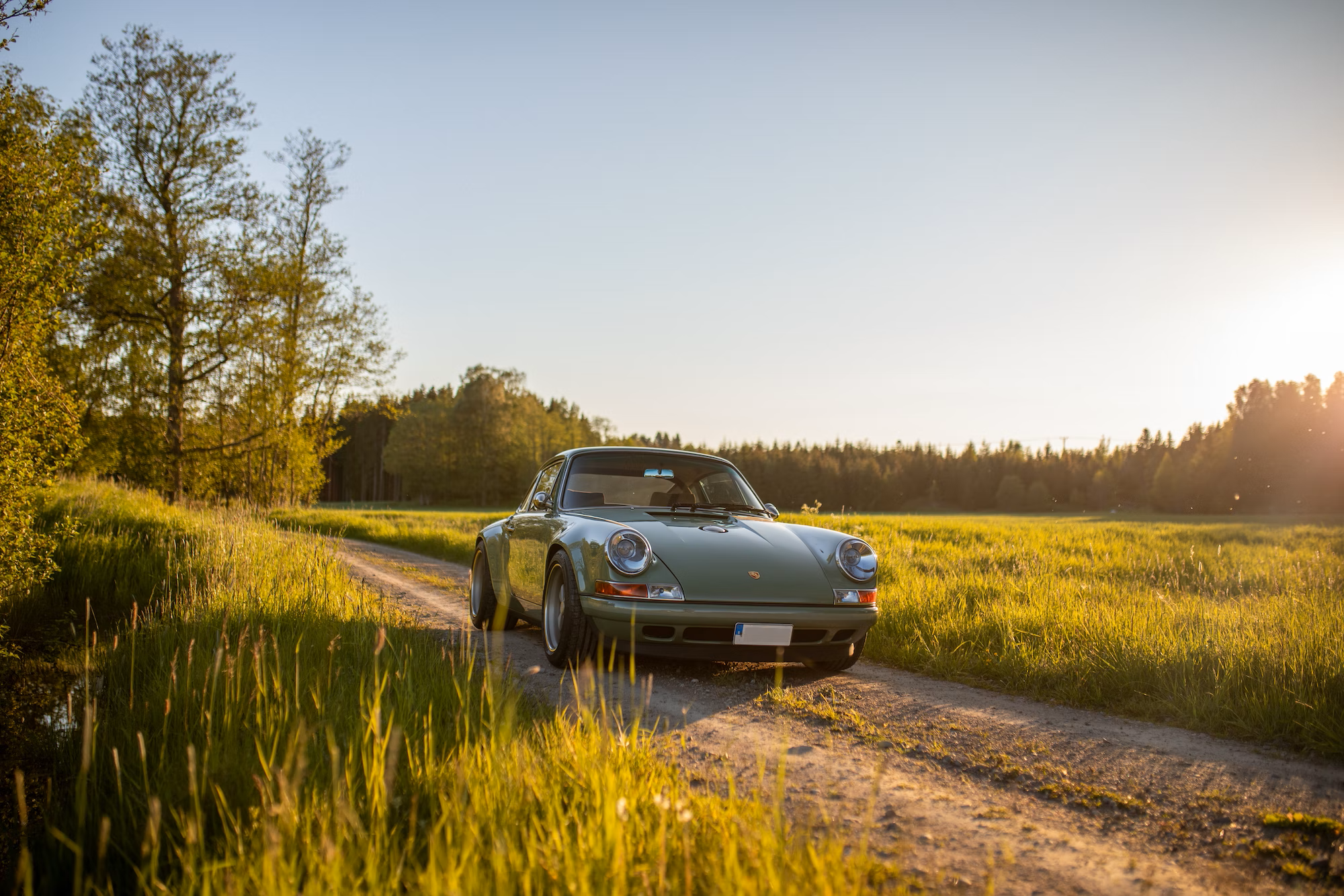 The allure of Singer's vehicles lies in their combination of classic looks with modern mechanics. The car is powered by a Cosworth-built 3.8-liter flat-six engine, delivering approximately 370 horsepower to the rear wheels via a six-speed manual transmission. Despite its seemingly modest horsepower, the car's carbon fiber body panels and light weight make it an exceptional performer. All of the paintwork on the car is original, except for new side stripe decals and a touch-up of the purple wheel "petals".
Source: Collecting Cars