The Sundown Commission is a stunning example of Singer's craftsmanship and attention to detail. It features a beautiful Horizon Blue Metallic exterior and a bespoke Chestnut suede-mix special leather weave interior.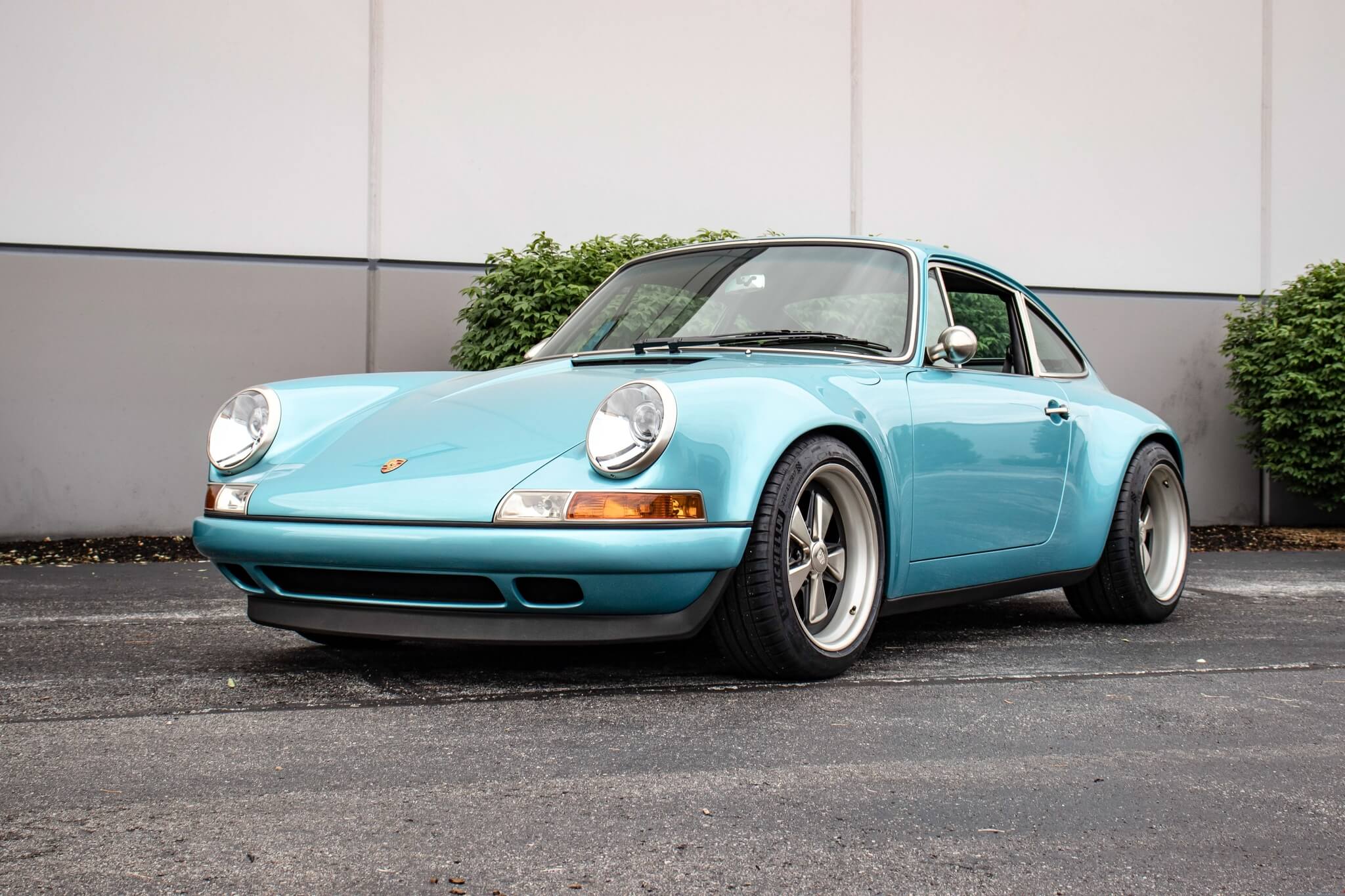 The car underwent a comprehensive restoration process, starting with the disassembly of the chassis and treating it for rust prevention. Custom reinforcements and fabrication were added to accommodate the new backdated carbon fiber bodywork.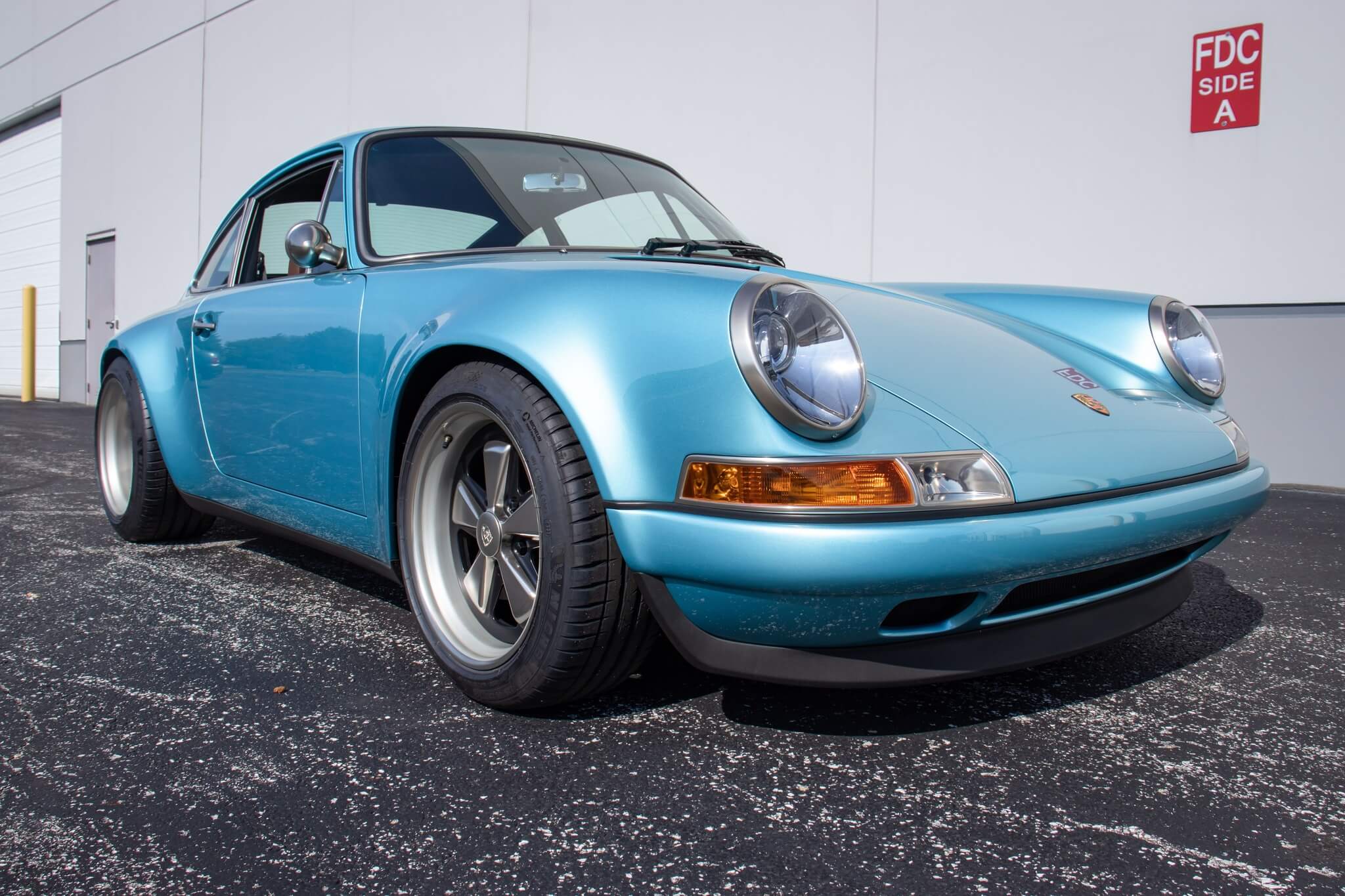 Modern lighting, including state-of-the-art Hella Bi-Xenon headlights, was incorporated, along with custom exterior details such as nickel-plated bumperettes and window trim, a classic "911" decklid badge, Midnight Blue brake calipers, and 17″ forged RS wheels with a black and nickel finish.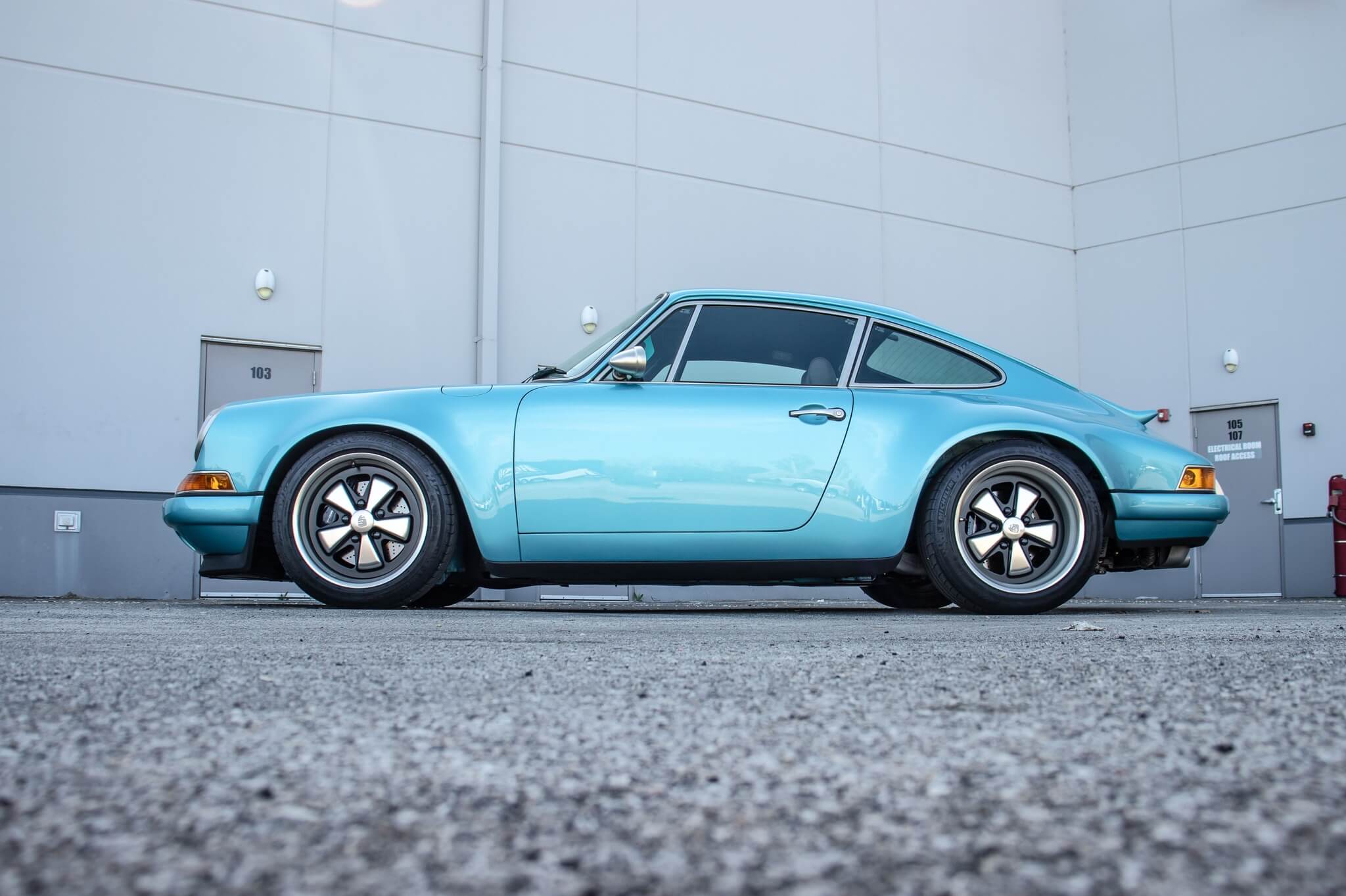 Inside the cabin, you'll find Chestnut suede-mix special leather weave upholstery, square-weave carpeted floorboards, and leather-covered interior panels. The custom Recaro Touring seats feature brown piping, decorative brass grommets, and 8-way power adjustment.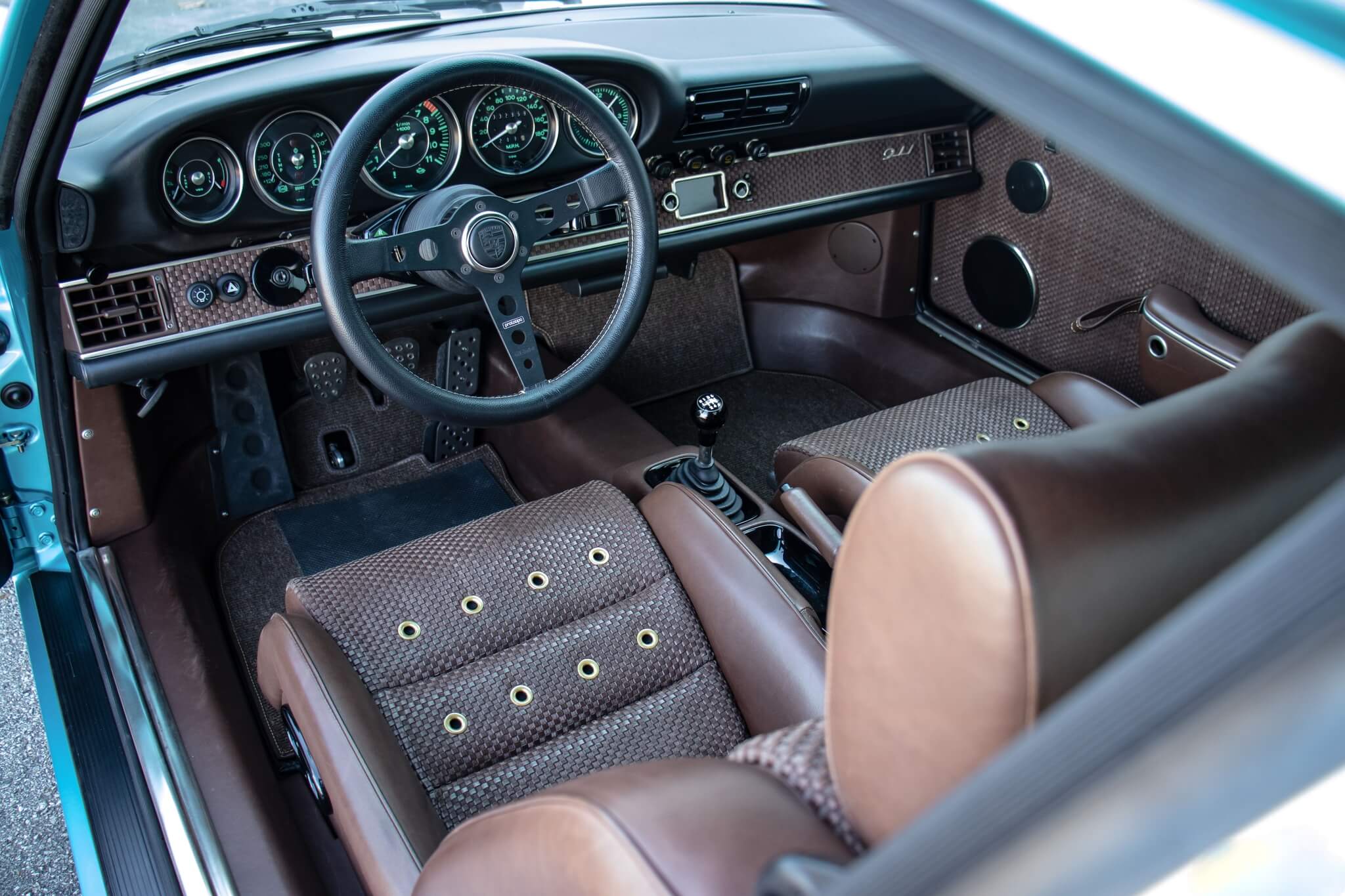 Additional features include folding seat backrests, seatbelts, a leather-wrapped central tunnel, a MOMO Prototipo steering wheel, early-style 911 gauges, and a Hi-Fi upgraded stereo system with a subwoofer.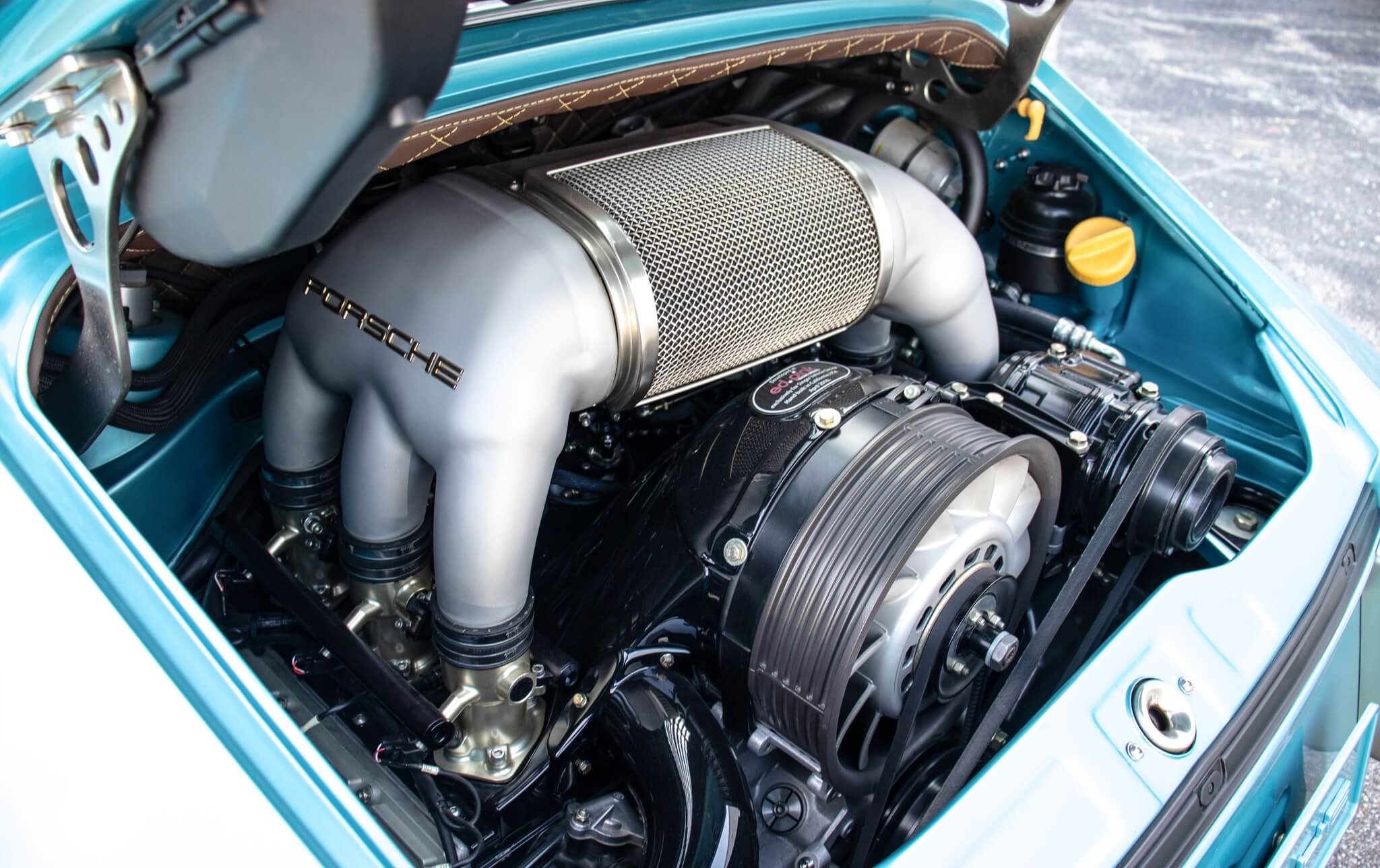 Under the rear decklid grille, you'll discover a meticulously developed and hand-built naturally aspirated 4.0L flat-six engine by Ed Pink Racing Engines. It retains the case of a 964 and is equipped with various custom components for improved performance.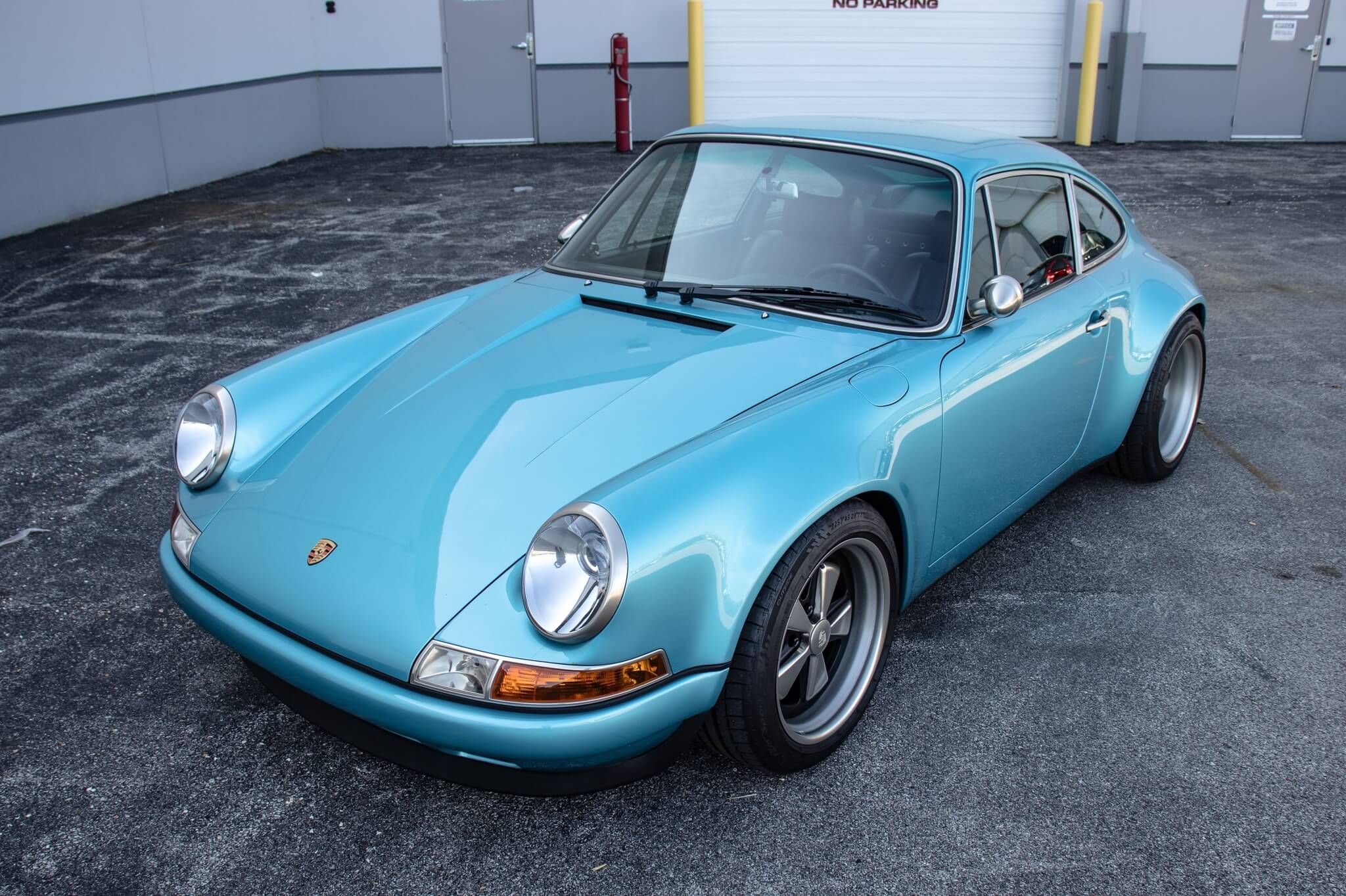 The engine produces up to 400 HP and 315 lb.-ft of torque and is paired with a custom close-ratio 6-speed G50 manual gearbox with a limited-slip differential. The car also features an optional Ohlins suspension, Brembo steel brakes, and an upgraded steering system based on the improved 993 design.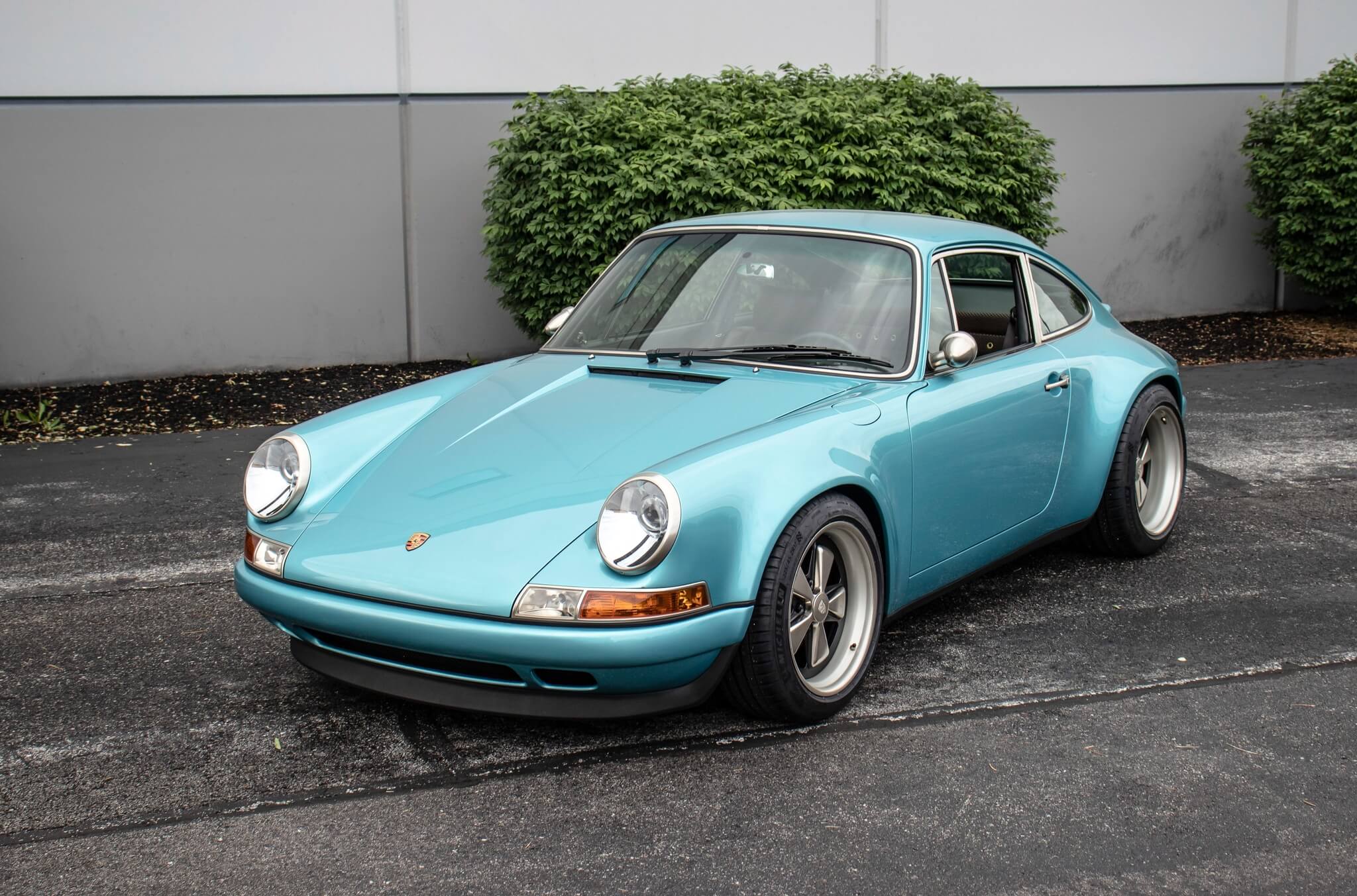 Source: PCARMARKET