Dubbed "Newcastle Commission," the car is based on a 964 Carrera 2. This 911 Reimagined by Singer also features the optional sport suspension with Öhlins dampers, as well as the 'big brake' upgrade from the 993 Turbo. As with every Singer 911, a 993-type steering rack replaces the stock 964 unit.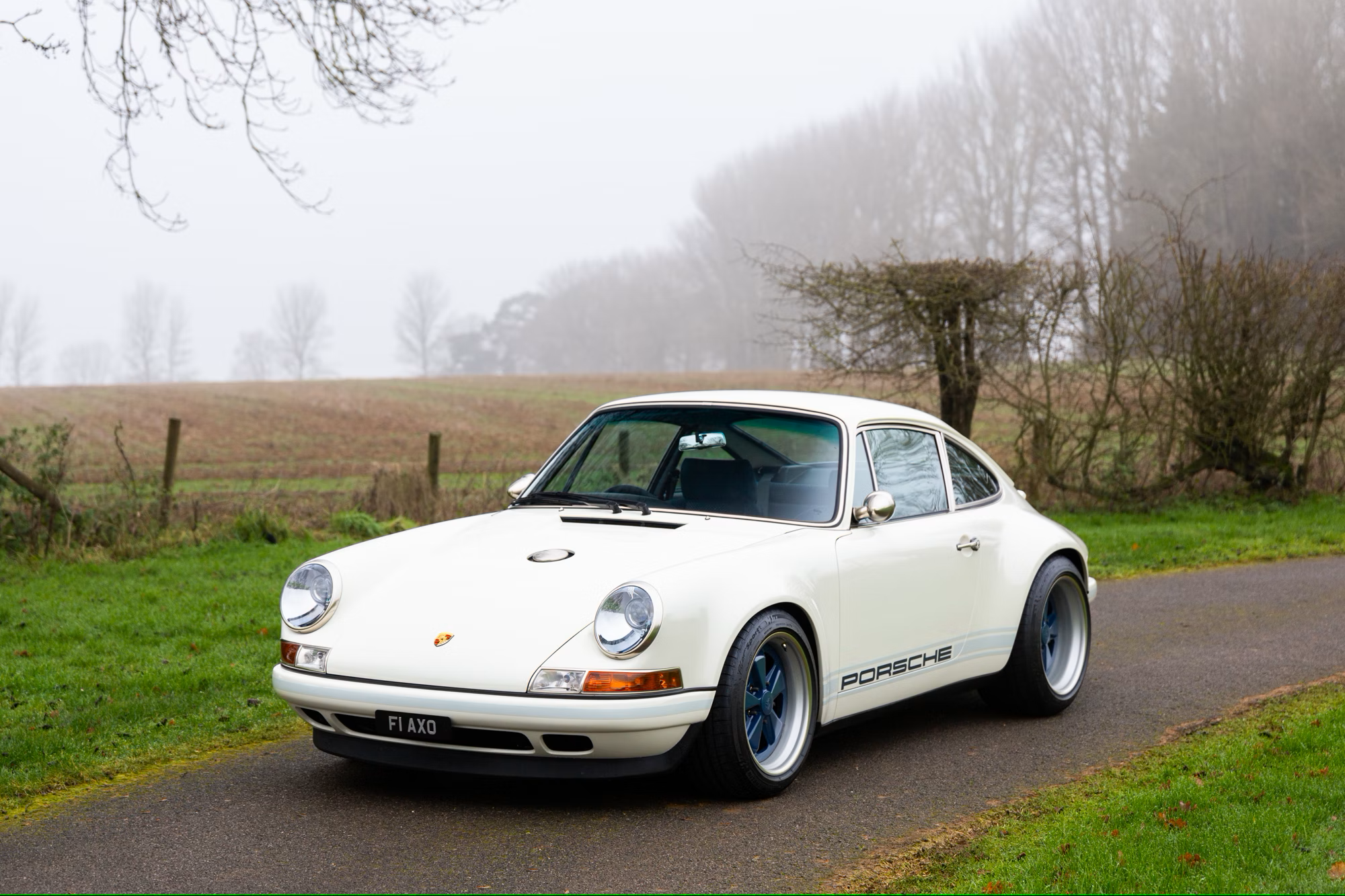 The interior features the optional carbon-fiber lightweight bucket seats and is finished in a combination of blue leather and semi-suede. Singer's now-famous 'leatherweave' trim adorns the seat panels, seat facings, rear quarter panels, and the dashboard face. Black leather is used on the top of the dash and the luggage shelf.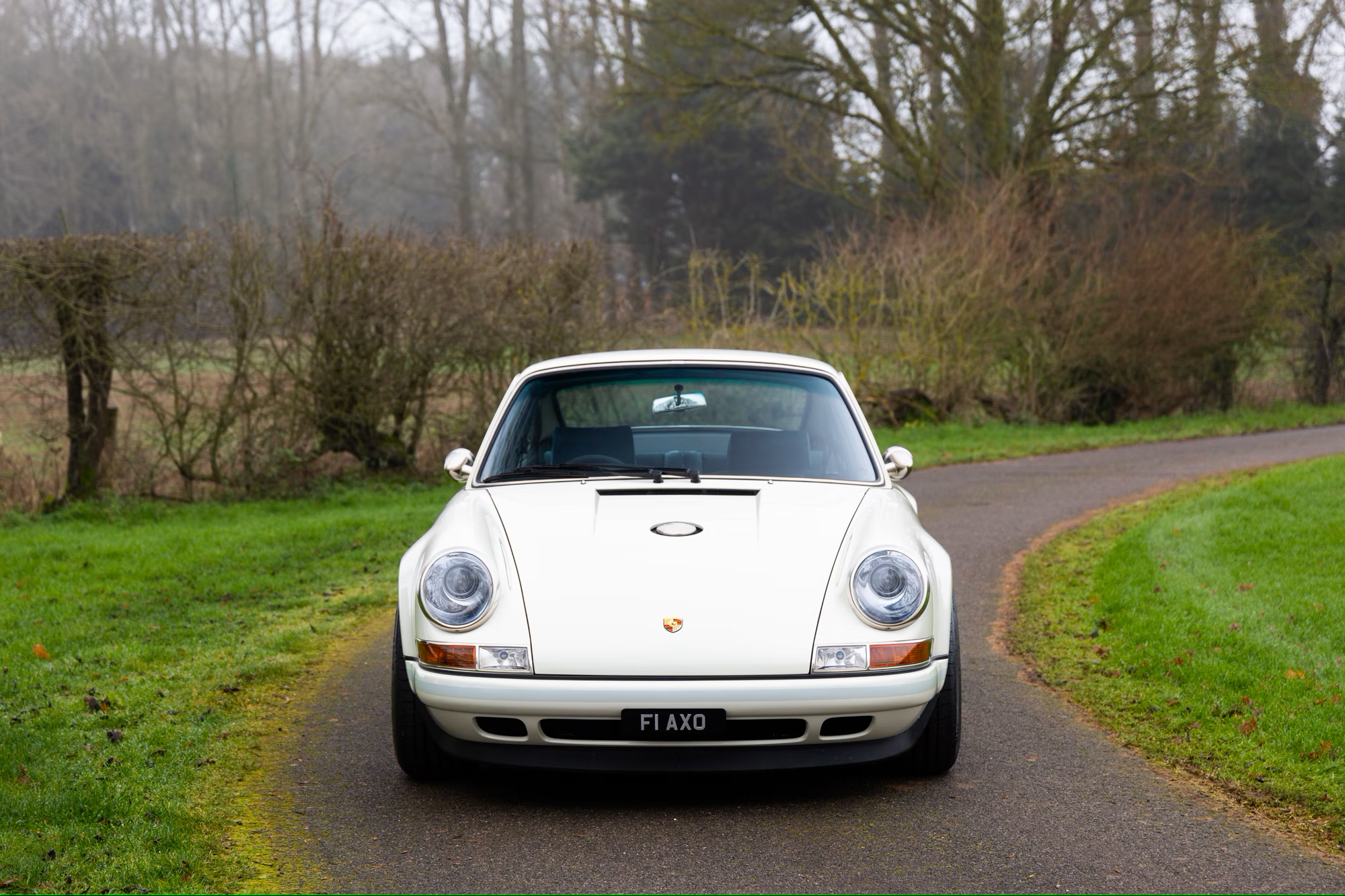 Power comes from a naturally aspirated 4.0-liter flat-six developed by Ed Pink Racing, which produces 390 HP and 315 lb-ft of torque and is paired to a close-ratio six-speed manual transmission. Singer claims that 0-60 mph is dealt with in 3.3 seconds, and 0-100 mph comes in just 8.2 seconds.
Photo Source: Collecting Cars