In 1989, Porsche marked the 25th anniversary of 911 production by introducing noteworthy offerings. Alongside a commemorative edition of their flagship 911, Porsche unveiled the first Speedster model since the minimalist 356 from the late 1950s.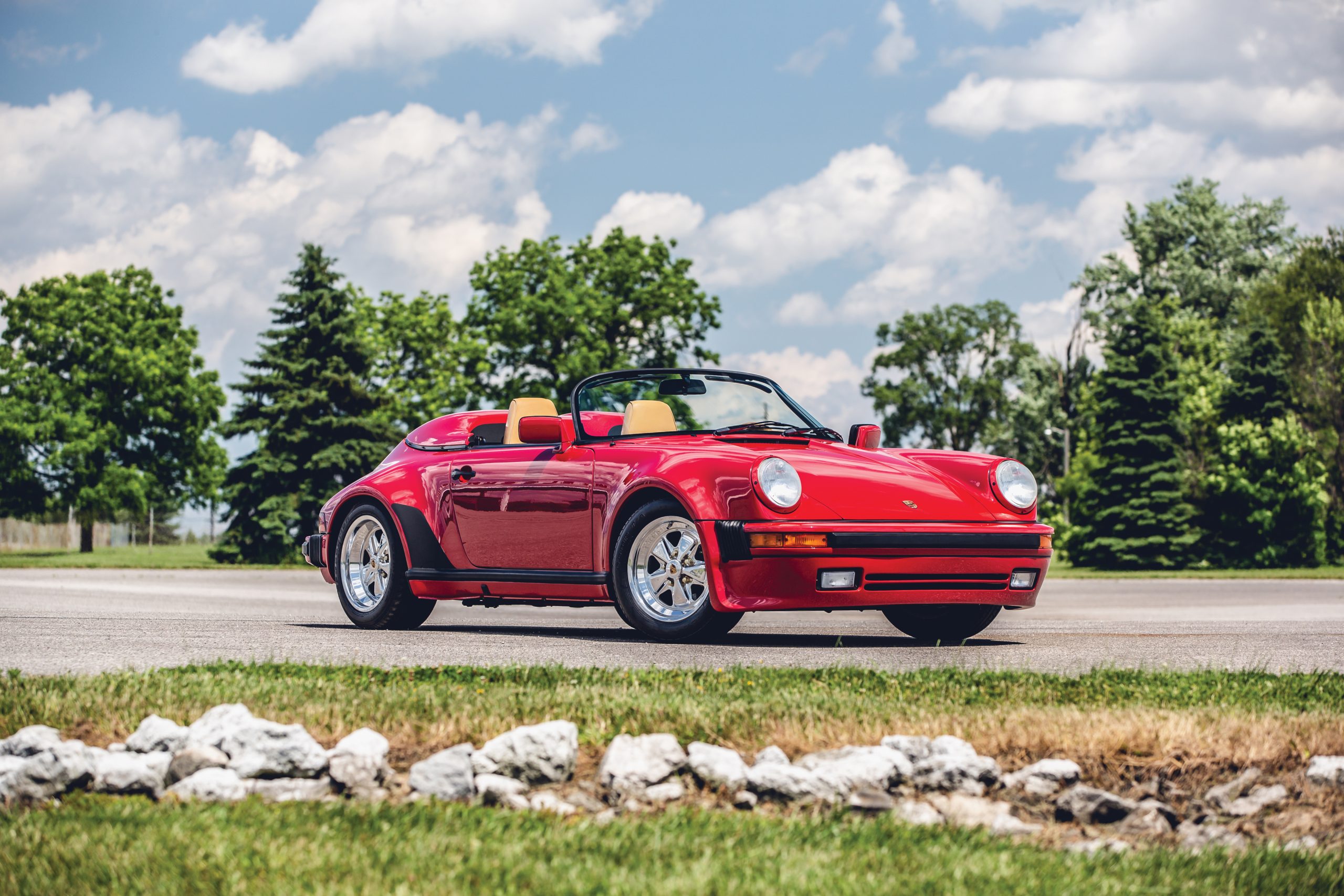 The 1989 Porsche 911 Carrera Speedster emerged as a special one-year release. Notably, its frameless, slanted windshield was 3.1 inches shorter than that of the standard Carrera. At the rear, the back seats were replaced with a distinctive dual hump tonneau cover, while roll-up windows flanked the driver on either side. The car included a convertible cloth top intended for use only in rainy conditions.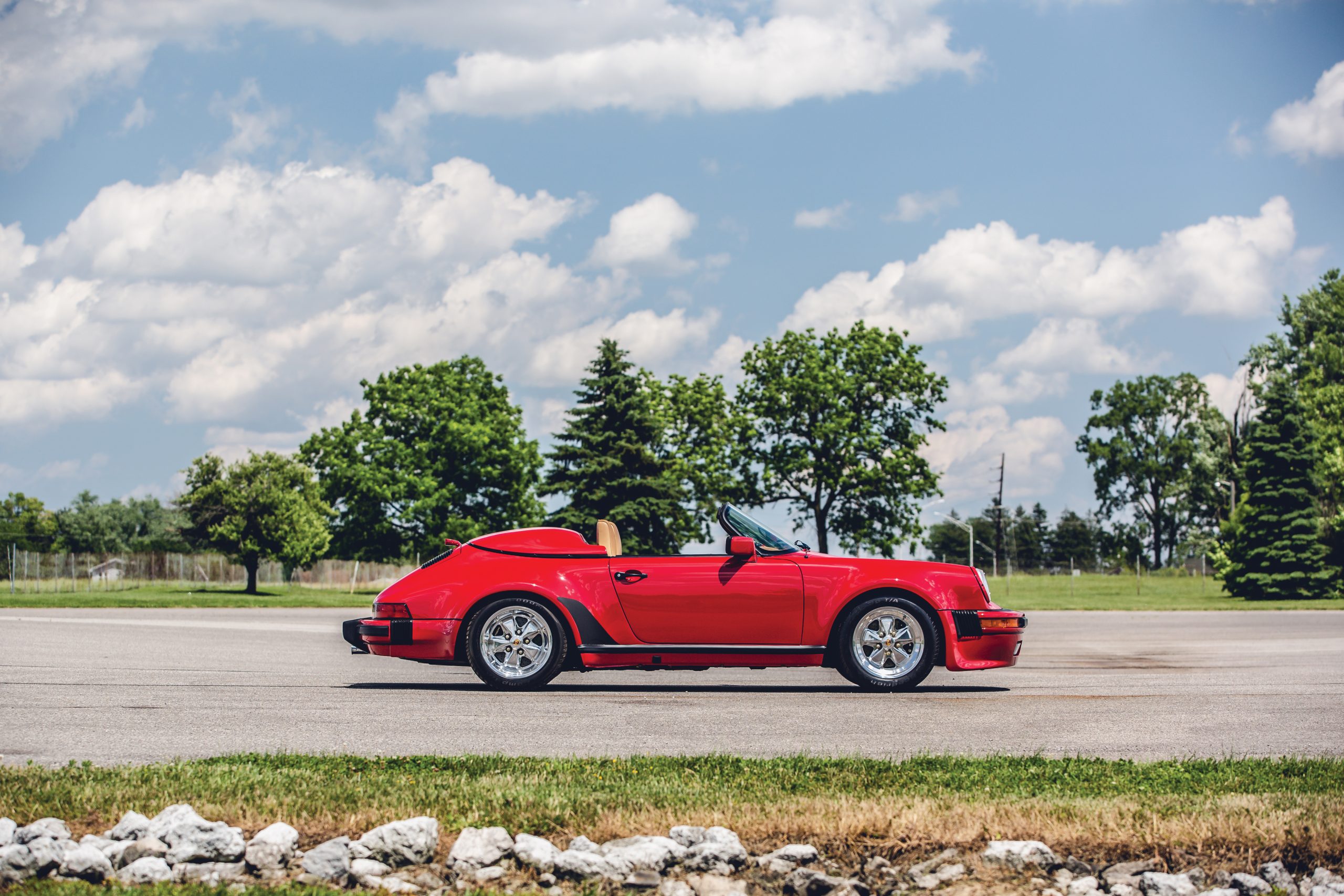 The Speedsters were equipped with the 3.2-liter air-cooled flat six engine from the H-program, delivering 231 horsepower and 195 lb/ft of torque. Power was transmitted through a five-speed Getrag G50 transaxle, and the vehicle boasted power-assisted, ventilated, cross-drilled disc brakes with alloy calipers on all corners.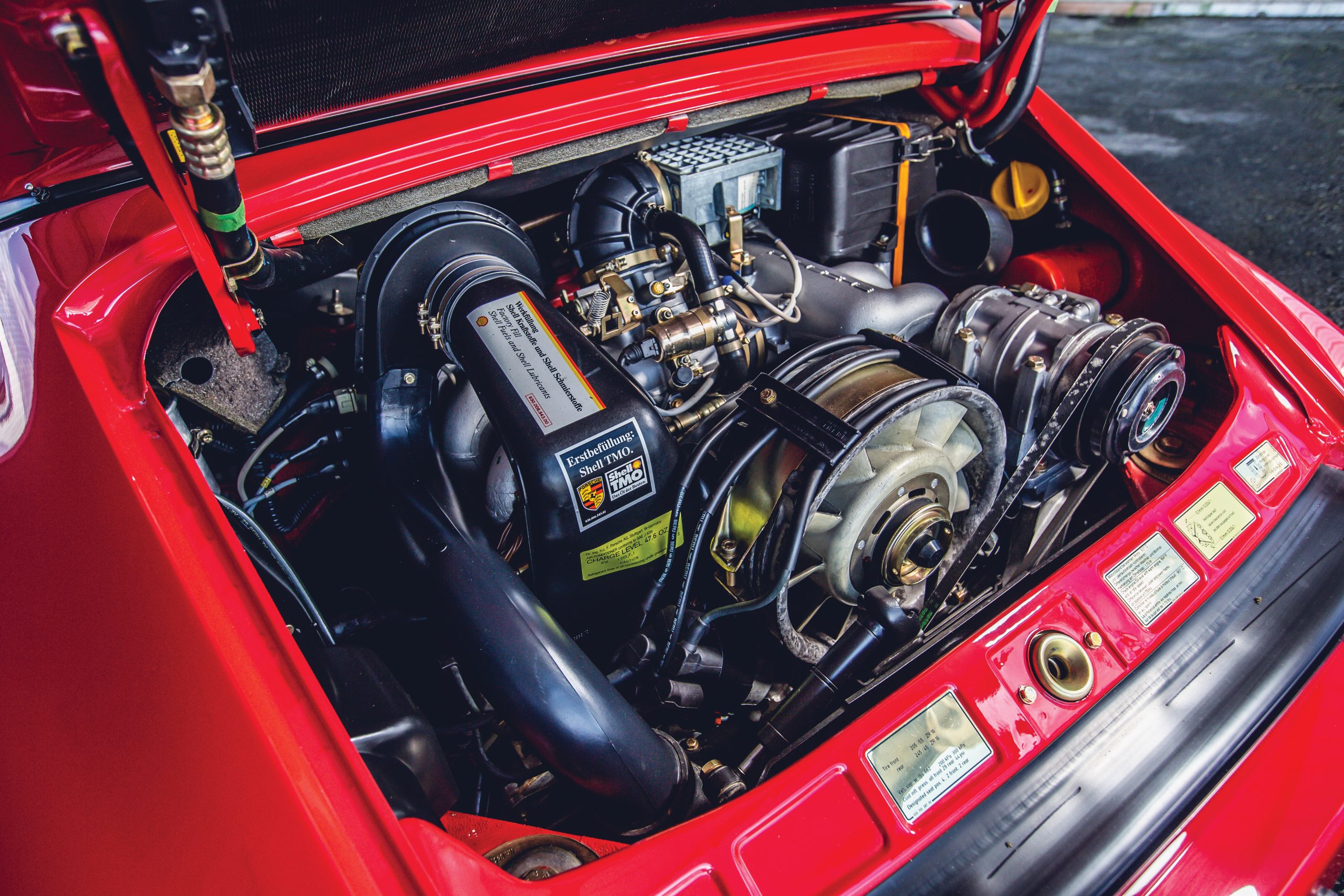 This exceptional Speedster, custom-ordered with a wide-body configuration, was the last example built. Adorned with polished Fuchs wheels featuring gold lug nuts, it showcases a paint-to-sample Cinnabar red exterior, complemented by a black convertible soft top and a Cashmere Beige leather interior. The interior is characterized by distinctive elements, including a light brown suede-wrapped dash and accents on the windowsills, armrests, door handles, shift knob, and boot. These unique touches remain protected by factory-installed plastic.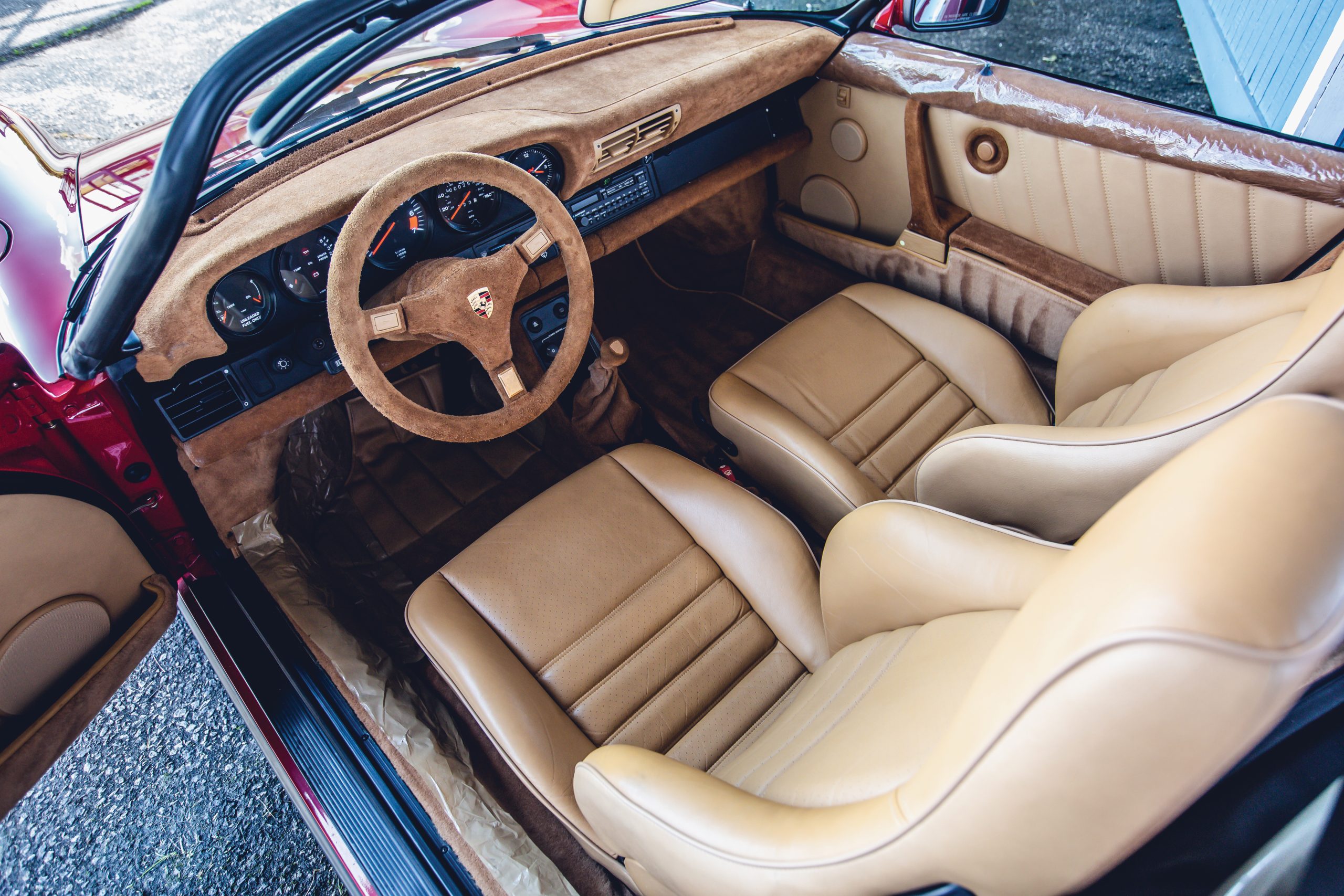 Notably equipped with amenities like air conditioning, power windows and seats, a Blaupunkt Charleston radio with cassette player, and an alarm system, the Speedster's interior is united by a suede-wrapped steering wheel with an emblem that designates this car as "Der Letzte Speedster, 17 Nov 89, Exclusive Wünsche," translating to "The Last Speedster, November 17, 1989, Exclusive Wishes."
Source: RM Sotheby's