Certain cars in history force the competition to pull their socks up and embrace the future. The Porsche 959 not only remains one of the most interesting supercars ever built, but it also fits the definition of cars that moved the game so far forward that everybody stood up and took notice.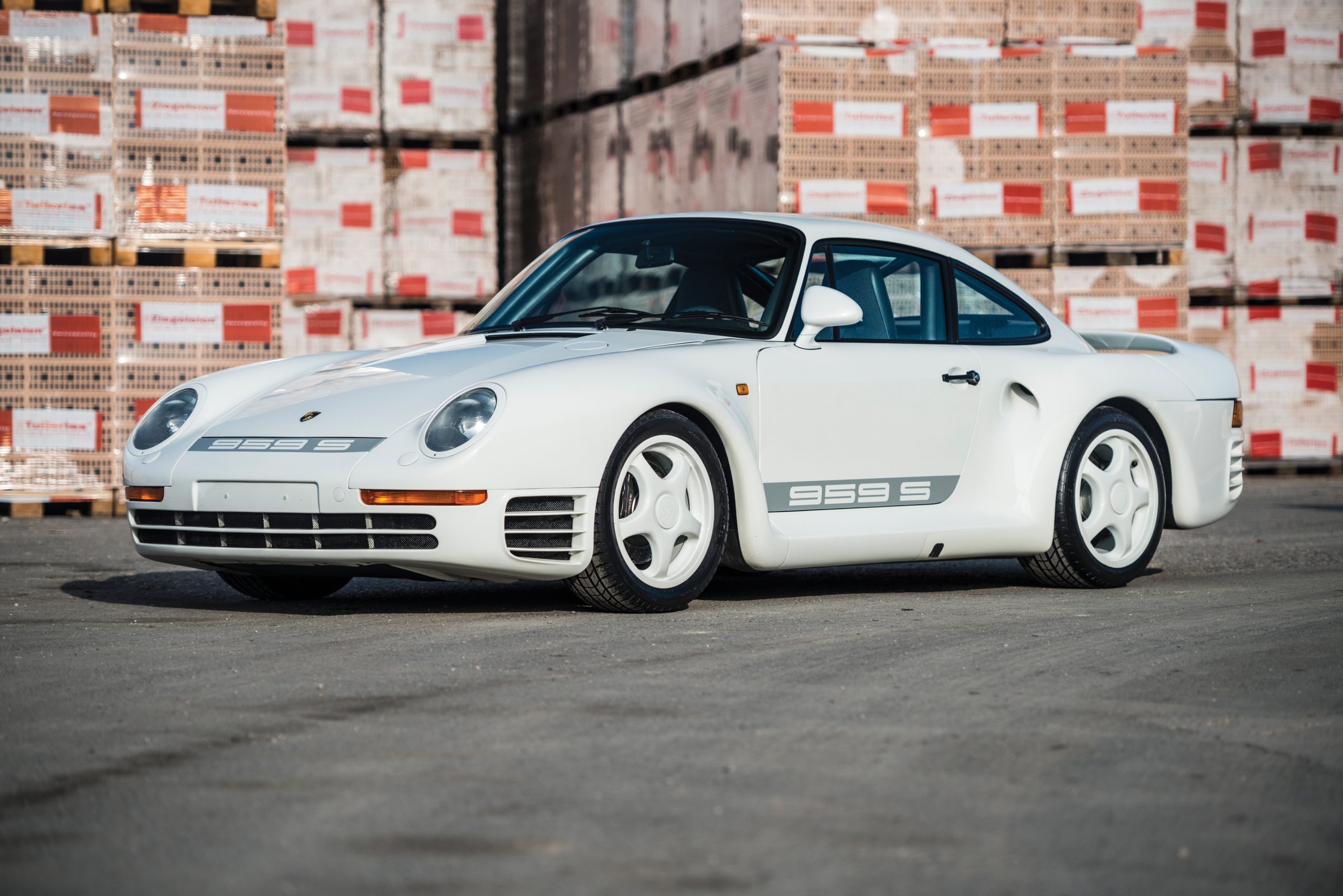 Featuring a 2.85-litre turbocharged rear-mounted flat-six engine based on the flat-six out of a 911, which put 450hp at 6500rpm to all four wheels, the 959 was the peak of supercar performance in its day. Features like anti-lock brakes were a fairly recent innovation at the time, but the 959's technological innovation didn't stop there. Eight hydraulic dampers – four at each corner – meant the 959 did without anti-roll bars. Electronic ride height and damping adjustments were made by the car's on-board computer, allowing the car to automatically lift or lower itself depending on the conditions and speed.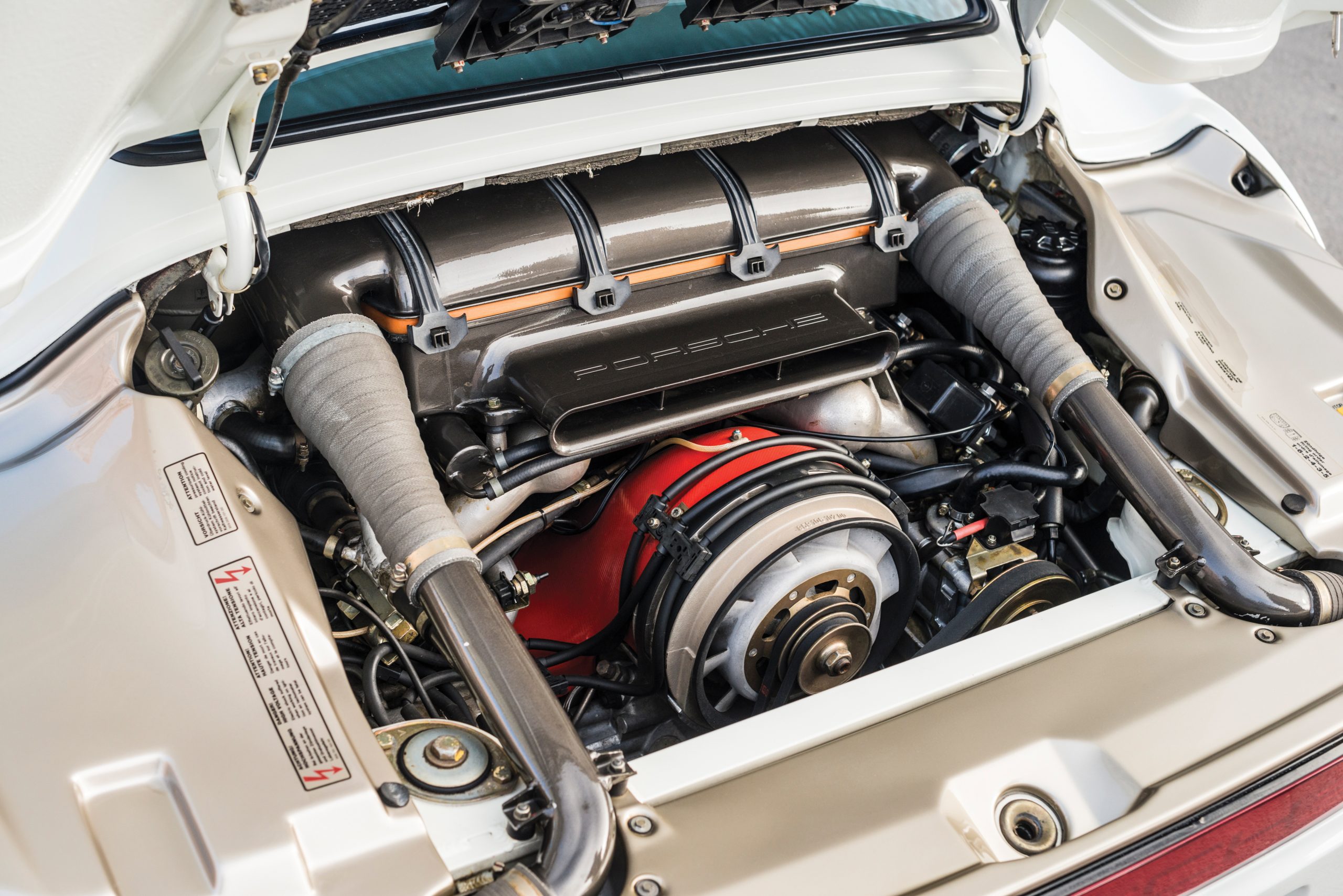 The 959 was the first production car to be fitted with an electronic tyre pressure monitoring system, which worked on some of the world's first run-flat tyres – Bridgestone RE71 Denlocs. Those tyres were fitted onto the world's first production-car magnesium wheels, with hollow spokes. The 959 also featured a front diff with hydraulically-actuated clutches that were computer-controlled. At a time when mobile phones were the size of your face and barely had screens, the technology seen on the Porsche 959 seemed out of this world, with performance figures that remain competitive with the current crop of supercars.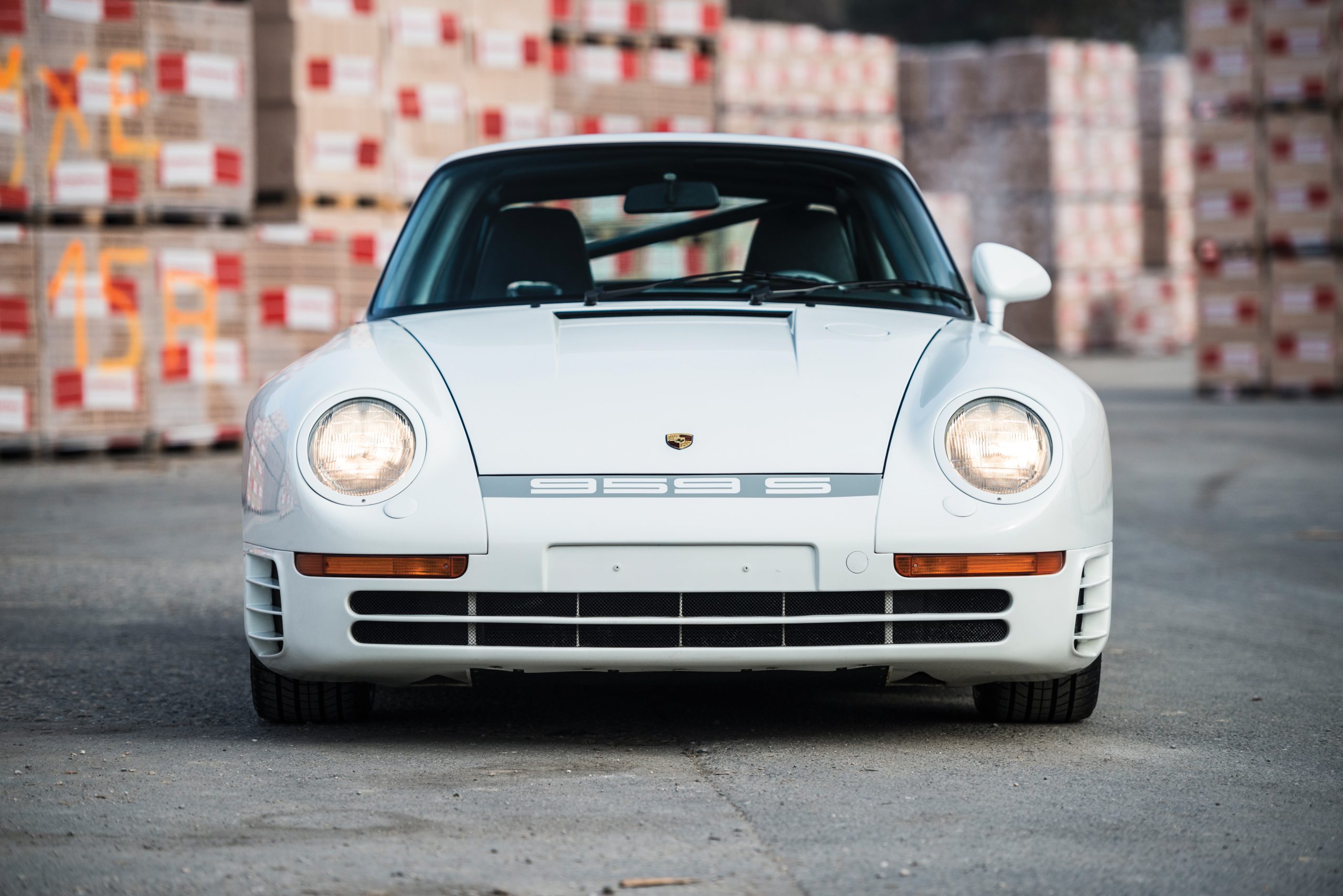 A mere 284 units of the 959 were manufactured. The majority of these units belonged to the more well-appointed 959 Komfort variant, while only 29 were built in the Sport configuration. Distinguishing between these models was immediate through their nomenclature. The 959 Sport comes with a complete leather-clad roll cage along with four-point racing harnesses and fabric upholstery, deviating from the leather interior of the 959 Komfort. Mechanically, the Sport version featured a more conventional coil-over suspension and excluded amenities such as air conditioning and a stereo, contributing to its approximately 220-pound weight reduction in comparison to the 959 Komfort.
Photo Source: RM Sotheby's