The 934, introduced for the 1976 racing season, utilized the production 930 as its foundation. It incorporated a front spoiler to house a sizable center-mounted oil cooler, along with air and brake cooling intakes. To meet the ⁠FIA Group 4's 2,470-pound weight requirement, the car retained production-based components like door panels and power windows, while a 120-liter fuel tank found its place in the front trunk. Marking Porsche's inaugural venture into turbocharged production-based racing cars, the 934 was discontinued after a two-year model run.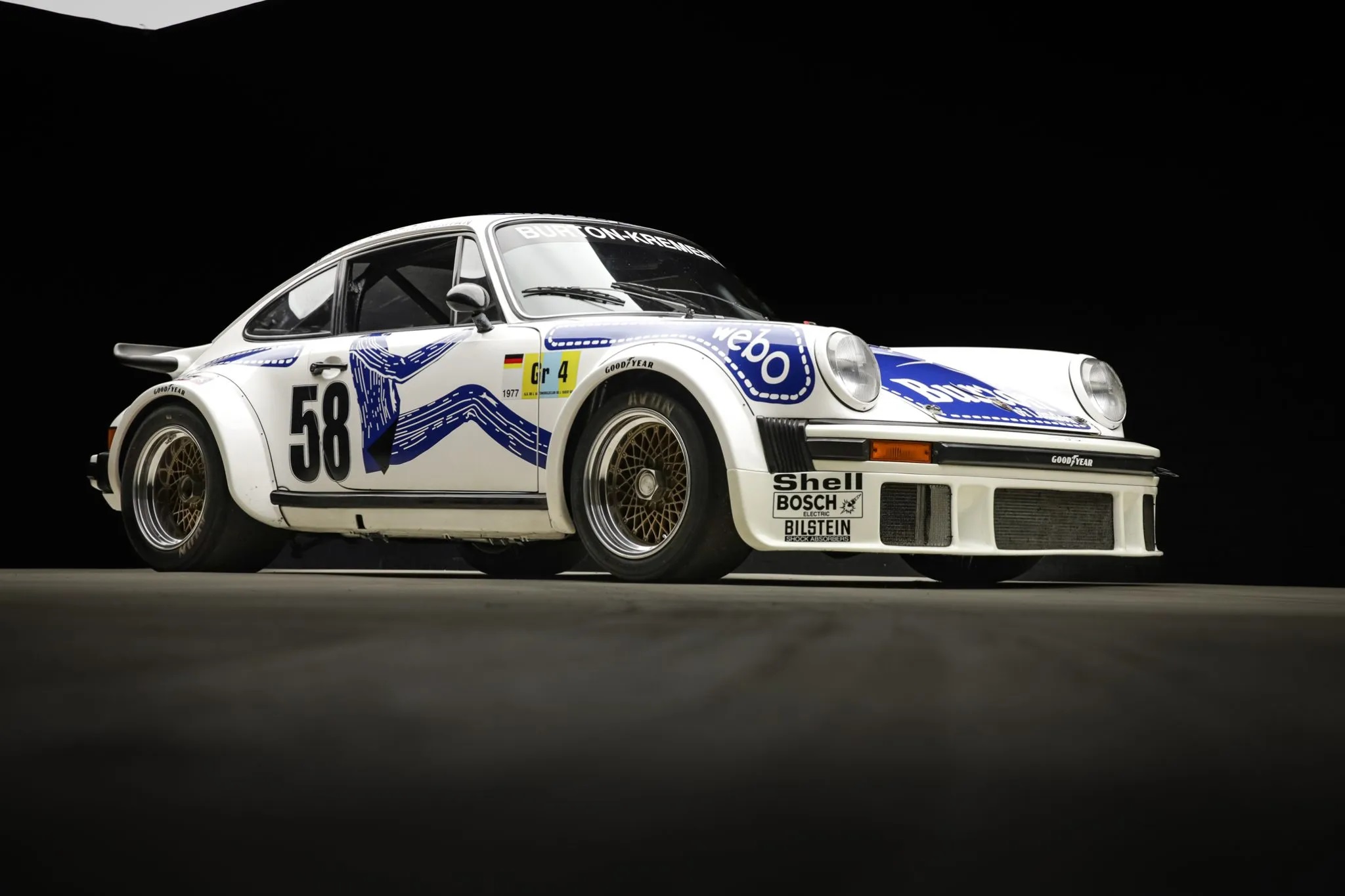 This 1976 Porsche 934 is noted as one of the 31 examples crafted during the two-year production span. It participated in the 1976 German National Championship under the banner of Porsche-Kremer Racing, achieving a fourth place in the European Grand Touring category. Following damages incurred during the season, the car underwent a replacement tub installation. It then competed in the 1977 24 Hours of Le Mans, securing a Group 4 GT class victory and finishing seventh overall. The car continued its success by winning its class at the 6 Hours of Silverstone in 1978.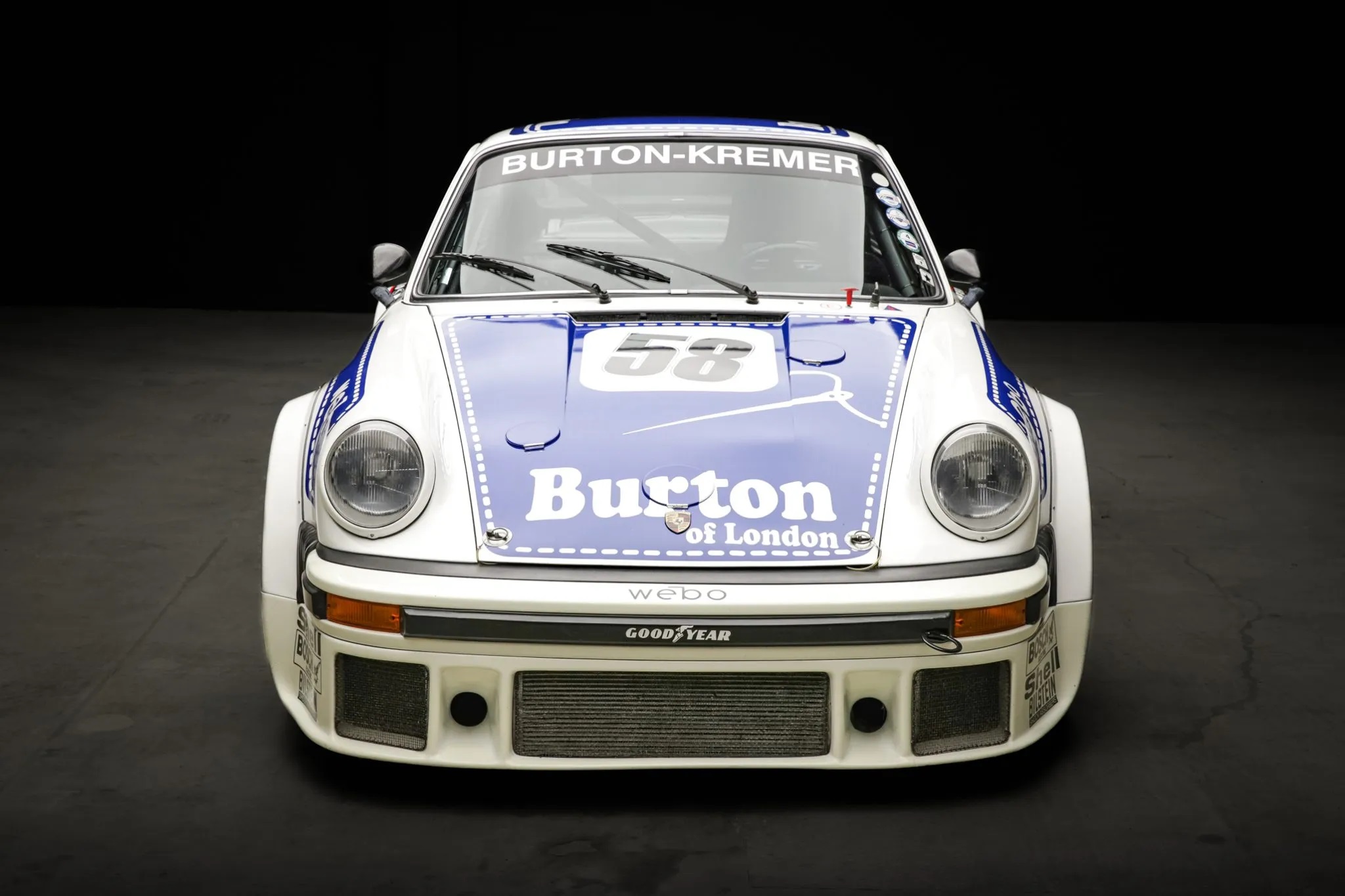 Power is derived from a turbocharged 3.0-liter flat-six, equipped with dual water-cooled intercoolers, and paired with a four-speed manual transaxle featuring a limited-slip differential. Notable equipment includes center-lock BBS wheels, adjustable anti-roll bars, a roll cage, front spoiler, rear wing, bolt-on fender flares, and a fire suppression system.
Source: Bring A Trailer