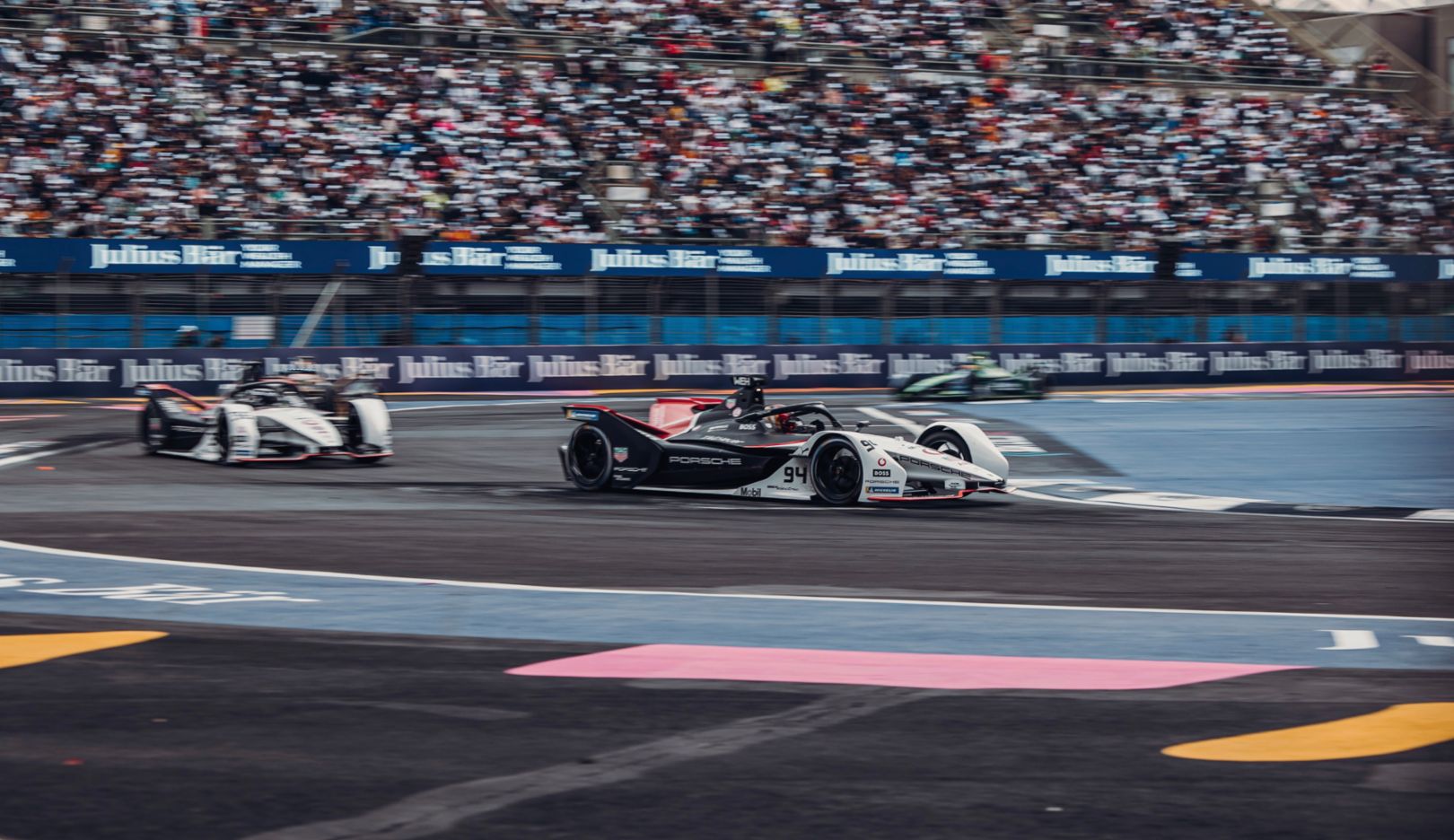 It's been a long time coming, but the German carmaker has finally issued a serious statement of intent at the ongoing 2022 Formula E World Championship. The third round took place in Mexico, and Porsche, fielding two 99X Electric race cars, swept to a dominant 1-2 finish by the checkered flag. A combination of excellent driving and clever strategy deployment saw the Porsche drivers, Pascal Wehrlein and André Lotterer, finish at least 9 seconds ahead of the field. That achievement moves the TAG Heuer Porsche Formula E Team to third in the team rankings. In the drivers' standings, Pascal Wehrlein sits third, tied for points with André Lotterer in fourth.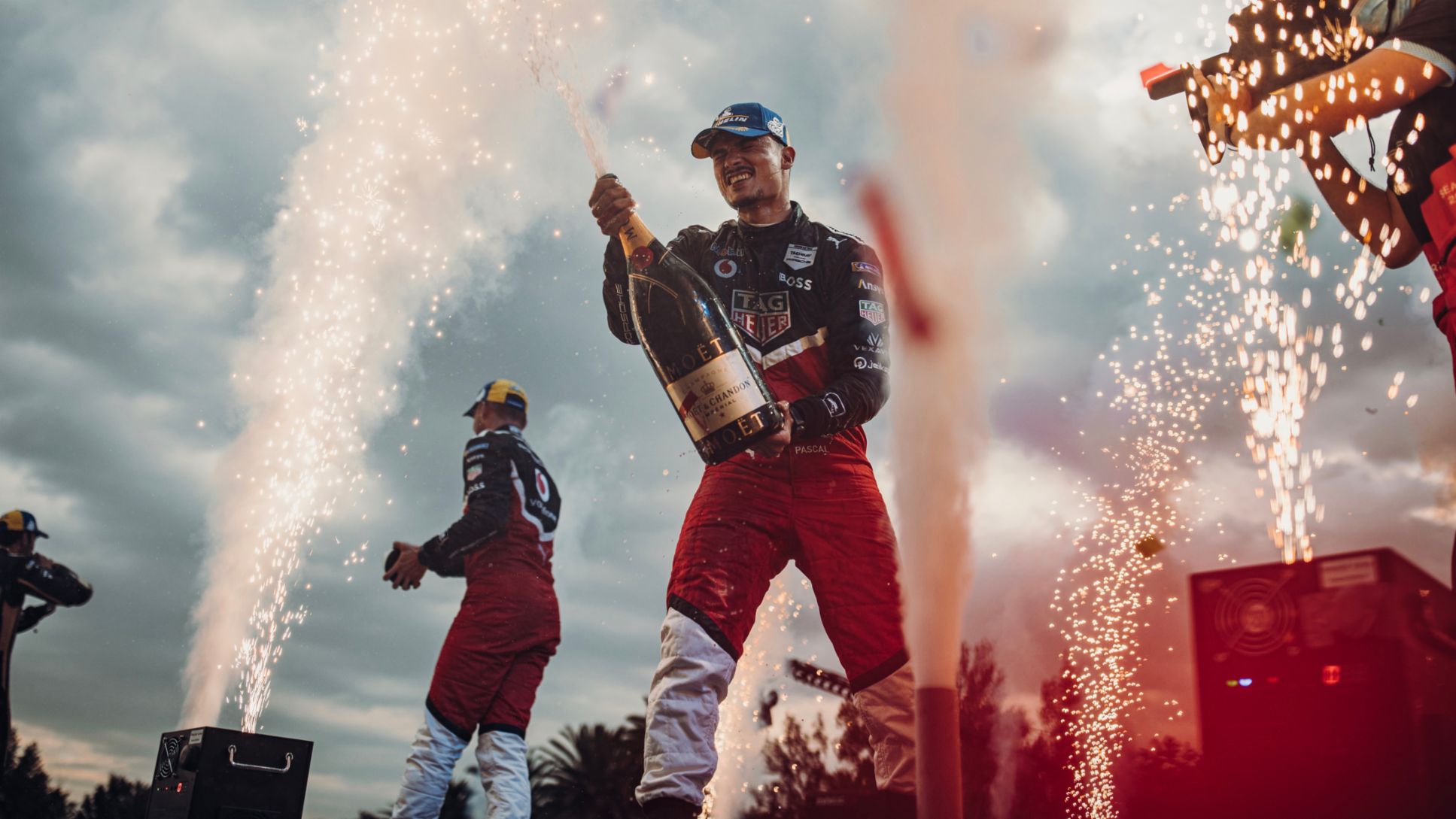 Porsche had reasons to be optimistic after Wehrlein took pole after Qualifying. It all seemed to be slipping away during the race, though, as both Porsche cars slipped back in the pecking order. However, this was a deliberate move. The race cars simply cruised in the slipstream of the leading vehicle, conserving precious electrical energy for a late-race surge strategy that was executed to perfection.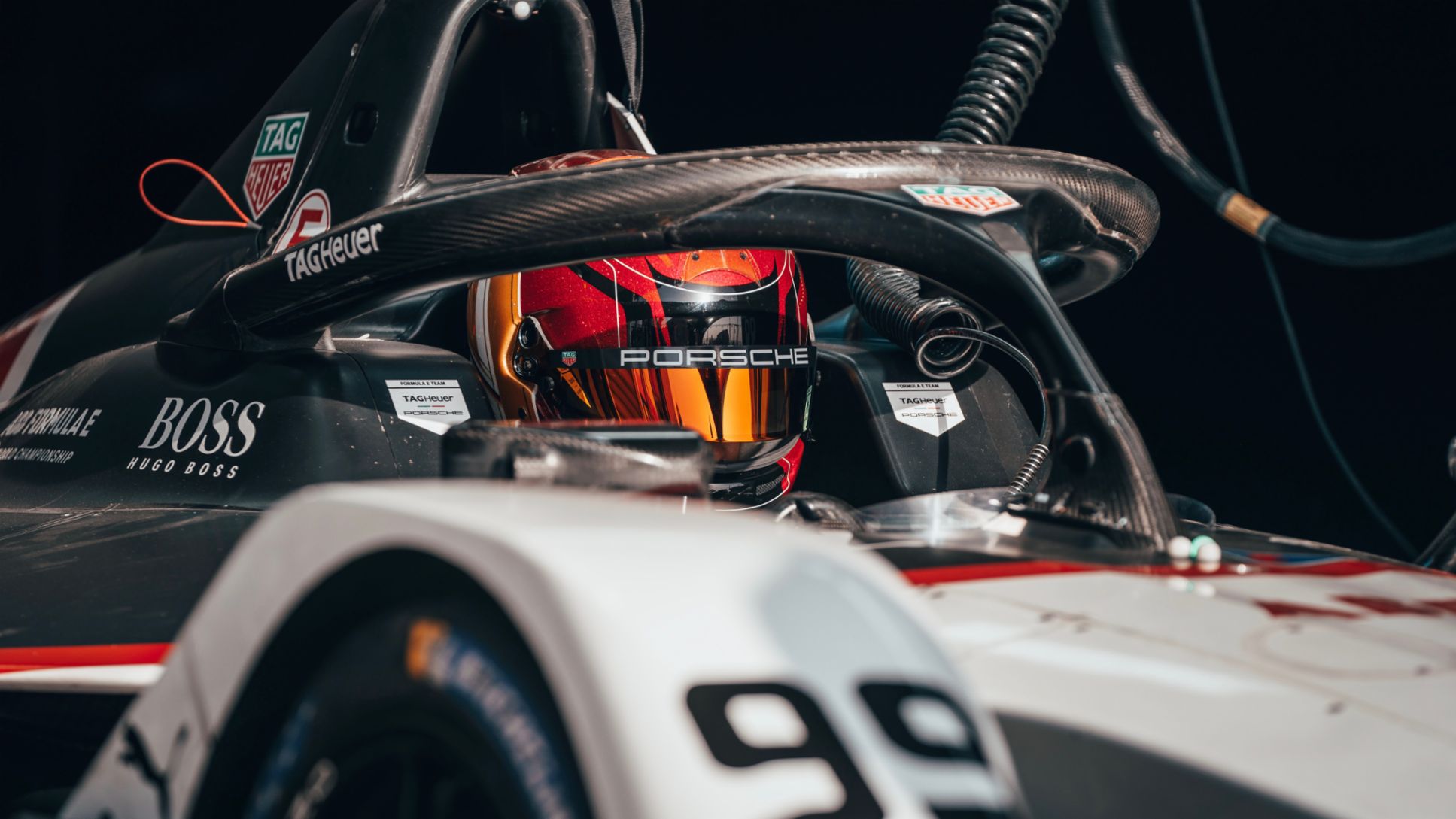 Formula E races typically last 45 minutes plus one lap—so after 45 minutes, when the leader crosses the line, that's the final lap. Inevitably, drivers have been caught out by another lap getting added, and that is what happened in Mexico. Leveraging their energy reserves (and some very good driving), Wehrlein and Lotterer retook the lead of the race with about 12 minutes left on the clock. On the 38th lap, Wehrlein made a perfectly timed move to cross the line with half a second to spare before the 45-minute mark, pushing the race to 40 laps rather than the 39 other cars had been working towards. It proved disastrous for the other teams, and they could barely hold on. At the same time, the Porsche cars simply coasted ahead and eventually finished with a comfortable buffer over the chasing pack.
The victory at Mexico is Porsche's first in Formula E after three seasons, and the team will be hoping to build on this. They will be desperate to ensure this is the start of a new era rather than a 'flash in the pan' achievement. It echoes Wehrlein's remarks after the race.
'…So hopefully, this gives the team a bit of momentum, a bit of self-confidence and hopefully from now onwards, it gets easier.'