There is a track drivers dream currently from Porsche in the 718 Cayman GT4. It has been known for a little while that a more hardcore version was coming.
Now, as reported by CarBuzz, the upcoming 718 Cayman GT4 RS has broken cover and some juicy specs have been revealed.
NOTE: All images used in this article were sourced from CarBuzz.com, and retains their watermark.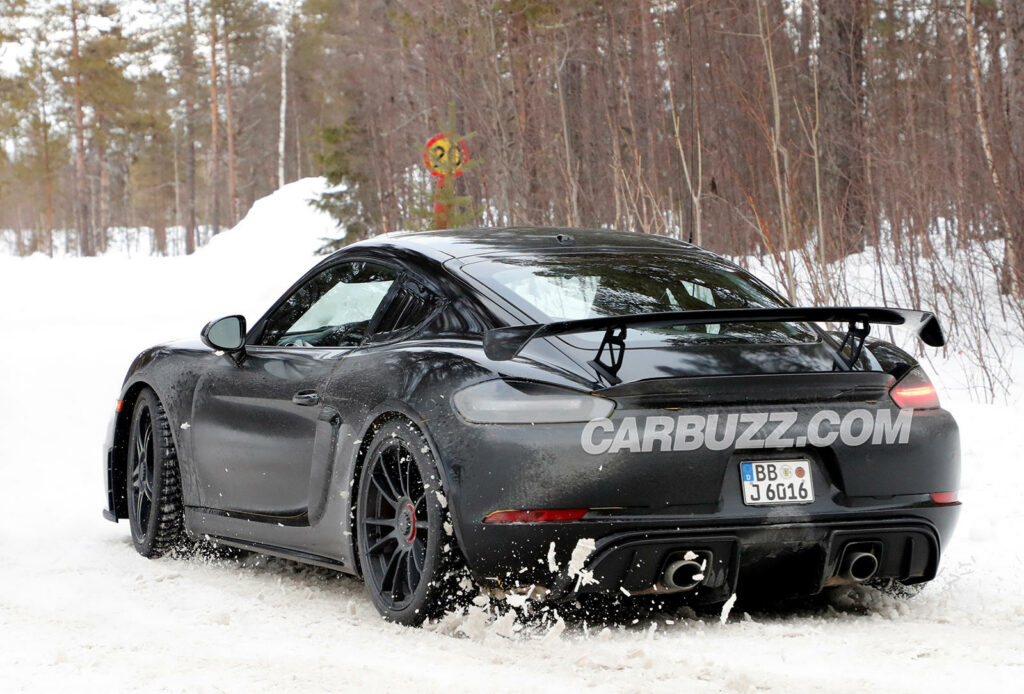 The new GT4 RS carries over the 4.0 liter flat six from the GT4, but instead of the 414 HP of the base unit, it has been beefed up to 500 HP.
Considering that there are no turbochargers involved, this should make the GT4 RS have a snarling bark from its exhaust. As well, that makes it more powerful than the Type 991.1 911 GT3, which only managed a measly 475 HP in comparison.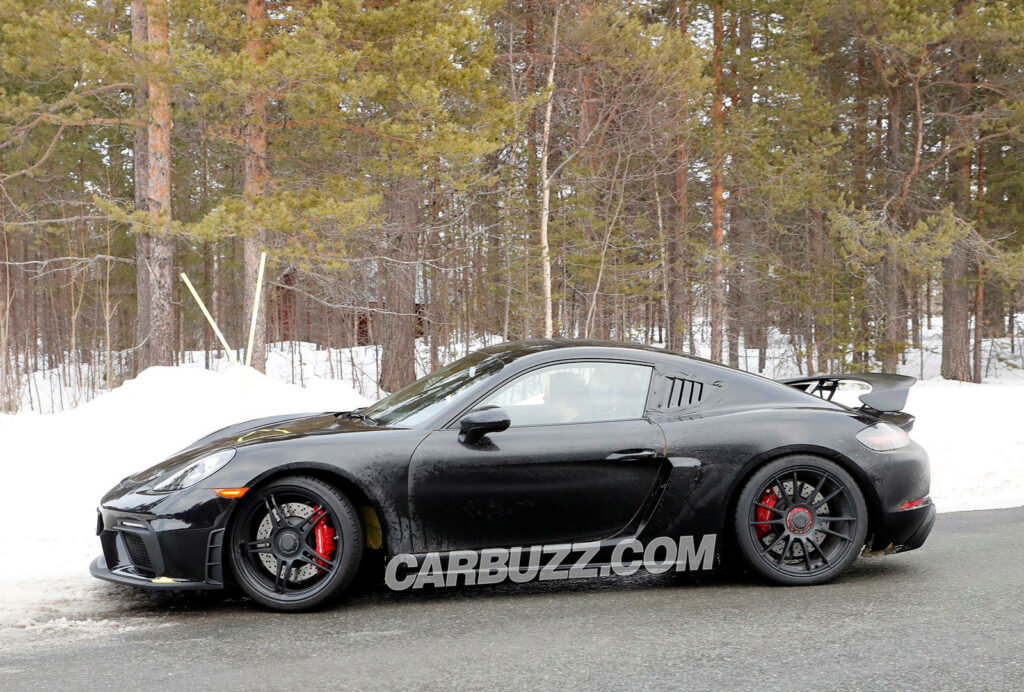 As well, due to the power and the aggressive nature of the car, it is expected that the new, ultra-fast PDK paddleshift from the 2020 Porsche Type 992 911 Turbo S will be somehow shoehorned into the GT4 RS.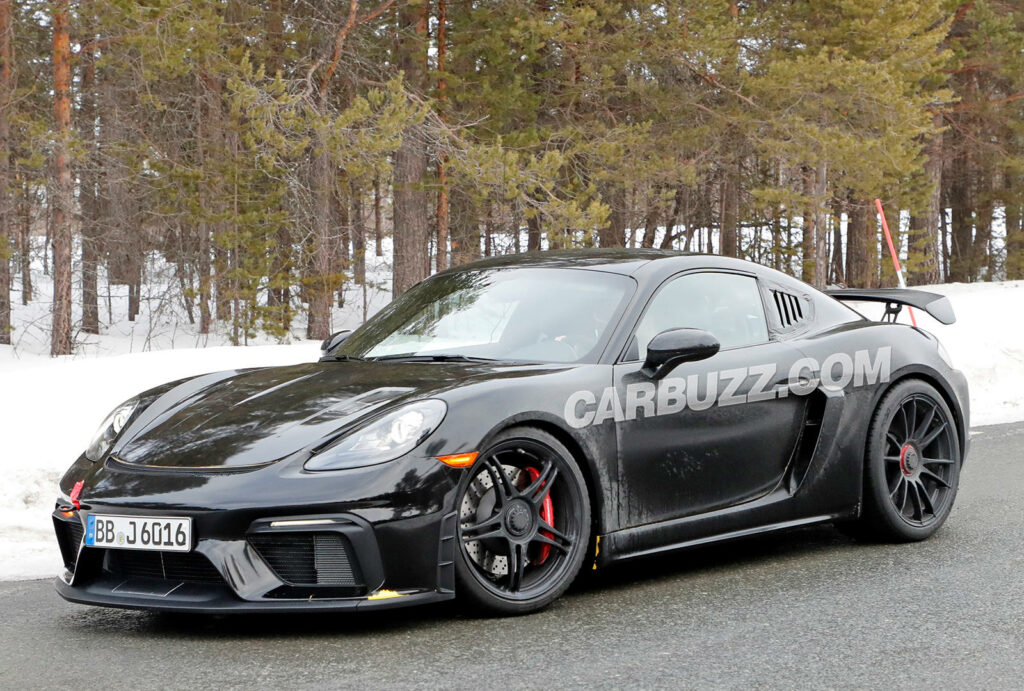 With the GT4 taking just under 4.2 seconds to sprint to 60 MPH, with nearly 100 more HP, the RS could probably do it under 4 seconds. That would make it the fastest Cayman since the introduction of the model type.
Spy shots have captured the GT4 RS with a massive, endurance racing style rear wing. However, newer shots have captured the RS prototype with a more subdued Porsche-design style aerodynamic wing.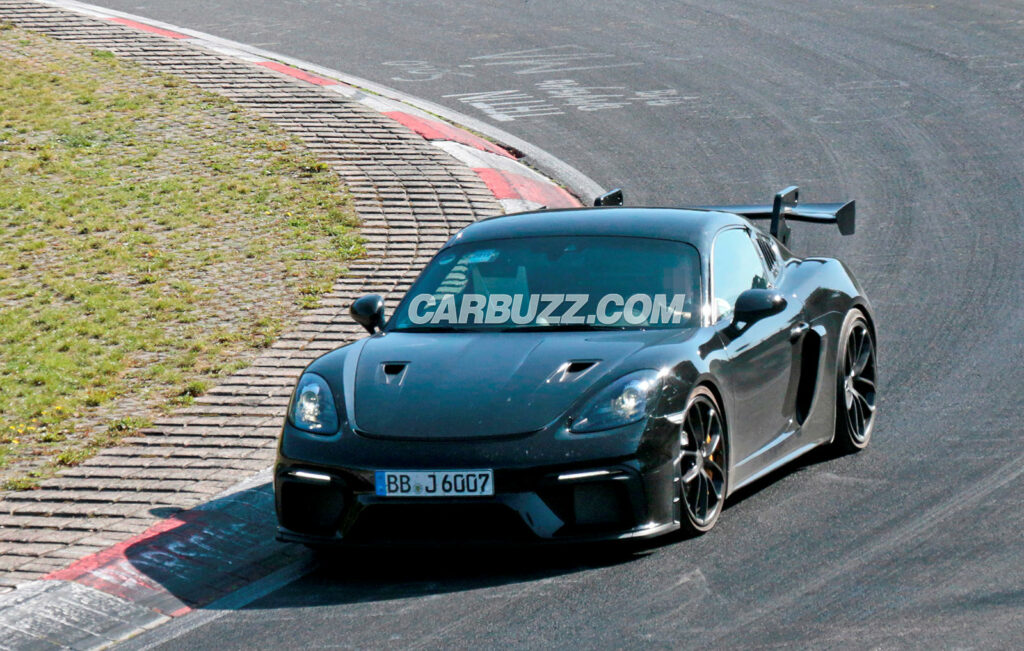 No pricing has yet been announced, but as the GT4 costs near-as-makes-no-difference $100,000, expect a bump well over that price for the hardcore RS version.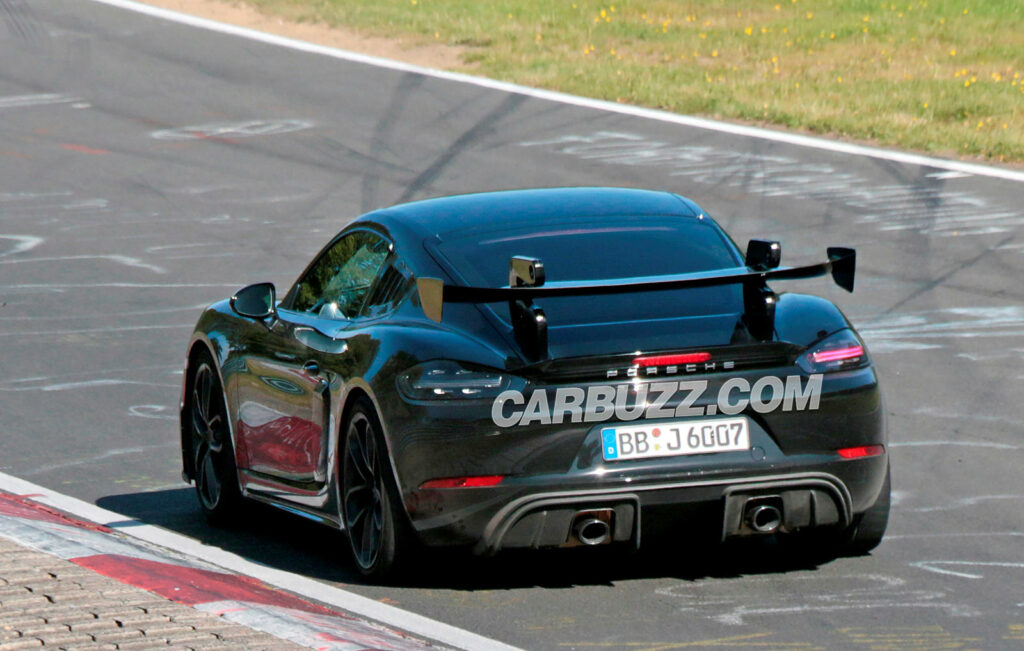 We honestly can't wait to see the finished product, with expectations of a full, finalized spec and body reveal in 2021.