It may come as a surprise to some that Porsche has been in Formula One, and a pretty storied one at that. Although their last foray into the series was in 1991, their parent company, the VW Group, recently reached an agreement with the FIA that for the next set of regulation changes, slated to happen in 2026, Audi and Porsche will become new power unit suppliers.
This is a pretty major development, as for the past two decades, the list of engine manufacturers has been an ever-shrinking one. While Ferrari has provided engines since the start of the world championship in 1950, there are currently only three other engine suppliers in the series today, namely Red Bull Powertrains (Honda), Renault, and Mercedes-AMG. Adding in two more engine suppliers allows for diversity in the field, as well as improvements for road car engines down the road.
Porsche's History In F1 & Why They Pulled Out The Last Time
While this discussion is about being an engine supplier, Porsche also entered F1 with full cars back in the early days of the championship. Between 1957 and 1964, they entered a variety of cars, all of which were powered either by a flat-four or flat-eight engine, and all of which were air cooled. They were competitive and often finished in the middle of the field or better, but only managed one win at the 1962 French Grand Prix, with legendary driver Dan Gurney at the helm. In 1964, Porsche withdrew from the championship due to rising costs and their mid-field status.
In a move that surprised many, Porsche returned to Formula One in 1983, at the dawn of the turbo era, having had massive success in the intervening years with their turbocharged road and endurance race cars. They partnered with McLaren, providing turbo V6's that were badged at TAG engines due to TAG Holdings heavy involvement and sponsorship of McLaren at the time leading to them funding the entirety of the engine development program. In another departure from normal, the engine was also watercooled.
Porsche was a bit apprehensive about entering F1 again as a power unit provider, so the TAG sponsorship deal was a welcome bit of camouflage. Within the first three rounds of the 1984 season, however, the TAG engines were performing superbly and were even seen as the engine to have for the 1984 season. Because of this, after checking with the sponsorship management team, "Made by Porsche" started to be inscribed under the TAG logo on the engines.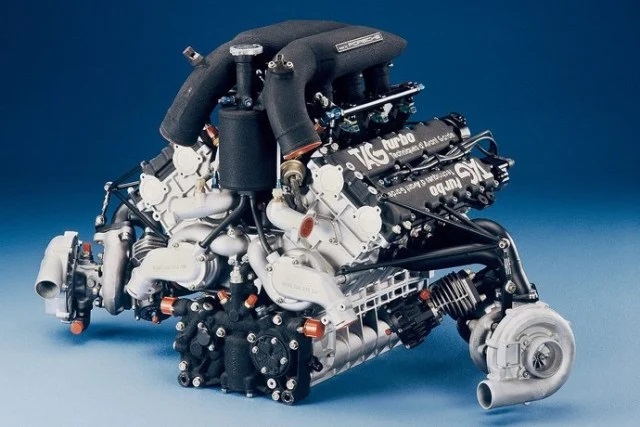 TAG-Porsche engines helped win two constructors championships in 1984 and 1985, and powered two different drivers to three drivers championships in 1984, 1985, and 1986. The partner engines for McLaren helped the team secure 25 wins between 1984 and 1987, 19 for Alain Prost and 6 for Niki Lauda.
Despite their almost unrivaled reliability and excellent power, they were never the most powerful engines on the grid. Through the same time period, BMW, Renault, Ferrari, and Honda had all been developing engines that could handle far more boost than the TAG-Porsche, with Honda providing units that for qualifying, could be dialed up to over 800 HP for short periods of time. McLaren drivers asked if Porsche could do something similar for their cars, but the response was that they didn't have that feature specifically so that the engines were reliable. Despite the grumblings of the drivers, McLaren was able to secure 7 pole positions and 21 front-row starts between 1984 and 1987.
In 1988, as the engine wars truly stepped up, and with the contract with TAG over, Porsche quietly withdrew. McLaren went exclusive with Honda, annihilating the field with the legendary MP4/4 at the hands of Alain Prost and Ayrton Senna, while Porsche took the time to focus again on their road car engine development program.
The last time that Porsche was in Formula One, however, was in 1991 with the short-lived Footwork Arrows team. They entered into an engine deal, with requirements for a 3.5L V12 to compete against the likes of Ferrari's Tipo 291 V12. To say that the engine, the Porsche 3512 V12, was a disaster is an understatement. In a sport where every ounce of weight counts, the 3512 weighed an astonishing 419 lbs, and produced between 660 to 680 HP depending on altitude and tuning.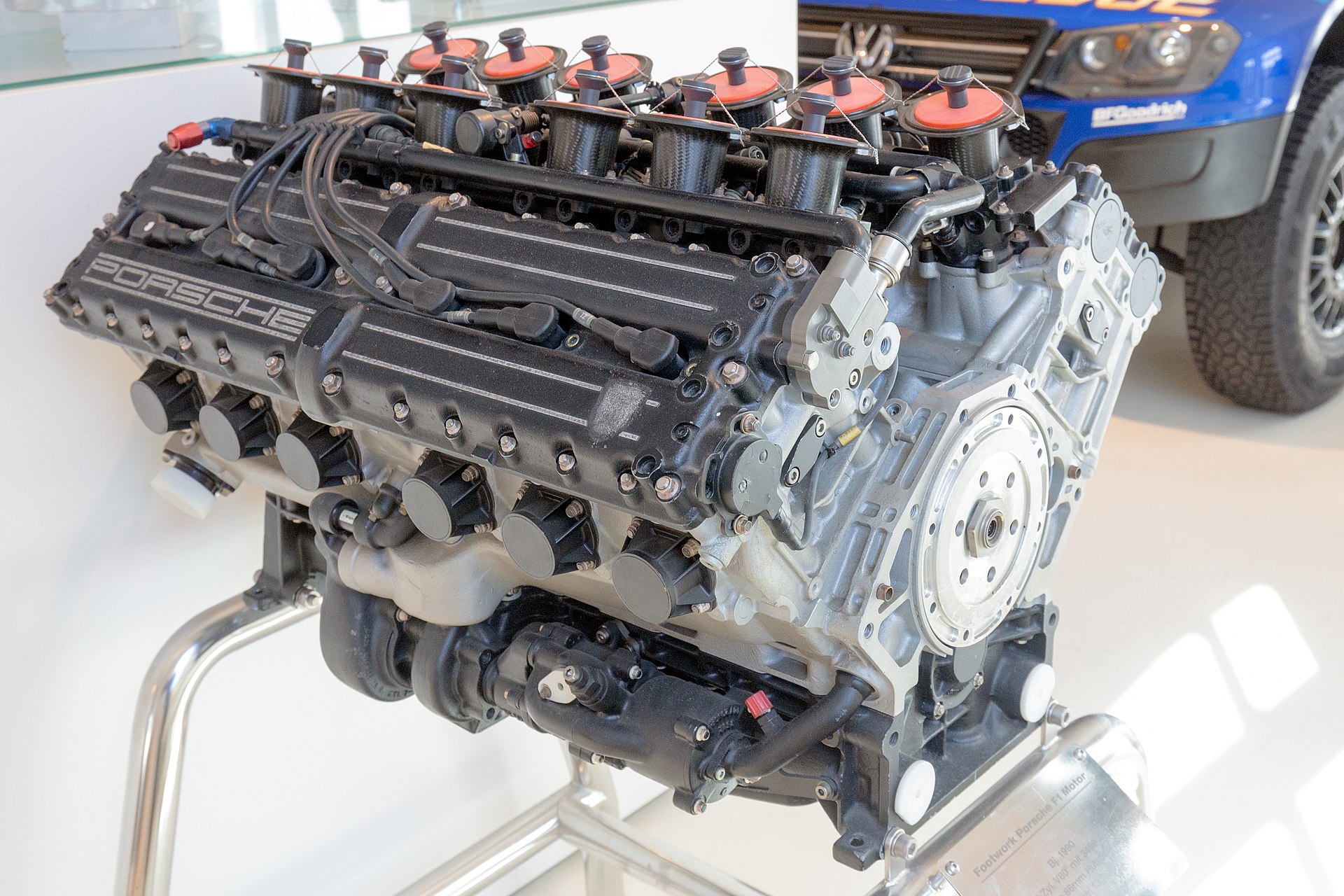 Comparatively, the Ferrari Tipo 291 V12 weighed in at a trim 350 lbs, and produced anywhere up to 850 HP, again depending on altitude and tuning. At the first race in Phoenix in the US, Footwork Arrows failed to qualify one of their drivers, and the other qualified in 25th but the engine blew up halfway through the race. Neither qualified in the next round at Brazil, another engine blew up in Monaco, and Footwork pulled the plug on the deal, bringing in Cosworth DFR V8s as they were known reliable engines and would actually last a race distance. Porsche then shuttered their power unit program for Formula One, and focused their efforts on the emerging GT1 class of racing.
Why VW Group Is Having Two Of Its Brands Join Formula One
Since 1991, F1 engines have gone from being "pick any one of 12," to the aforementioned four major suppliers. In fact, the last team that was not Renault, Ferrari, Red Bull Honda, or Mercedes-AMG to provide engines for the sport was Toyota, before they closed down their Formula One team. Rising costs, more complex technical requirements, and the switch in 2014 to V6 turbo hybrids are all reasons that no one else has stepped forward to become an engine supplier.
This is not to say that both manufacturers haven't had a chance to develop competition hybrid powertrains, with Audi producing the R18 e-Tron, and Porsche fielding the 919 Hybrid, both for the FIA World Endurance Championship. Both Audi and, later on, Porsche are in Formula E as electric motor and battery partners, along with having a works team each. Porsche has also competed in international GT racing, in endurance GTE, GT3, and single-make cup categories.
However, in 2019, VW Group, after years of investment and research, unofficially began their Green Promise. While it is not an official document or any kind of accord to sign to, all of VW's subsidiaries, as well as the parent company, are going to be producing net-zero carbon cars by 2030, and all factories, offices, and the like will be powered by renewable sources. Importantly, net-zero carbon does not mean that there won't be any race fuel, but it is specifically the type of race fuel that gained interest.
For those that watch Formula One, a new set of regulations for the series was introduced this year. More downforce from under the car, the removal of a lot of over-body aerodynamic devices, and 10% of the fuel used must be sustainable. This was introduced in the current regulations so that major partners like Shell, Elf, and Mobil can realistically develop sustainable race fuel that meets F1's exacting standards.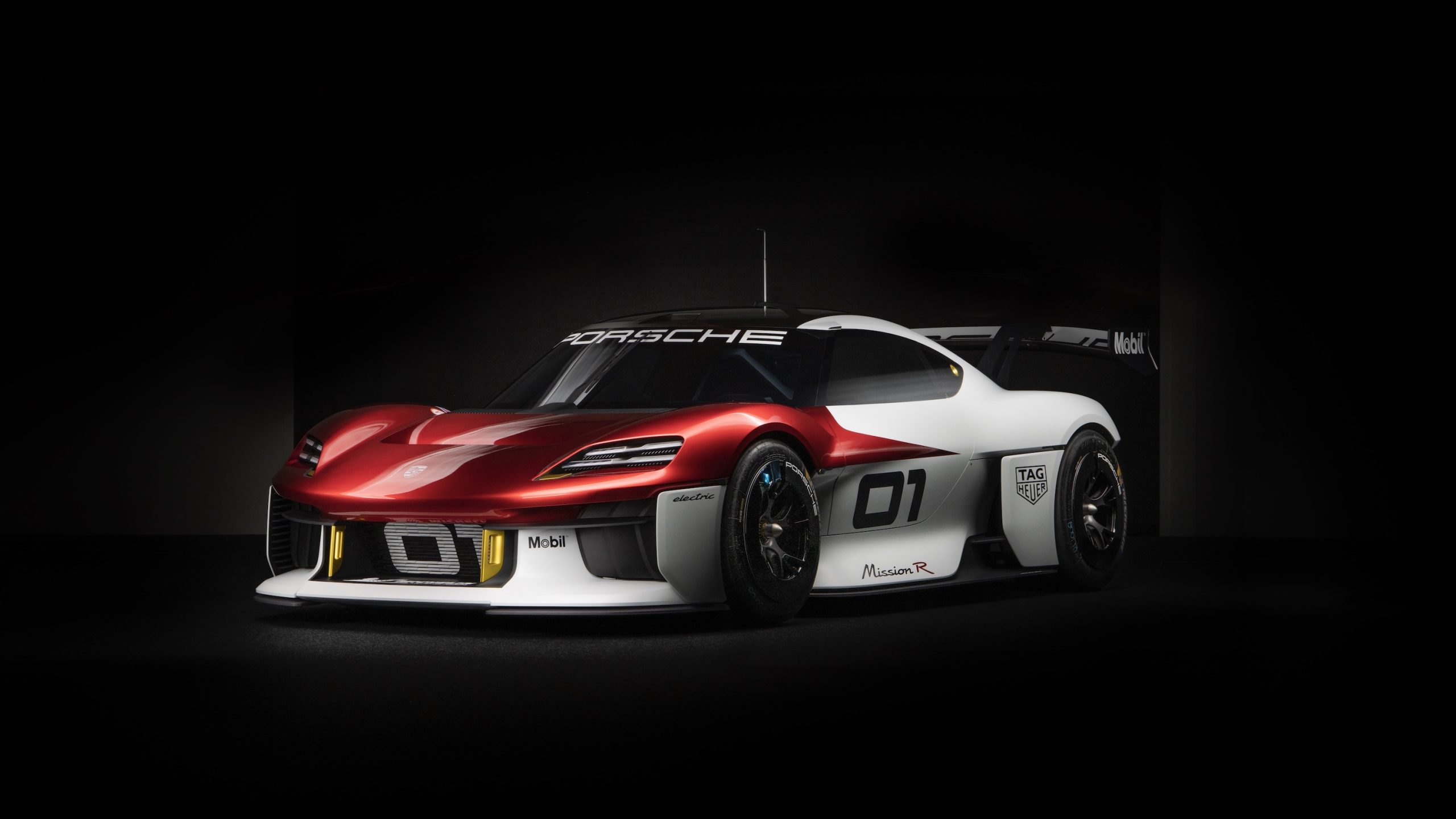 The recently announced 2026 regulations, however, are what made VW Group sign on the dotted line. The 2026 regulations, in relation to engines and hybrid systems, are removing the Motor Generator Unit – Heat (MGU-H) from the turbocharger, increasing the engine efficiency threshold to be at minimum 50%, and most importantly, the fuel used must be 100% sustainable. That is the key factor in VW Group bringing two companies to the sport, as having renewable, sustainable fuel for racing has been on the minds of the motorsports bosses for a while now in Germany, with many of their subsidiaries testing out new solutions every year.
Porsche especially has been investing into sustainable fuel and hybrid powertrains for their future road cars, and Audi has vowed to make all their cars electric by 2030, although they too are investing heavily into sustainable fuels that the cars they are selling today can use without needing to be modified too much. Advances in engine technology at the highest echelon of motorsport almost always trickles down to road cars, with examples being dual-clutch semi-automatic gearboxes and performance hybrid systems which emerged from the KERS system used in F1.
What We Can Look Forward To As Porsche Becomes An Engine Supplier Once More
As evidenced by the latest Type 992 911 Turbo S, Porsche is no slouch when it comes to pushing what a turbocharged engine can do reliably. 640 HP from a twin-turbo flat-six would have had the engineers laughing at the impossibility of it even ten years ago, but now, it's in a road car, that is on the road right now, and is as reliable as a wood burning stove.
To be truly realistic about expectations, a Porsche-powered F1 car is not likely to win the championship straight out of the gate in 2026, unless the stars align like they did for Honda and McLaren in 1988. What is far more likely is that if Porsche secures a good constructor partner, and their power unit performs up to the stringent, exacting regulations that the FIA has set out, they can expect to be in the mid-field pack or better.
Experience has taught us fans of F1 that often, you don't get a home run first try. Honda's return as an engine supplier in 2015 for McLaren brought with it the expectation of the same magic that happened in the late 1980s. Instead, the engines were unreliable, underpowered, and more often than not overheated. It was a disaster for McLaren and Honda, and it wasn't until 2018 that things started to come good when Red Bull Racing partnered with Honda with a different idea for the power unit, which ultimately saw the entire engine team join RBR in 2022.
If the Porsche power unit comes out of the gate firing on all cylinders and powering the right chassis, we'll be more than happy to cheer on a Porsche-powered team. Getting that exact match is very difficult, however, and it has only really happened in years like 1988 with McLaren and Honda, 1992 with Renault and Williams, and in 2009 with Mercedes-AMG and Brawn F1. As well, F1 engines in the current 2022 cars are unbelievably reliable, with only one or two engine failures or technical issues per race.
It will likely take Porsche a season or two to find their stride, but once they do, we would wager to bet that Porsche power will be on or near the podium.