Although a relatively late starter compared to others in the 20th century, what Porsche has accomplished over its 75-year history is quite remarkable. Few other manufacturers can match Porsche's success in the showroom or on the racetrack over the past 75 years.
Author Randy Leffingwell has written a new book documenting the history called "Porsche 75TH Anniversary: Expect the Unexpected". Although the book covers some racing, it is not about racing. It covers road cars but is not a detailed treatise on every road car Porsche has ever made. It is instead a journey through the technology the company has developed over its 75-year life.
A (Very) Brief Summary of Porsche History
Ferdinand Porsche was born in 1875 and had an extensive engineering career prior to founding Porsche Cars in the late 1940's. Porsche worked for others in the early 20th century. In 1931 he opened his own engineering firm in Stuttgart, doing design for other companies. His work can be traced back through the developments of some pioneering designs in the early 20th century. These include, the Volkswagen Beetle, the first gasoline/ Hybrid vehicle, Auto Union race cars and Mercedes SS/SSK.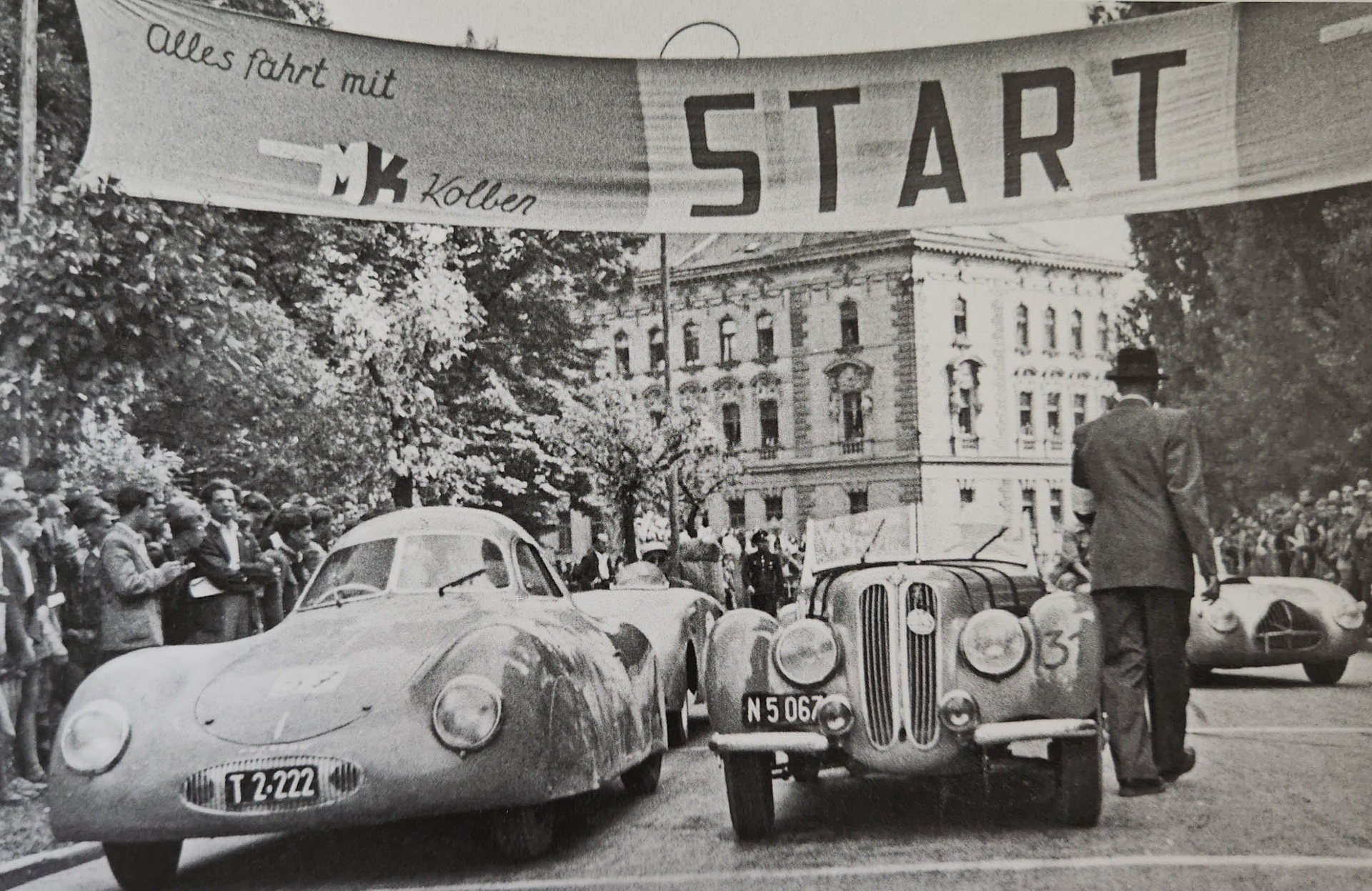 After the 2nd world war, Ferdinand Porsche moved his company to Gmund in Austria and took on various engineering projects to keep his people busy. One of these was the 1947 Type 356/1 designed in 1947. It was ostensibly a project taken on as Professor Porsche could not find any other car he wanted, so built his own. The rest, as they say, is history. The company eventually moved back to Stuttgart where it still resides today as part of the Volkswagen group.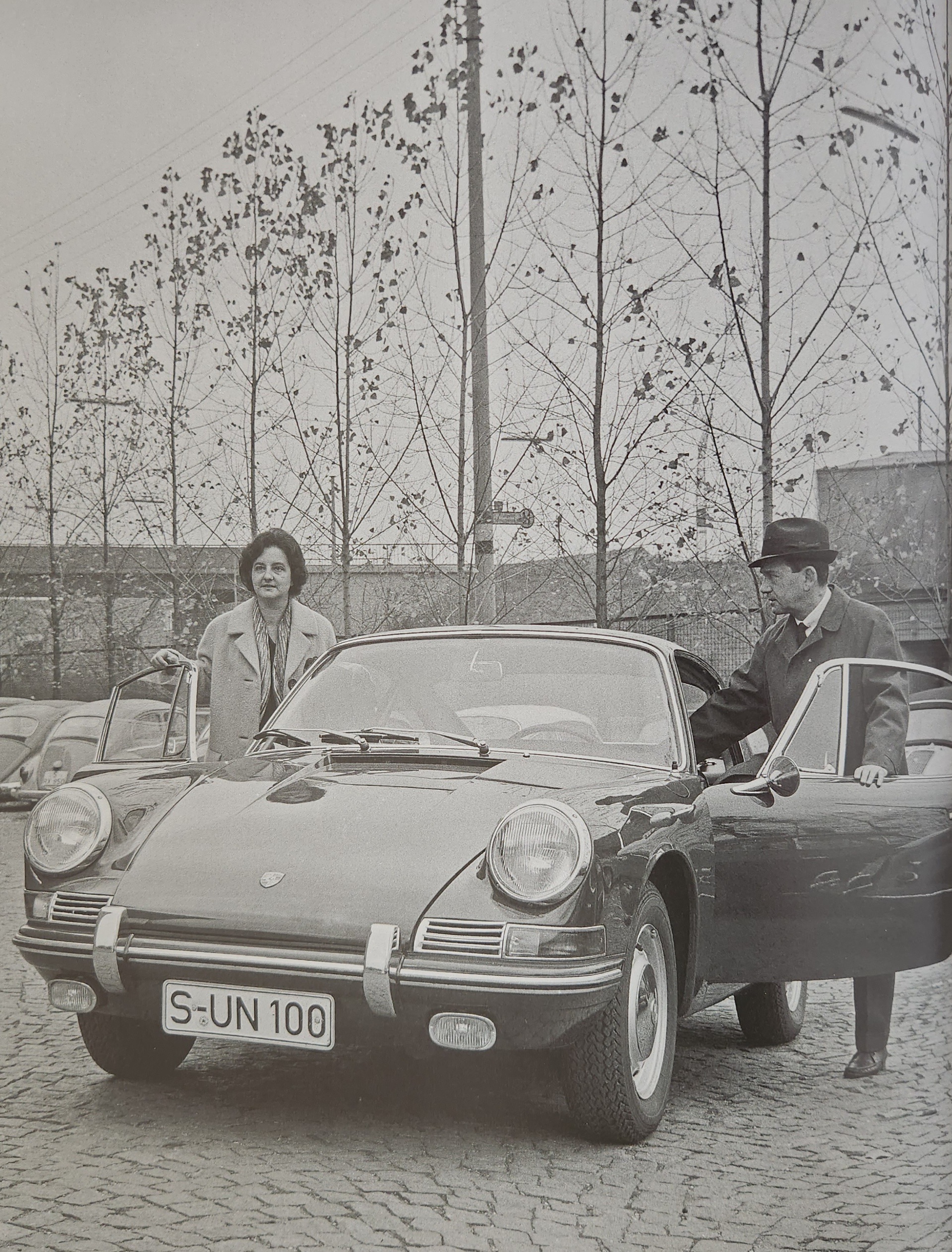 Book Overview
Leffingwell focuses his attention on the key models and racing moments that have fashioned the Porsche Legend over the years. The book is organized into a series of some 30 small chapters, each which details specific cars, racing successes or technology development, and includes a catchy title. Each section is fully accompanied by excellent archival photos from Porsche. Some samples:
Chapter 3: 1947-1948 "I didn't see anything I wanted" Typ 356/1
Chapter 9: 1963-1966 "Necessity is the mother of invention" Typ 904 Carrera GTS and 906 Carrera 6
Chapter 17: 1975-1995 "I need antifreeze with a Porsche?" Typ 928, 924, 944, 968
Chapter 18: 1982-1995 "What do you mean it can stick to the ceiling?" Ground Effects
Chapter 26: 2002-Present "Porsche's building an SUV? Heresy!" Cayenne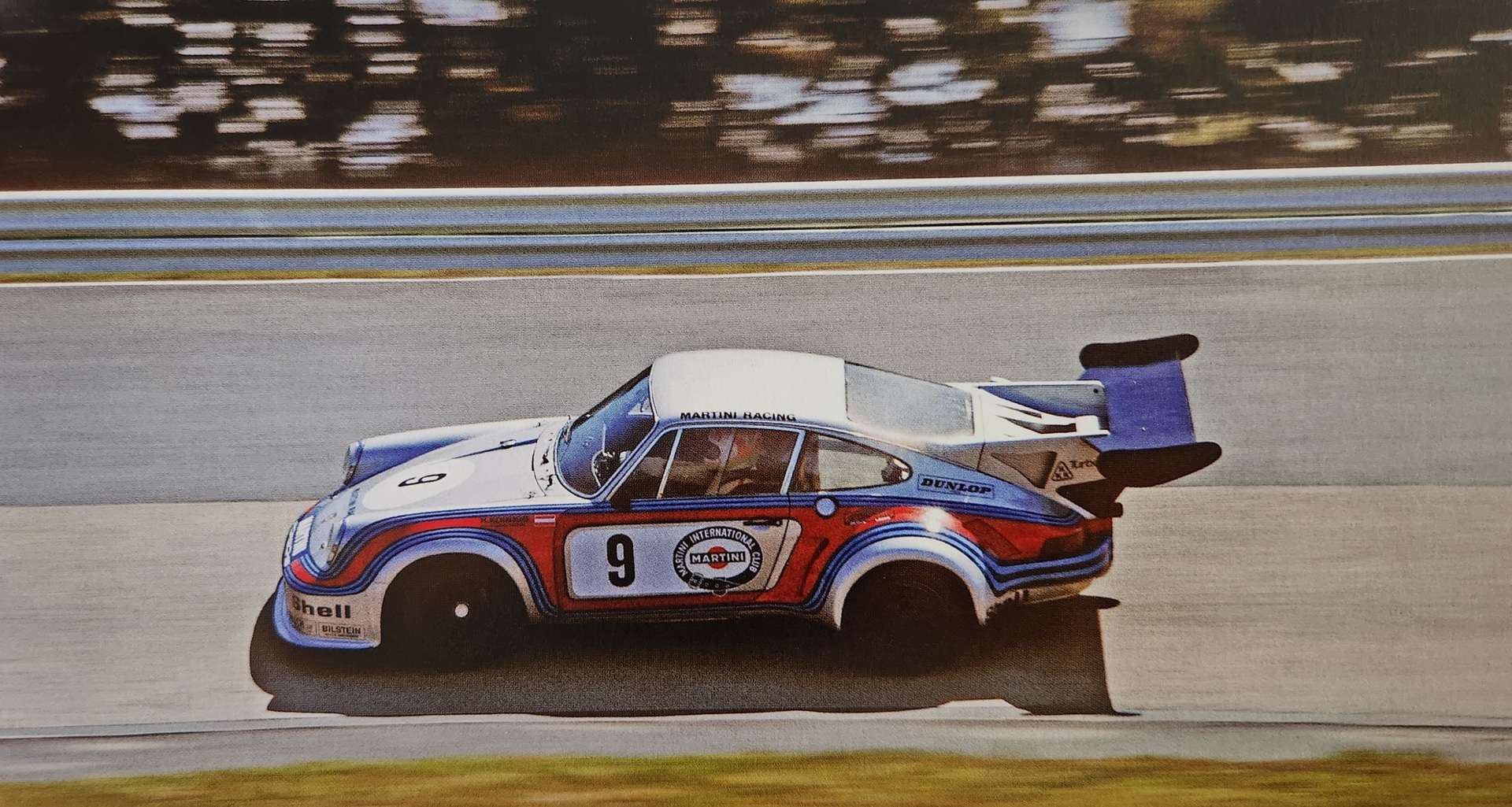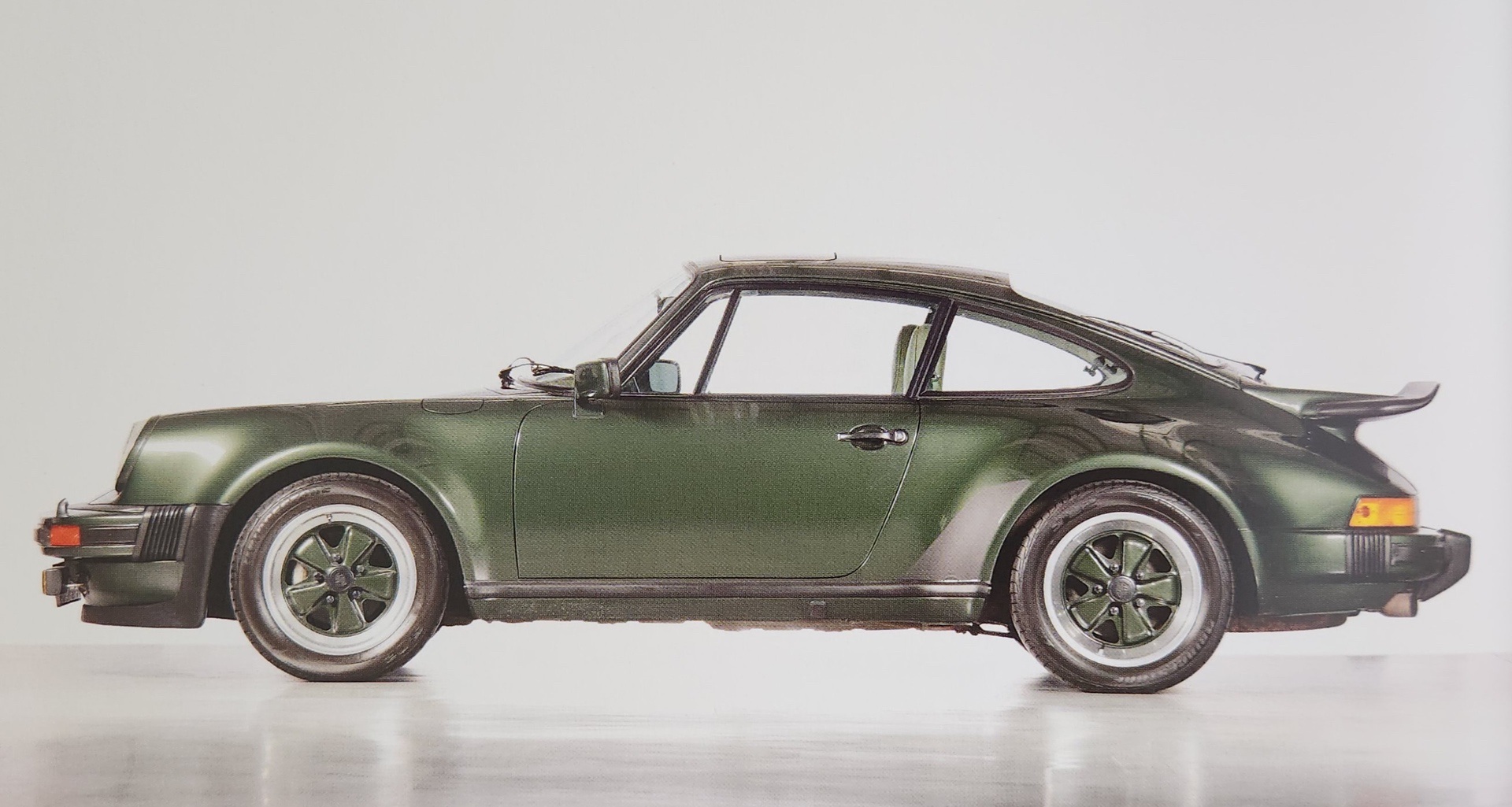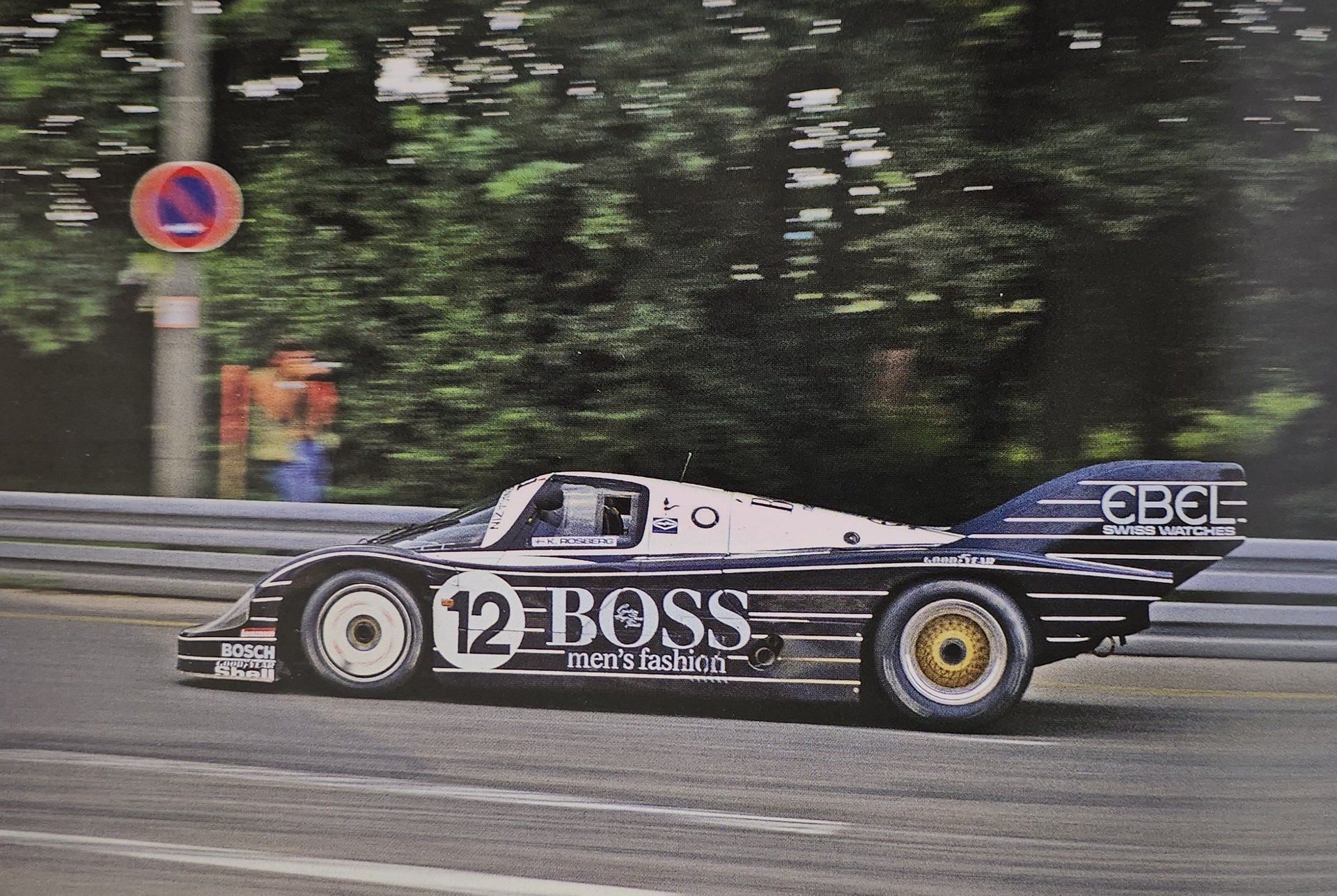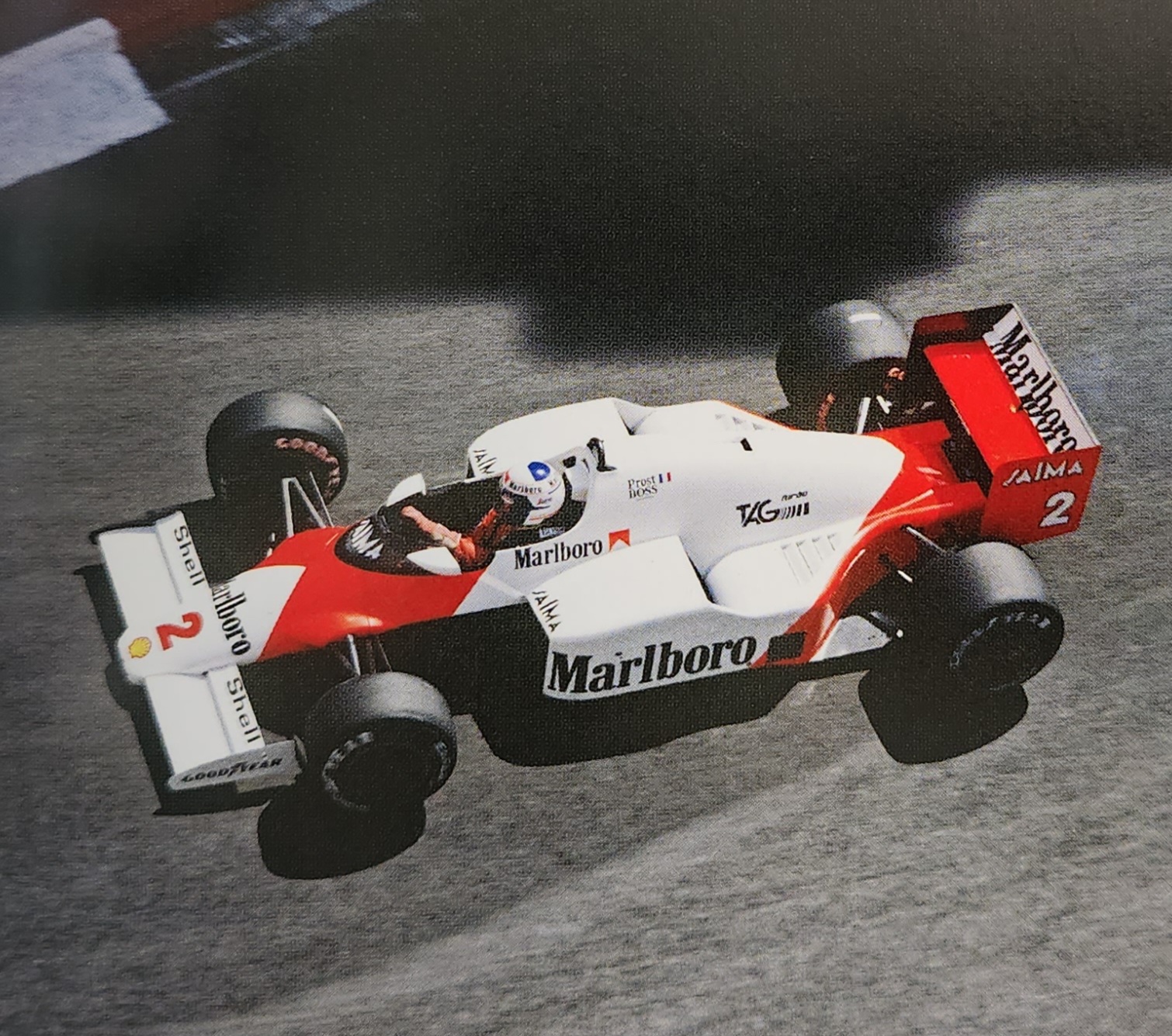 In the 1980s, Porsche returned to Formula One as engine supplier to McLaren with drivers Alain Prost and Niki Lauda. They had not done anything with formula cars since their F1 car of the early 1960s.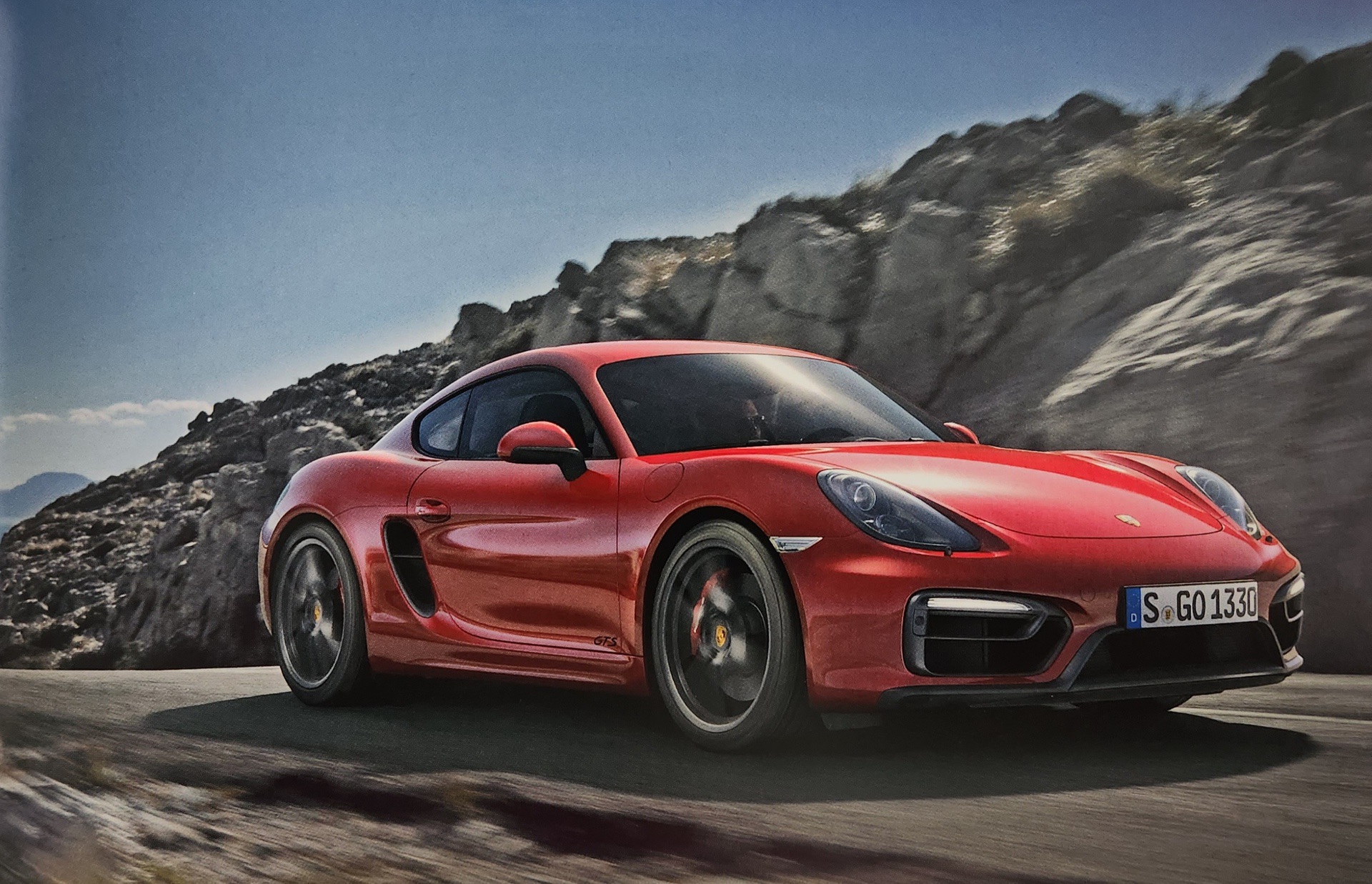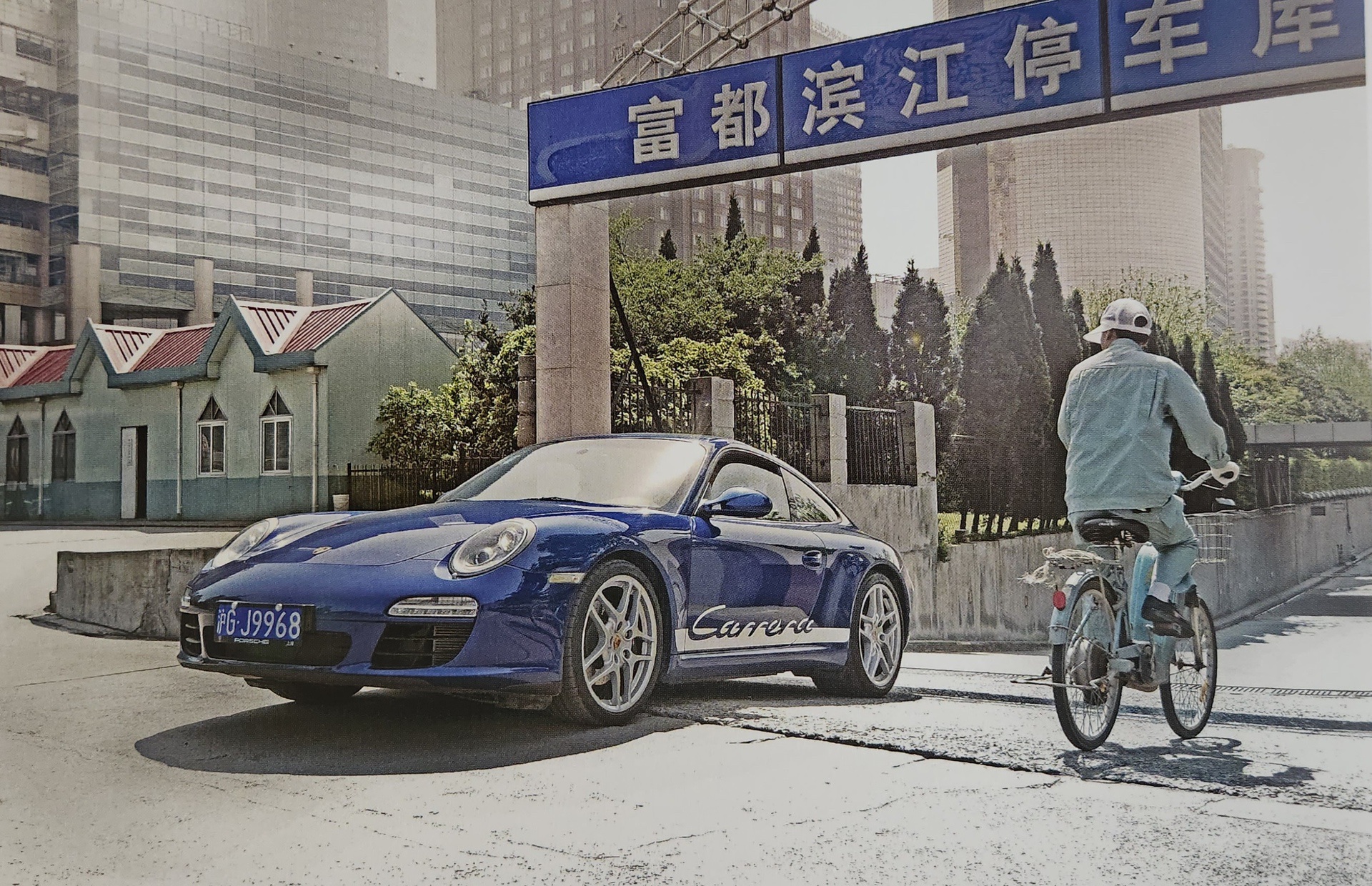 The book was created with Porsche's cooperation, and they have opened their archives to provide the excellent photographs. There is a little bit of everything for all Porsche enthusiasts ranging from rear engine loyalists, racing fans or followers of contemporary vehicles. The Forward was written by none other than Hurley Haywood. He of course had extensive racing history with Porsche's winning Daytona, Sebring and Le Mans multiple times with various Porsche Models.
Maybe unbeknownst to some, Hurley has been a Porsche brand ambassador for some 30 years, and heavily involved with car sales thru the Brumos Porsche dealership in Jacksonville Florida as a past executive there. He has a unique perspective on the history of the brand.
About Author Randy Leffingwell
Author Randy Leffingwell is a prolific writer, having penned some 50 books covering diverse automotive topics such as Corvette, American Muscle Cars, Tractors and Motorcycles. Originally a writer for the Los Angeles Times, he is considered one of the top automotive historians and photographers working today. Many of his titles cover various Porsche topics. This latest work is a good summation of the brand's history and an excellent addition to any library.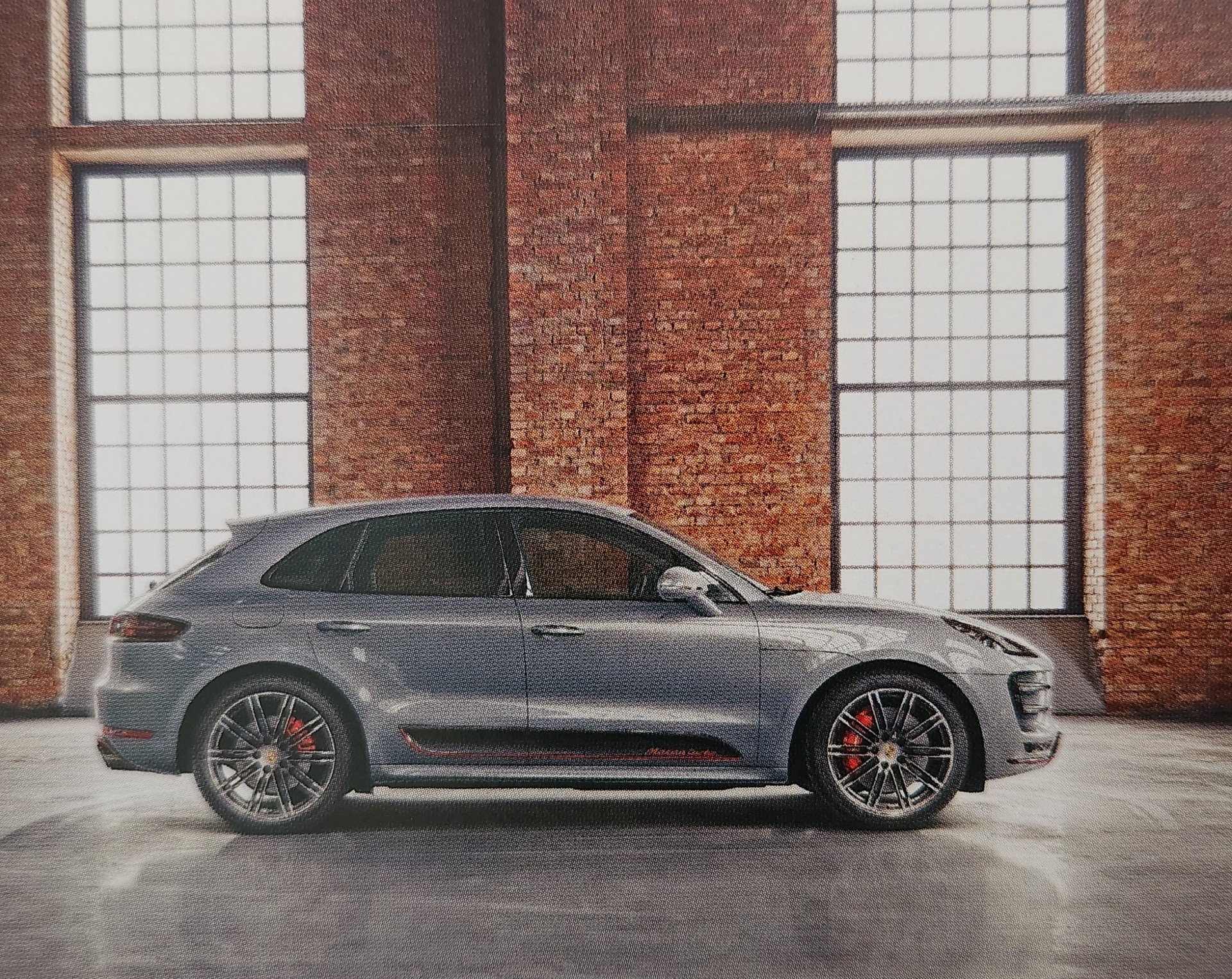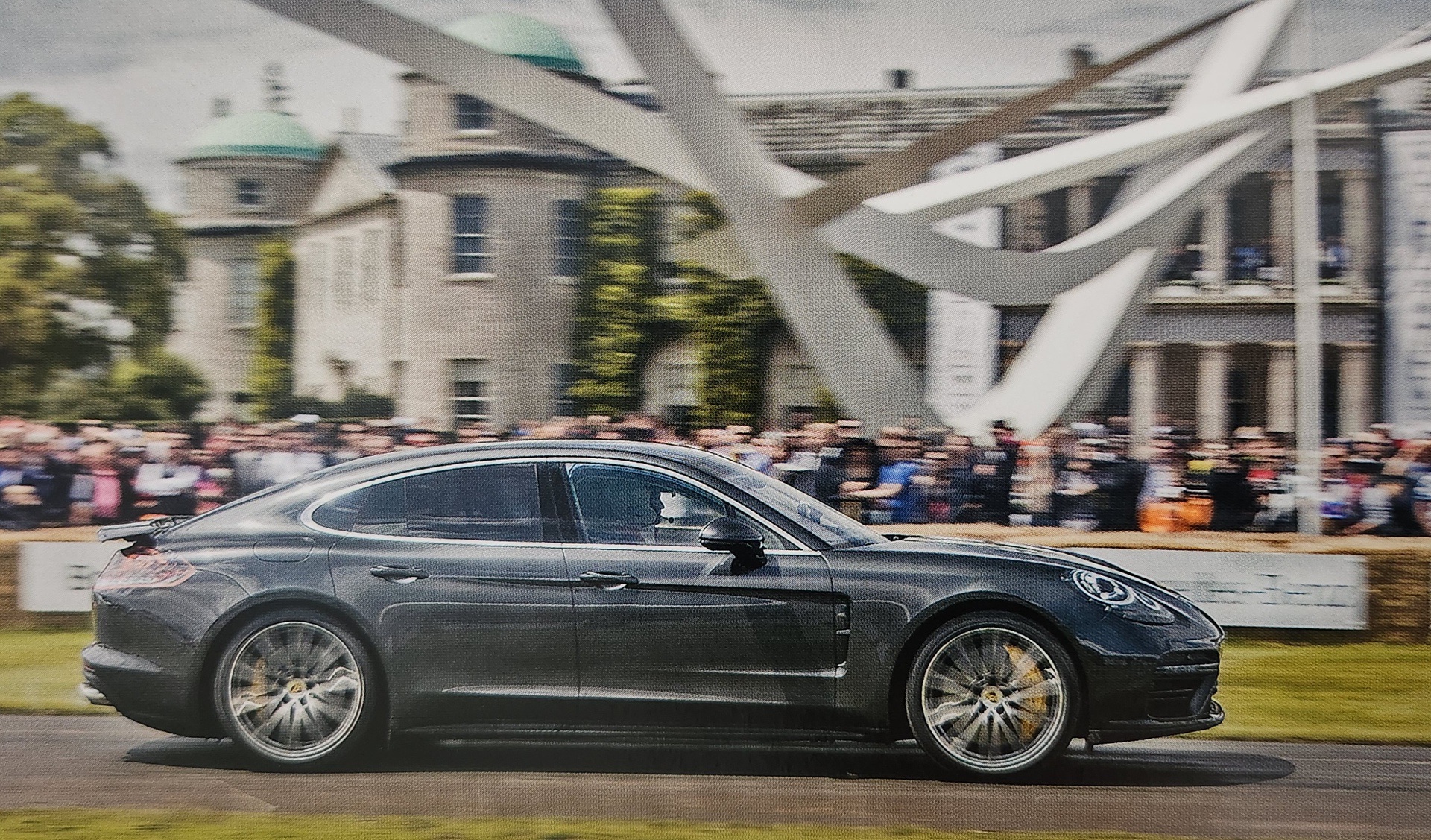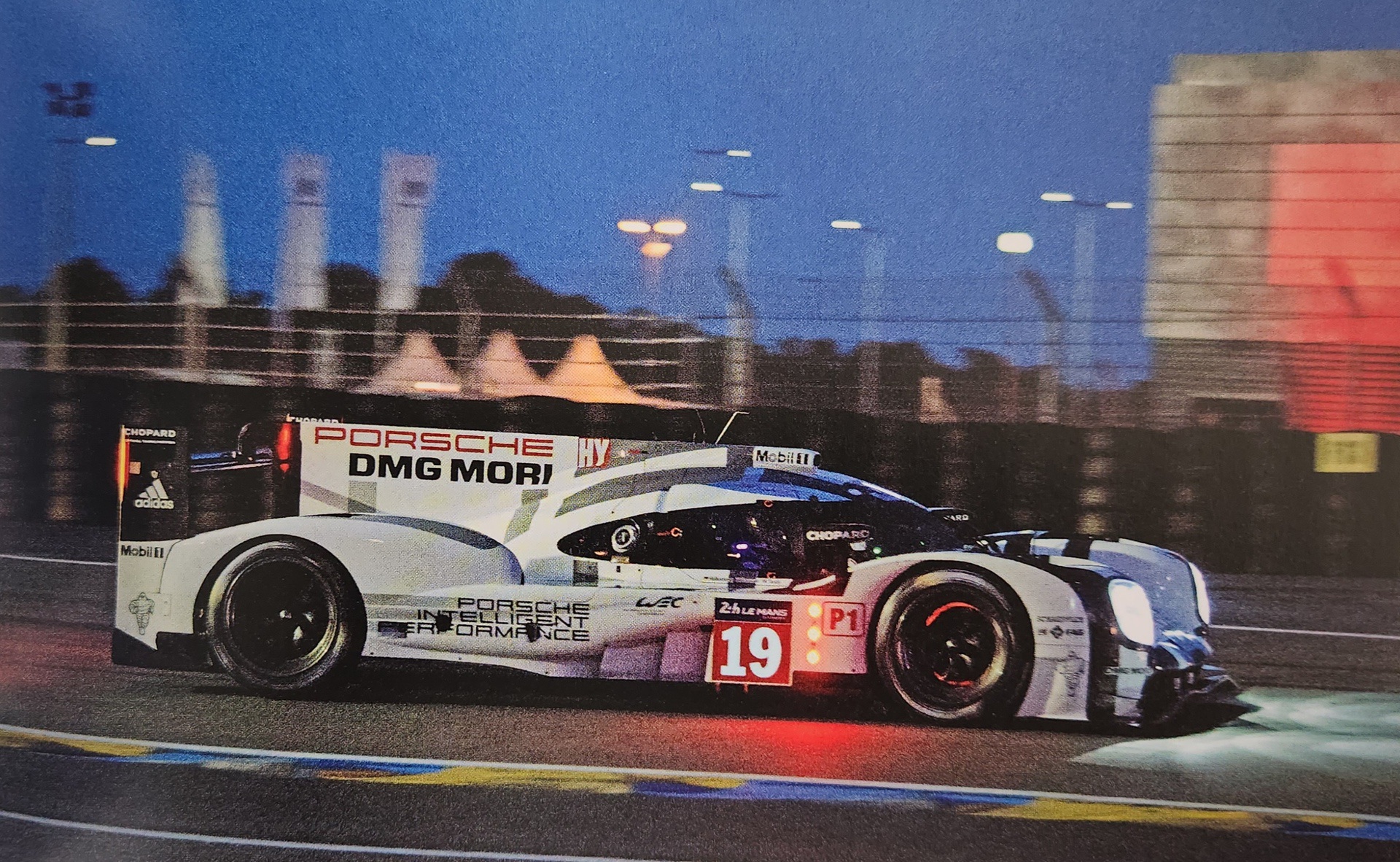 Racing Technology marches on. Above is the 2015 919 Hybrid Le Mans car. This car won Le Mans several times. Porsche is now developing and testing the 963 Hybrid to run in IMSA and the World Endurance Championship starting in 2023.
Note : All photographs from the book "Porsche 75th Anniversary: Expect the Unexpected"
Key Information
| | |
| --- | --- |
| Title | Porsche 75th Anniversary: Expect the Unexpected |
| Author | Randy Leffingwell |
| Publisher | Motorbooks (Quarto Publishing) |
| Published | October 2022 |
| ISBN | 9780760372661 |
| Format | Hardback with Dust Jacket |
| Page Count | 256 |
| Image Count | 300 |
| Price | $60 |
| Information | www.Quarto.com |