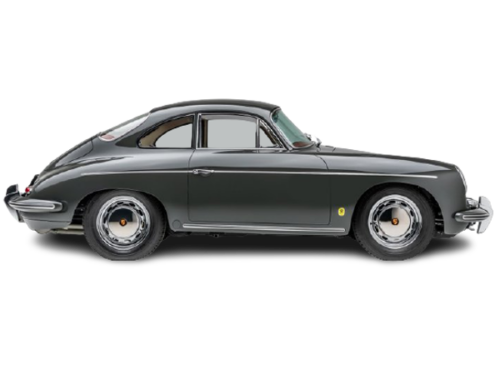 1962 – 1963 Porsche 356B/2000GS Carrera 2 – Ultimate Guide
After a considerable absence of a Carrera model in the 356 model lineup, Porsche finally made another version with the introduction of a 2.0-liter engine.
This Carrera trailed a series of impressive 1.6 liter cars known as the 1600GS.
As with the earlier versions, the Carrera was offered both in a Carrera GT Deluxe version for the road and the Carrera GT for racetrack duties. Unlike these earlier models, the new car benefited from the 2.0 liter engine introduced as the Carrera 2 in September 1962.
The 2.0 Carrera used a variant of the Type 547 engine with a larger bore and stoke, having 1966cc. The larger cylinder wall meant that the block had to be both taller and wider and the type was changed to 578. The new engine offered much more increased low-end torque making it suitable for everyday driving.
The first Type 578 engines were used at the Targa Florio in 1961 where the cars nearly won their class. However, testing on several red coupes to and from race events finalized specification of the road-going Carrera de Luxe.
Another feature of the Carrera 2 was bespoke disc brakes designed and manufactured from Porsche. Called the Porsche-ATE system, this used Porsche's much smaller open-concept wheel that used wide-spaced wheel studs.
Outfitted by Reutter, the Deluxe versions featured a fully trimmed interior with an adjustable Eberspächer gasoline heater. At 2200 lbs, Road & Track recorded a 0-60 time of 9.2 seconds and a top speed of 122.7 mph.
Videos & Reviews
Pictures