Presented at the 2006 Geneva Motor Show, the 2007 911 GT3 is like those before it. A more track biased version of the 911. The 2007 911 GT3 is the first GT3 to feature active chassis components. Porsche Active Suspension Management (PASM) offers two different modes; normal and sport. A 6 speed manual transmission transfers power from the 415 bhp flat six mounted in the rear to the rear wheels. The latest race-bred 911 sports coupe features a 415-horsepower naturally aspirated engine with an 8,400 rpm redline, an active suspension setup tuned for the track, and a mechanical limited-slip differential.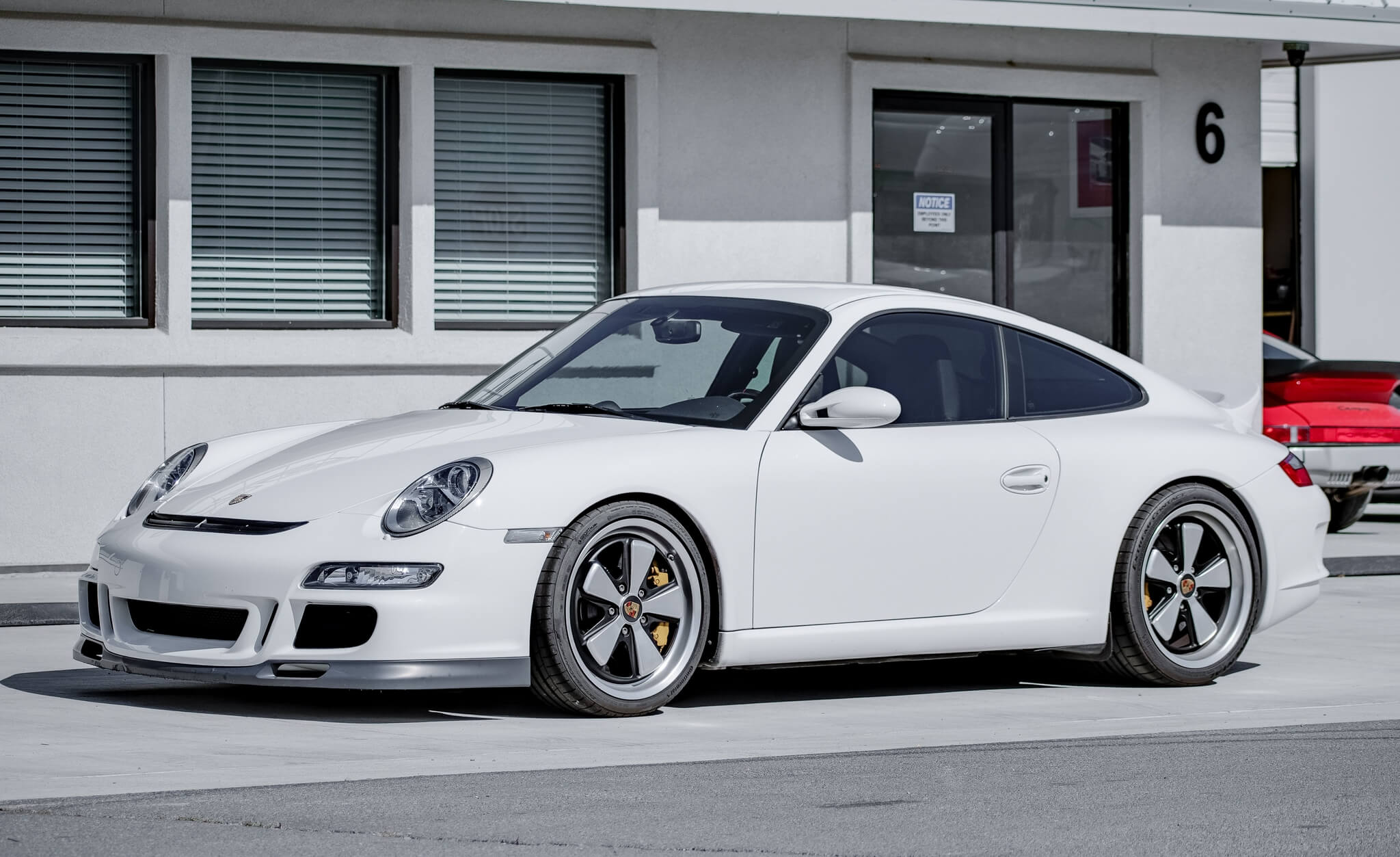 Finished in Carrara White, this 2007 Porsche 997 GT3 is a unique example as its has flat-six Mezger engine was modified to a 3.8-liter displacement which now produces 460 horsepower. It also got a regeared short-ratio transmission, custom clutch pack limited-slip differential, aluminum CSF radiators, an RS 4.0 clutch kit, adjustable Ohlins shocks, complete ERP monoball suspension, Fuchs wheels, a ducktail spoiler, and more.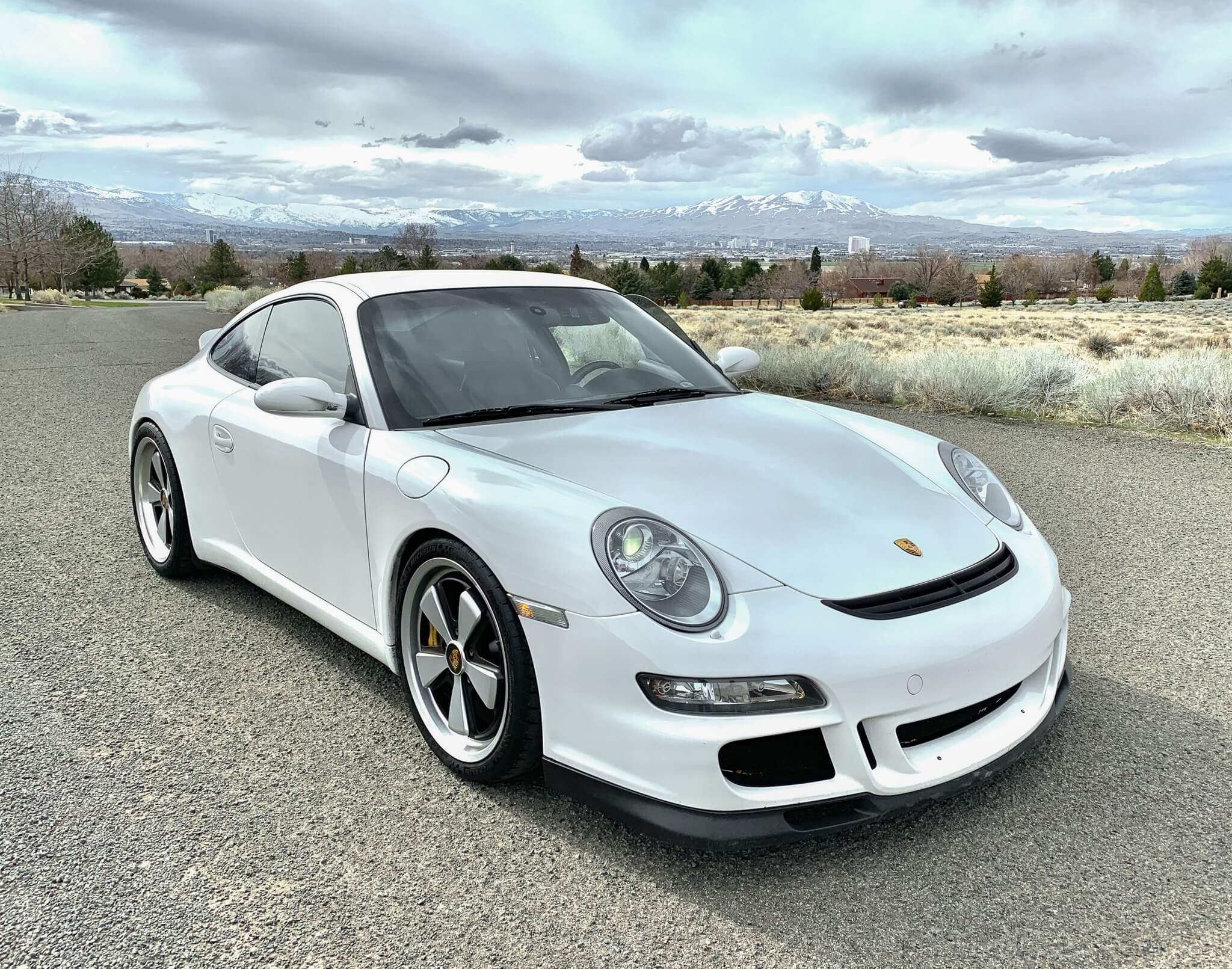 Additional exterior features include Bi-Xenon headlamps, painted headlight cleaner covers, and yellow ceramic brake calipers from the factory. An aftermarket decklid with a classic ducktail-style spoiler has been fitted along with a set of 19" Fuchs wheels with colored Porsche crests and new Continental ExtremeContact Sport tires.
The interior of this Porsche 997 GT3 features black full leather upholstery accented by optional deviated red stitching and carbon fiber trim pieces. Other factory options include a rear center console and illuminated door sill guards in carbon fiber, seatbelts in Guards Red, and a storage compartment lid with an embossed model logo.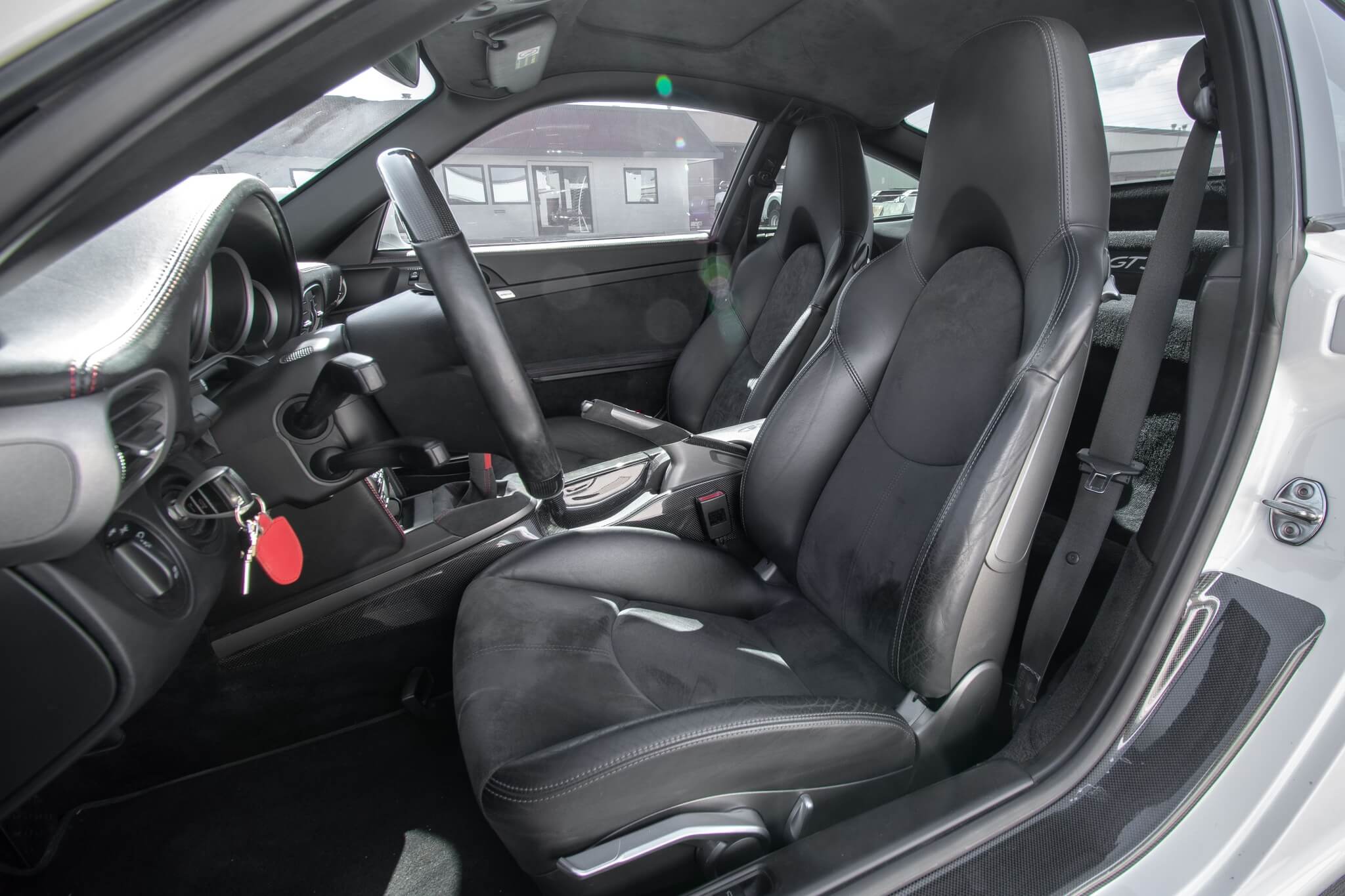 As mentioned earlier, the original 3.6-liter Mezger flat-six engine has been upgraded to 3.8-liter displacement which now has a claimed output of 460 horsepower that's sent to the rear wheels through a 6-speed manual transmission featuring a shorter ring and pinion from a GT3 Cup race car as well as shorter gear ratios, a, RS 4.0 clutch kit, and a custom clutch pack limited-slip differential.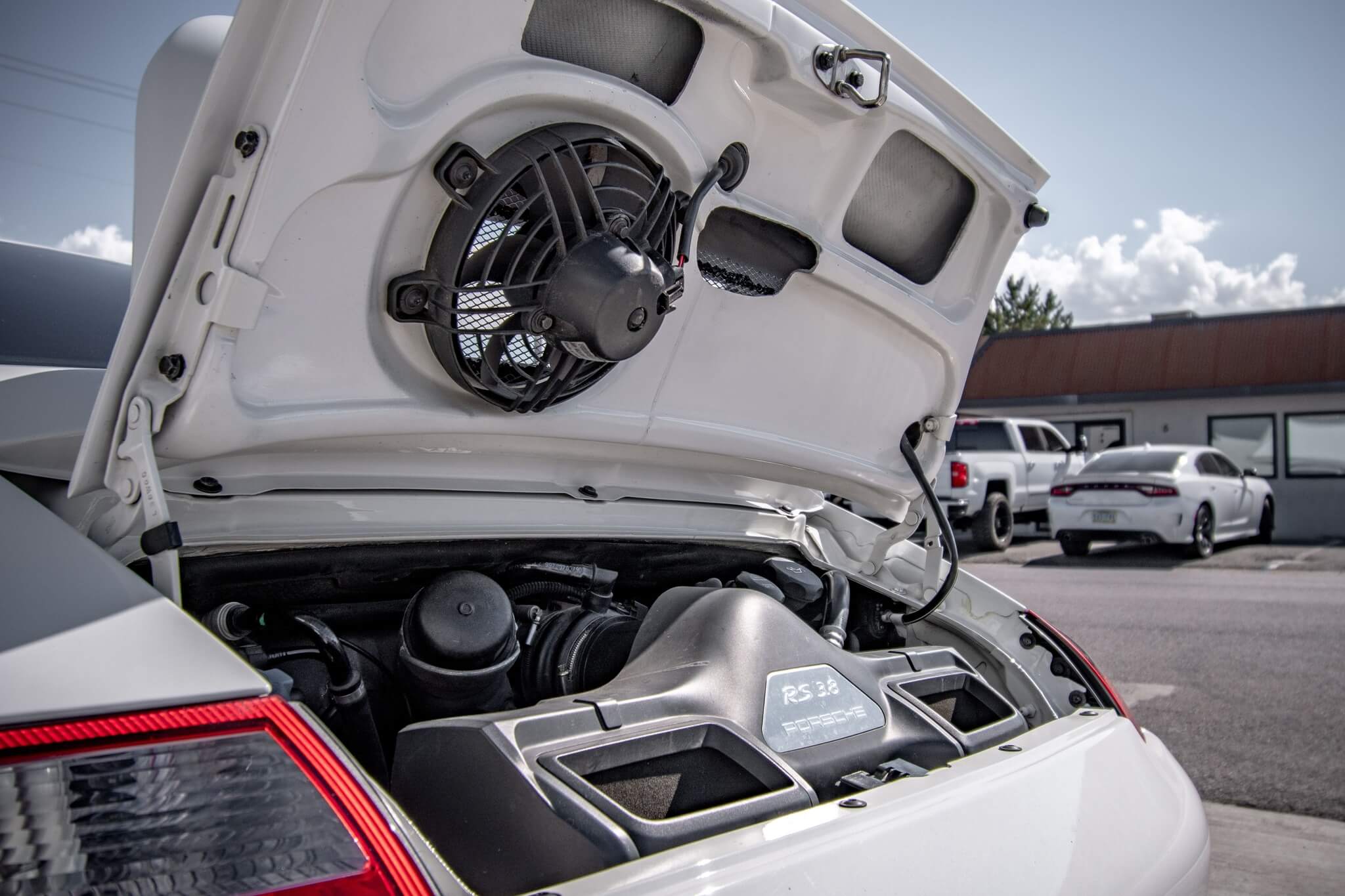 This Porsche 997 GT3 is an excellent and well-maintained example of a super sports car that boasts heart-stopping performance that its new owner can enjoy on a day-to-day basis!