Reviewed and edited by Rex McAfee
The legend of Porsche 907 K  025
Imagine a race victory so popular at Porsche that a factory poster was made highlighting the driver's expression of both exhaustion and victory. 'Quick Vic' Elford's drive, along with co-driver Umberto Maglioli, at the 1968 Targa Florio in this Porsche 907, chassis no. 025, remains a legendary Bunyanesque tale within Porsche and throughout the larger racing world. In typical Elford style, the post-race celebration began with a drink and a cigarette or three followed by hearty congratulations by all involved. That racing season was a special one for the 907 and Elford, with a number of remarkable victories, however no season in his career matched his 1968 performance and no race in 1968 equaled his win at the Targa Florio in 907 025.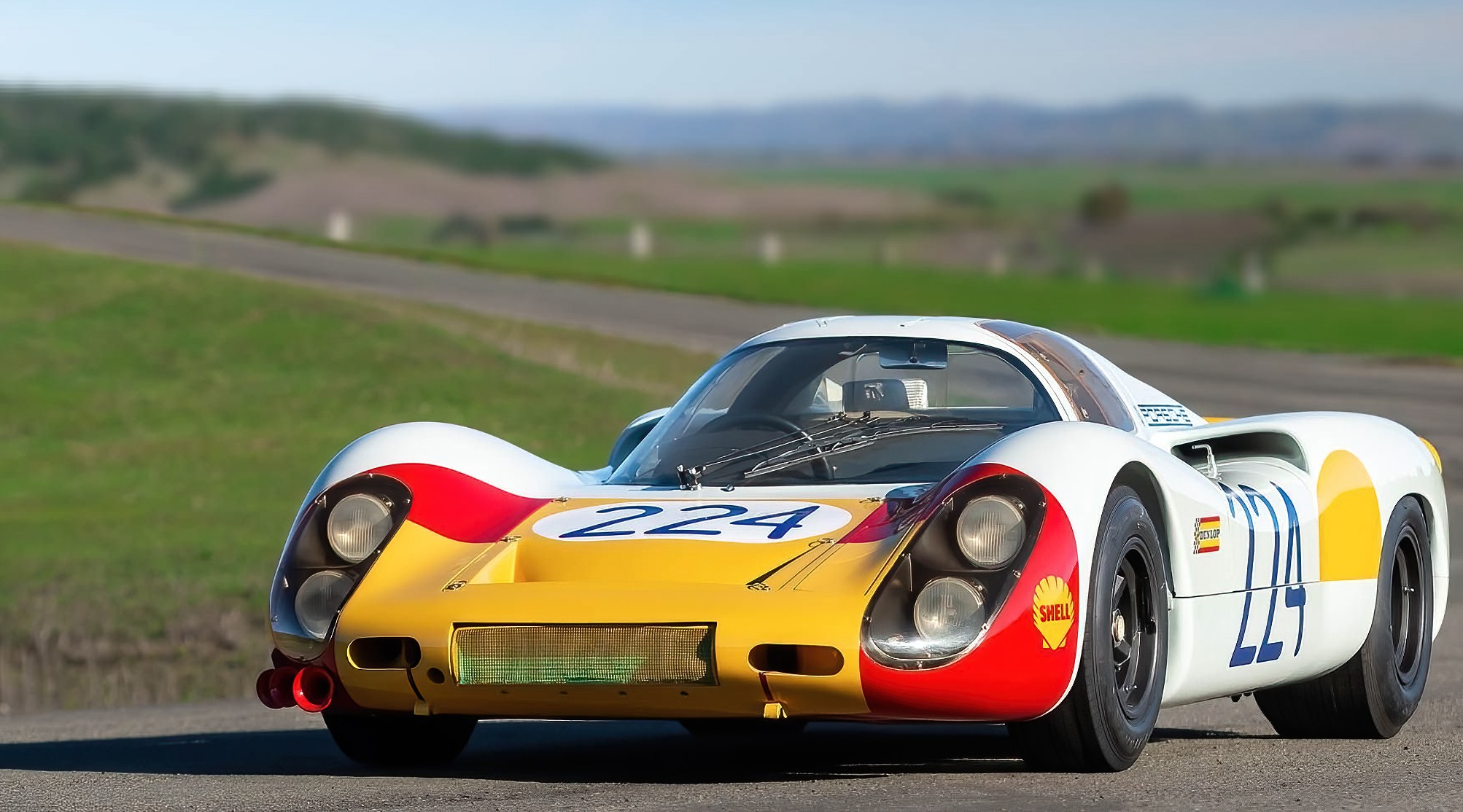 Highlights
Chassis No. 907 025 / Engine No. 907 025
Outright winner of the 1968 Targa Florio – a legendary performance by Vic Elford
Factory entry by Porsche System Engineering during the 1968 World Endurance Championship season at the Sebring 12 Hours and the Targa Florio
Raced by Porsche factory drivers Vic Elford, Umberto Maglioli, Ludovico Scarfiotti, Joe Buzzetta, and Rolf Stommelen
Still powered by its original Typ 771/1 magnesium case 2.2-liter air-cooled 270 hp flat-eight engine rebuilt by Gustav Nitsche
Restored by Patrick Scalli of Porsche Prototype Racing Cars of Gloucester, Massachusetts under the direction of Dale Miller
Once part of the world-class Porsche collection of Dr. Julio Palmaz
2007 and 2012 Class Winner at the Amelia Island Concours d'Elegance and part of the Porsche Heritage Display at Rennsport VI in 2018
A highly authentic works factory prototype eligible for the world's most prestigious collector car events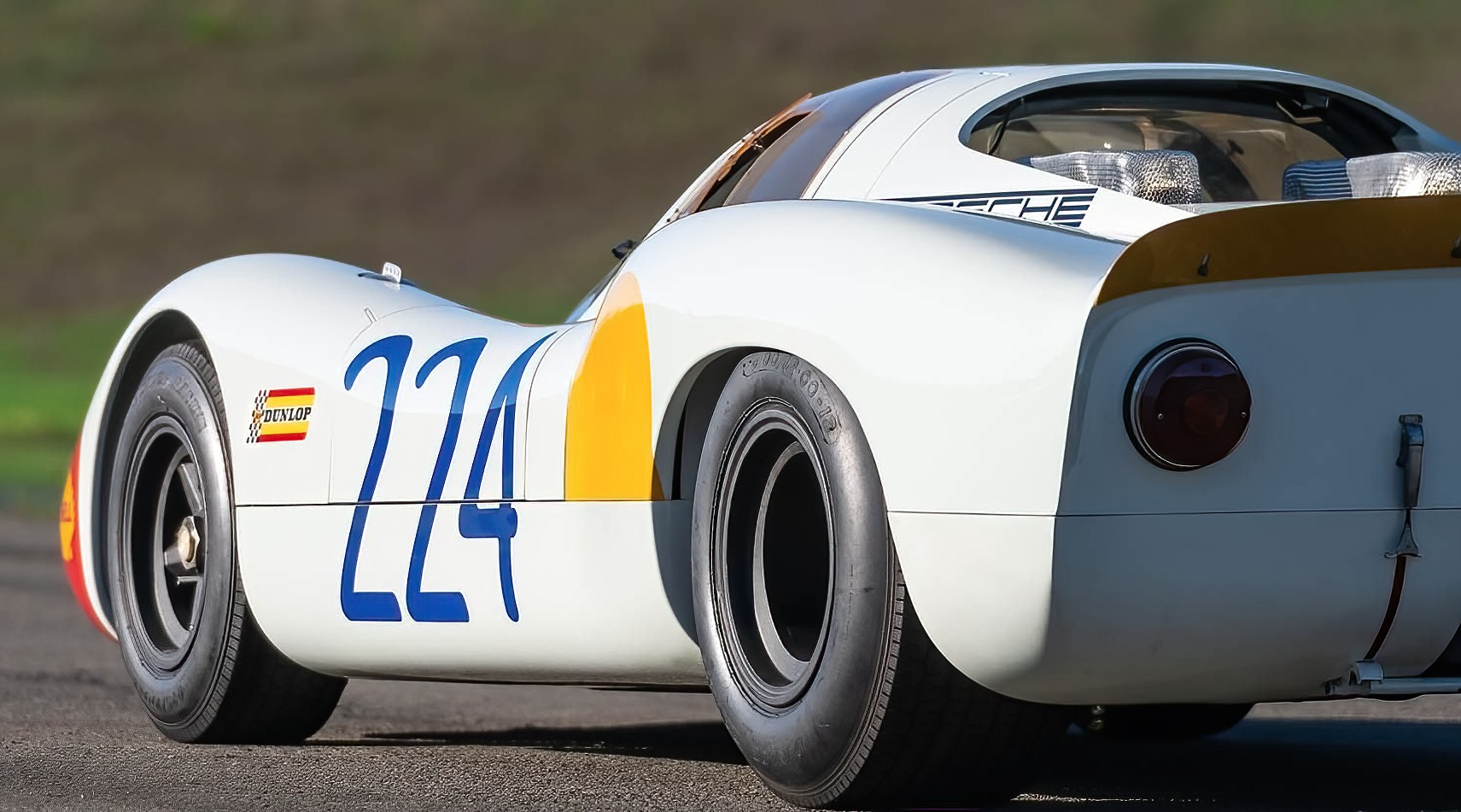 Vic Elford – 1968
There is not enough room in this catalog description to contain the enormity of Vic Elford's 1968 racing season but it suffices to say it was one for the ages. In an era of multiple discipline driving Elford was the undisputed master. As a factory driver, Elford was entered along with Rolf Stommelen to pilot one of four new 2.2-liter flat-eight Porsche 907 langheck (long-tail) coupes in the Daytona 24 Hours. To cut to the chase, Elford won that one too, Porsche's first ever overall win in a 24-hour race. Now able to vacation in Florida just three short weeks later Elford finished second in a 907 at the Sebring 12 Hours. A fine third followed back at home in the Brands Hatch 6 Hours, again in a 907, before his next race with Porsche System Engineering at the aforementioned 52nd running of the Targa Florio, 5 May 1968, a race win in Porsche 907 025 to be remembered for eternity.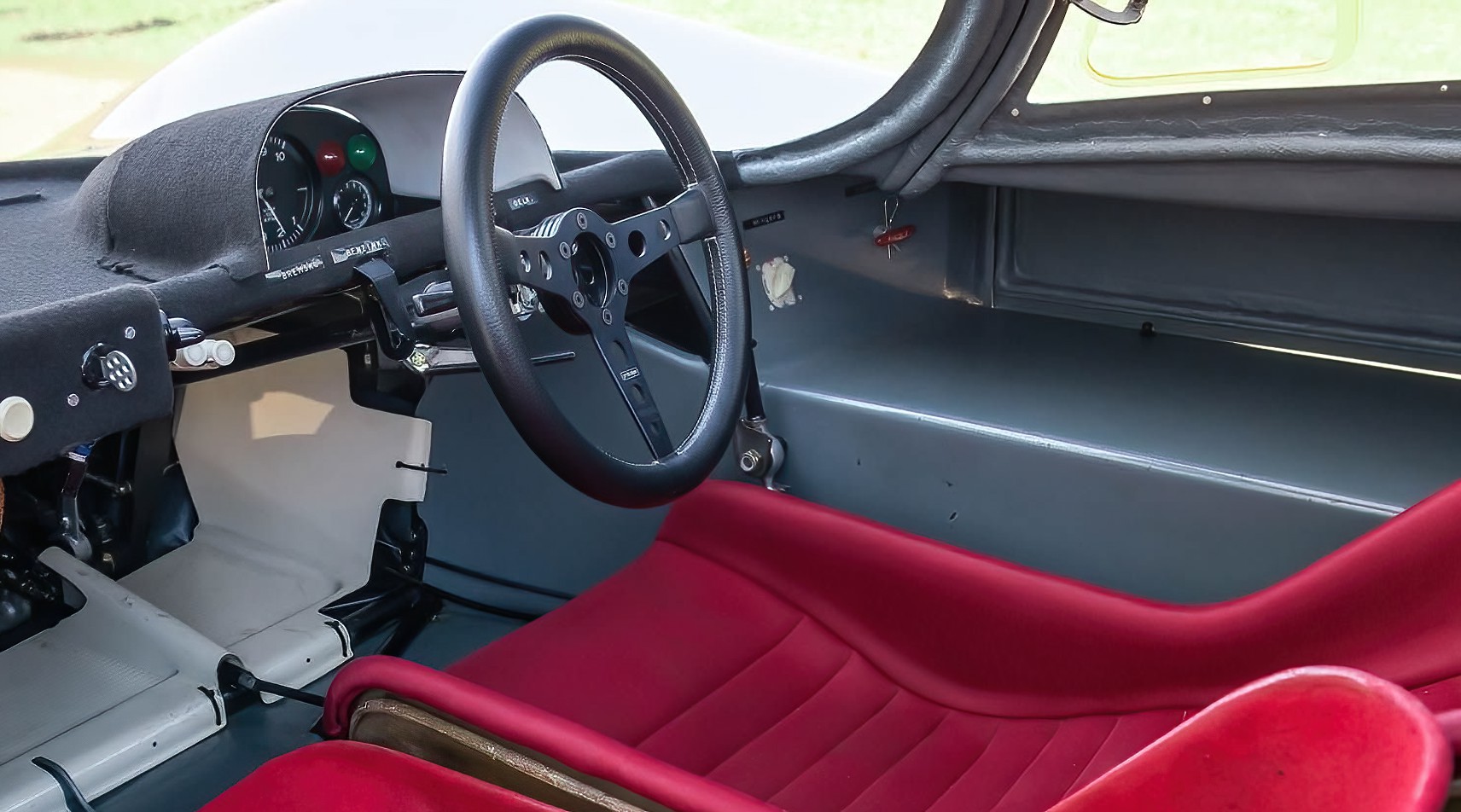 Porsche 907 025 – 1968 Sebring 12 Hours – Ludovico Scarfiotti / Joe Buzzetta
In advance of the Targa Florio, Porsche 907 025 was first pressed into competition at the 1968 Sebring 12 Hours. Following a dominant 1-2-3 sweep at the Daytona 24 Hours Porsche's 907 was the clear favorite. Former Ferrari factory driver Ludovico Scarfiotti and New Yorker Joe Buzzetta were paired together in 907 025, start number 50 for the 12-hour race on the bumpy concrete runways of Hendricks Field, a former United States Army Air Forces heavy bomber base. After qualifying 8th in a field of 71, Scarfiotti made up a few positions during the Le Mans start, moving up to 5th. However, instead of competing for 12 hours, 025 lasted only about 20 minutes.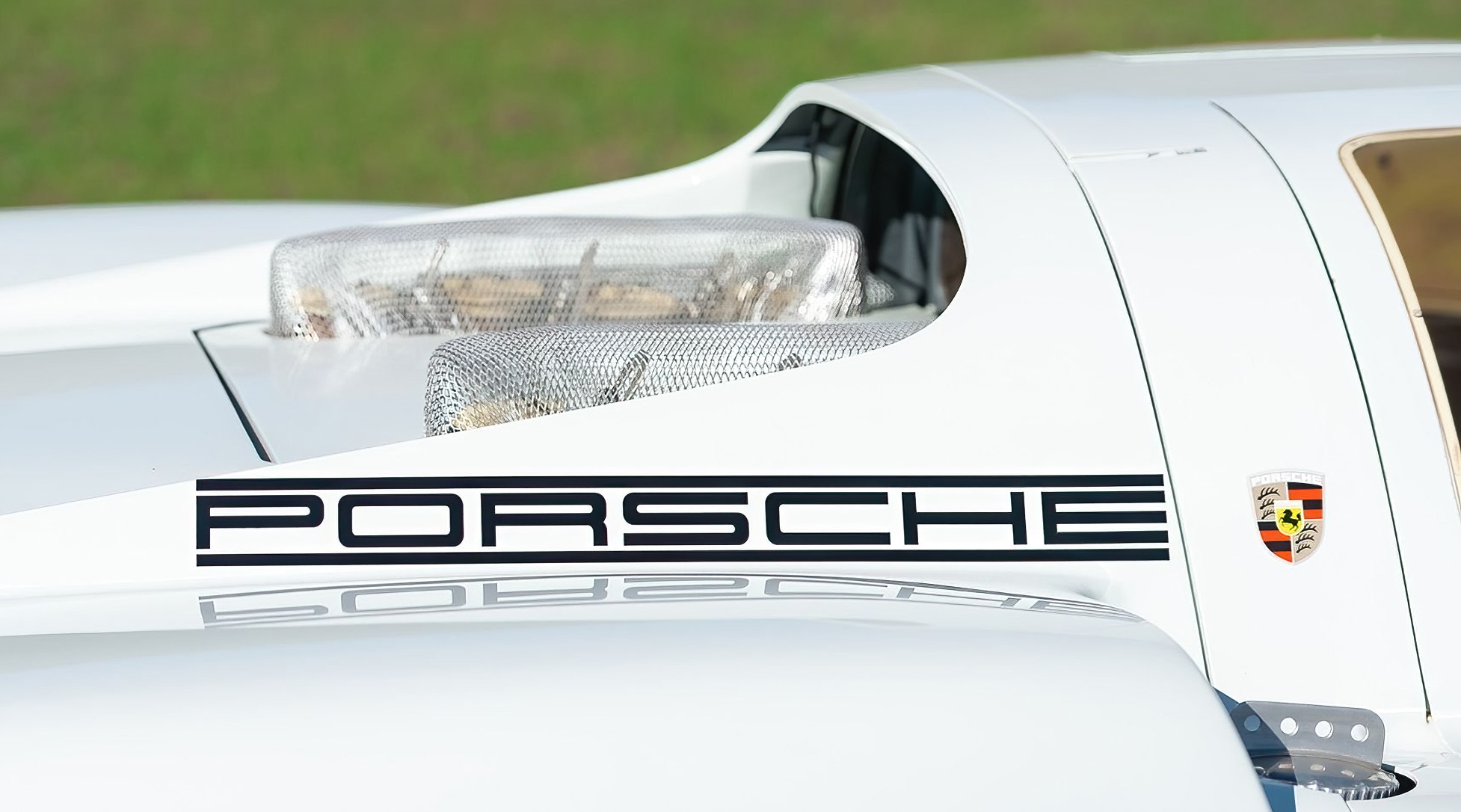 Porsche 907 025 – 1968 Targa Florio – Vic Elford / Umberto Maglioli
To say 907 025's 1968 Targa Florio was eventful is quite the understatement. There are many points along the nearly 45 mile lap to catch a driver out, no doubt most are handled by a bit of off-throttle opposite lock and quickly forgotten about. Partnered with Targa Florio legend Umberto Maglioli (wins in '53 and '56), Quick Vic qualified 907 025 on pole, putting them both in prime position to capitalize on the speed of his Porsche. Towards the end of the event, Vic left the pits in 025 and would reel off three successive lap records, the last more than one minute faster than the previous record. With half a lap to go 907 025 passed Alfa's leading Tipo 33/2 and extended that lead to over three minutes at the finish! Furthermore, 907 025 lopped nearly 10 minutes off the previous best race time finishing in an incredible record time of 6 hours 28 minutes and 47.9 seconds which included the 18 minutes to retighten and replace the 907s wheels on the first lap. Incredible stuff from both Elford and 907 025 with both Elford, Maglioli, and the 907 receiving top billing on that world famous Porsche race victory poster.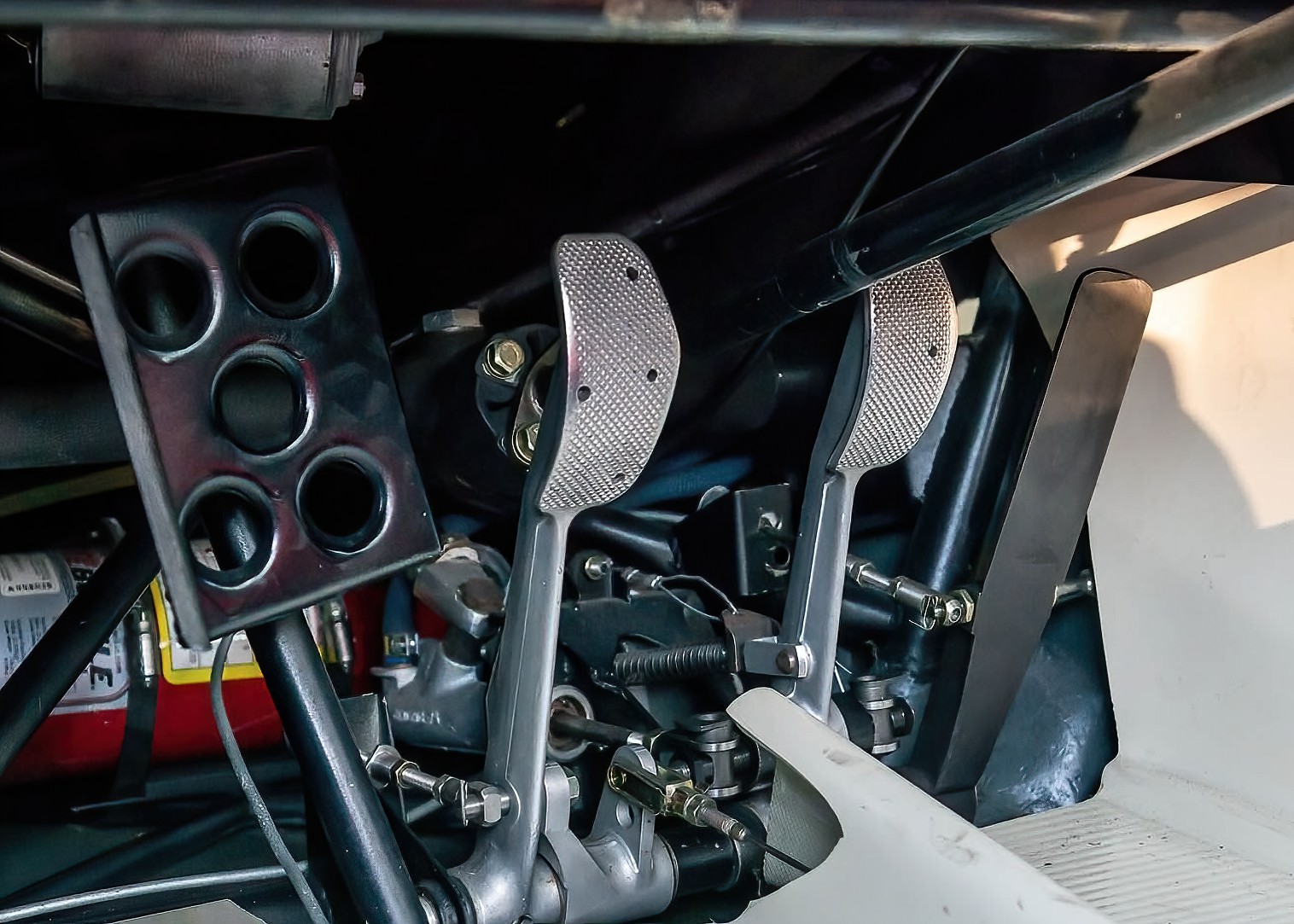 907 025 – Post Targa Florio 1969-1970 – Siegfried 'Sigi' Lang
Sold to Siegfried Lang and entered by his "Valvoline Racing-Team" for 1969 it DNF'd at the Monza 1000 Kms with Rolf Stommelen and Lang at the wheel before racing in a number of local sprint and hillclimb events across Europe to close out the season. Close to the end of the hillclimb season on 31 August 1969 Lang was involved in a shunt at the Ollon-Villars hillclimb. He saw a silver-lining with an opportunity to have 025 rebuilt – reportedly at Porsche – as an open-cockpit Spyder to better suit the hill-climb competitions he favored so much. Lang and 025 began the 1970 season on the right foot with wins at Riedenburg and the 'Swiss Races' at Hockenheim before a shunt at Eggberg that unfortunately proved fatal.
907 025 – Patrick Scalli and Dr. Julio Palmaz
It is understood from the consignor that after Lang's unfortunate accident, 907 025 passed to French racer Gérard Cuynet and then to Pierre de Siebenthal, a former racing pilot and race car preparer. It was in de Siebenthal's possession that 025 came to the attention of noted Porsche prototype authority Dale Miller. Clearly aware of the car's significance in the annals of Porsche and Targa Florio racing history, 907 025 crossed the Atlantic in the year 2000 and entered the workshop of Patrick Scalli of Gloucester, Massachusetts.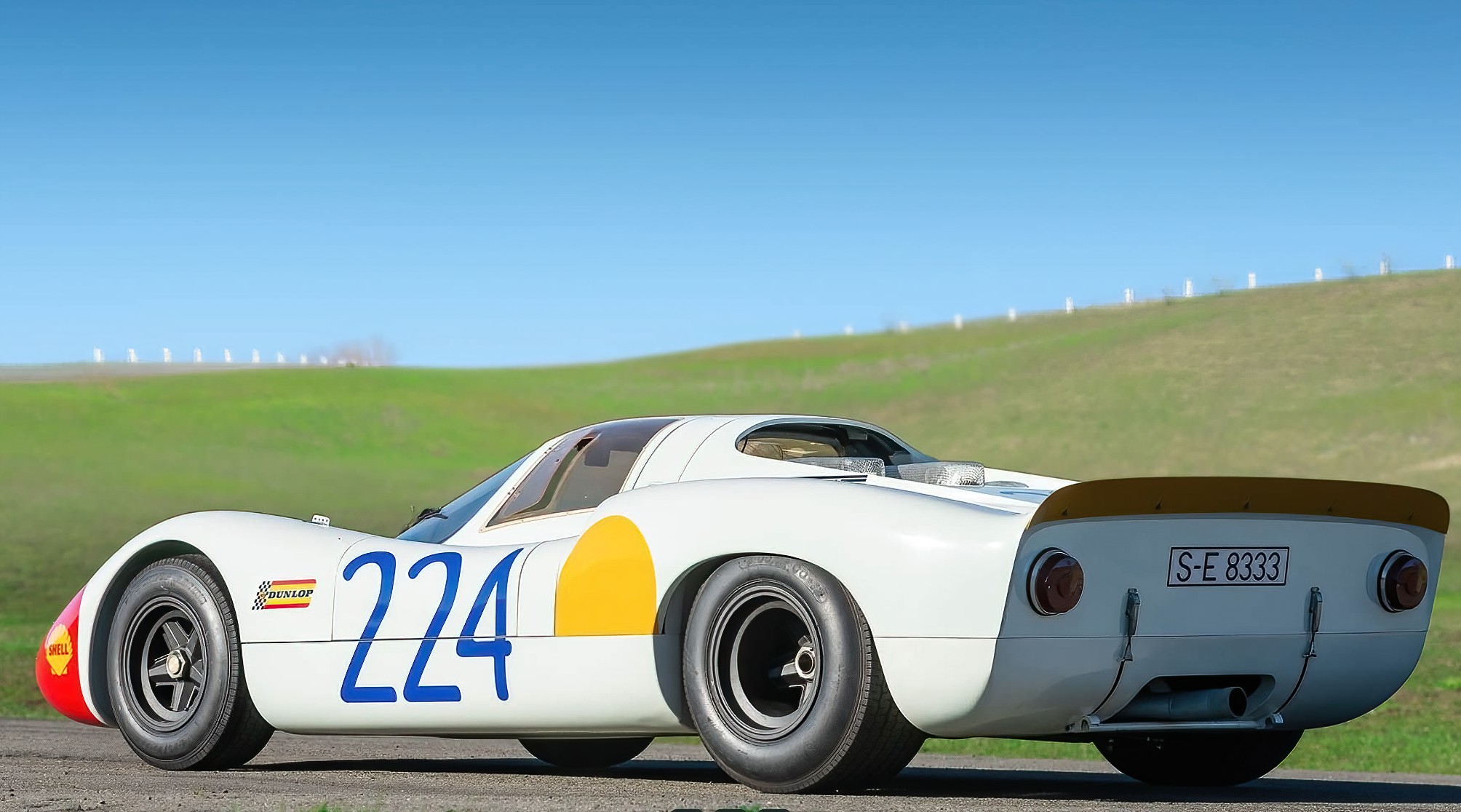 Scalli recollects that the Spyder frame was placed on a chassis table and was 'in reasonably good condition' however he notes in a letter (a digital copy of which is on file) that the accompanying body 'was in very poor condition.' While Scalli perfected the frame to return it to coupe configuration, he notes that, 'the original numbered engine was sent to Carl Thompson in Long Beach, California.' There in the experienced hands of Gustav Nitsche, the original 2.2-liter flat eight was rebuilt to original specifications. Once the restoration was completed, it was shipped to its owner, Dr. Julio Palmaz, of Napa, California.' As chronicled above, the Porsche sports racing prototype collection of Dr. Palmaz was, at that time the finest assembled in one location – with the possible exception of the Porsche Museum itself. While with Dr. Palmaz, 907 025 took pride of place in his winery's display room. Under Dr. Palmaz's stewardship, this 907 was twice a winner at Amelia Island Concours d'Elegance, in 2007 in the Targa Florio Class, and later in 2012 as the winner of the Corporate Award for the Best Example of Race Car Engineering.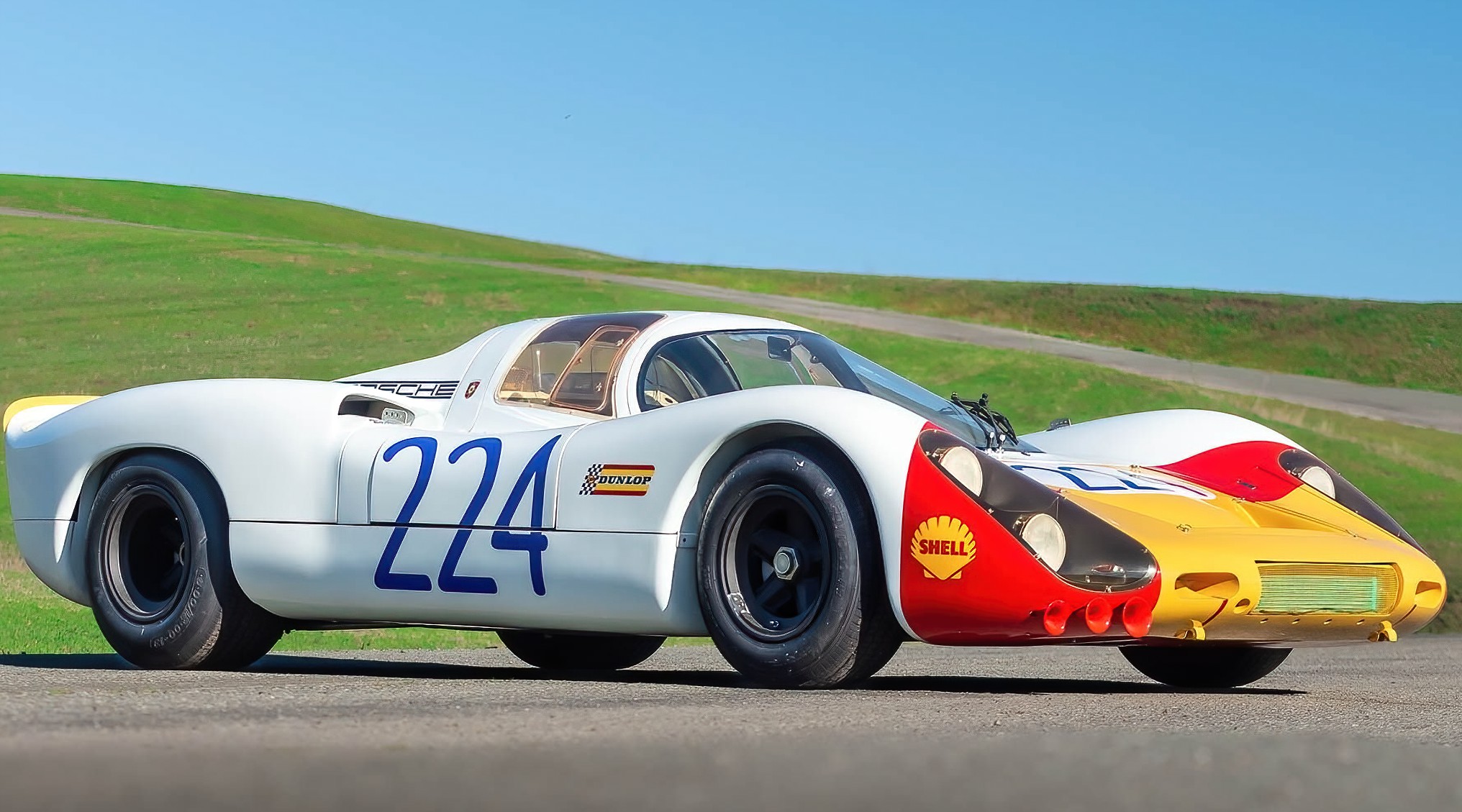 Recent History
In 2012 and for the next four years, the well-awarded 907 025 would join the fantastic collection of automobiles in the Fica Frio collection. Unsurprisingly, several of the finest Porsche examples contained within were sourced directly from Dr. Palmaz. Full of vintage race cars, Fica Frio would feature the best-of-the-best automobiles from the golden era of racing of the 1960s and 1970s. While there is no evidence that Fica Frio put this Targa Florio – and Amelia – winning 907 in harm's way on the race track it must be safely assumed that they occasionally ensured that the 2.2-liter flat-eight remained in fine fettle.
Perhaps with priorities changing, 907 025 then entered the consignor's collection in 2015. In advance of taking delivery, the consignor requested that Paul Willison, former longtime mechanic and crew member for Brumos Racing and owner of Willison Werkstatt review the car, make the necessary adjustments, and perform a road test. Today, it is in very similar condition to when it left Scalli's workshop just over 20 years ago, a testament to the quality of his restoration and the care and maintenance it has received since then. To put it mildly, the opportunity to find, and possibly acquire a Targa Florio winning Porsche – let alone the chassis noted by Porsche as achieving their storied 1968 race win – is ephemeral. Porsche 907 025, raced in Florida and across the European continent, and piloted by racing legend Vic Elford is hands-down one of the most world-famous Porsche prototype racers of the 1960s – even if it didn't appear on Porsche's victory poster.
All Photos © Robin Adams, Courtesy of Broad Arrow Auctions
For more information, please see Broad Arrow Auctions
Original Race Footage from the 1968 Targa Florio