The Porsche 75th Anniversary Auction is scheduled for June 10th at the Porsche Experience Center in Atlanta, Georgia. Today we highlight this rare 1967 Porsche 910, which is estimated to bring $2,800,000 – $3,400,000.
Chassis No. 910 020
The life of a Porsche sports racing prototype in the 1960s was a short one. Every year Porsche had new concepts and designs that needed testing, ideally on the racetrack. The type numbers and names of those engineering test beds are highly familiar to all of us. RS60, RS61, 904, 906, … 910. With the advent of the Porsche Carrera 6 (906) in 1966, Porsche's racing department had entered a new era focusing on developing its race cars purely for the track, eliminating the possibility of road use. The idea proved to be a success in the ledgers and on the track, with Porsche winning the under 2.0-liter class in the FIA International Championship for Makes.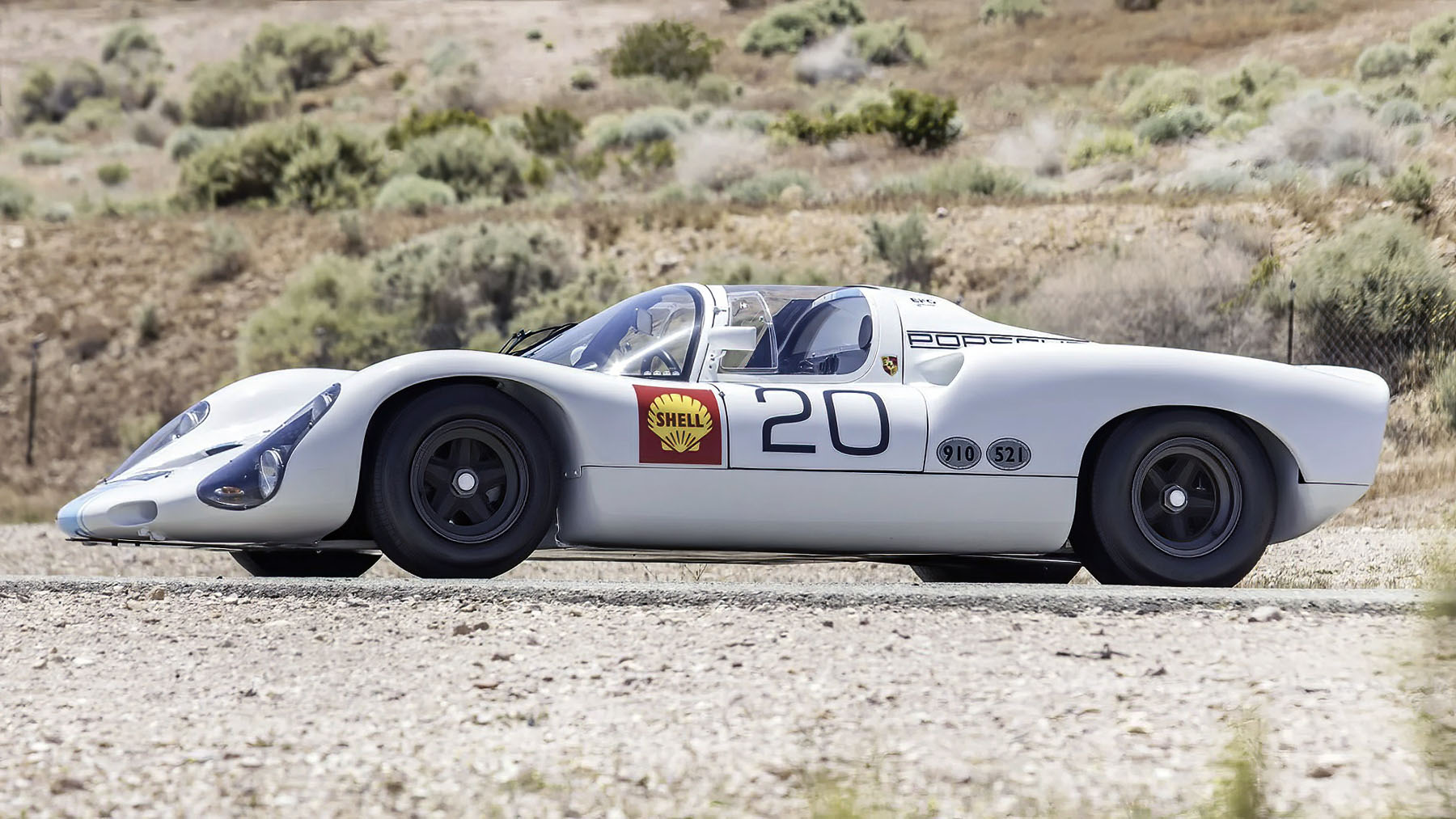 Racing debut
For the 1967 racing season, Porsche released the 910, a significant evolution of the 906. Produced in smaller numbers, it featured a lighter, stiffer frame, a lightweight fiberglass body with a removable roof panel, and improved suspension geometry. For the first time, cast magnesium 13-inch center lock wheels were used on a Porsche race car, reducing unsprung weight. First used in international hill climbs, the early examples of Porsche's 910 were produced as open-topped Spyders featuring a Type 771 2.0-liter eight-cylinder engine. For short distances this 270-horsepower engine was ideal but for long-distance events Porsche installed the Type 901/21 2.0-liter 220-horsepower six-cylinder with an impressive specific power output of 111 hp per liter. With such pedigree, the 910 was highly successful, winning the 1967 Nürburgring 1000 Kms, the 1967 Targa Florio, and the 1967 and 1968 European Hill Climb Championships. By the end of the year Porsche had begun entering the slippery 907 in endurance events, with the 910, especially the six-cylinder version, becoming a popular privateer entry. It was a car that could easily secure class victories in the highly competitive under-2.0-liter sports racing classes around the world.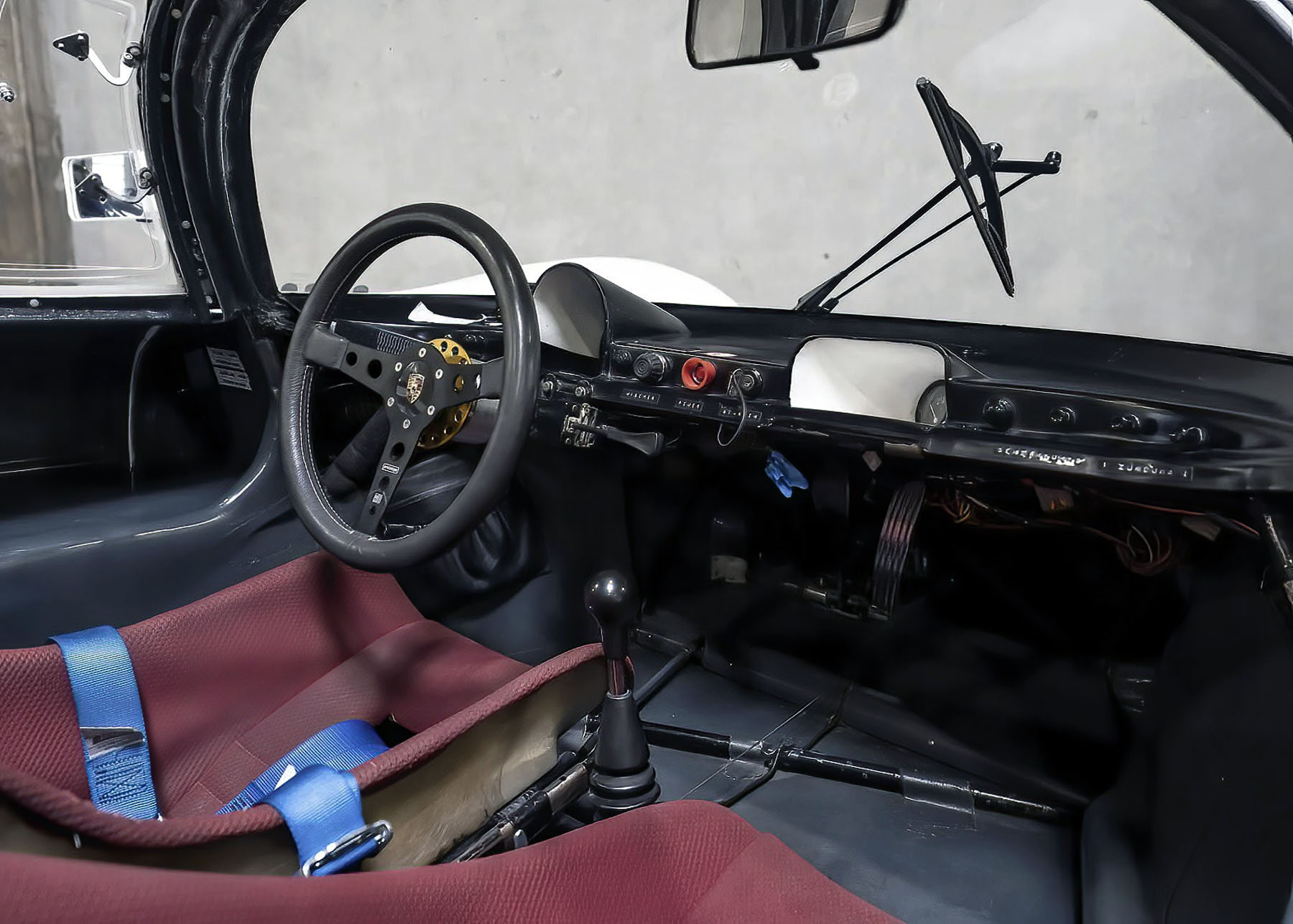 Highlights
One of 27 Porsche 910s produced for the 1967 racing season
Purchased by William Bradley Racing Team, raced throughout 1968 and 1969 by Vic Elford, Bill Bradley, John Fitzpatrick, Tony Dean, and Gijs van Lennep
First in class at the 1969 Spa 1000 Kms, 12th OA at the 1969 Nürburgring 1000 Kms
Retained by Bradley for 30 years
Restored by Paddy O'Grady
A veteran of the Goodwood Festival of Speed, Goodwood Revival, Le Mans Classic
Maintained by Road Scholars Durham, NC, full repaint in 2022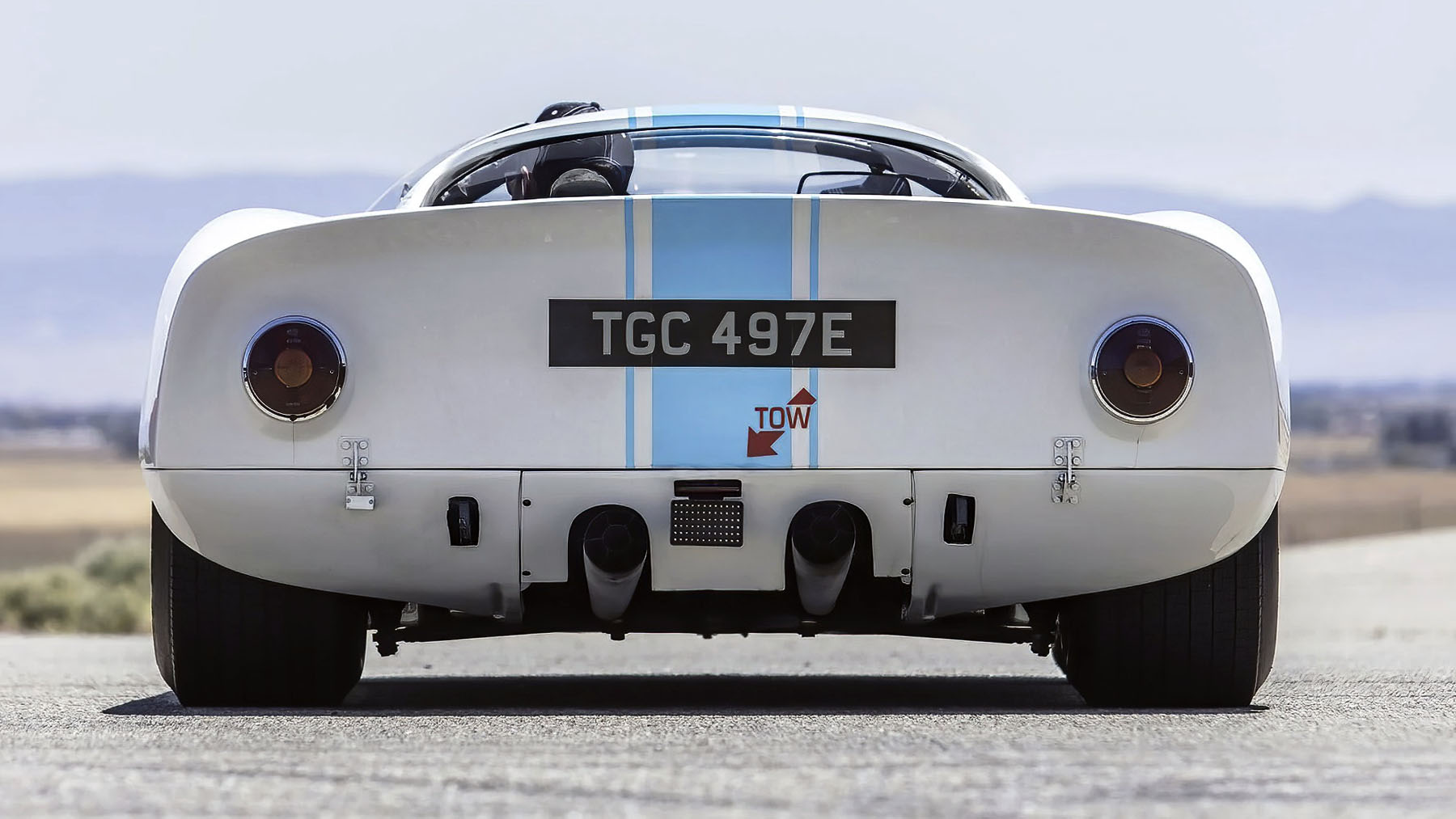 Vintage resume
910 020 has been invited to and participated in the Goodwood Festival of Speed, the Goodwood Revival, and Le Mans Classic. In 2021 910 020 was sold to a collector in the United States, entering a burgeoning collection of post-war European sports cars. Enjoyed with much the same zeal as Bradley and the subsequent owners who saw fit to attend top-class vintage events, while in the USA it has seen action in two Road Scholars invitation-only events, the 2nd annual Piëch to Peak Colorado road rally in 2021 and the 2021 RS Invitational at Road Atlanta. With maintenance by Road Scholars in Durham, North Carolina, well-known for their attention to detail and fastidious mechanical preparation, and a complete repaint in 2022, it is clear 910 020 is no static museum piece with its unique character best appreciated through use on a closed course or on the open road.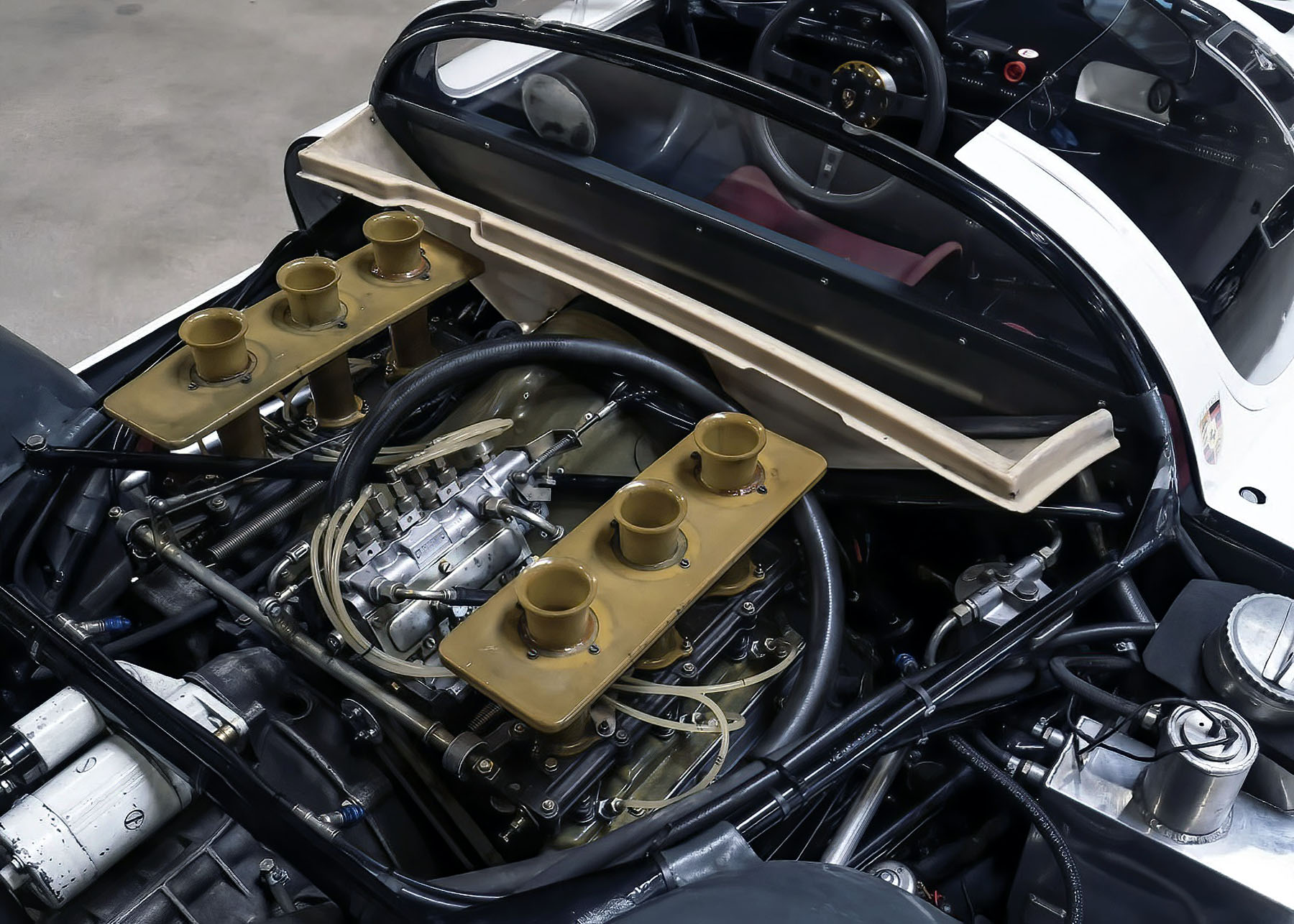 Auction details
Porsche Experience Center, Atlanta GA
Auction: 10 June: 11:00 a.m. EDT
Preview: 9 June: 9:00 a.m. – 6:00 p.m EDT
Auction info HERE