Compared to certain marques—Italian ones, in particular—Porsche cars tend to take on a more subdued and unassuming persona. Call it German stoicism, if you will.
But that's not to say that Porsche is in any way reluctant to be distinguishable from your everyday commuter. Afterall, they produce some of the most iconic and impressive sports cars on the planet, and that's going to have to show in some fashion or another. 
One way they set themselves apart from other manufacturers is through the wheels equipped on their vehicles. Whether it be for style, performance, or a mixture of both, there is certainly some exclusivity on display with some of Porsche's most visible models. 
For the most part, Porsche has kept things in-house, though the aftermarket is occasionally called upon to address certain demands that the OEM is not able to.   
Whether it be unique spoke designs, the use of exotic materials, or the specific functional and aesthetic purposes they have, these wheels add a distinctive flavor to our favorite P-cars. 
Here is a list of some of the most interesting wheels seen on Porsches.
Centerlock Wheels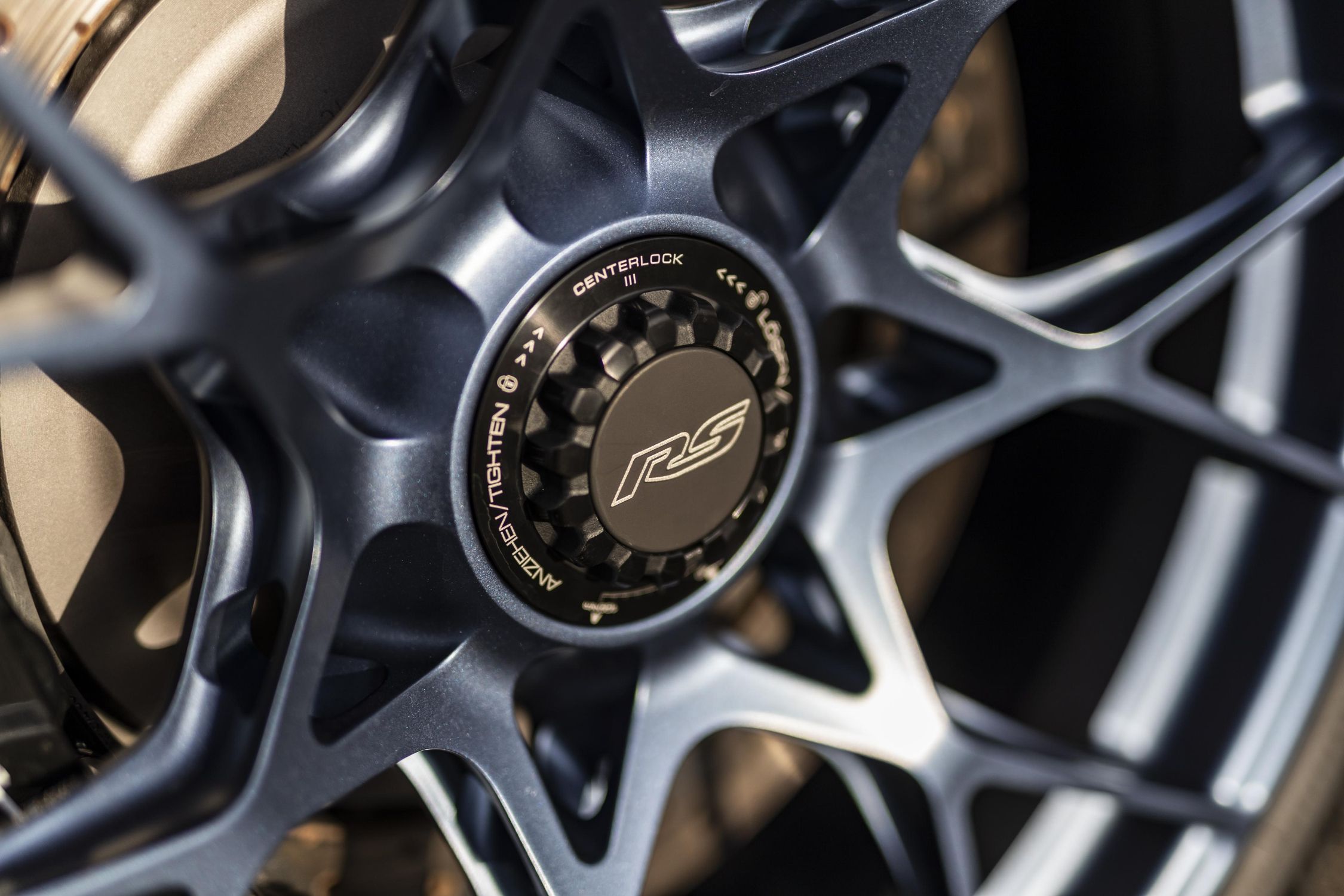 Centerlock wheels are fastened to the hub using a single nut located in the middle of the wheel. Generally speaking, these are pretty unique—even within the broader Porsche lineup of cars, which more commonly utilize a 5-lug wheel design.
While the centerlock wheel can trace its roots back as far as the early 1900s, these days you're most likely to see them on newer GT cars—like the GT2 RS, GT3 RS and GT4 RS—and on some older models like the 997 GT3 RS and Carrera GT.
While the concept of having to deal with 1 nut, versus 5, sounds like a great deal on paper, the centerlocks provide more motorsport appeal than real world practicality. For starters, they require more specialized and expensive tools in order to properly install or remove the wheels from the car. 
Carbon Wheels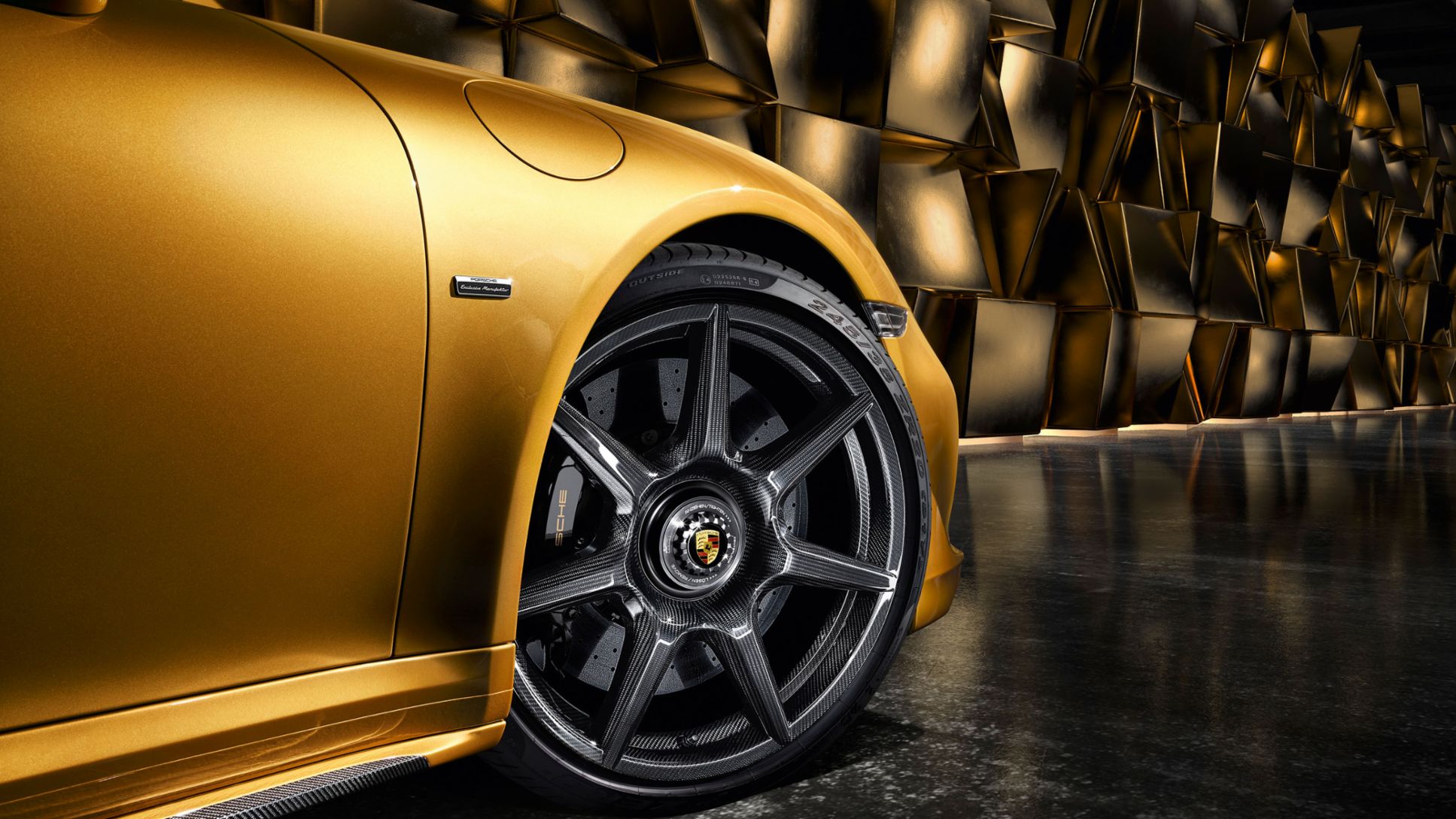 Ever since the use of carbon fiber made its foray into mainstream sports car thinking, it has become synonymous with how yoked a vehicle is perceived to be—the more, the better…sometimes.
It's most common to see carbon fiber being used for front bonnets, where they're often left exposed or unpainted, creating a stark contrast and sporty aura in the process. On high-end performance cars, sometimes the roof and rear spoiler wing are also made of carbon fiber.
You know a car is really special when its wheels are made of the good stuff: case in point, the optional "braided" carbon wheels for the 911 Turbo S Exclusive Series. While they're not known to be any less robust than an alloy wheel, they're so uncommon simply because of the costs associated with producing them.   
Magnesium Wheels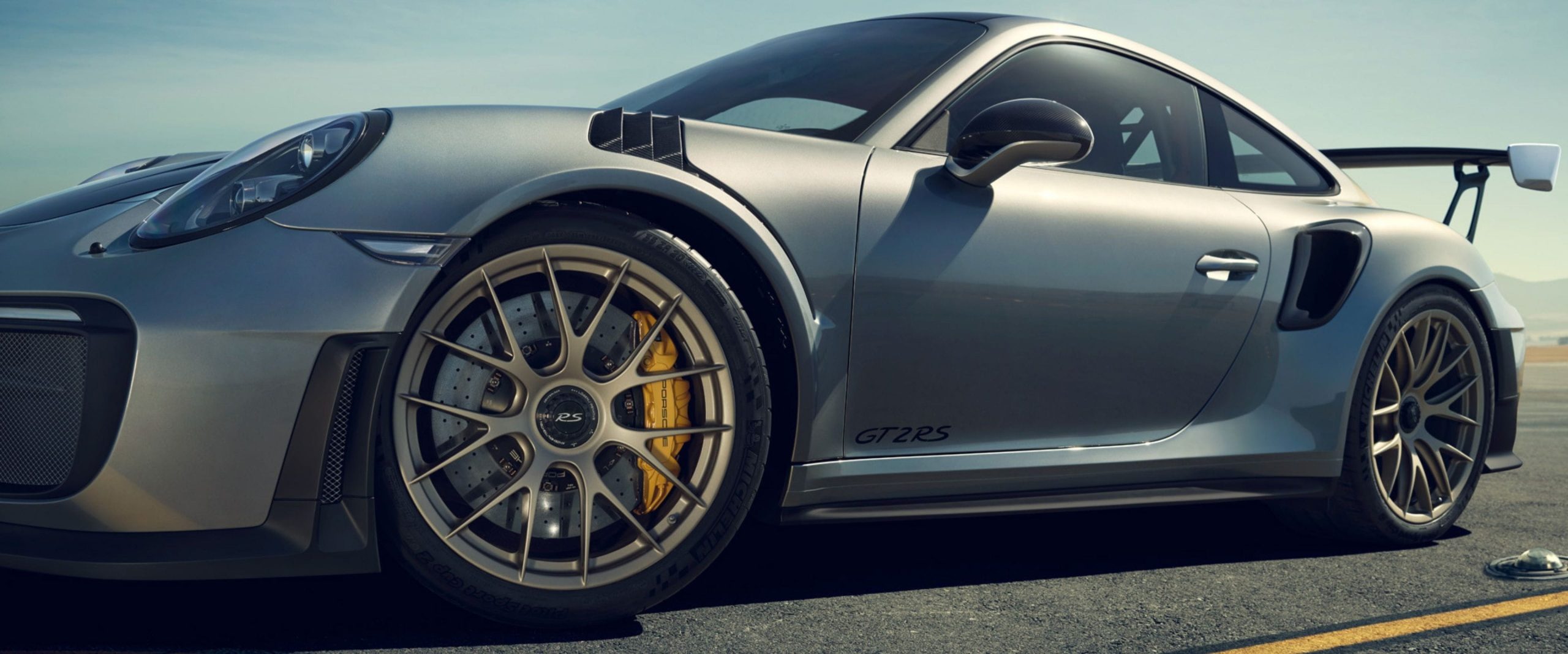 In many ways, magnesium wheels provide the perfect marriage between what a traditional aluminum alloy wheel and carbon fiber wheel have to offer on their own.
To begin with, magnesium is much lighter than aluminum and it's also considered to be stronger than carbon fiber. So, you're getting the best of both worlds, which is why magnesium wheels are frequently used on race cars.
On Porsche production cars, they've become associated with the Weissach Package seen on newer models such as the GT2 RS, GT3 RS and GT4 RS. Of course, they're very pricey, but it's usually the first box that's ticked on the options list by discerning drivers and car collectors alike.
Heritage Design Fuchs Wheels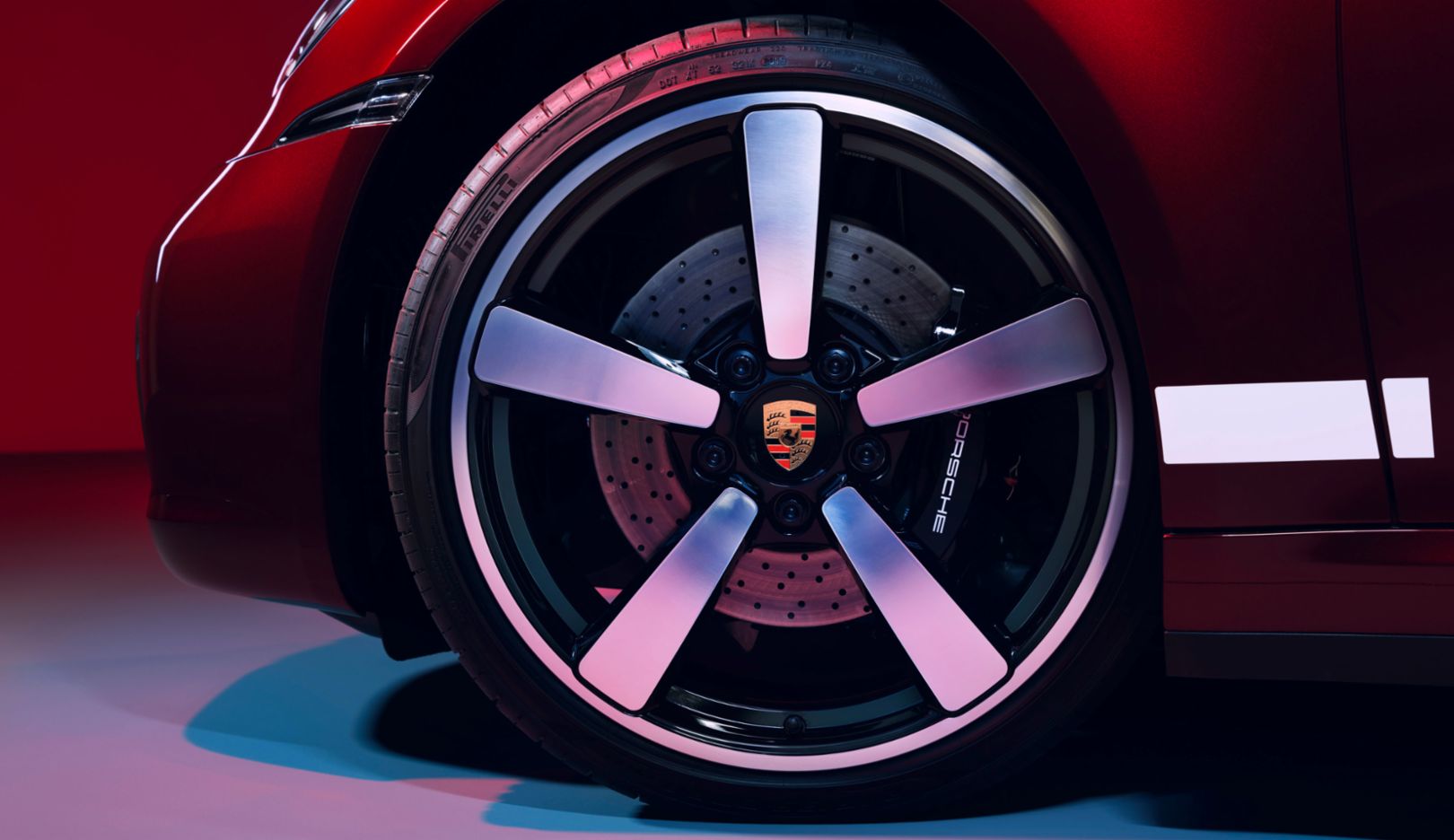 The legendary Fuchs wheels were first featured on the 1967 Porsche 911 S. While the 5-spoke design was deemed aesthetically unremarkable at the time, it was its lightweight philosophy which brought so much appeal.
Weighing around 3 kg less than the regular steel wheel, the Fuchs wheel epitomized performance and functionality. The manufacturing process and materials used to create the wheel are also considered revolutionary.
Porsche harkened back to the original wheel with the release of the 2020 Porsche 911 Targa 4S Heritage Edition, which saw a return of the "cloverleaf" design using a modern interpretation. 
Aero Disc / Aero Design Wheels
Both aero discs and Aero Design wheels are starting to gain popularity, particularly with the proliferation of EVs like the Porsche Taycan.
The aero discs are a bolt-on piece, separate from the actual wheel, and are mounted using the centerlock nut. They're seen on Manthey-equipped models like the GT2 RS, GT3, and GT3 RS and are said to aid in the car's overall aerodynamic efficiency. 
Aero Design wheels are exclusively (for now) found as standard or optional equipment on Porsche Taycan models. As opposed to being an add-on, the "disc" is built into the original wheel design and typically sits flush with the wheel spokes. Their purpose is to improve range by reducing drag.
Rally, Safari & Overland Wheels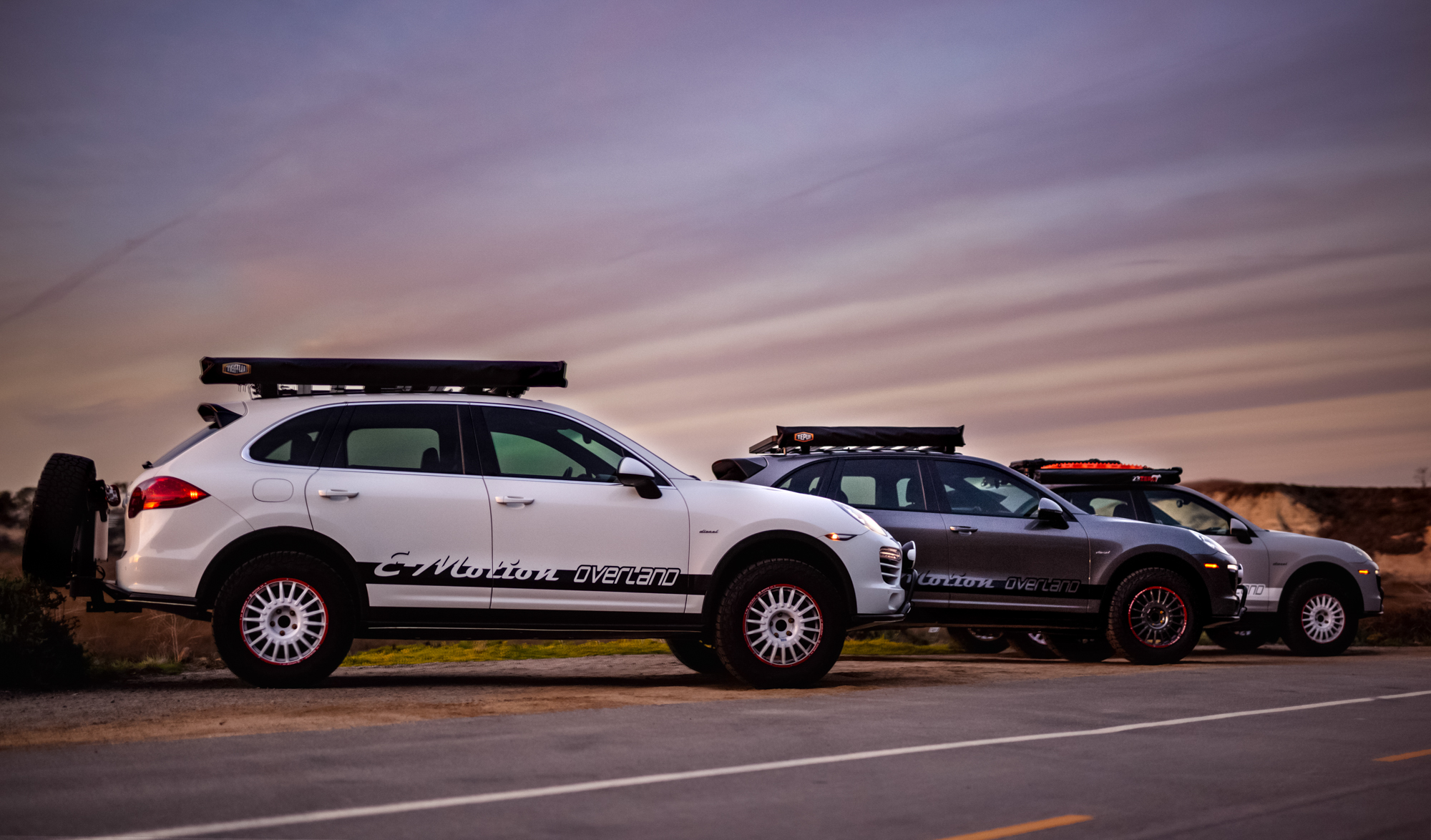 More often than not, off-roading wheels are designed to be narrower than wheels used exclusively on tarmac. That's because narrower tires put more pressure per square inch on the contact surface, which is beneficial for dirt and snow covered roads.
"Overland" builds are becoming popular on the Porsche Cayenne platform, which equip specially-made wheels that match well with the very tall all-terrain tires seen on lifted vehicles such as these. 
While the vast majority of off-roading equipment has typically been supplied by the aftermarket, Porsche recently unveiled a brand new 911 Dakar model which comes with everything you need from the factory.
Vintage Wheels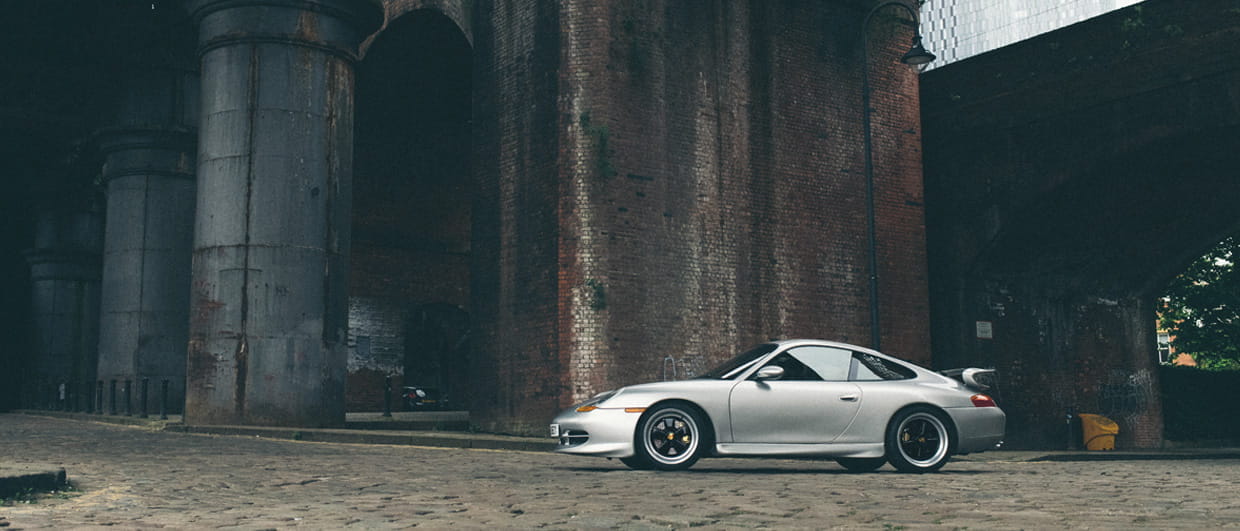 Unless it's a reinterpretation, like the aforementioned Targa 4S Heritage Edition, don't expect to see vintage wheels on a modern Porsche. But that doesn't mean it's impossible, as Porsche will make you a bespoke set under the right circumstances. Take this 996 C2S for example.
It's a wonderful way to give your car a classic appeal without having to go through the hoops of procuring an almost-60-year-old car. You'll be the talk of the town, or at least the star performer at your local cars and coffee meets.
Of course, if you're looking to restore an actual vintage car using genuine parts, "OG" Fuchs wheels are also available to purchase through the Porsche Classic program.
Bizzare Aftermarket Wheels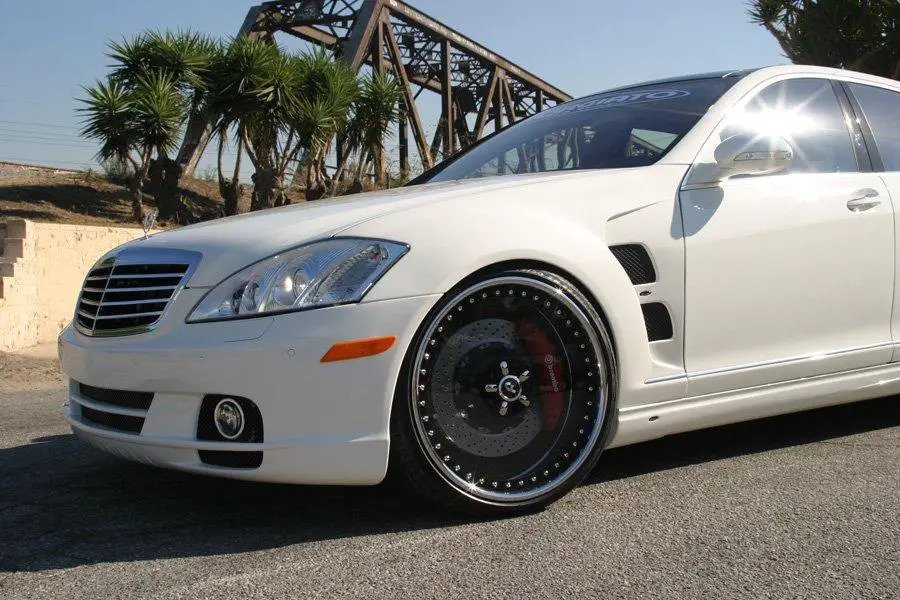 Owning a Porsche is sure to bring out the pragmatist in all of us, but there's also something out there for those who need to make a statement that defies conventionality.
Don't expect anything of the sort from Porsche themselves. Rather, you'll have to look to aftermarket wheel producers who are brave enough to think outside the box—or in this case, outside the wheel—if you want something truly unique.
Take these "see through" wheels for example. Not only are they great for showing off your expensive brakes, but they'll be causing quite the stir with those who can't quite figure out what they're looking at—which will be everyone. 
N-Spec Tires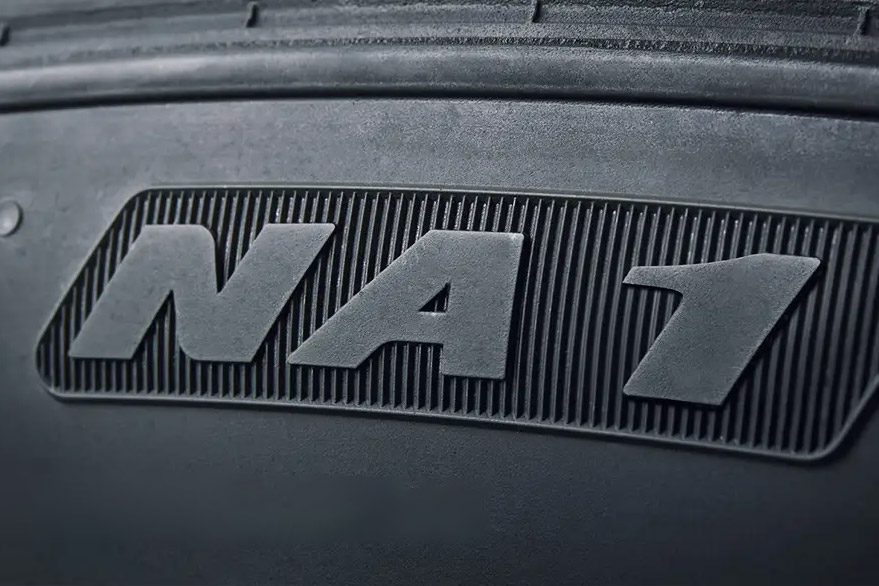 It's impossible to talk about wheels without at least mentioning tires. So, with that being said, why don't we bring up something most people aren't aware of? Even if you've heard of N-Spec tires, you probably don't know what that entails exactly.
In a way, these are essentially tires that have been branded with Porsche's official "stamp of approval". That means they've been designed, tested and produced in collaboration with partners such as Michelin, Pirelli, Continental and Bridgestone.
They must meet or exceed a very specific set of criteria determined by Porsche engineers. While an N-Spec tire certainly lives up definitively to Porsche's own high standards, the designation also carries universal appeal in the sense that "if it's good enough for a Porsche, it's good enough for any car".