The Porsche 911 GT2 RS made its debut during the 997 generation in 2010, receiving immense praise. The 991-generation GT2 RS was introduced in 2018, boasting 80 additional horsepower and 37 more pound-feet of torque compared to its predecessor. With these enhancements, it can sprint from 0 to 60 mph in a breathtaking 2.8 seconds. The GT2 RS demonstrates its prowess by covering the standing quarter mile in just 10.5 seconds and reaching a top speed of 211 mph.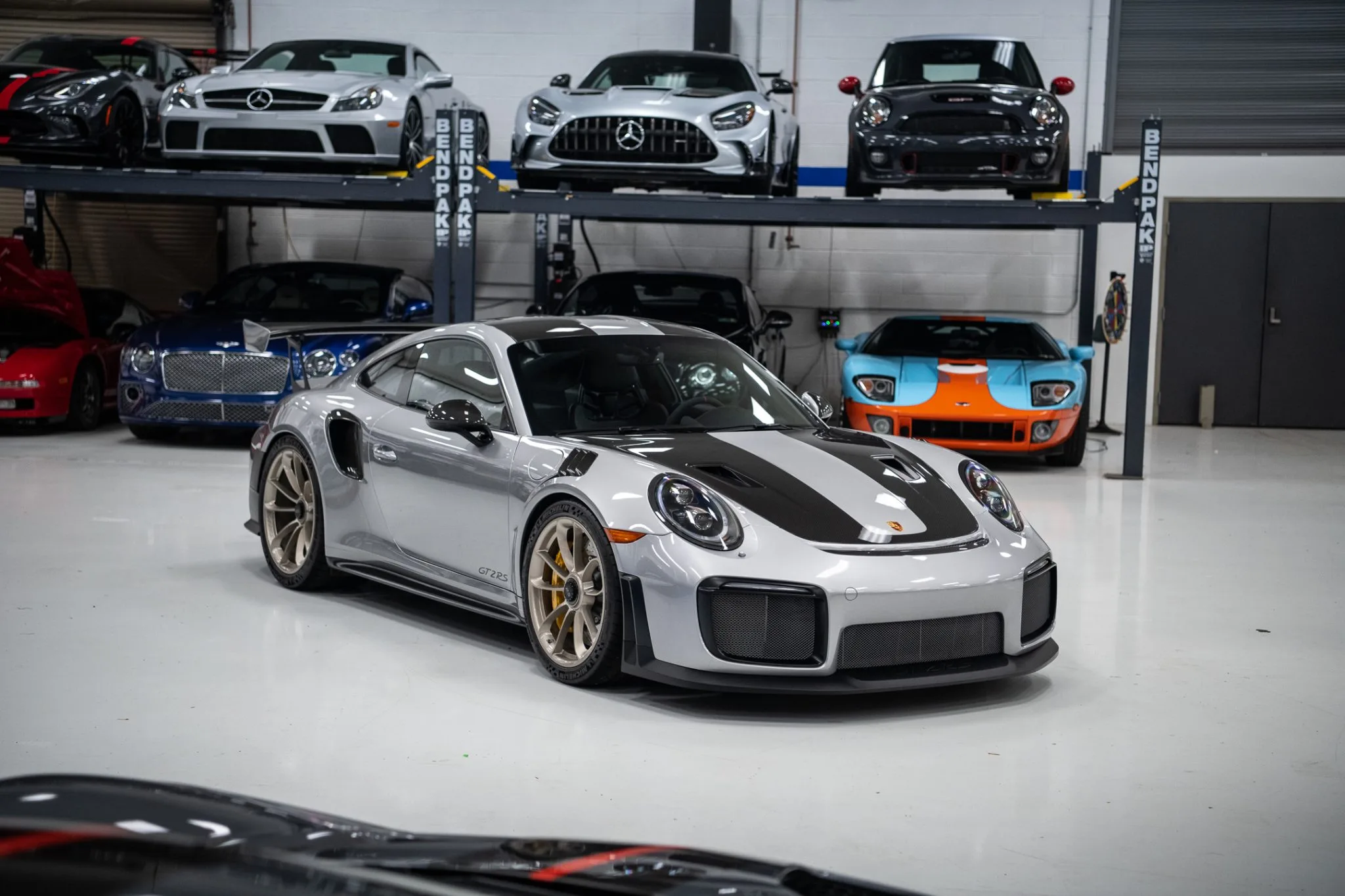 Powering the 991 GT2 RS is a twin-turbocharged 3.8-liter flat-six engine, delivering an astonishing 700 horsepower and 553 lb-ft of torque. This power is sent to the rear wheels through a seven-speed PDK twin-clutch transmission and a 3.96 differential with electronically controlled limited-slip. Porsche's exceptional VarioCam system plays a crucial role in achieving these remarkable performance figures by optimizing timing in response to changes in engine speed.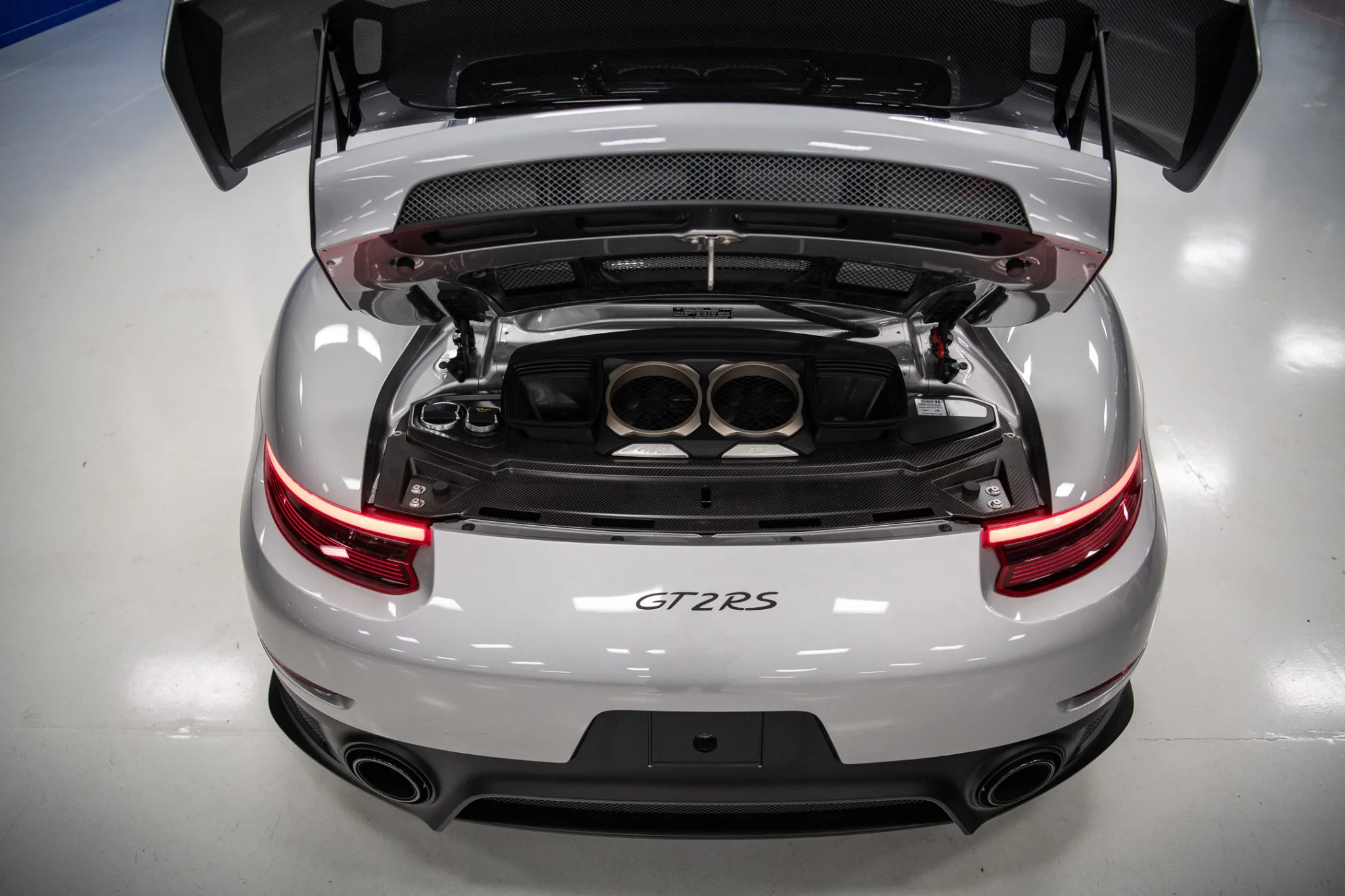 Despite its tremendous power, the 911 GT2 RS remains remarkably lightweight. Extensive use of carbon fiber, including the roof panel, anti-roll bars, and front lid (part of the optional $18,000 Weissach Package), contributes to a weight of just 3,241 pounds.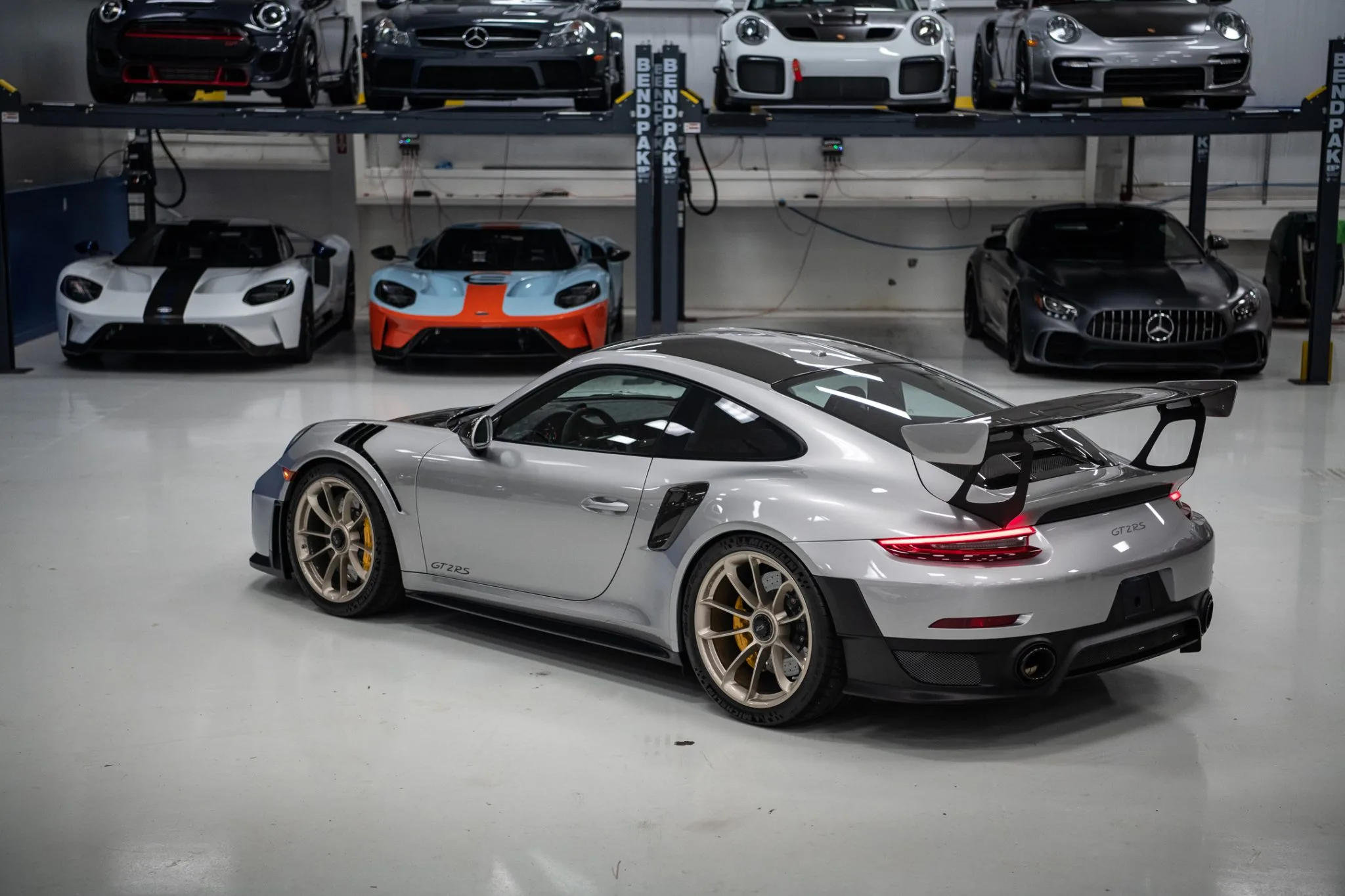 This particular GT2 RS, finished in GT Silver Metallic with black leather and Alcantara upholstery, is equipped with the highly sought-after $18,000 Weissach Package, which incorporates numerous carbon-fiber elements and lightweight components. Additionally, the car features the stylish light design package and a practical front-axle lift system.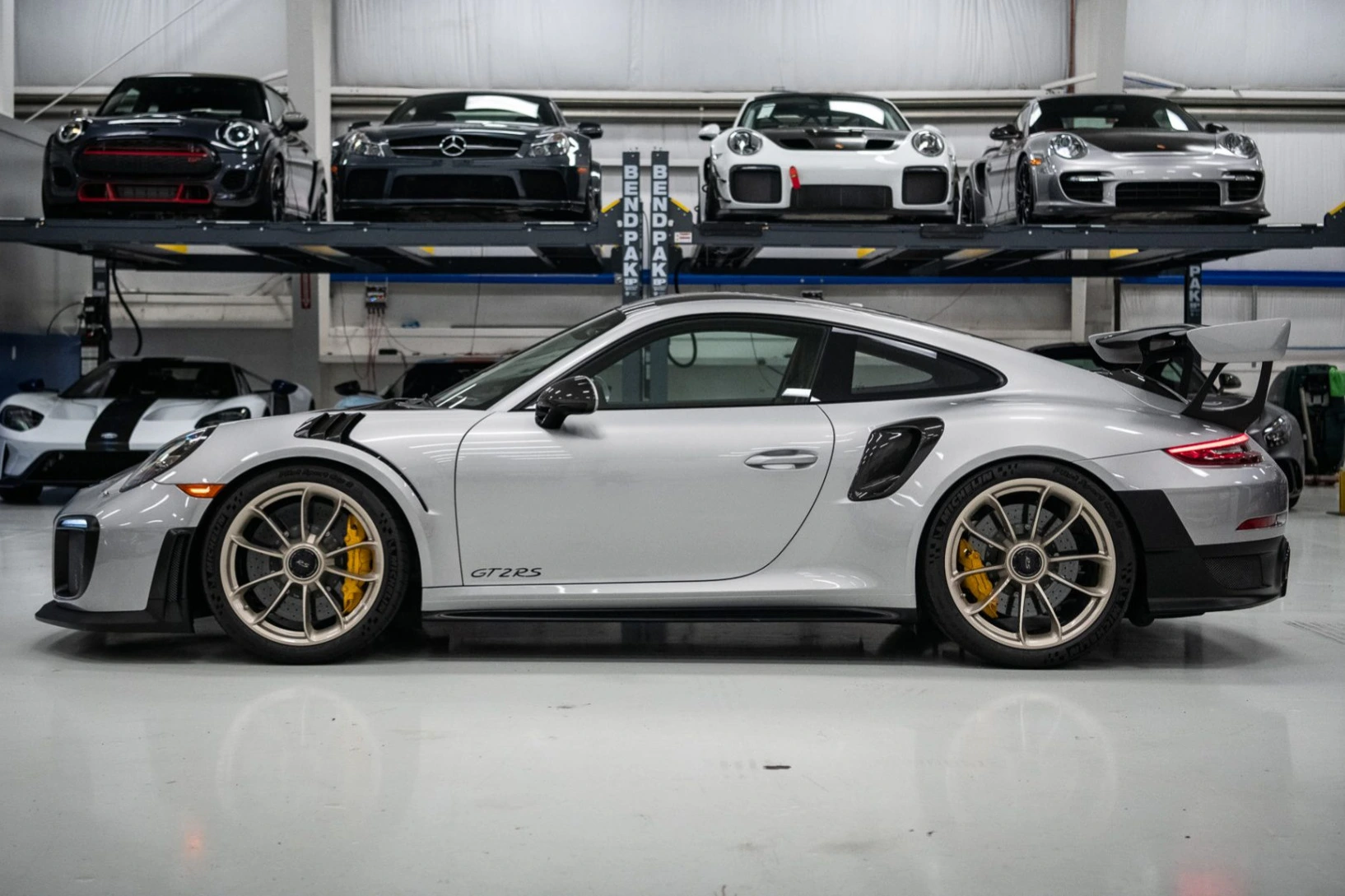 The cabin showcases carbon-fiber seats upholstered in black leather and Alcantara, adorned with Weissach RS embroidery on the headrests. Red stitching extends to the door panels and dashboard, while an Alcantara-wrapped steering wheel boasts a red centering stripe and additional carbon-fiber trim.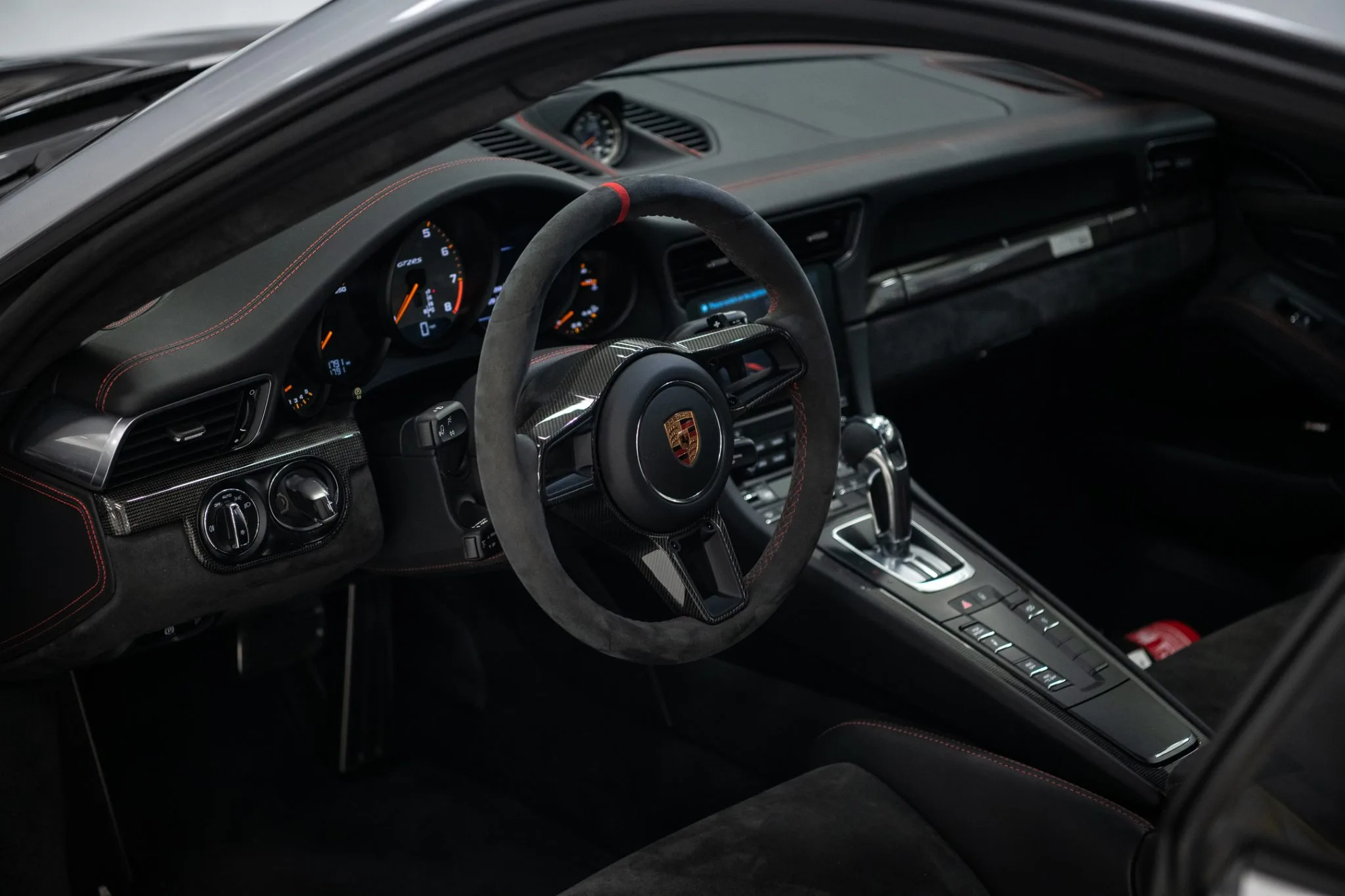 Regarded as the flagship of Porsche's extreme high-performance road cars, the 991-generation GT2 RS was initially intended for a production run of 1,000 units spanning 2018 and 2019. However, due to strong demand, it is believed that production numbers exceeded this figure slightly. Each example of the GT2 RS is highly coveted for its exceptional performance and rarity.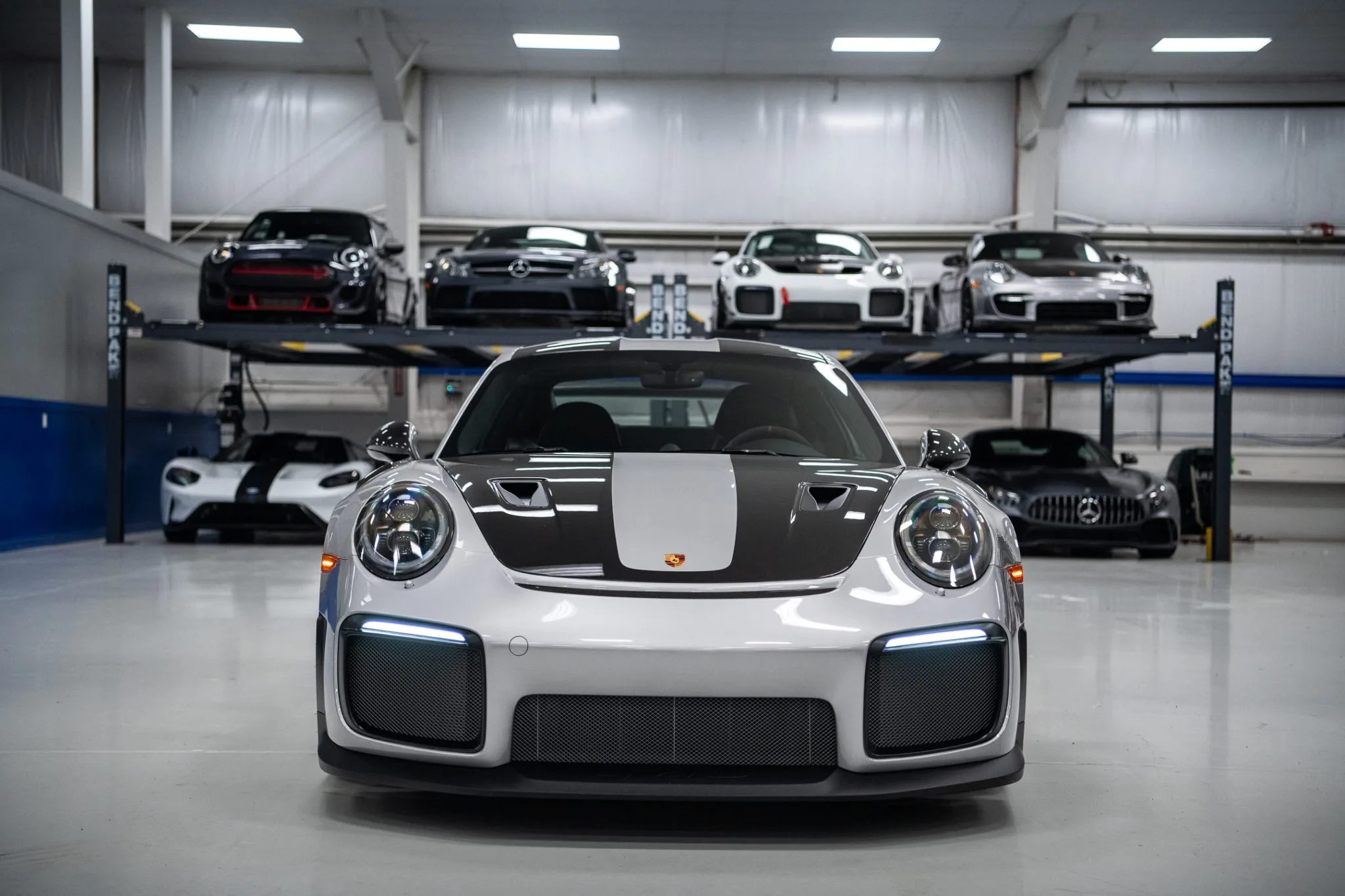 With only 1,800 miles on the odometer at the time of cataloging, this GT2 RS is poised to maintain its position as a top contender in the sports car realm for years to come, making it a splendid addition to any collection.
Source: Bring A Trailer