PCarMarket is now offering a striking and low mileage example of a 2016 Porsche 911 R. The car is also one of the few examples that came out of the factory finished in Racing Yellow.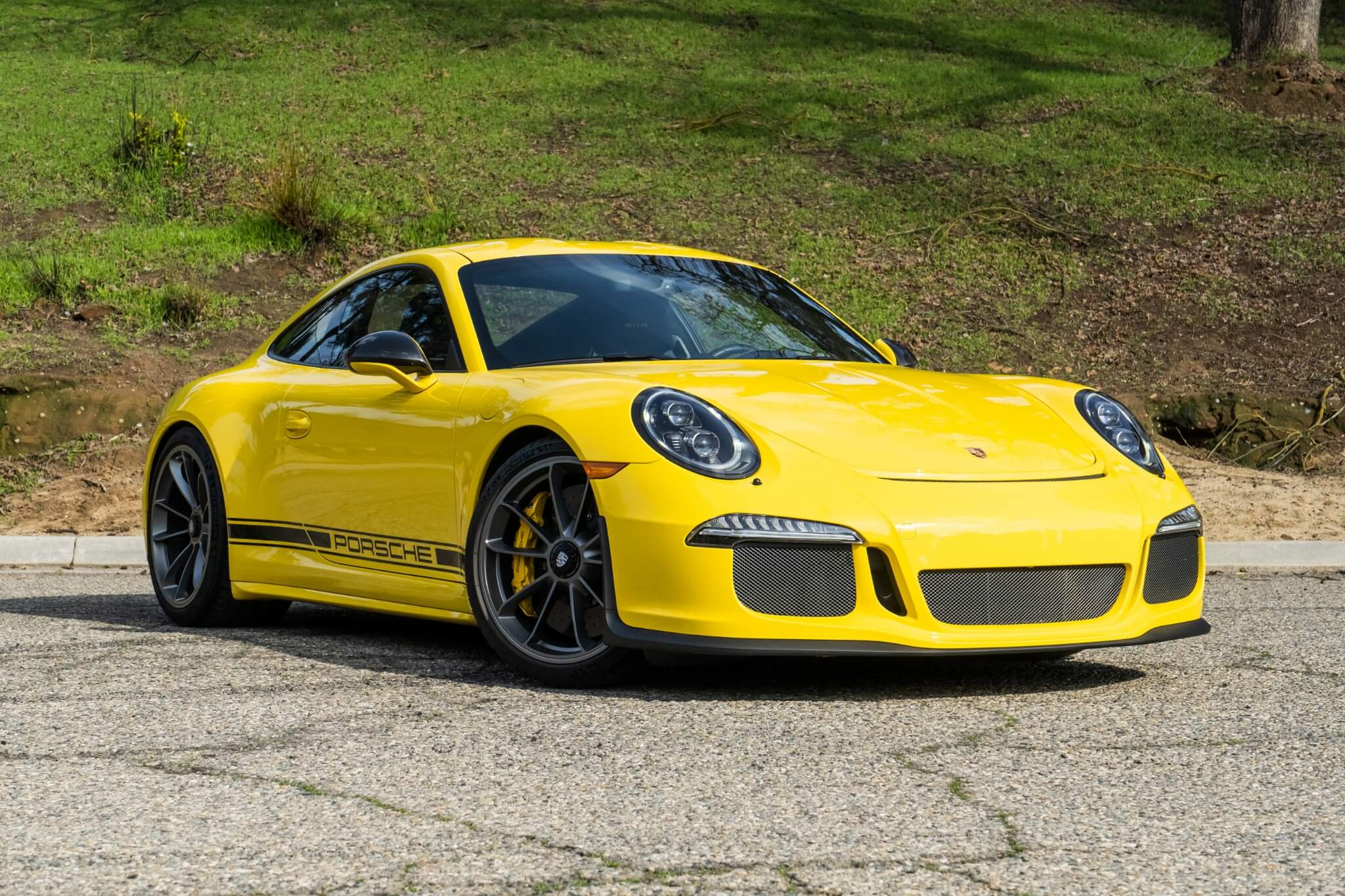 Porsche designed this car for just the thrill of driving. It's completely different from the GT3 RS with its big spoiler, an overly stiffened suspension and an estranged paddled gearbox that made that car a peculiar choice to many Porsche fans. The new 911 R is just a plain car that will absolutely give you a very good time driving. Its body is reminiscent of the Carrera and the engine is pretty much the same from the one found inside the GT3 RS.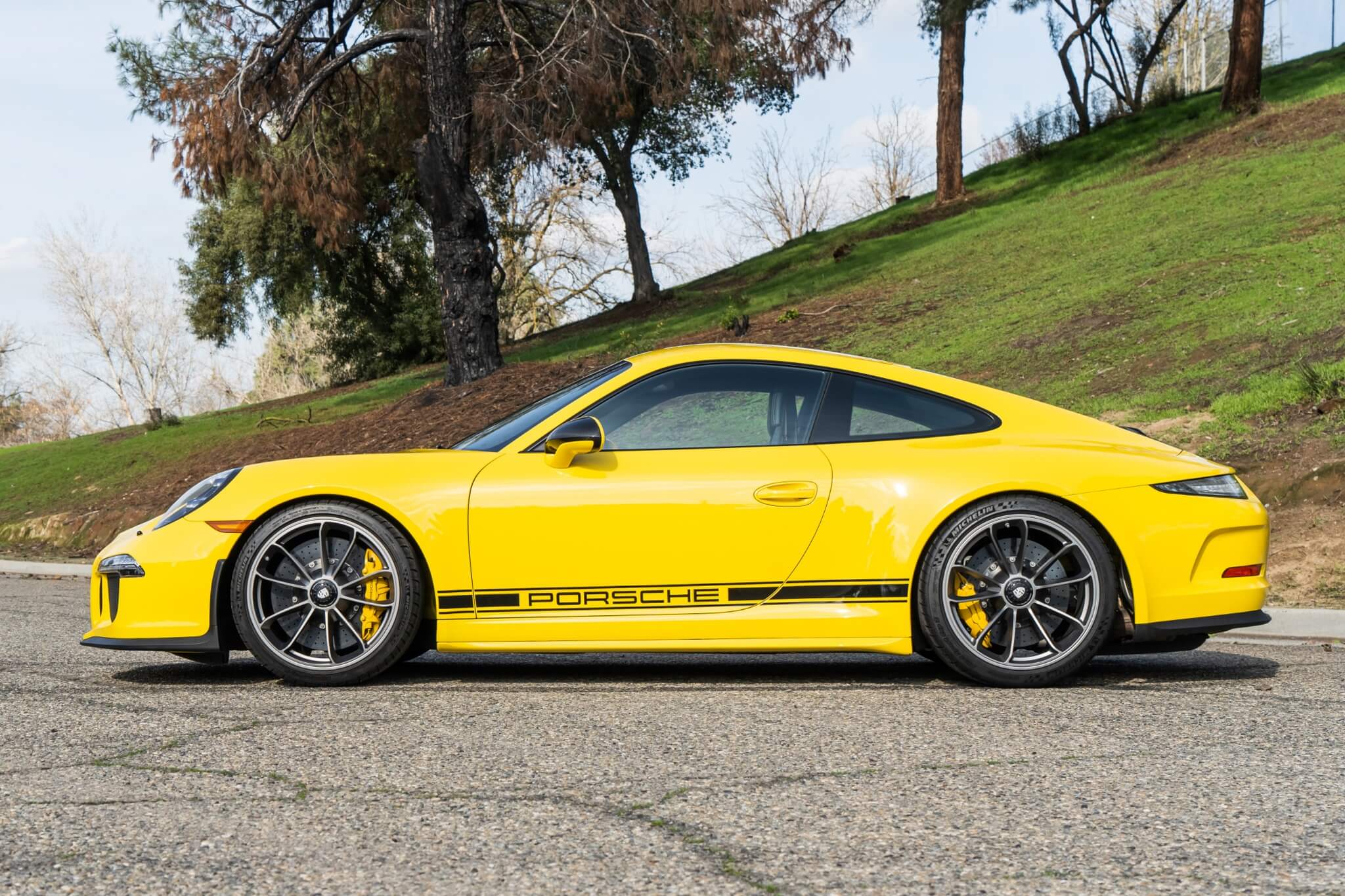 The 2016 911 R is a 991 GT3 minus the rear wing plus engine from the 991 GT3 R (an engine developed from the GT3 RS 4.0 – with internal modifications) plus 997 GT manual gearbox. It is a car for the people who started to love Porsches during the Ferry Porsche era (he passed away in 1998). The car is for people who have above average driving skills. The car is for people who set more value to the inner beauty than to the outer beauty. Thanks to the aerodynamic body, the 991 R is 8 mph/13 km/h faster in top speed than the not so aerodynamic 991 GT3 RS.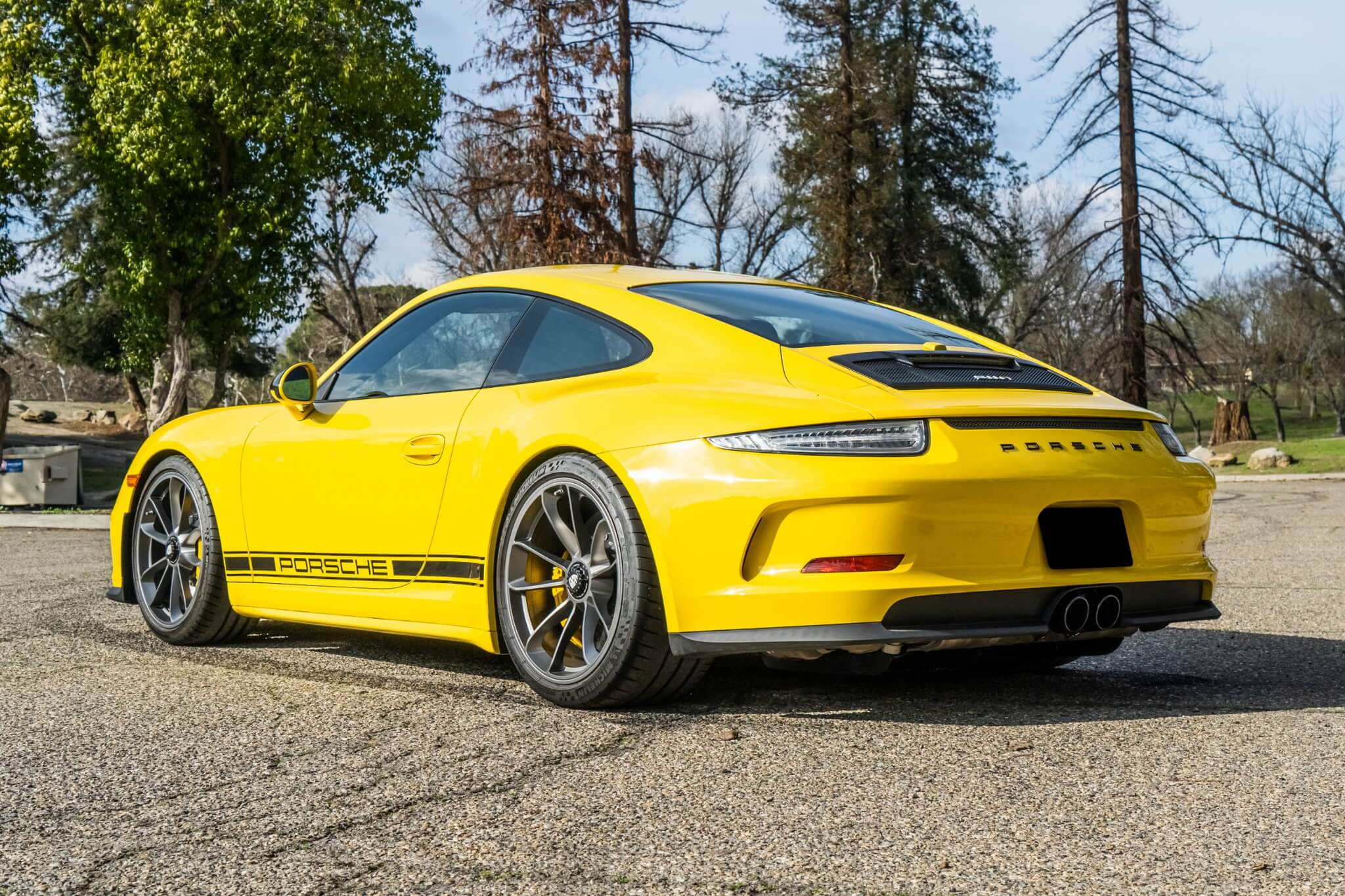 As mentioned earlier, this Porsche 911 R is finished in Racing Yellow and its looks is further elevated by optional painted side skirts, clear taillights, carbon fiber SportDesign mirrors, LED headlights in Black, 20" center-lock wheels painted in Platinum Satin, and exclusive 911R livery.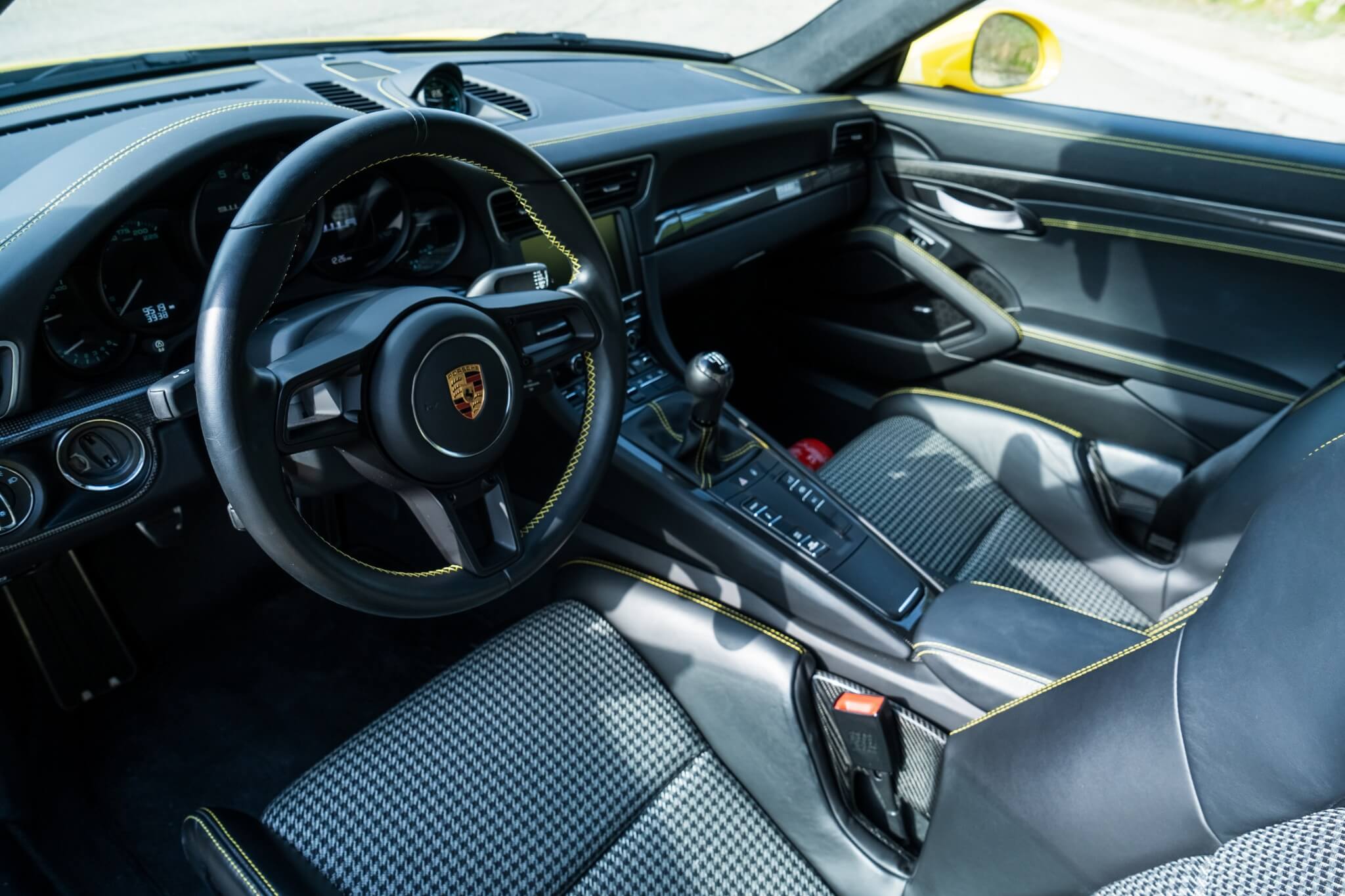 Inside, you'll find a black leather interior with 911R stitching and leather trim. Additional interior equipment include illuminated carbon fiber door sills, Porsche Communication Management (PCM), BOSE Surround Sound System, Sport Chrono Package, Light Design Package, air conditioning, front axle lift system, and extended-range fuel tank.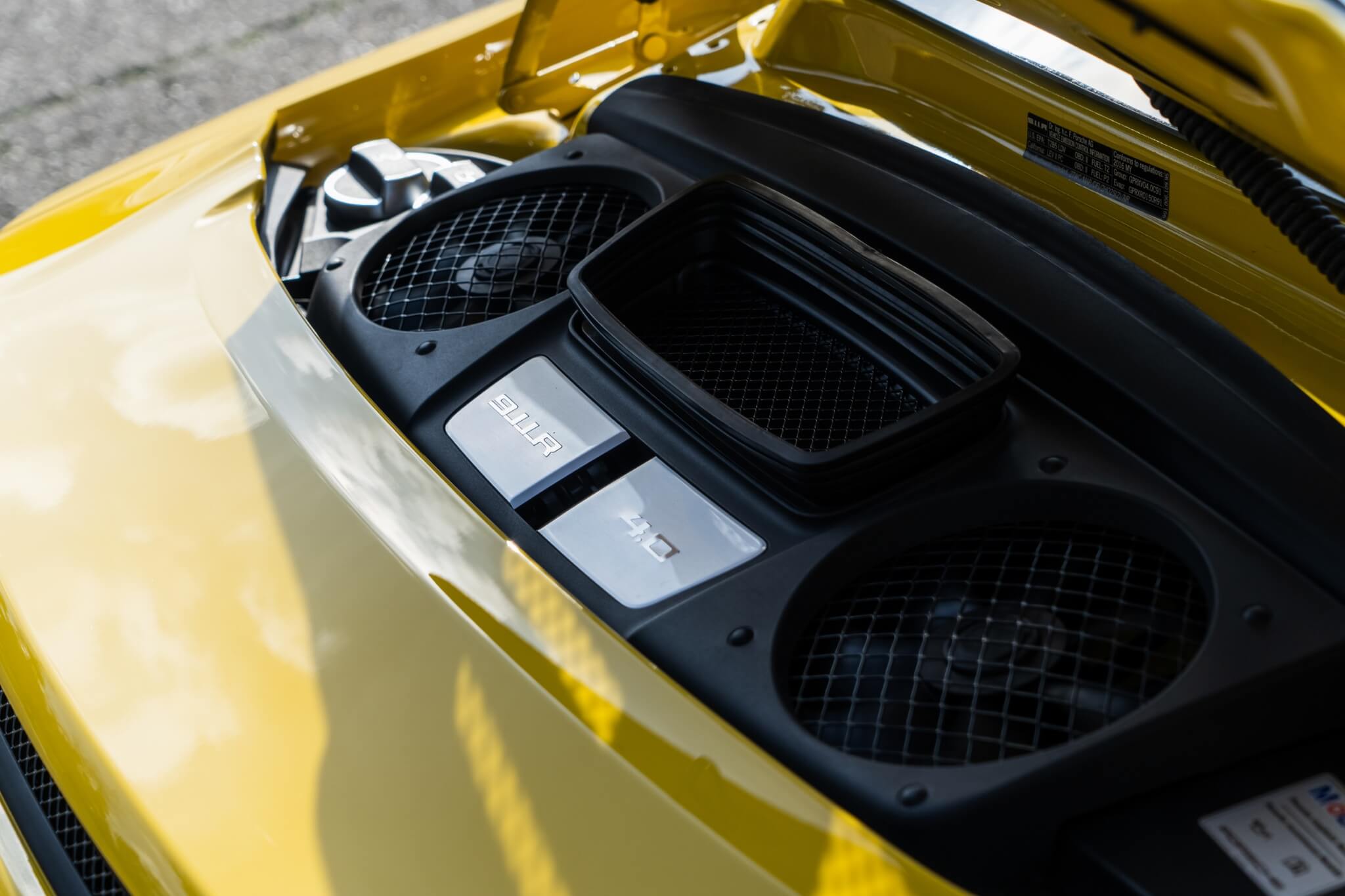 The Porsche 911 R is equipped with a naturally aspirated 4.0-liter flat-six engine producing up to 500 horsepower. All that power is delivered to the rear wheels via a 6-speed manual gearbox and a limited-slip differential.
Representing the pinnacle of the 991-generation, the 2016 Porsche 911 R is a highly sought-after variant because of its limited production number. Only 991 units were made and examples like this one currently listed on PCarMarket is likely going to attract interests from all enthusiasts out there!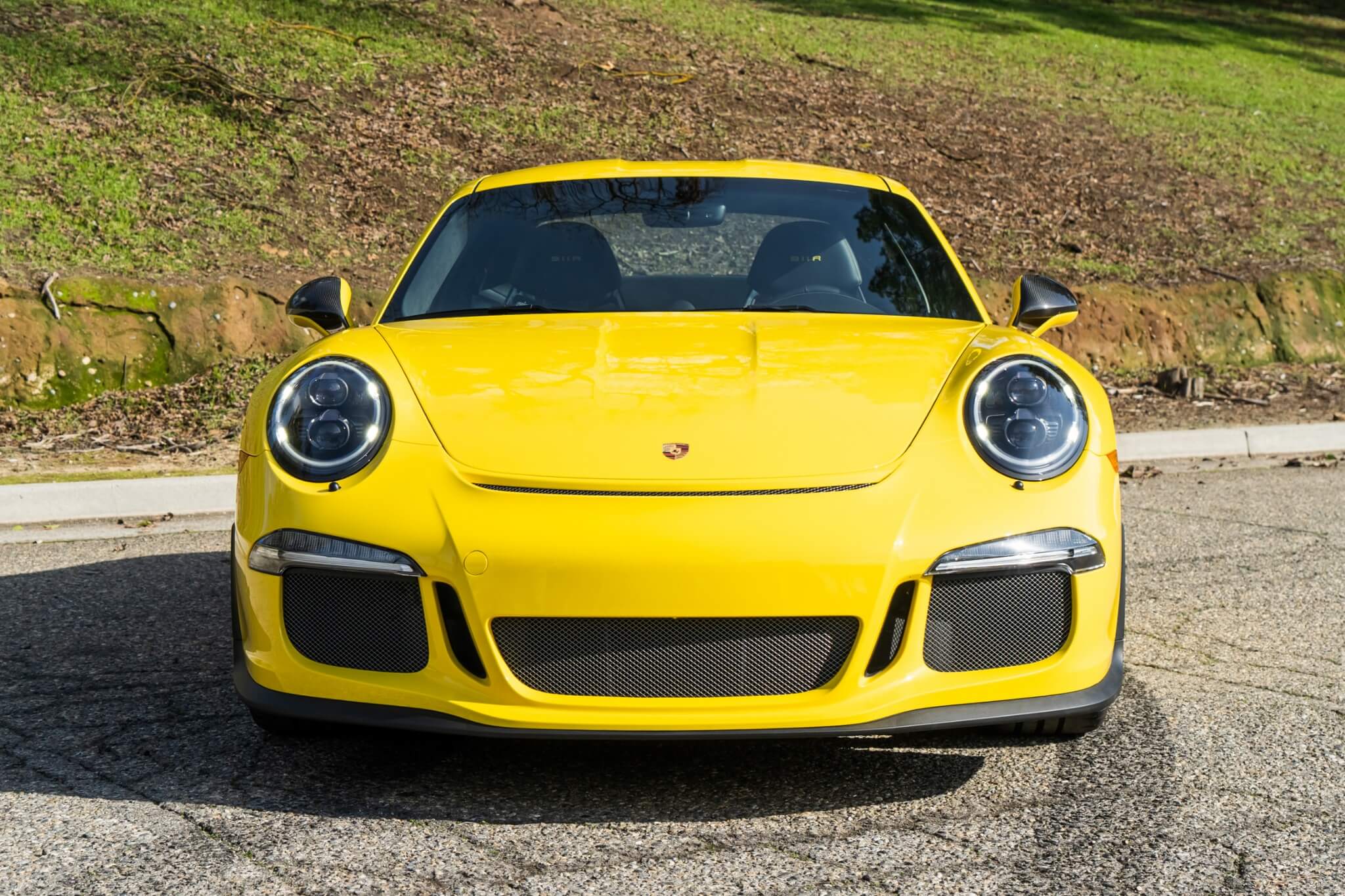 Note: All photos are courtesy of PCarMarket