In 2002, the entire generation of the 996 was facelifted. The Carrera 4S  was introduced and got the new engine and the wider Turbo bodywork. The Carrera 4S was the perfect all around 911 when it was introduced, providing more performance than the base car without the exorbitant pricing of a Turbo or GT2. The Carrera 4S paired the aggressive bodywork and suspension of the Turbo with the base Carrera 4 drivetrain, though it didn't get the Turbo's huge rear wing. It's easily identified by "Carrera 4S" badging and a large reflective strip on the rear end, spanning the gap between the taillights.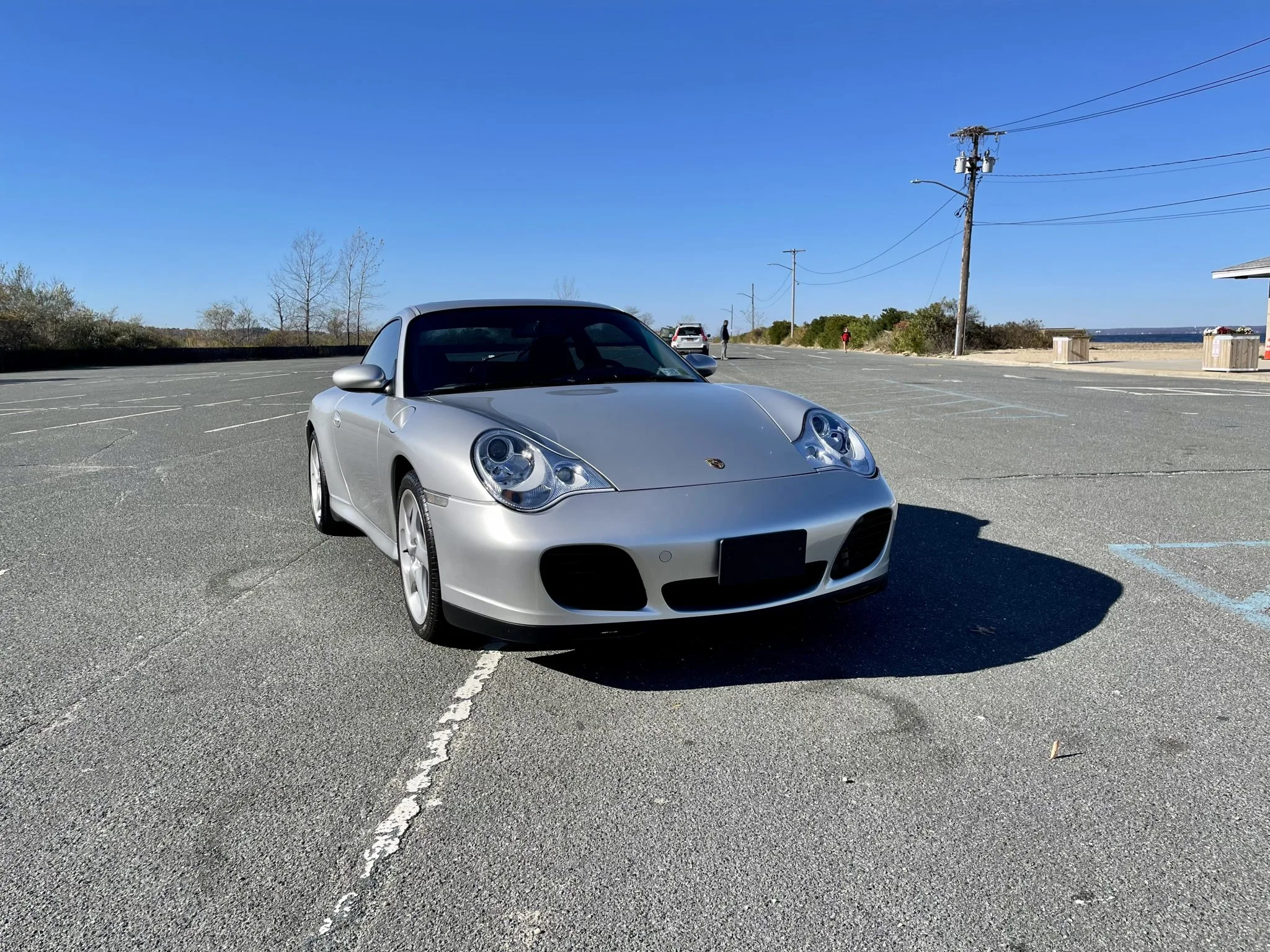 From the outside, the Carrera 4S  featured the same front bumper as the Turbo. The rear wide fenders looked almost the same, except the side air-intakes, which were not needed. The sloped back of the car was fitted with the same self-adjusting spoiler, that could deploy or retract depending on the speed. The three-layer canvas-top was powered and it needed 20 seconds to completely retract or cover the car, at speeds up to 50 kph (31 mph). For winter, the car featured an aluminum hard-top.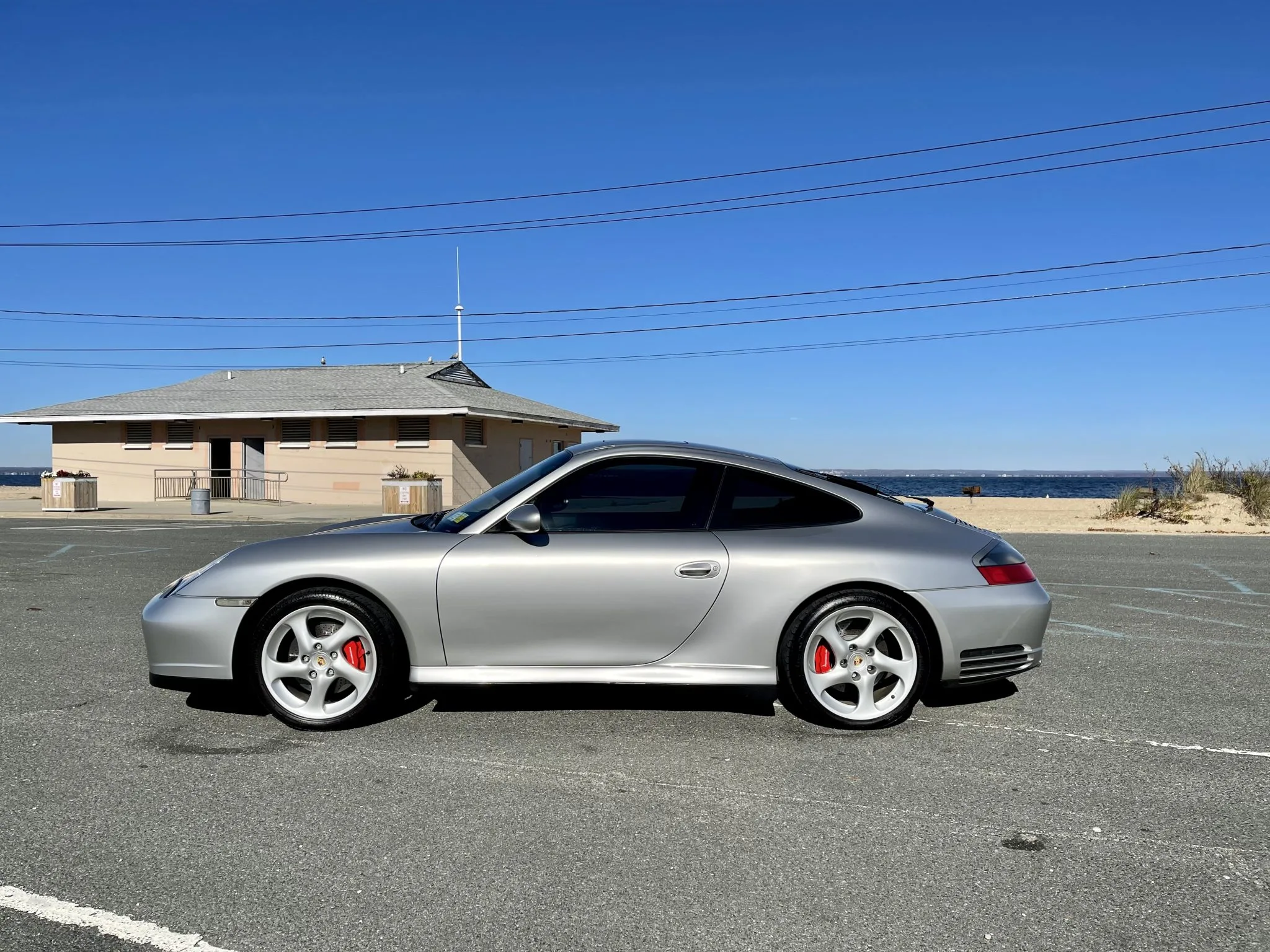 Inside, the car featured full power-adjustable leather seats for the driver and passenger (with driver's side memory). The seat's position was related to the key used to open the car so, if two drivers would use the vehicle, at the opening the door mirrors and the seat was adjusted accordingly. A new infotainment unit (Porsche Communication Management) was installed, with an option for sat-nav.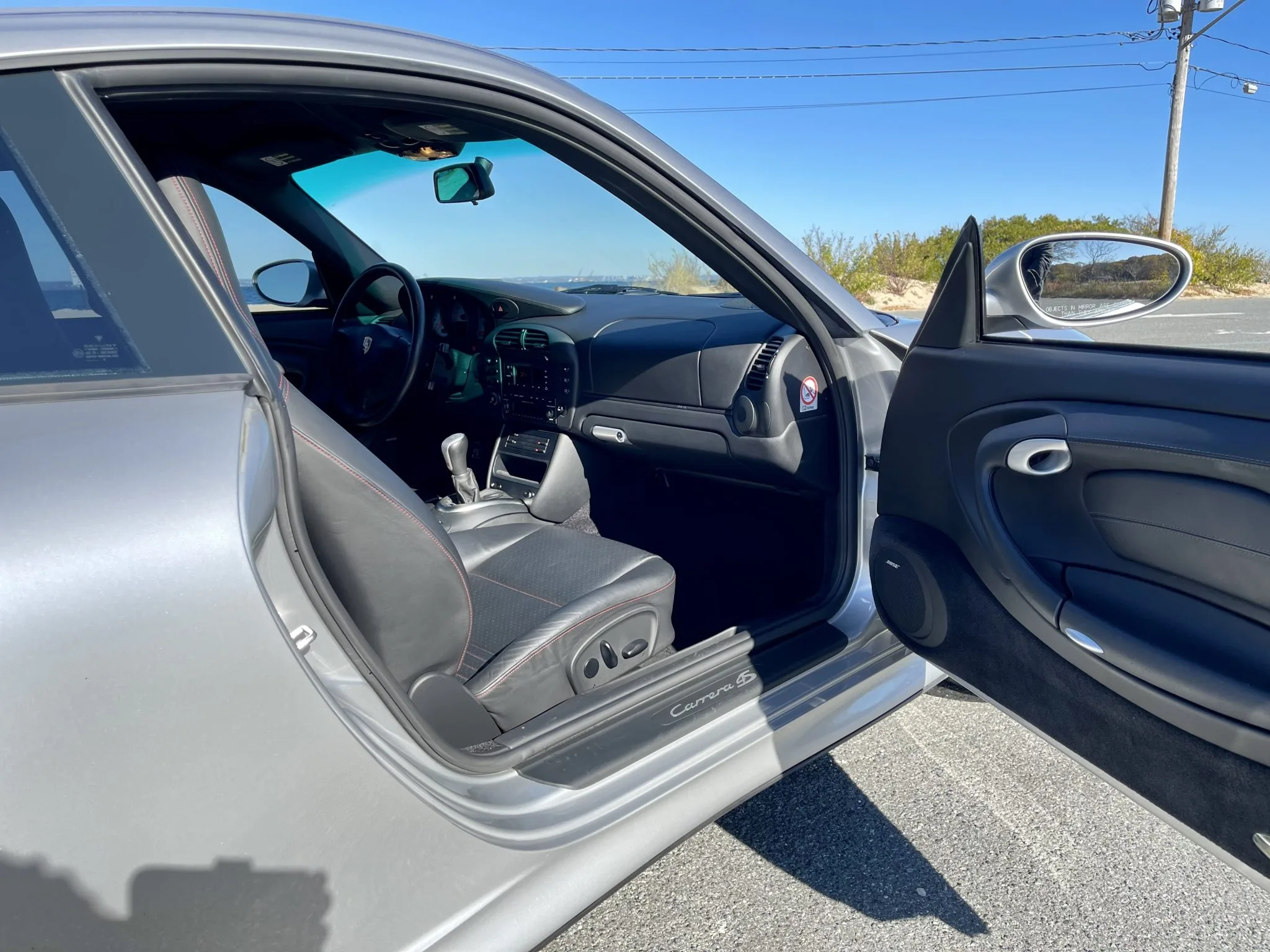 The drivetrain received the new 3.6-liter engine and it gained 20 hp more than the non-facelifted version. It was fitted with a standard 6-speed manual. The 5-speed automatic (Tiptronic) gearbox with manual override to change gears was on the options list.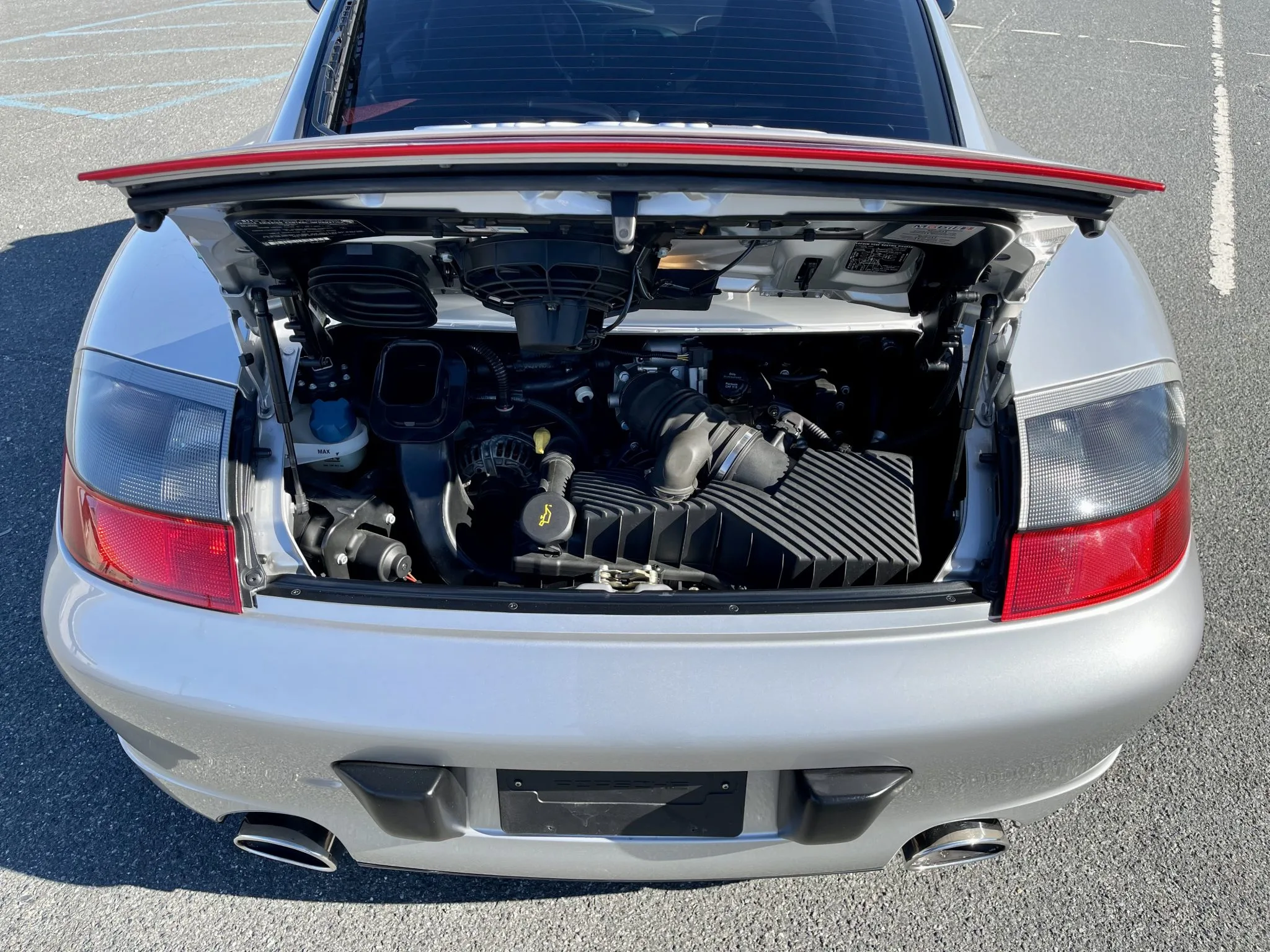 This 2003 Porsche 911 Carrera 4S Coupe featured here is currently available for auction on Bring A Trailer. It is a low mileage example that features only 8k miles since new. The car will be offered together with a clean Carfax report and a clean New York title in the owner's name.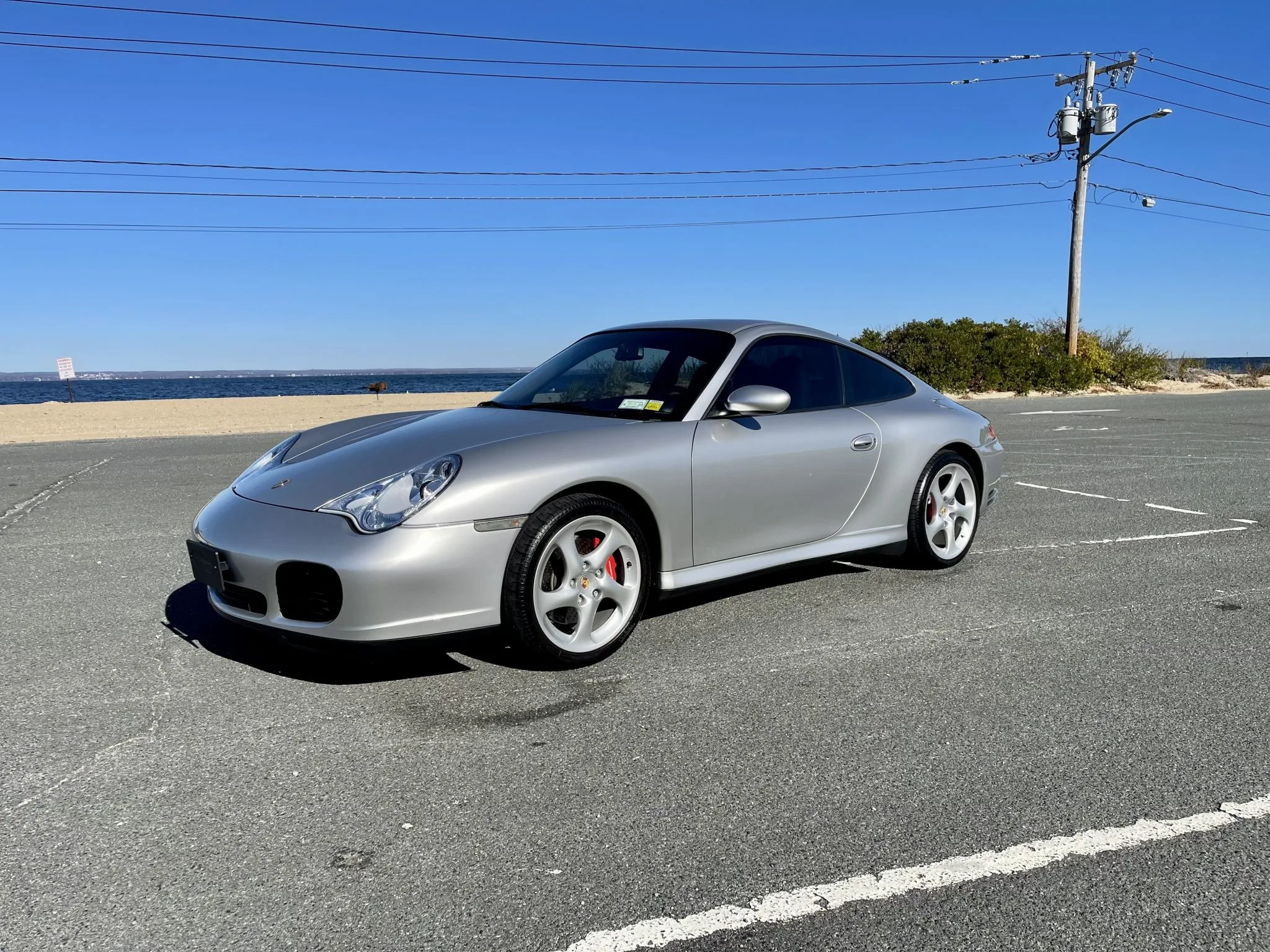 This example is finished in Arctic Silver Metallic and features a black full leather interior. This Carrera 4S came standard with a speed-activated rear spoiler, 18″ 996 Turbo Twist wheels, fog lights, a sunroof, heated power-adjustable seats, driver position memory, a Bose speaker system, a trunk-mounted CD changer, a Becker-Porsche CDR23 stereo, cruise control, and automatic climate control.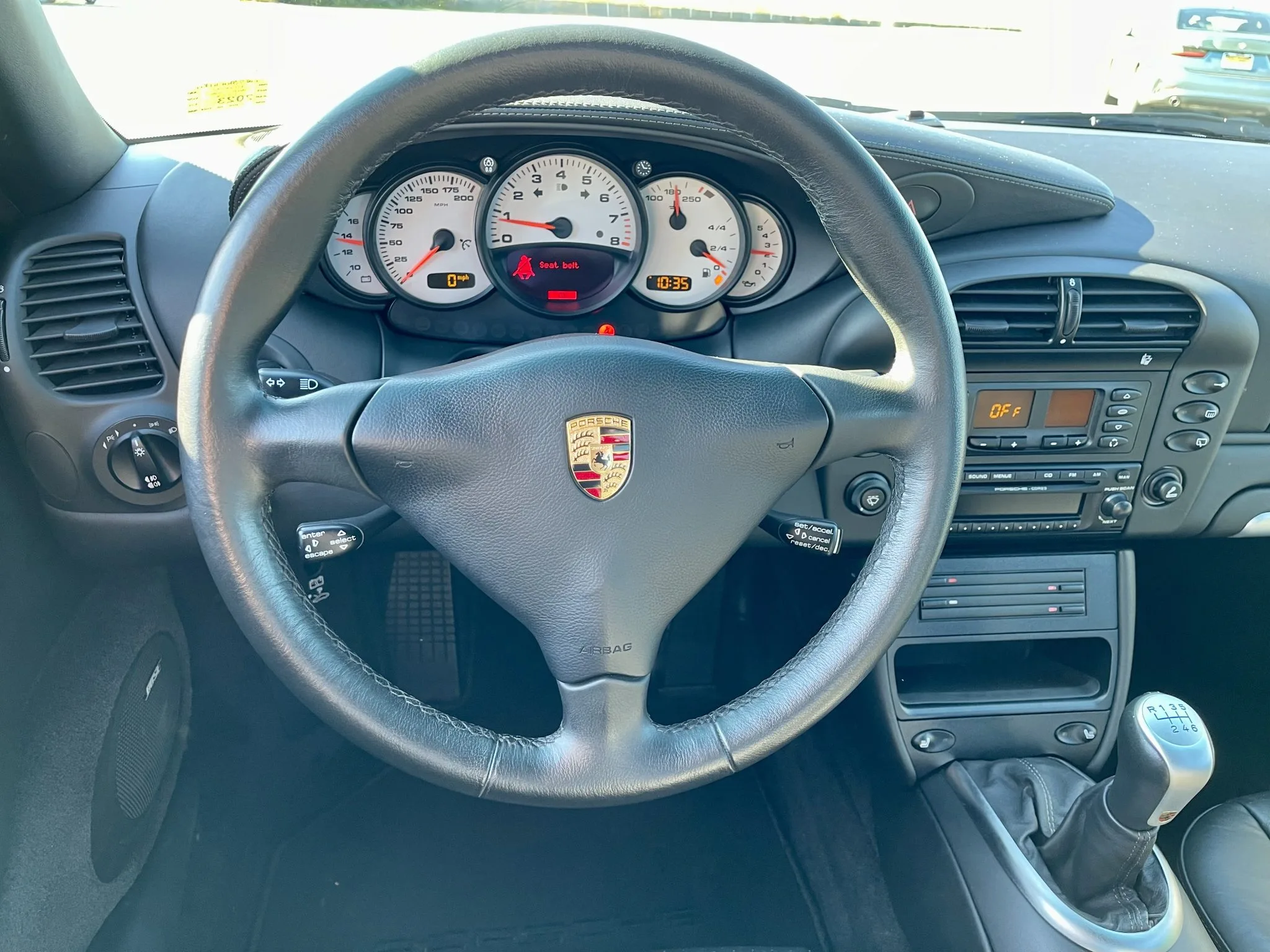 This 2003 Porsche 911 Carrera 4S Coupe is an all-around sports car that boasts all-weather usability courtesy of its reliable all-wheel drive system. Presented in pristine condition inside and out, this low mileage example is ready to be enjoyed by its next owner either as a cruiser or a daily driver.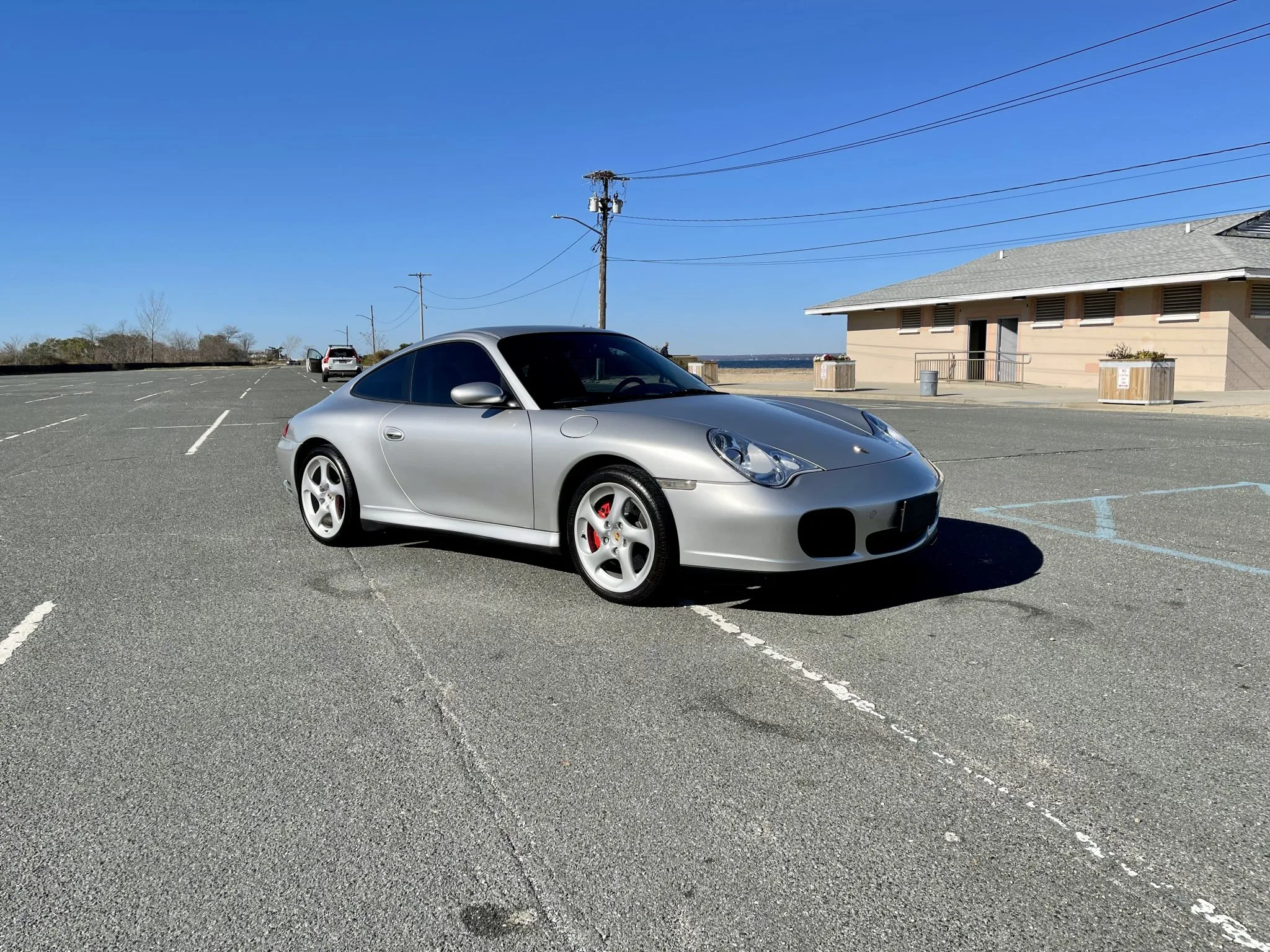 Note: All photos are courtesy of Bring A Trailer