Don't miss your chance to own a beautiful and highly original example of a 1989 Porsche 911 Speedster on Bring A Trailer.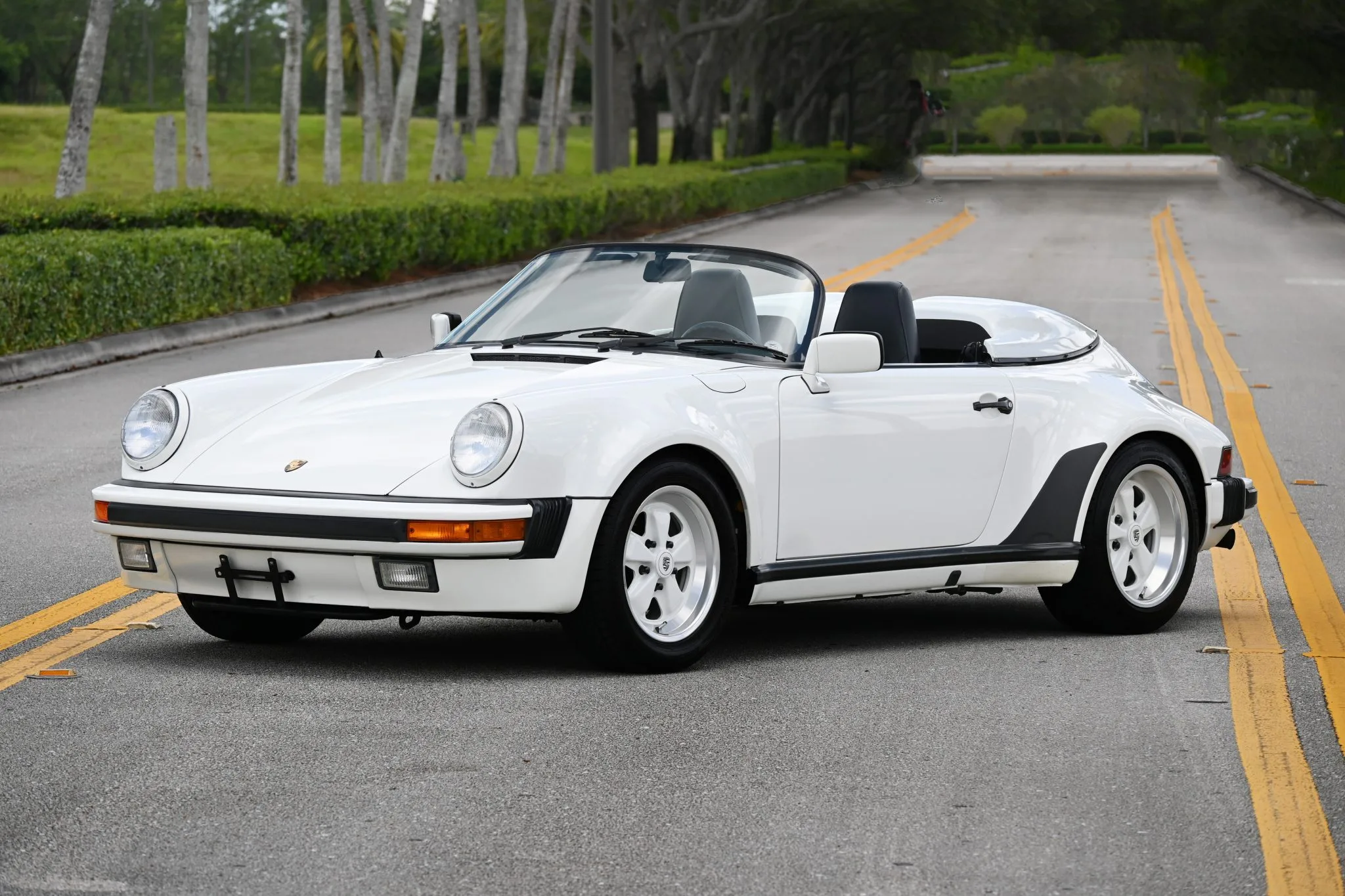 The Porsche 911 Carrera Speedster launched in 1989 as a one-year special. It had a frameless, raked windshield that was also 3.1 inches shorter than a Carrera's. At the rear, the dual hump tonneau cover replaced the back seats, and to the driver's right and left were roll-up windows. The car did coming with "only use if it rains" cloth top.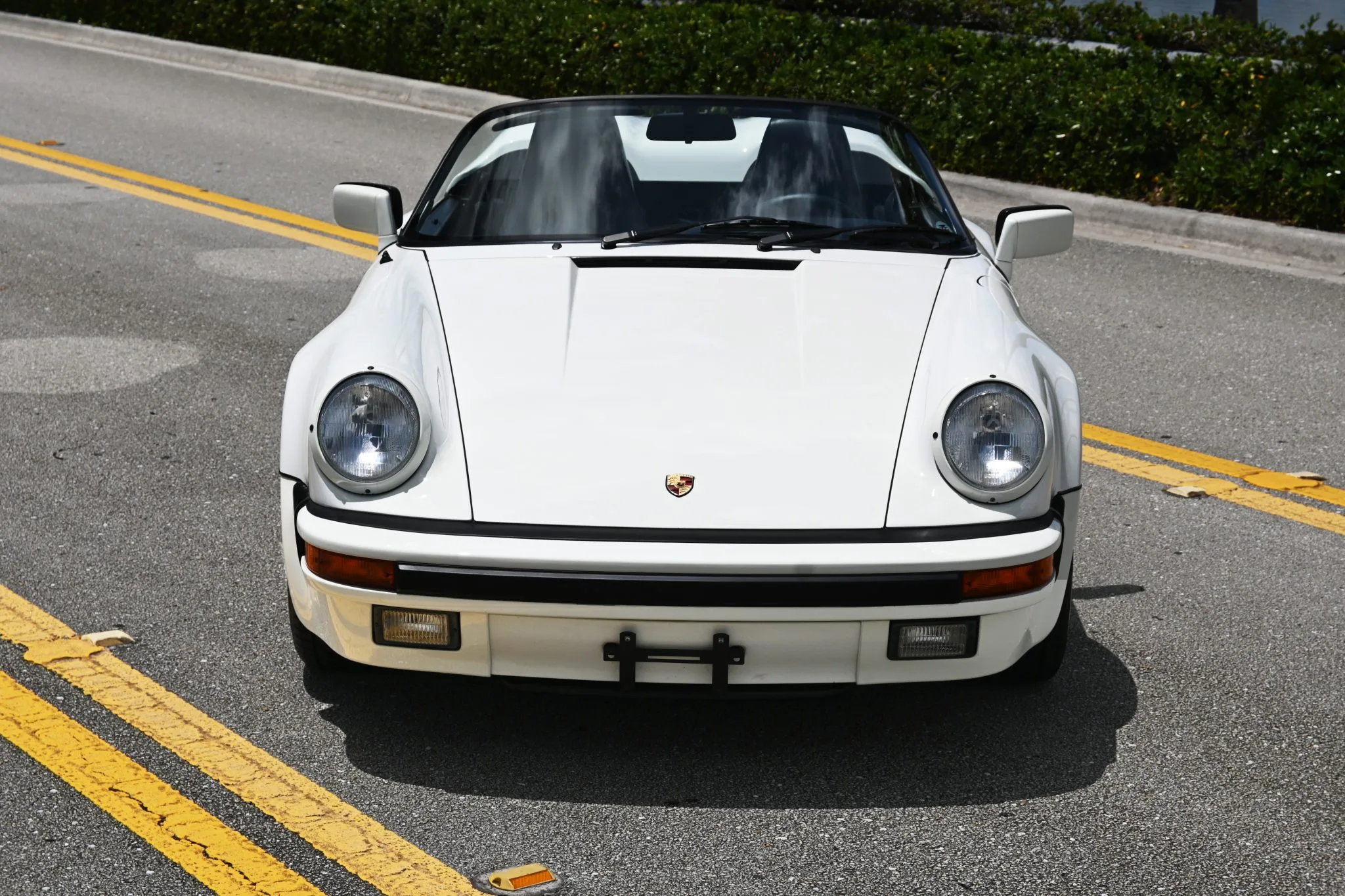 The Speedsters were equipped with the H-program's 3.2-liter air-cooled flat six engine. It gave the Speedster 231 horsepower and 195 lb/ft. of torque. Power was fed through a five-speed Getrag G50 transaxle, and there were power-assisted, ventilated, and cross-drilled disc brakes with alloy calipers at all four corners. Turbo-look Speedsters were fitted with 7J and 9J 16-inch-diameter Fuchs forged alloy wheels and larger tires. Beneath the fiberglass rear tonneau, the rear seats were replaced by a carpeted storage area.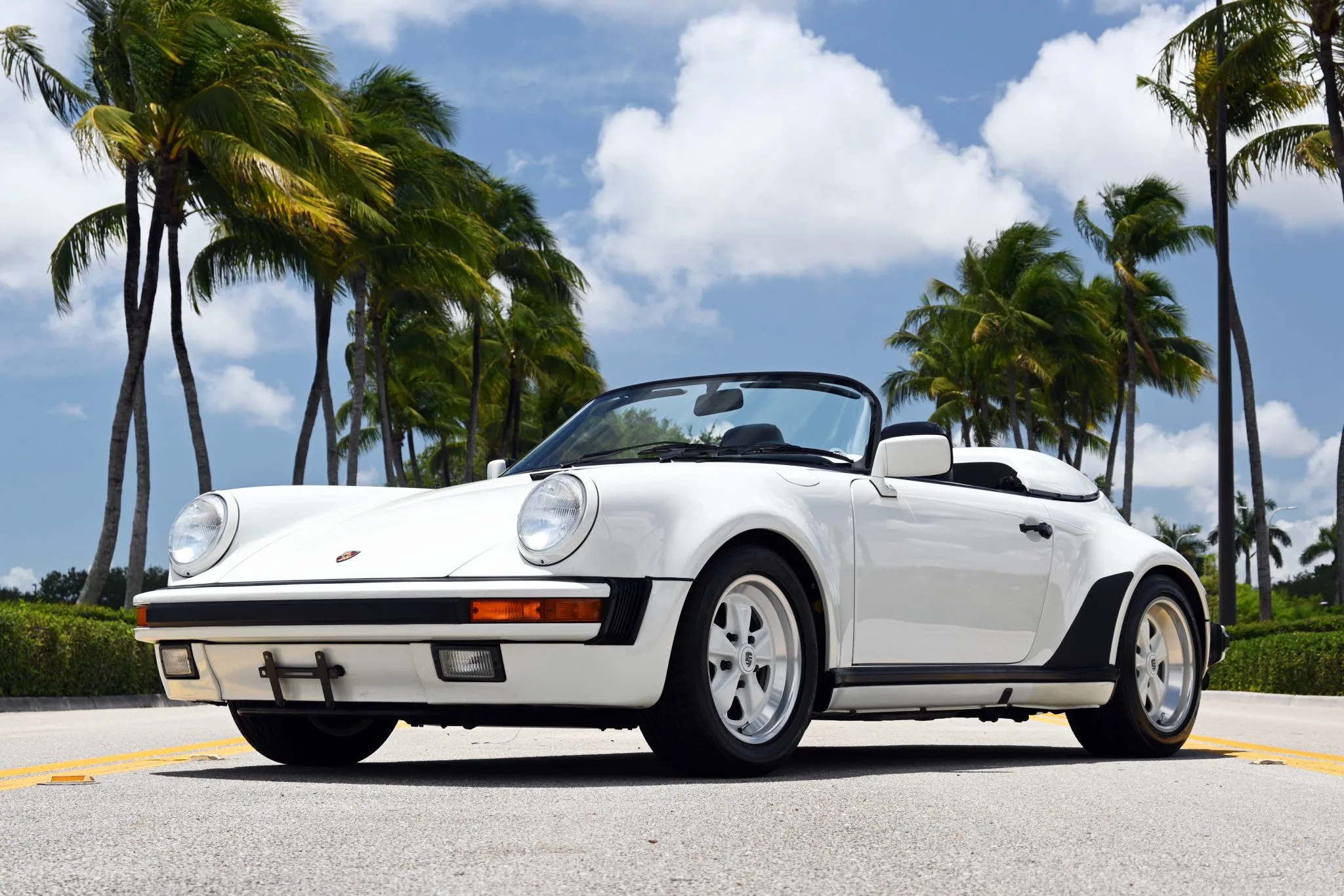 The 911 Speedster saved some weight over the Cabriolet, coming in about 150 pounds lighter thanks to the removal of the roof frame and the non-inclusion of electric windows and other interior fittings.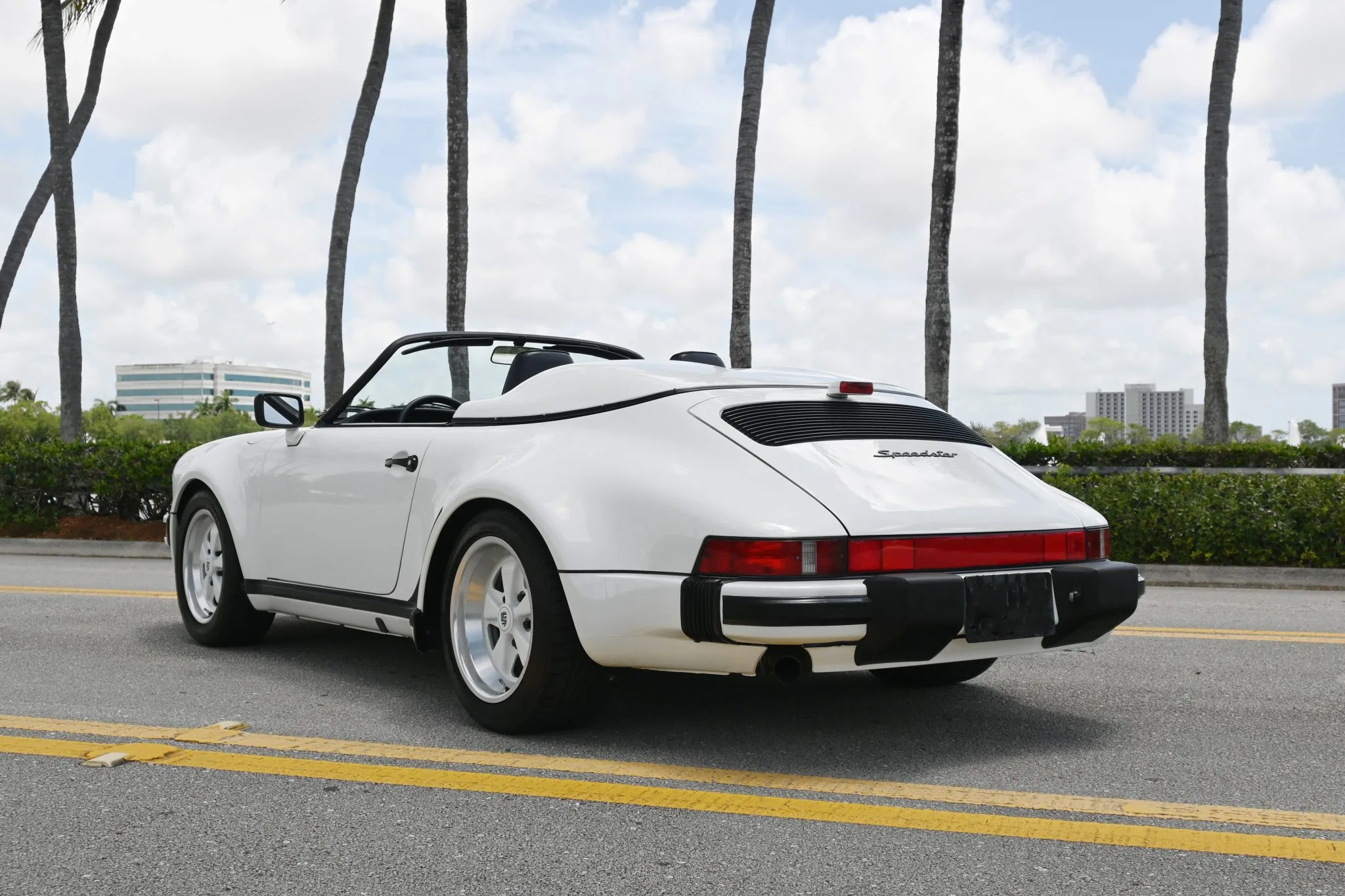 Our example featured on Bring A Trailer one of the 823 US-market examples produced for the model year that was featured on Bring A Trailer. It boasts a 3.2-liter flat-six engine, mated to a G50 five-speed manual transaxle, and is finished in Grand Prix White with Marine Blue partial leather upholstery.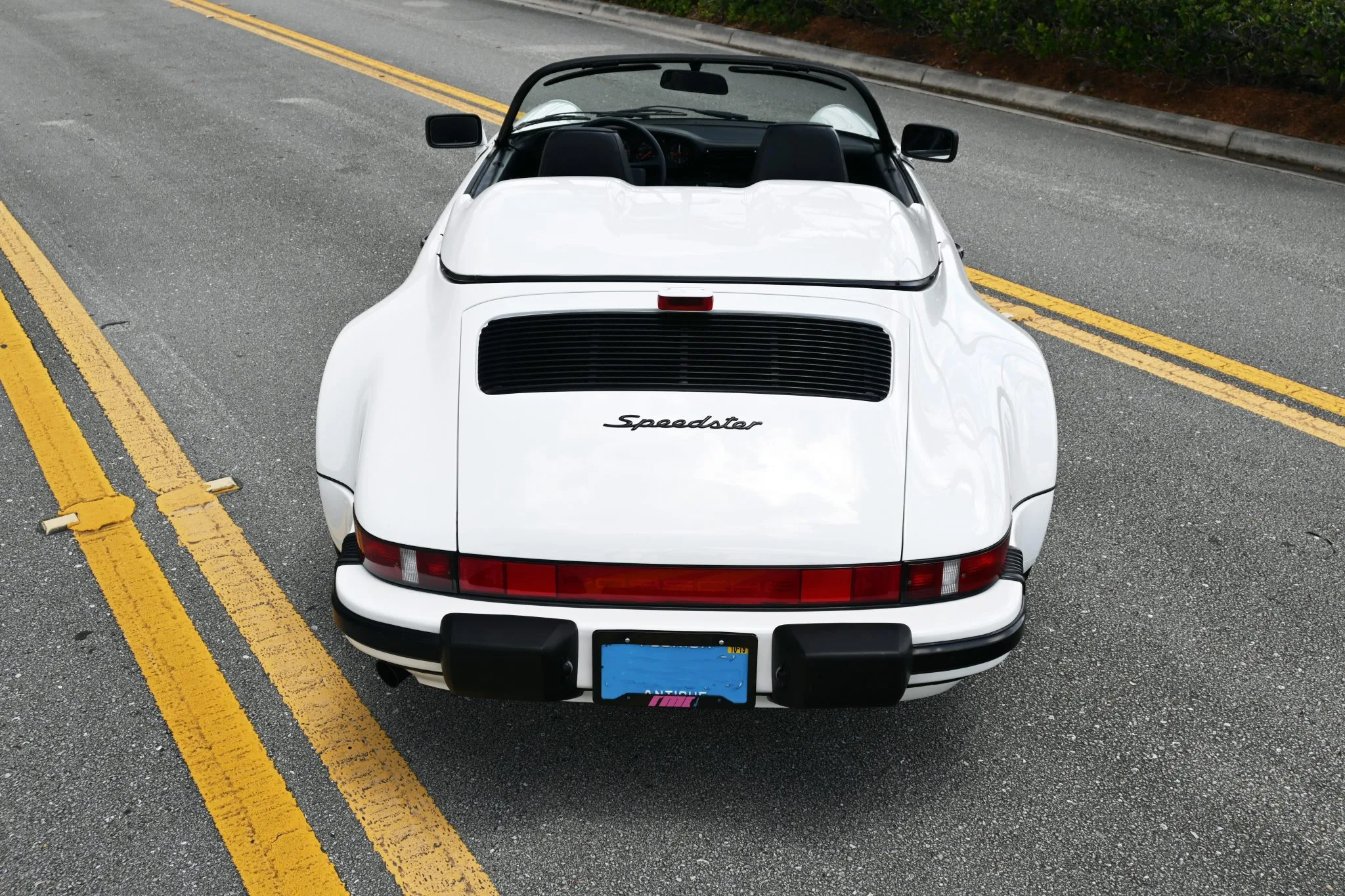 The car is equipped with body-color 16″ Fuchs alloy wheels, a limited-slip differential, a blue soft top, a fiberglass twin-hump convertible-top cover panel, fog lights, air conditioning, cruise control, power-adjustable seats, an alarm system, and a Blaupunkt stereo.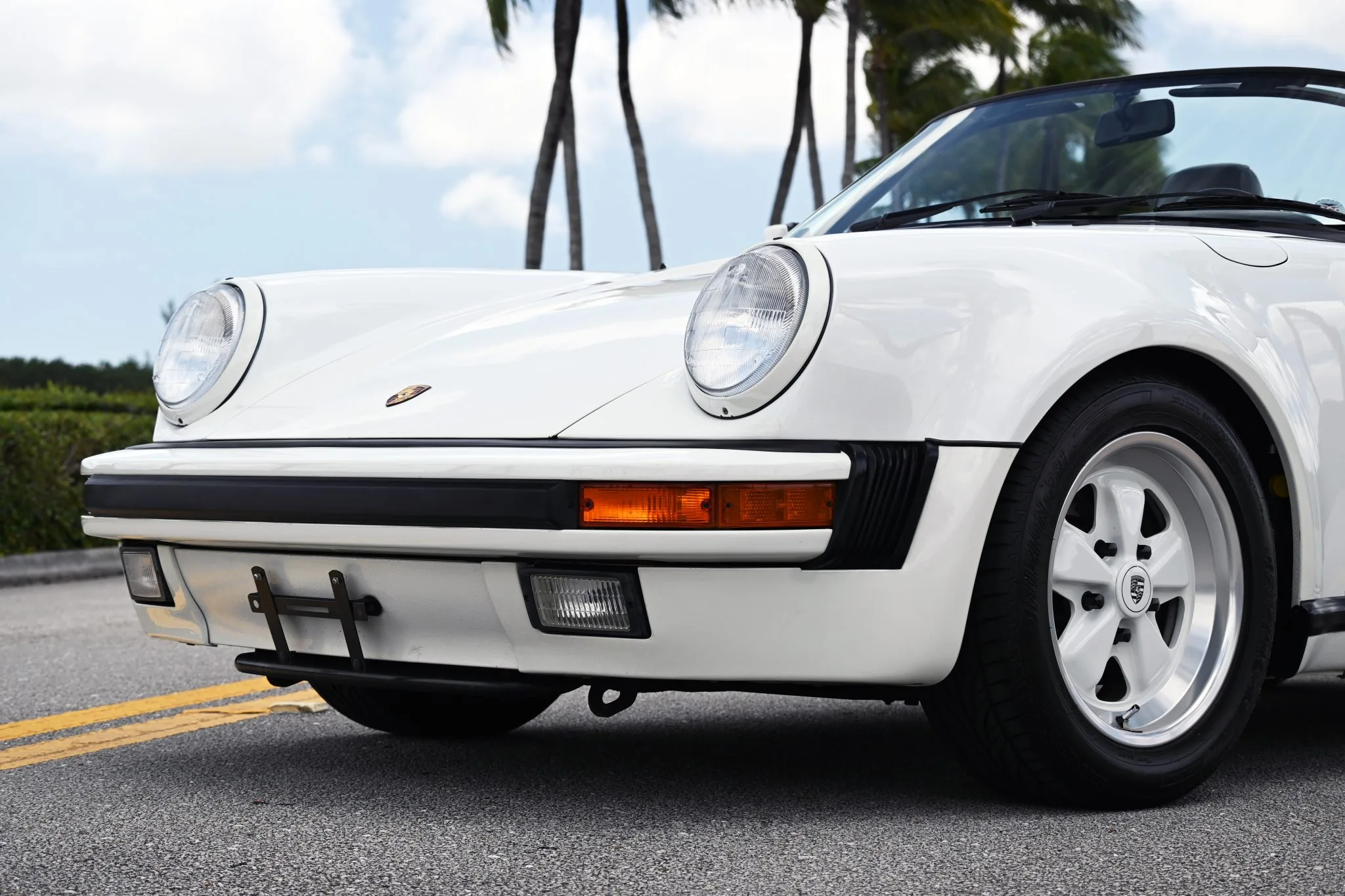 Inside, the four-spoke leather-wrapped steering wheel frames VDO instrumentation, including a central tachometer with a 6,300-rpm redline flanked by a 170-mph speedometer, an analog clock, and gauges for oil temperature, oil pressure, oil level, and fuel level. The odometer displays 11k miles.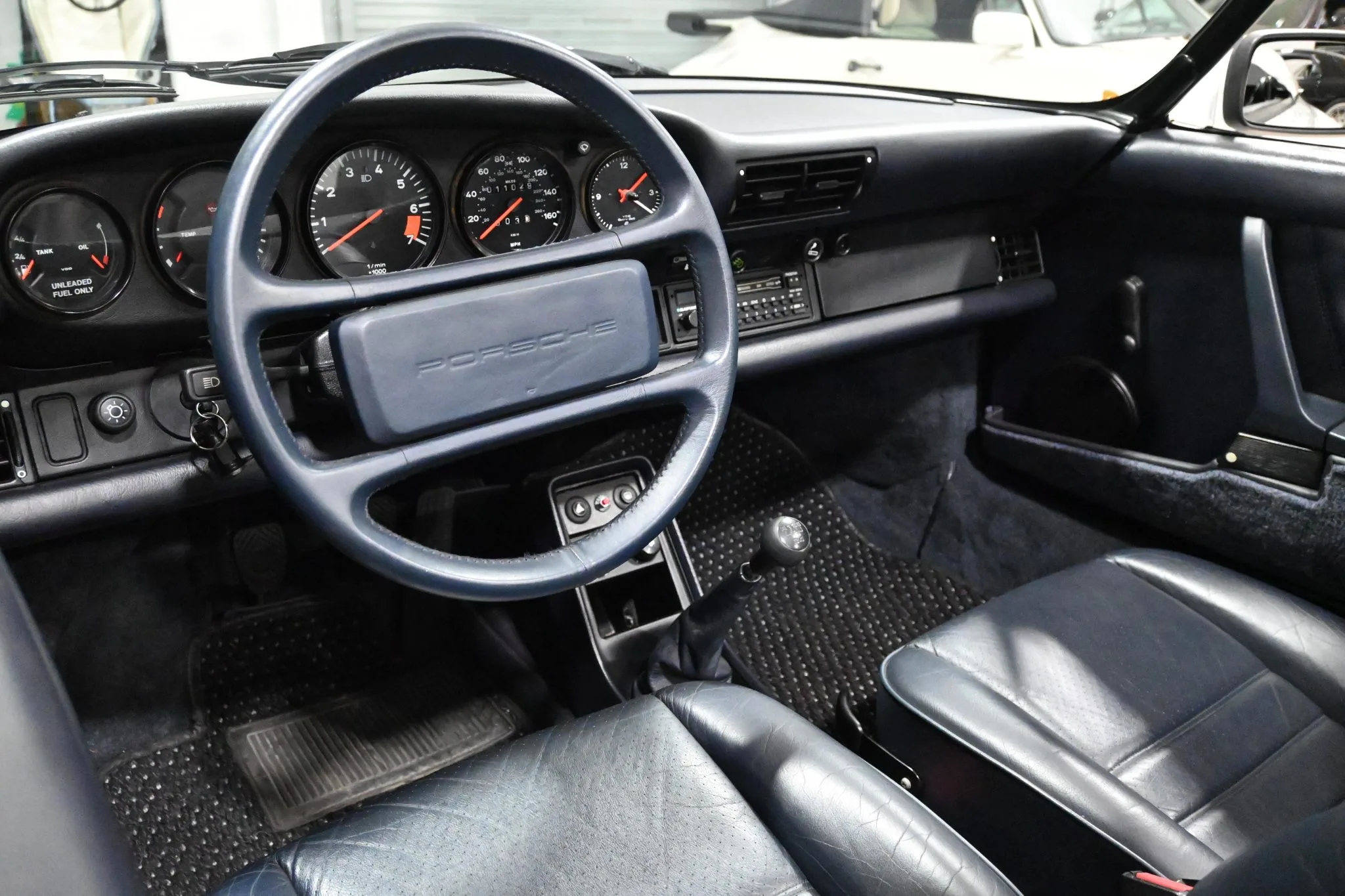 The 3.2-liter flat-six engine features Bosch fuel injection and delivers a factory-rated 215 horsepower and 195 lb-ft of torque. The power is transmitted to the rear wheels via the G50 five-speed manual transaxle and a limited-slip differential.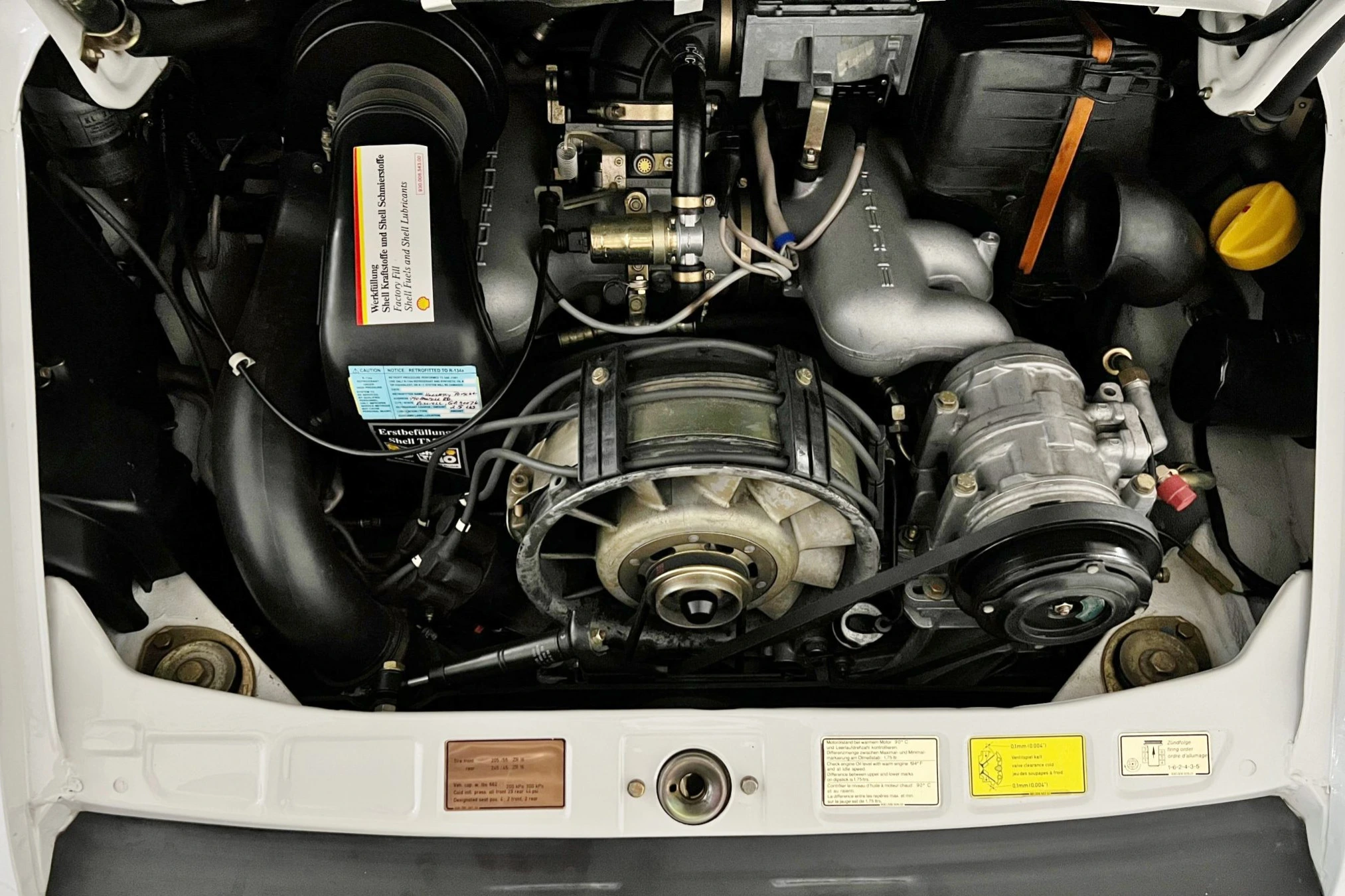 This meticulously cared-for Porsche 911 3.2 Speedster is a highly sought-after modern classic that any true collector would appreciate. With low mileage and a reputation for excellence, it would be a fine addition to any collection of Stuttgart's finest automobiles and put a smile on its new owner's face!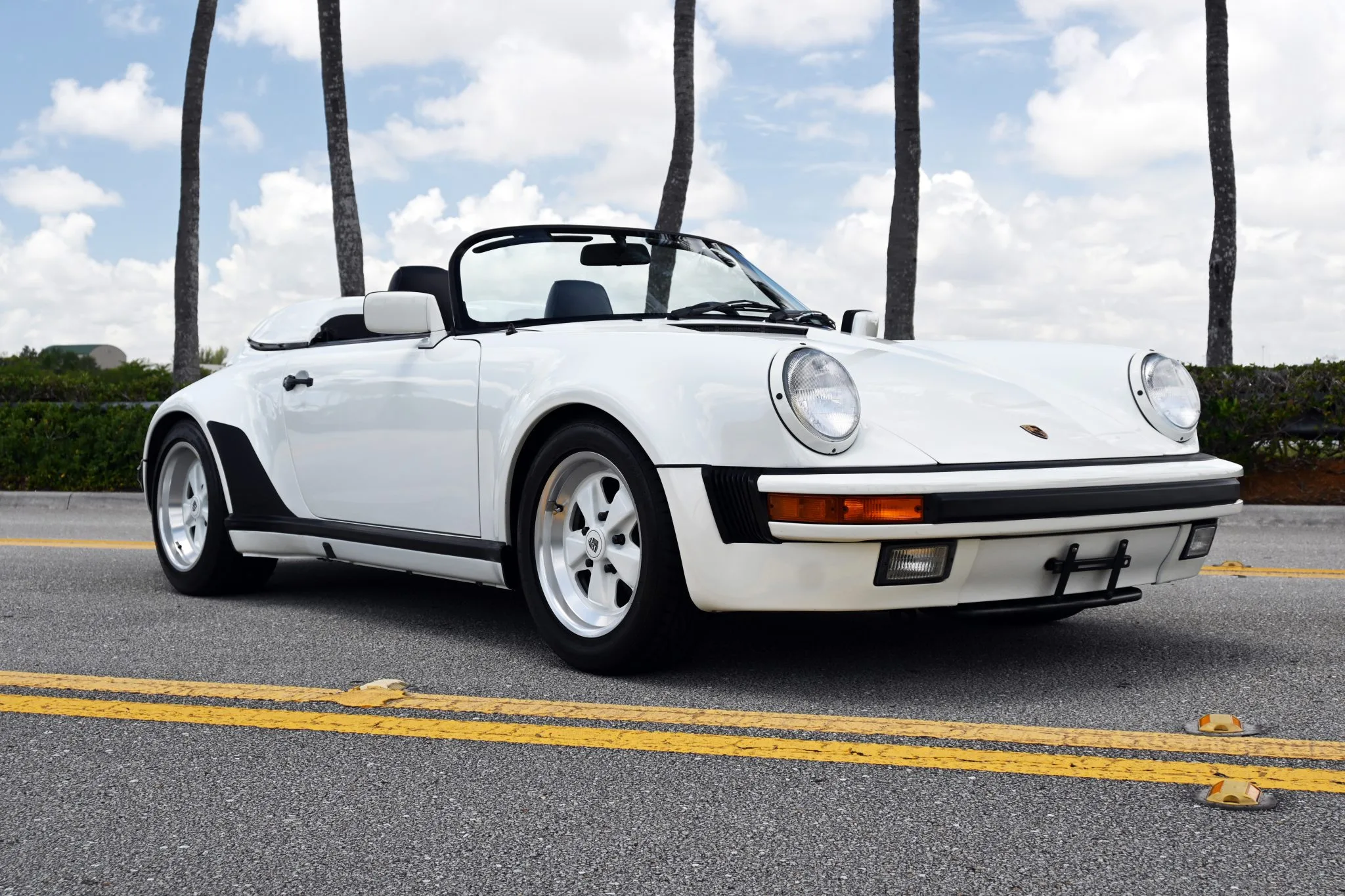 Note: All photos are courtesy of Bring A Trailer