The Porsche 992 GT3 RS, designed for both road and track use, is arguably the most extreme 911 in production. It boasts aerodynamic enhancements, including striking radiator outlets, vented front fenders, and a remarkable carbon-fiber wing that stands taller than the car's roof, efficiently managing the impressive 1,900 pounds of downforce generated by the GT3 RS.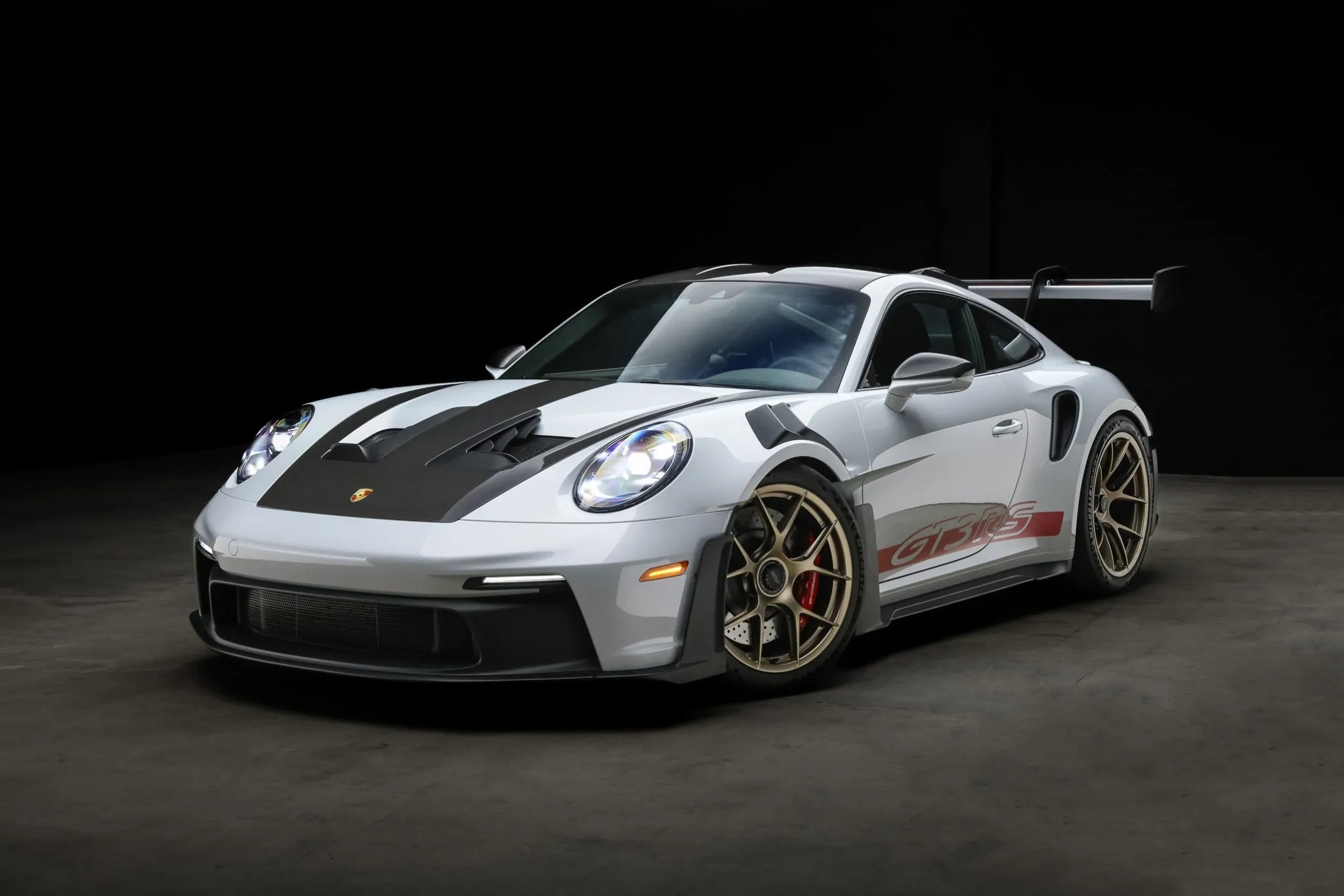 Now available on Bring A Trailer is a low-mileage example of a 2023 Porsche 911 GT3 RS that has been specified with the Weissach Package out of the factory. This optional package lightens the car by integrating a carbon-composite roof panel, front lid, anti-roll bars, and interior trim.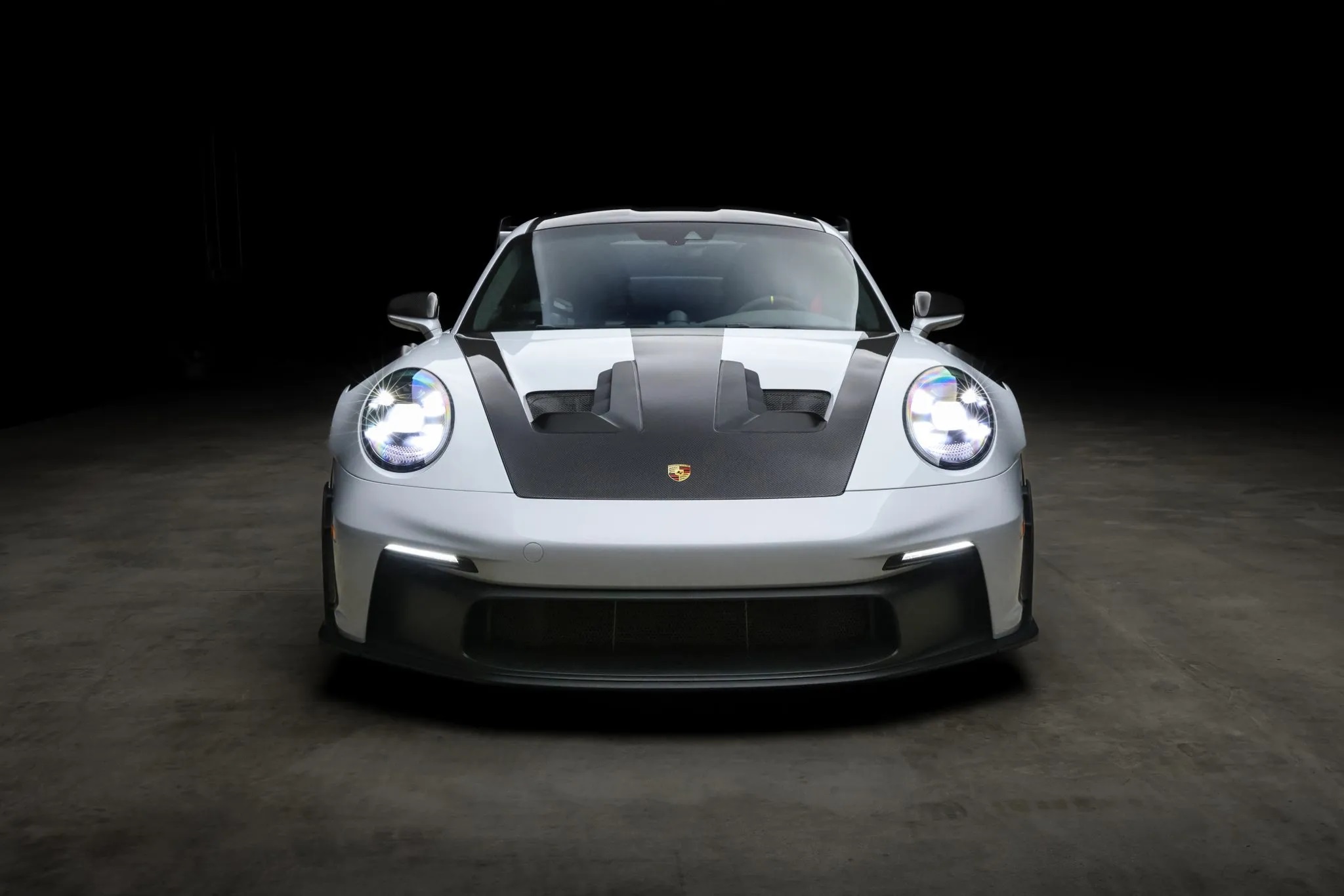 This particular model is draped in the elegant Ice Gray Metallic exterior, complemented by a black leather interior. It boasts an array of additional features, including the Chrono Package, center-locking wheels, LED headlights, a rear swan-neck-hinged wing with a Drag Reduction System (DRS), rear-axle steering, a front-axle lift system, rear parking sensors, carbon-fiber bucket seats, PCM with navigation, Bose audio, and automatic climate control.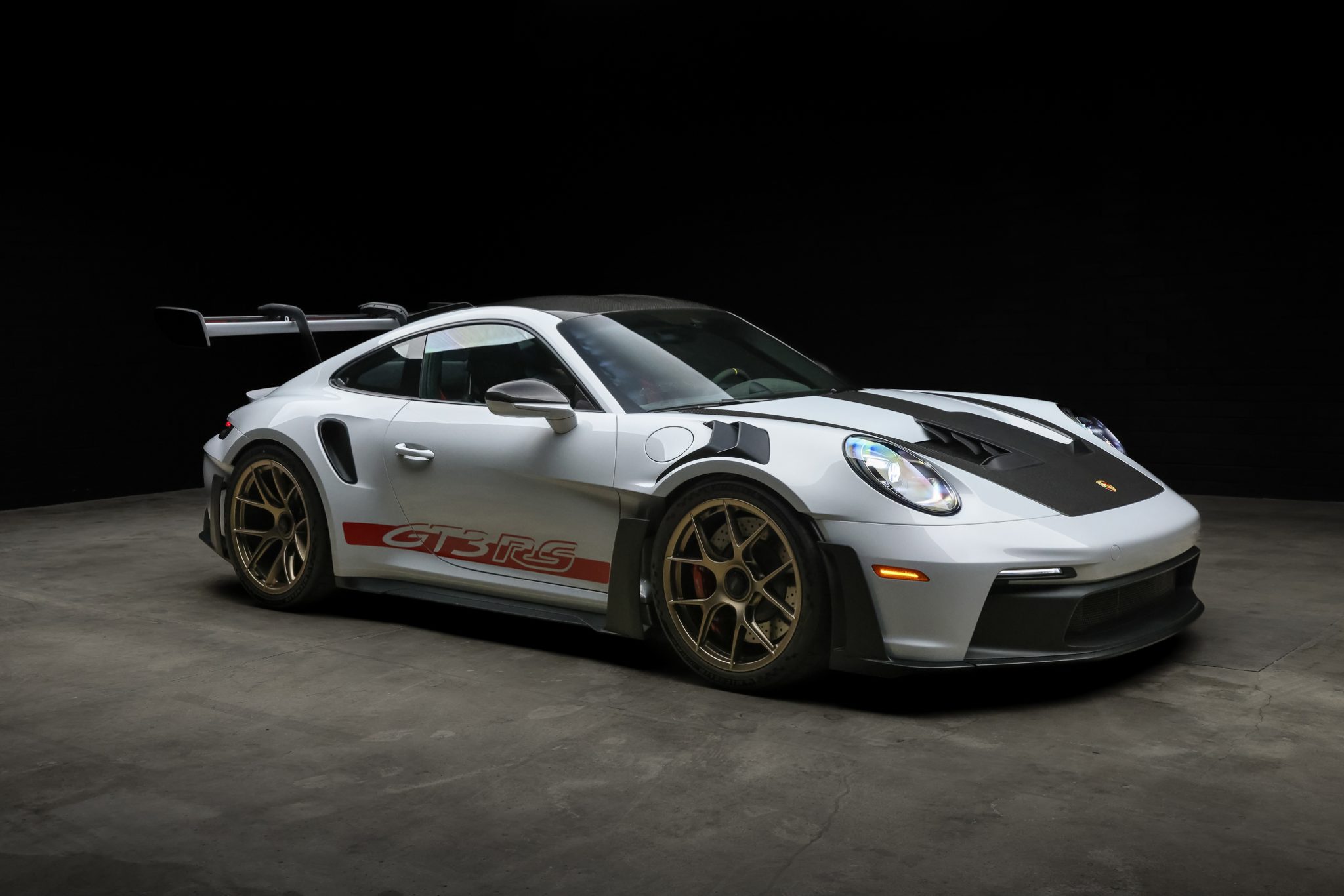 Like all other 992 GT3 RS variants, this one is equipped with a 4.0-liter flat-six engine incorporating direct fuel injection, VarioCam variable valve timing, dry-sump lubrication, and individual throttle bodies. It delivers a robust 518 horsepower and 342 lb-ft of torque, directed to the rear wheels via a seven-speed PDK dual-clutch transaxle and an electronically locking rear differential equipped with Porsche Torque Vectoring (PTV) Plus.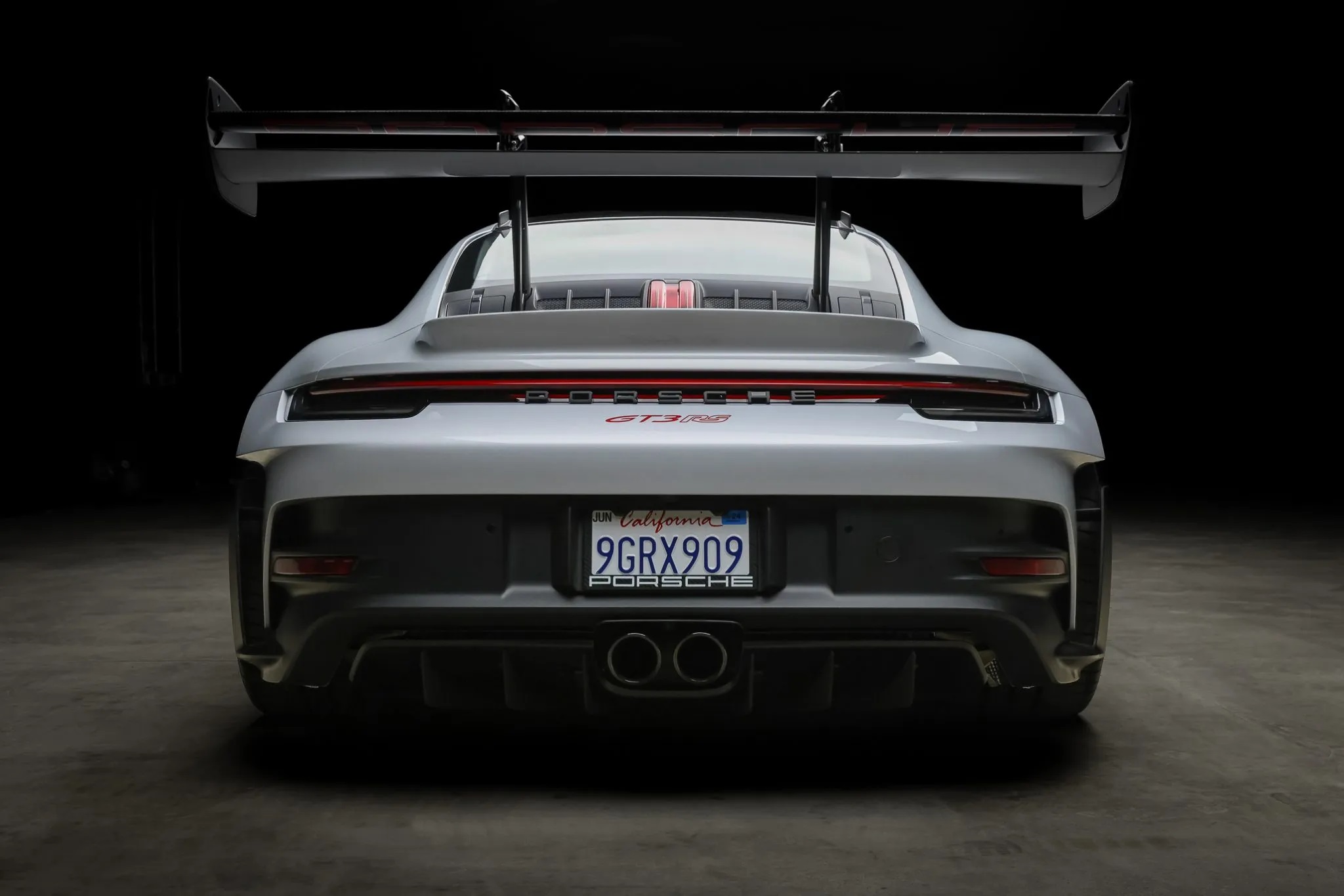 This 2023 Porsche 911 GT3 RS is a highly praised modern performance sports car which excels on both the road and the racetrack, thanks in part to the addition of the Weissach Pack. Exceptionally well-specified and in outstanding overall condition, it is a valuable addition to any collection of Porsche's finest from Zuffenhausen.
Source: Bring A Trailer