The GT3 RS, positioned at the pinnacle of the Porsche 911 lineup, is a street-legal race car boasting an impressive naturally aspirated boxer engine. The 2023 Porsche 911 GT3 RS distinguishes itself as one of the rare 911 models lacking a turbocharger, delivering remarkable handling, and exceptional downforce.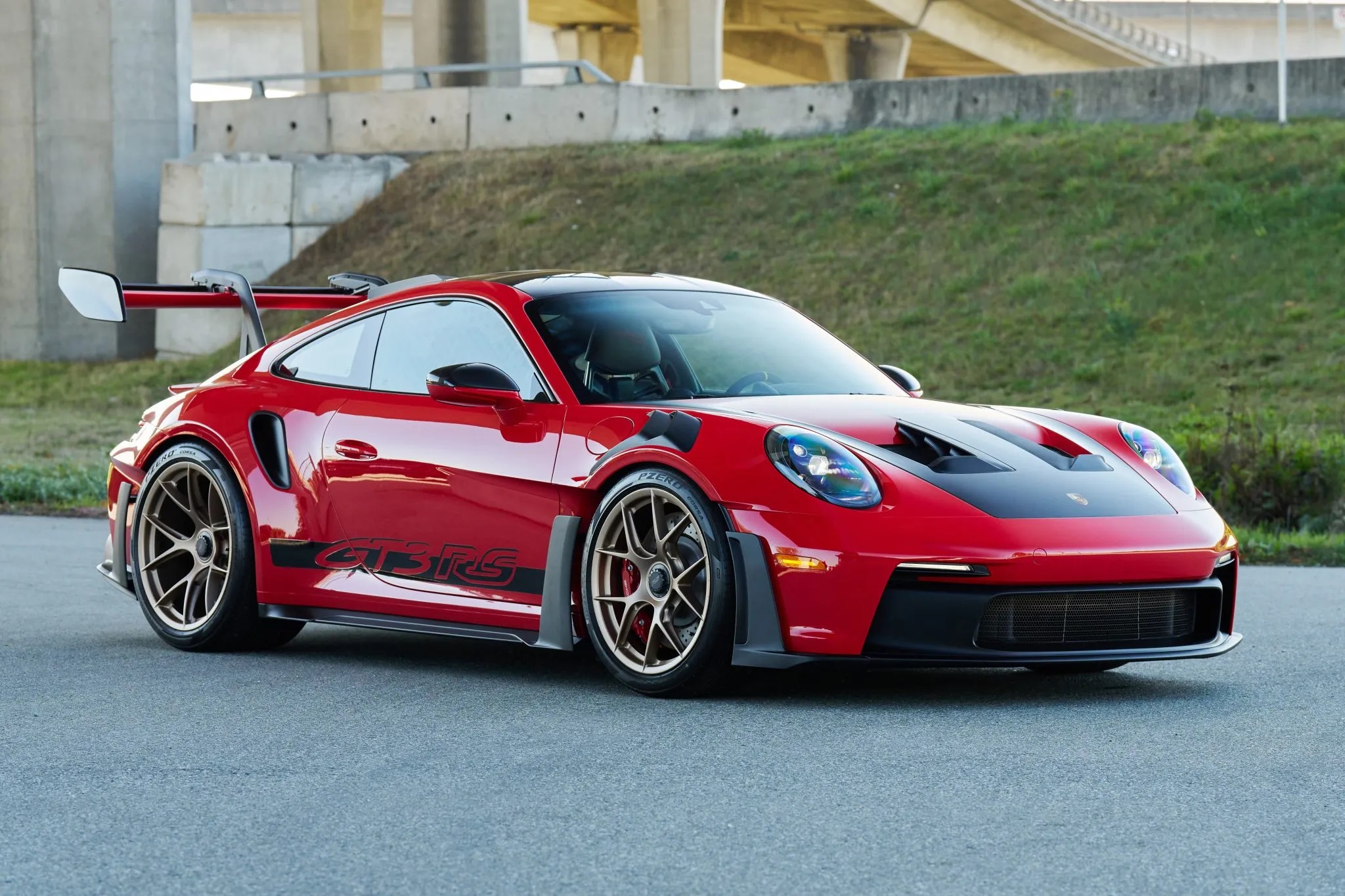 The optional Weissach package brings about an additional cost but includes a substantial array of enhancements. Exterior components such as the front lid, roof, upper shell of the exterior mirrors, and parts of the rear wing feature a carbon-weave finish. Additionally, the Weissach package incorporates a CFRP sheer panel on the rear axle, rear coupling rods, front and rear anti-roll bars, and a rollover bar.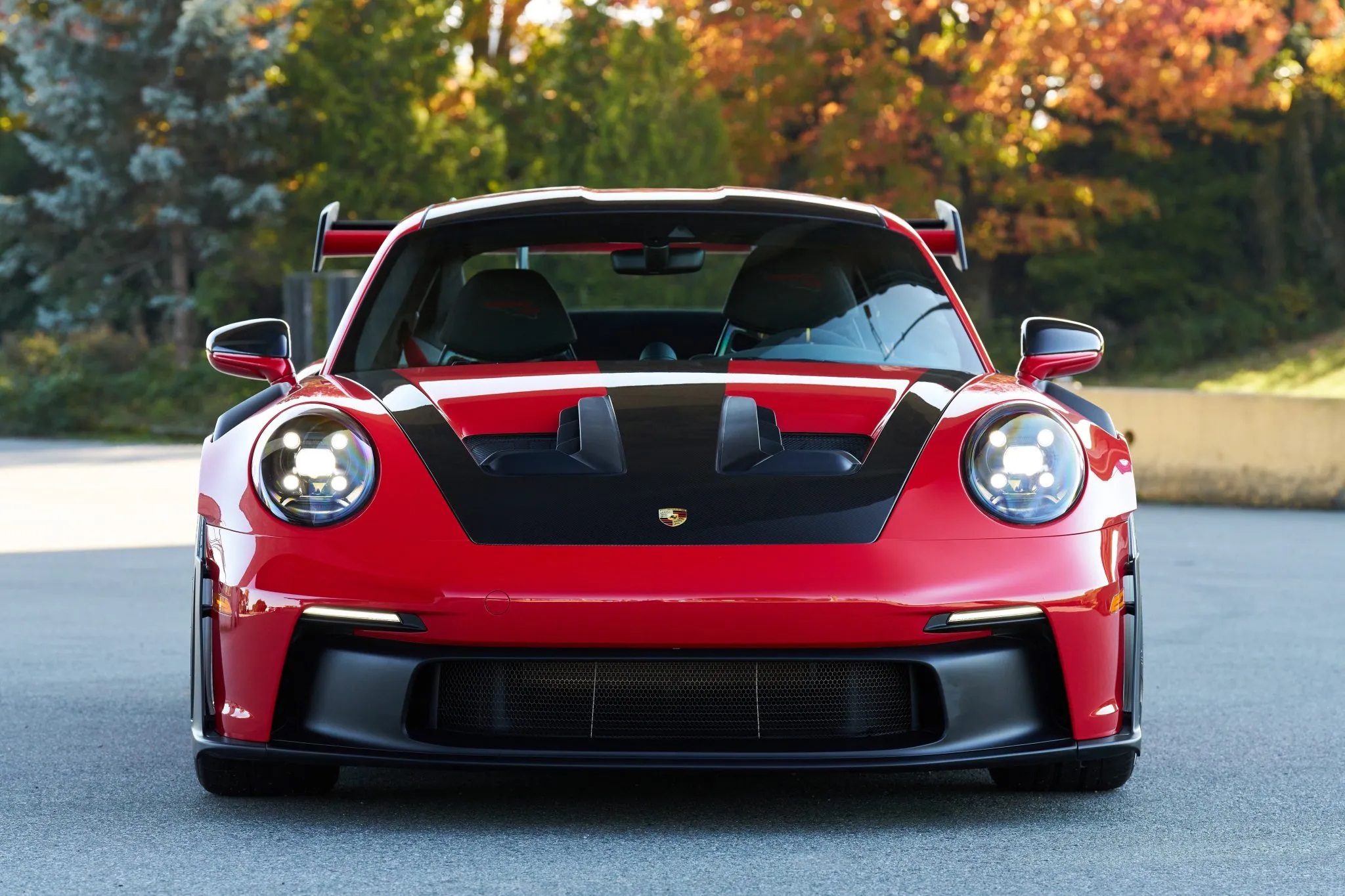 Choosing the Weissach package also introduces PDK shift paddles with magnet technology derived from motorsports. This technology enhances gear changes with a more dynamic feel, thanks to a more precise pressure point and a perceptible click. Furthermore, the Weissach package offers magnesium forged wheels, contributing to the overall reduction in the weight of the 2023 Porsche 911 GT3 RS.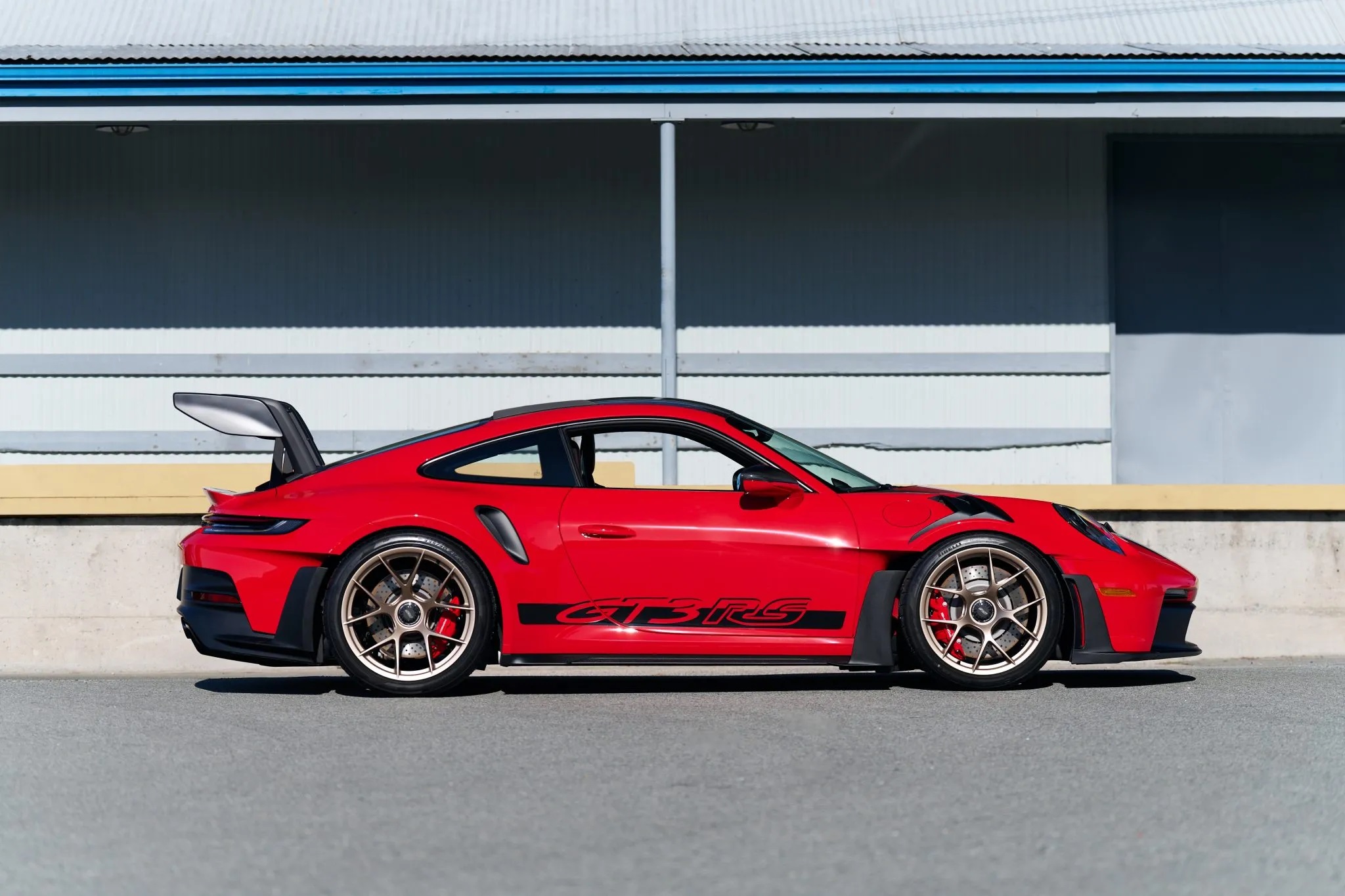 A Canadian-market example of the 2023 Porsche 911 GT3 RS equipped with the Weissach Package is currently available on Bring A Trailer. This example is finished in Guards Red over black leather and Race-Tex interior.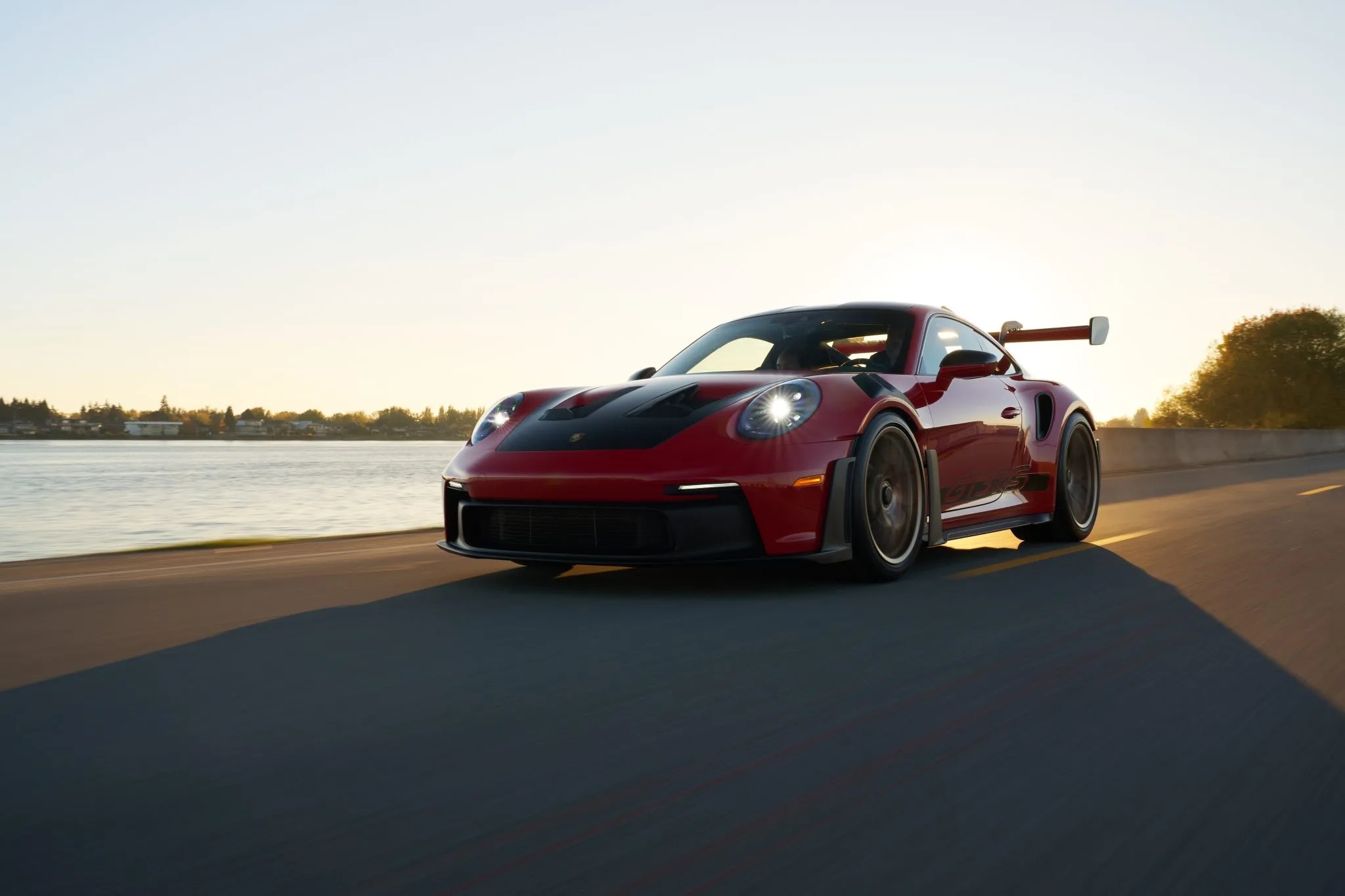 Noteworthy options include the Chrono package, a front-axle lift system, LED headlights, a rear swan-neck-hinged wing with DRS, a sport exhaust system, rear-axle steering, center-locking wheels, carbon-fiber bucket seats, Porsche Communication Management, a Bose sound system, automatic climate control, and cruise control.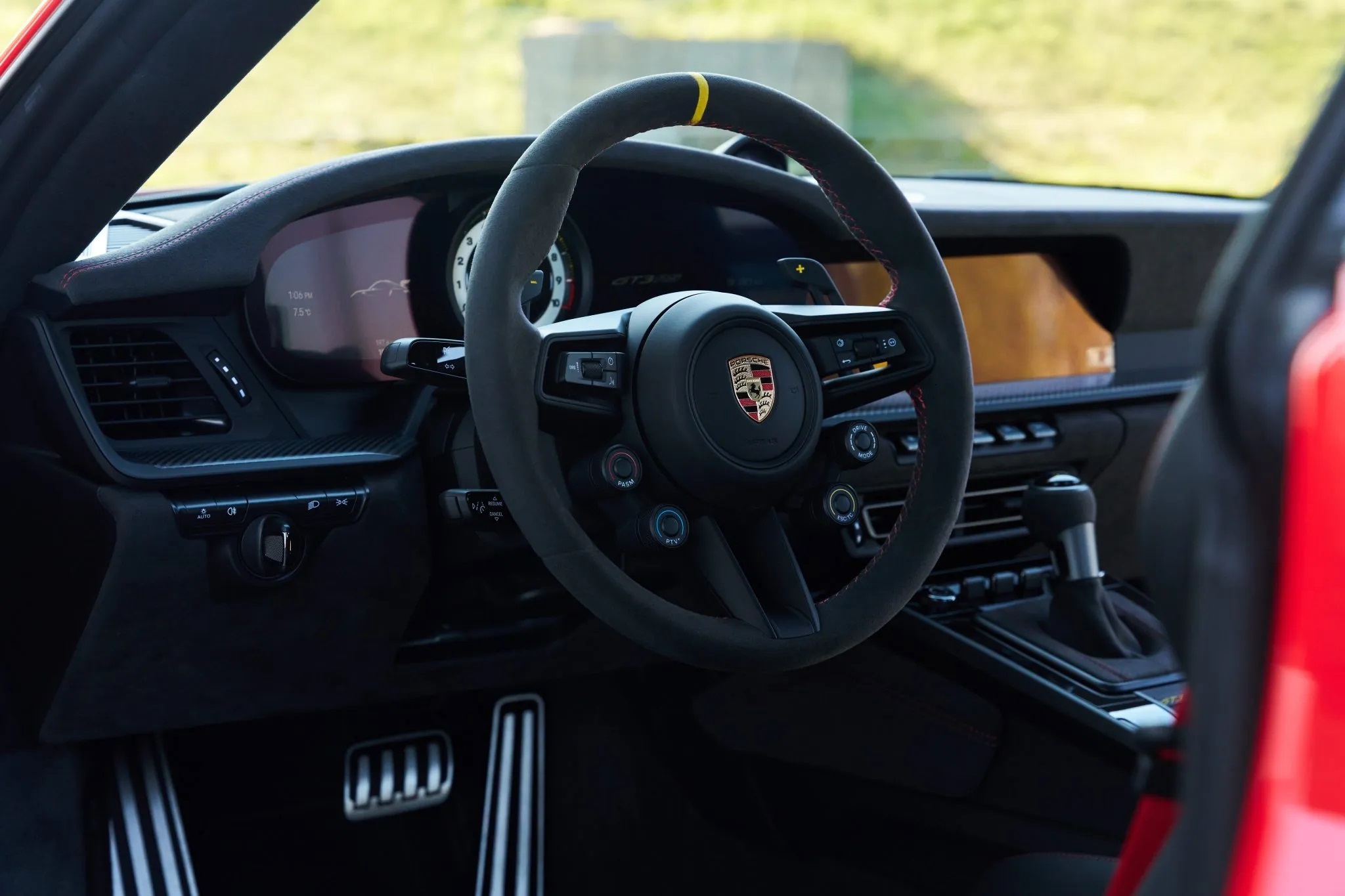 It is powered by a high-revving 4.0-liter naturally aspirated flat-six, producing 518 horsepower. Despite its rear-wheel-drive configuration, it achieves a 0-to-60 mph time of 3.0 seconds and a top speed of 184 mph. The 7-speed PDK transmission features unique gear ratios tailored specifically to the GT3 RS.
Source: Bring A Trailer