For all track enthusiasts out there, you might want to check out this year's Monterey Car Week where a compelling attraction awaits in the form of an uncompromising racer presented for sale through Broad Arrow Auctions this month. The 2022 Porsche GT2 RS Clubsport 25 'Manthey Racing,' built exclusively for the track, boasts an arsenal of performance features that firmly establish it as the quintessential track powerhouse.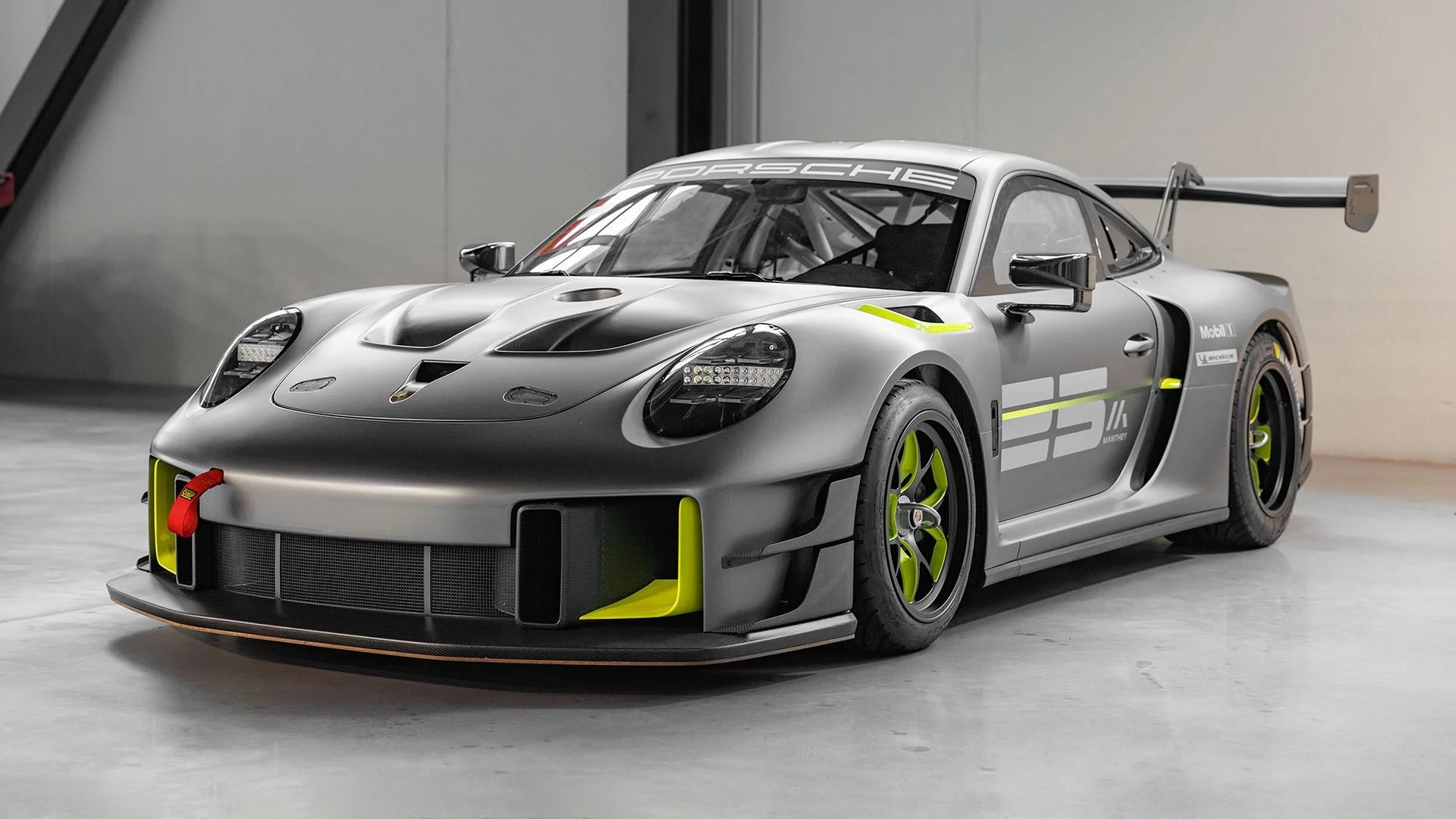 Porsche Motorsport celebrated the 25th anniversary of Manthey-Racing GmbH with a remarkable special edition model known as the 911 GT2 RS Clubsport 25. Limited to just 30 units, this exclusive car was a joint effort between Porsche and Manthey, specifically designed and developed for track days and circuit racing enthusiasts.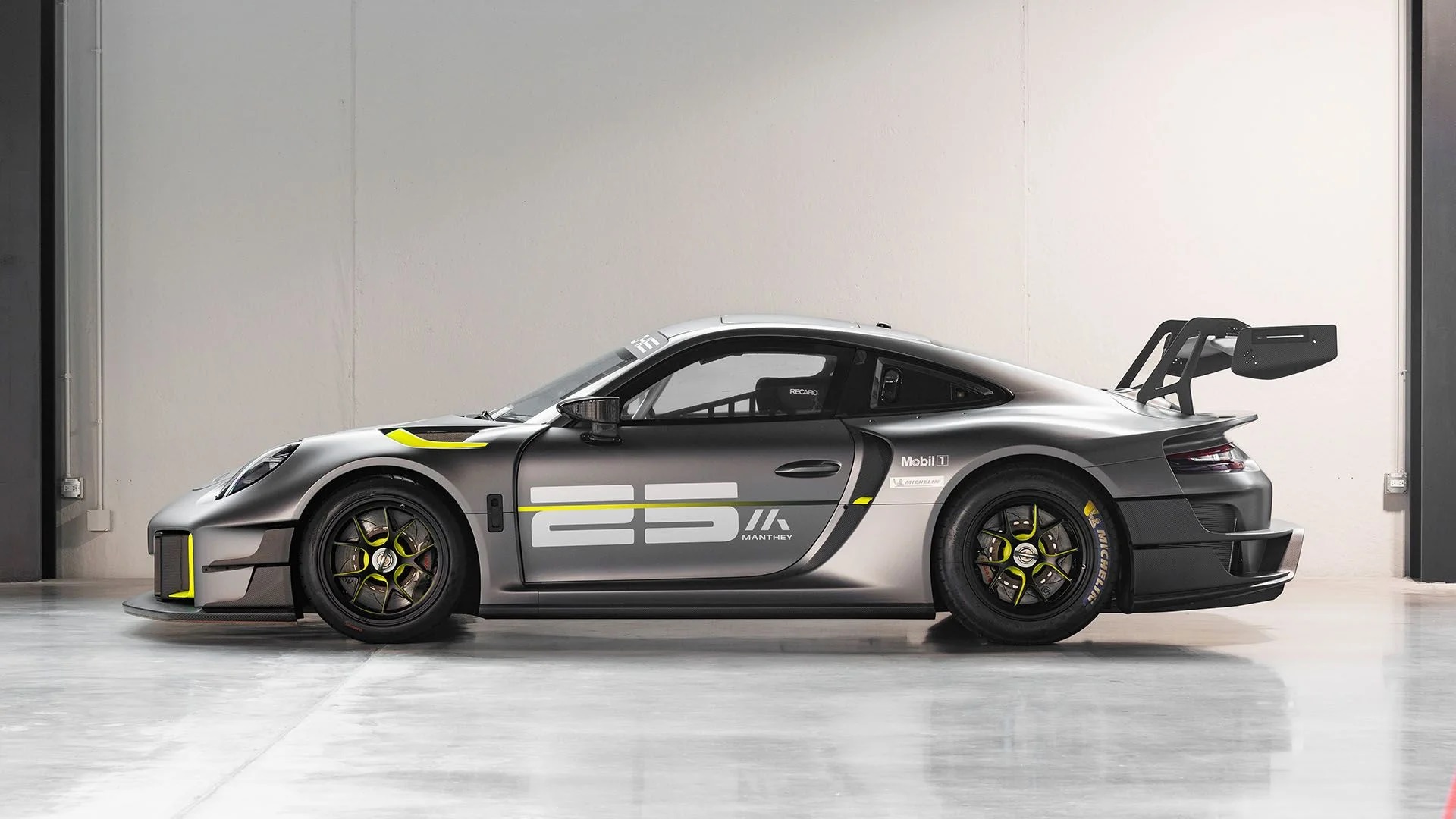 The 911 GT2 RS Clubsport 25 shares a similar mechanical configuration with the regular GT2 RS Clubsport, boasting 691 horsepower from its twin-turbocharged 3.8-liter flat-six engine. However, numerous exterior and cooling system changes set it apart. The body has been lengthened and widened, accommodating wide, low-offset 18-inch wheels sourced from the Porsche 935, albeit without the aerodynamic covers.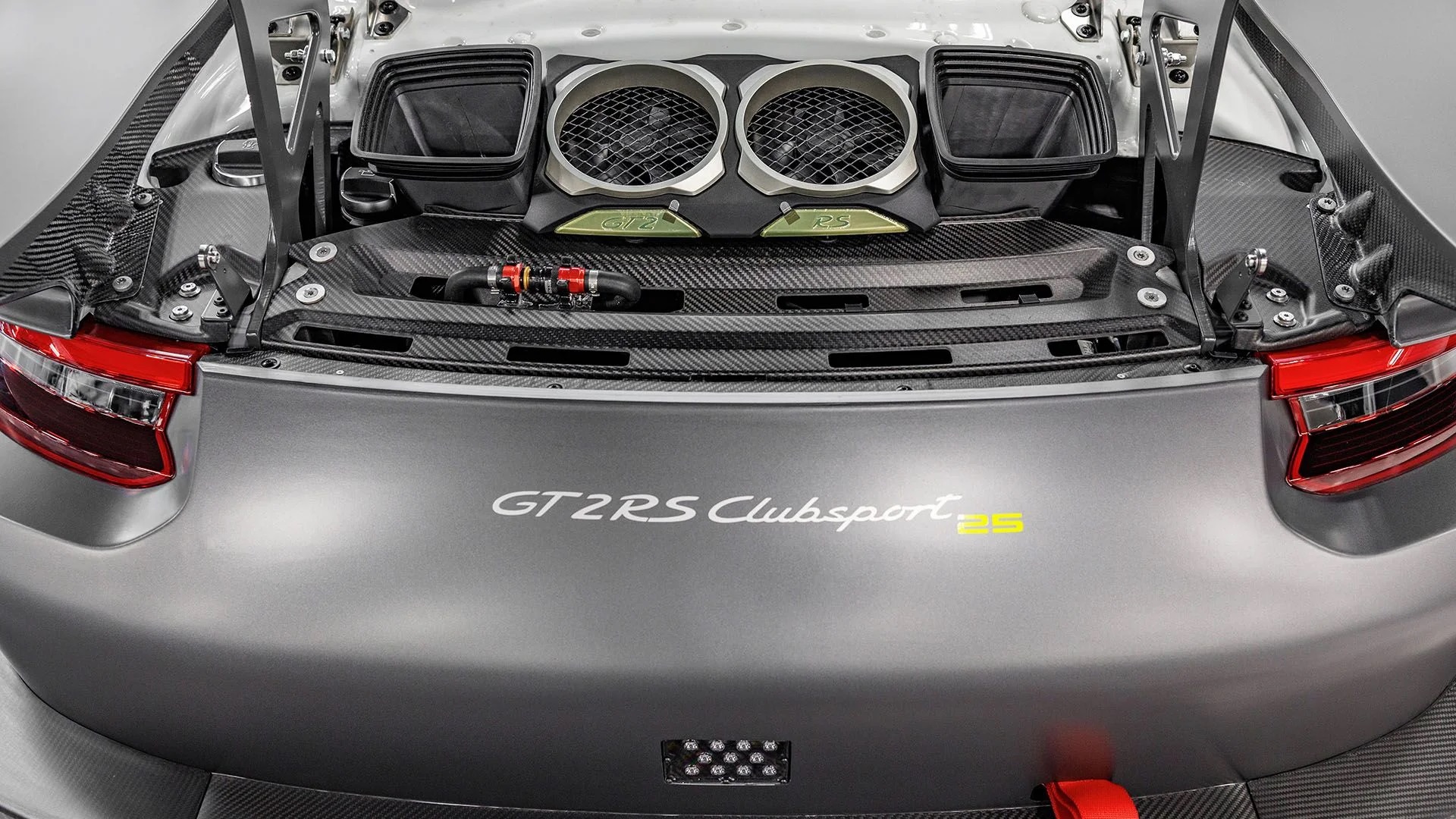 Developed in collaboration with Manthey Racing, the body design enhances front downforce, and the underside has been enclosed for improved aerodynamics. A notable change is the central positioning of the car's radiator, replacing the previous setup with radiators on each side of the rear for enhanced brake cooling. Additionally, new rear wing endplates, supports, and a diffuser have been added for improved performance.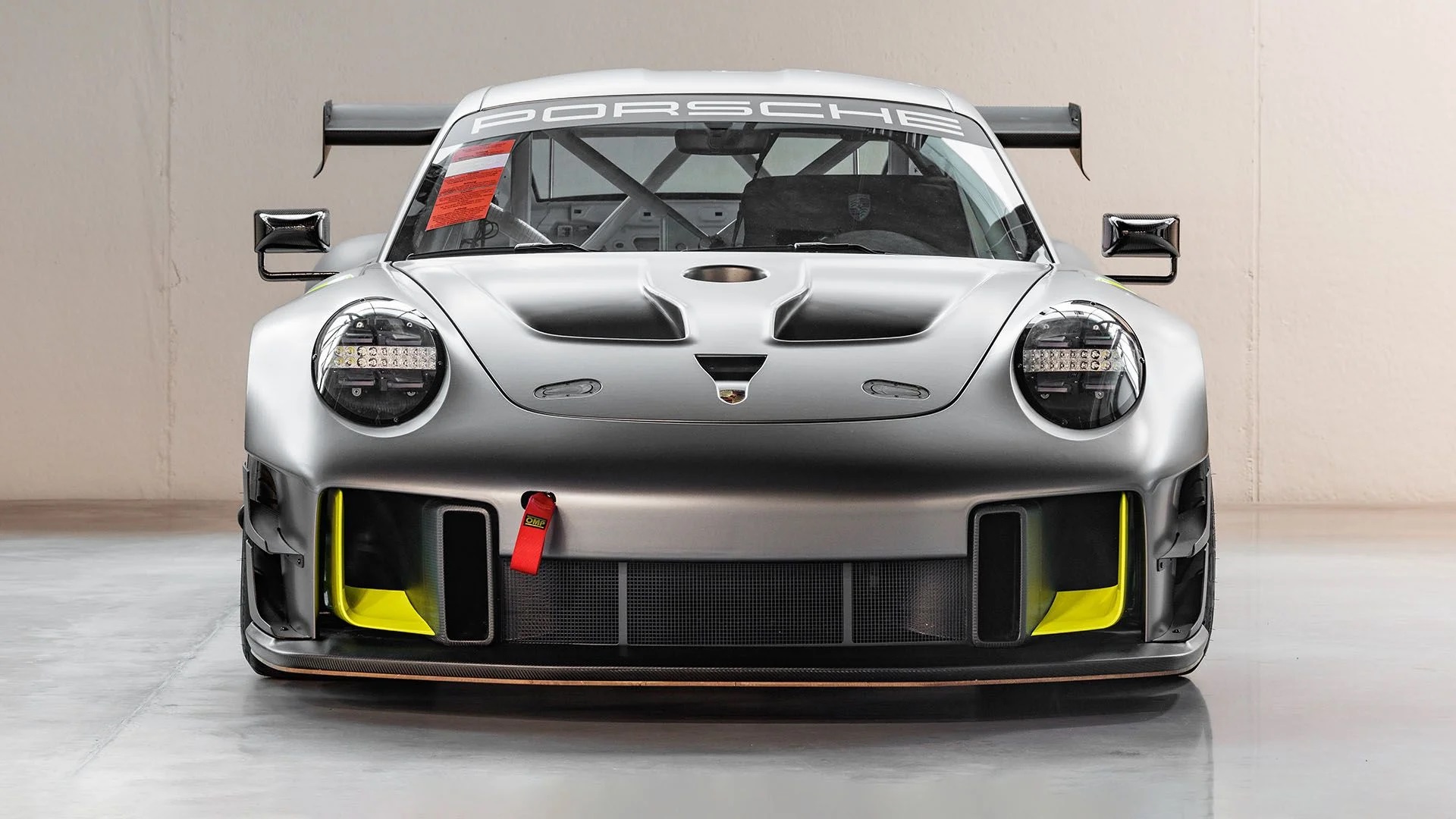 The distinctive lime green highlights on the paint scheme pay homage to a Manthey Racing car, specifically the 911 GT3 R vehicle used in the Nürburgring endurance series. These bright lime green accents incorporate similar aerodynamic features as those seen in the Clubsport 25, such as hood vents directing air to the rear wing and employing similar cooling strategies.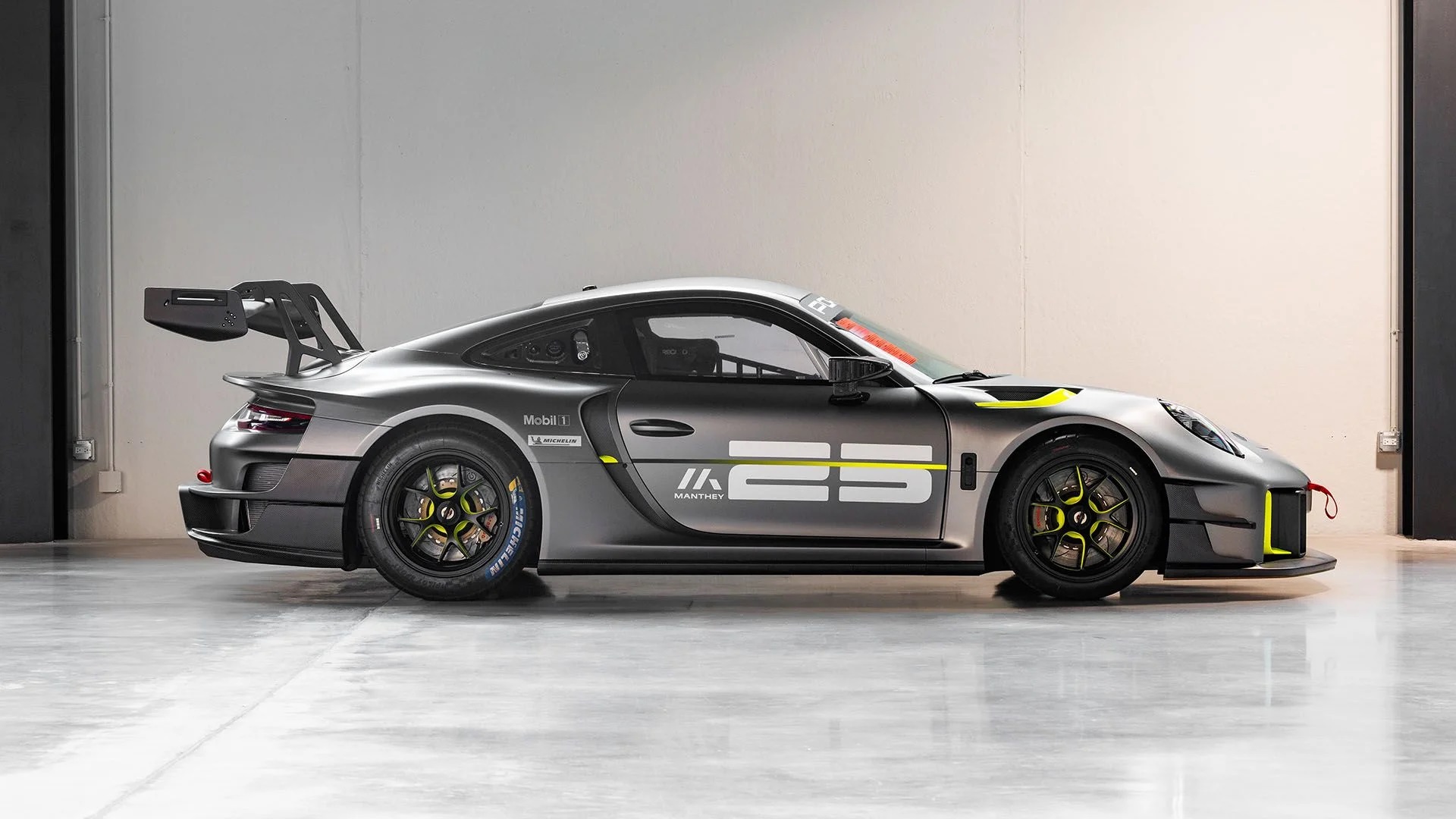 Each 911 GT2 RS Clubsport 25 features a dash-mounted "25 Jahre Manthey-Racing" limitation plaque, signifying its special status. This particular Clubsport 25, number 05 out of the 30 produced for 2022, is offered in its original condition with only 91 testing and delivery kilometers on its digital dashboard. The car comes with many of its original Porsche delivery items, including service tools and technical literature in a Porsche Motorsport binder.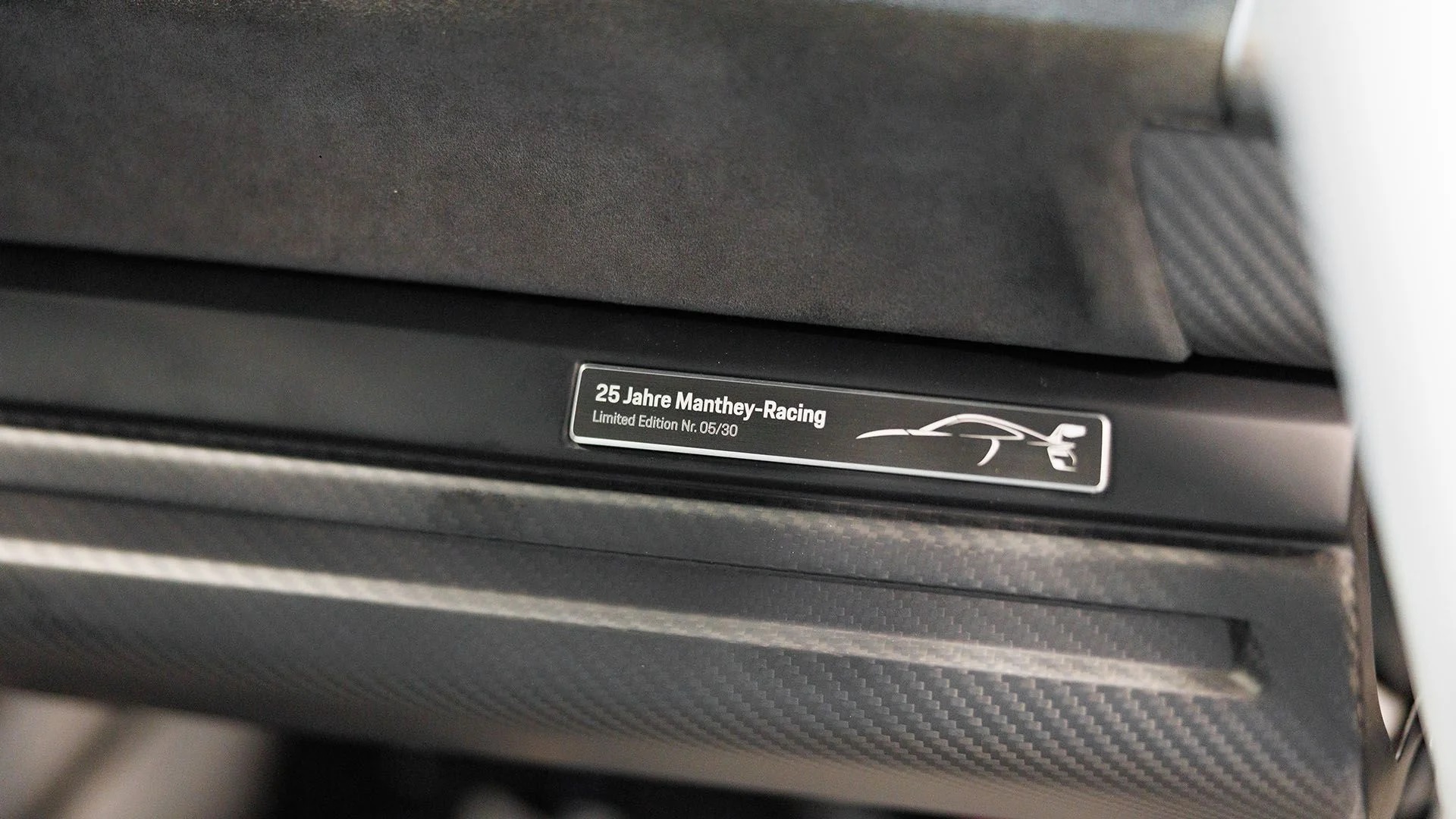 Given the extraordinary demand for this limited edition, all three examples allocated for the U.S. market were quickly spoken for, making this an unparalleled opportunity to acquire a significant piece of Porsche and motorsport history.
Source: Broad Arrow Auctions