The 991.2 generation of Porsche's 911 GT3 marked a significant improvement over its predecessor, incorporating several desirable changes. Responding to the passionate demands of Porsche enthusiasts, the company decided to break away from offering only the PDK transmission and provided a manual gearbox as a no-cost option.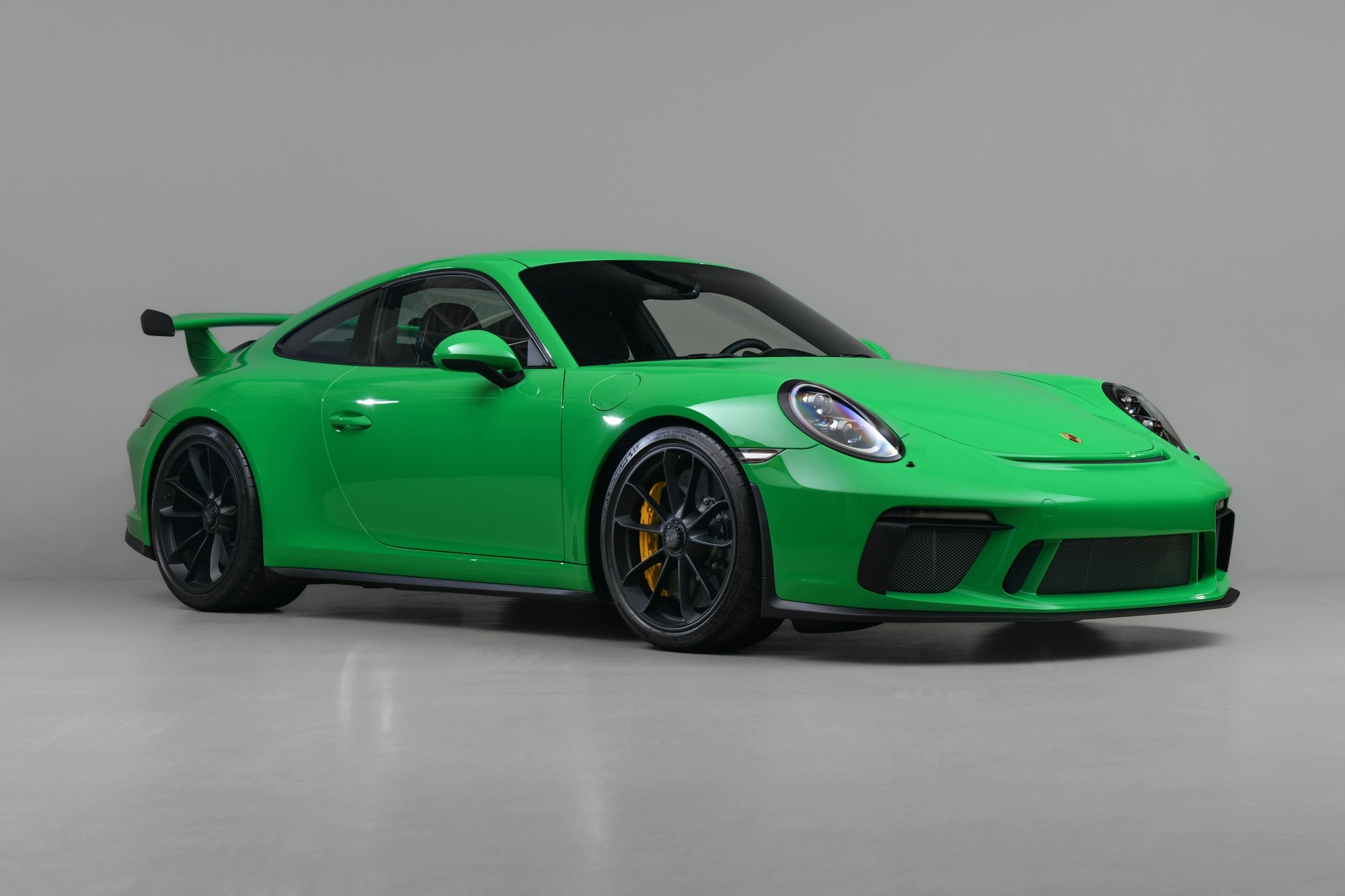 Powering this new iteration is a remarkable 4.0-liter engine, inspired by the GT3 Cup cars, boasting an impressive 500 bhp output to match the 991.1 GT3 RS. Noteworthy enhancements such as a new crankshaft and valve gear contributed to achieving this power.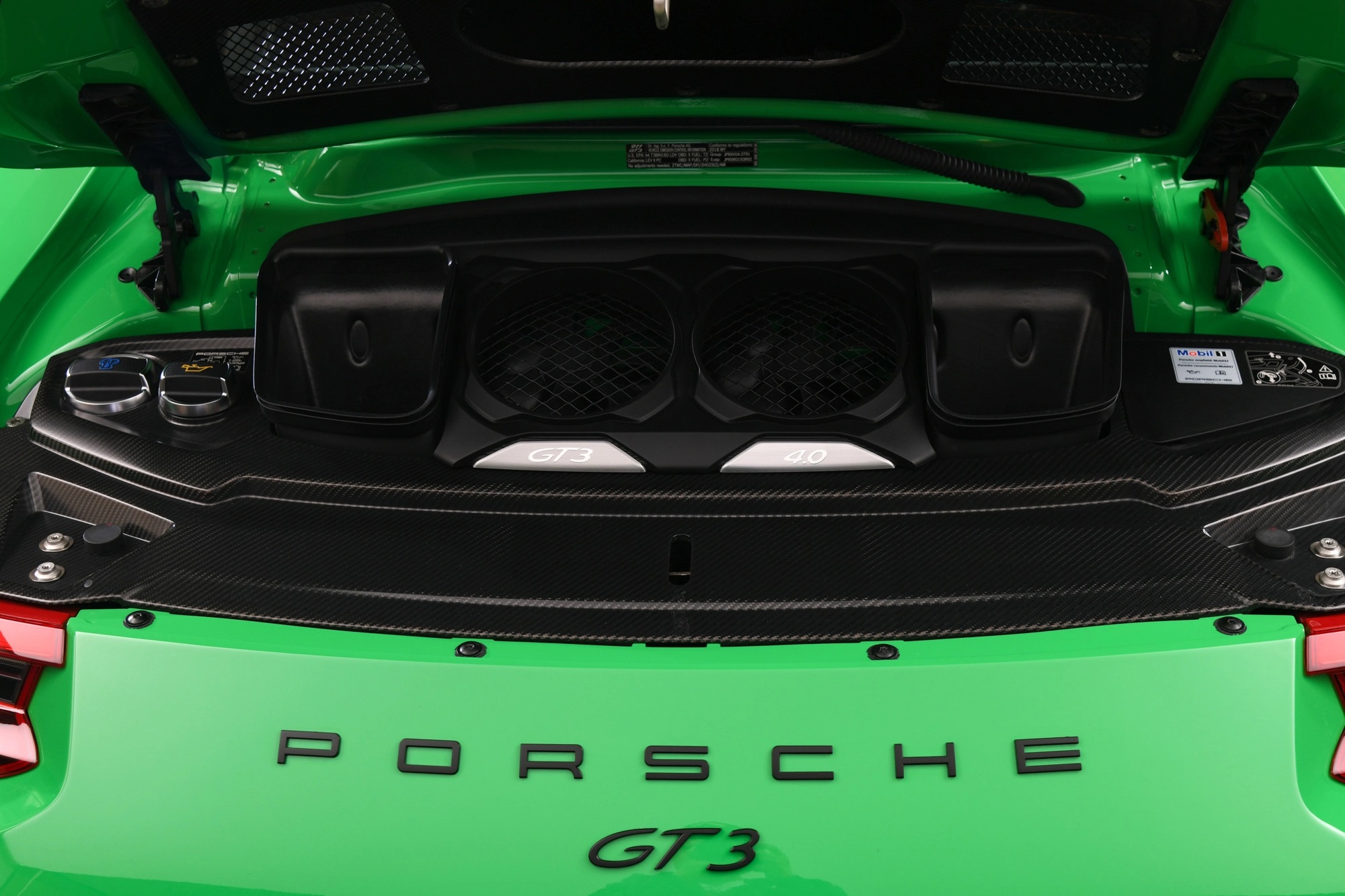 The 991.2 GT3 also received subtle aerodynamic improvements, introducing an entirely new diffuser, resulting in the same level of downforce as the acclaimed 997-generation GT3 RS. Elevating its prowess on the track, Porsche included active engine mounts, rear axle, steering, and a limited-slip differential as standard equipment, further solidifying its credentials as an exceptional track-day performer. With these welcomed changes, the 991.2 generation 911 GT3 earned the admiration of Porsche enthusiasts and proved to be an impressive evolution of the iconic sports car.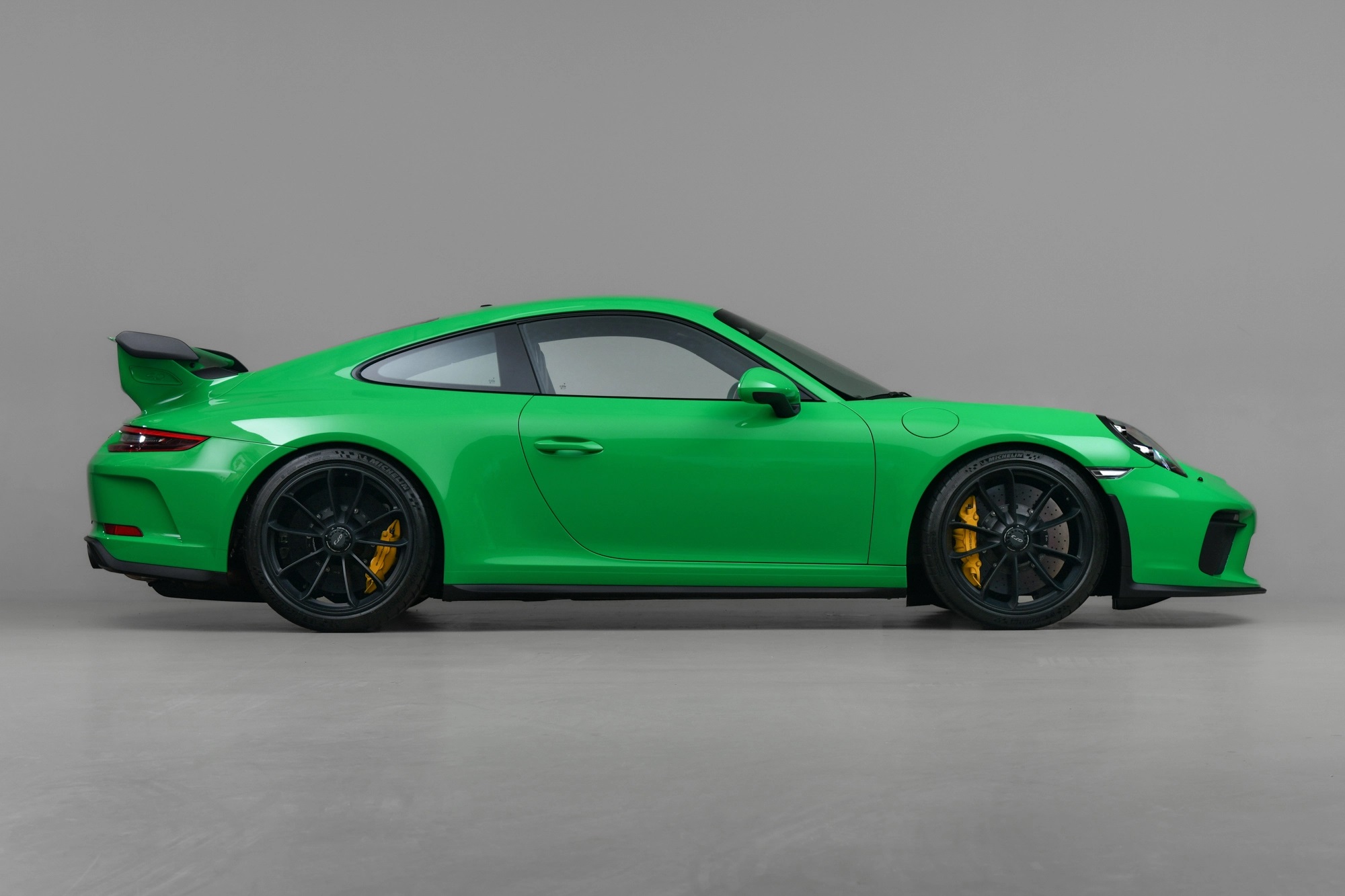 This 2018 Porsche 911 GT3, currently up for auction on Bring A Trailer, has only covered 4,600 miles since it left Porsche's facilities in Stuttgart. It is in excellent condition, both inside and out. The car's eye-catching exterior features a unique paint-to-sample color, Pure Green, complemented by a black leather interior with Tartan cloth accents, as well as Pebble Grey deviated stitching and piping.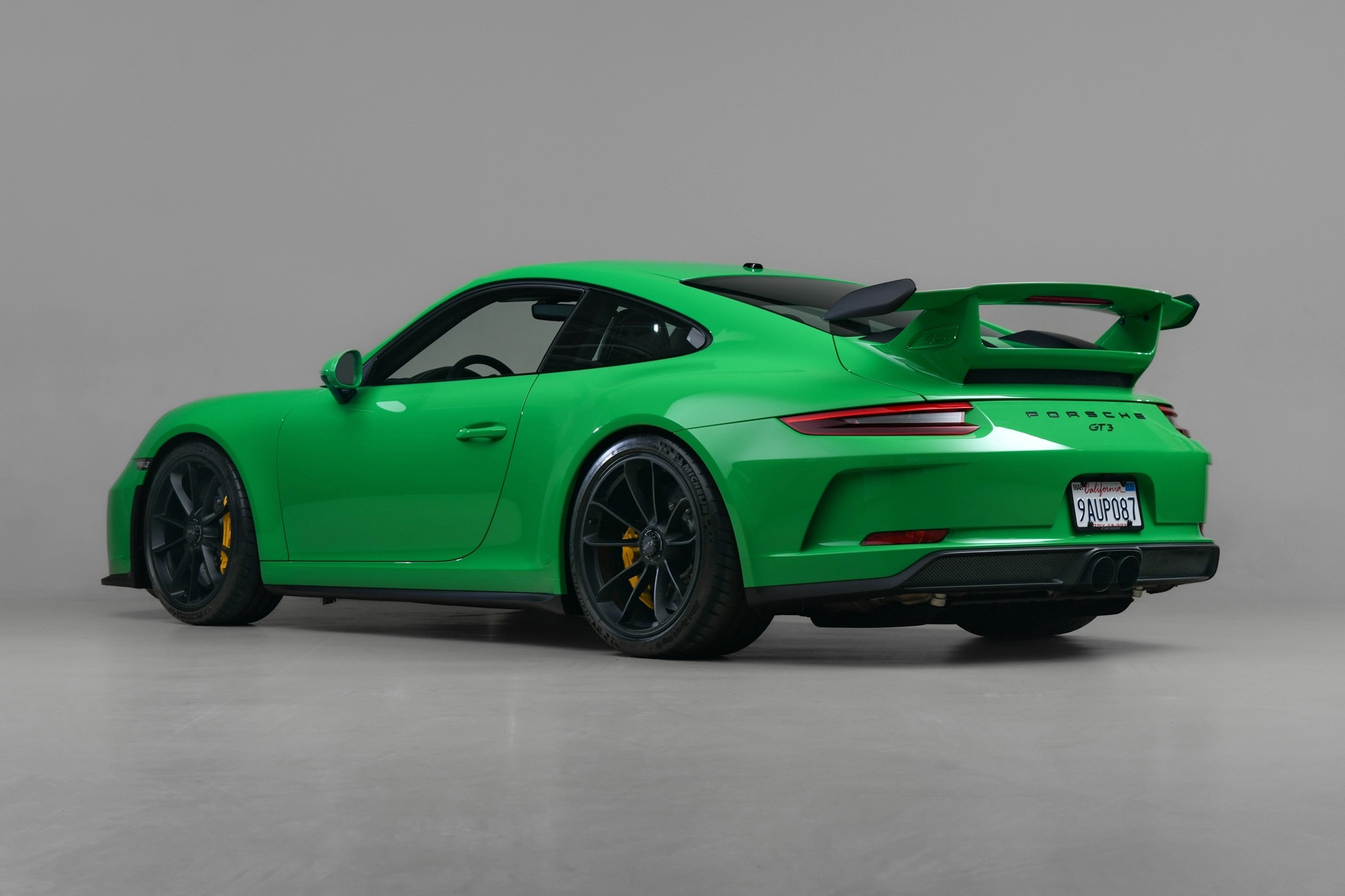 Powering this GT3 is a 4.0-liter flat-six engine, mated to a six-speed manual transaxle and is equipped with a ton of features that includes a front-axle lift system, the Chrono Package, carbon-fiber trim, satin black-finished wheels, Porsche Ceramic Composite Brakes, LED headlights, carbon-fiber bucket seats, Porsche Communication Management with navigation, and a Shark Werks muffler-bypass pipe with 100mm black exhaust tips.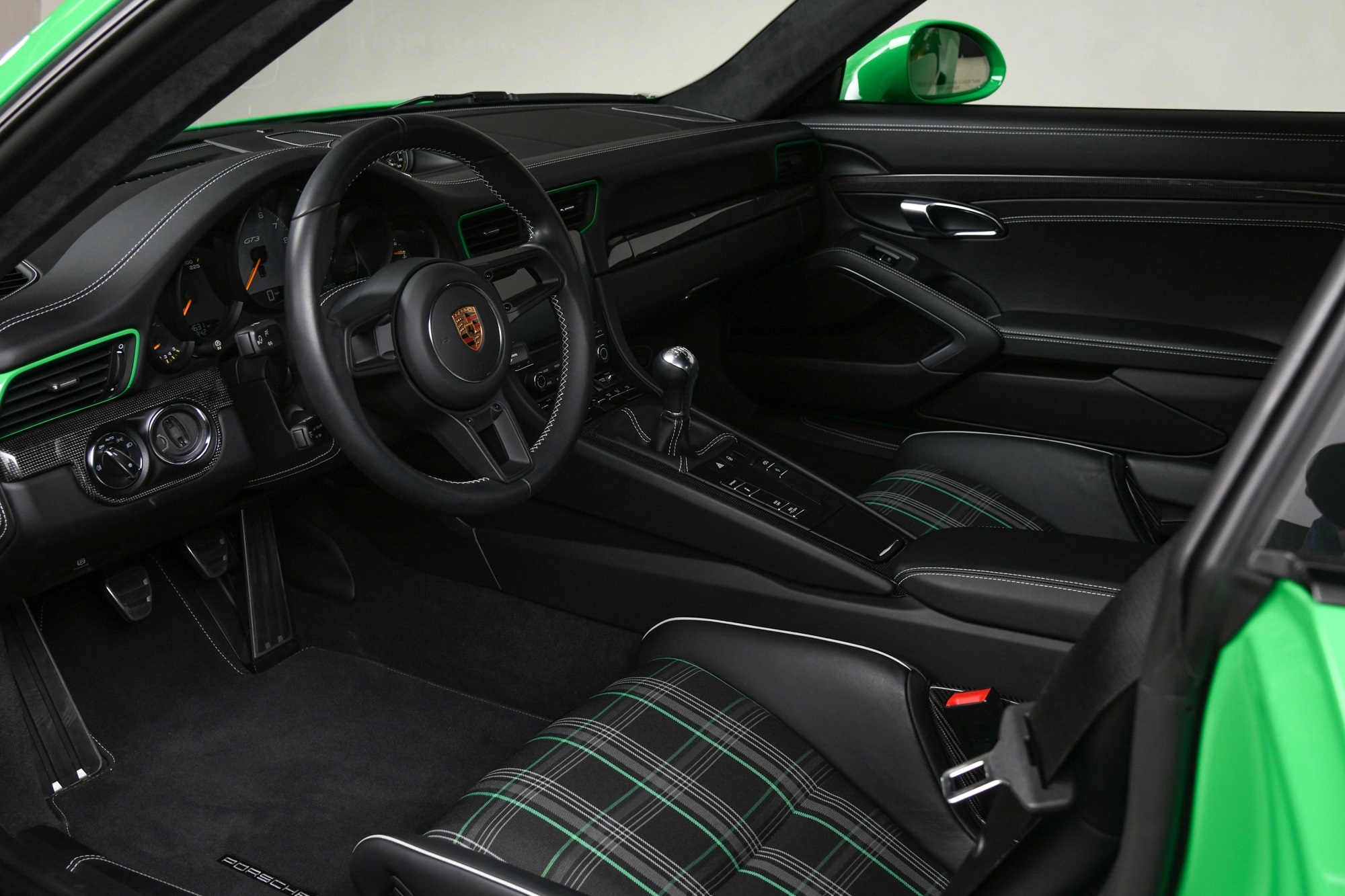 Among the modern Porsche GT cars, those with paint-to-sample color schemes, like this Pure Green option, have proven to be especially sought after by enthusiasts. The nostalgic appeal of the color harks back to classic 911s of the past, adding to the car's allure.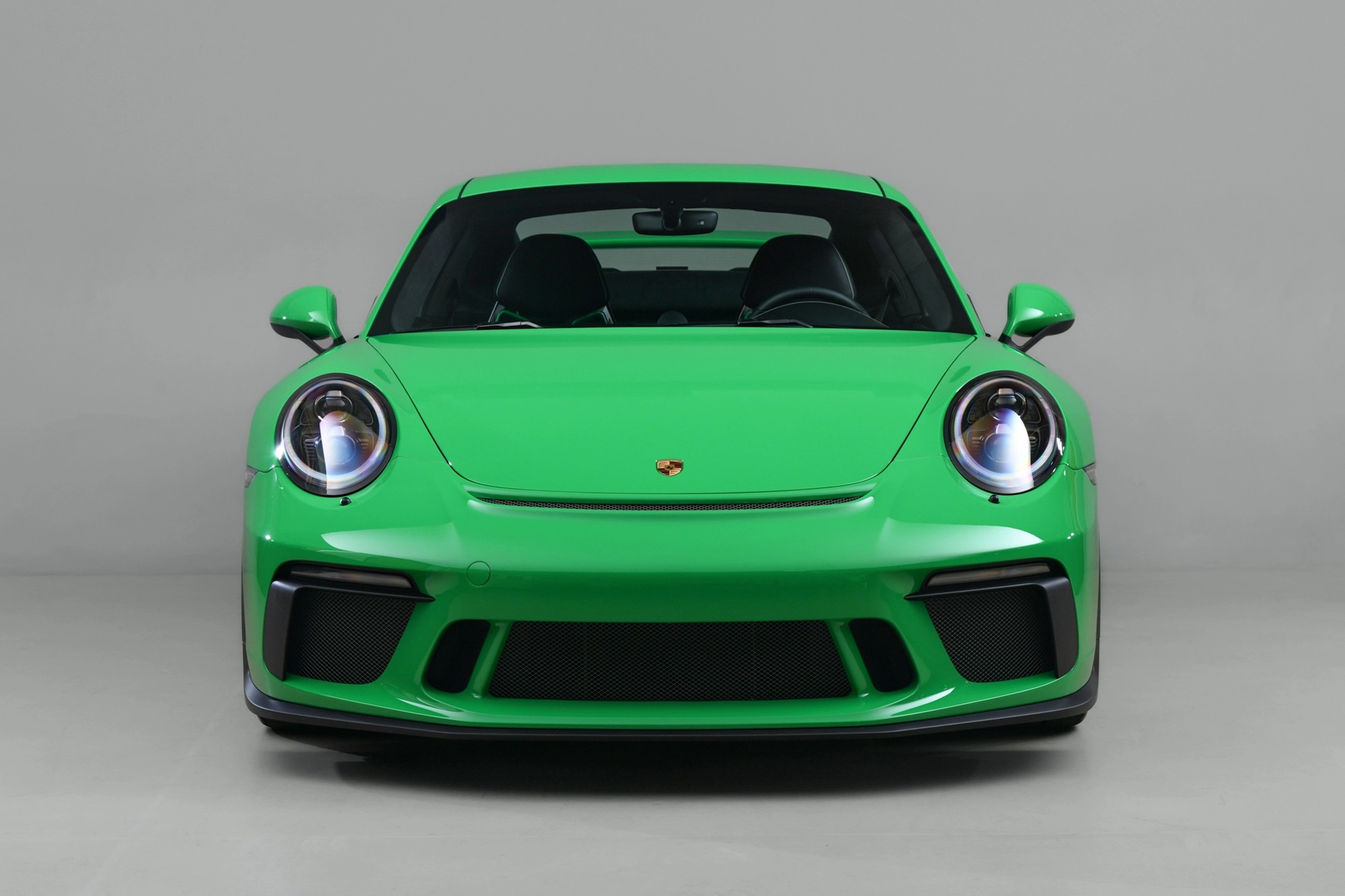 With its array of features, including the coveted manual gearbox, driving this 2018 Porsche 911 GT3 would undoubtedly be an incredible and enjoyable experience, making it a desirable choice for any driving enthusiast.
Source: Bring A Trailer