For those drivers still seeking a 911 to give them exhilarating driving experience, the 991 GT2 RS stands out. This rear-wheel-drive 991, equipped with twin-turbochargers, remains the most potent roadworthy 911 ever produced by Porsche and is also among the rarest, with only 1,000 units created worldwide.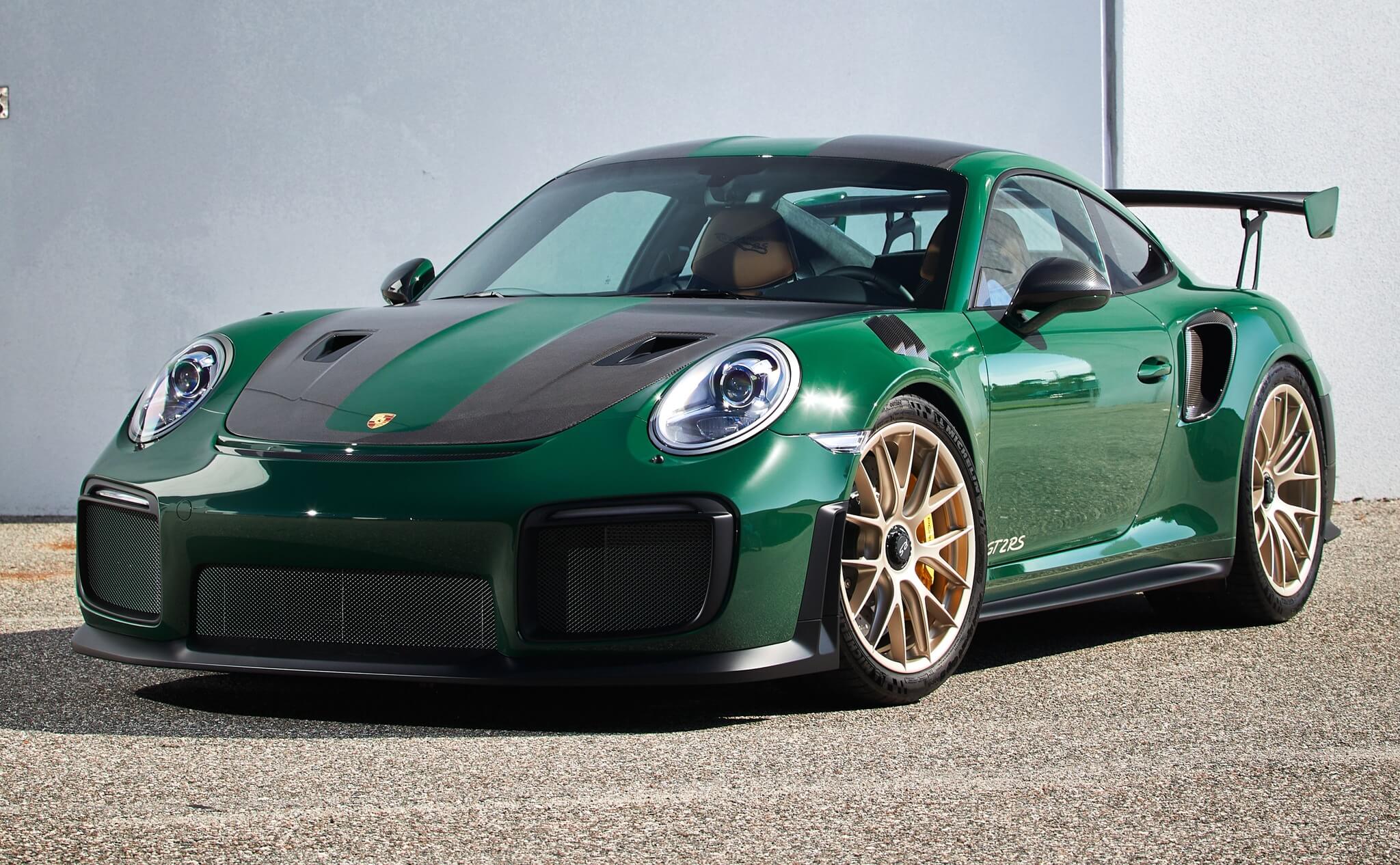 Introduced as the most powerful and high-performance production 911 variant ever built, the Porsche 991 GT2 RS boasts a twin-turbocharged 3.8-liter engine delivering 700 HP to the rear wheels. The 991-generation GT2 RS is based on the 911 Turbo, inheriting its wide rear fenders and integrated side air intakes. It comes with louvered front fenders from the GT3 RS, a lightweight carbon fiber hood, a fixed rear wing, side skirts, and unique bumpers with large air intakes.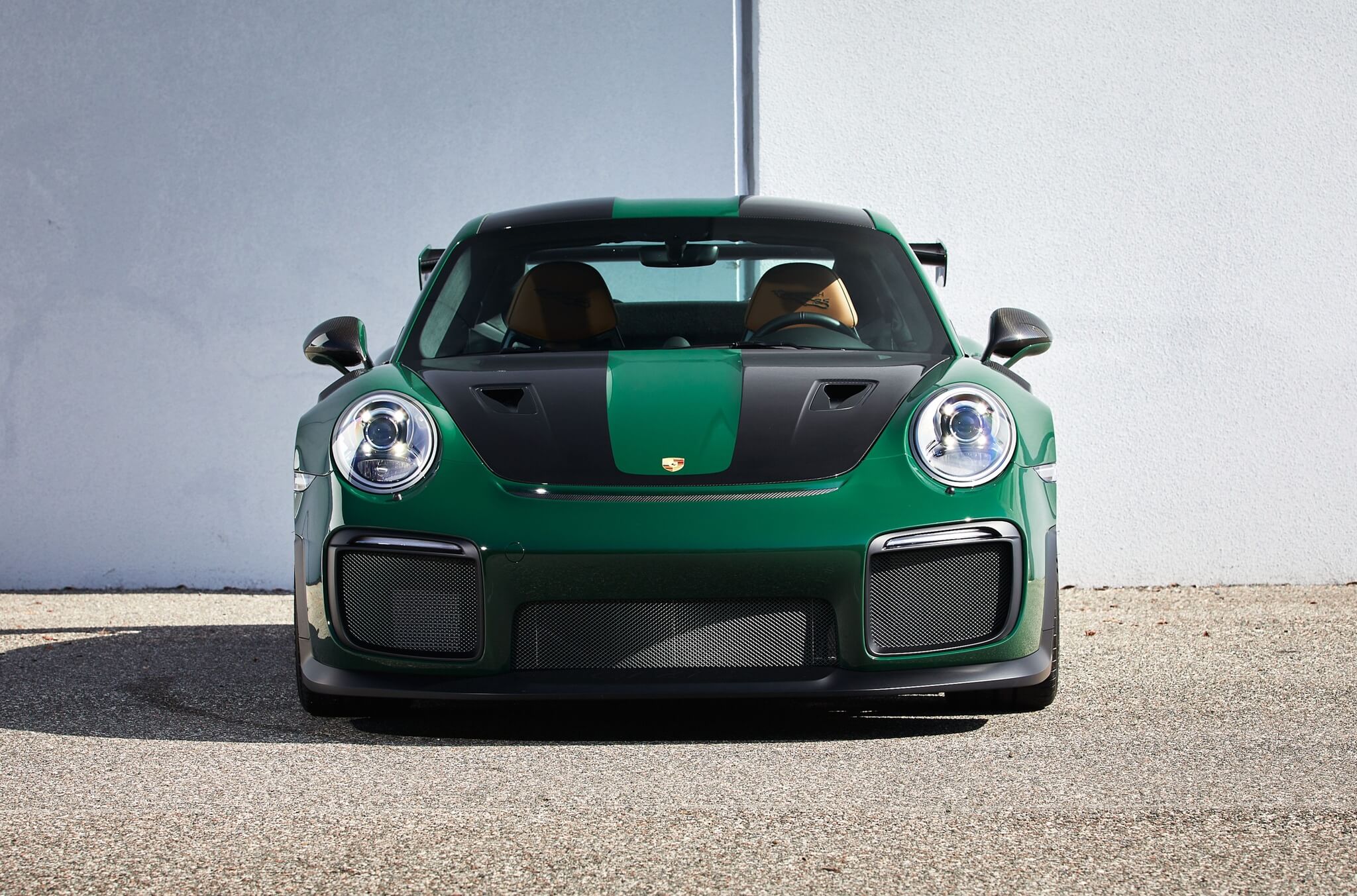 This 2018 GT2 RS takes the already rare 911 to the next level, featuring what is believed to be a one-of-a-kind specification. The exterior is coated in the striking British Racing Green, a Paint to Sample option, and is accentuated with gloss carbon fiber details throughout the vehicle. The inclusion of the Weissach package, known for reducing weight by 66 lbs, adds extra carbon fiber aero components to the exterior, along with a stunning set of gold finish magnesium BBS wheels. Thanks to the extensive use of carbon fiber, the GT2 RS weighs nearly 300 lbs less than a contemporary Turbo S. When coupled with a power increase of 120 horsepower, this results in a truly dynamic and lively driving experience.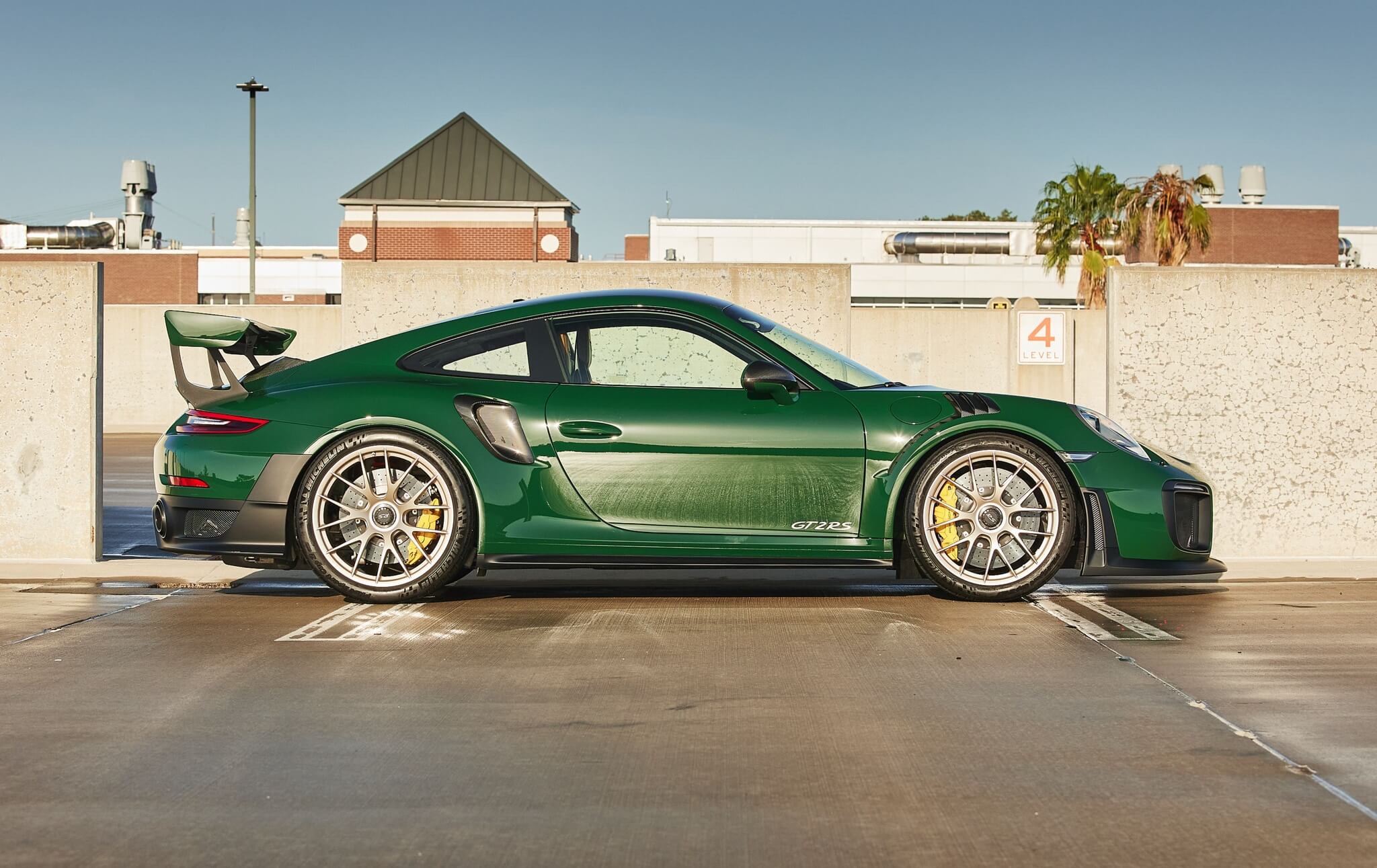 What sets this GT2 RS apart from all others is its interior. Typically, when ordering a new GT2 RS from Porsche, buyers had the option of selecting a black or black and red leather and Alcantara interior. However, this particular GT2 RS, ordered new by an executive at Porsche North America, stands out. The interior is adorned with Cognac leather, covering the hardback bucket seats, lower dashboard, and door trim, making it reportedly the only GT2 RS in the world with this distinctive interior configuration.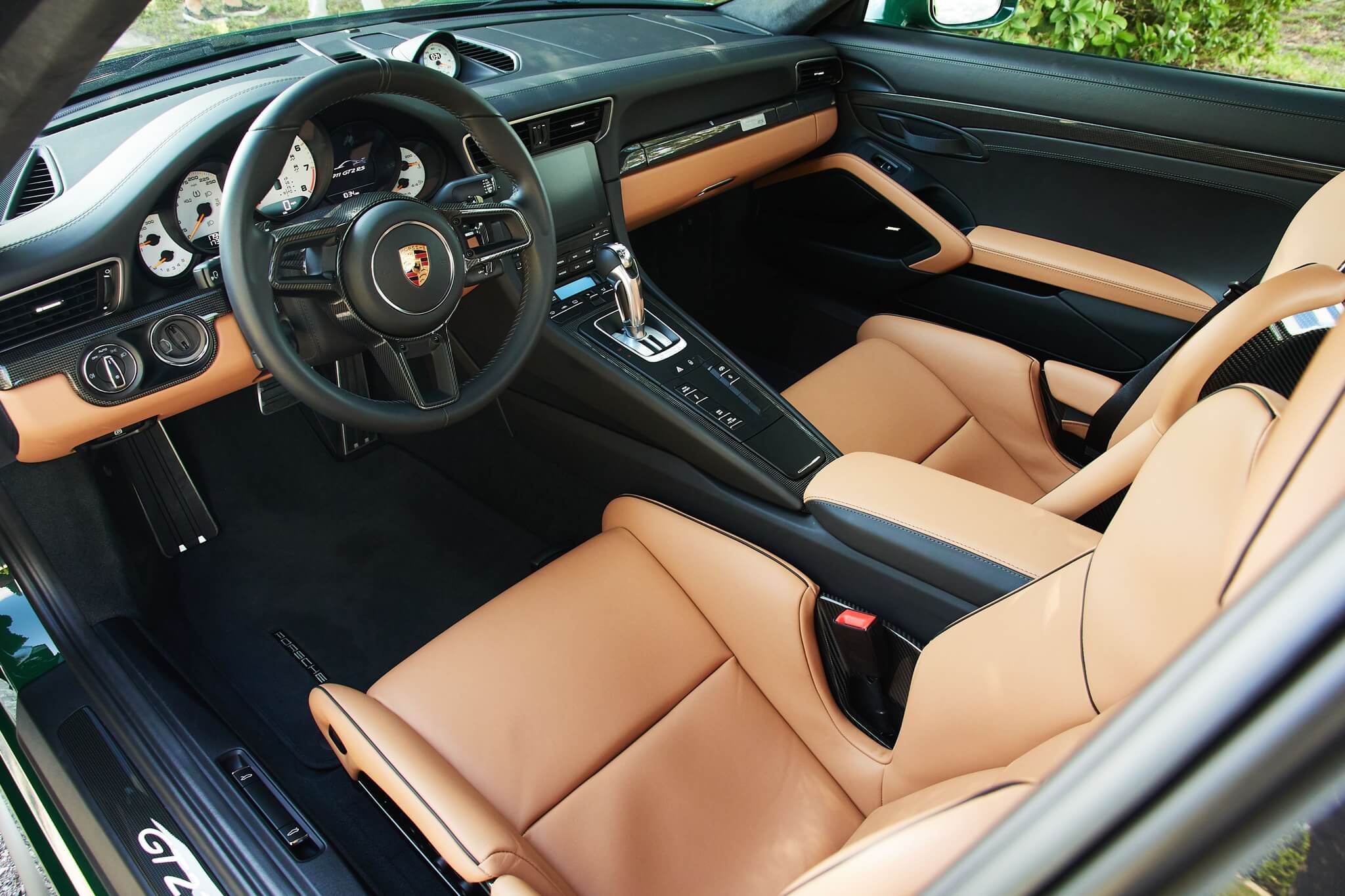 The twin-turbocharged 3.8-liter flat-six engine delivers up to 700 HP and 553 lb.-ft of torque to the rear wheels through a 7-speed dual-clutch PDK transmission. Achieving 0-60 MPH in as little as 2.7 seconds and a top speed of over 210 MPH, the GT2 RS comes equipped with Porsche Ceramic Composite Brakes (PCCB) and specially tuned versions of Porsche Active Suspension Management (PASM), Porsche Stability Management (PSM), and Porsche Torque Vectoring Plus (PTV+).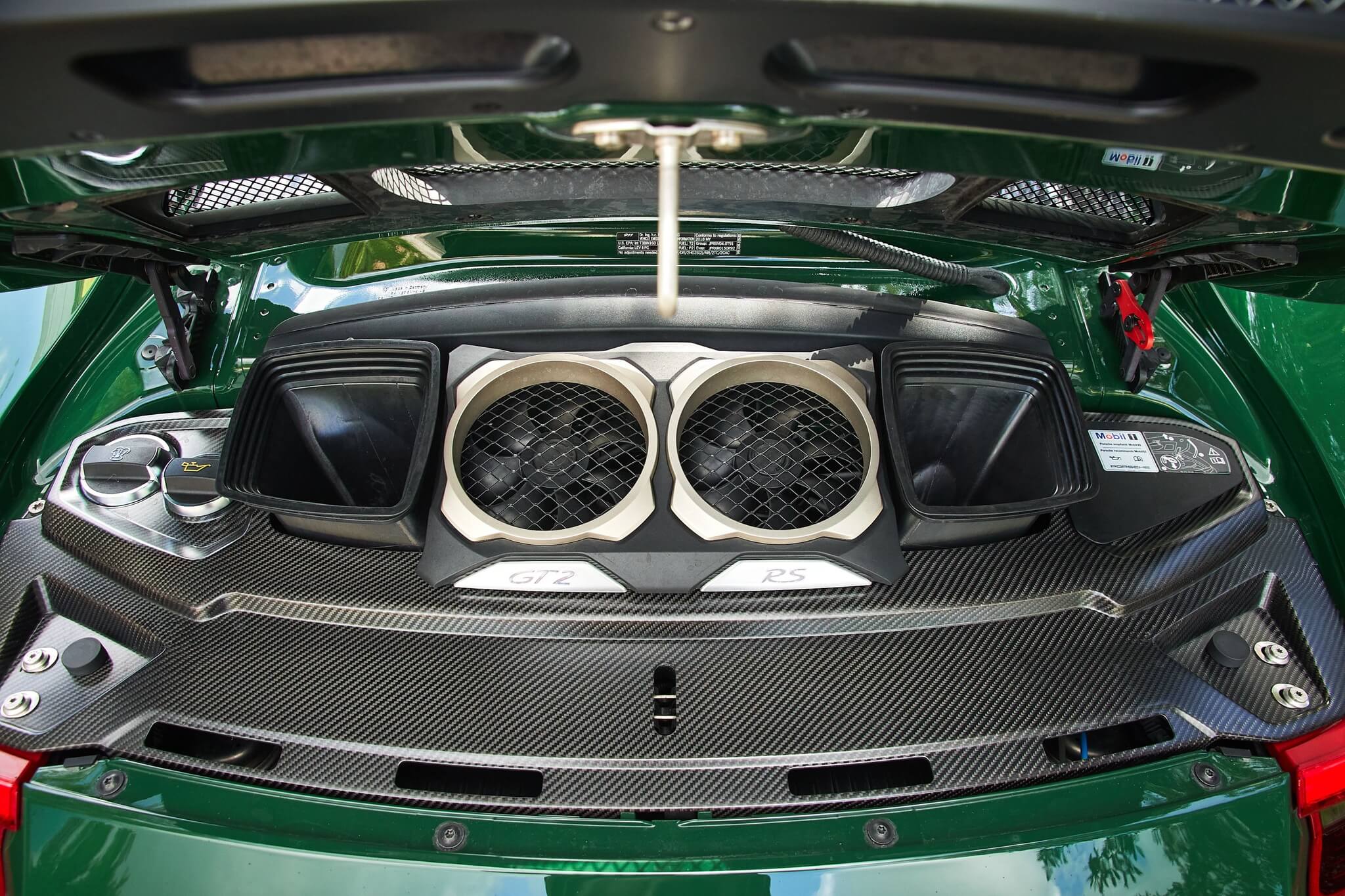 This unique example, featuring over $25k in Custom Tailoring options, is currently available for auction on PCARMARKET, offered by its seller from Florida, with the odometer showing under 2k miles.
Source: PCARMARKET