A very low mileage, completely original 2005 Porsche Carrera GT who has only had one owner until 2021 is currently on offer at Issimi.
It has been ten years since Porsche ceased production of the Carrera GT, so the model is now considered as part of the Porsche Classic family. The Porsche Carrera GT had an exclusive production run of only 1,270 units. This example is equipped with the standard production 5.7-liter naturally aspirated, ten-cylinder V10 engine with dry-sump lubrication, which is a slight increase from the 5.5-liter engine that came before. It has a maximum power output of 604 bhp with 435 lb-ft of torque.
The example was sold new by Carlsen Porsche based in Redwood City, California. For the next 16 years, the first owner kept custody of the Carrera GT and has kept the example in its original, unmodified form. It was originally optioned with a carbon fiber shift knob and handbrake handle. It also had thicker steering wheel and floor mats.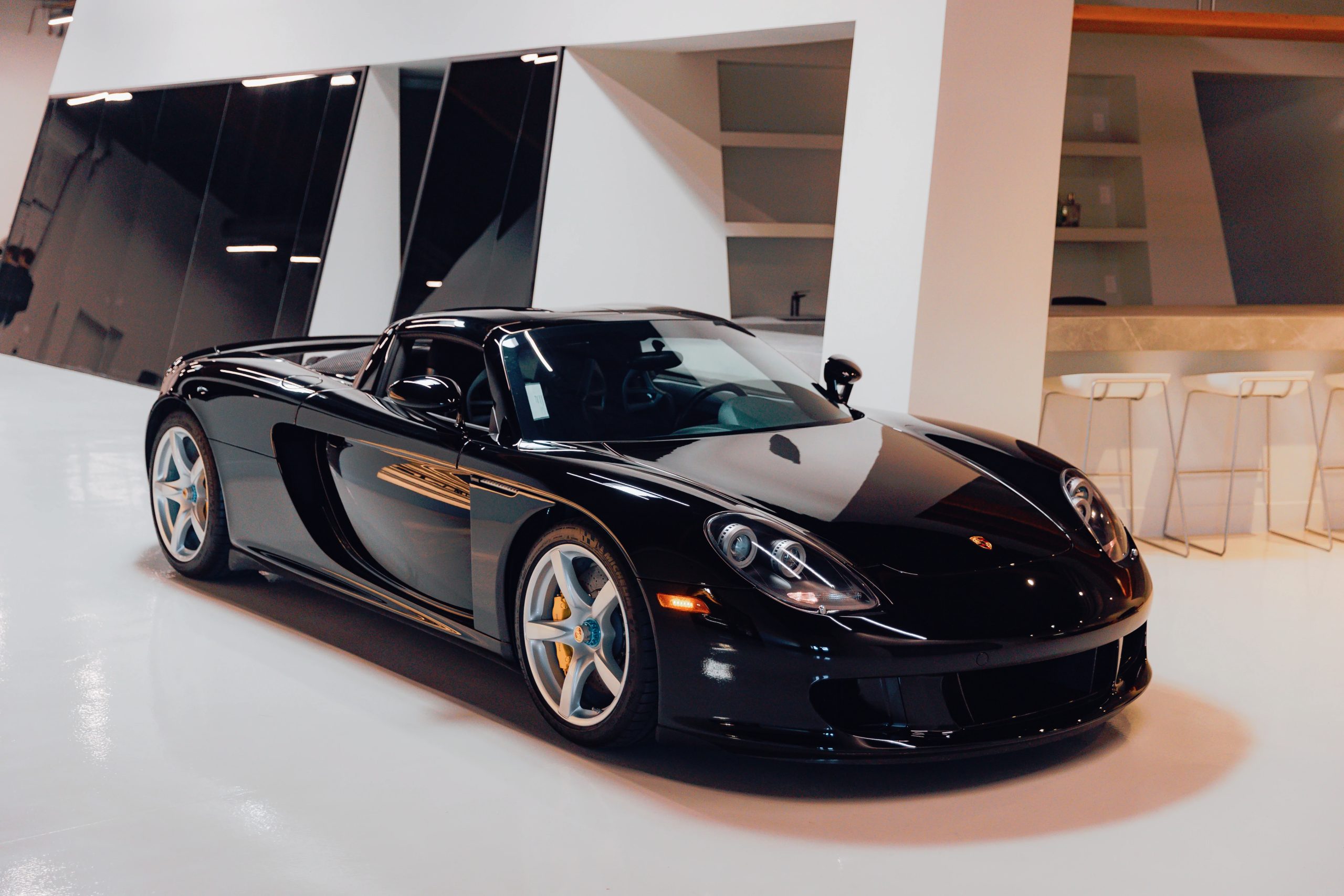 The sale will come with its original Carrera GT presentation box which still has its V10 paperweight, sales brochure, and a VHS tape! There will also be press photos, color chart, and even the original allocation agreement between Carlsen Porsche and the first owner. It has even kept the leather pouches that are supposed to go inside the hidden door compartments which can be accessed from the door shut area.
This gorgeous example is finished in Black and matched to its Dark Grey interior. Aside from having had only two owners, one of the best things about this example is that it is also practically unused having been driven for only 2,196 miles from new.
The seller has an asking price of $1,895,000 for the 2005 Porsche Carrera GT.