Bring A Trailer is currently offering a gorgeous example of a 1997 Porsche 911 Turbo, one of the marque's final air-cooled models.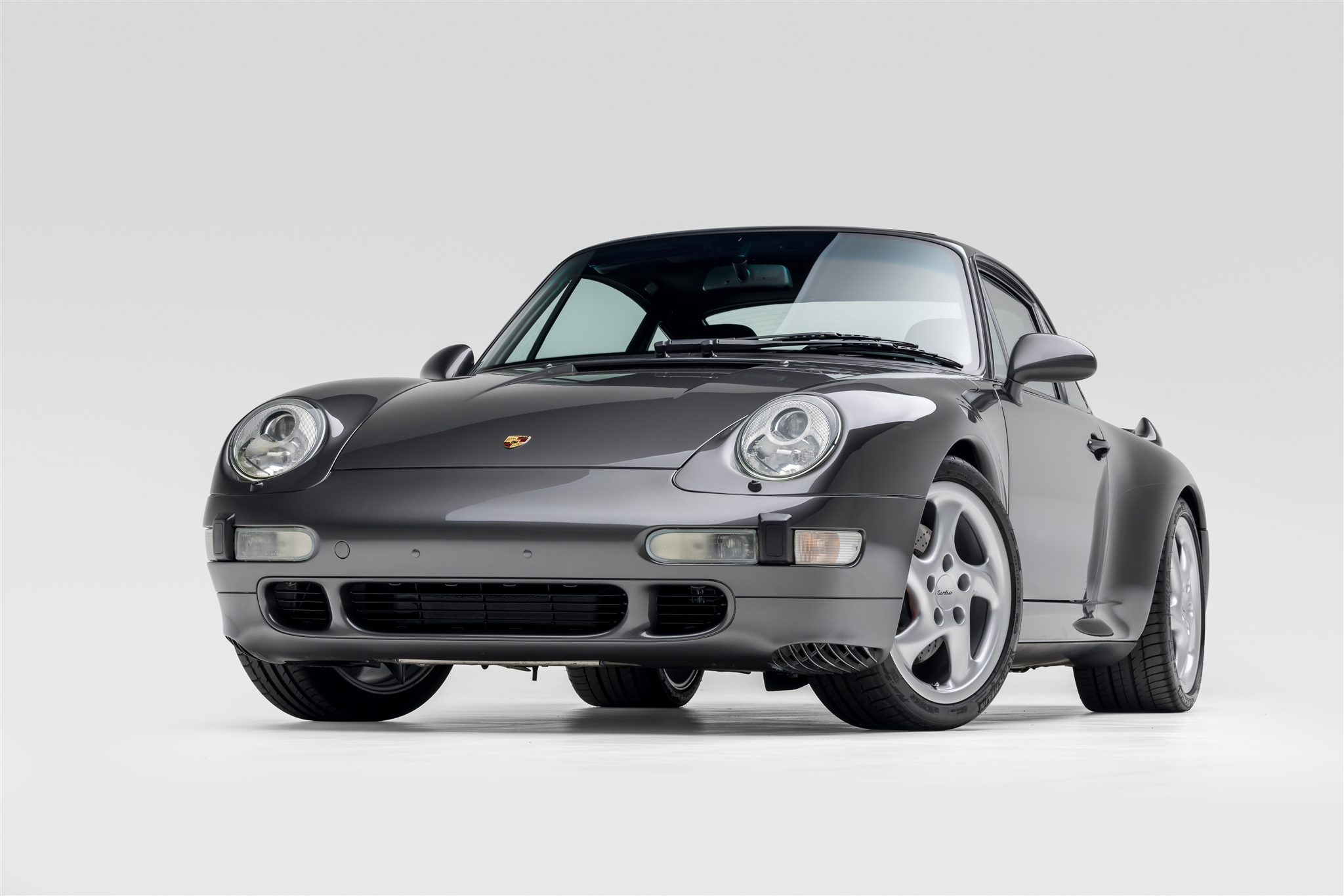 The 993 Turbo was available between late 1995 to 1998. Powered by a twin-turbocharged 3.6 liter flat six, it was rated at 402-horsepower. It's distinguished easily from the rear, as the whale-tail spoiler is quite deep to house the intercoolers meant to cool the intake charge. This extra power might have been a handful for street drivers, so all-wheel drive from the 993 Carrera 4 added traction at all four corners. Approximately 6,000 coupes were made.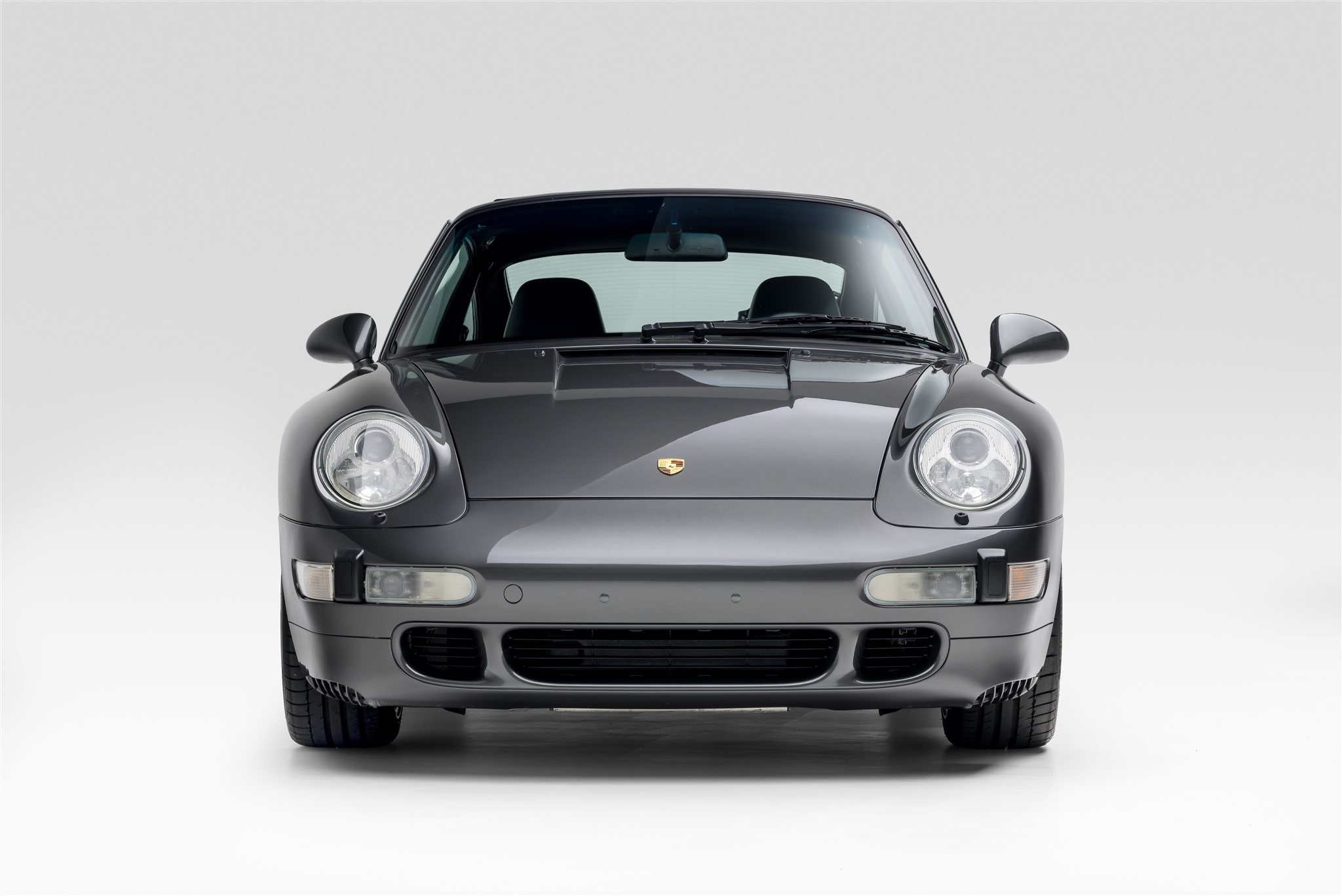 This is the last of the aircooled 911 turbos. Porsche introduced the Turbo for the 1995 model year. It had a 408-hp 3.6-liter engine utilizing two K16 turbochargers and all-wheel drive to effectively put the power to the ground. It was the first 911 Turbo with all-wheel drive, taken from the Porsche 959. Air-to-air intercoolers, electronic engine management, redesigned cylinder heads, and other modified engine internals completed the new engine.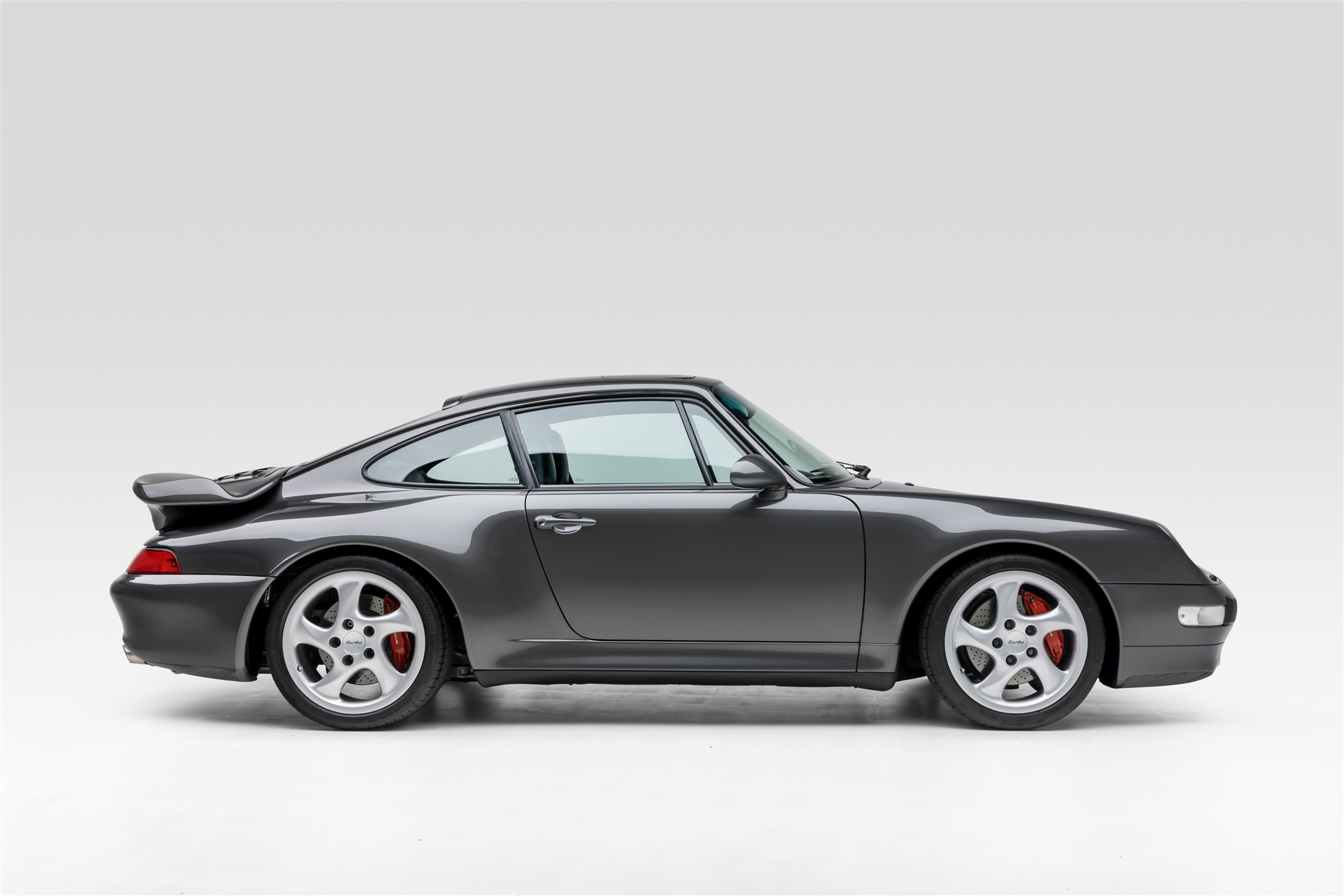 This particular example comes finished in Slate Grey Metallic over black supple leather upholstery and features  a limited-slip differential, 18″ Turbo Twist wheels, xenon headlights, fog lights, a fixed rear spoiler, power-adjustable front seats, cruise control, and automatic climate control.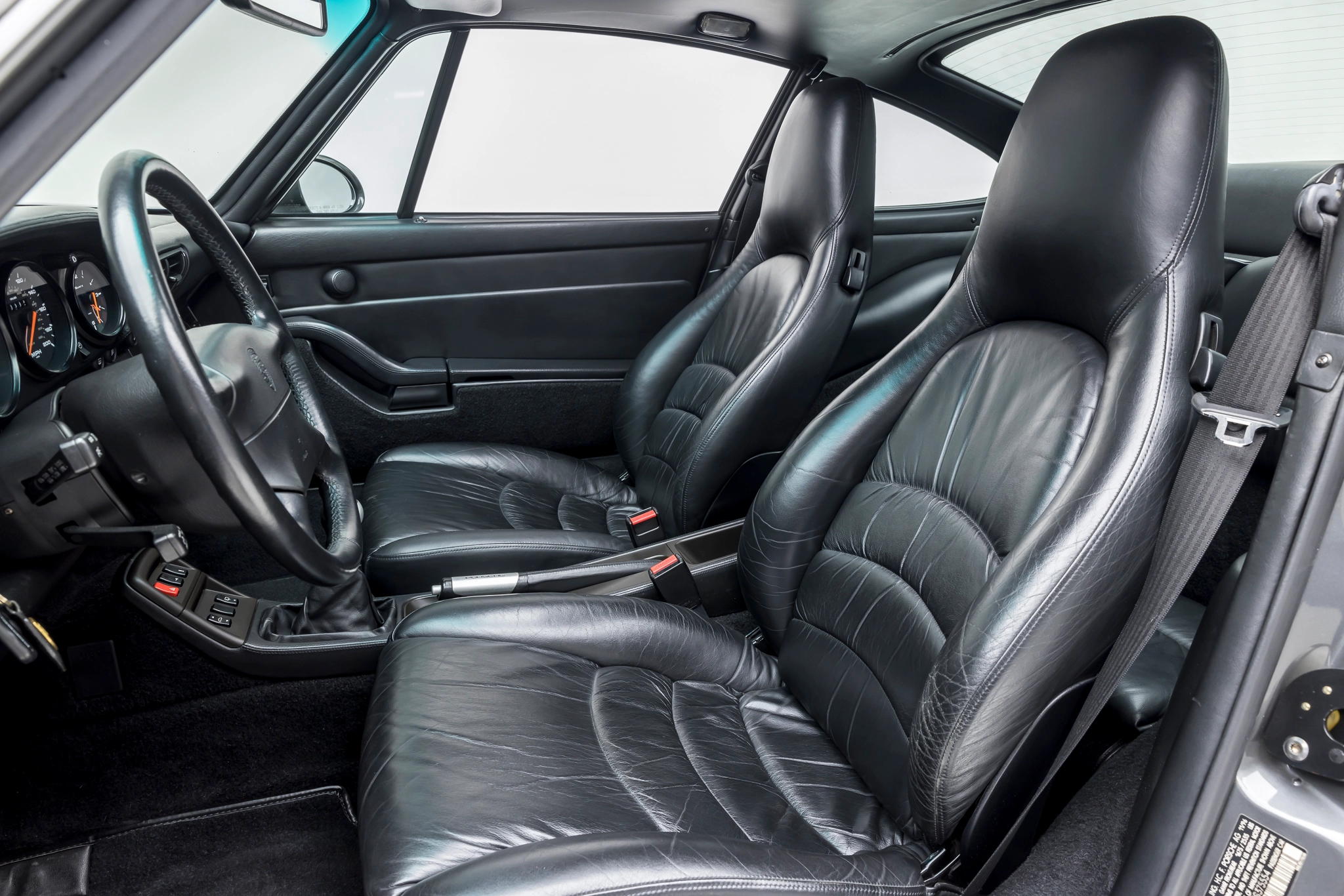 Power comes from a twin-turbocharged 3.6L flat-six that drives all four wheels through a six-speed manual transaxle. The engine was factory rated to produce up to  408 horsepower and 398 lb-ft of torque.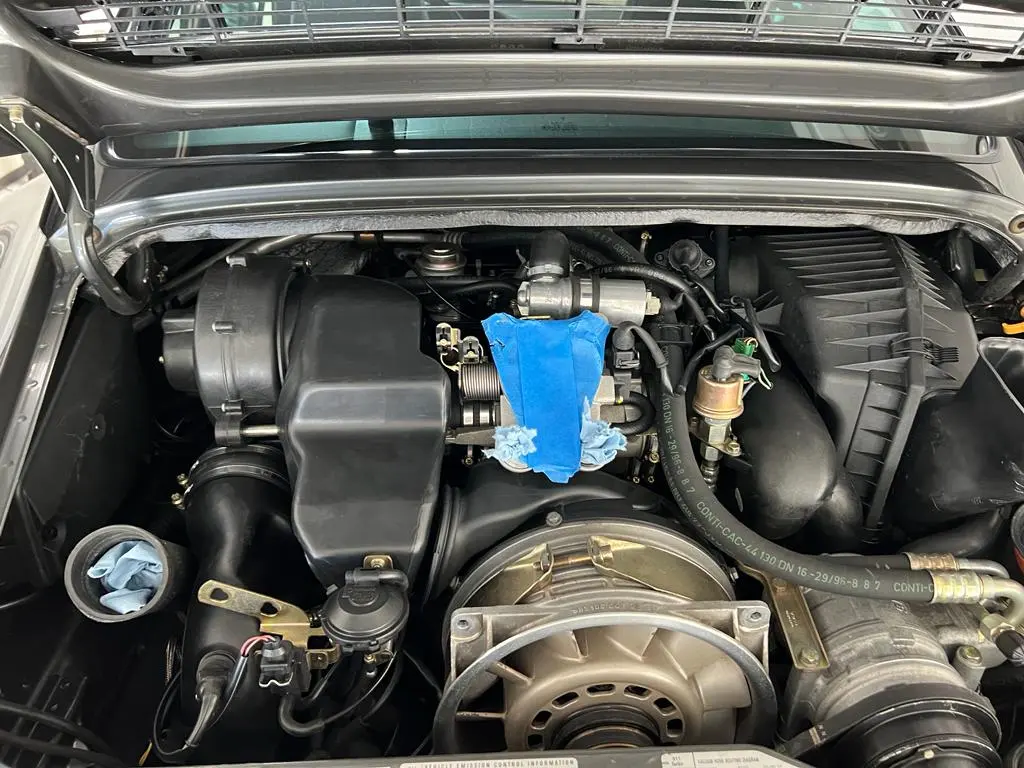 This Porsche 993Turbo is a modern classic that boasts power, refinement, and practicality. With just over 41,000 miles on the odometer, this 993 Turbo is an excellent option for those seeking a dependable daily driver or a luxurious long-distance touring vehicle.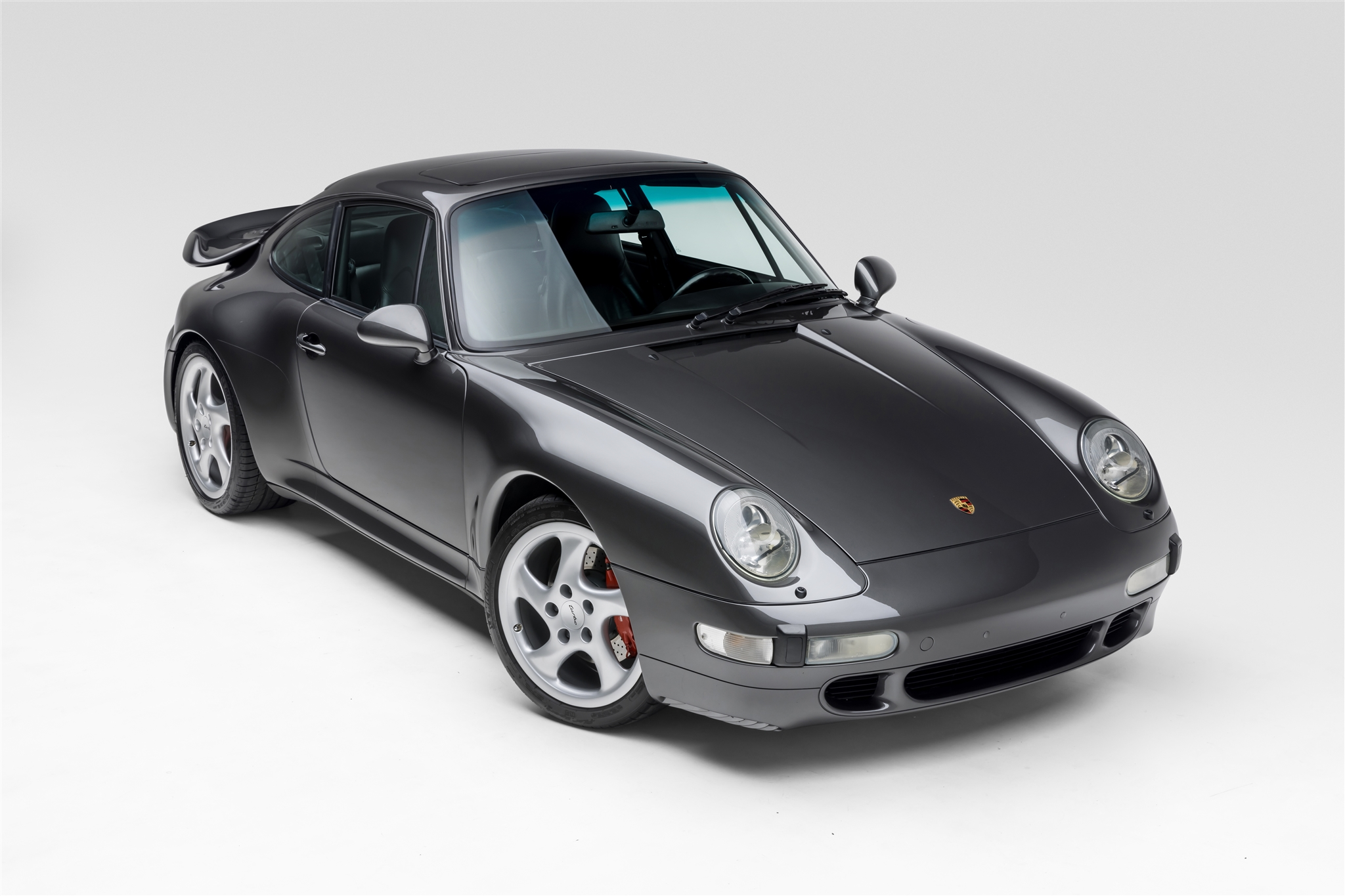 Note: All photos are courtesy of Bring A Trailer