The Porsche 993 Turbo, introduced during the 993 generation of the 911, revolutionized the sports car landscape. With a 400 horsepower twin-turbo flat-6 engine, it achieved a 0-60 mph time of just over 4 seconds and a top speed exceeding 180 mph. This outstanding performance, combined with daily drivability and Porsche's renowned reliability, put the 993 Turbo on par with rare and expensive supercars of its time.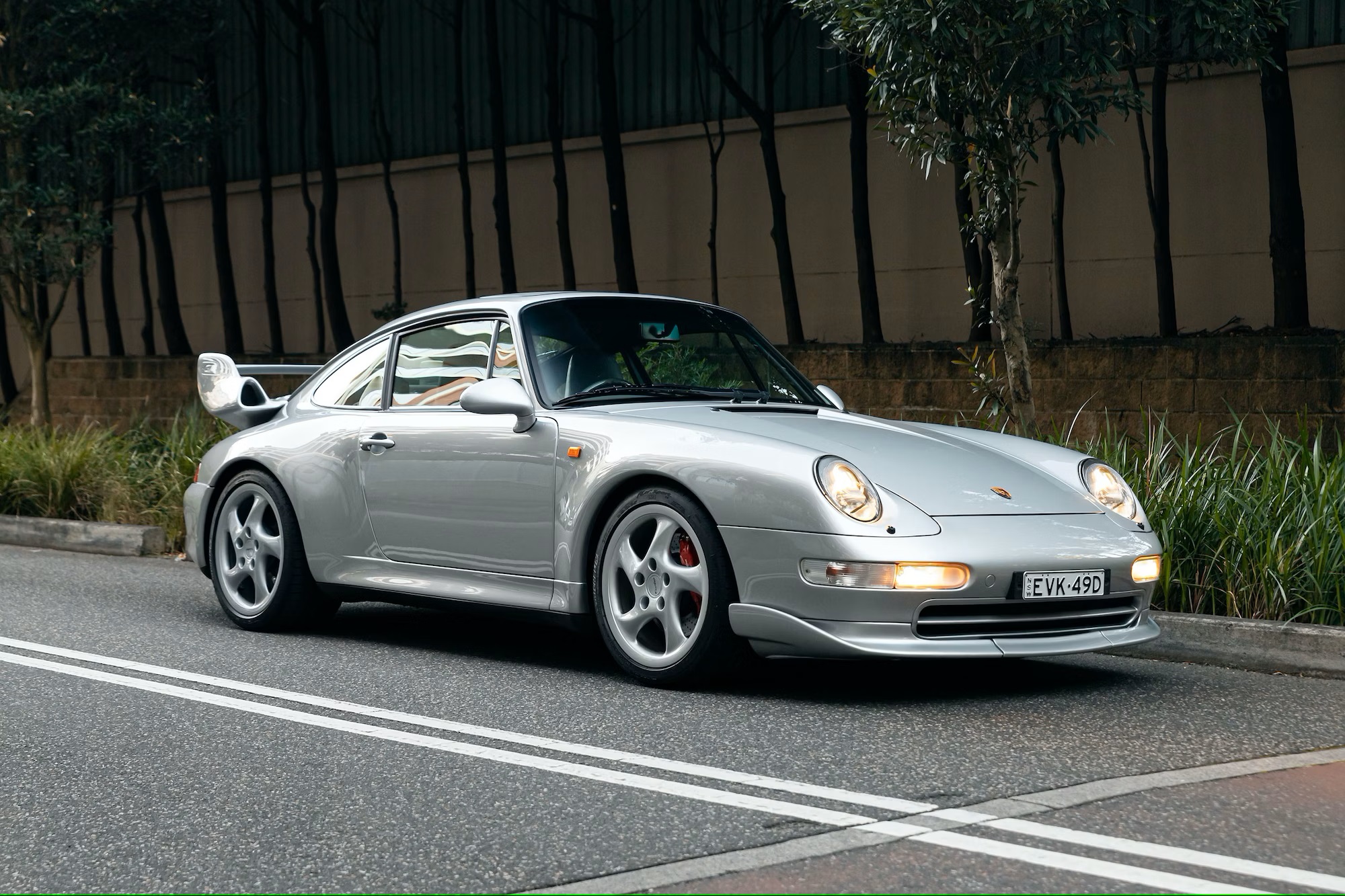 Notably, the 993 Turbo featured an advanced all-wheel-drive system capable of dynamically shifting power between the front and rear axles. This system improved upon previous versions, offering enhanced traction and stability. Visually, the Turbo boasted widened rear fenders, a revised front bumper, and a distinctive rear spoiler housing the intercoolers.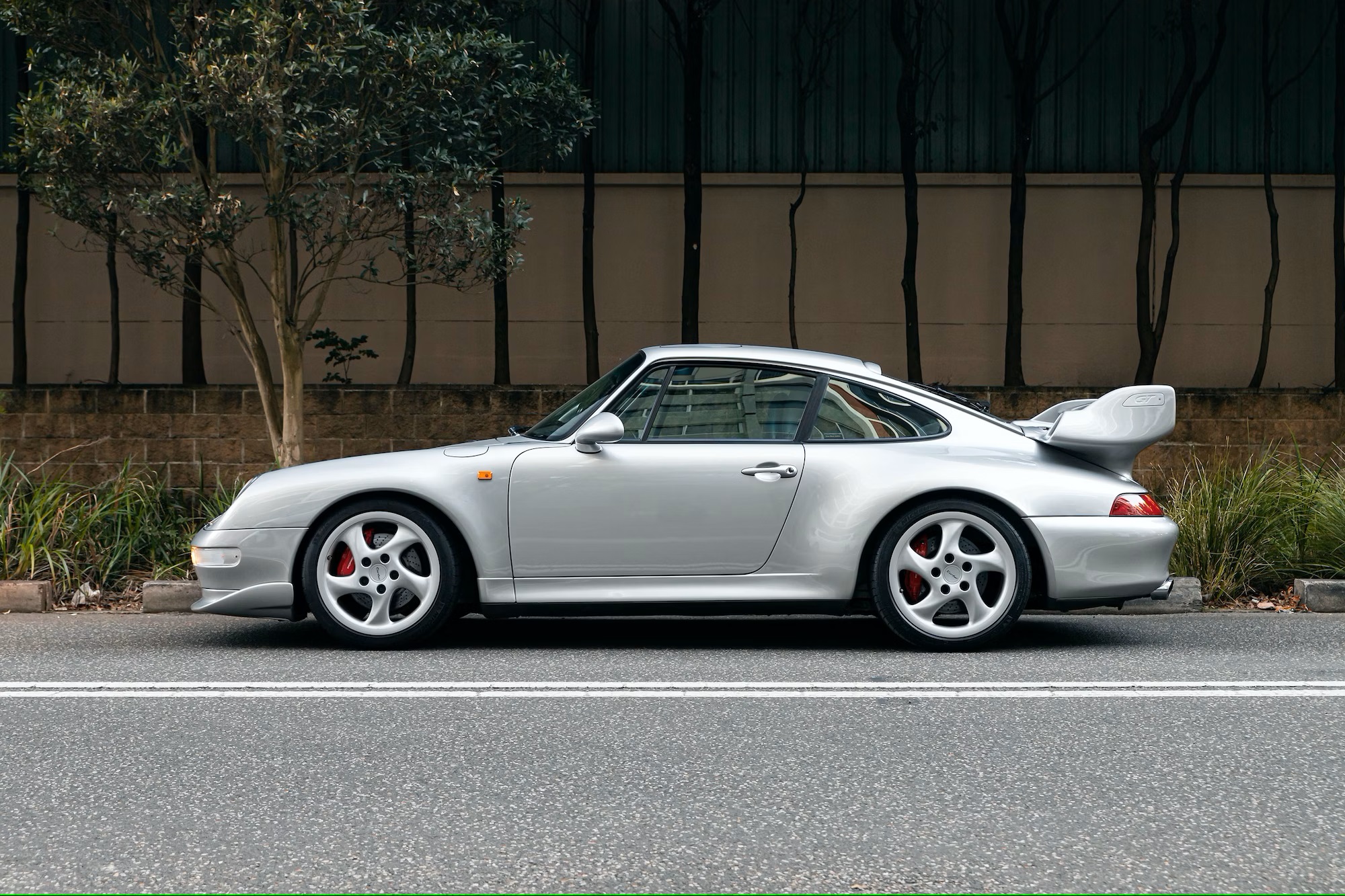 This specific 993 Turbo, currently up for auction on Collecting Cars, is an exceptional and well-equipped version of this modern classic sports car, making it highly desirable. It was specially ordered with the rare 'X50' power kit, boosting the power output of its twin-turbocharged air-cooled 3.6-litre flat-six from 304kW to 331kW. The power increase is achieved through the use of larger K24 turbos and intercoolers, a revised ECU, and a freer-flowing twin-pipe exhaust.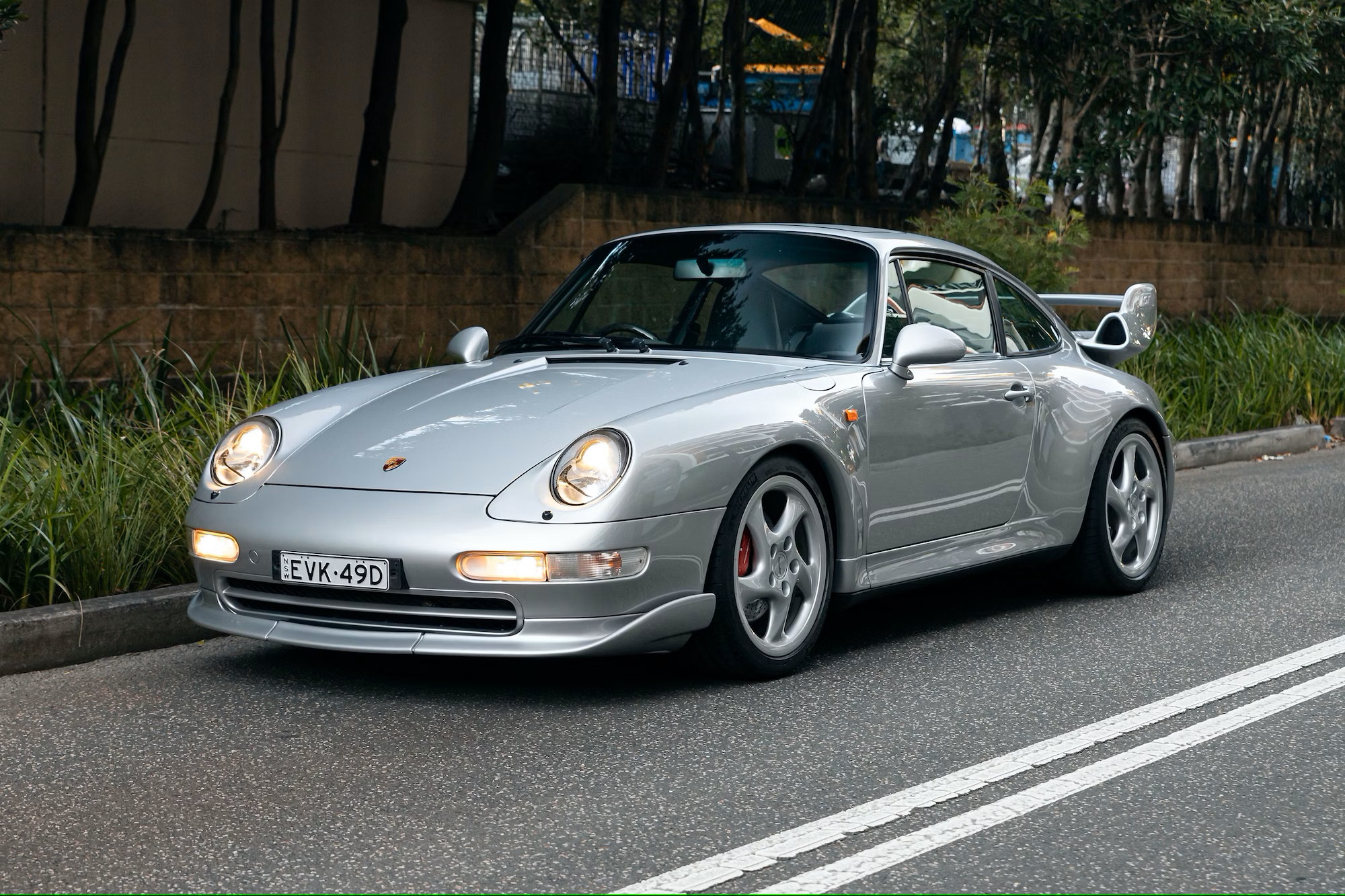 In addition, the car boasts several unique features including carbon-fibre interior accents, oval stainless-steel tailpipes, a sunroof, and a top-tinted windscreen. Notably, it also comes with the rare option of genuine Porsche front and rear GT spoilers, typically found on the 911 Carrera RS and GT2 models, which were professionally installed by the delivering Porsche dealership.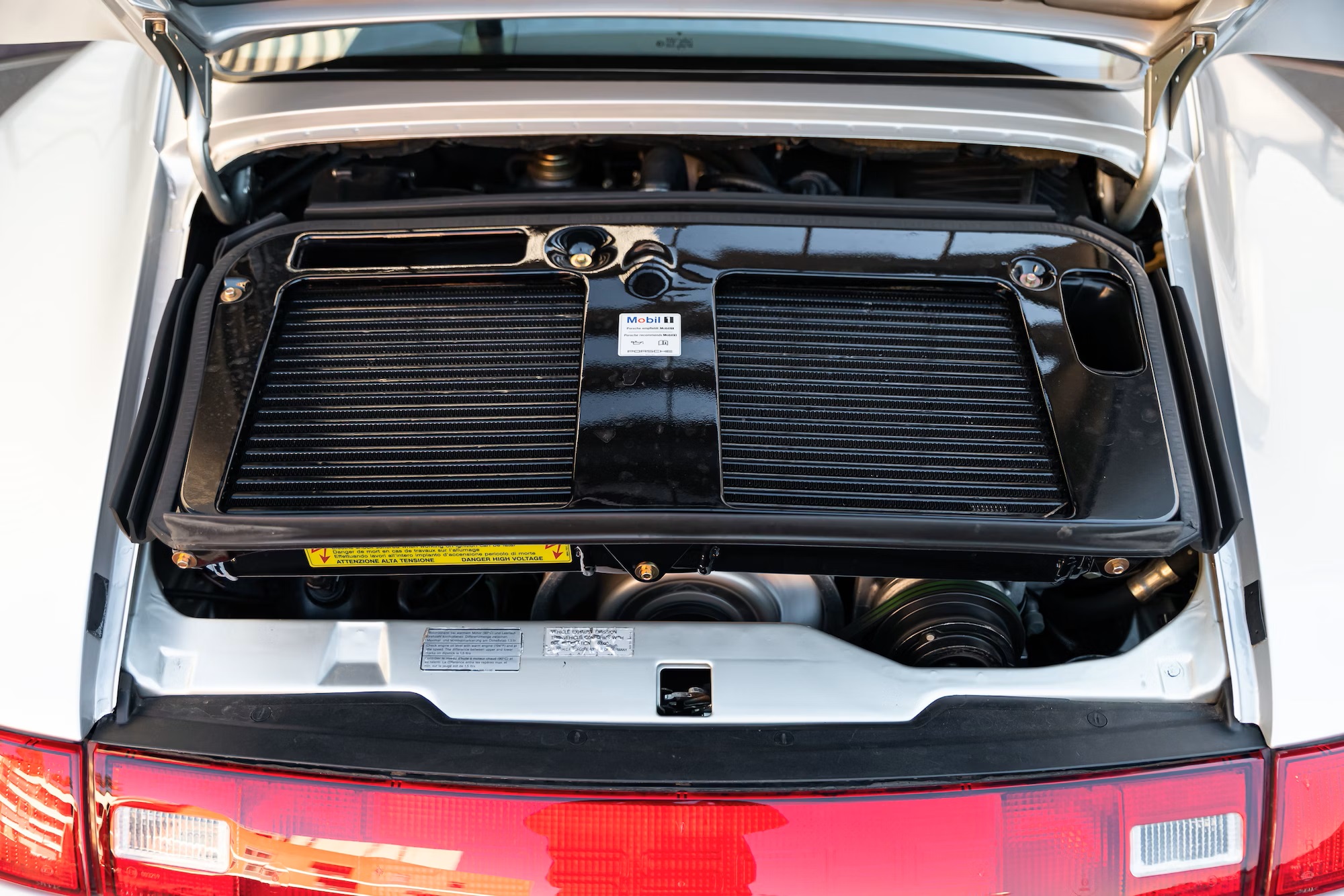 Finished in the tasteful Arctic Silver metallic exterior color, complemented by a Classic Grey leather-trimmed interior with aluminum and carbon-fibre trim inlays, this 911 Turbo exudes elegance. It rides on a set of 18-inch Techno-Rad wheels featuring Turbo script center caps, showcasing red brake calipers and matching N-rated Michelin Pilot Sport tires.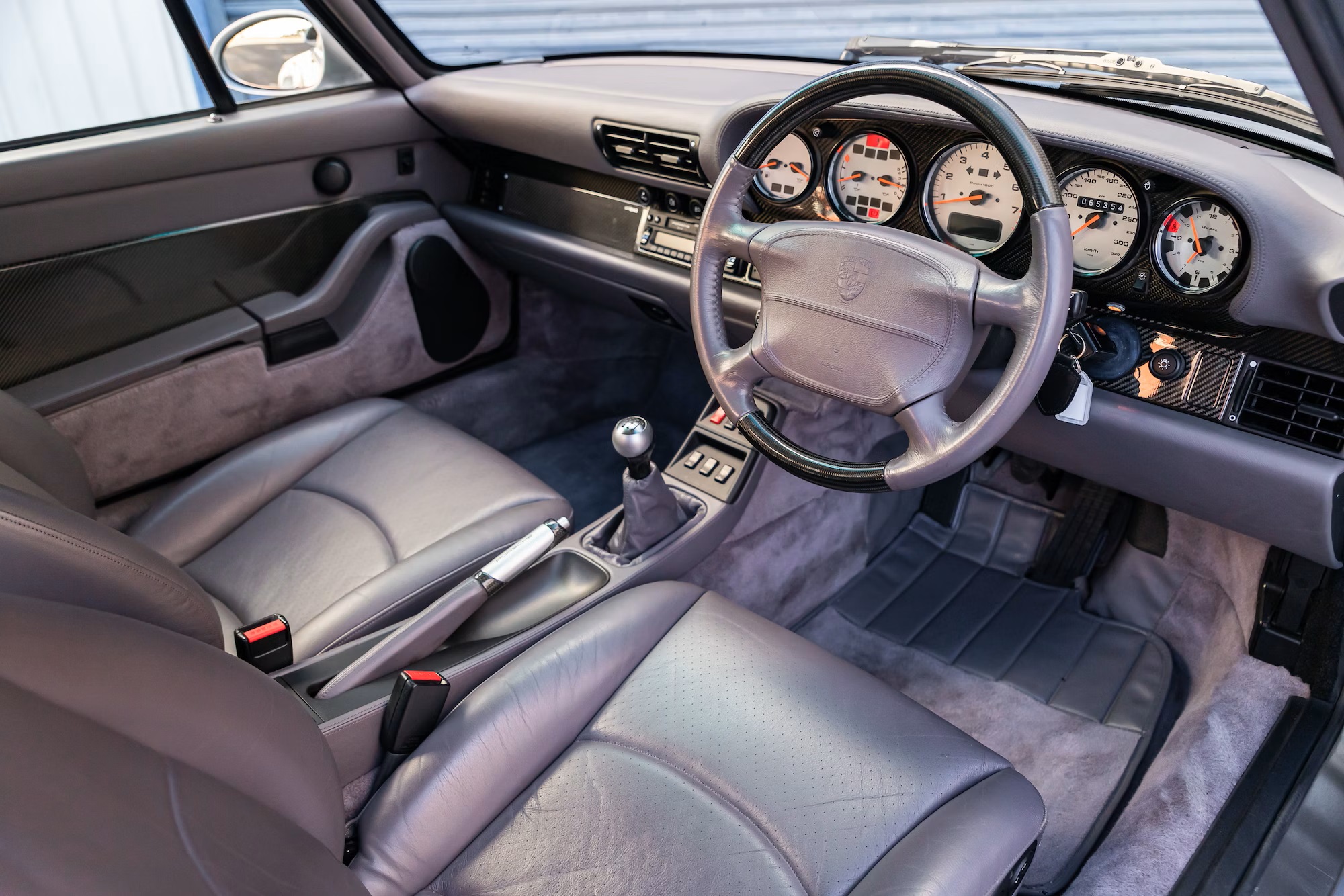 Believed to be one of the first cars commissioned through Porsche's Exclusive Manufaktur department, this 911 Turbo also comes with genuine front and rear GT spoilers, along with various carbon and aluminum interior accents.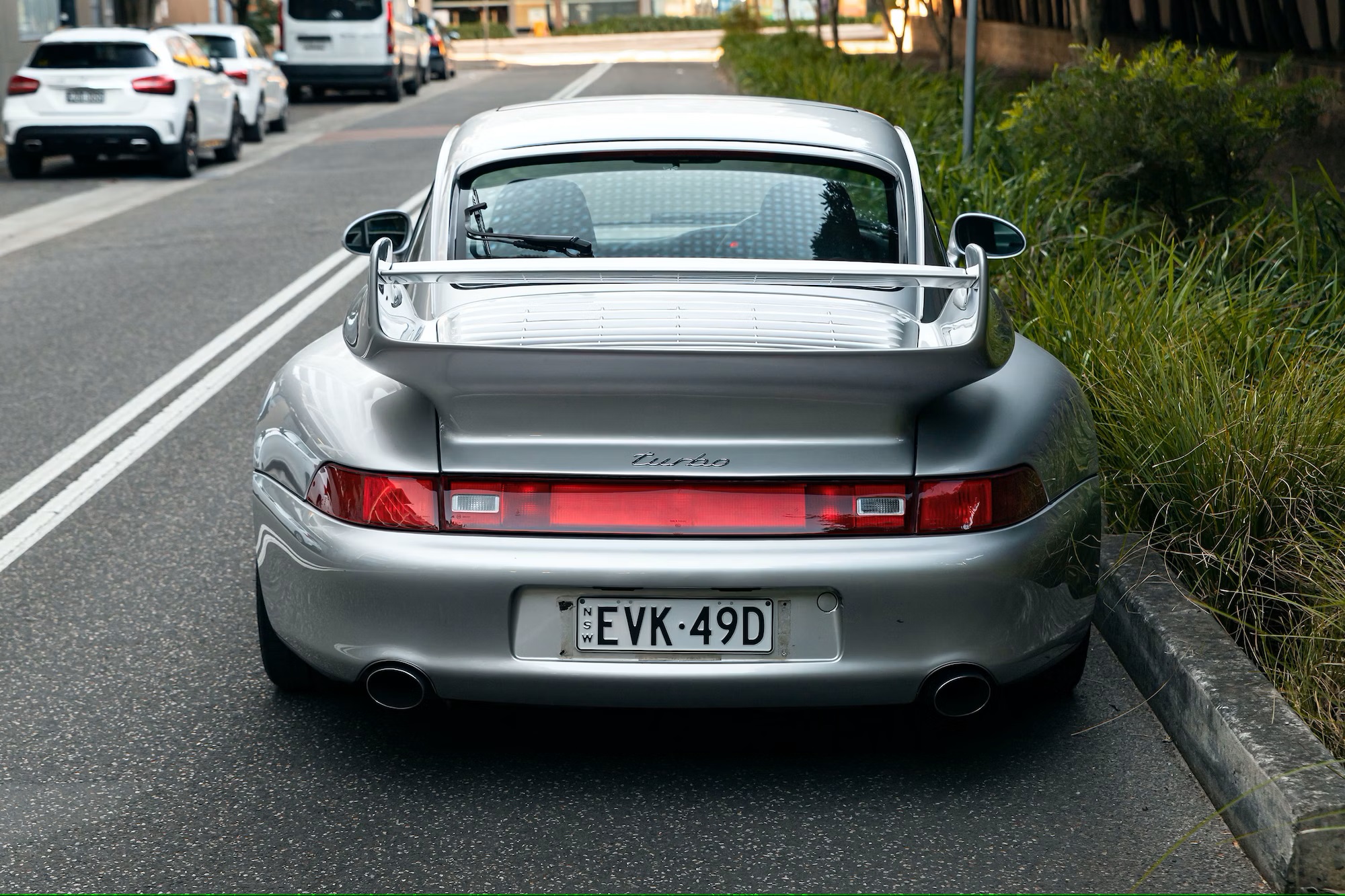 With the coveted X50 power kit and an array of 'Exclusive' body and interior parts, this 993-generation Porsche 911 Turbo is an enticing example of a modern classic performance car. Its highly original condition add to its appeal, making it a thrilling and discerning addition to any collection of sought-after modern classic sports cars.
Source: Collecting Cars