The final air-cooled 911 Turbo from Porsche was the Type 993 Turbo S, offering a remarkable conclusion to that era. Only 176 example were made for North America, with each of them being meticulously designed and built by the Exclusive Department with custom features and numerous engine and chassis upgrades.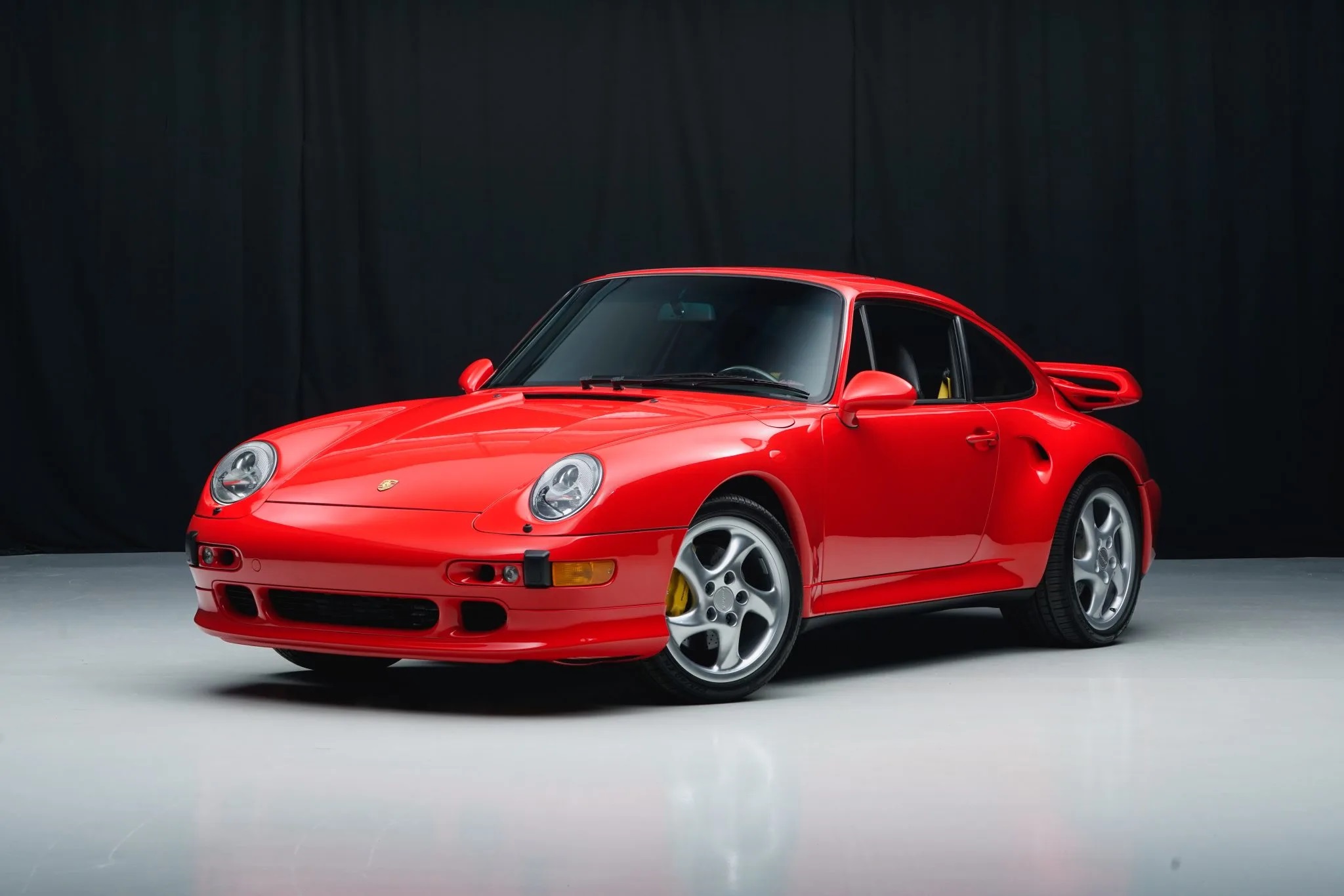 Equipped with a 3.6-liter SOHC flat-six engine featuring alloy cylinder heads and case, the Turbo S boasted larger twin KKK K24 turbochargers for immediate throttle response. The Bosch Motronic engine-management system was also modified to handle the increased horsepower, now reaching 424 horsepower at 6,250 rpm for the US market. To manage the higher performance, a secondary oil cooler was added to dissipate heat.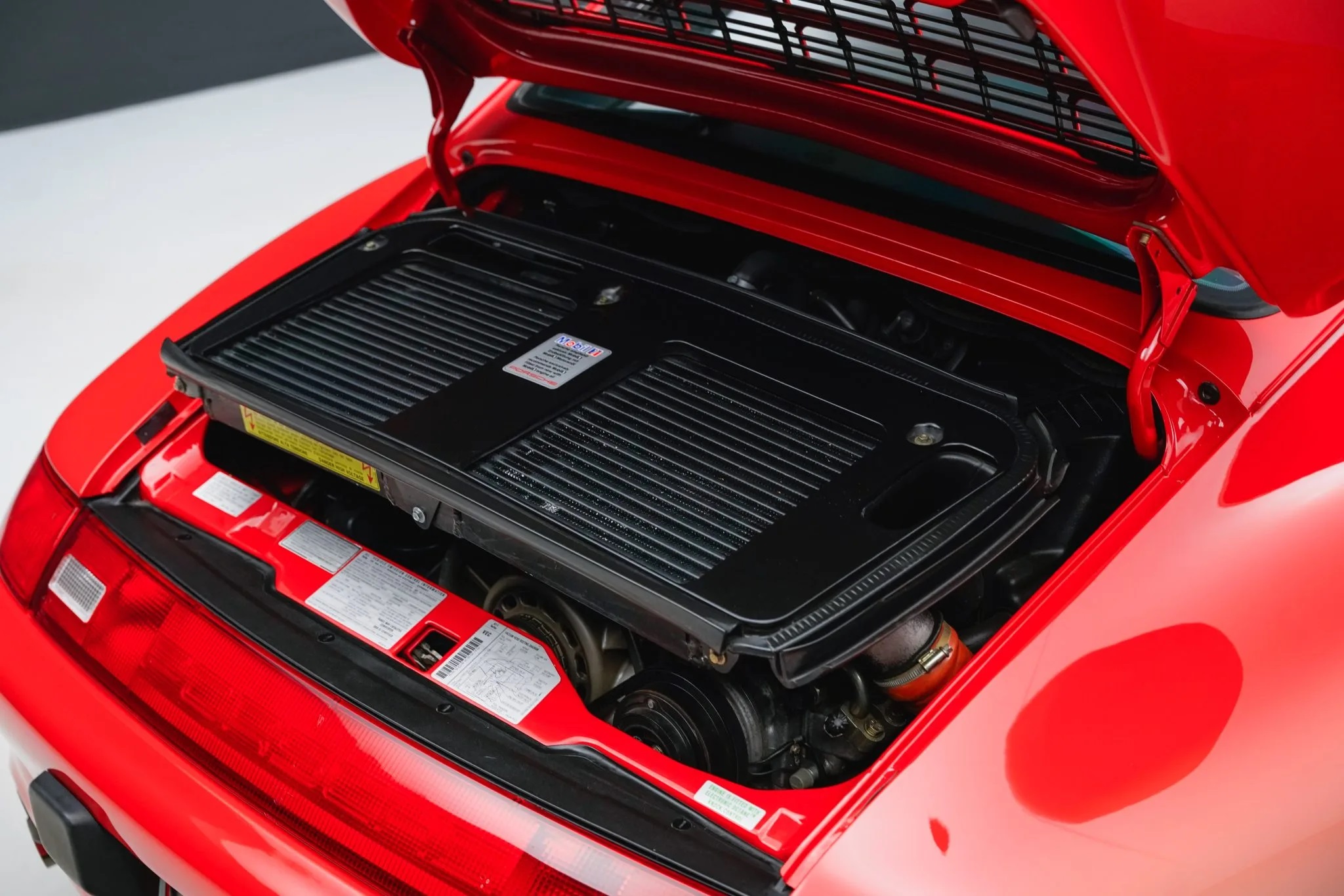 Drawing from the advancements of the legendary 959, the 993 Turbo S incorporated electronically controlled all-wheel drive for enhanced handling, a first for Porsche Turbos. Stopping power was provided by larger cross-drilled, multi-piston ventilated disc brakes, cooled through front valance brake air ducts and rear brake cooling intakes sculpted into the rear fenders.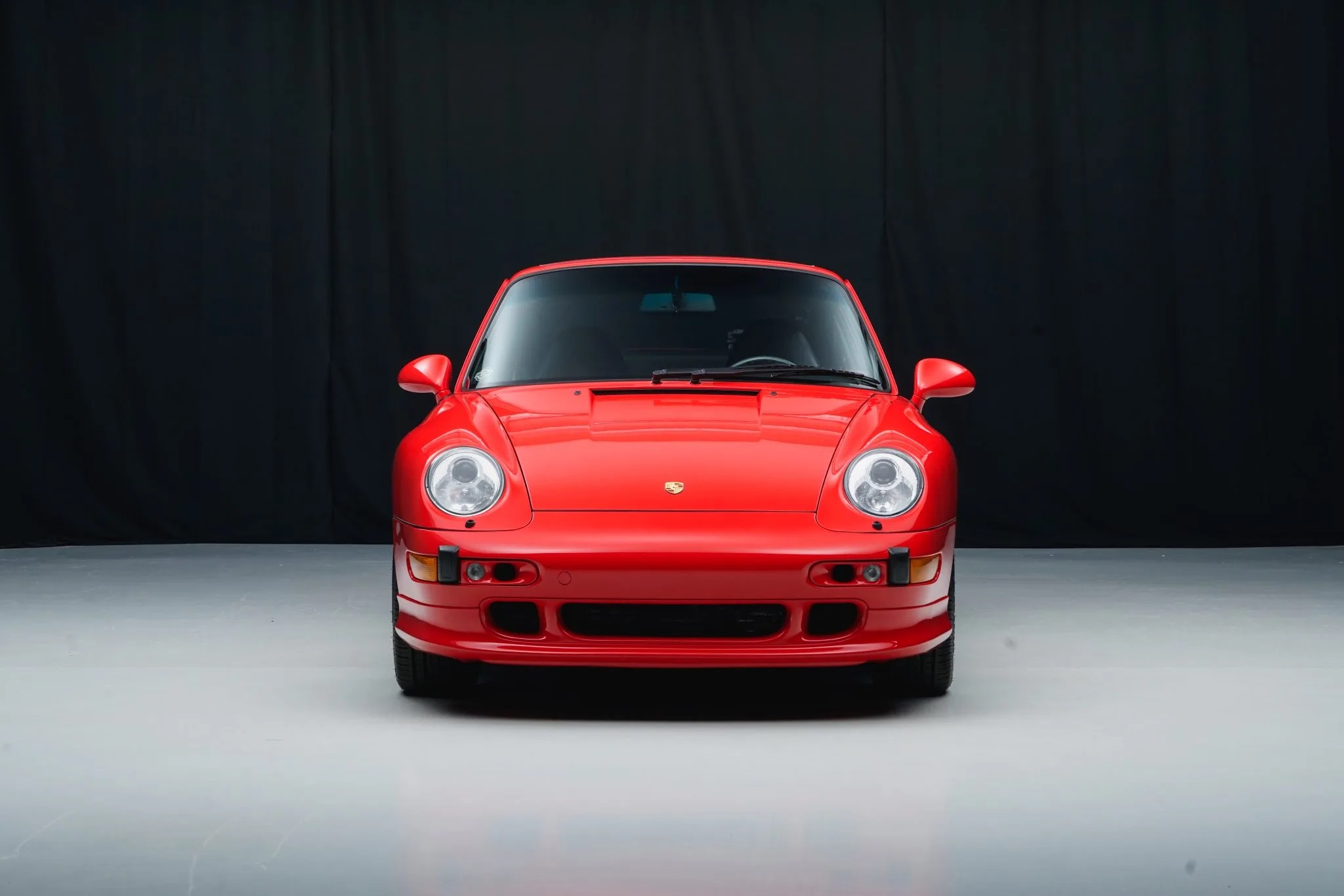 Distinctive features of the Turbo S included yellow brake calipers, a redesigned Aerokit Turbo II front end, and an enlarged twin-blade fixed rear wing with integrated vents for the intercooler. Its wide-body tail design matched the wider 18-inch tires and cast alloy wheels, ensuring excellent road grip. The exhaust note resonated through four pipes. With an upgraded six-speed manual gearbox, the Turbo S accelerated from 0 to 60 mph in 4.2 seconds and reached a top speed of 184 mph.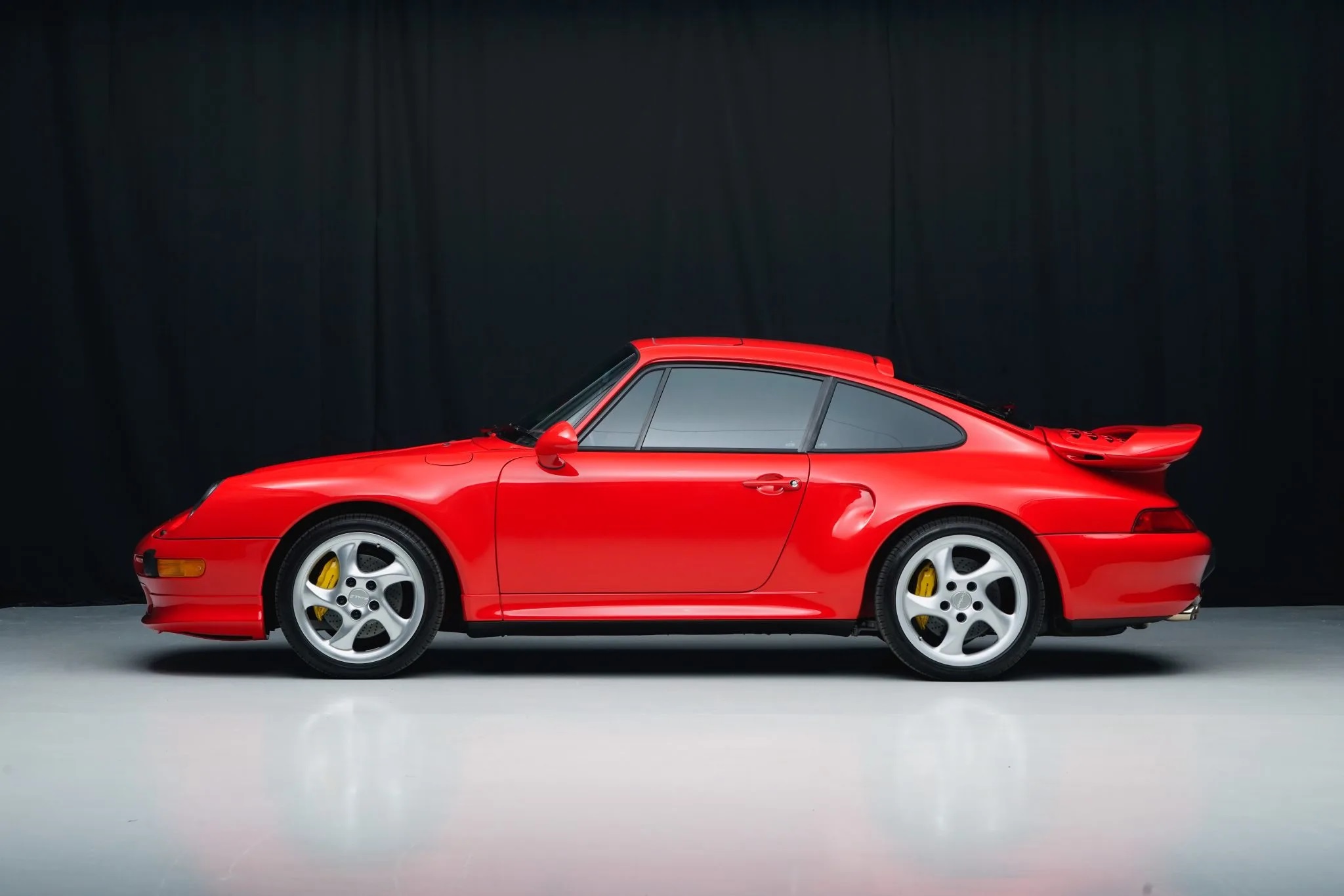 A 1997 Porsche 911 Turbo S is currently up for auction on Bring A Trailer, showcasing a mere 12,000 miles on the odometer. It has a attractive Guards Red exterior complemented by a black leather interior. It is equipped with a twin-turbocharged 3.6-liter flat-six engine, transmitting power to all four wheels through a six-speed manual transaxle and a limited-slip differential.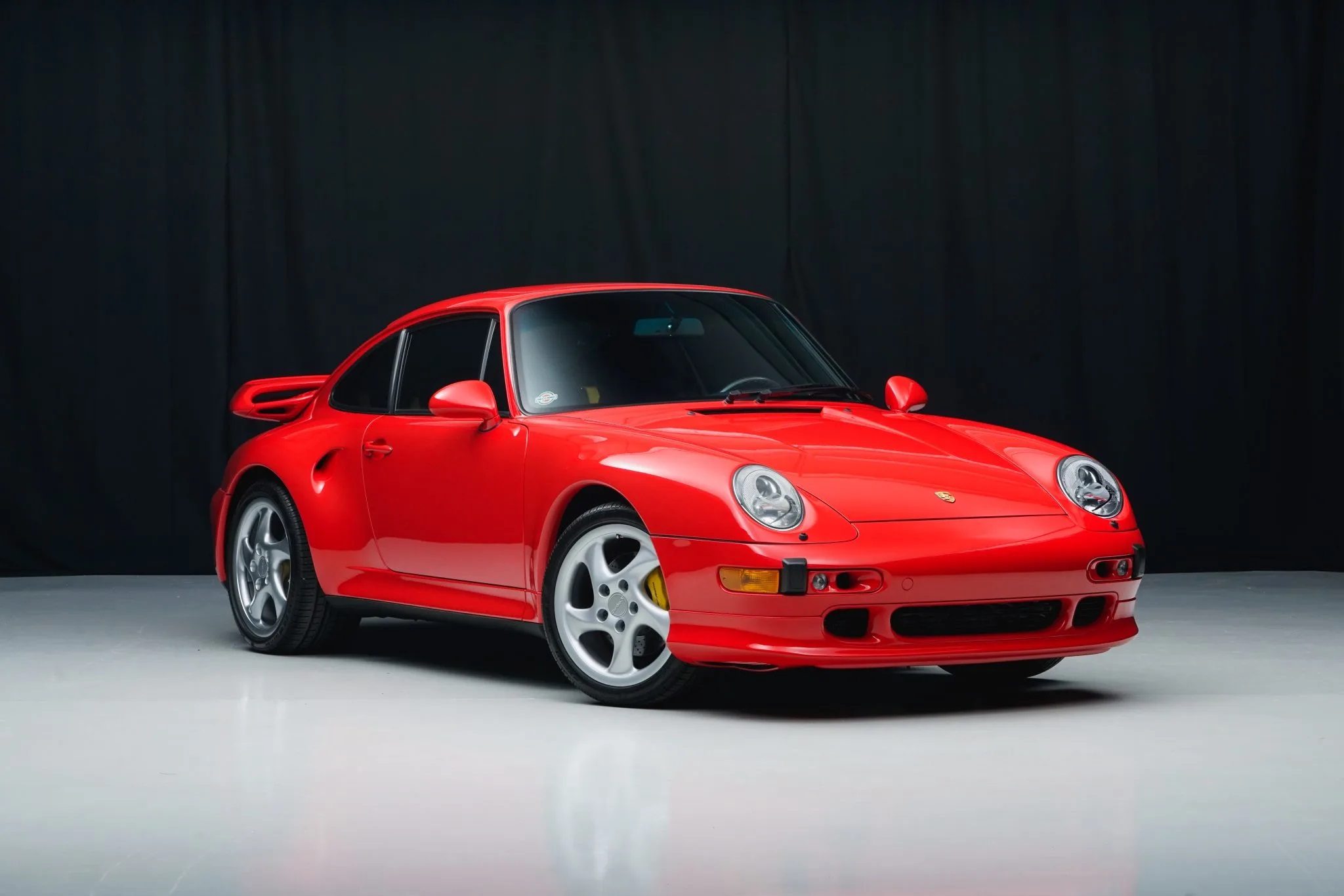 Setting it apart from the standard Turbo, this model boasts larger turbochargers and an additional oil cooler. Integrated quarter panel intakes, revised exterior aerodynamics, and larger brakes with yellow calipers contribute to its exceptional performance. Noteworthy features include 18″ hollow-spoke wheels, xenon headlights, hard-back sport seats, yellow seatbelts, carbon-fiber interior trim, and a Continental head unit.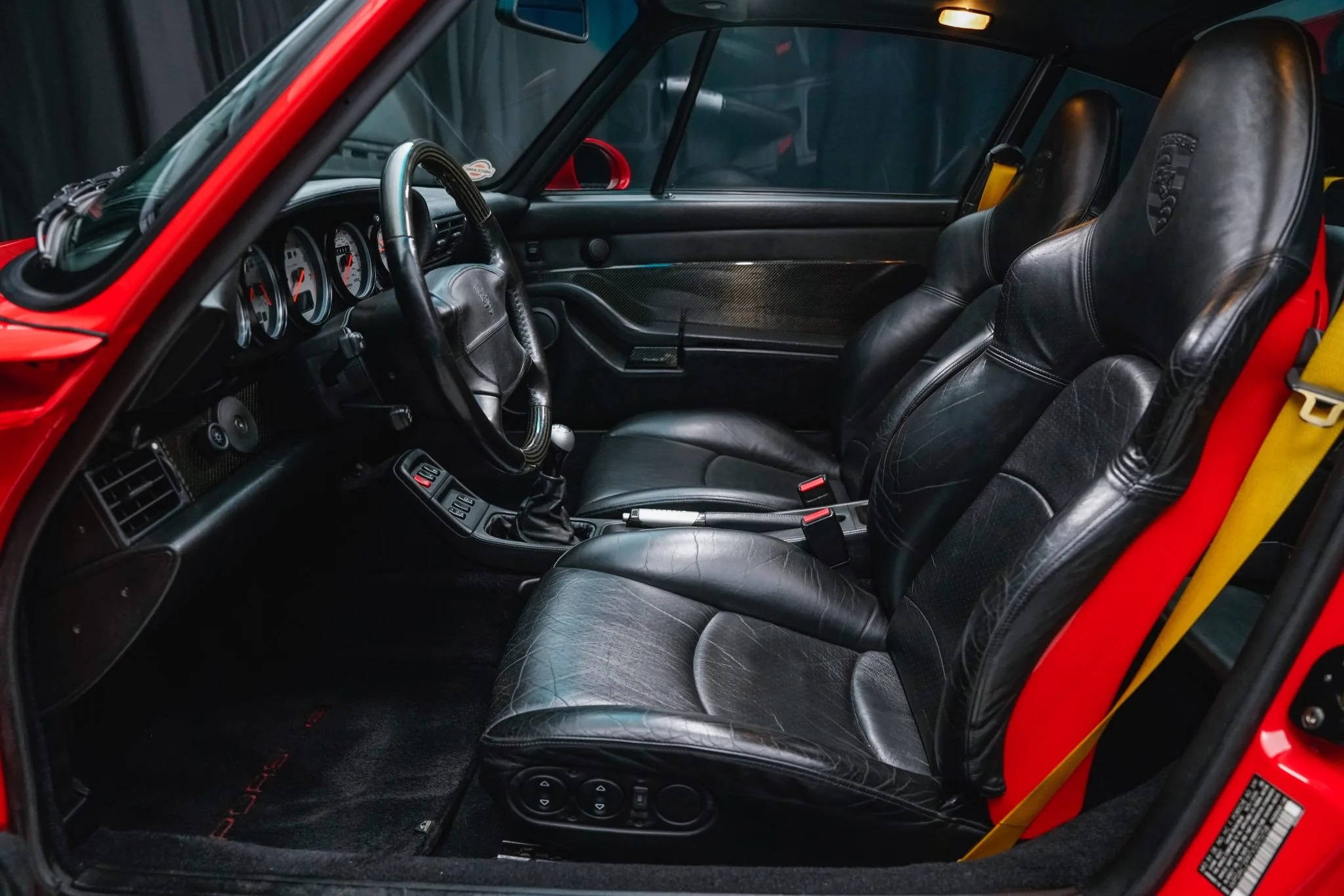 The fortunate future owner of this 993 Turbo S will seize a rare opportunity to experience the culmination of air-cooled technology, symbolizing the end of what many enthusiasts consider Porsche's most extraordinary era.
Source: Bring A Trailer