The 993 Carrera 4S, available from 1995 to 1998 as a 1996 model year onward, was a unique addition to the Porsche lineup. It took the powertrain of the 993 Carrera 4 and housed it in the widebody 993 Turbo shell, featuring 18″ alloy wheels. This model was equipped with the same 3.6-liter naturally aspirated engine but with an enhanced power output of 282 hp, and it was exclusively offered with a 6-speed manual transmission. Unlike the Carrera 4, the 4S did not come in a cabriolet version.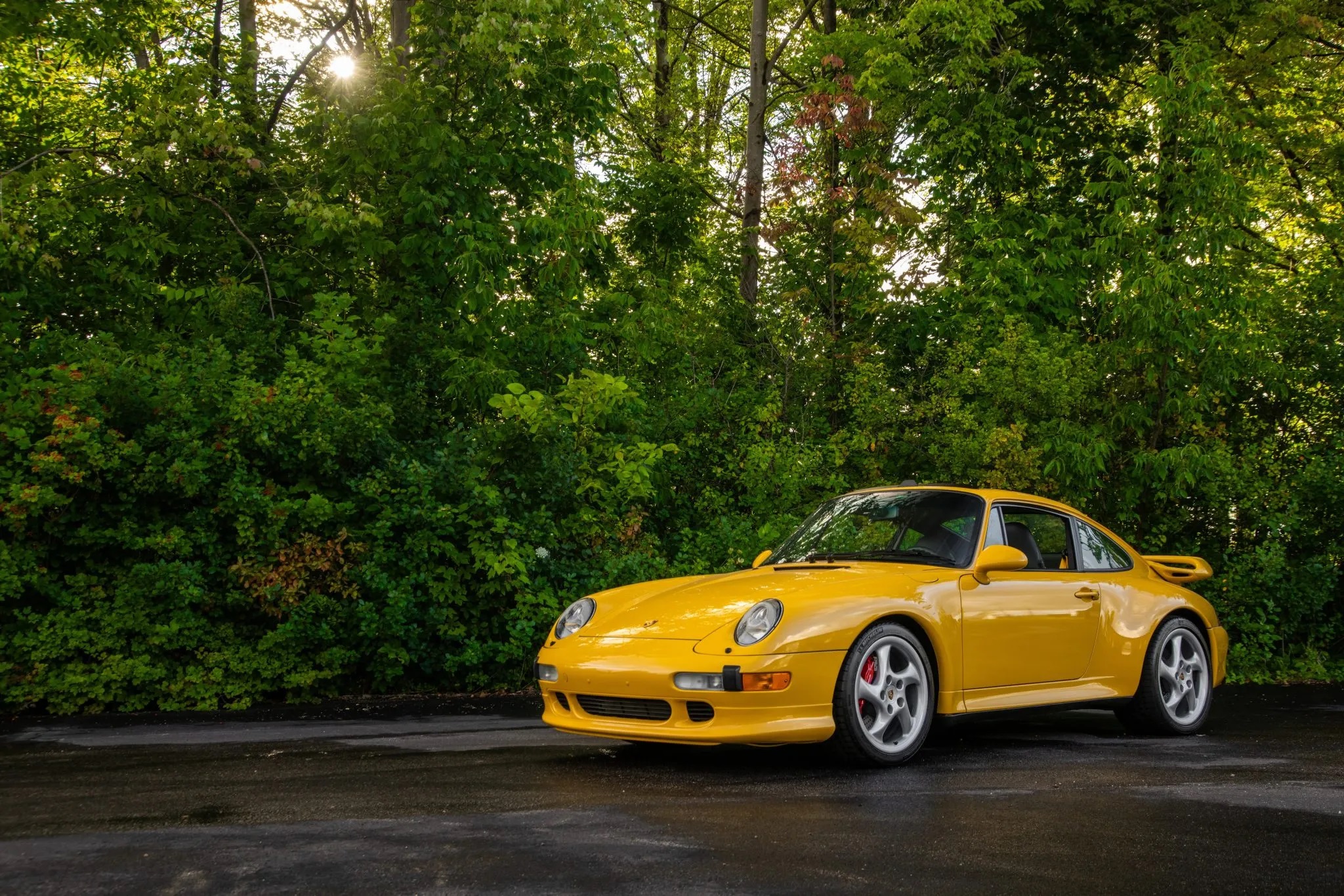 The 4S also featured larger brakes, an upgraded suspension, and various interior improvements. Its exterior design closely resembled the Turbo model, excluding the large rear wing. It sported similar 18-inch wheels that concealed red-calipers, reminiscent of the Turbo line. In the United States, the 4S was priced at $73,000 USD, which was $32,000 less than the flagship Turbo.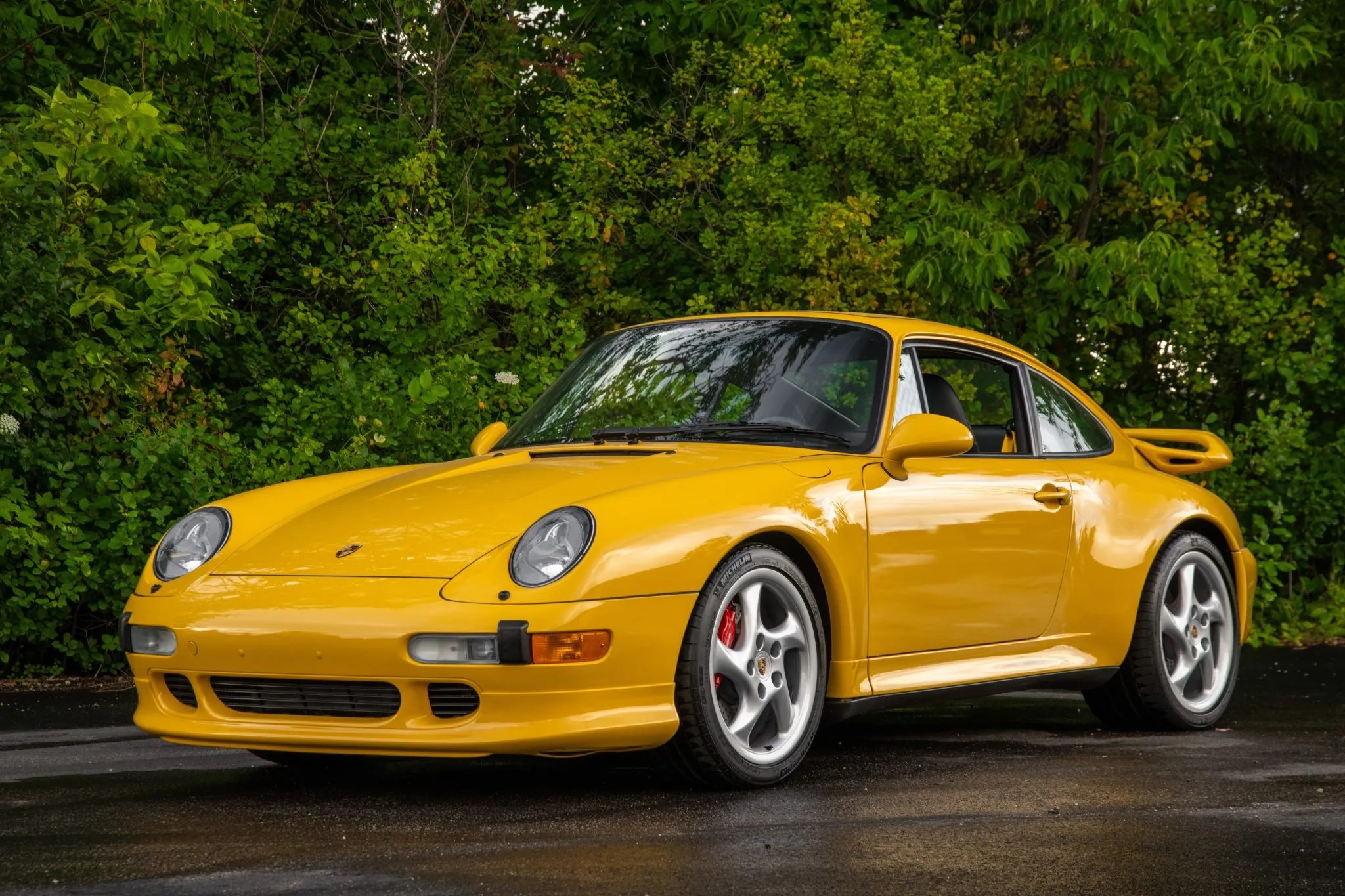 One notable feature of the Porsche 993 series was its tendency to understeer, even at lower speeds and on loose surfaces. However, the Carrera 4S addressed this issue thanks to its new all-wheel-drive system, allowing it to handle better, particularly on wet race tracks, surpassing its Carrera S counterpart.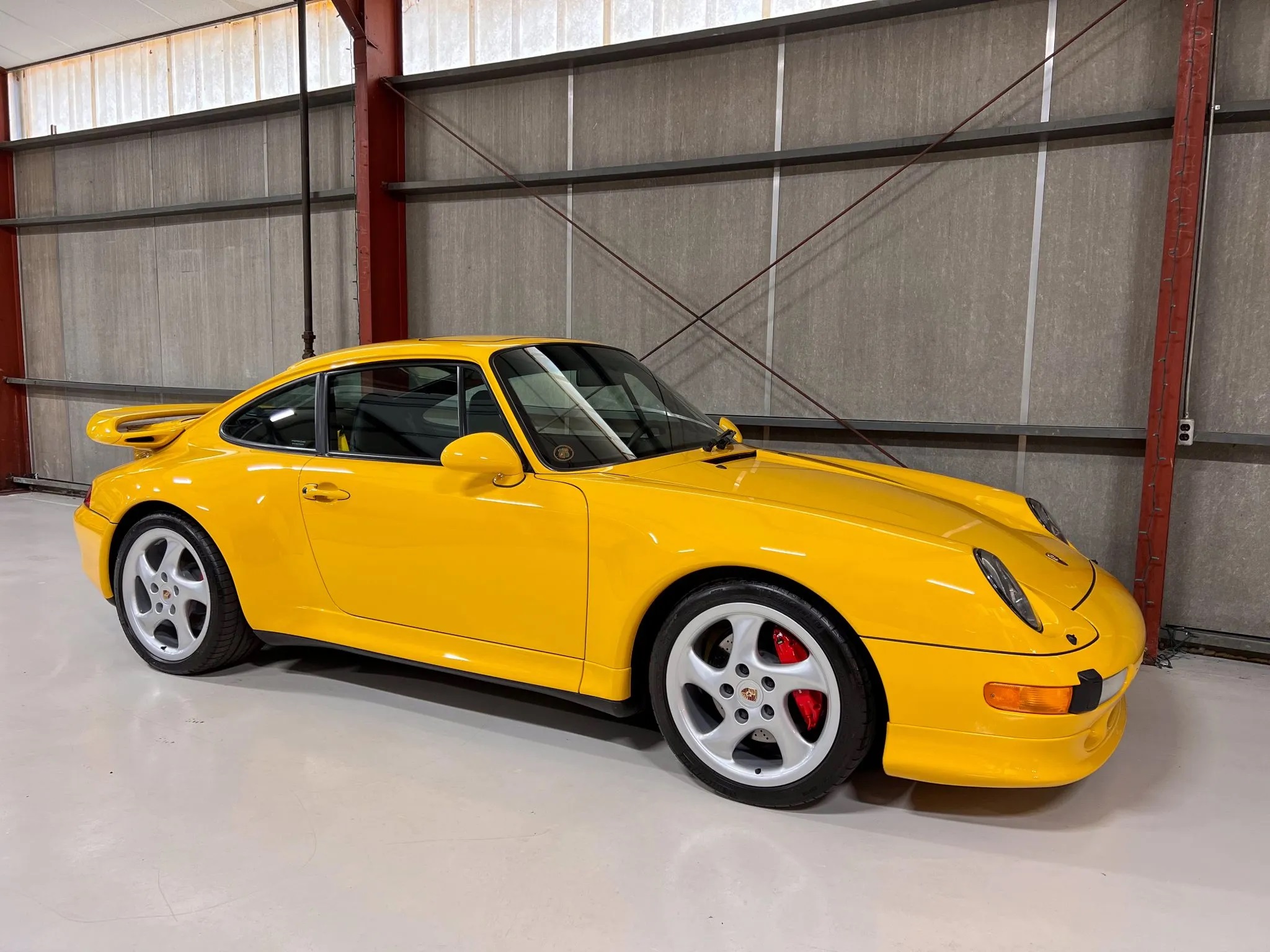 The Carrera 4S borrowed its bodywork from the Porsche Turbo but did not have a turbocharger. Its wider rear fenders and lower stance compared to the Carrera lineup made it a coveted choice among Porsche enthusiasts. The windshield was less raked, and the sloping rear towards the end of the car created an elegant curved line, accentuated by the engine lid. A rear spoiler was also present, automatically extending at speeds over 80 kph (50 mph) or through a button located in front of the gear stick.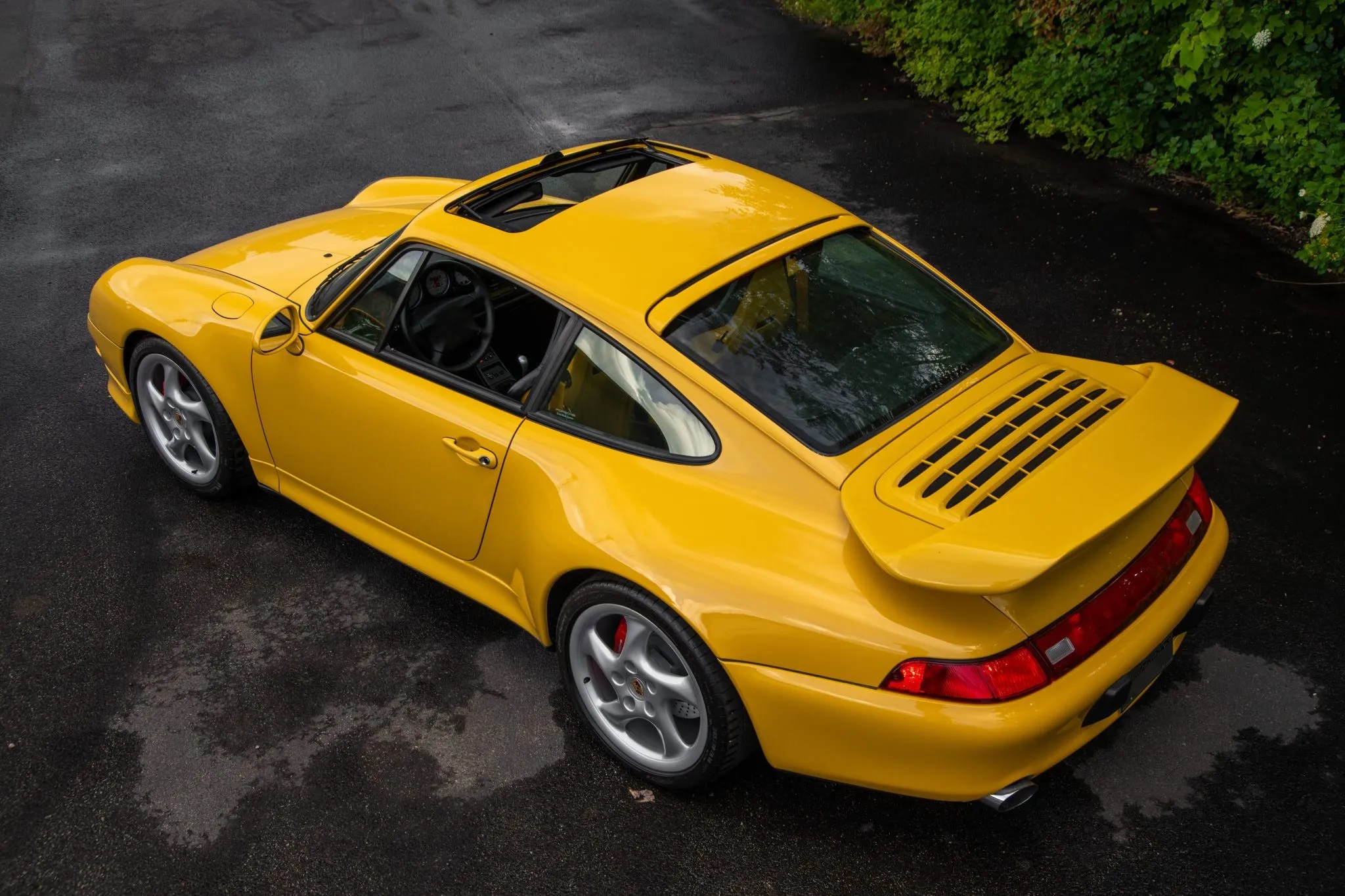 This particular 1997 Porsche 911 Carrera 4S, available via Bring A Trailer, is a low-mileage example finished in Speed Yellow with a black leather interior. It boasts optional features like Aerokit front and rear spoilers, the Motor Sound Package, sport seats, a Hi-Fi audio system, a power sunroof, and bright cabin accents. Additional equipment includes 18″ Turbo-look wheels, cruise control, air conditioning, yellow seatbelts, and a Becker-Porsche CDR-210 stereo.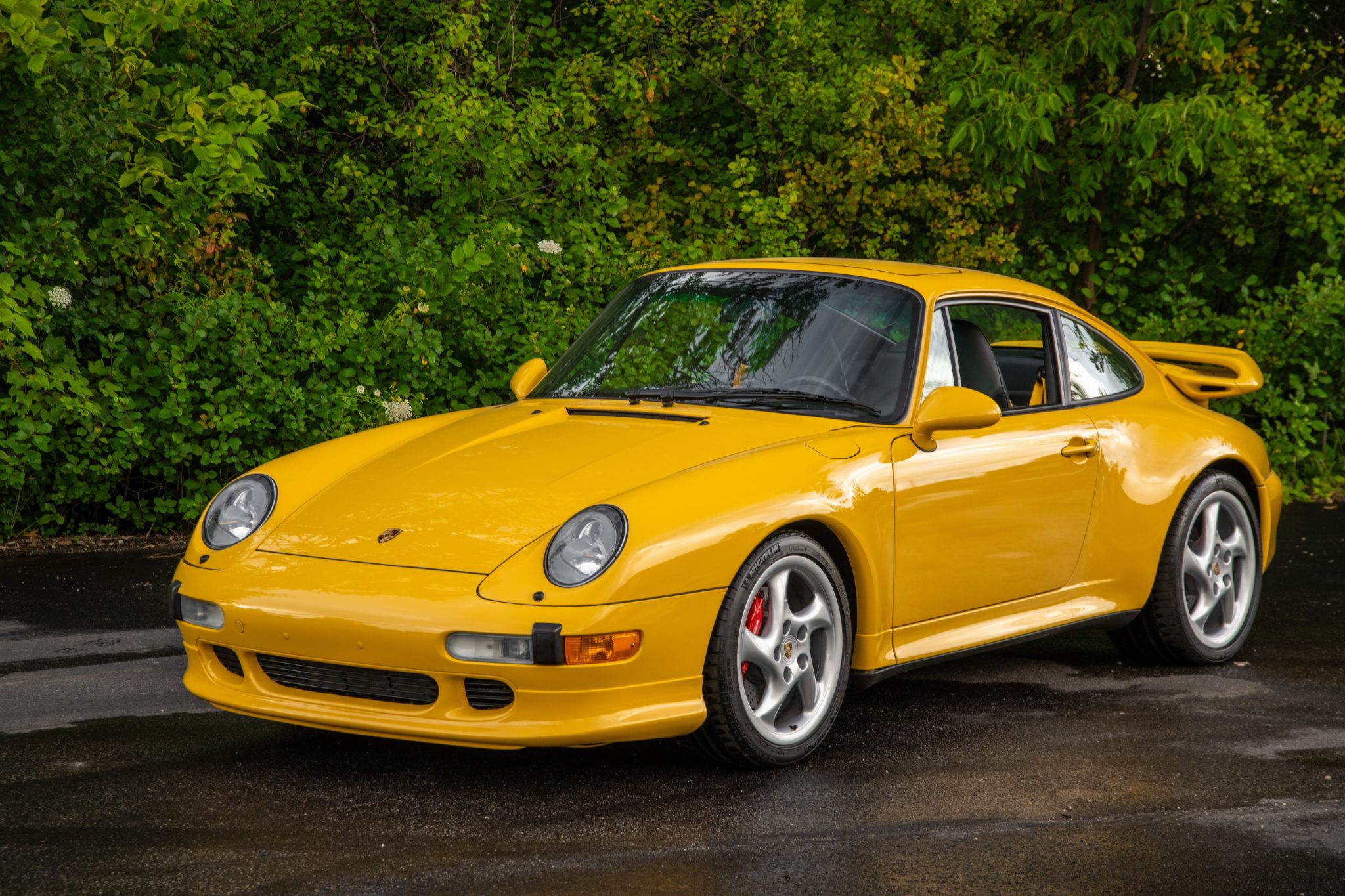 Powering this car is an air-cooled 3.6L flat-six engine with a VarioRam intake system, the Motor Sound Package, and a factory-rated output of 282 horsepower and 250 lb-ft of torque, transferred to all four wheels through a six-speed manual transaxle with a limited-slip differential.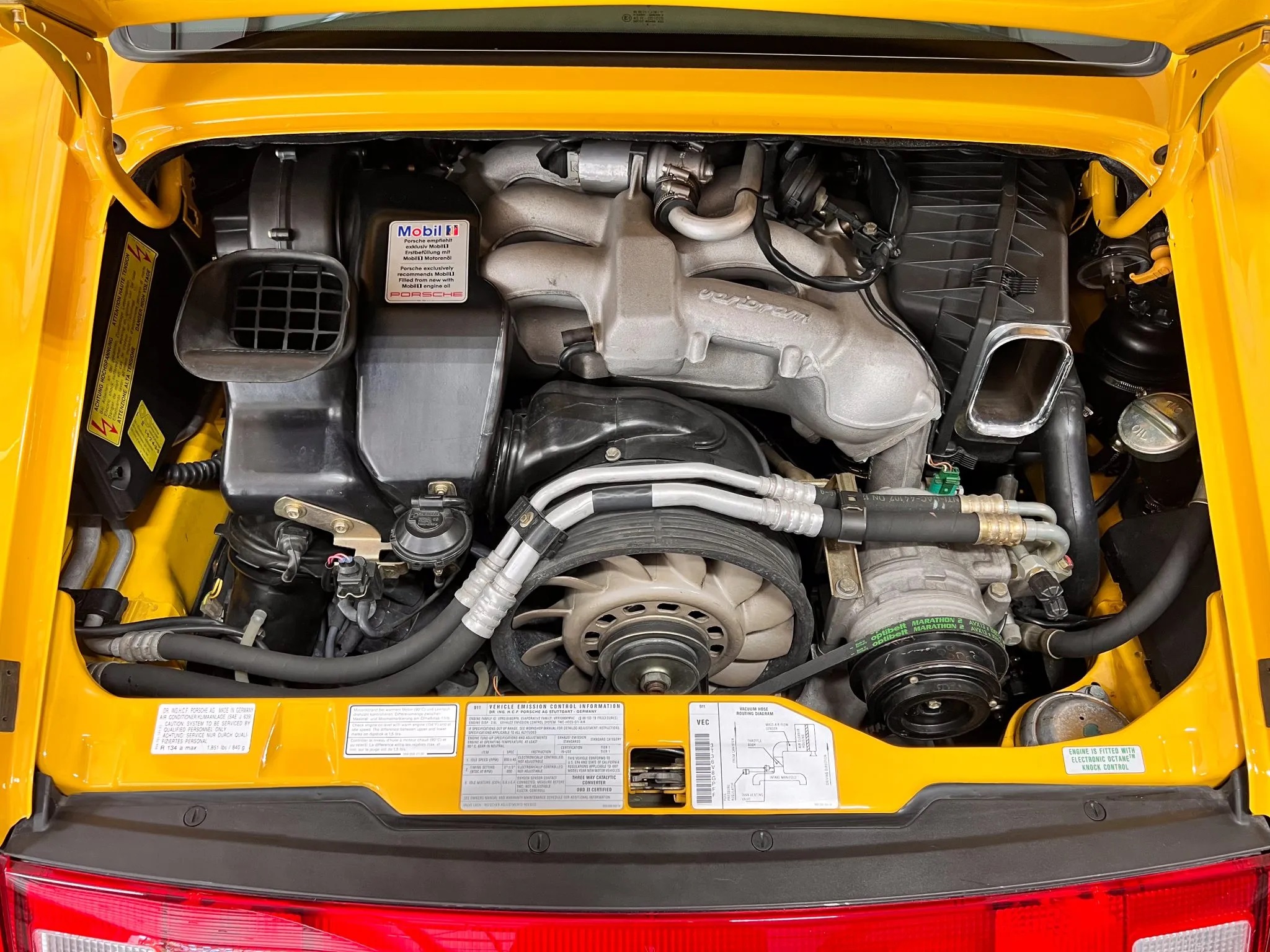 Don't miss this opportunity to a acquire a 'time capsule' example of the final air-cooled 911, with just 1,400 miles since new. This 1997 Porsche 993 Carrera 4S is a remarkable modern classic sports car and will undoubtedly captivate Porsche enthusiasts and would be a magnificent addition to any collection of the brand's most coveted models.
Source: Bring A Trailer