The 964 Carrera RS was introduced by Porsche for model year 1992 specifically for the European market as a lightweight, high performance version of the 964 Carrera 2. It featured a revised version of the standard 3.6 liter engine, titled M64/03 internally, with an increased power output of 260 bhp (194 kW; 264 PS).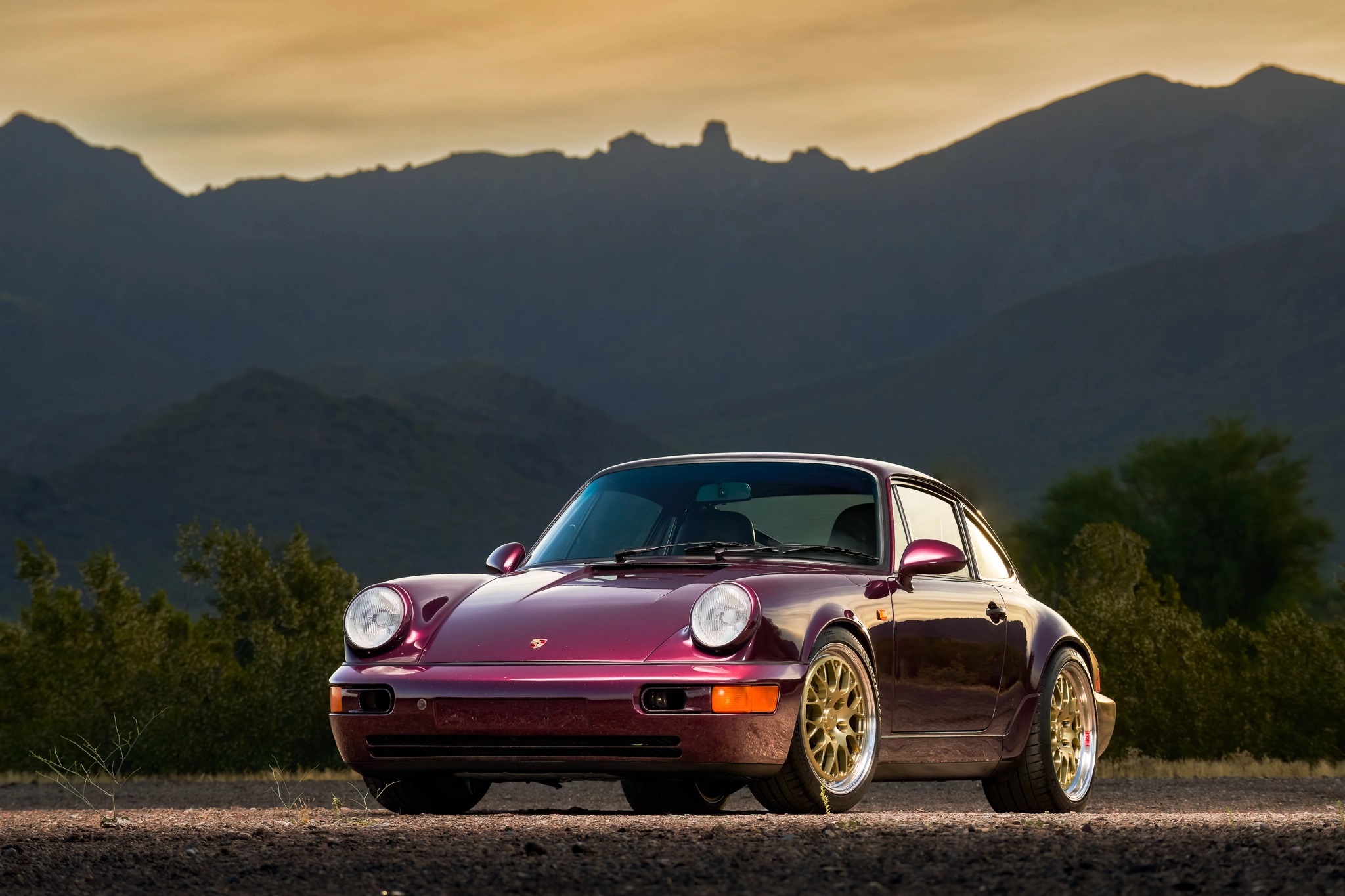 The RS does not look much different from the other 911 models of the period but its weight is reduced and power increased. True to its racing spirit, the Carrera RS featured bucket seats and thinner materials, but lacked power windows, air conditioning, air bags, and other creature comforts.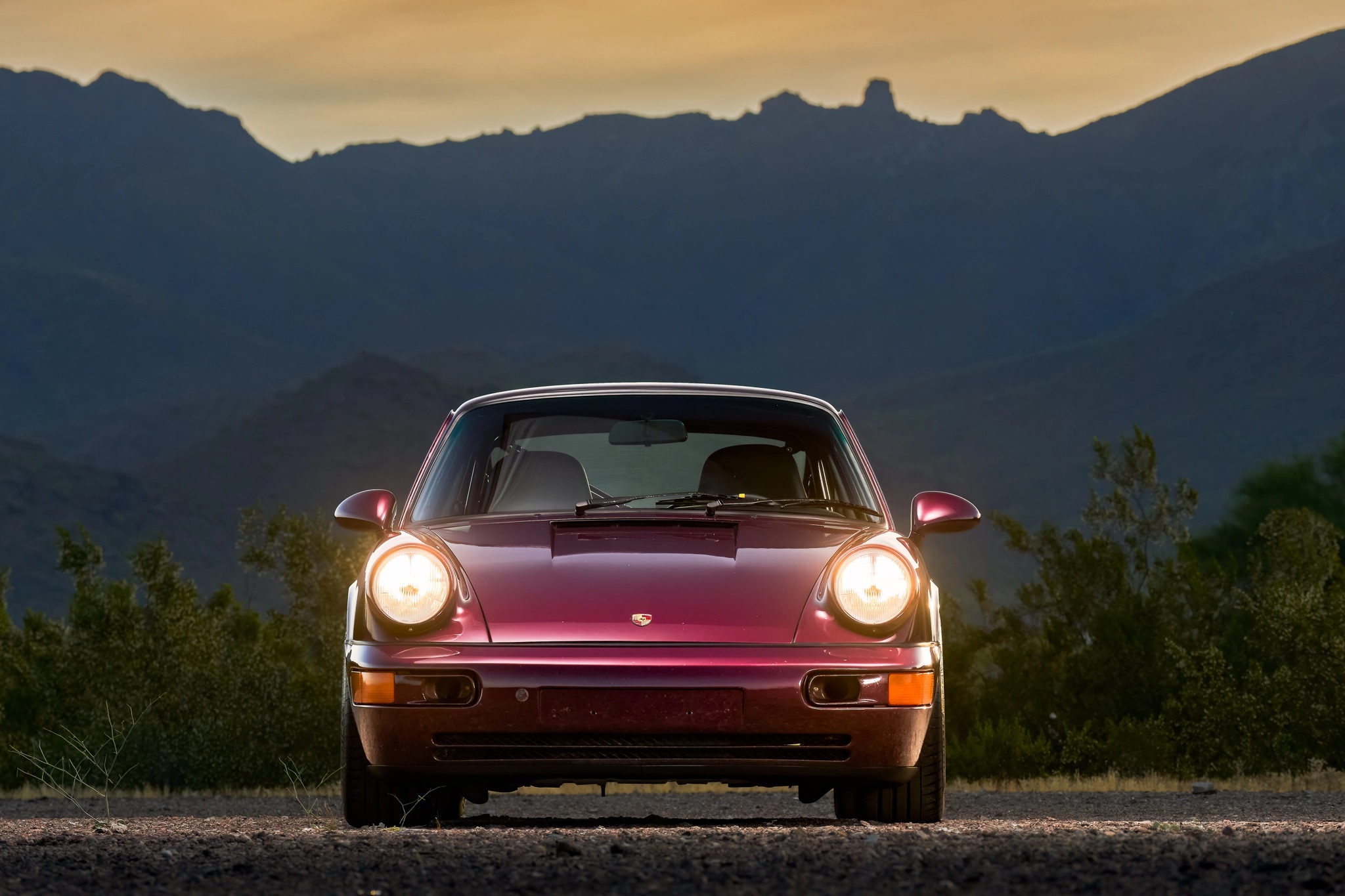 Performance wise, the 964 RS had the same power and top speed as the coupe on which it was based. It out-accelerated its donor car by a lot thanks to its lighter weight. 0 – 60 mph was over in just 5.1 seconds.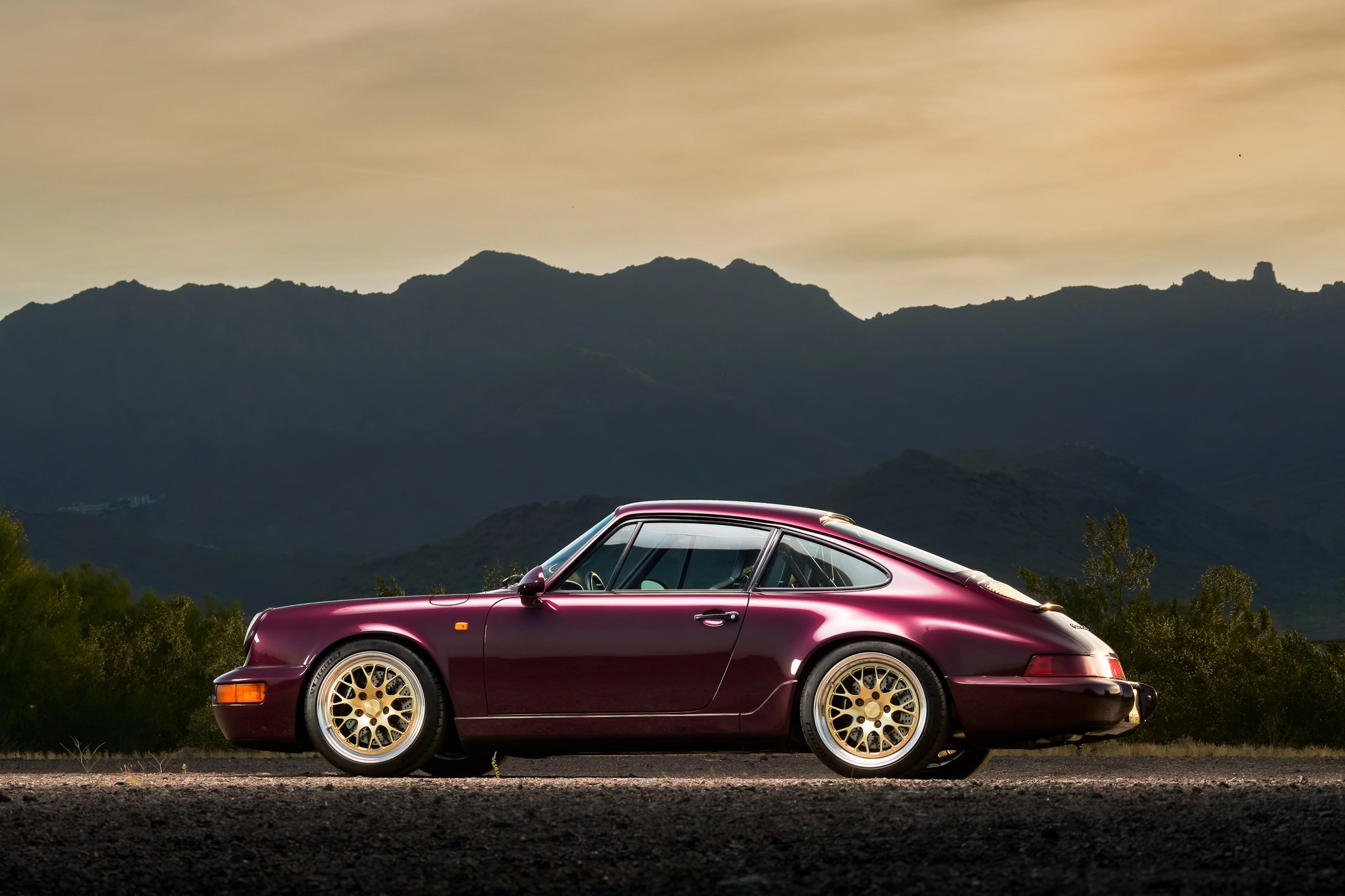 The 1992 Porsche 911 Carrera RS you see here courtesy of Bring A Trailer is one of approximately 2,000 produced. Finished in PTS (paint-to-sample) Amethyst Metallic, this particular example will always stand out from the crowd. It is powered by a potent 3.6-liter flat-six engine, delivering power to the rear wheels through a five-speed manual transaxle.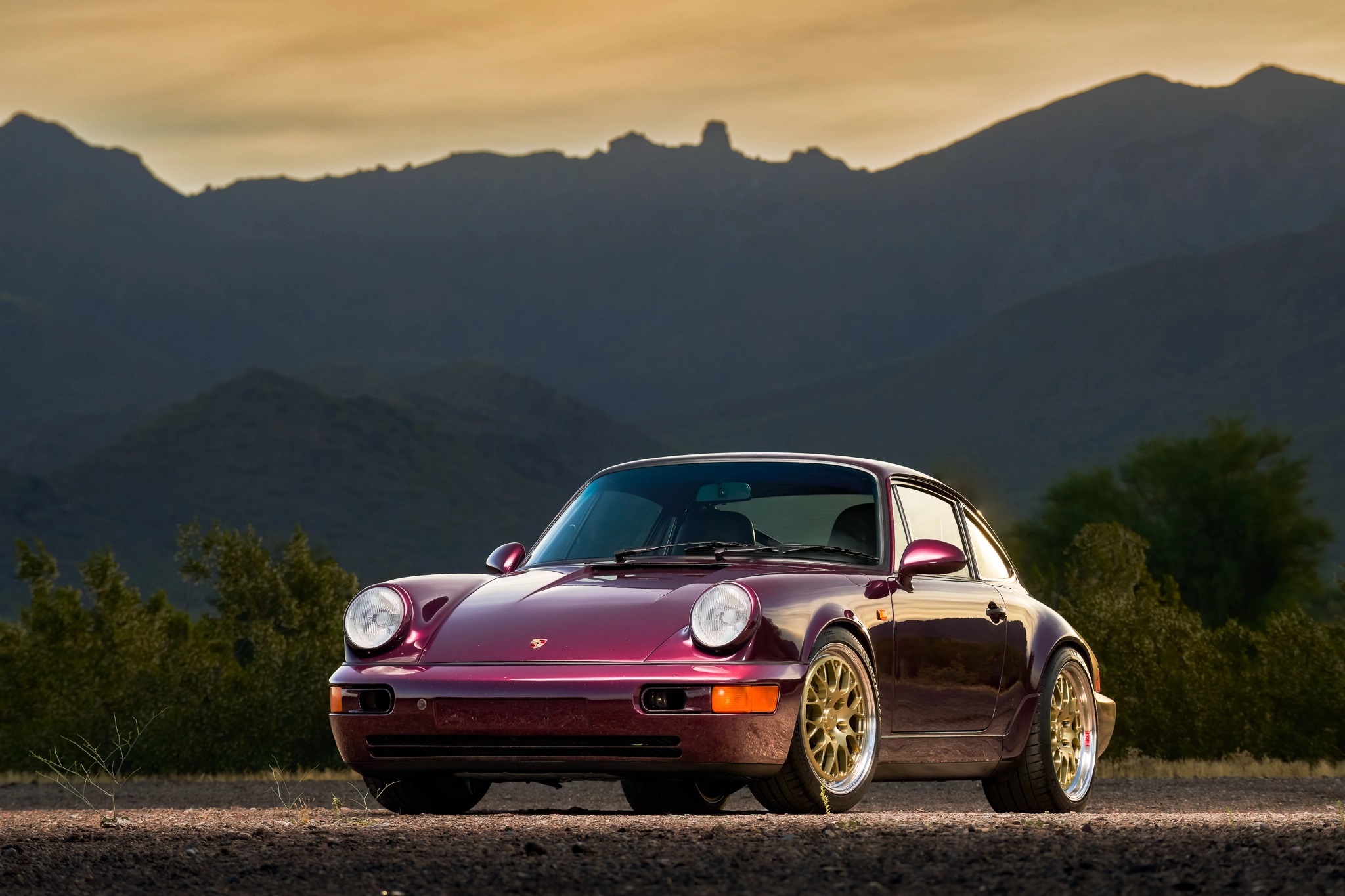 Enhancements include a Patrick Motorsports lightweight flywheel and RS clutch assembly, as well as lightweight 993 RS front suspension components, a seam-welded chassis, an aluminum hood, a speed-activated rear spoiler, a limited-slip differential, 18″ Fikse wheels, and floating-rotor Brembo brakes. The car is further equipped with adjustable KW coilovers, a MOMO steering wheel, a roll bar, and fixed-back bucket seats, creating a thrilling driving experience.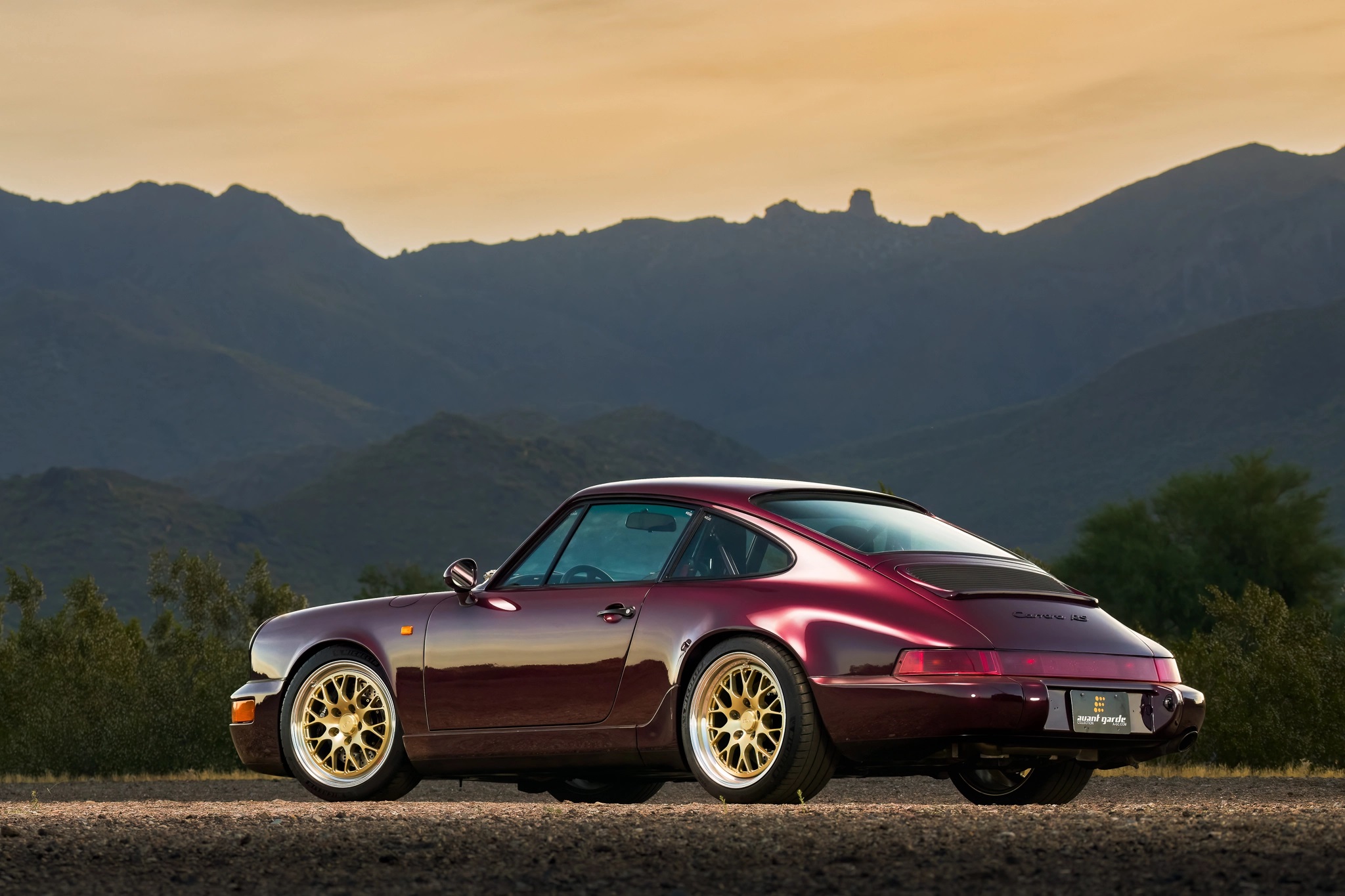 Originally delivered and registered for road use in Italy in 1992, the vehicle found its way to France, where it was first registered in 1994. It was subsequently sold on Bring A Trailer in December 2018 and imported to the United States in 2020. Finally, in 2022, the current owner acquired this remarkable 964 Carrera RS.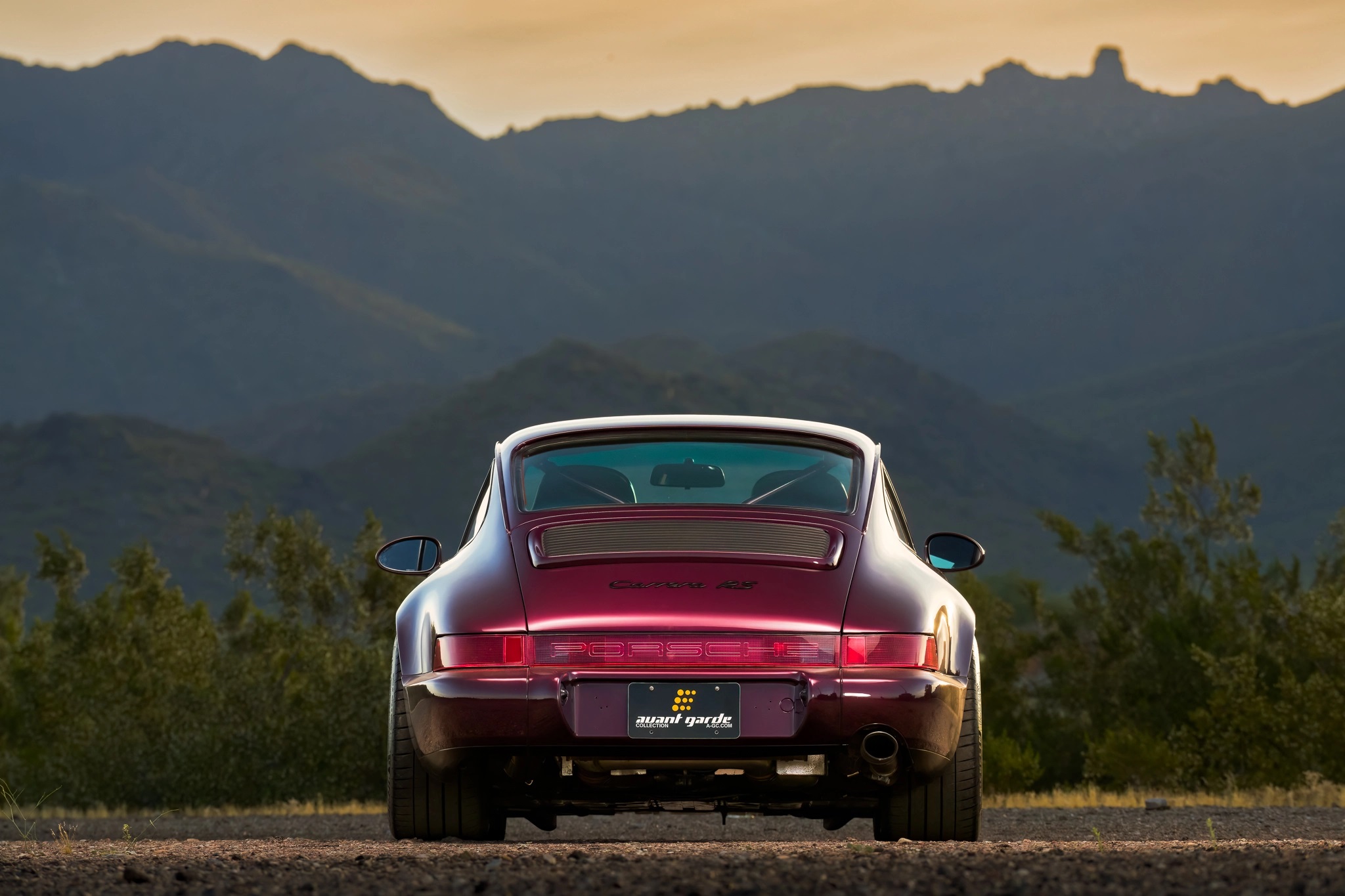 Now, the car is being offered for sale on dealer consignment, accompanied by comprehensive service records, spare parts, a clean Carfax report, and a clean Arizona title reflecting its model year as 1994.
Source: Bring A Trailer