The Madster RT is a remarkable European-market 1991 Porsche 964 Carrera 2 that underwent a complete restoration and customization by Madster Speed Services in the Netherlands.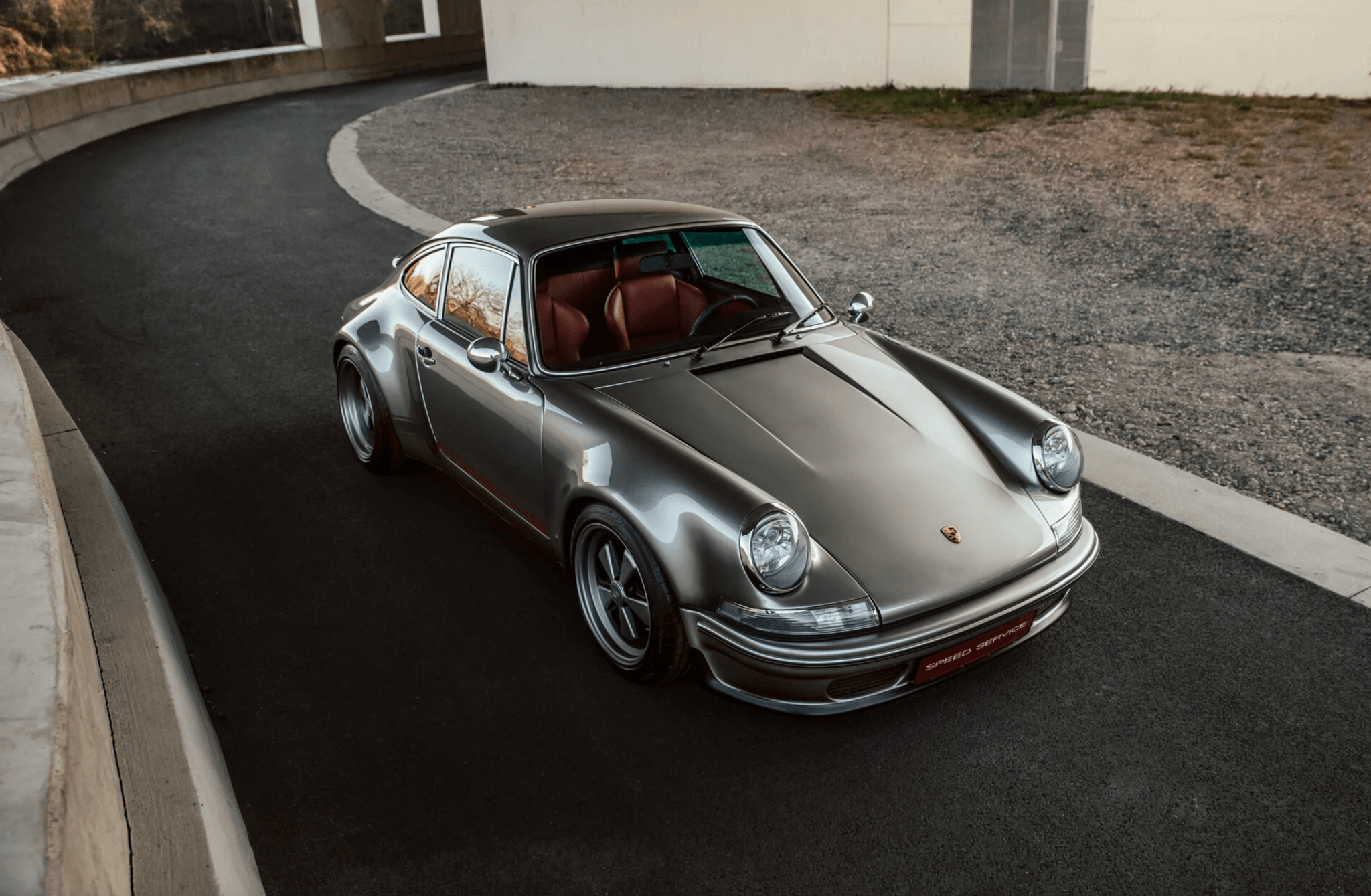 With meticulous attention to detail, this one-of-a-kind creation boasts widened steel bodywork, including a backdated nose section, and numerous custom-designed components developed in-house by Madster. Equally matching the weight of a contemporary Carrera RS model, the Madster RT is powered by a handcrafted 3.8-liter flat-six engine, generating an impressive 330 HP.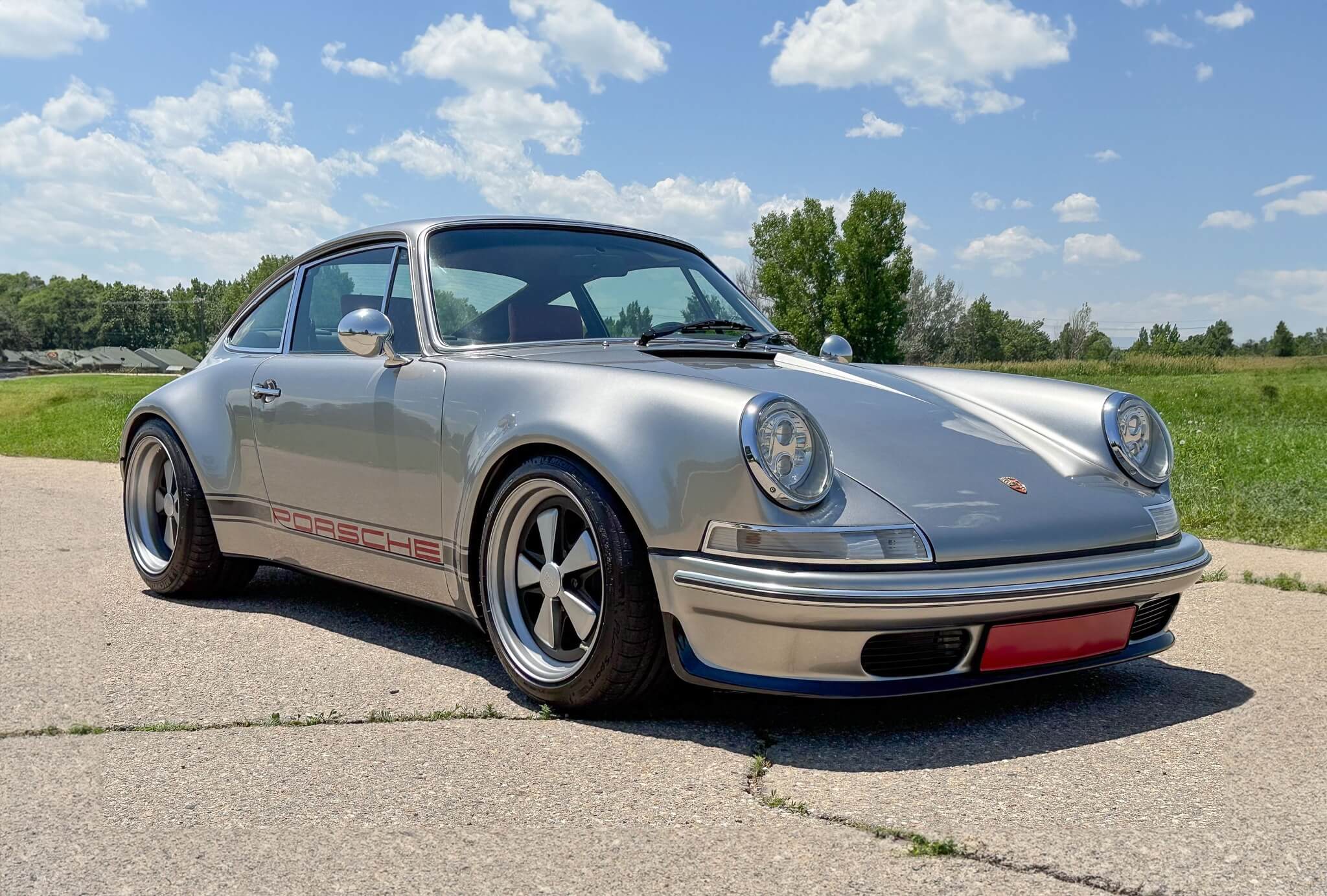 The exterior features handcrafted steel bodywork coated in a unique silver metallic paint, complemented by widened fenders and a classic long hood front end. The front bumper showcases dual air intakes, while the rear boasts a custom-designed spoiler and decklid grille, along with custom GT3-inspired exhaust pipes.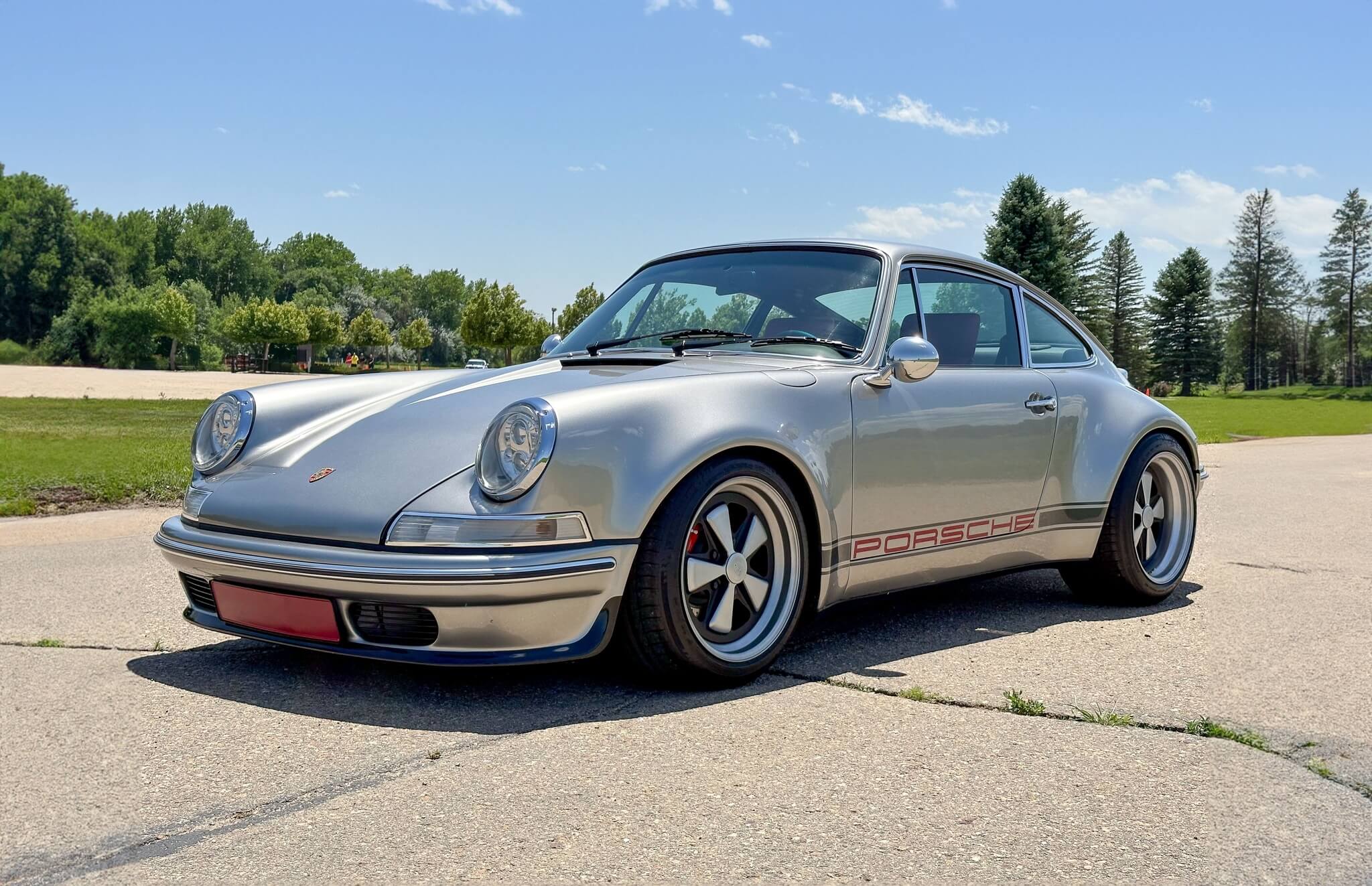 Specially made Fuchs-style wheels fitted with Michelin Pilot Sport tires enhance the car's performance and aesthetics. Madster's attention to detail extends to the custom-designed headlamps, taillights, and power-adjustable aluminum mirrors.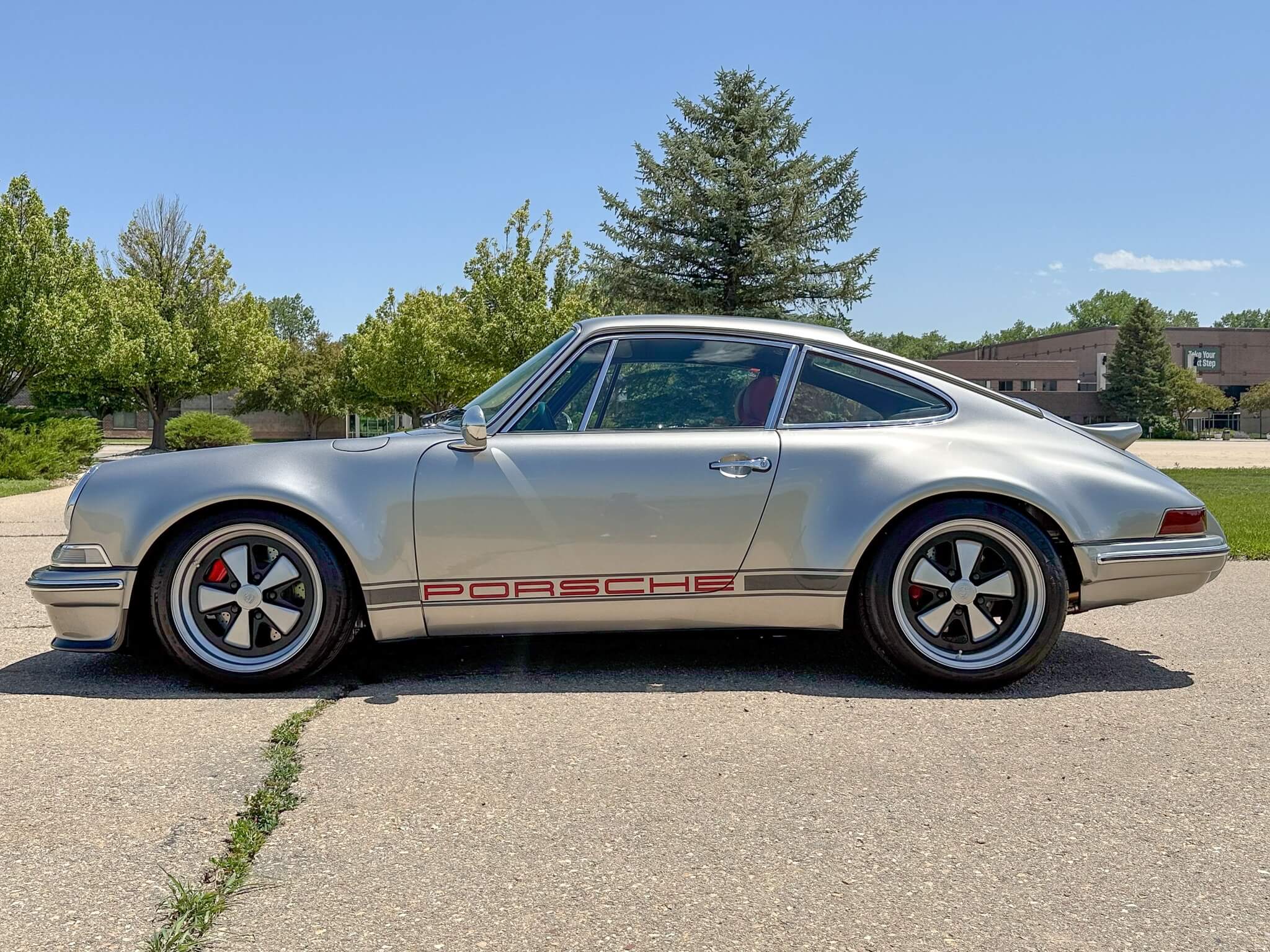 Inside, the cabin receives a complete makeover with luxurious red leather upholstery, including custom door panels and bucket seats with basketweave-pattern inserts. The contrasting black leather-wrapped dashboard features red basketweave trim, housing custom switchgear, instrument dials, and a vintage-style radio. Further custom touches include a MOMO three-spoke steering wheel, black carpet floor mats, silver seat grommets, a custom upholstered luggage compartment, and distinctive gold Madster badging.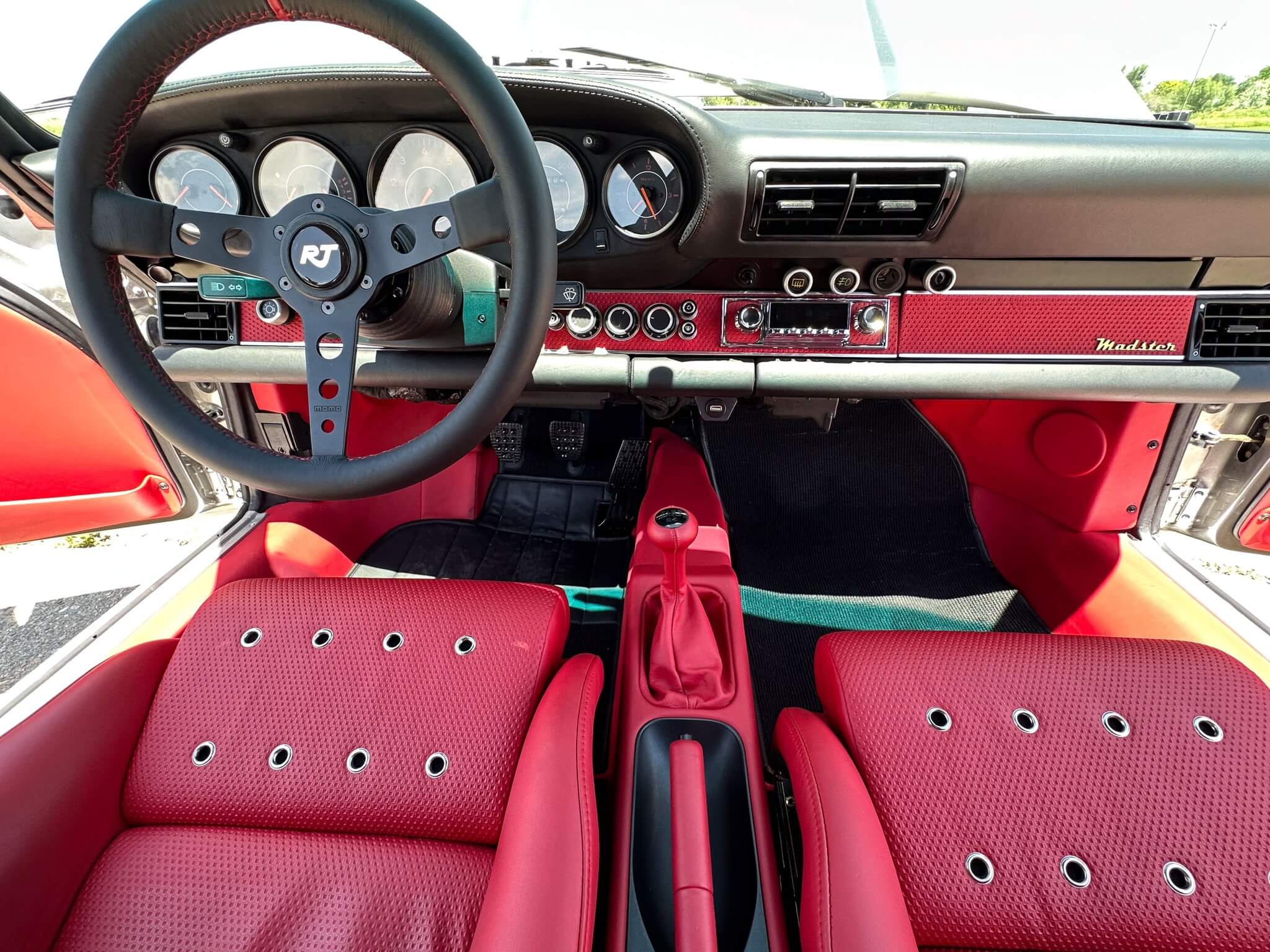 Power comes from a rebuilt flat-six engine that has 3.8-liter displacement with Mahle pistons and cylinders, Cup cams, a custom-built airbox, a performance chip, and a custom cat-less exhaust system. Delivering a powerful output of 330 HP, the engine is mated to a 5-speed G50 manual gearbox, transferring power to the rear wheels through a limited-slip differential. The chassis features an all-new suspension with adjustable Bilstein coilovers and monoball rear trailing arm bushings, along with upgraded Porsche brakes.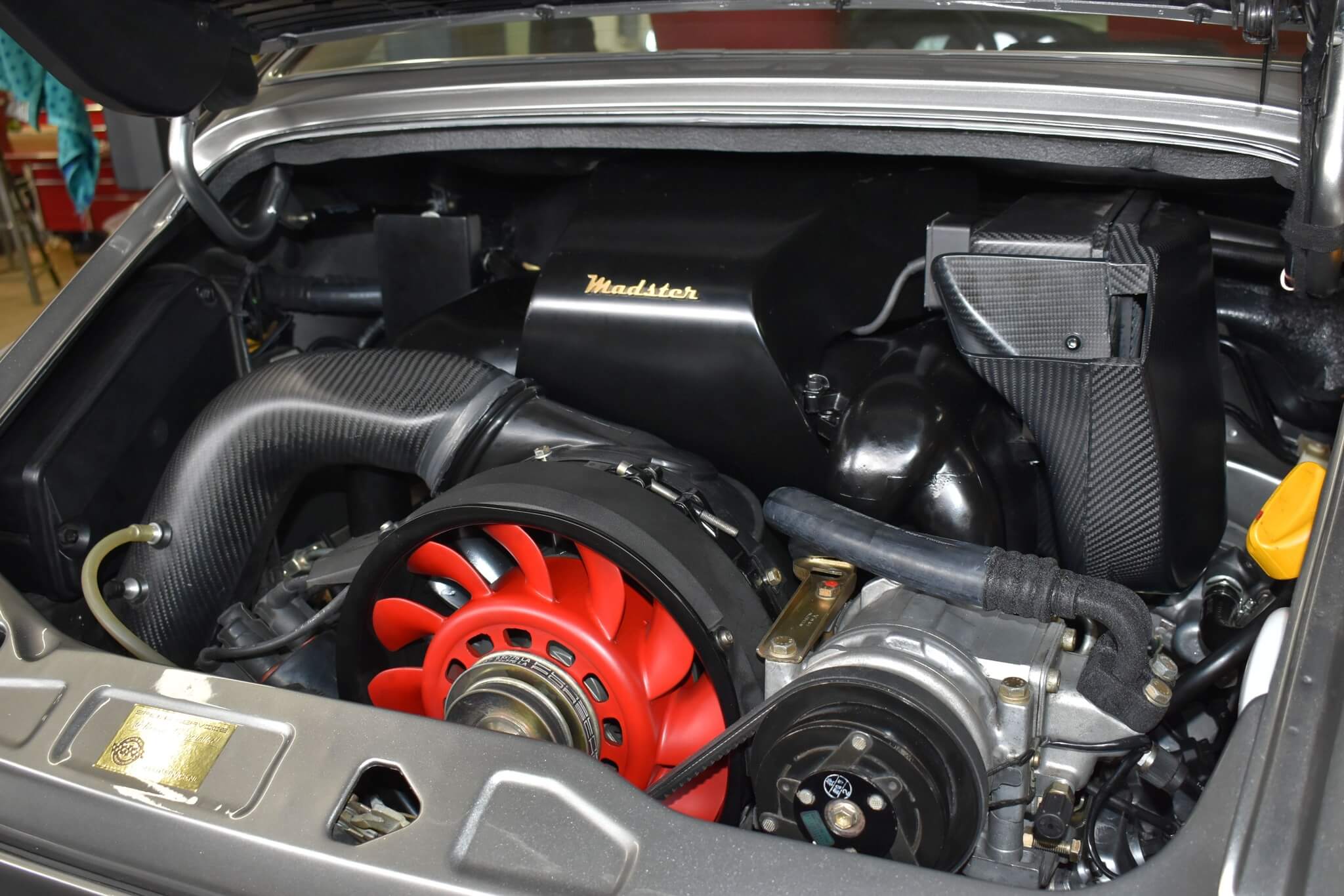 This exclusive Madster RT, with only approximately 700km on the odometer, is now up for auction in via PCARMARKET, promising a truly unmatched driving experience for its fortunate new owner.
Source: PCARMARKET