F.A. "Butzi" Porsche
(1935 – 2012)
Better known to Porsche enthusiasts as F.A. "Butzi" Porsche, he was the son of Dr.-Ing. Ferdinand "Ferry" and Dorothea Porsche, and grandson of Professor Ferdinand and Aloisia Porsche. While heading up the styling department at Porsche, he played a pivotal role in the design of the 904, the iconic 911, and the 914.
He went on to establish Porsche Design. Like Porsche's engineering firm, Butzi's independent design firm handled contract work for outside clients — designing everything from forklifts to airplane cockpits — but is better known for its own products, in this case a line of Porsche Design-branded watches, pens, knives, clothing, appliances, and more.
Today, Porsche Design is owned by Porsche AG, though the family maintains a significant interest.
The Basics
As a designer, Ferdinand Alexander Porsche enjoyed the reputation of a functionalist. A strict and clear line is discernible in all of the product designs that had emerged from his studio. "Design must be functional and functionality must be translated into visual esthetics, without any reliance on gimmicks that have to be explained," was the credo for his design work. The purism of "Porsche Design" demands authenticity and discards anything that is unnecessary or superfluous.
F.A. Porsche: "A product that is coherent in form requires no embellishment. It is enhanced by the purity of its form." Form should be presented in a way that is easily understood and that does not divert attention from the product and its functional purpose. He has always been convinced that "Good design must be honest", "A good product must be discreetly good". Later, he made this statement even more concise and clearer, emphasizing that "Design is not fashion".
Professor Ferdinand Alexander Porsche applied four fundamental principles in his work: "Reduce everything to its primary function. Focus on the clear and timeless form created in this way. Use the most suitable and progressive materials for this purpose. Choose quality of finish combining tradition in craftsmanship with high technology".
"Ferdinand Alexander Porsche Dies" Press Release
Porsche's official press release follows
Ferdinand Alexander Porsche dies
Stuttgart.
Dr. Ing. h.c. F. Porsche AG, Stuttgart, is mourning Professor Ferdinand Alexander Porsche. The Honorary President of the Supervisory Board died on 5 April 2012 in Salzburg, aged 76. Matthias Müller, President and Chief Executive Officer of Porsche AG, paid tribute to Ferdinand Alexander Porsche's services to the sports car manufacturer: "We mourn the death of our partner, Ferdinand Alexander Porsche. As the creator of the Porsche 911, he established a design culture in our company that has shaped our sports cars to this very day. His philosophy of good design is a legacy to us that we will honour for all time."
Ferdinand Alexander Porsche was born in Stuttgart on 11 December 1935, the oldest son of Dorothea and Ferry Porsche. Even his childhood was shaped by cars, and he spent much of his time in the engineering offices and development workshops of his grandfather Ferdinand Porsche. In 1943 the family accompanied the Porsche company's move to Austria, where he went to school in Zell am See. After returning to Stuttgart in 1950, he attended the private Waldorf school. After leaving school, he enrolled at the prestigious Ulm School of Design.
In 1958, F.A. Porsche, as he was known by his colleagues, joined the engineering office of what was then Dr. Ing. h.c. F. Porsche KG. He soon proved his great talent for design by sculpting the first model of a successor to the 356 model line out of plasticine. In 1962 he took over as head of the Porsche design studio, creating a worldwide furore one year later with the Porsche 901 (or 911). With the Porsche 911, F.A. Porsche created a sports car icon whose timeless and classical form survives to this very day in what is now the seventh 911 generation. However, in addition to passenger cars, F.A. Porsche also concerned himself with designing the sports cars of the 1960s. His best-known designs include the Type 804 Formula One racing car or the Porsche 904 Carrera GTS, now considered to be one of the most beautiful racing cars ever.
In the course of the conversion of Porsche KG into a joint-stock corporation in 1971/72, Ferdinand Alexander Porsche, along with all the other family members, stood down from the company's front-line business operations. In 1972 he founded the "Porsche Design Studio" in Stuttgart, the head office of which was relocated to Zell am See in Austria in 1974. In the decades that followed, he designed numerous classic gentlemen's accessories such as watches, spectacles and writing implements that achieved global recognition under the "Porsche Design" brand. In parallel, with his team, he designed a plethora of industrial products, household appliances and consumer durables for internationally renowned clients under the brand "Design by F.A. Porsche". A strong and clear design concept typifies all product designs created in his design studio to date. The credo of his design work was: "Design must be functional and functionality has to be translated visually into aesthetics, without gags that have to be explained first." F.A. Porsche: "A coherently designed product requires no adornment; it should be enhanced by its form alone." The design's appearance should be readily comprehensible and not detract from the product and its function. His conviction was: "Good design should be honest."
Ferdinand Alexander Porsche received numerous honours and awards both for his work as a designer as well as for individual designs. For example, in 1968 the "Comité Internationale de Promotion et de Prestige" honoured him for the outstanding aesthetic design of the Porsche 911 while the Industrial Forum Design Hannover (iF) voted him "Prizewinner of the Year" in 1992. In 1999, the President of Austria bestowed on him the title of Professor.
Ferdinand Alexander Porsche retained a close lifelong association with Porsche AG as a partner and member of the Supervisory Board. For example, even after stepping down from front-line business operations, he contributed to the design of Porsche's sports cars over many decades and repeatedly steered the company in the right di-rection. This was especially the case for the difficult period Porsche experienced at the beginning of the 1990s. From 1990 to 1993, F.A. Porsche served as President of the company's Supervisory Board, thus playing a major role in Porsche A.G's eco-nomic turnaround. In 2005, he stood down from his Supervisory Board role in favour of his son Oliver and assumed the mantle of Honorary President of the Supervisory Board.
Ferdinand Alexander Porsche will be buried in the family grave at Schüttgut in Zell am See, attended by his immediate family. An official funeral service will be held in Stuttgart at a later date.
The Full Timeline & Visual History
1935
On December 11 1935, Ferdinand Alexander Porsche was born in Stuttgart, first child of Dorothea and Ferdinand Anton Ernst "Ferry" Porsche and grandson of Ferdinand Porsche.
1938
In 1938, Brother Gerhard Anton "Gerd" Porsche was born.
1940
In 1940, Brother Hans-Peter Porsche was born.
1942
In 1942, Ferdinand Alexander started elementary school in Stuttgart. Even as a small boy, "Butzi" – as he was called by his family – accompanied his father and grandfather to the engineering design office in Zuffenhausen, a district in Stuttgart.
1943
In 1943, Brother Wolfgang Porsche was born. The war was going and to avoid bombing, Butzi moved to Zell am See in Austria together with her mother and brothers. Already at a young age, Butzi enjoyed designing – toys. After the war his father and grandfather had to stay in jail for some period as their engineering office had some contribution to the war machines. Butzi's father was released in 1946 and his grandfather in 1947.
1948
In 1948, under the leadership of his father, Ferry Porsche, the first Porsche 356 no.1 was made in Austria (Butzi was 12 years old).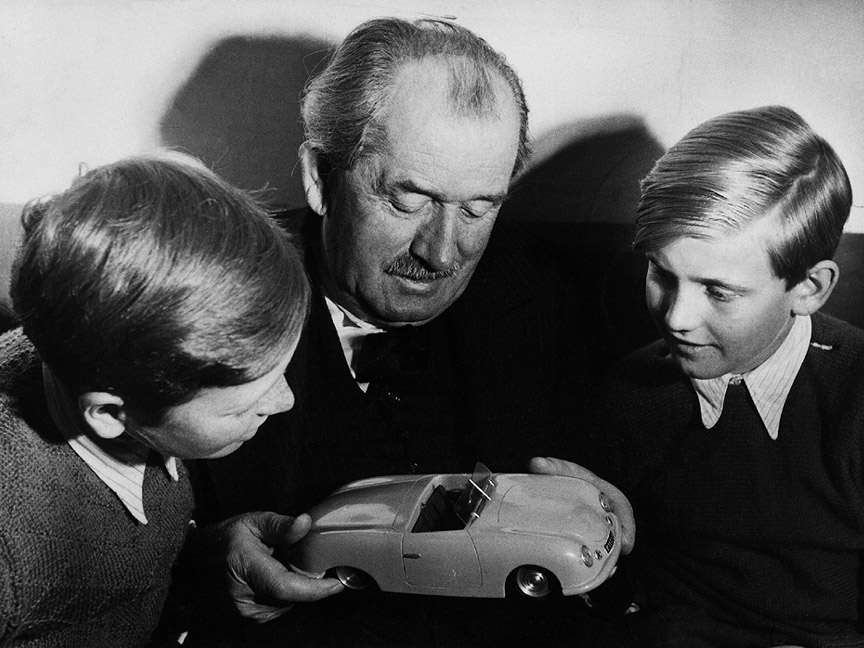 1950
In 1950 upon his return to Stuttgart, F.A. Porsche attended the Waldorf School.
1951
In 1951, Grandfather Ferdinand Porsche died.
1953
In 1953, secondary school in Zuoz, Switzerland.
1954
In 1954, Internship at Robert Bosch GmbH in Stuttgart for 2 years.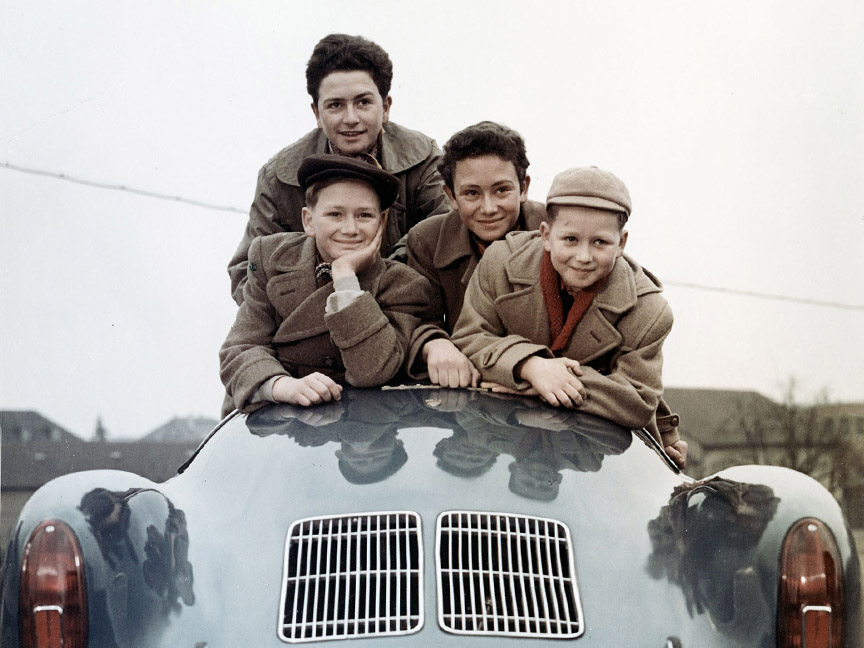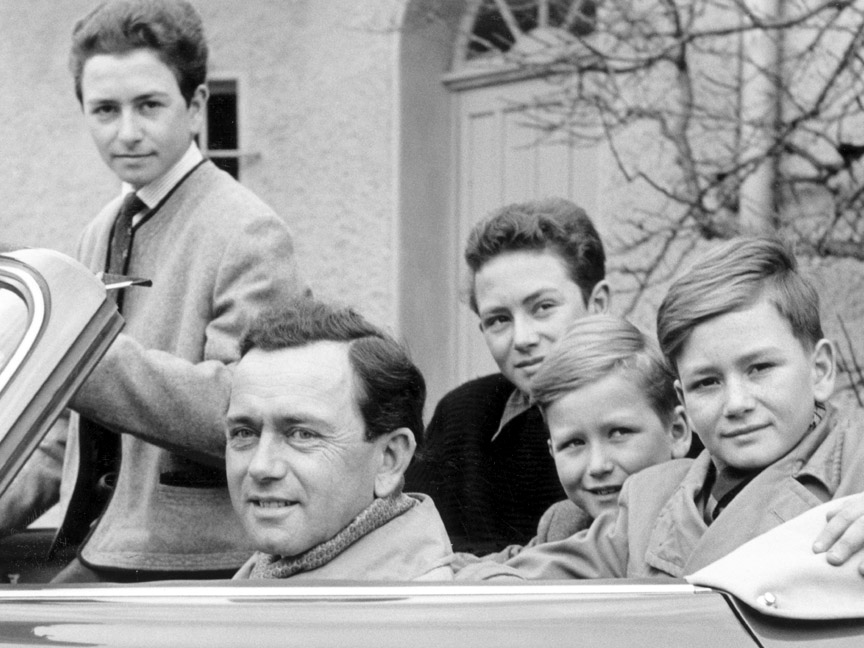 1956
1956 Apprenticeship in the technical design office at Bosch for 1 year
1957
1957 Studies at Ulm School of Design
1958
1958 F.A. Porsche started working at the technical design department of Porsche KG. He involved in bodywork and engine construction as well as in prototype construction.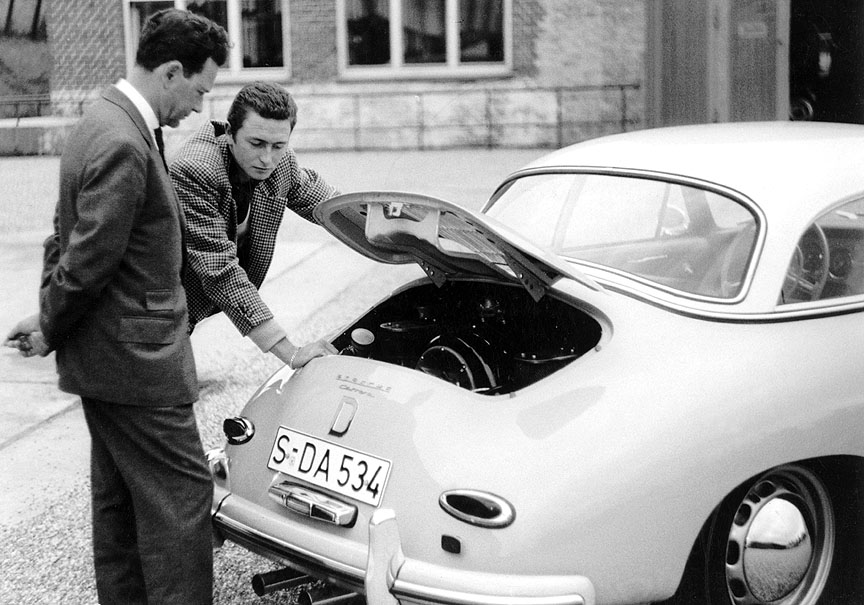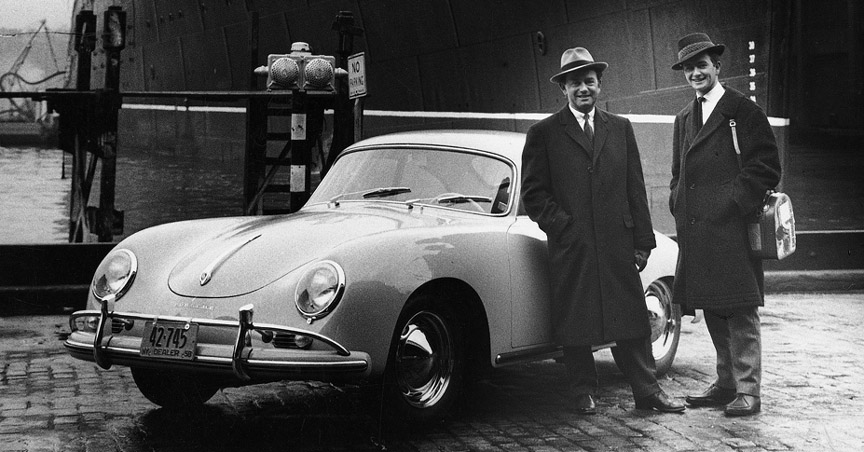 The decision was taken at the Porsche company to develop a new sports car, the successor to the 356.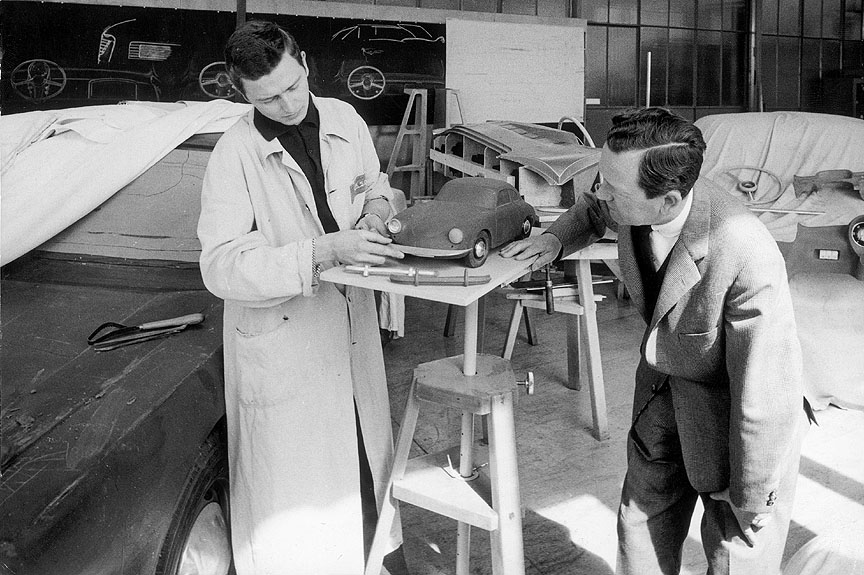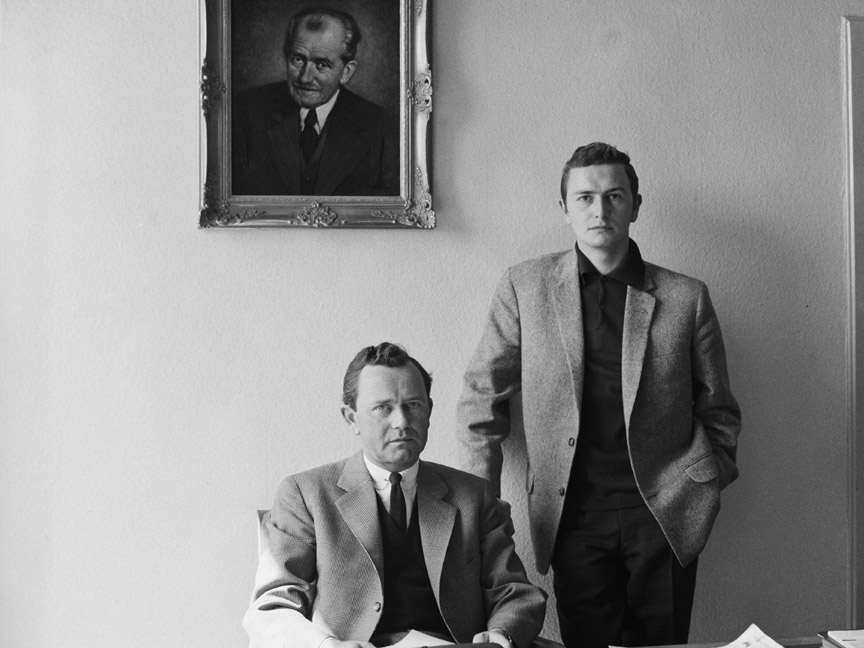 1960
1960 Ferdinand Alexander Porsche married Brigitte Bube. F.A. started the collaboration with the Porsche KG design studio.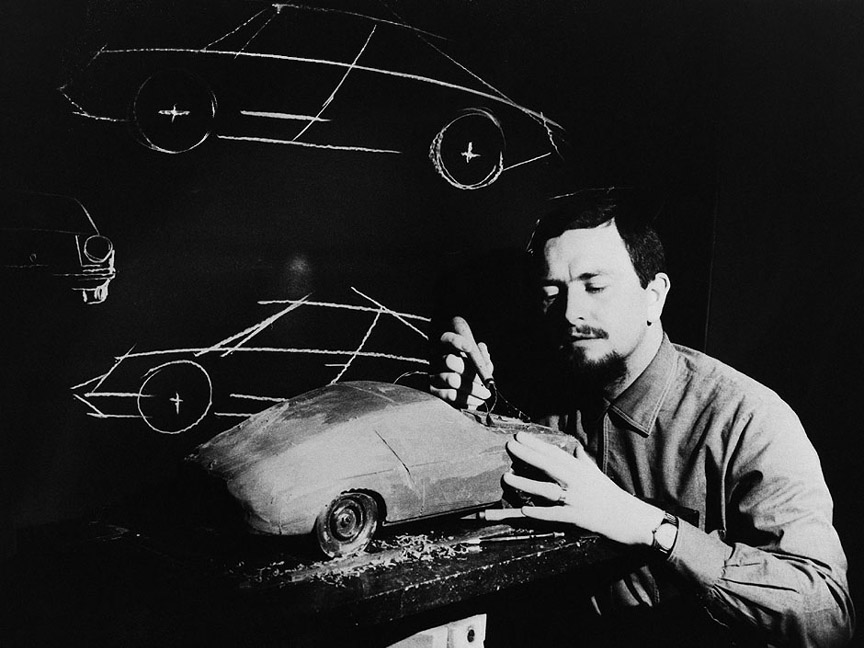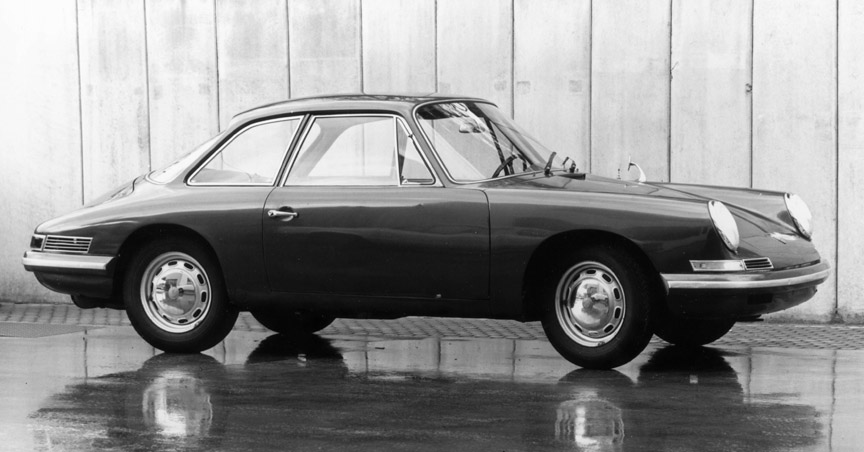 1961
1961 Son Ferdinand Oliver Porsche was born.
1962
1962 F.A. became the manager of the Porsche design studios. His first car design to be shown publicly was the Porsche 804 F1 car.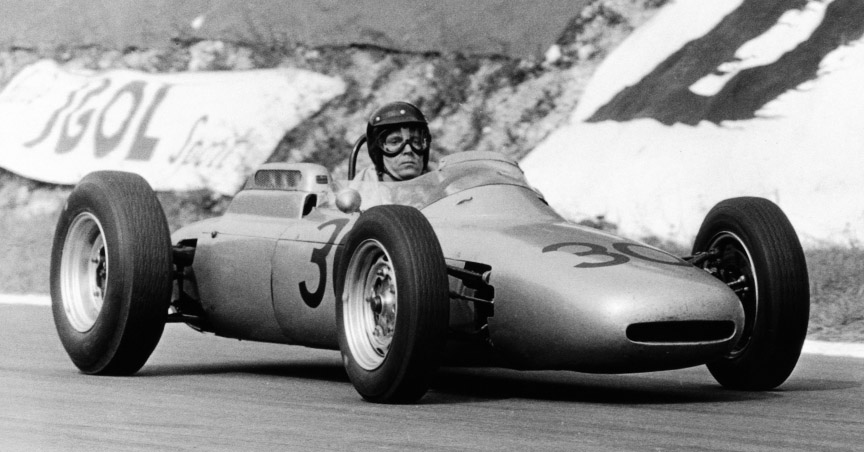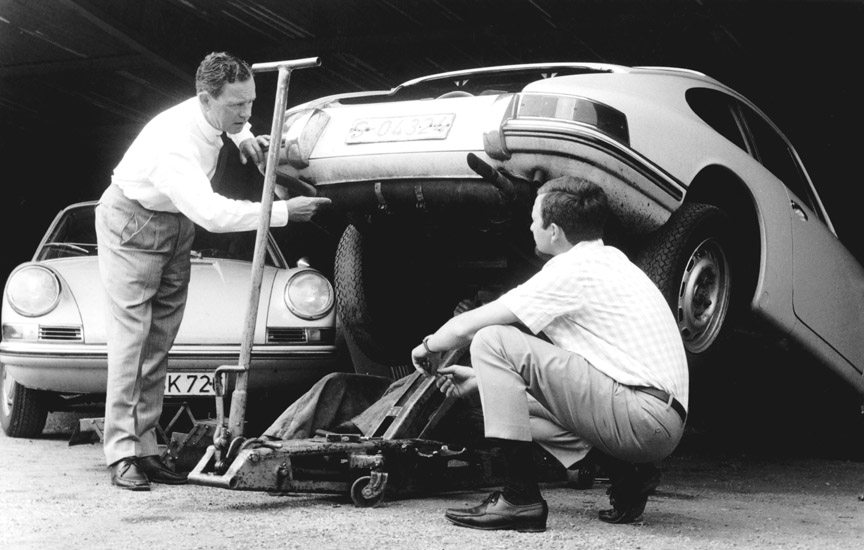 1963
1963 September 12, IAA Frankfurt motor show: the new Porsche 901 was shown to the public. In the end of the next year it was renamed to Porsche 911.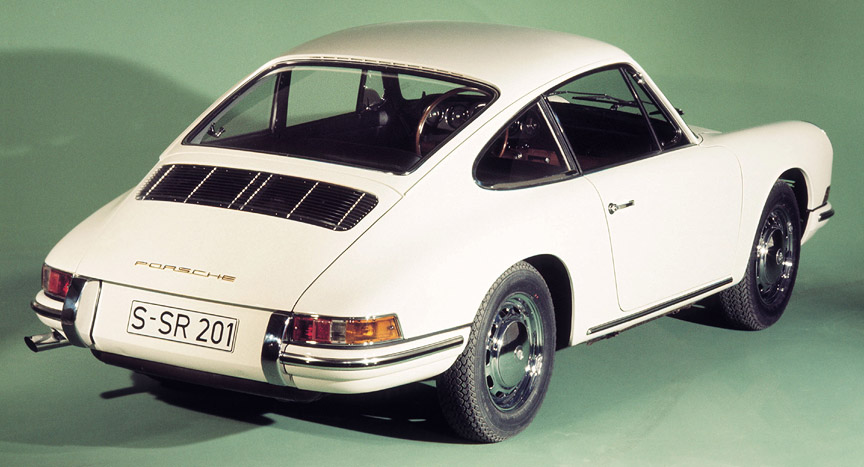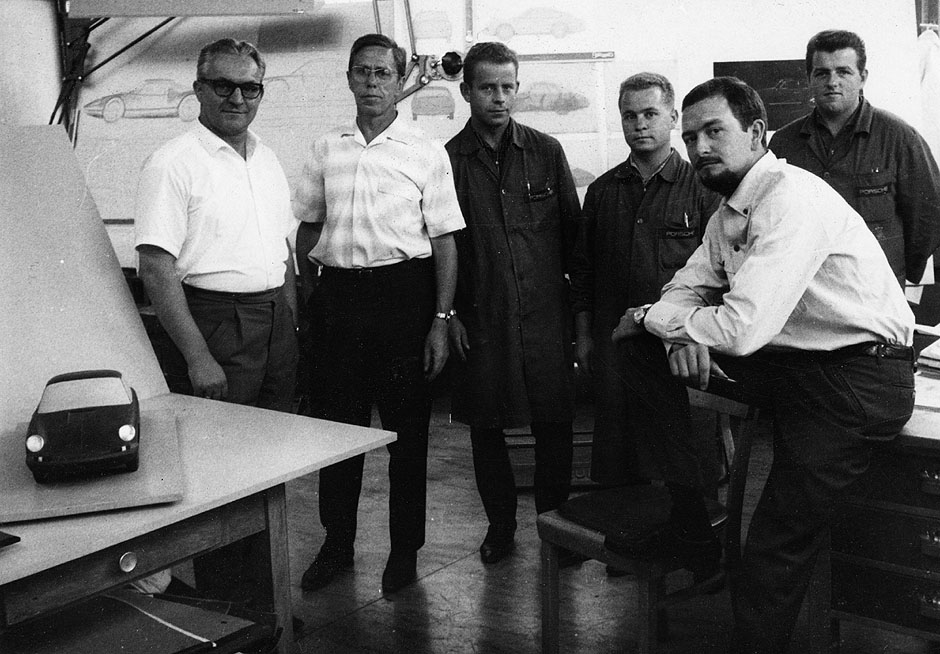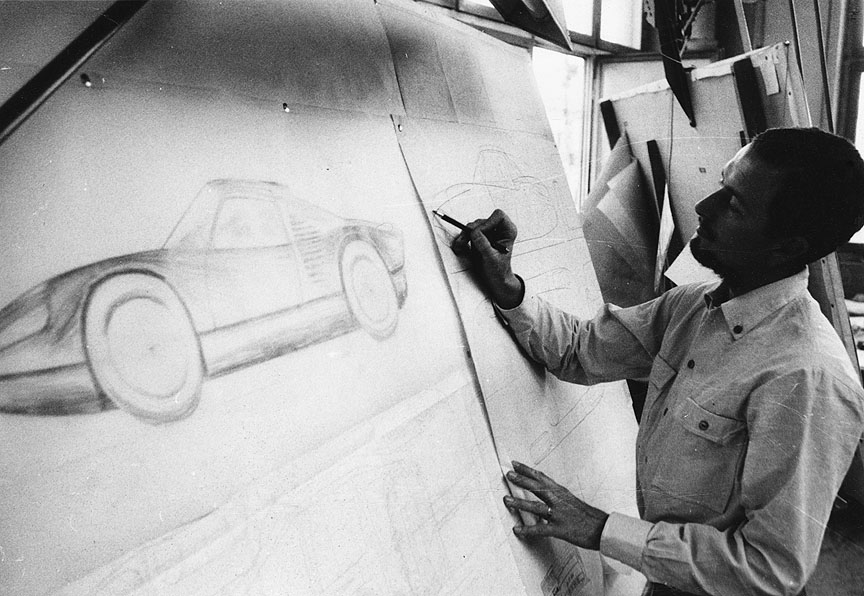 In November 1963, the new Porsche 904 Carrera GTS supercar/racecar was introduced. For some, it is the most beautiful car F.A. Porsche designed.
1964
In 1964, Son Kai Alexander Porsche was born.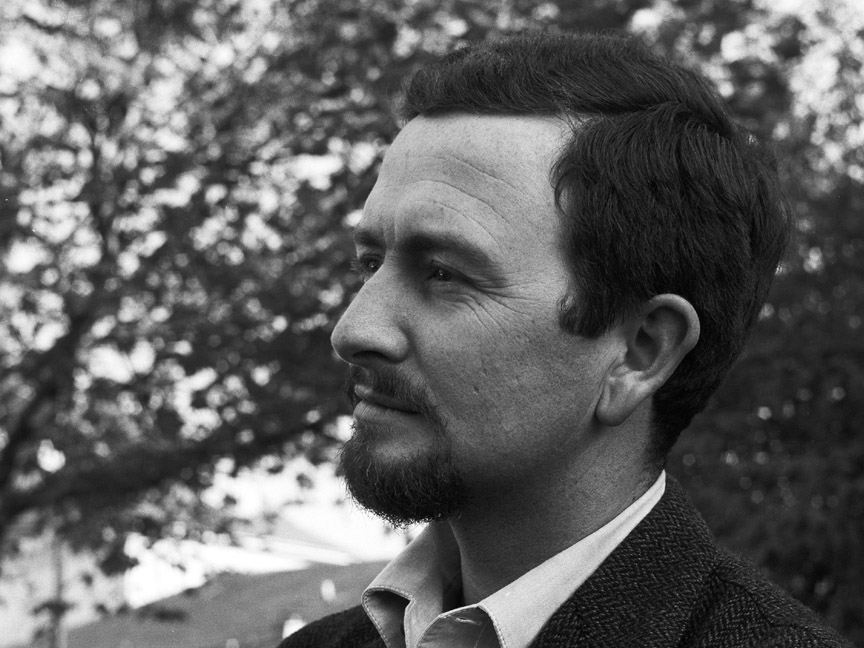 1965
1965 was the year when the Porsche 912 was introduced. Its initial designation was 902. It was a 911 with the 4-cylinder engine from the 356. The 912 cost 25% less than the 911. In 1965, the Targa body version was introduced. It was basically a cabriolet with the safety bar.
1966
In 1966, the Porsche 906 coupé and 910 racing cars were introduced. Their body design was overseen by F.A. Porsche. The 906 was the only Porsche ever made with gullwing doors and the 910 was the only Porsche racing car with removable roof panel, basically a Targa.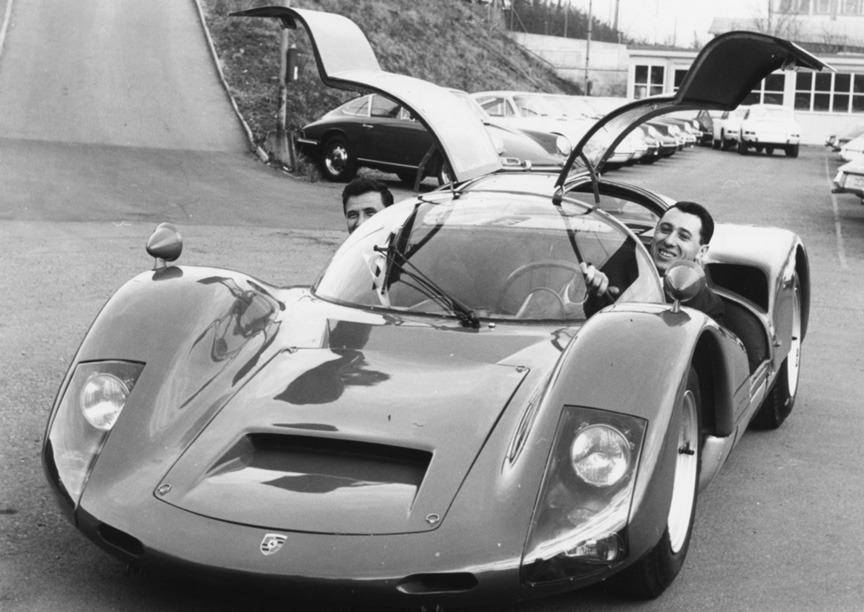 1967
In 1967, the 907 was the last Porsche car which's design was overseen by F.A. Porsche. The Porsche 907 LH took the triple victory at the 1968 Daytona 24 hour race.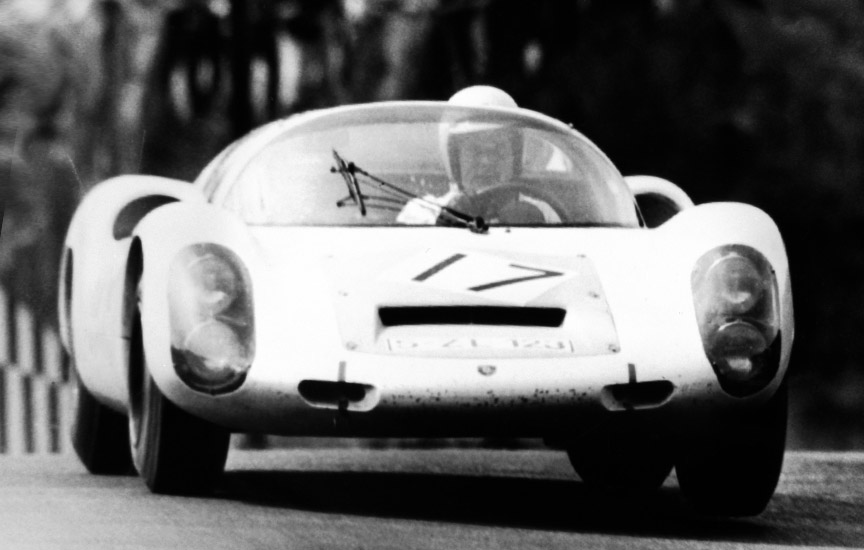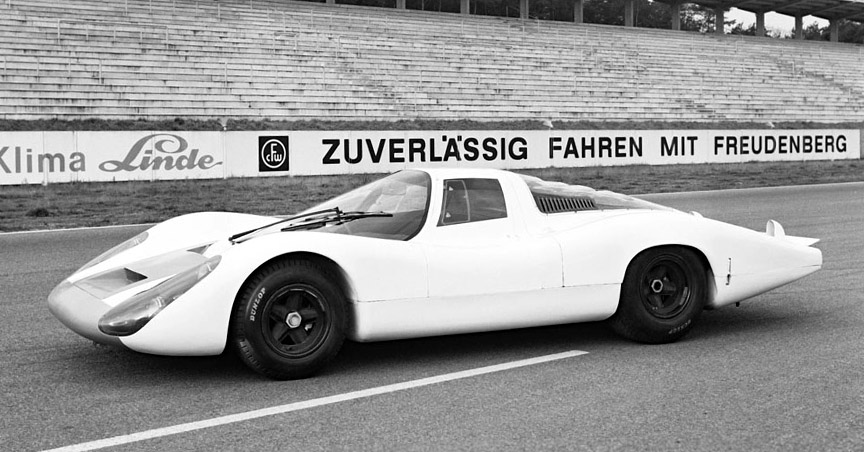 1968
In 1968, F.A. Porsche was appointed as Deputy Managing Director at Porsche KG. At the Paris motor show he was awarded with the "Automobile Industry International Trophy" for the "overall aesthetic concept in the creation of the Porsche bodywork."
1969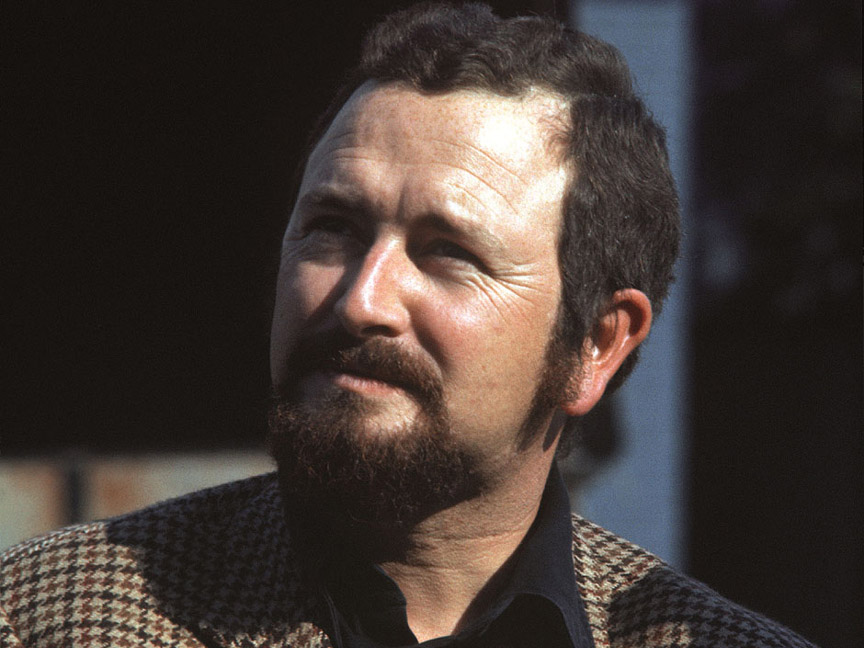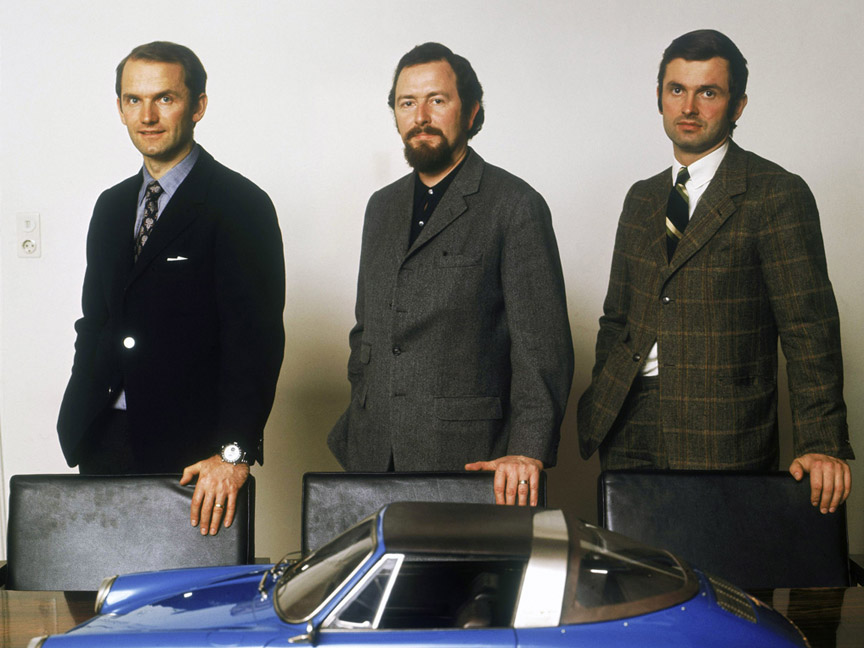 1972
In 1972, the Porsche and Piëch families of the Porsche dynasty decided that family members will not work anymore at the Porsche car company. F.A. Porsche established his own design studio under the name of "Porsche Design GmbH" in Stuttgart.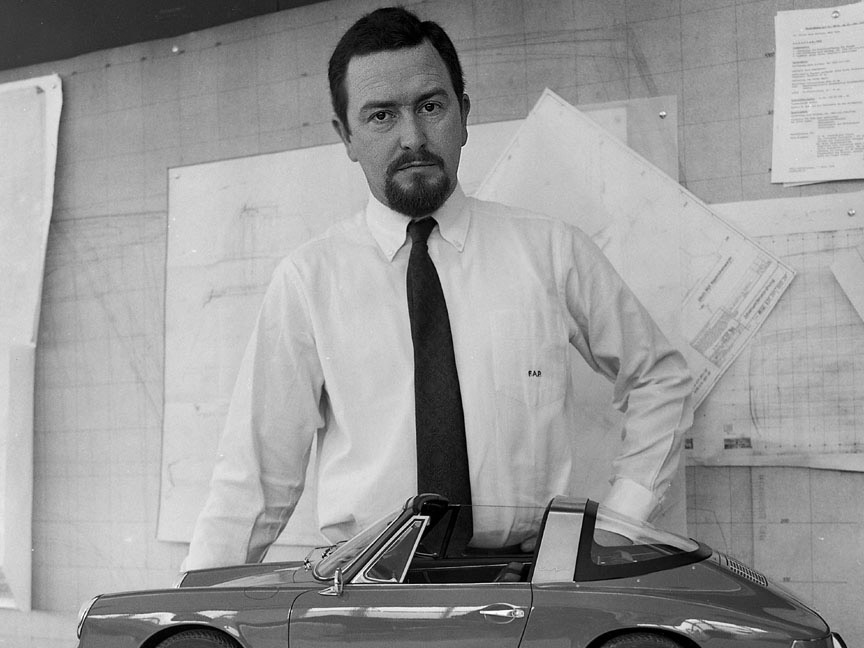 1975
In 1975, Porsche Design Studio moved to Zell am See in Austria, where Butzi lived many years during his childhood.
During the decades that follow, the Porsche Design company designs men's accessories such as watches, spectacles and writing instruments. F.A.'s team of designers also styled a host of industrial products, household appliances and consumer products for well-known international companies. Many of these products proudly wear "Design by F.A. Porsche".
1977
In 1977, Son Mark Philipp Porsche was born.
1979
September 19 1979, Ferry Porsche with his wife Dorothea and their sons Gerhard, Hans-Peter, Ferdinand Alexander and Wolfgang on Ferry's 70th birthday in the garden of the Porsche family villa at Feuerbacher Weg 48, Stuttgart.© Porsche
1985
In 1985, Mother Dorothea Porsche died (born 1911).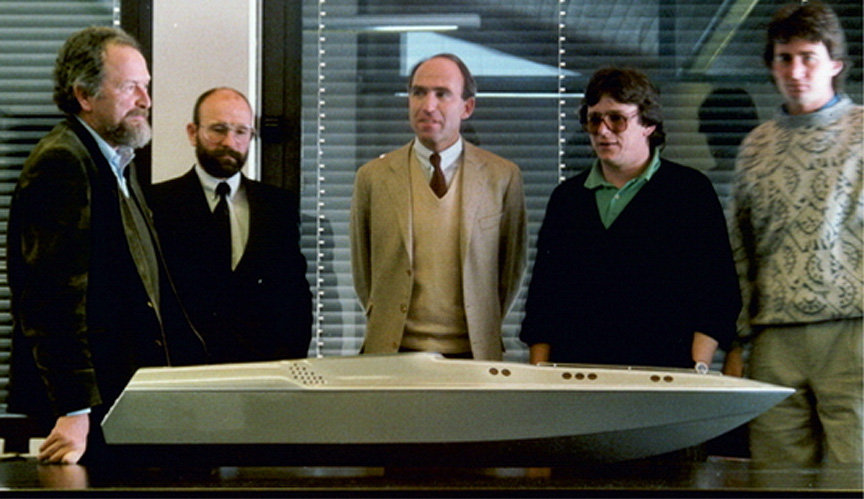 1989
1989 September 19, Porsche Panamericana show car presented to father Ferry Porsche on his 80th birthday. From left to right: Hans-Peter Porsche, Gerhard Anton Porsche, Ferry Porsche, F.A. Porsche and Wolfgang Porsche.© Porsche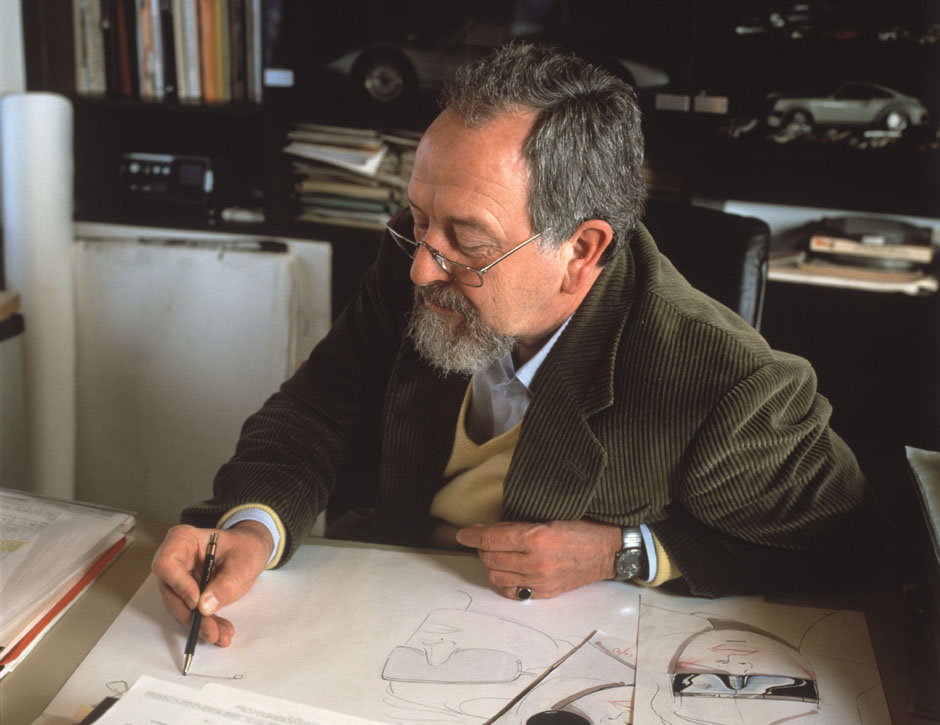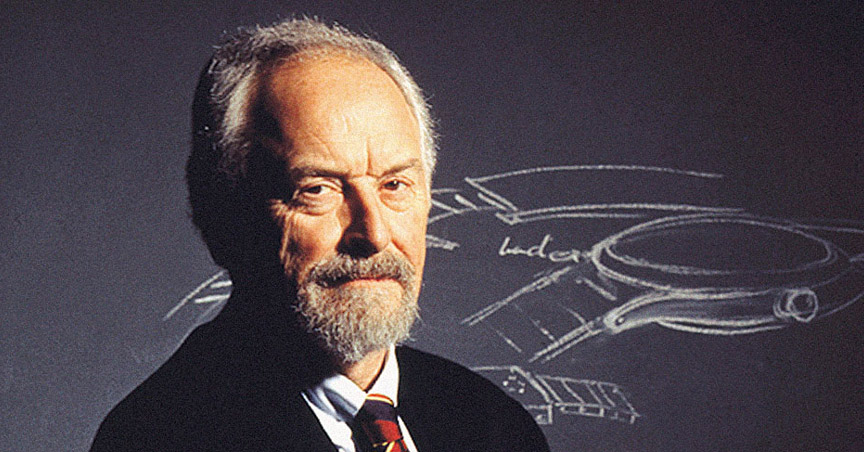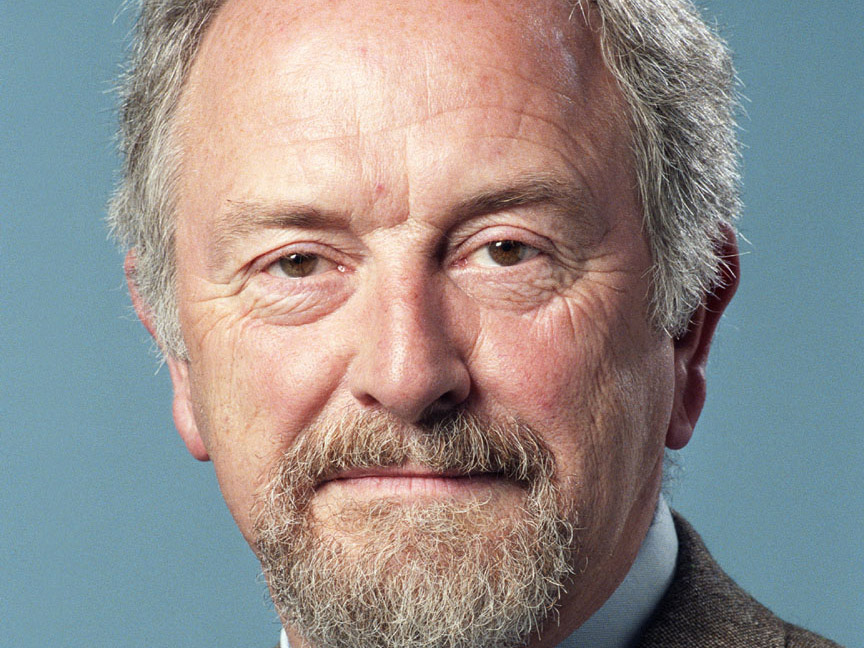 1990
In 1990, Chairman of the Supervisory Board of Porsche AG.
1992
In 1992 Prizewinner of the year of the Industrial Design Forum Hanover (iF).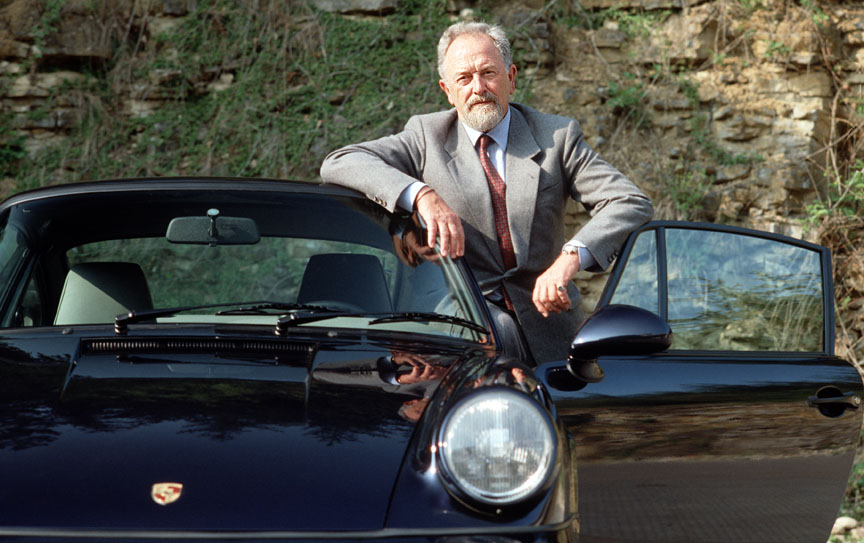 1993
In 1993, he was made a Member of the Supervisory Board of Porsche AG (was Chairman 1990-1993).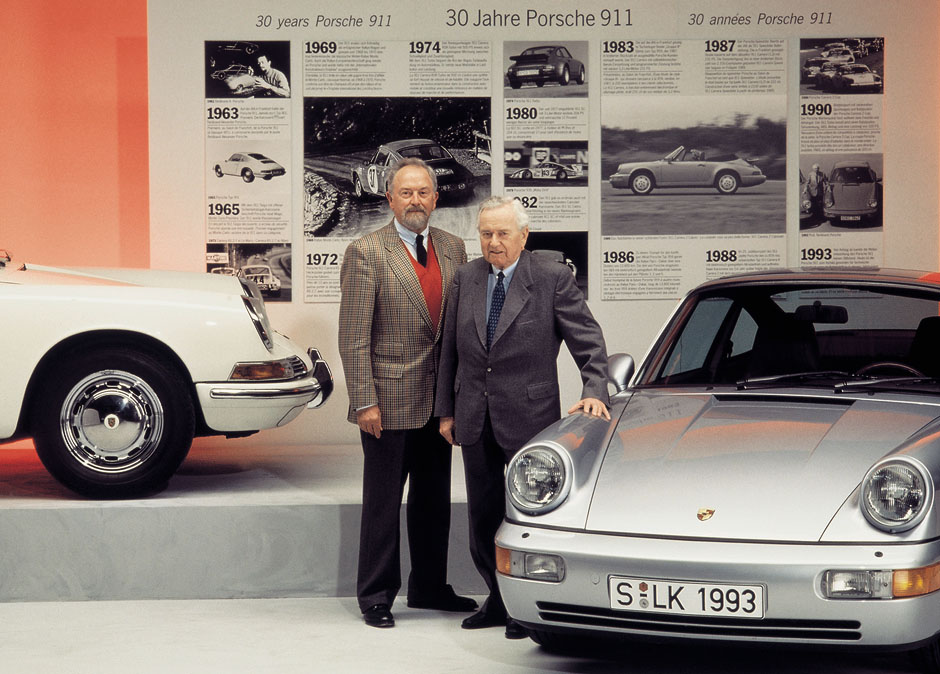 1995
1995 December 11: for his 60th birthday, F.A. Porsche received a present from Porsche AG – a 911 993 Speedster. It was a one-off for a one-off man who designed the original 911. From F.A.'s head came a sports car design that has worked for decades and there is no end to see. No other car has been in production since 1964 and still is. Of course it has had several generations meanwhile, but the design language is still the same.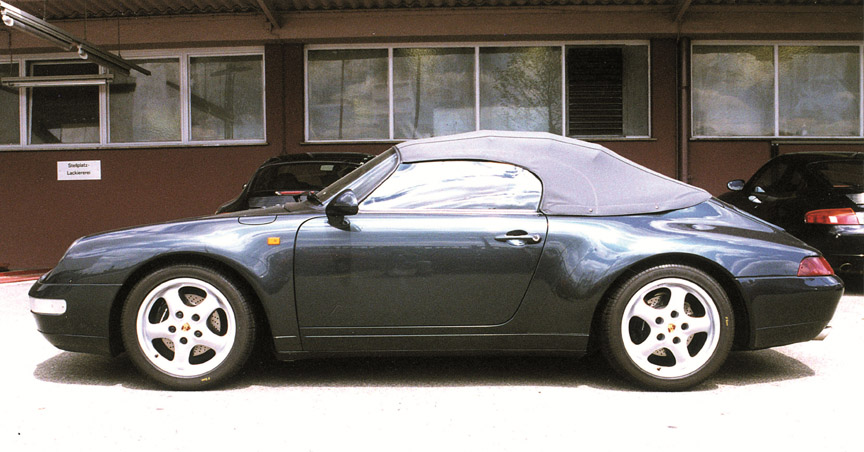 1997
In 1997, F.A. joined the Supervisory Board of Porsche Holding GmbH, Salzburg.
1998
On March 27 1998: father Ferry Porsche died.
1999
In 1999, Professor title from the University of Vienna, handed over by the president of Austria, Thomas Klestil.
2003
In 2003, F.A. Porsche founded the Porsche Lizenz- und Handelsgesellschaft mbH & Co. KG in Bietigheim-Bissingen together with other "Porsche Design" shareholders and Porsche AG. The aim of the company is to exploit the potential of the Porsche name in business areas unrelated to the auto industry.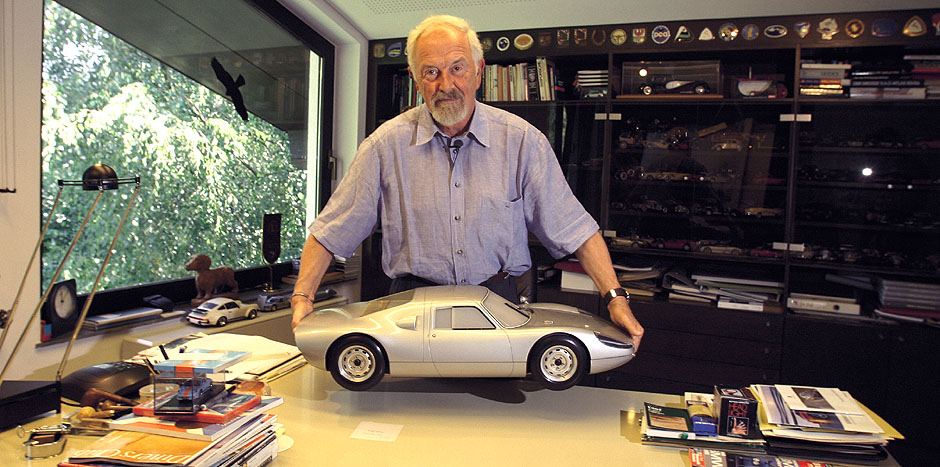 2005
In 2005 Ferdinand Alexander Porsche decided to resign from the supervisory board of Porsche AG and to withdraw from active professional life. His "chair" was passed on to his son Ferdinand Oliver Porsche. F.A. Porsche was appointed Honorary Chairman of the Supervisory Board of Porsche AG and also as Honorary Chairman of the Advisory Council of Porsche Design Studio in Zell am See.
2012
On April 5 2012: Ferdinand Alexander Porsche died in Salzburg, Austria, at the age of 76. On the very same day, the new generation 911, the 991, was voted as the "2012 World Performance Car" at the New York International Auto Show. Although the 991 was already the 7th generation 911, the original F.A. Porsche design could still be clearly seen in the car.