Following the name of the famous 718 roadster, the 2017 Boxster was introduced two decades after the first generation of the small, mid-engined, Porsche. The new generation took its inspiration from its famous predecessor and some parts looked similar to those found on the 918 Spyder supercar from 2013. The new generation was sleeker and promised to be even better on the tracks and more comfortable on the roads as well.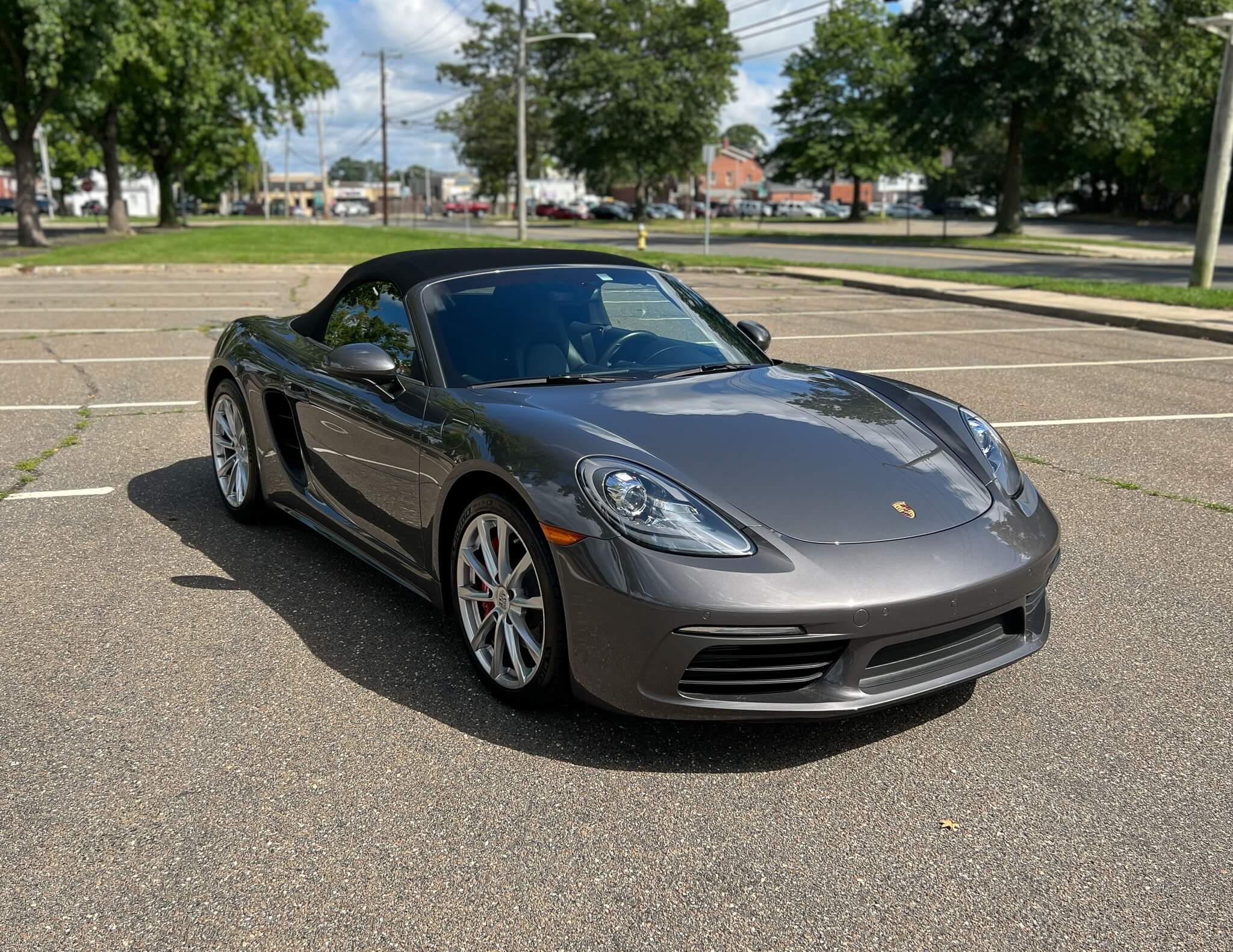 Our guys from PCARMARKET is currently offering a 2017 Porsche 718 Boxster S and we are definitely loving it! Here is your chance to own one of Porsche's most affordable luxury sports car that comes in a stunning Agate Grey Metallic finish combined with black interior. Additional exterior features include a black convertible roof, dual center-mounted exhaust tips, a speed-activated rear spoiler, side air intakes, red-painted brake calipers, and 19" Michelin Pilot Sport All Season 4 tires.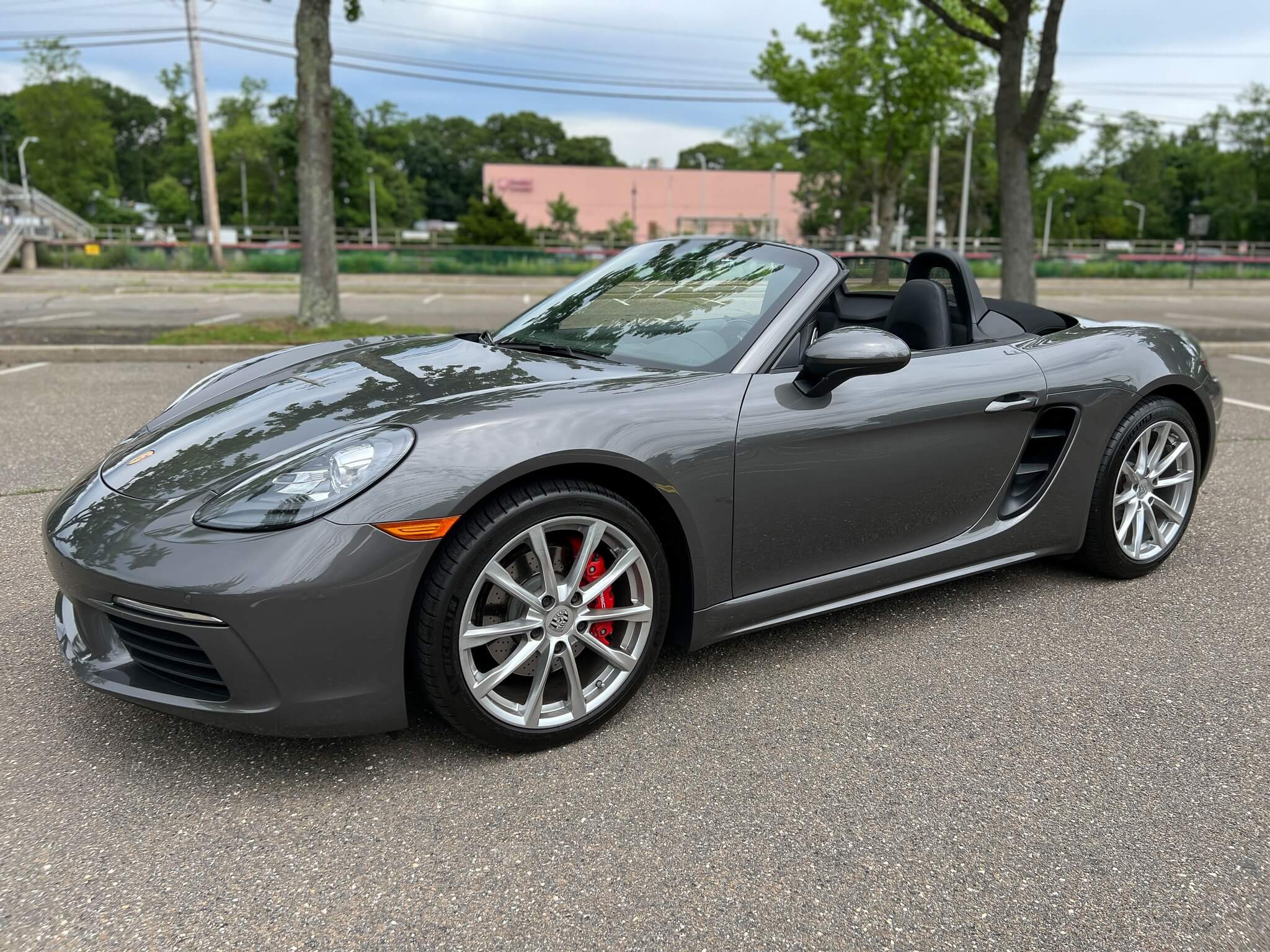 Moving to the black interior, it features bright aluminum trim and comes with standard amenities such as Porsche Communication Management (PCM) infotainment system, automatic climate control, power mirrors, and a luggage net in the passenger footwell.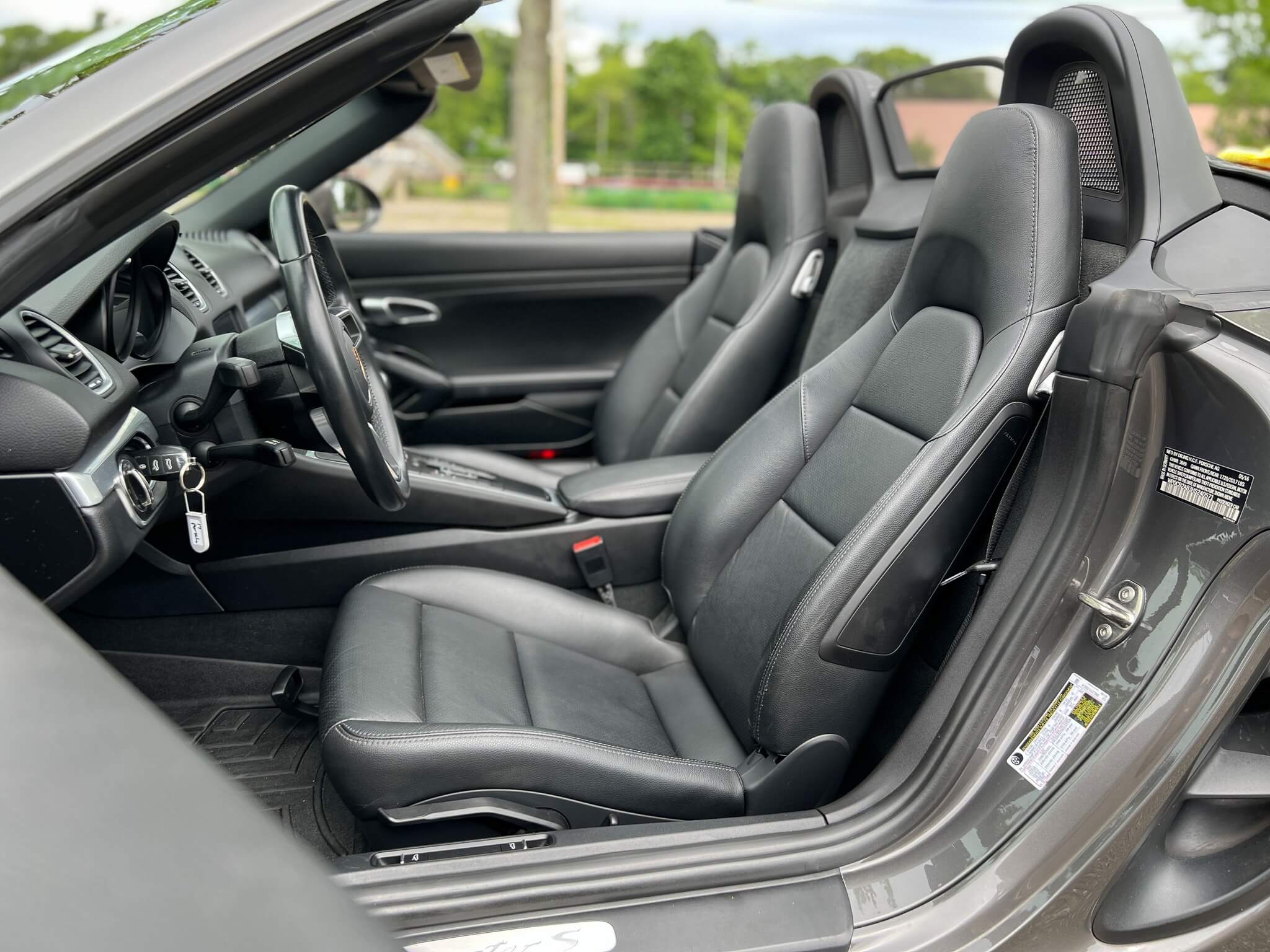 Powering the car is a a turbocharged 2.5L flat-four engine that sends up to 350 HP and 309 lb.-ft of torque to the rear wheels through a 6-speed manual transmission. Acceleration from 0-60 MPH takes place in just over 4 seconds with a top speed of 177 MPH.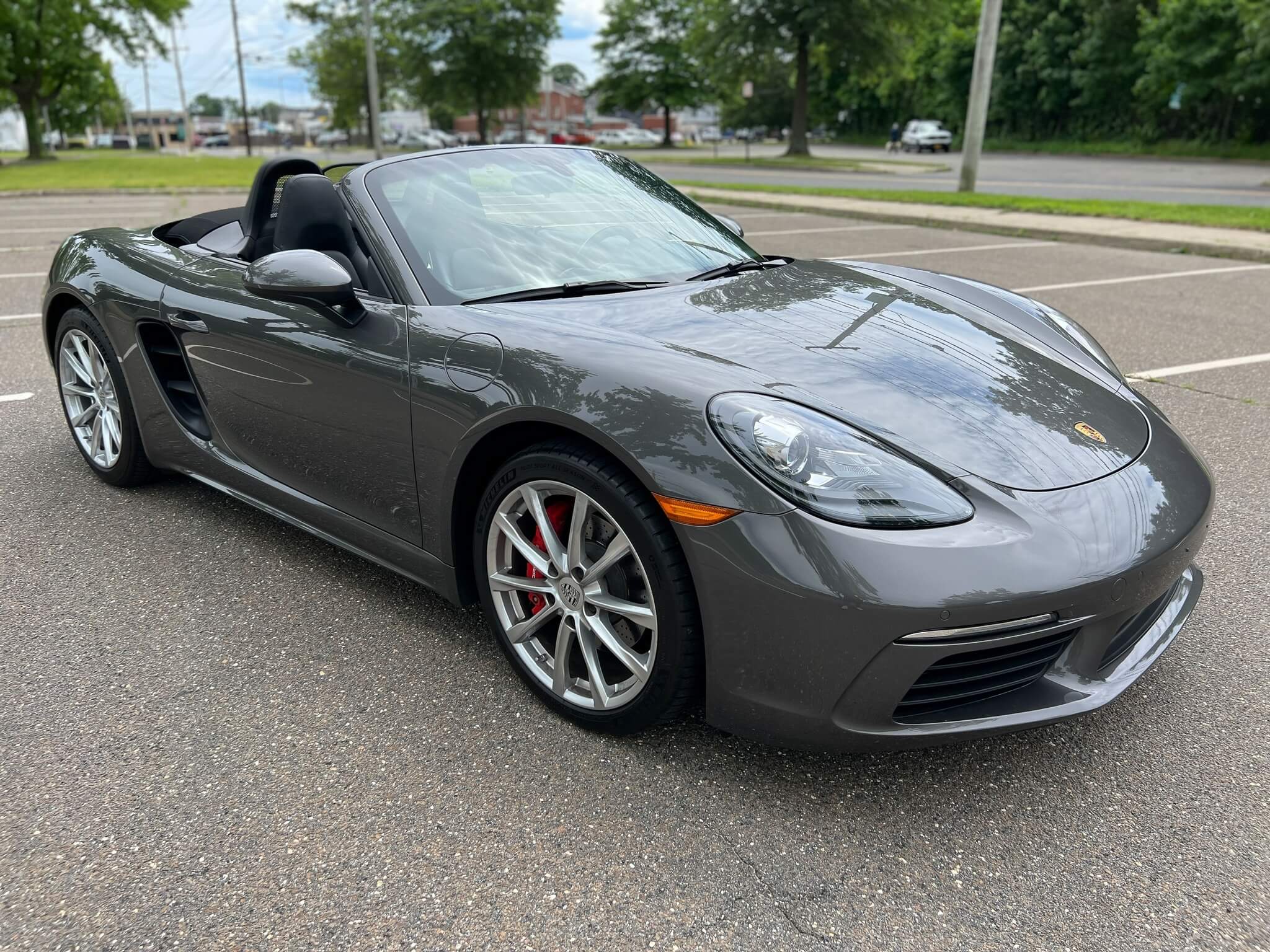 Feel free to browse the official listing here and put your bid. As of this writing, the current bid stands at $25,000 and the auction closes in 13 hours. So, there's no time to waste here if you want to get a bargain for a 2017 Porsche 718 Boxster S that has only 13,381 miles to show on its odometer.