On the list of most intoxicating objects in the history of collecting, Porsche racing cars are certainly near the top. As proof is this unique Fabcar 935 from the Porsche 75th Anniversary Race Car Collection from WOB CARS.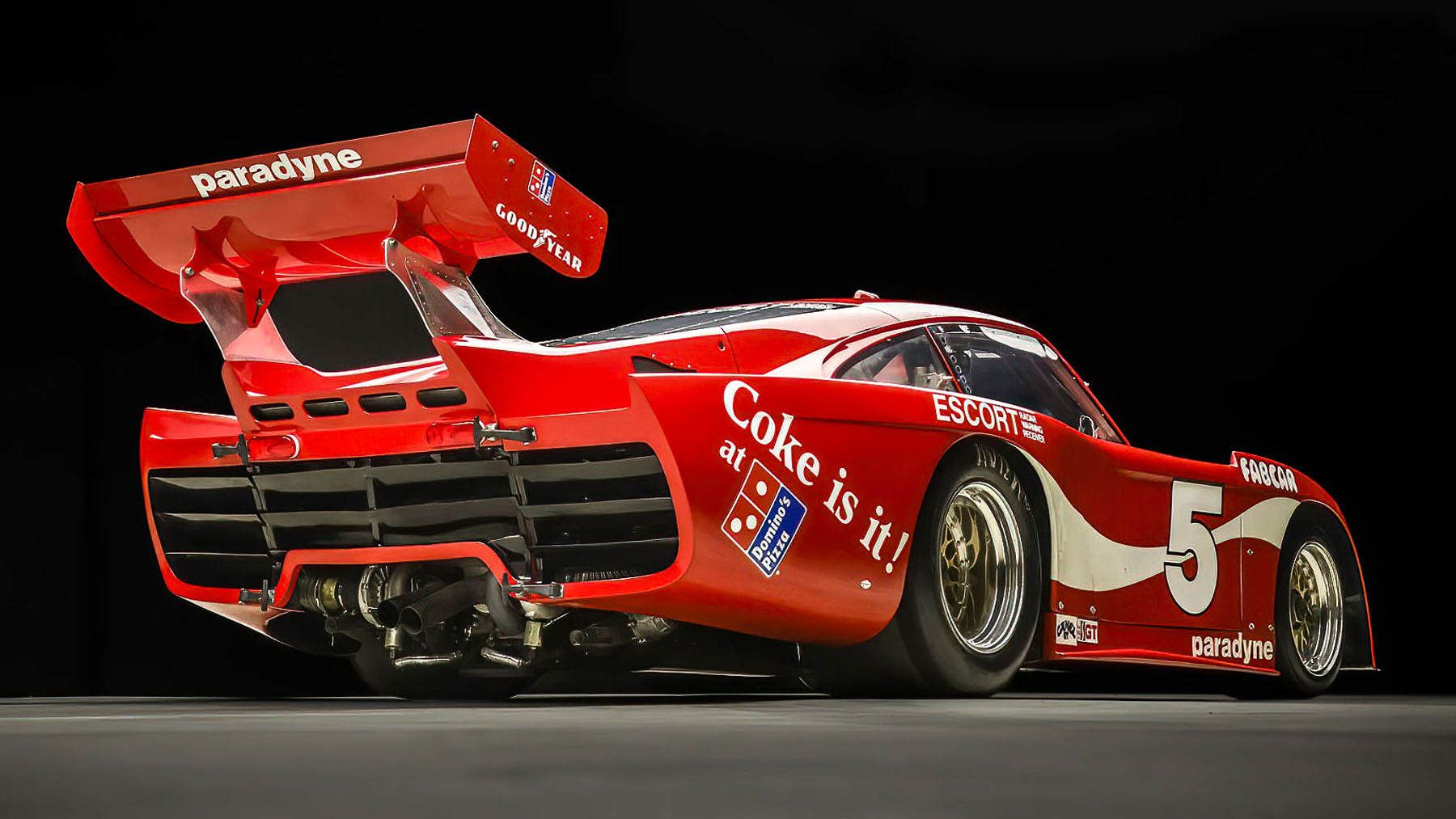 Chassis Details
Twin-Turbocharged 3.3-Liter Flat-Six
Bosch Fuel Injection
Five-Speed Manual Transmission
Campaigned by Bob Akin, 1983-1984
Red Fiberglass Bodywork
Period Coca-Cola/Domino's Pizza Livery
Single Racing Seat
Tubular Steel Chassis
Porsche 935 Front Suspension
Kremer K3 Rear Suspension
16″ BBS Multi-Piece Wheels
Roll Cage
Cool Box Driver Cooling System
MOMO Prototipo Steering Wheel
Build Photos
HMSA & HSR Logbooks
FIA Historic Technical Passport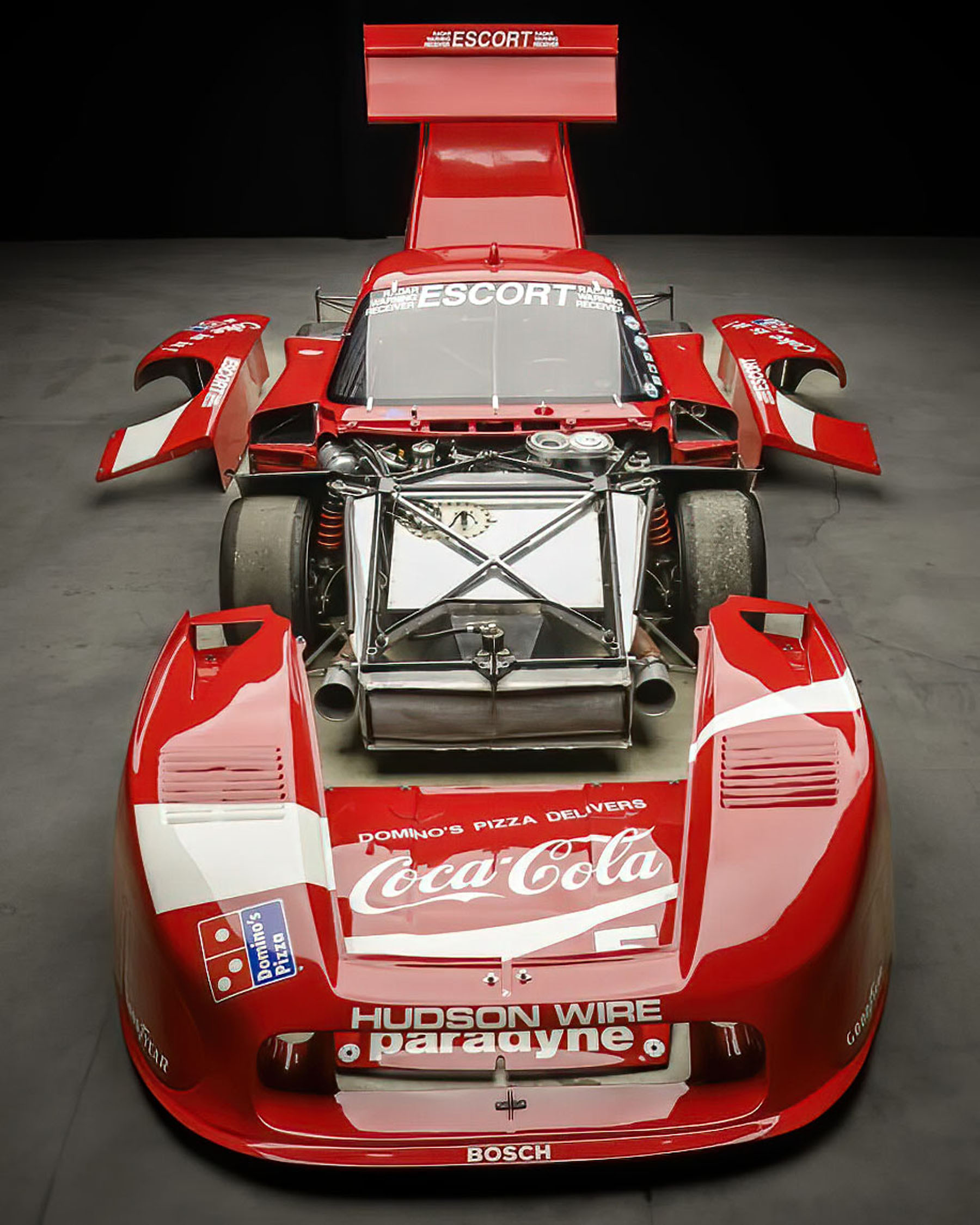 Bob Akin Motor Racing
The Porsche 935/84 was initially built as an L-1 variant by Chuck Gaa of GAACO for IMSA competition with Bob Akin Motor Racing. Derek Bell drove the car, and after a crash at the end of the 1982 season, was rebuilt by Fabcar as 935/84, eventually achieving a second-place finish in its debut at the Daytona Three-Hour Finale in 1983. It was refurbished in 2007 and has since participated in vintage racing events as well as the 2015 Rennsport Reunion V, where it was piloted by Pat Long.
IMSA competition
This example entered IMSA competition after the GTX class was phased out in 1981, forcing the remaining 935 "silhouette" examples to compete with GTP cars. It features a Kremer K4-style nose and bodywork that was reportedly designed by Herbert Schaupp and constructed from fiberglass by Fabcar in 1983. The body is finished in red with a replica Coca-Cola and Domino's Pizza livery and features a front oil cooler, plexiglass windows, rear NACA ducts, a rear wing, and taillights. A collection of signatures on the roof can be seen in the gallery below.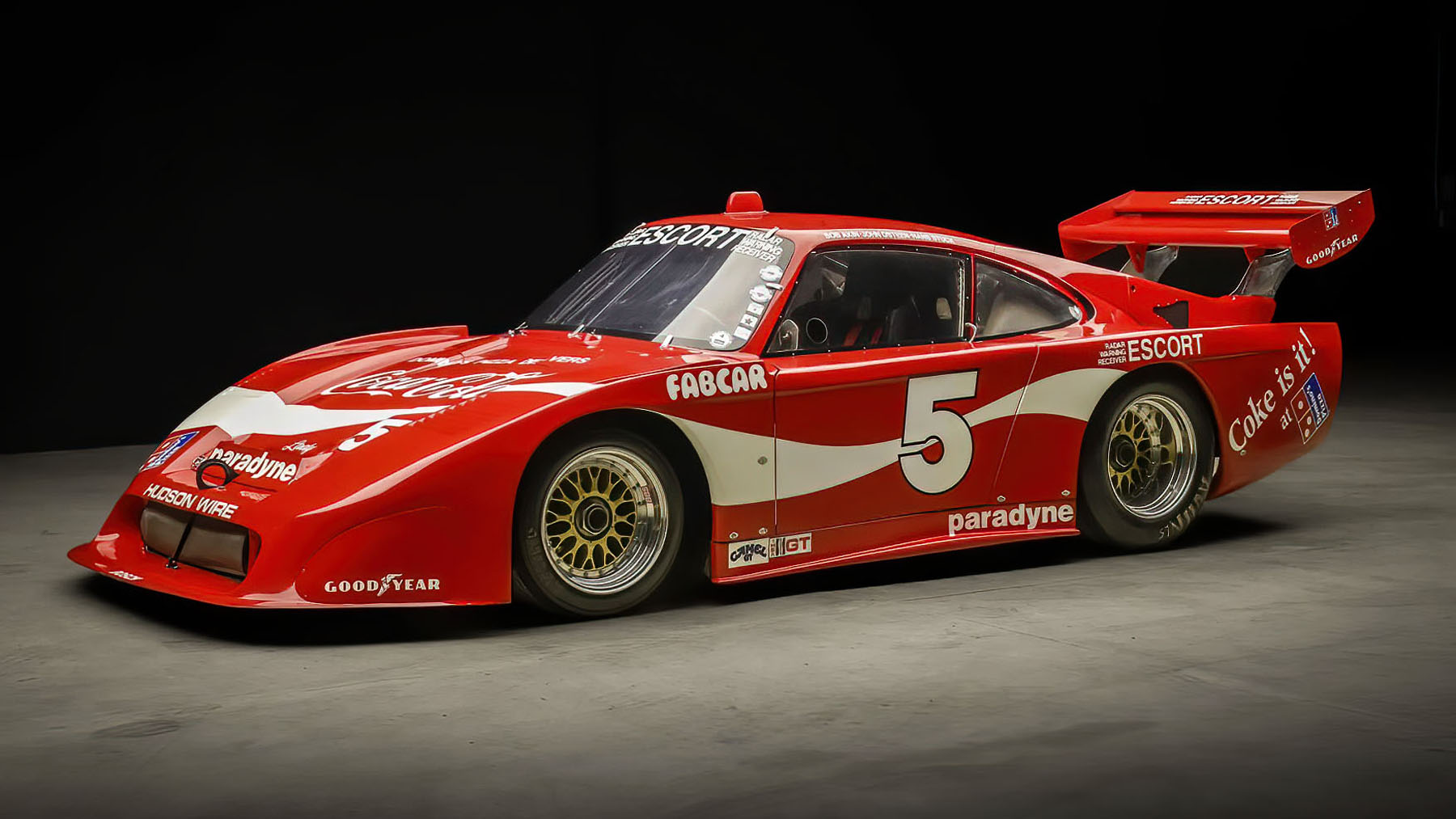 Chassis
Gold 16″ multi-piece BBS center-lock wheels feature polished lips and are mounted with Avon slicks. The tubular steel chassis features a Kremer K3 rear suspension and a Porsche 935 "Moby Dick"-style front setup. A replacement left-rear axle shaft was installed in August 2022. Stopping power is provided by black-finned calipers over slotted rotors at all four corners.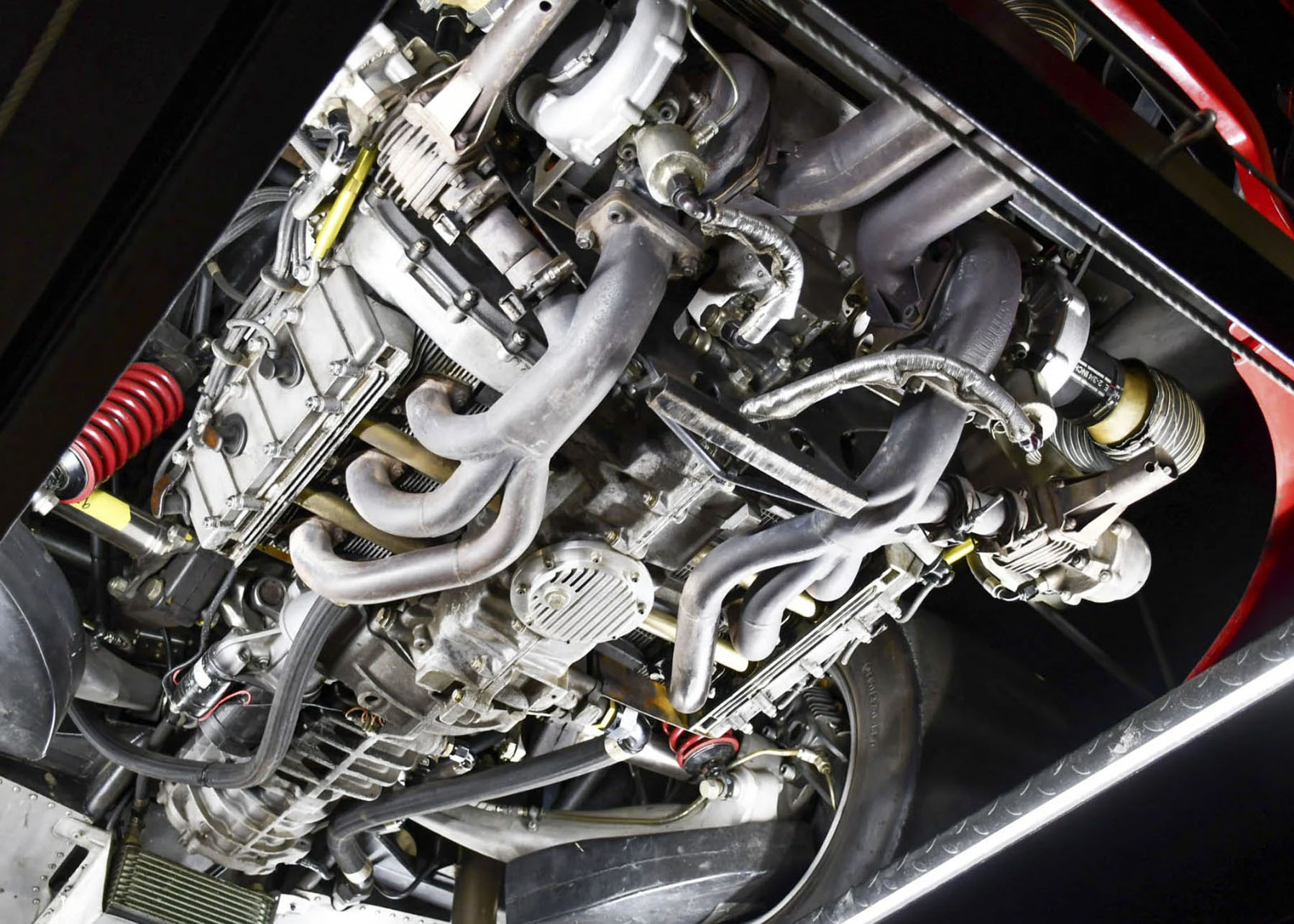 Interior
The cockpit features a padded roll cage and a fixed racing seat with a Schroth Racing harness. A CoolBoxx driver cooling system has been installed, and the exposed shift linkage is topped with a wooden shift knob and an engraved 935/84 cap. The MOMO Prototipo steering wheel is mounted on a quick-release hub ahead of a dash panel housing a VDO 10k-rpm tachometer, fuel and oil pressure gauges, and readouts for boost pressure, oil temperature, and transmission temperature. The car is not equipped with an odometer, and total mileage is unknown.
3.3 liter flat-6
The Type 930 flat-six was reportedly removed from the wrecked 935 L-1 and enlarged to 3.3 liters. It has twin turbochargers, Bosch fuel injection, and a flat composite cooling fan setup. A replacement battery was installed in 2023. Engine stamping *690025* can be seen in the gallery.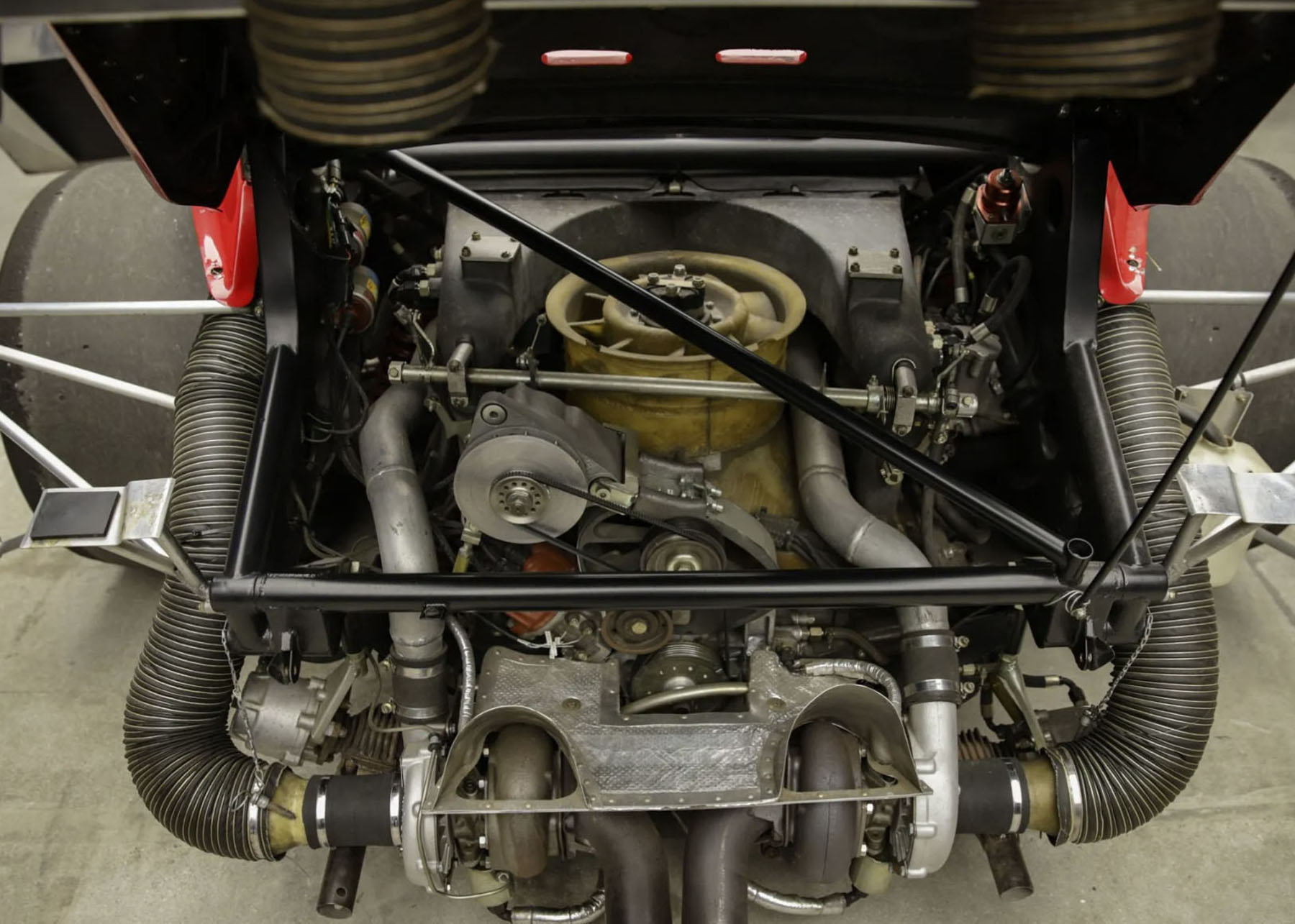 Available from Bring-a-Trailer HERE
More cars available from WOB CARS HERE
All photos © Bring-a-Trailer