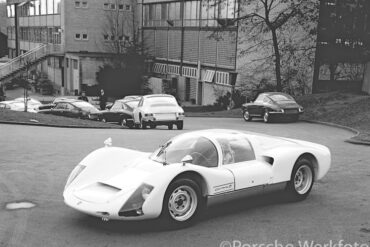 The formidable Carrera 6 outside the Porsche headquarters, Stuttgart Zuffenhausen, 1966 The Carrera Six, as Porsche officially called the 906,...
Porsche 906 Carrera 6 Pictures...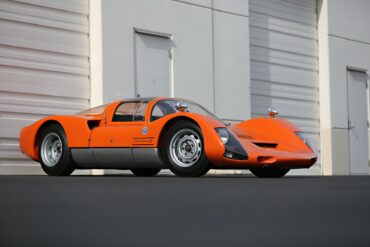 Developed for endurance sports car racing, the 906 was a street-legal racing car that raced in the FIA's Group 4 class against cars like the Ferrari Dino 206 P. They often won their class behind the much larger prototypes such as the Ford GT40 Mk II and Ferrari 330 P3/4. Based off the same principles as the 904, the 906 used a boxed steel chassis with a fiberglass body that added rigidity to the design. The greatest success of the Porsche Carrera 6 "Standard" was undoubtedly the victory at the Targa Florio 1966.