In January, a Porsche Carrera GT set a world record when sold on the Bring-a-Trailer website for a cool $2 million. It eclipsed the $1.9 million paid for a Guards Red Carrera GT in December 2021. The supercar had only 250 miles on the odometer and came with a complete custom luggage set.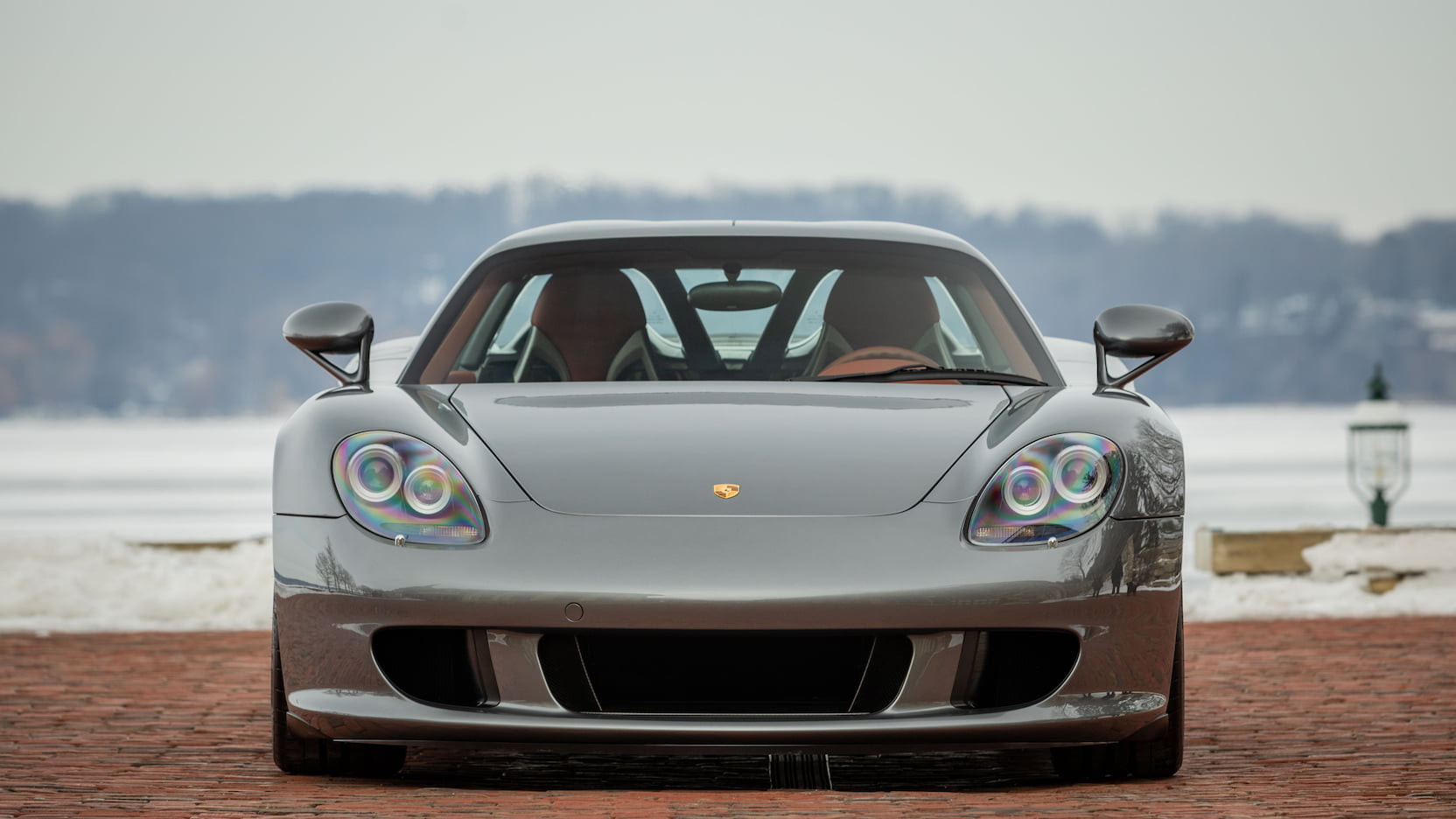 Now, it seems the record-breaker has a worthy challenger in the form of another pristine Carrera GT with even lower mileage – just 182 miles. The car, finished in Seal Gray Metallic, is set to go under the hammer in March in a transaction that Mecum Auctions will handle.
Interestingly, the Carrera GT heading for sale in March shares some striking similarities with the $2 million example that sold in January. They are both from the 2005 model year. They also share the same Terracotta leather interior and five-spoke wheels with bright yellow brake callipers.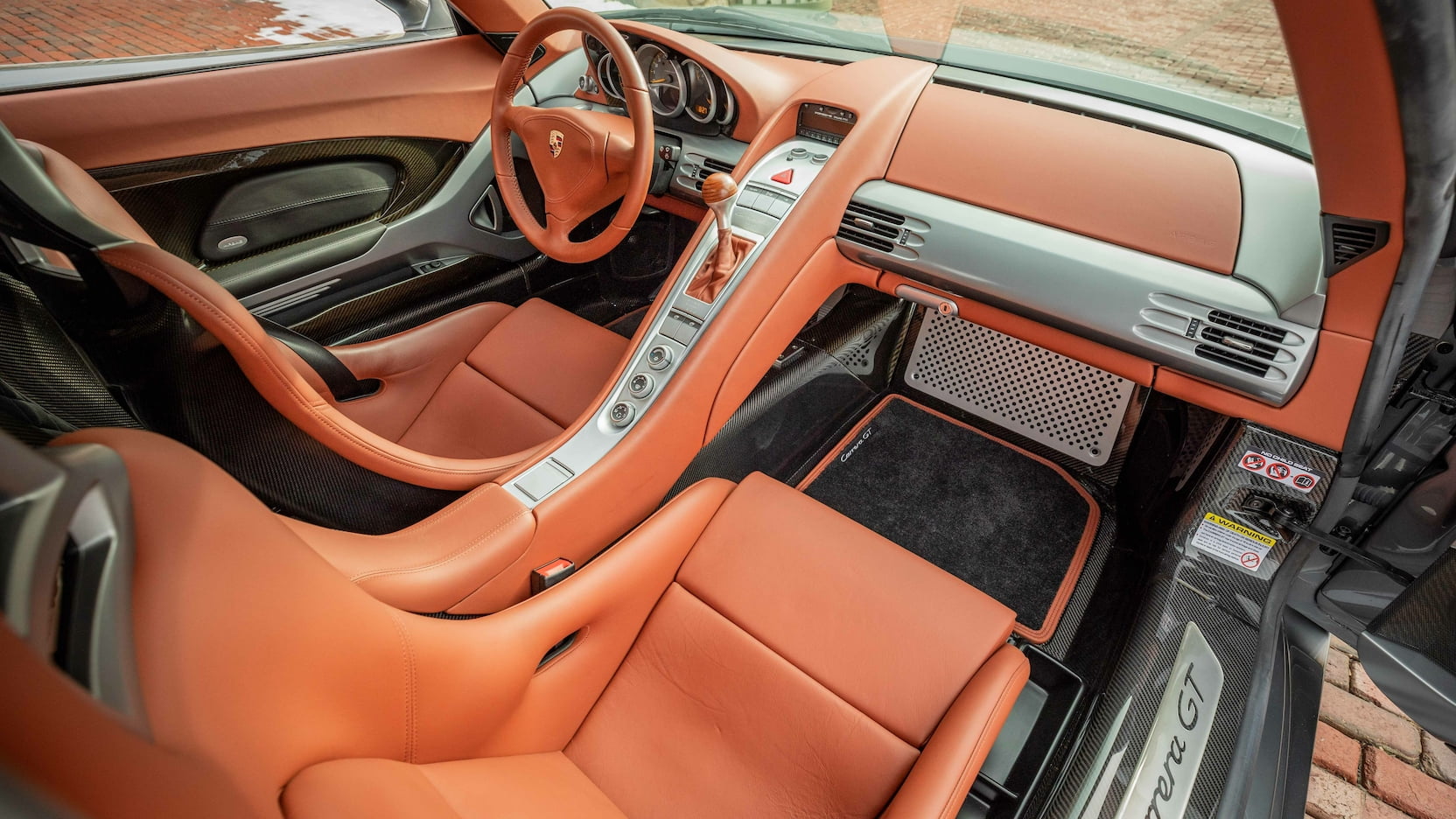 However, it is important to point out the $2 million Carrera GT was sold on Bring-A-Trailer, where the buyer's fee is capped at $5,000. However, for Mecum, buyers have to pay at least 10% on top of the total sale price. Buyers will usually factor this into their maximum bid, and for that reason alone, the Carrera GT may not top the $2 million record price.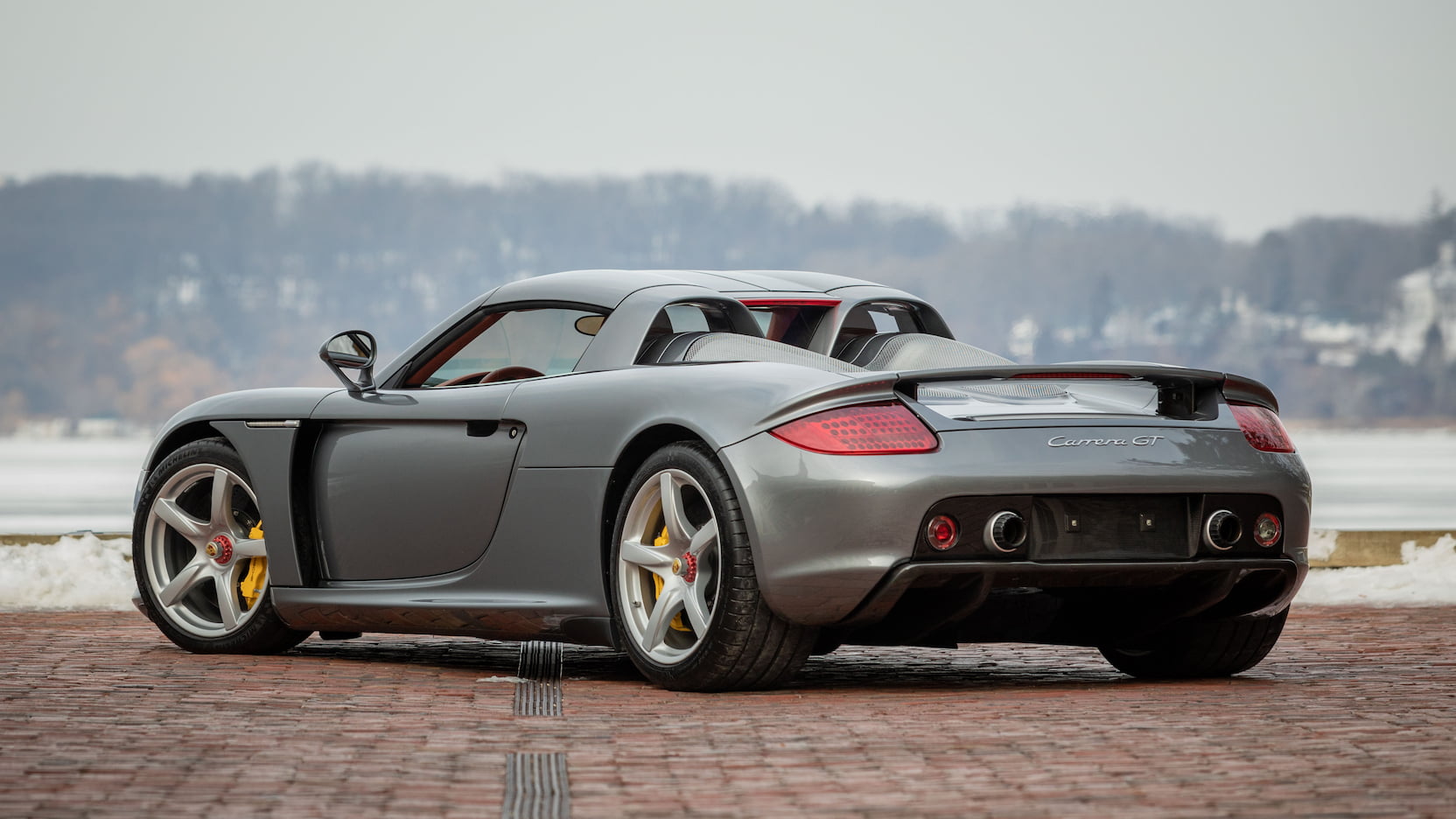 Regardless, you can still expect it to exchange ownership at a very princely sum. The Porsche Carrera GT is a legendary machine – one of the last truly analog supercars; no fancy driving aids, just raw performance. Only 1,270 units were built from 2004 and 2007, making it quite exclusive. This particular one is even rarer as there were only 64 cars finished in the same shade of grey. The low mileage will also be a significant factor in determining the final sales price.
As mentioned earlier, Mecum Auctions will be putting the car up for sale sometime in March. We may not be sure if it will break the record, but one thing is certain – it's going to be a close one.