Porsche has always defined itself through its achievements on the racetrack and the most important of those races takes place on a 13km circuit in the French département of la Sarthe known to the world as the le Mans 24 Hours. Porsche has appeared there every year since 1951 and works or privately owned Porsches have won more times than any other make. Now Wilfried Müller, a Porsche specialist and biographer of Peter Falk and the Porsche Museum have produced this work which details Porsche history at le Mans since those early post-war days when Porsche's mere presence in France was a brave symbol of reconciliation.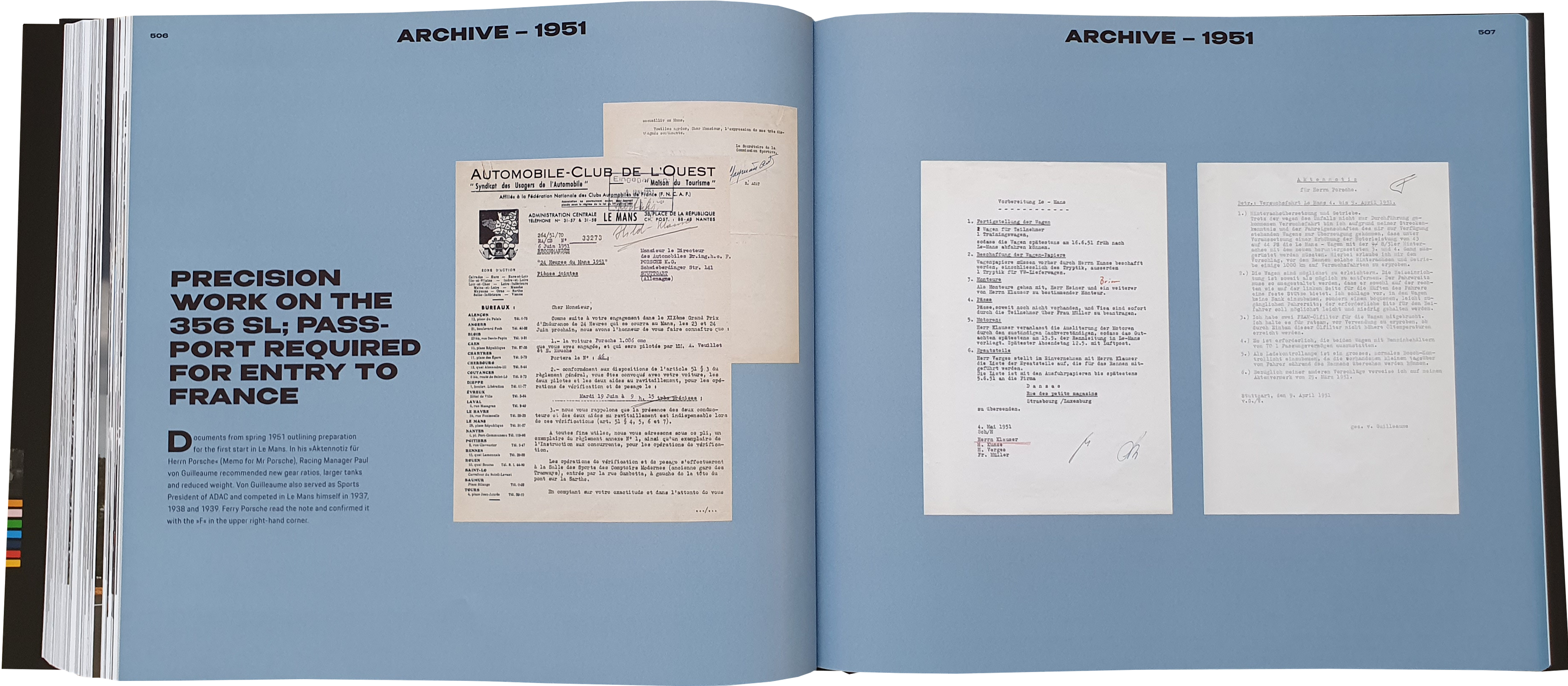 From 1950s category victories to periods of outright domination in the 1970s and '80s, to more recent decades where the faithful 911 alone scrapped for smaller prizes and to the brief period of hybrid success, this substantial tome recounts each race. Naturally the early period and the years when Porsche had its greatest success are recorded in more detail. The highlight of the book is undoubtedly its photography and the author has evidently searched Porsche Archives and other sources very extensively. Much work too has gone into correct captioning of the thousand images and if the compilers failed to recognise Hurley Haywood and Bob Wolleck in one shot, it is entirely forgivable as elsewhere serious efforts have clearly been made to identify unsung mechanics and others associated with Porsche.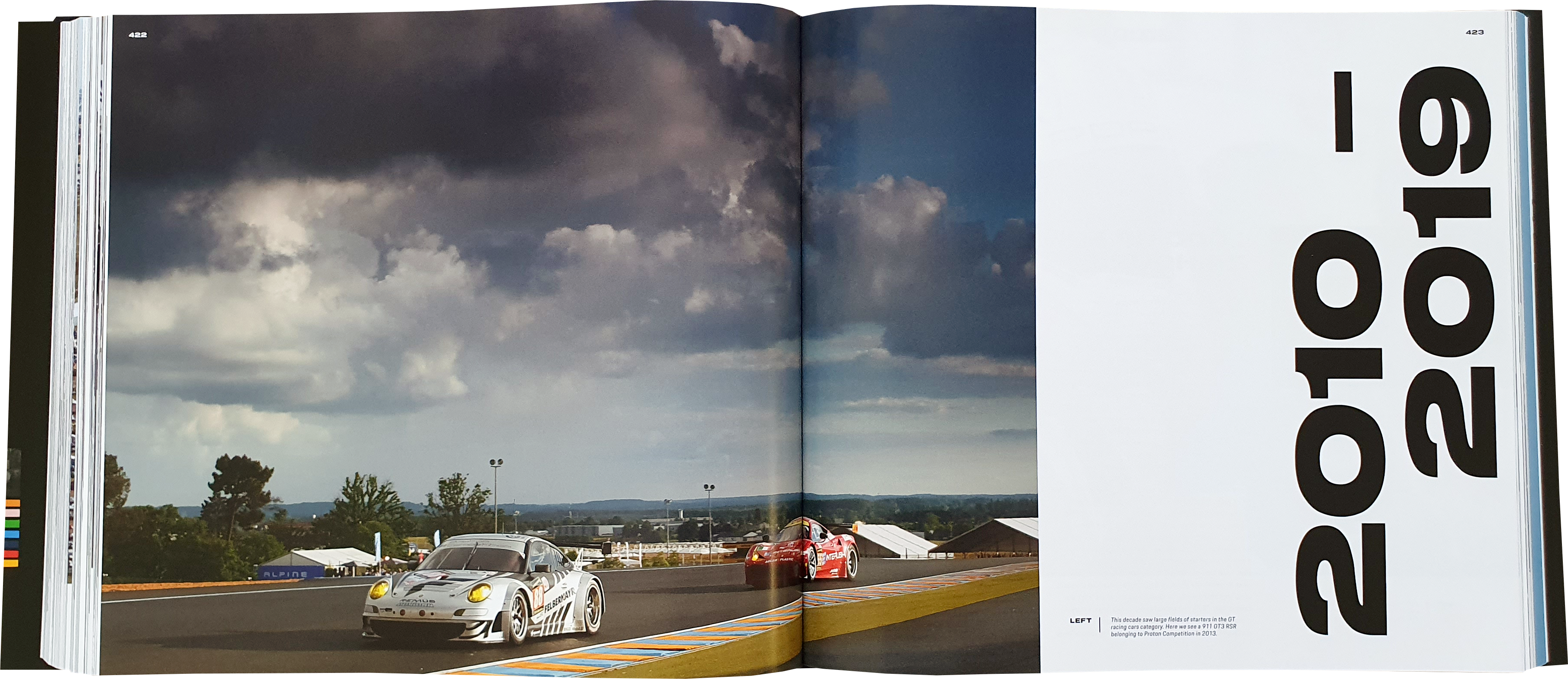 Post-2000 the photography generally becomes far less interesting – there are fewer pit views, and occasional page or two-page 'impressionistic,' shots are included, presumably to add variety. The author can hardly be blamed for the paucity of modern imagery: it simply reflects the modern, 'big-money' motor racing scene. Photographers have far less access and it makes pictures of the first thirty or so years all the more interesting with mechanics in oily overalls, drivers (only two per car) often grubby and exhausted-looking and a sense of drama around the cars. This is entirely lacking in the regimented, seemingly choreographed activity of modern pits where technicians in identical helmets and uniforms all look like robots. If TV screens and laptops have replaced the socket-set and the pit counter, this image mirrors the sport today.
This a book designed for visual impact and aimed at the general reader so more photography of the earlier periods rather than the 100 pages devoted to archival documents would probably be more interesting. At almost 4kg, the work is also quite difficult to manoeuvre and perhaps the publisher should consider splitting it into two volumes and placing them in a slipcover, but by any standards this is a magnificent book and fully deserves a place on any Porsche enthusiast's bookshelf. 
Key Information
| | |
| --- | --- |
| Title | The Success Story of Porsche at Le Mans |
| Author | Wilfried Müller |
| Publisher | McKlein Media GMBH & Co KG / Edition Porsche Museum |
| Published | 2023 |
| ISBN | 978-3-947156-56-6 |
| Format | Hardback |
| Page Count | 708 |
| Image Count | 1000 |
| Price | €100 |
| Information | McKlein Rally and Racing Store |