The Auburn Auction, hosted by Worldwide Auctioneers from September 1 to 3, 2022, is just over a week away, and a lot of high-quality classic cars have already been listed, with more added each day. Some of these classics have come from Stuttgart, with everything from a 2016 911 R to a 1967 912  SWB. However, one of the listings, Lot 348, caught our attention as it is for a 1960 Porsche 356B "Super 90" Roadster. While that in and of itself is great, what makes this listing quite special and worthy of note is that it is the rarest type of car that a Porsche collector looks for: it is numbers-matching between the engine, transmission, and chassis!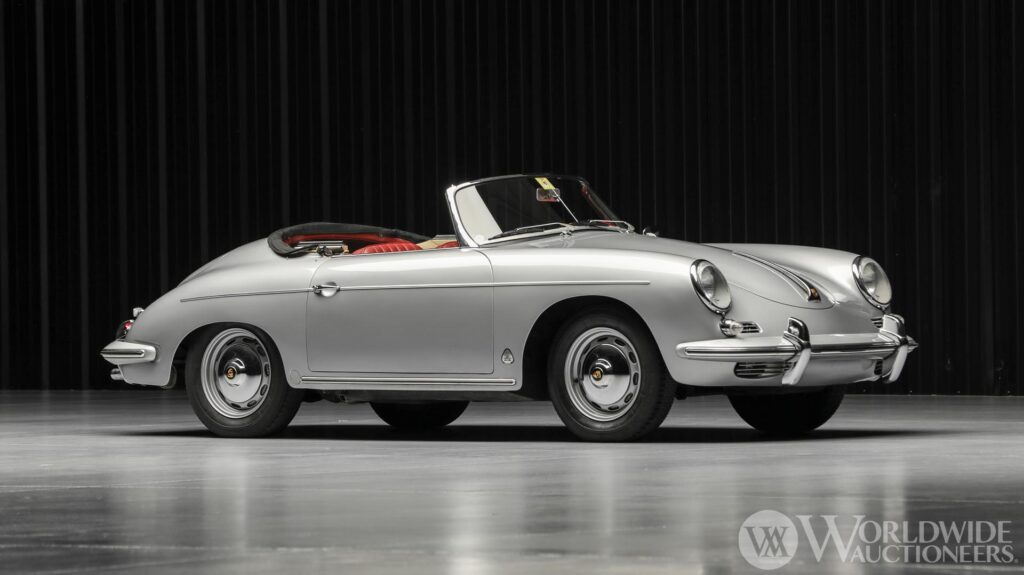 The 356 was the model type that truly brought Porsche fascination to American soil, starting in 1954 when Max Hoffman, the famous sports car importer from Austria that set up shop in New York, brought over 15 356 "America" Roadsters. It was a gamble that paid off, as between 1954 and 1958, more than 4,100 Speedsters and Roadsters hit landed in the US. In 1960, the "T5" body shape was finalized under the watchful eyes of Erwin Komenda, the same designer that had styled the VolksWagen Beetle and the Porsche 550 Spyder. This  body shape took all the lessons learned from the previous 356A and 550 models, and combined them to make the 356B. Famously, between 1960 and 1962, the coachbuilding company Karosseriewerke Drauz would be commissioned to built both convertible and coupe versions of the 356B, including Roadsters, to keep up with the demand for the latest and greatest German sportscar. In that timeframe, they built 2,650 cars, including what are known as the "Drauz Roadsters," of which only a handful landed on American shores.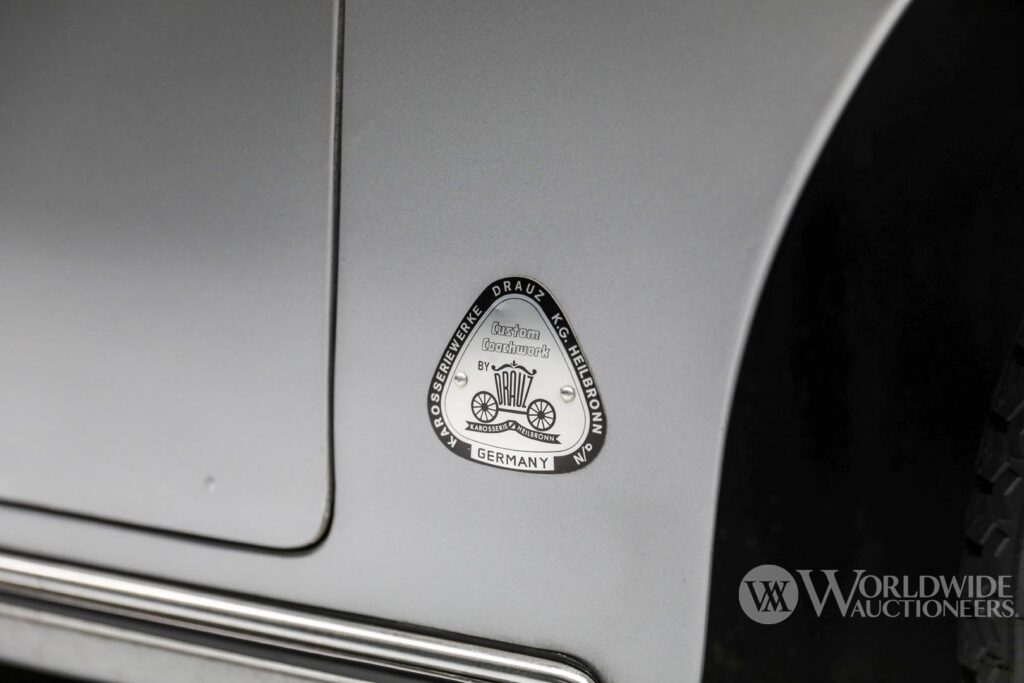 All of this is significant, because the car in Lot 348 is an early model 356B "Drauz" Roadster, one of the first ones shipped off to the USA. It has passed hands a few times, but the current owner, after noticing that it was starting to look a little weary, did a no-expenses-spared restoration, to the point of sourcing leather for the seats from the same region where the leather was from in 1960. The metal was restored to factory condition, and is finished in period-correct Silver Metallic. The leather is a the famous Porsche Red that has not changed formulas for the dye in over 70 years. It was a meticulous and long restoration, but what came out of it is perhaps one of the finest fully-driveable 356B Roadsters in America.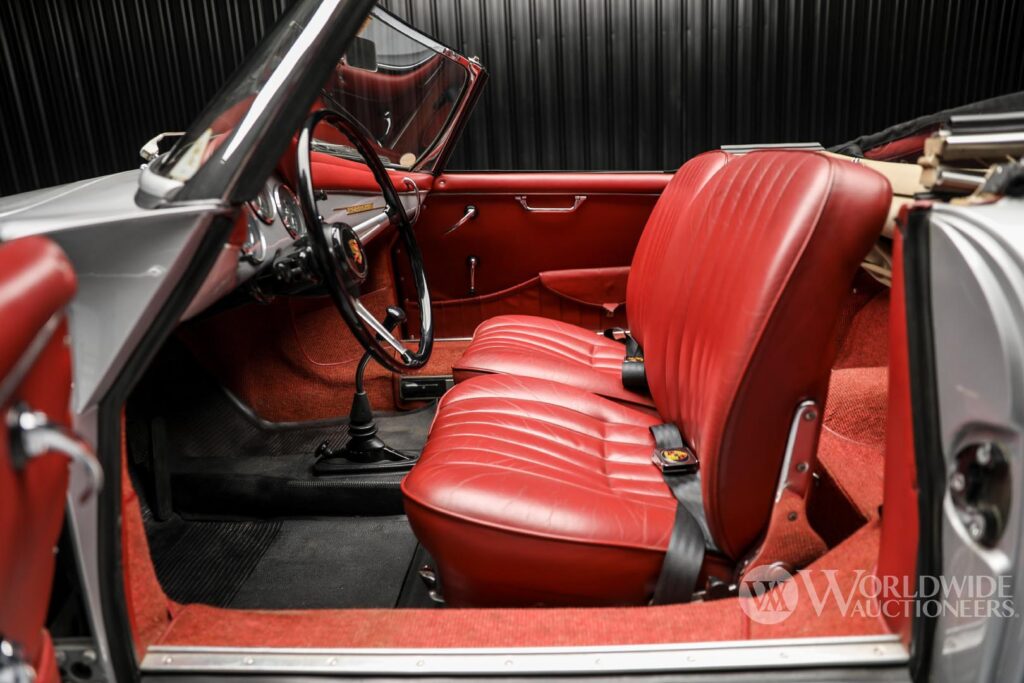 The attention to detail as well, using as much of the original materials, from the correct regions, and sourcing in actual period pieces to replace things that could not be fully restored, is staggering. This went down as far as to get original 1960 Porsche Logo hubcaps for the 15-inch wheels. The only concession to modernity is that those wheels are wrapped in Michelin XZX "Classic" tires, specifically designed for older classic sports cars to look right, but handle superbly.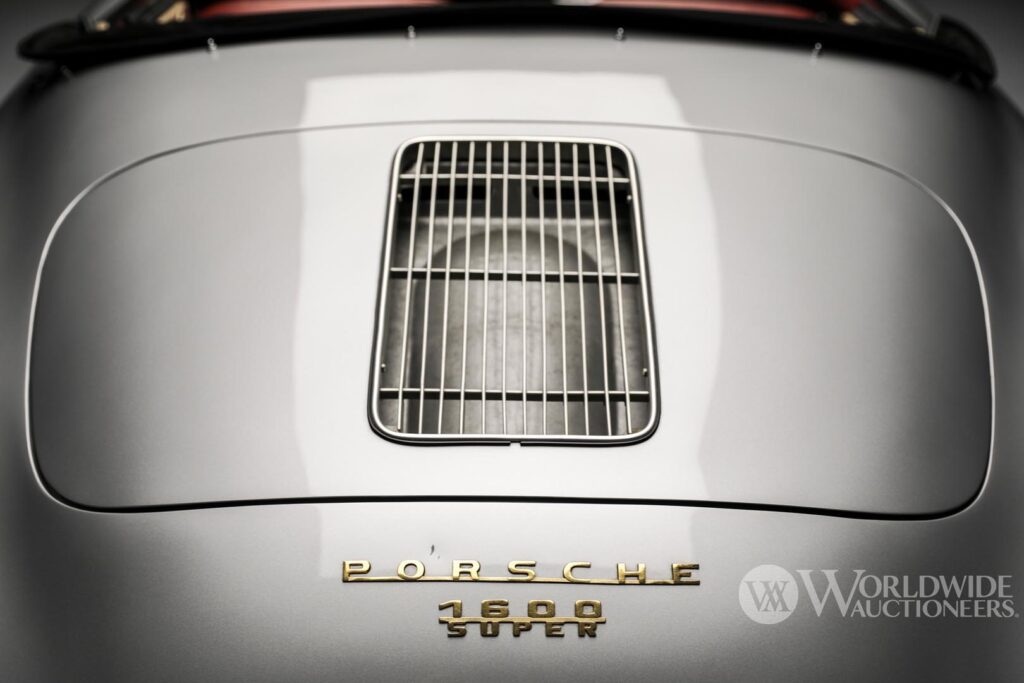 What is truly impressive, however, is that the original flat-four engine, four-speed manual transmission, and chassis are all the same units that left the factory in 1960. They have been maintained and cared for throughout the car's life, with the clutch rebuilt to period-correct standards during the restoration. This specific Roadster is also one of the "Super 90" cars, with 86 HP coming from a 1.6L displacement engine, air cooled of course.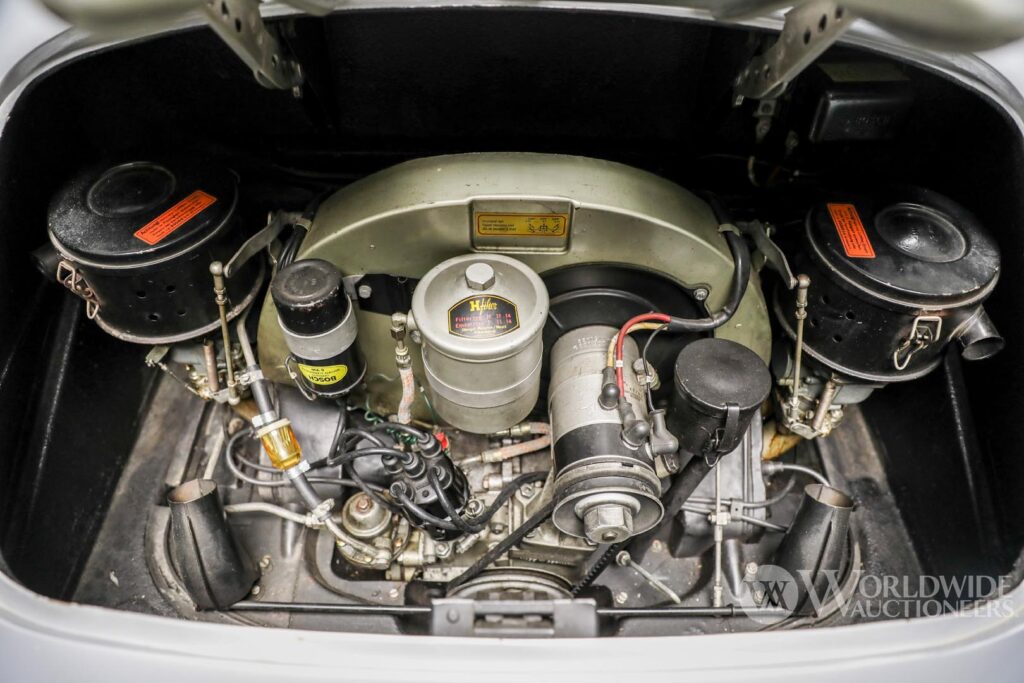 To add even more to the pedigree of this beautiful car, it participated in the 2022 Enthusiast Tour, during which its driver, Rod Egan, stated that it drove "exceptionally well." It suffered no breakdowns, no service issues, it just kept running perfectly, much like Germany's railroad schedule.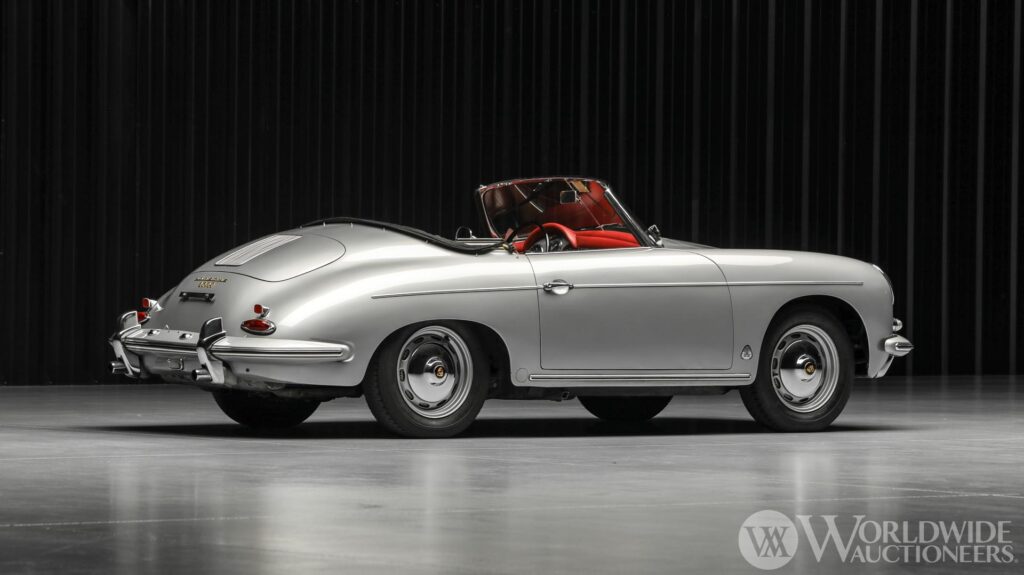 Lot 348 has also been murmured about on classic Porsche forums and across social media, as it is expected to be one of the highlights of the auction. As a shining example of the rarest type of 356B Roaster in the US, that coming from the Drauz builds, it is expected that the car will fetch anywhere between $300,000 to $450,000