At the 2023 Werks Reunion in Monterey, California, Porsche Santa Clarita debuted a reinterpretation of the 1988 Porsche 930 Turbo Slantnose. This gem, reminiscent of the bold aesthetics of the 1980s, garnered both the People's Choice and Kids' Choice awards.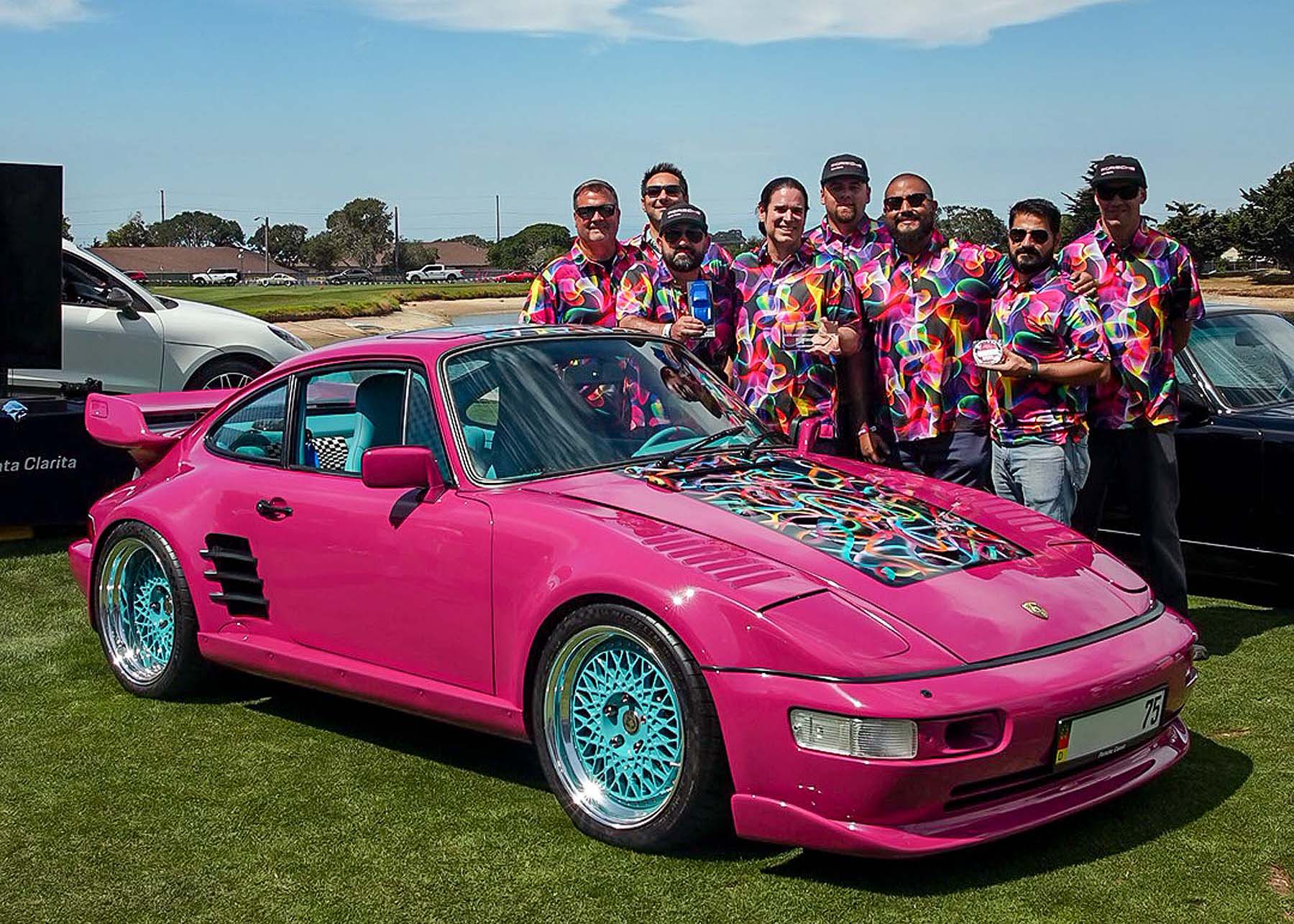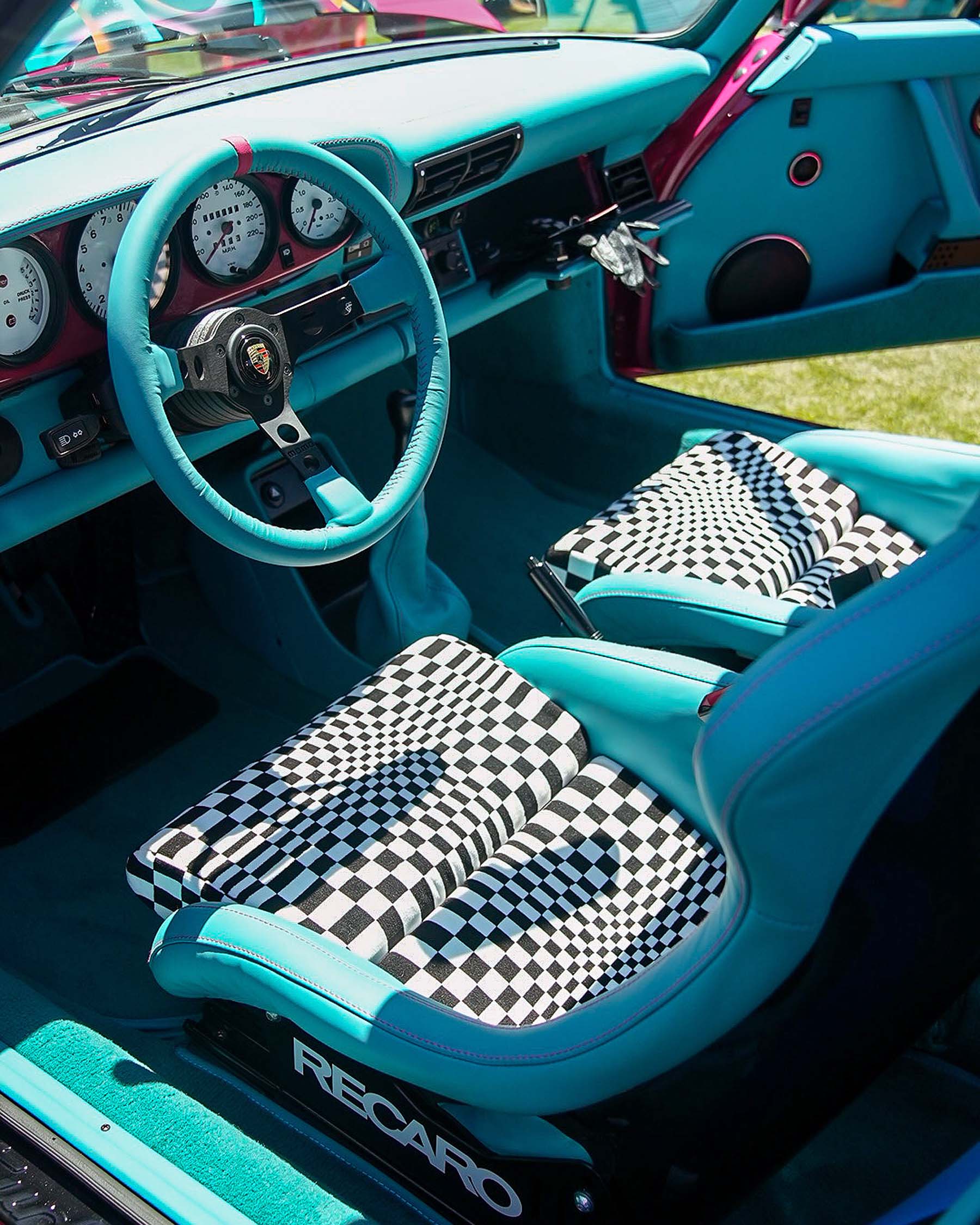 Originally crafted in a decade celebrated for its audacious design choices and vibrant paintwork, this 1988 Porsche 930 Turbo Slantnose came to Porsche Santa Clarita marred by fire and corrosion damage. This condition poised it brilliantly as the ideal specimen for a competition-driven restoration. Undertaking this venture, the Galpin Porsche Santa Clarita team committed to restoring the vehicle to a magnificence worthy of glossy magazine centerfolds.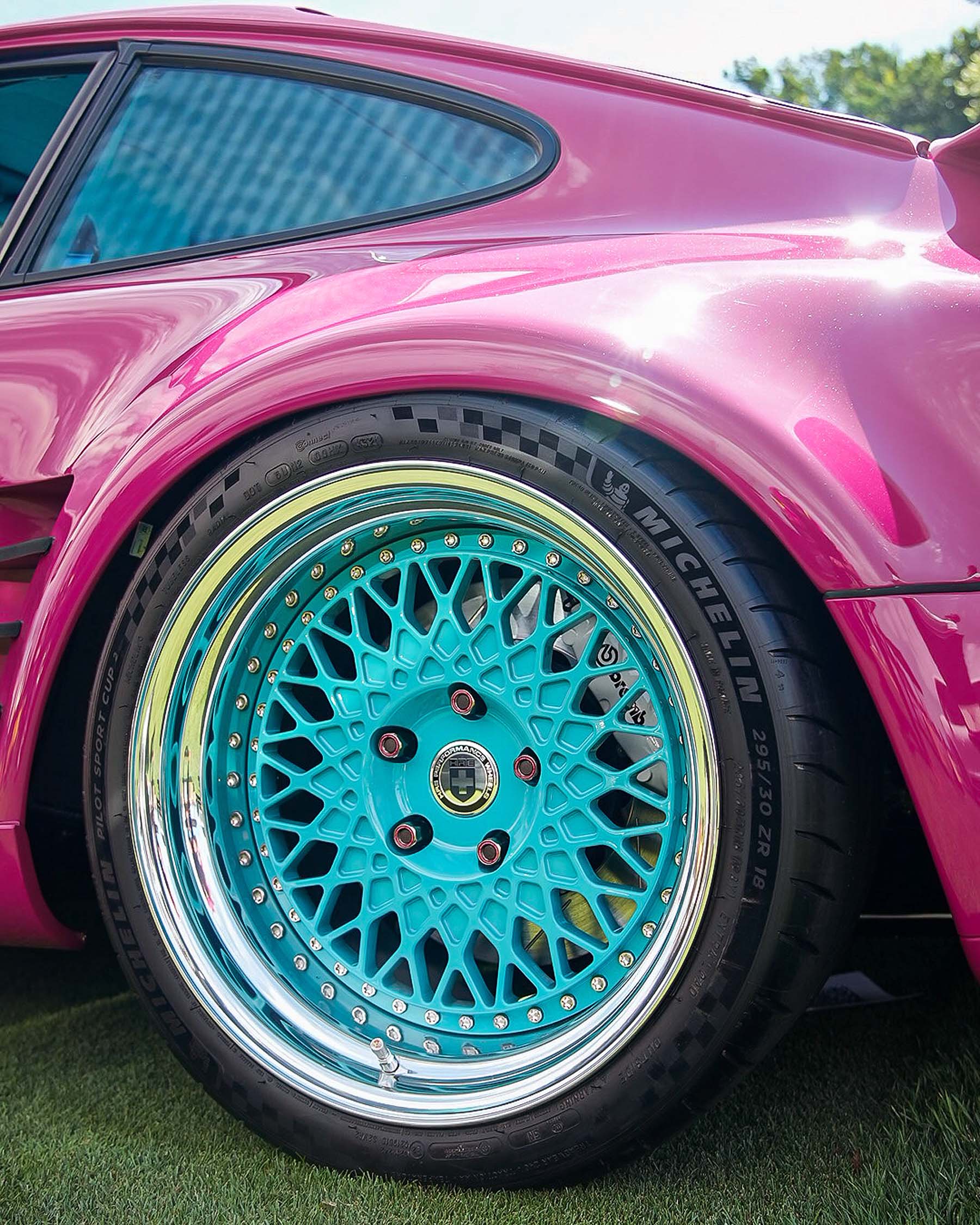 This reimagined masterpiece harmoniously marries 1980s charm with contemporary innovations. Its façade is graced with a rare X83 Flachbau factory body kit—of which only four were crafted exclusively for the Japanese market. Complementing this, a bespoke Rubystar paint, adorned with a racing stripe influenced by Porsche's 75th-anniversary palette, adds further distinction. The cabin is surrounded by turquoise, interspersed with monochrome pasha patterns. Attention to detail is evident, with the instrument cluster meticulously redesigned to echo the distinctive color palette, enhanced further by authentic Porsche components to forge a unique aesthetic. Modernity prevails, including a state-of-the-art climate system and a sound experience amplified by a Porsche classic radio and a tailored Blaupunkt audio arrangement.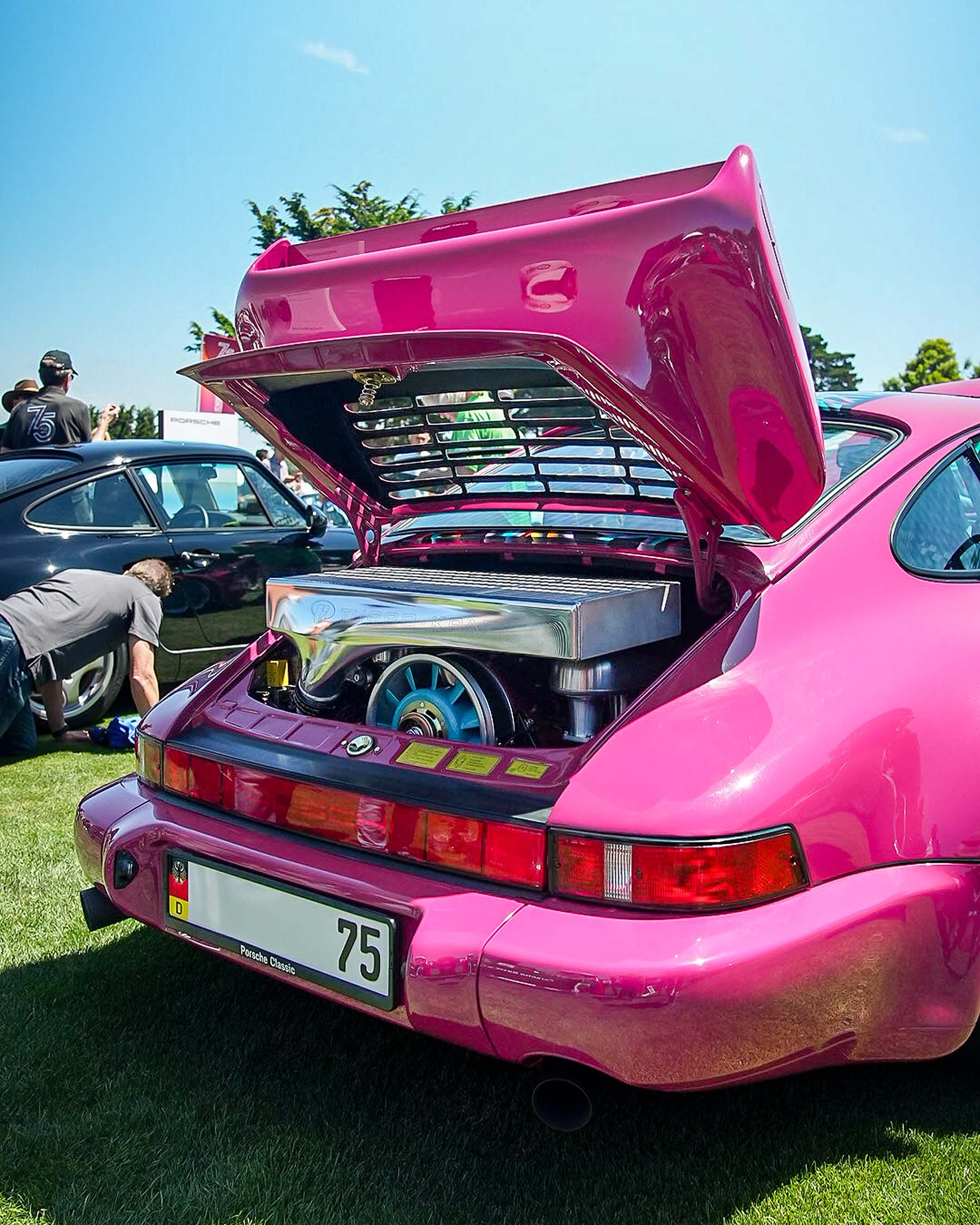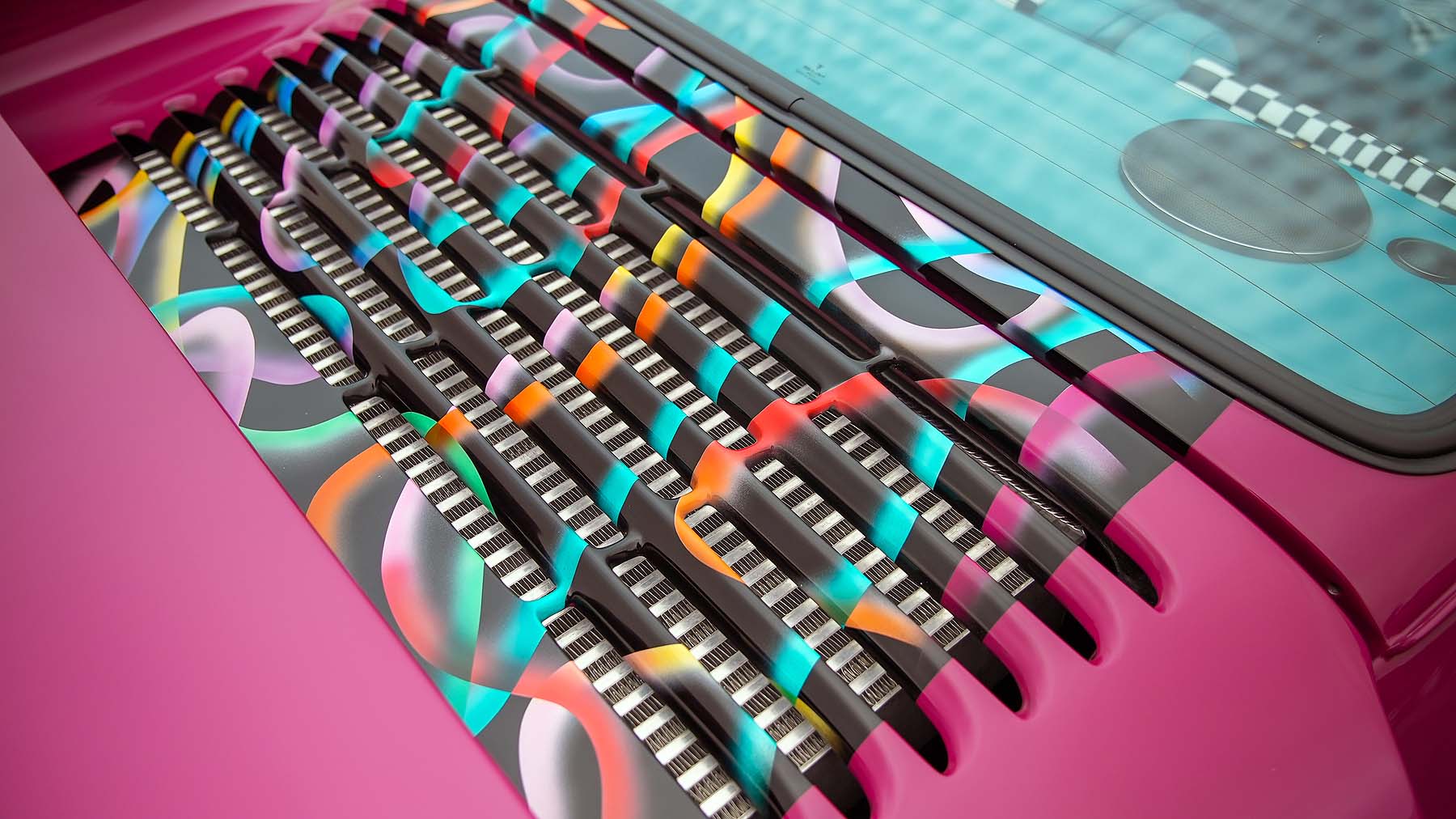 Mechanically, this automotive marvel has been fortified with a 3.5-liter turbo engine boasting individual throttle bodies, elevating its output to a staggering 850 horsepower. It features a custom-fabricated oil cooler system, and the transaxle was completely rebuilt with an LSD and cooler. Refined suspension elements, incorporating 997 GT3RS, ASP rear units, and MCS coil-overs, ensure unparalleled ride dynamics. This, paired with Michelin Pilot Sport Cup 2 tires set on tailor-made HRE rims, promises exceptional traction.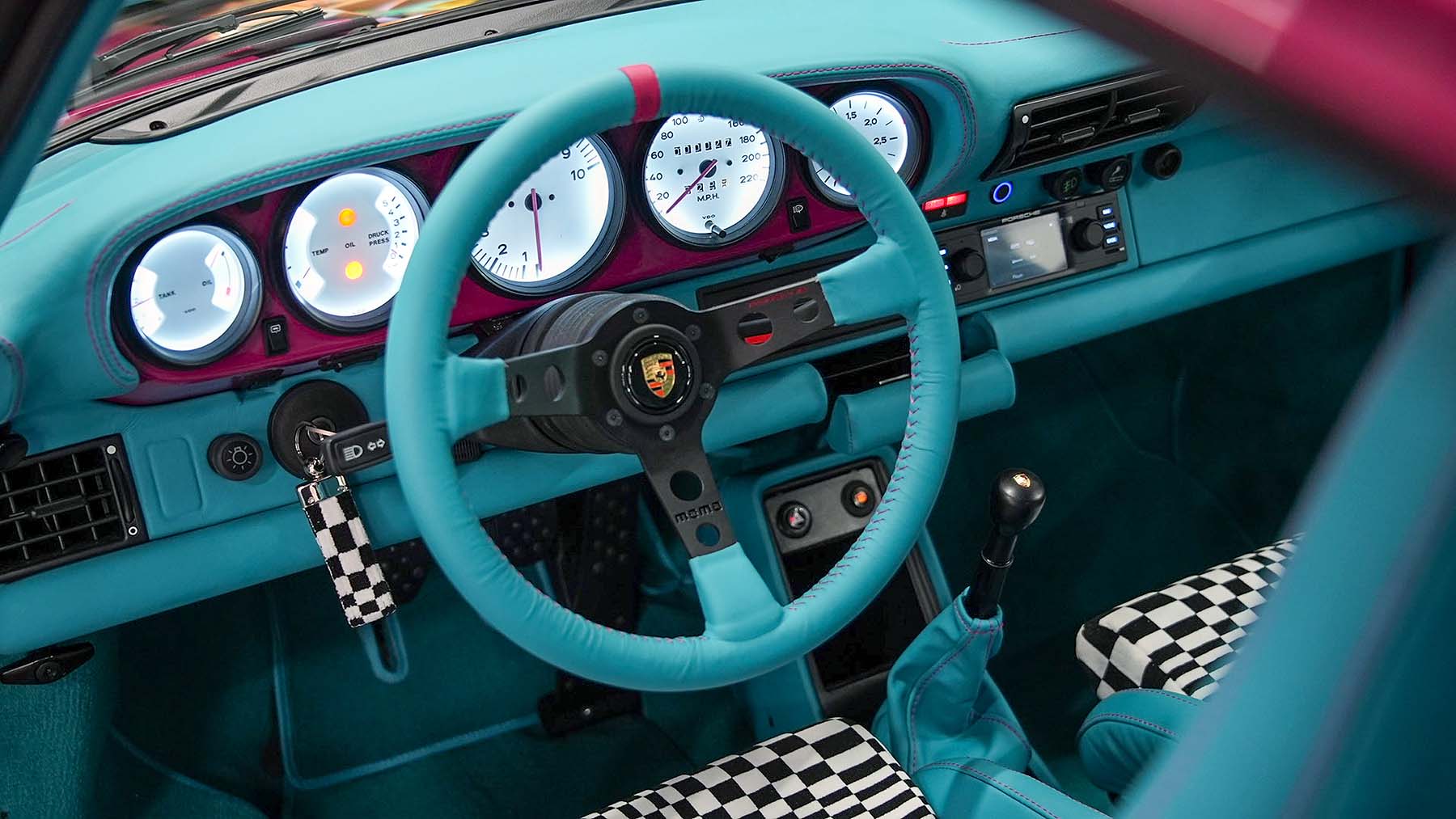 "This project is the most ambitious build we've created for the Porsche Classic Restoration challenge. Despite starting off with fire damage and corrosion, we were able to transform it into a period-correct Porsche on the exterior and interior while making the performance simply terrifying," said Beau Boeckmann, President and Chief Operating Officer for Galpin Motors. "Our goal with this Slantnose was to bring it back to the original generation while incorporating our own unique Galpinized design."