It's a rare and privileged opportunity for a vehicle to be inducted into the National Register of Historic Vehicles and an even rarer moment when it's a Porsche. The Hagerty Drivers Foundation erected its mobile museum on the National Mall in Washington D.C., among numerous museums and galleries of The Smithsonian Institute. A 1952 Porsche America Roadster was displayed, a model that Porsche produced specifically for American sports car racers. It was the 34th vehicle to be inducted into the Register.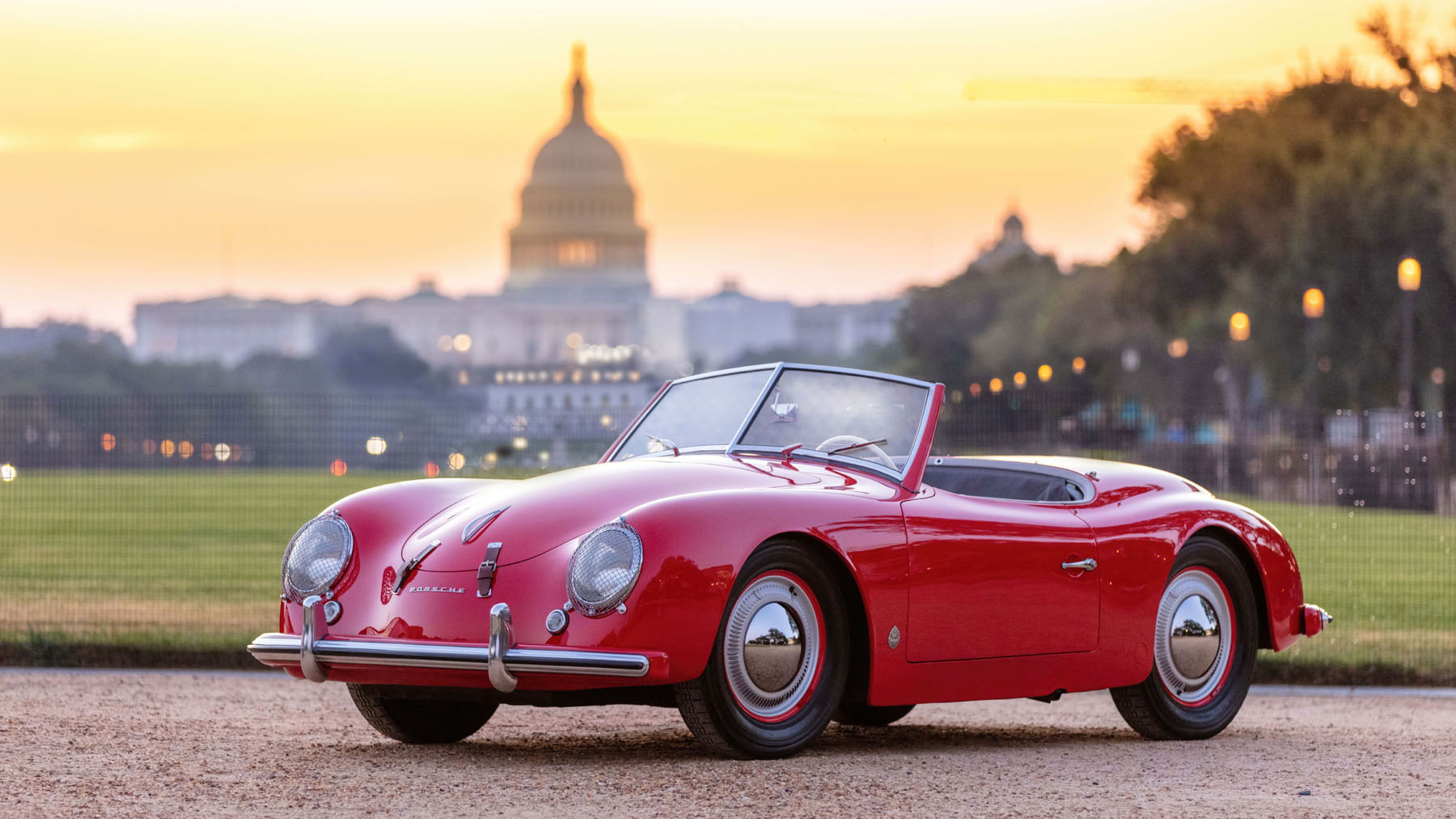 Before the Speedster
The Type 540 is considered by many to be the forerunner of the Porsche Speedster, using svelt weight as its main advantage. It is one of sixteen aluminum-bodied cars made specifically for U.S. racers, the result of the efforts of importer Max Hoffman and West Coast Porsche distributor John von Neumann. Post WWII, sports car racing in the U.S. exploded in the early 1950s; Hoffman and von Neumann were at the right place at the right time to capitalize on this newfound sport.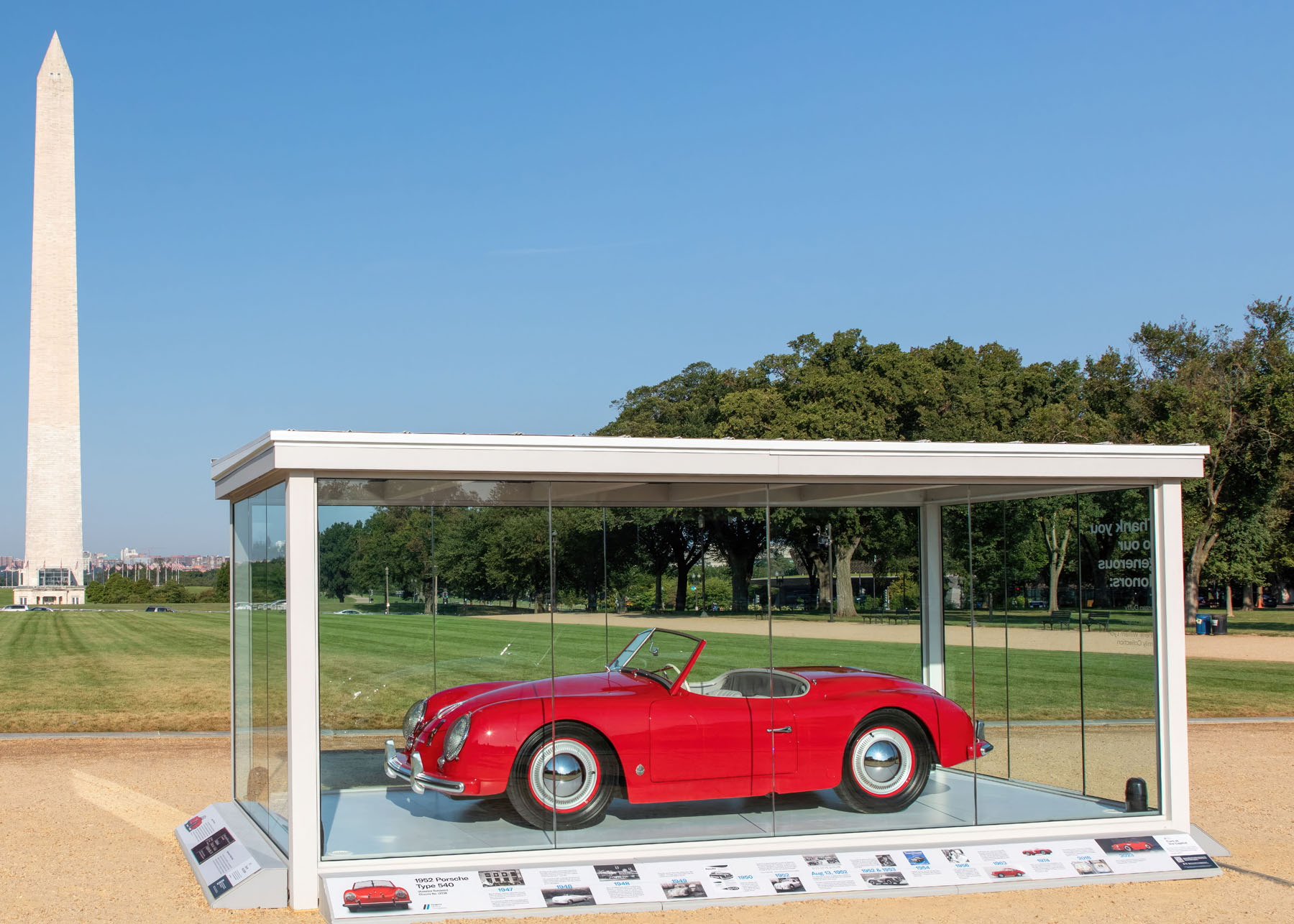 A few years ago, the car was painstakingly restored by Cam Ingram's Road Scholars restoration shop before taking third in class at the prestigious Pebble Beach Concours d'Elegance. Now, the Porsche was displayed for all to see, and its history was documented for perpetuity in the Library of Congress.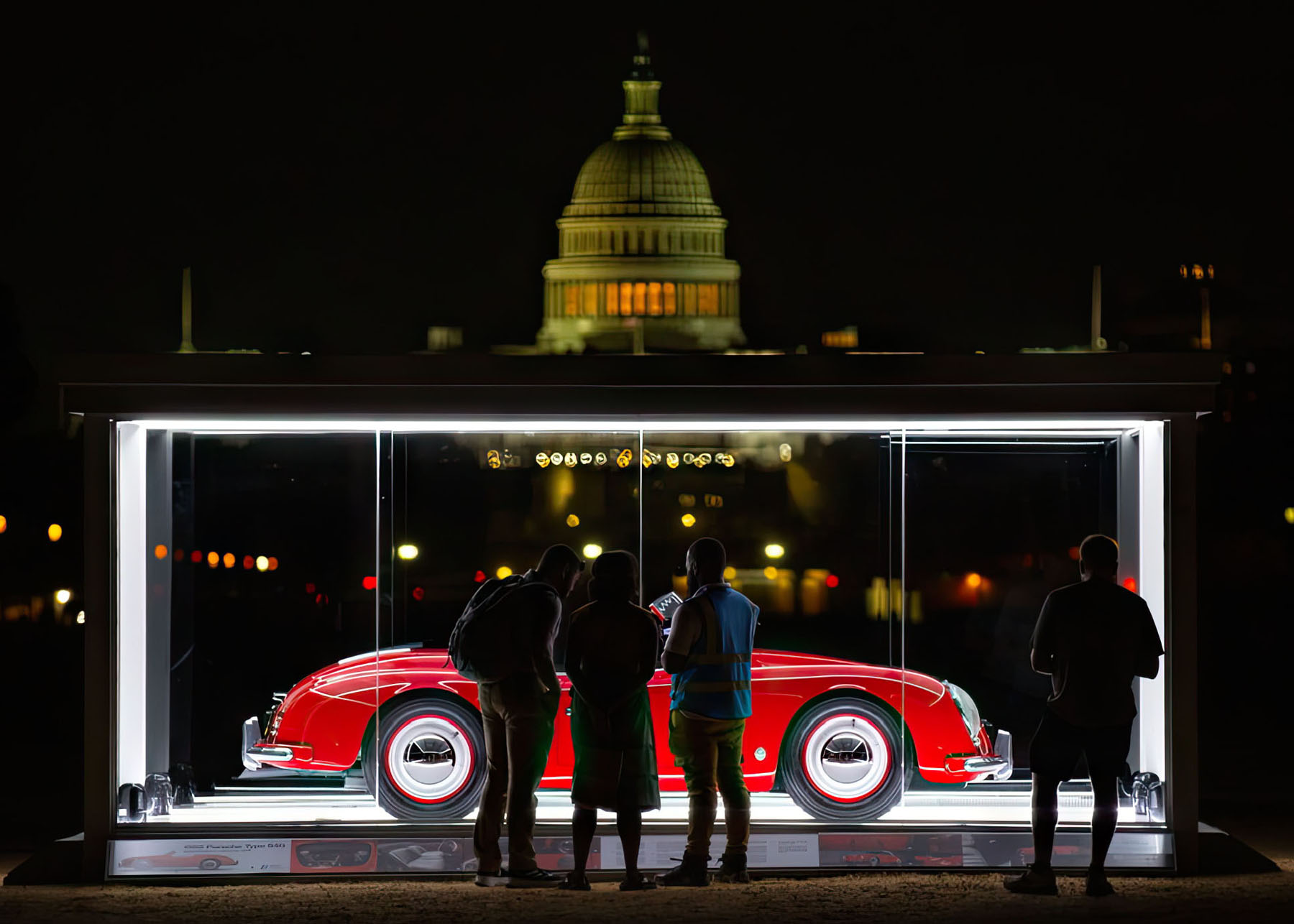 History of No. 12336
The "America Roadster" No. 12336 is one of less than 20 specially built Porsches specifically for U.S. racers. John von Neumann's stepdaughter, Josie, raced this America Roadster after it was sold to John by entrepreneur John Crean (founder of Fleetwood Motorhomes). Josie took home victories in the America Roadster as she began her short career, besting many behind the wheel of some of the most significant European racecars in the 1950s California racing scene. The America Roadster is a significant chapter in Porsche's racing legacy, especially in the United States.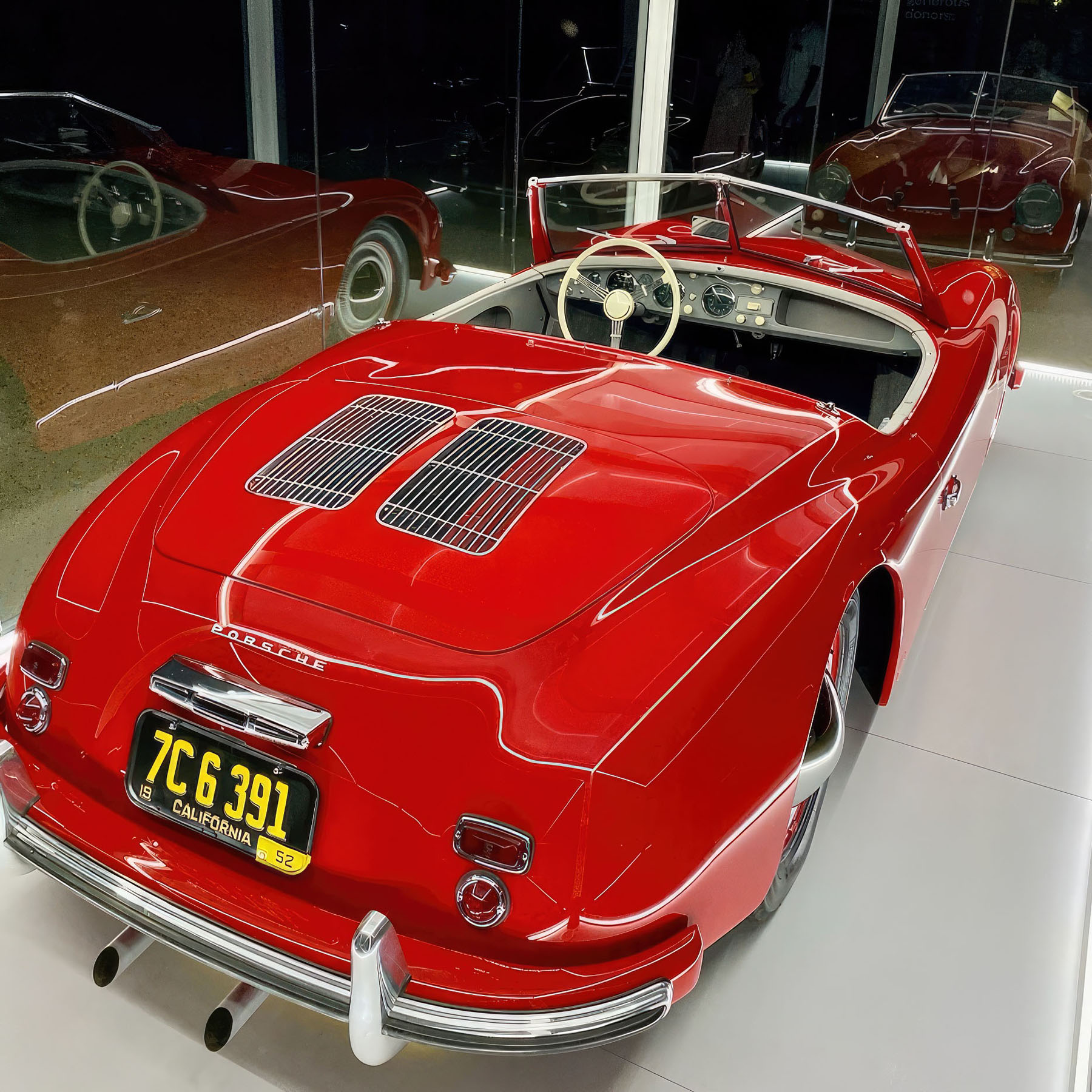 Specifications
Chassis number: 12336
National Historic Vehicle Register No. 34
Paint and exterior: Fire Red paint and has been restored by marque experts, Road Scholars. It is the only one of the America Roadsters originally finished in red.
Upholstery and interior: This vehicle's interior has been restored, featuring light grey leather upholstery.
Engine: The Porsche features a longitudinally-mounted, naturally aspirated opposed 4-cylinder engine that produces 70 horsepower with two single-barrel Solex carburetors.
Mileage: John Crean originally owned this vehicle, and he and Josie von Neumann raced it. It is now owned and exhibited by the Ingram Collection.
Wheels and tires: The car features 16-inch steel wheels with bias ply tires.
Brakes: Hydraulic aluminum drum brakes.
Transmission: The Porsche has a four-speed transaxle, driving the rear wheels.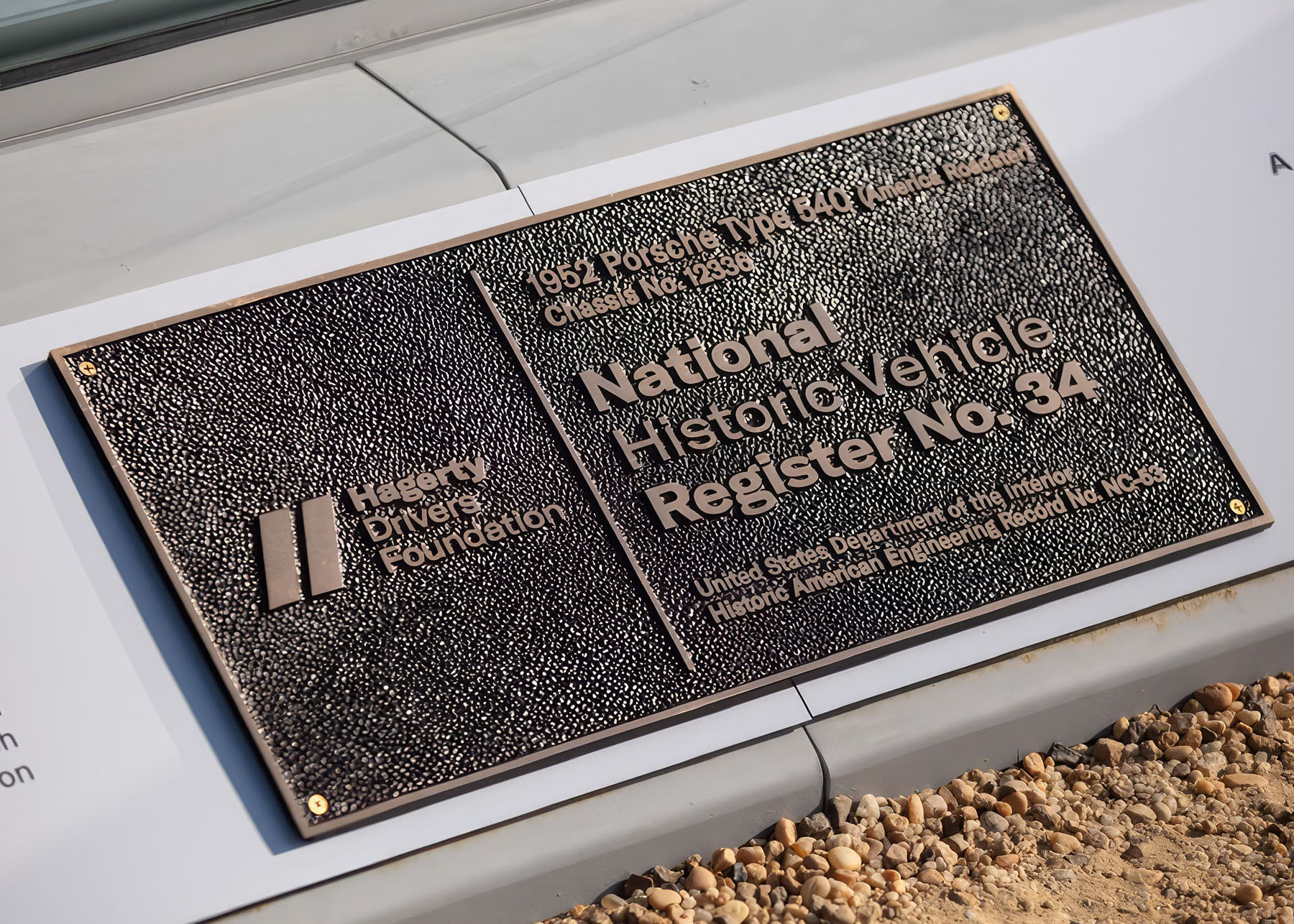 Please see Road Scholars for more information.
Please see 000 Magazine issue 024 for recent article on Porsche #12336 in
Restoration by Road Scholars