The Porsche 918 Spyder, a mid-engined plug-in hybrid hypercar, showcased the seamless integration of hybrid technology in high-performance vehicles. At its core, the Porsche 918 Spyder boasted a naturally-aspirated 4.6-liter V8 engine generating 608 horsepower, complemented by two electric motors, each delivering an additional 279 horsepower, resulting in a formidable total output of 887 horsepower.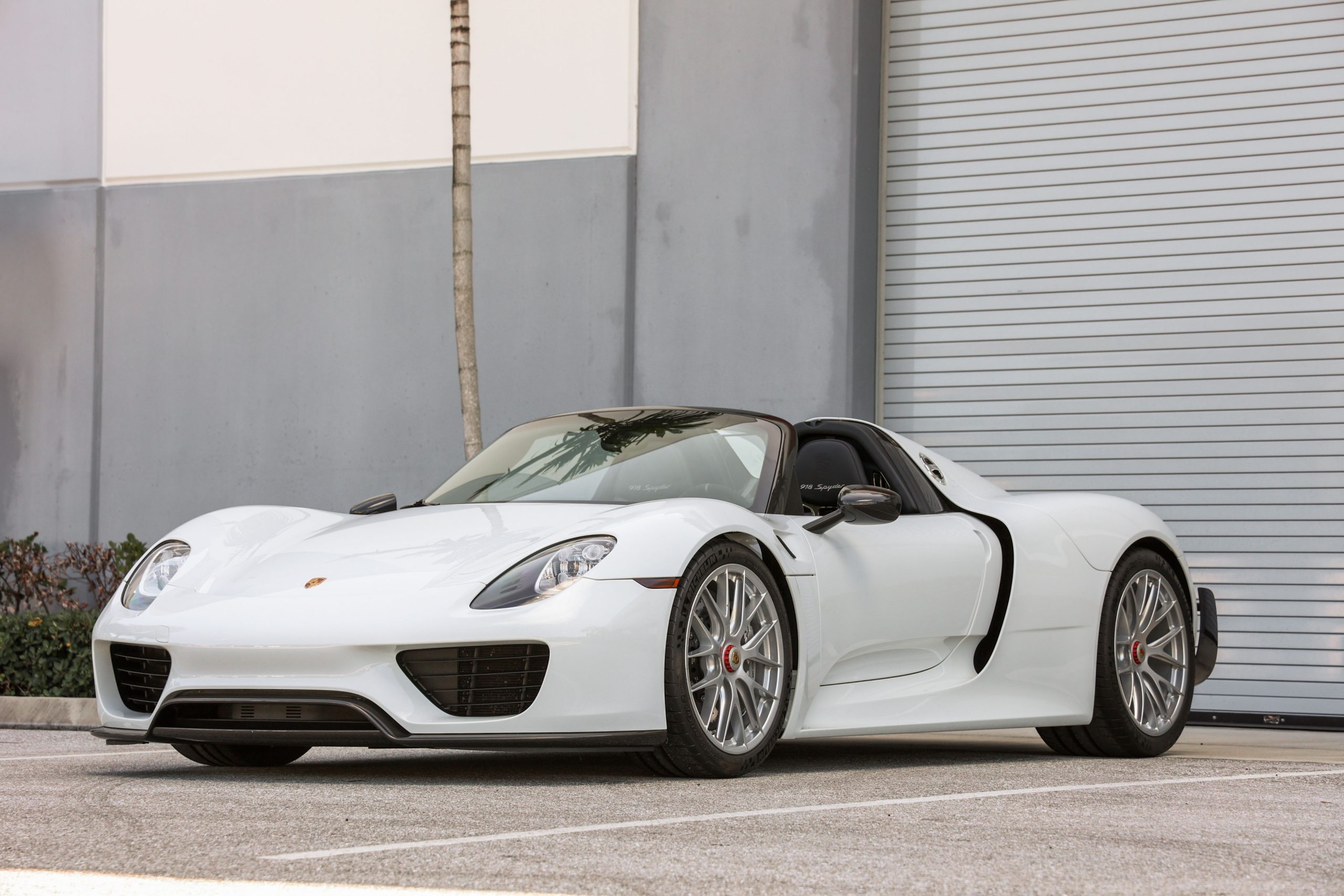 The car could accelerate from 0 to 62 mph in just 2.6 seconds, reach 0-100 mph in 4.9 seconds, and achieve 0-180 mph in only 17.5 seconds. Notably, it was among the fastest-accelerating and highest-speed cars globally, delivering an exhilarating driving experience while preserving the unmistakable essence of a true Porsche sports car.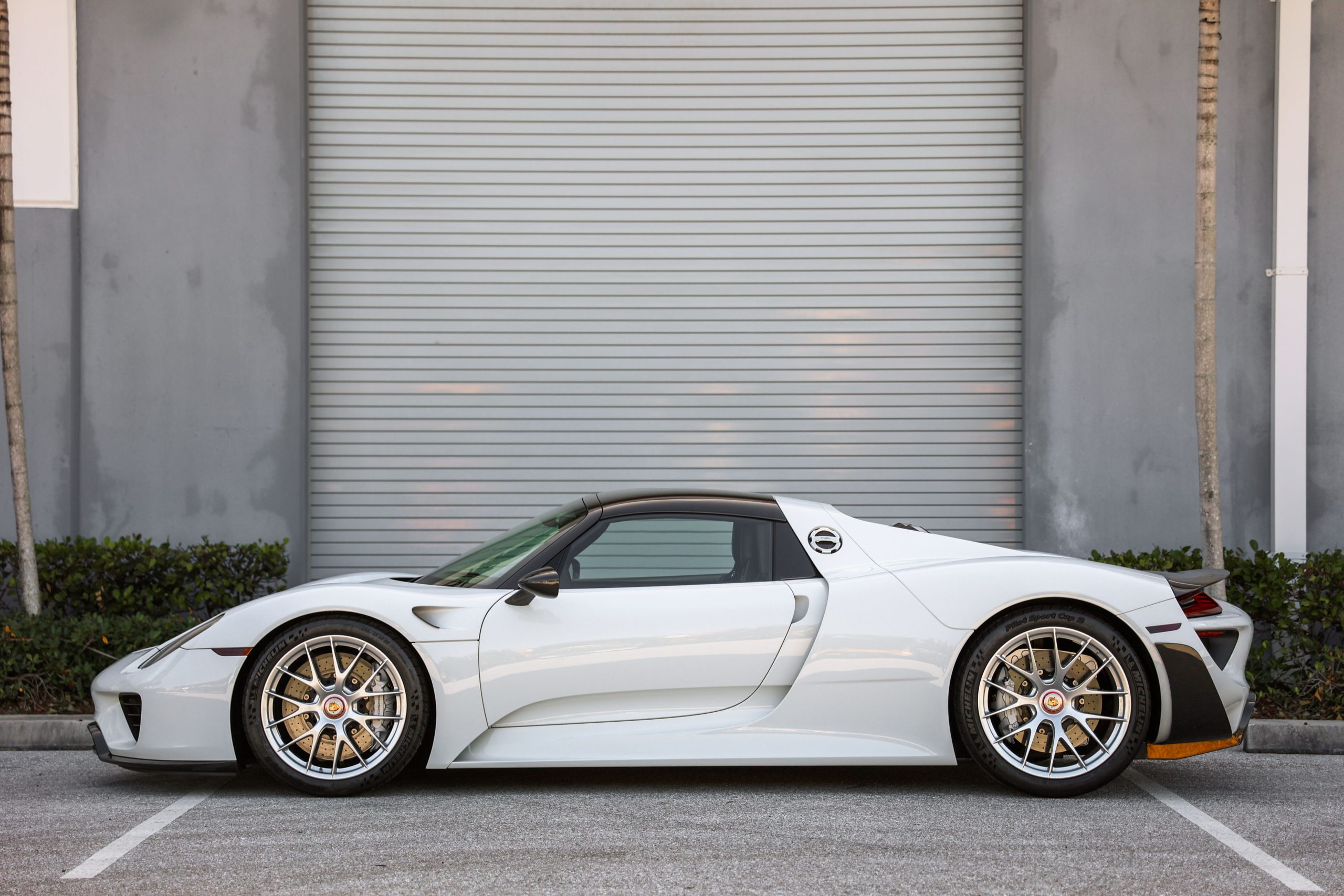 It's not often that you see a 918 Spyder goes up for sale and as luck would have it, RM Sotheby's is offering one of the most sought-after supercars to roll out of Stuttgart in an auction that will kick off  on the same weekend as the upcoming Las Vegas Grand Prix.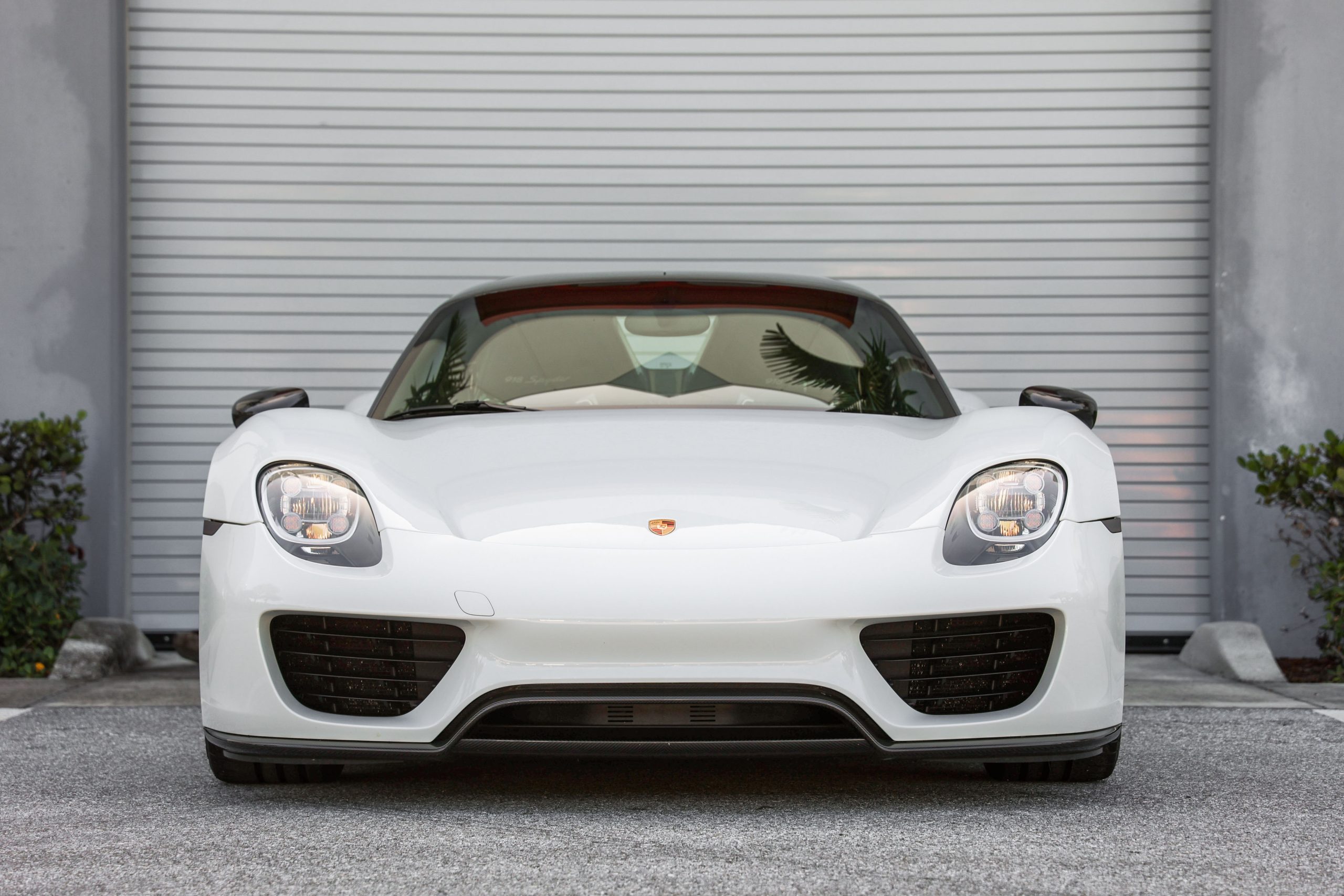 This exceptional Weissach Package-equipped 918 Spyder comes in a striking White (0Q) exterior with a rare leather-trimmed Weissach-spec interior, adorned with trim-to-sample silver piping, silver-accented seat belts, and matching carbon floor mats. Additionally, it includes features like dual-zone air conditioning, a glovebox, and the Burmester high-end surround sound system, which were not standard for the Weissach Package. Other noteworthy items are the front-axle lift system, stone guard, glare-reduction package, and a standard-length charging cable.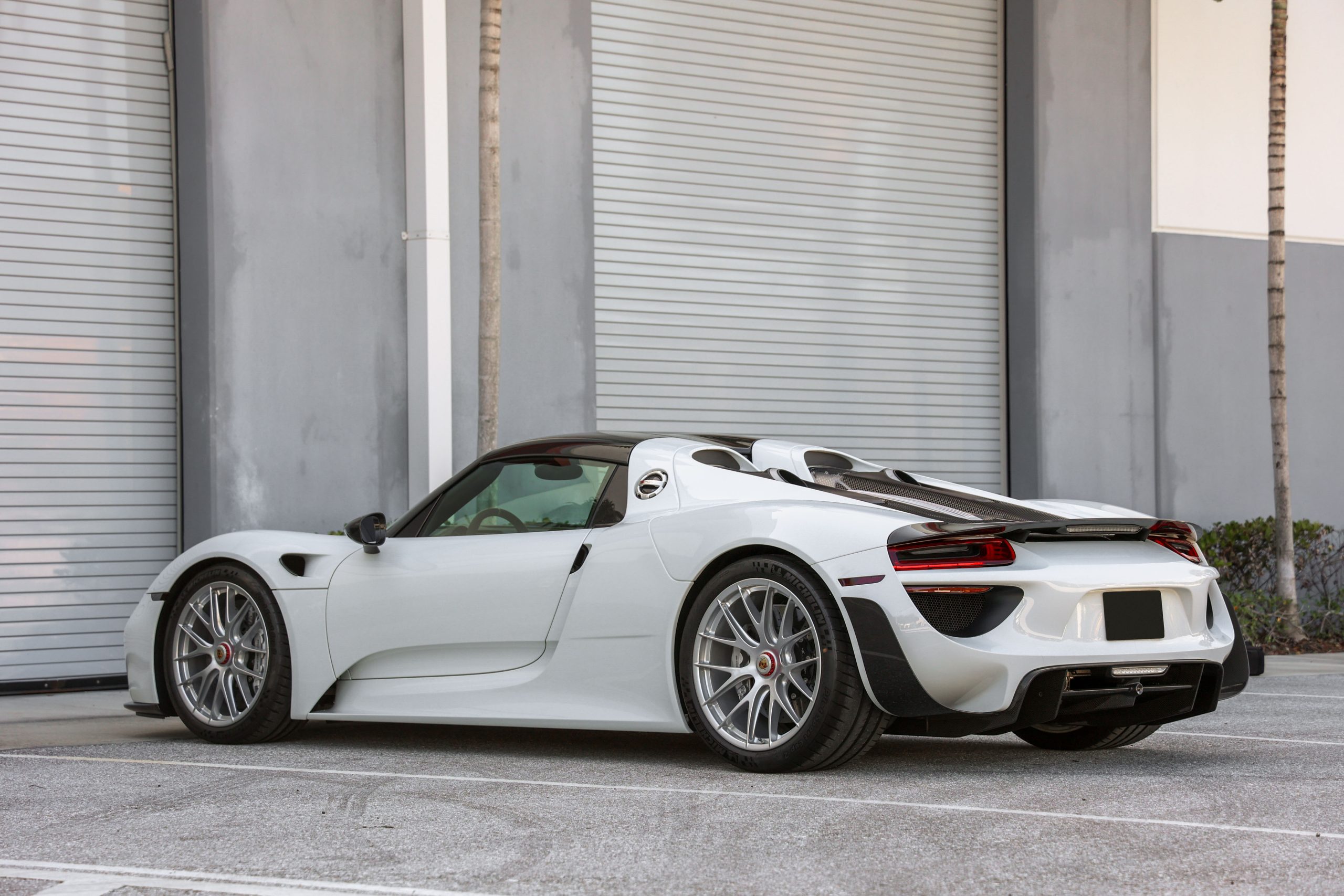 Delivered new via Porsche West Palm Beach in January 2015, the original owner regularly enjoyed the 918 Spyder for several years, with servicing exclusively done at the originating dealer. After 9,740 miles of use, the current owner acquired it in January 2020 and has driven it less than 200 miles since, registering 9,936 miles at the time of cataloging. The 918 Spyder received its most recent service from Porsche Carlsbad in November 2023.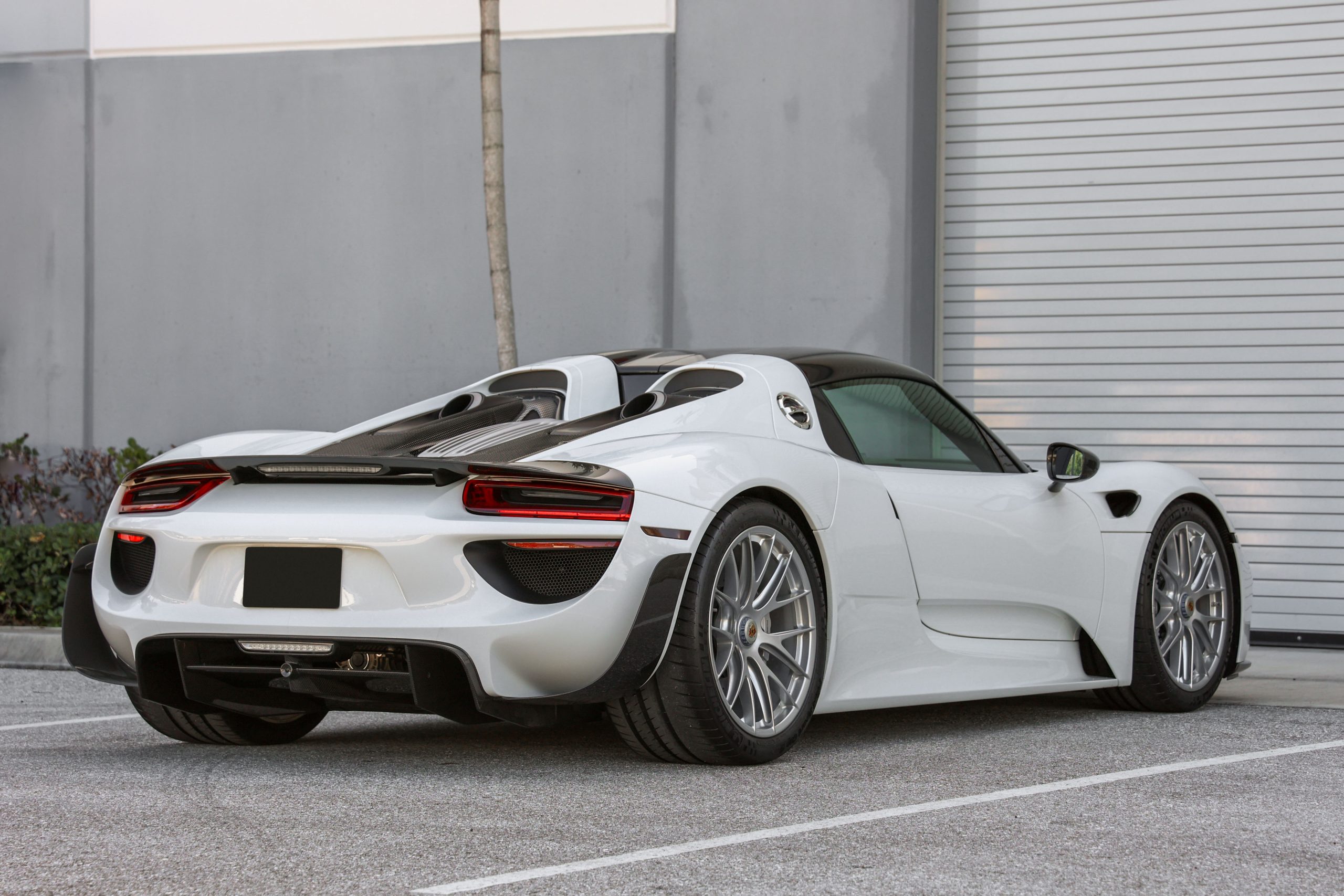 This Porsche 918 Spyder represents the pinnacle of technology, heritage, and mind-bending performance, further enhanced with the ultra-desirable Weissach Package. It is estimated to sell for a price between $1,900,000 and $2,200,000 at RM Sotheby's Las Vegas auction on November 17.
Source: RM Sotheby's