Theon Design has revealed its latest bespoke commission, a fully restored and enhanced Porsche 911 (964) that blends a number of exciting company firsts with Theon's core values of world-class design and engineering. Destined for a discerning customer from Belgium, BEL001 is the first Theon commission to feature its 400bhp supercharged flat-six cylinder engine and also features semi-active suspension, resulting in a redefined 911 that pushes the boundaries of the air-cooled experience to exhilarating new heights.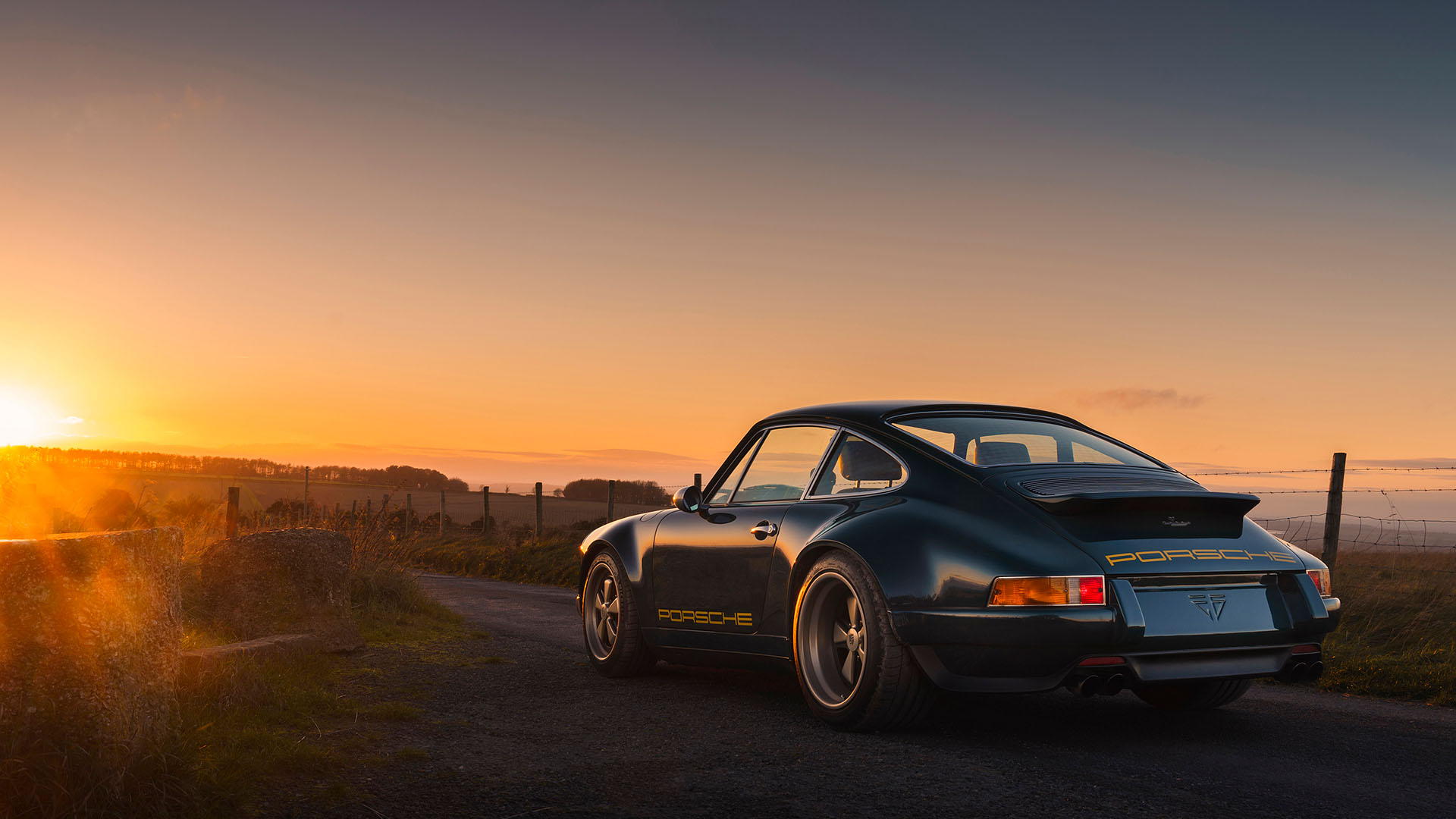 As with all Porsche 911s enhanced by Theon Design, BEL001 is defined by total purity of purpose, mixing OEM-level design, quality, and manufacturing techniques, with an obsessive approach to detail – all in a bespoke package tailored to the customer's exacting desires. Each Theon Design commission represents an individual's Porsche 911 fantasy brought to life. As Hawley explains: "For BEL001, the customer wanted a highly-usable, modernized, air-cooled 911, one that combined classic Porsche driving dynamics with real grand touring ability. With BEL001 we've certainly delivered on the brief; it's a car that's just as at home dissecting a British B-road as it is blasting across the open roads of Europe."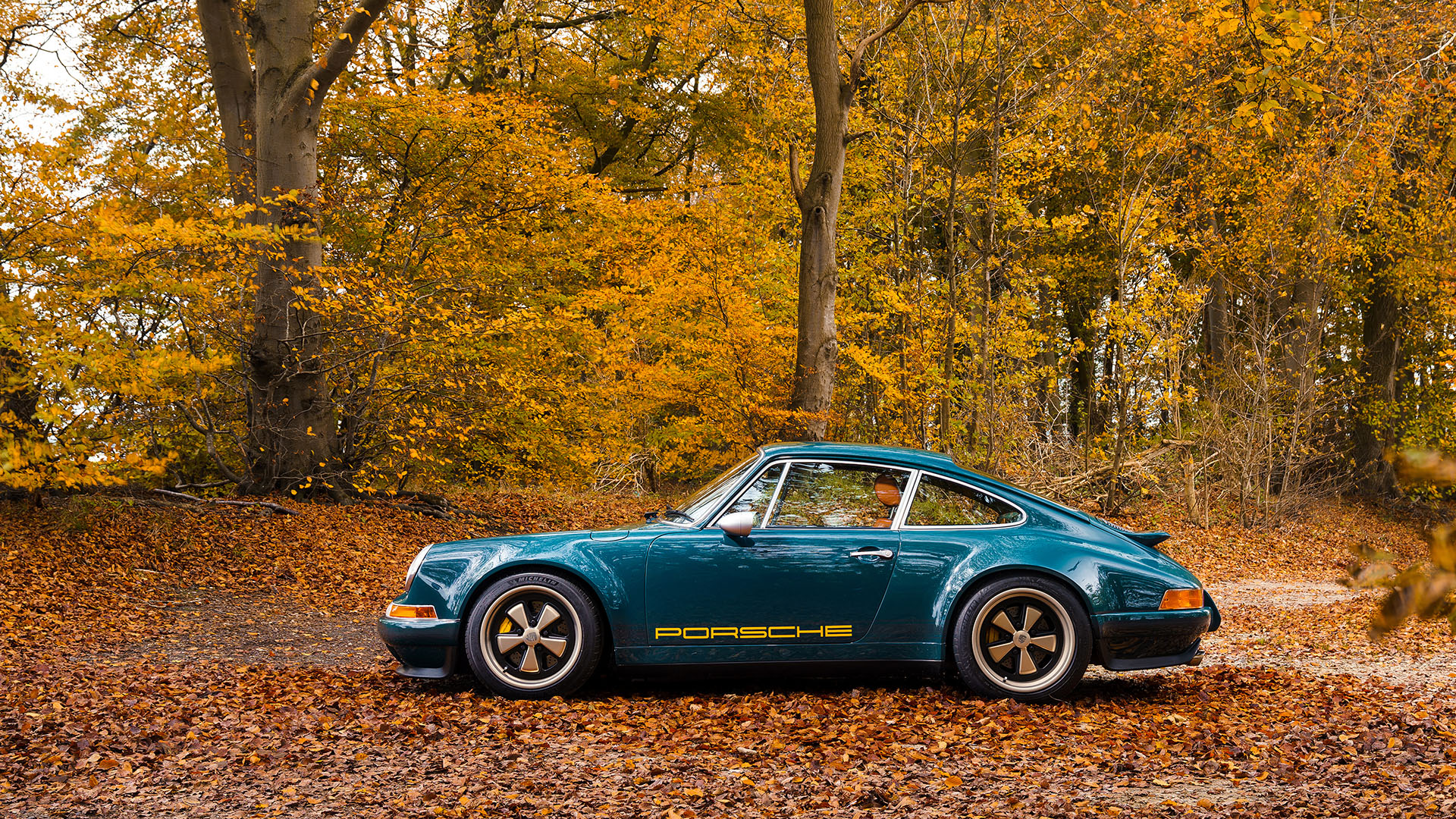 The company evolved from Hawley's obsessive desire to build the perfect 911 – one that teamed the looks and driver involvement of an analog classic with modern comfort, driveability, and performance. "At Theon our goal is to enhance the classic Porsche 911 formula, applying an OEM-like approach with Computer Aided Design (CAD) and manufacture to ensure the highest possible quality and finish," explains Hawley.
BEL001, like every one of Theon's meticulously developed, sympathetically enhanced commissions, was first stripped to a bare metal shell and rebuilt from the ground up to its exacting 'OEM+ standards. Once again honoring Stuttgart's rich heritage and engineering ethos, BEL001 benefits from a focus on CAD-assisted lightweight throughout. The results are clear to see: BEL001 distills and enhances the essence of the air-cooled 911 – while incorporating modern innovations that lift performance into a new realm.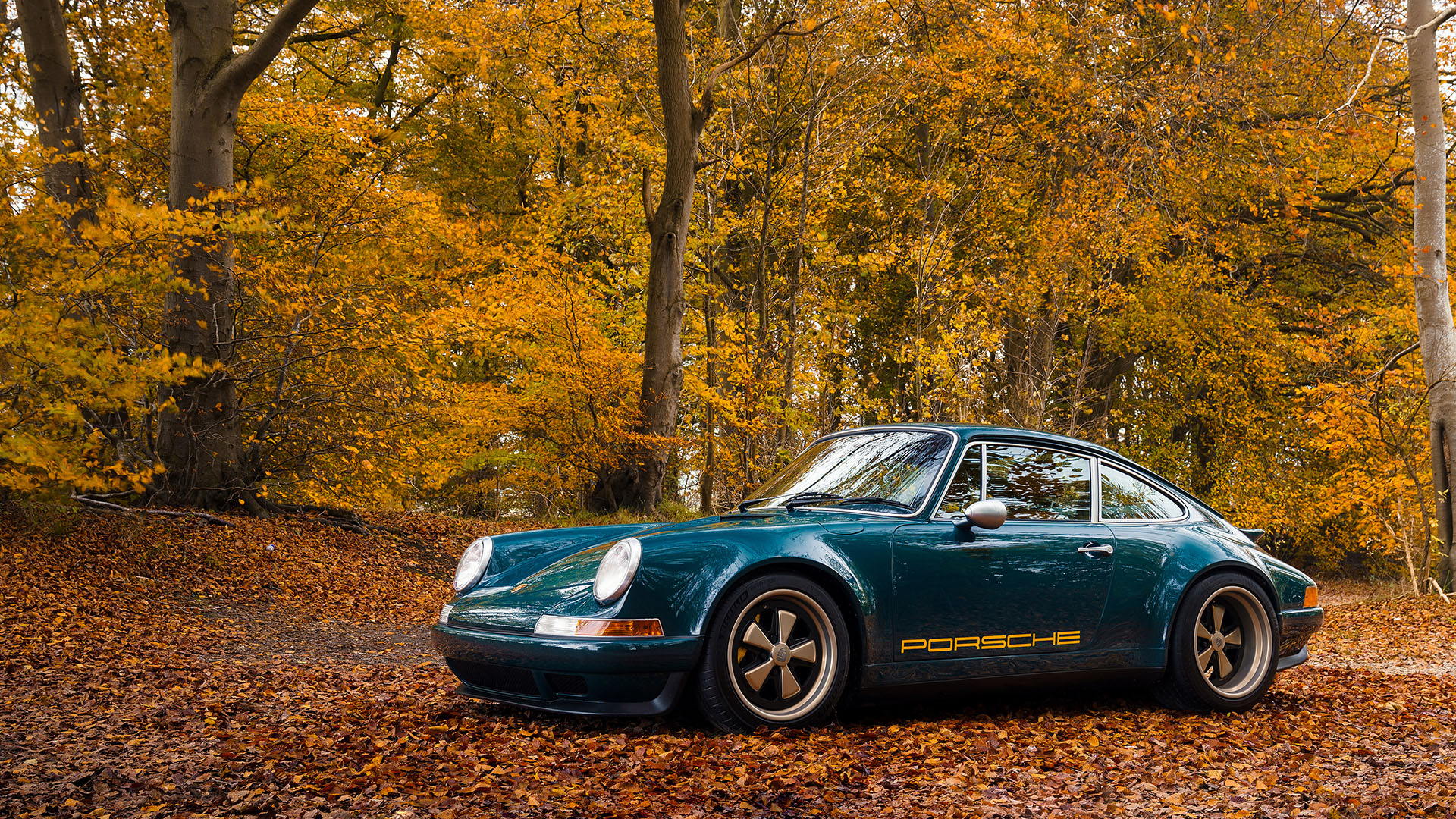 As Hawley explains: "We opted for the charge coolers as they negate the need for an intercooler – challenging to package in a 964's compact engine bay. This setup means we can avoid adding air intake apertures to the bodywork and retain the super-clean, distinctly 'Theon' look that's so important to us, both in the engine bay and externally. The water-methanol solution adds an additional source of cooling, whilst also upping the octane rating of the fuel from 98 to 110+, providing a significant increase in power, too."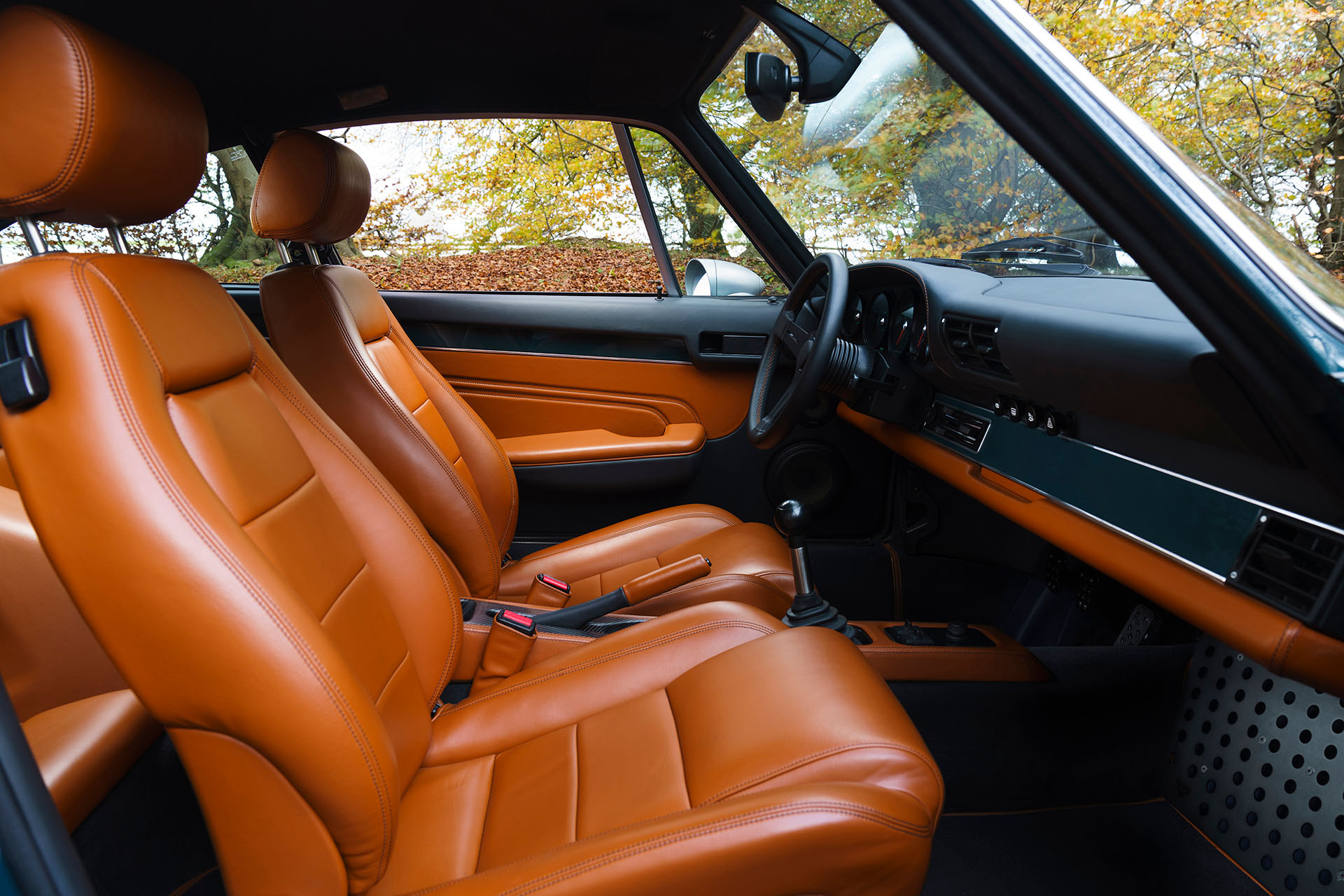 BEL001 features 'touring' front seats, based on Porsche Recaro frames and mechanisms, but modified with updated and custom-shaped foams, elevating comfort and support in equal measure. The seats are then impeccably trimmed in soft tan leather. The rest of the interior is trimmed in matching tan leather, with black accents, all complemented by body-color-matched elements on the dash, doors, and rear quarter panels.
Hawley concludes: "We really are excited to be revealing BEL001 to the world – our most ambitious, technologically-advanced project yet. We are once again delivering on a specific client specification, instilling the car with thrilling visceral performance while using our design and engineering expertise to hone and evolve the 911's distinct, captivating character, all to our exacting 'OEM+' standards. BEL001's innovations, both in terms of its thrilling supercharged motor and sophisticated adaptive damping setup, showcase Theon Design at its best; delivering beautifully resolved, exquisitely engineered enhancements that – in terms of both outright performance and pure driving enjoyment – elevate the air-cooled Porsche 911 experience to a whole new level."
Let's enjoy a very extensive photo gallery of this amazing, totally bespoke, BEL001 Porsche restomod: