TECHART has unveiled a head-turning new lightweight rear spoiler for the Porsche 911 Carrera Coupe models and the GT3 Touring. The striking new carbon fiber TECHART Rear Spoiler III is now available and extends TECHART's range of aerodynamic options for the 992 generation.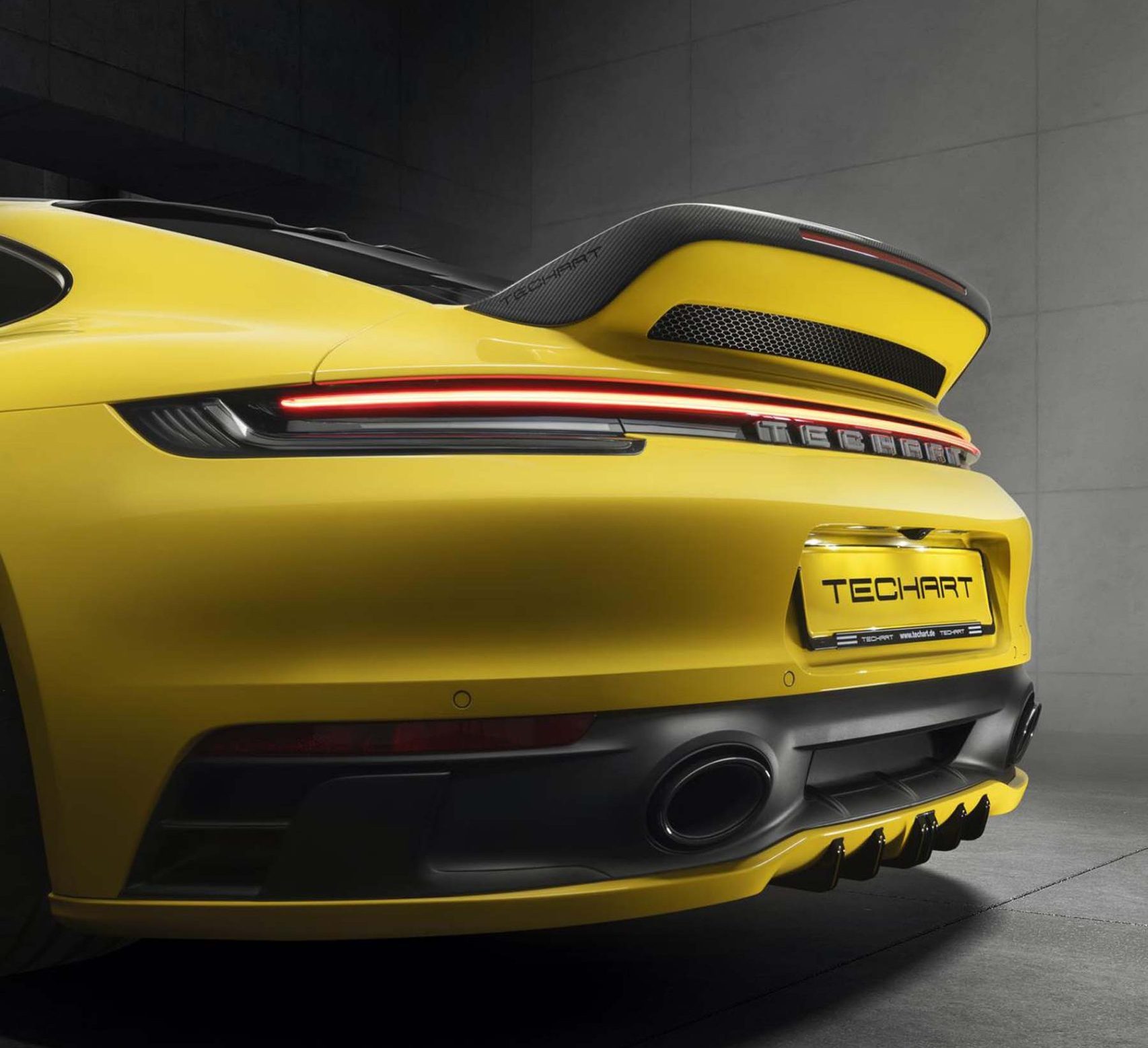 Carbon fiber
The two-part rear spoiler is easy to install and consists of a paintable carbon fiber base frame and a carbon spoiler lip, saving a third in weight compared to the series rear wing. The characteristic spoiler lip can be individually matched to the Porsche owner's vehicle in matt or high gloss visible carbon fiber or painted in a desired color of choice.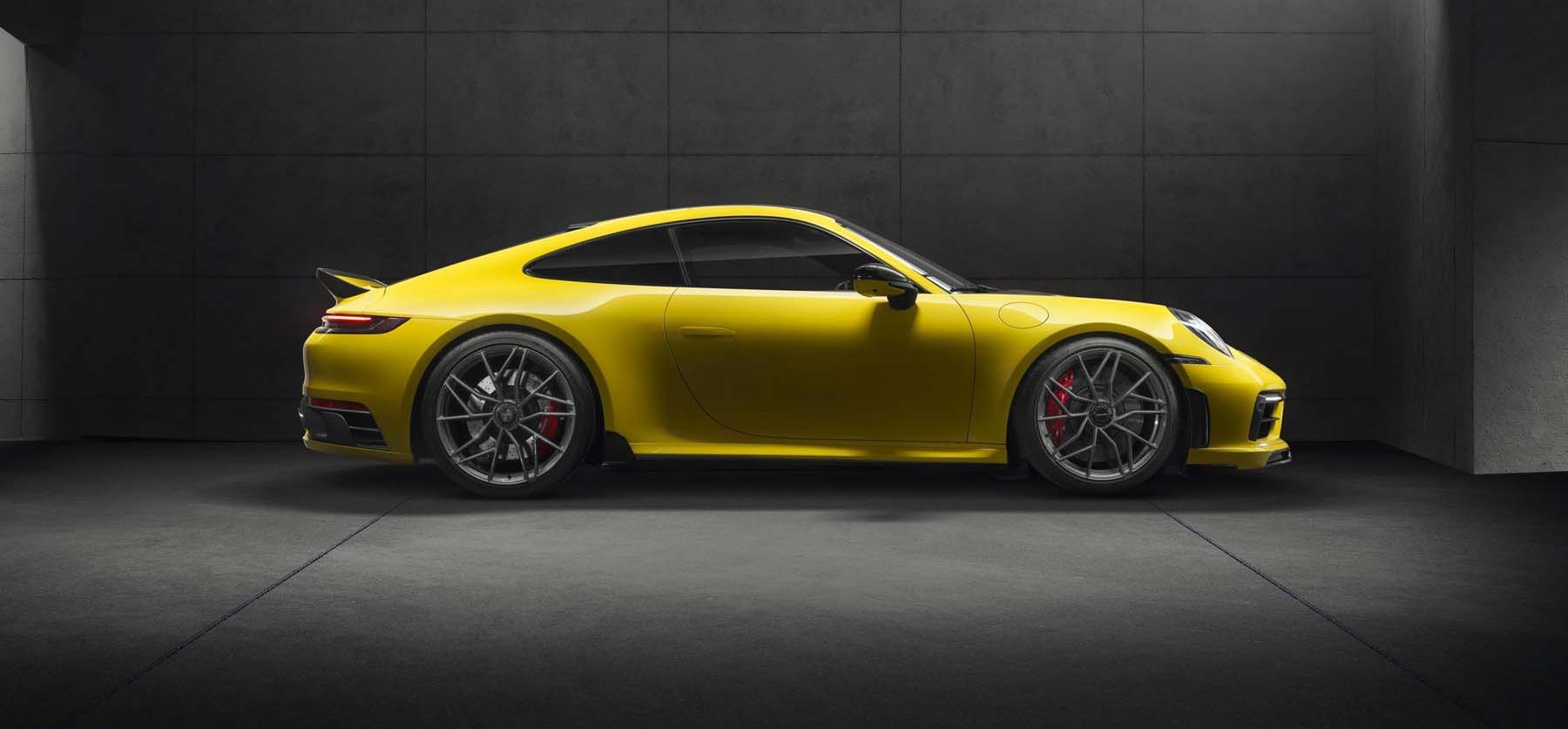 Integrated air ducts
With the help of aerodynamic simulations during the design and development process of the rear spoiler, new integrated air ducts have been constructed. These ensure improved engine cooling thanks to an increased airflow to the intercoolers. The fixed rear spoiler provides high downforce in all driving modes and ensures well-balanced aerodynamics even at high speeds.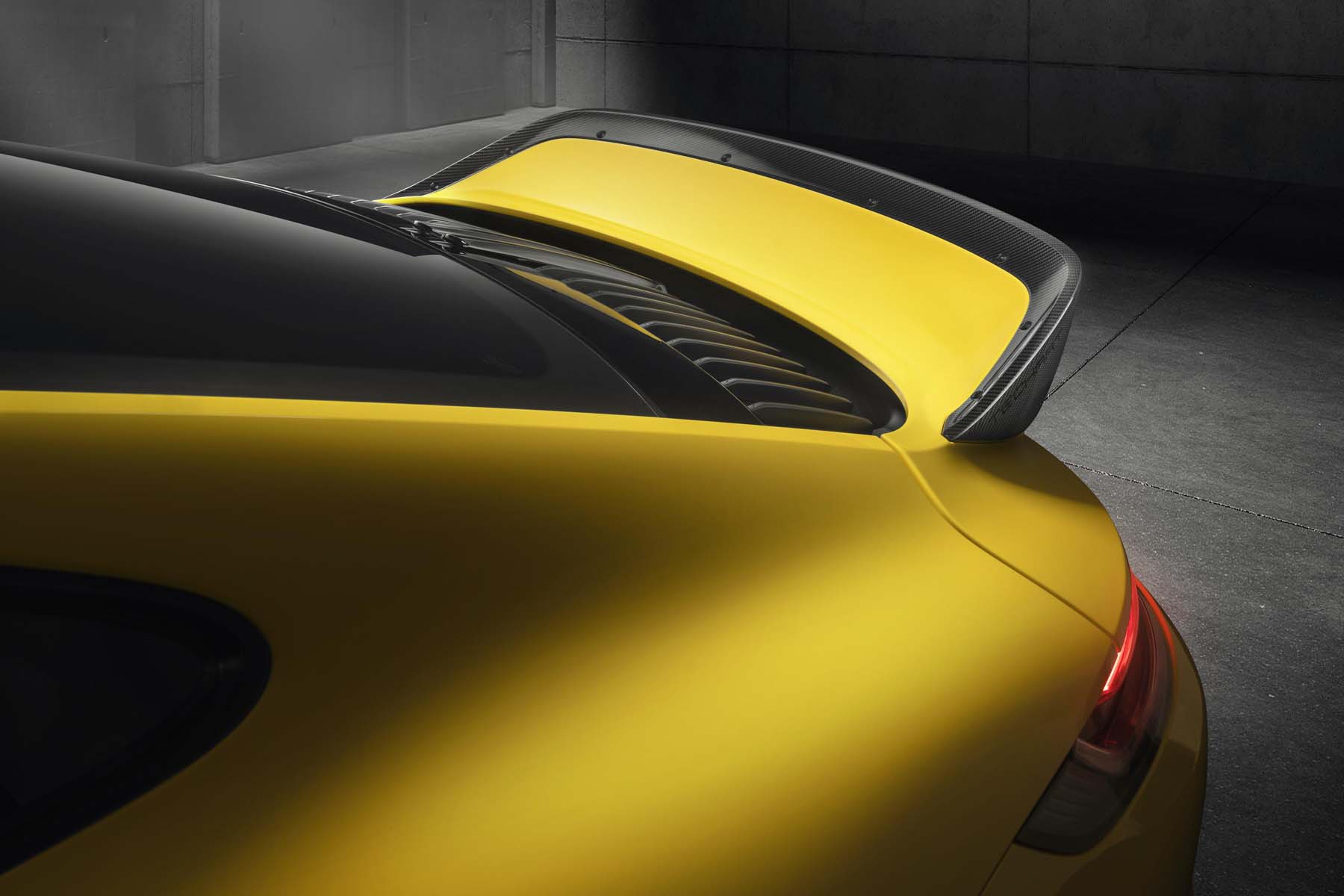 More information HERE