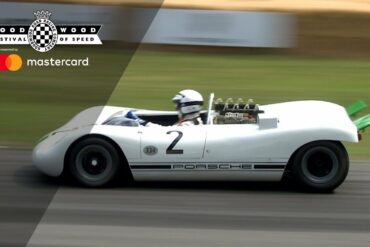 Porsche 909 Bergspyder roars up FOS hill The Porsche 909 Bergspyder is the lightest car that Porsche ever made, it...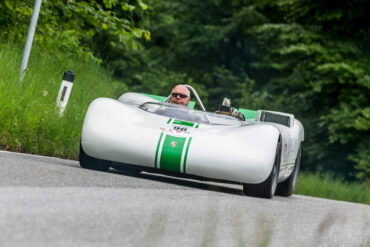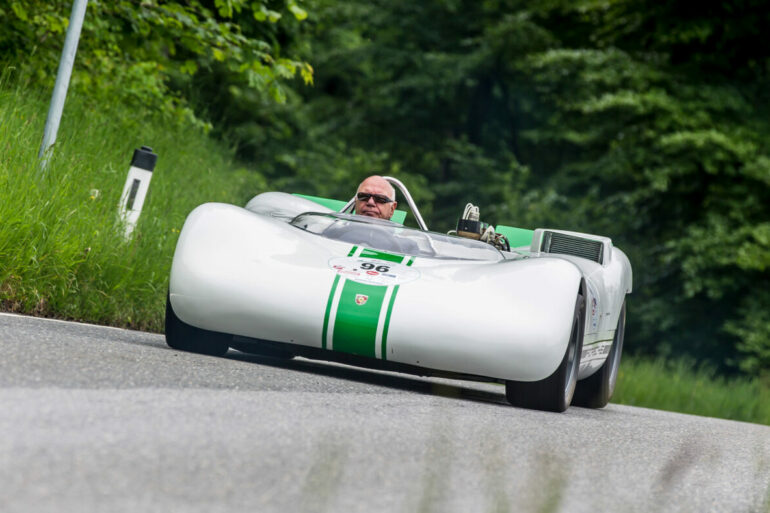 The pinnacle for hillclimb racing was the mid-1960s and perhaps the most extreme machine of the era was the Porsche 909 Bergspyder. It took weight saving to the extreme. The 909 Bergspyder did not win a major event. It ended up being an awesome laboratory of ideas (not all worked). The 909 Bergspyder was based on the 910, but Piëch had tasked his team of engineers, including the legendary Peter Falk, to remove weight on every component.
Porsche 909 Bergspyder Pictures...