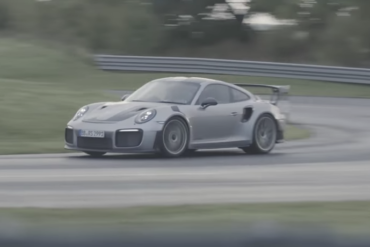 The Porsche 911 GT2 RS, then. Take a Porsche 911, add a turbocharged engine that's even more powerful than the...
Read More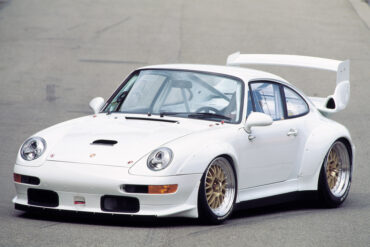 The Porsche 911 GT2 Evo represented the top specification ever produced for any air-cooled Porsche. Designed to compete in FIA GT1, it incorporated a twin turbocharged 3.6L flat-6 engine rated at a full 600 HP and 491 lb-ft of torque. As compared to the standard 993 GT2, Porsche widened the rear fender extensions to cover wider modular wheels and added a new front spoiler with inlets for oil and brake cooling. A second deck appeared on the already outlandish rear spoiler, which could be mounted higher in the air stream for added downforce. Approximately 11 samples were produced.
Read More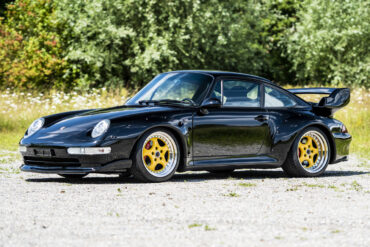 The GT2 was the hardcore, race-focused version of the 993 Turbo, using essentially the same 3.6 L twin-turbocharged engine, but slightly modified with increased power output. The car was made to compete in the FIA GT2 racing class. Among this already very exclusive circle of 57 cars there is an even more rare community. 20 of the 57 road-legal cars were produced in a second – and last – badge with upgraded engine power (450 PS) called GT2 "Clubsport" which make them the last Porsche models with air-cooled engines.
Read More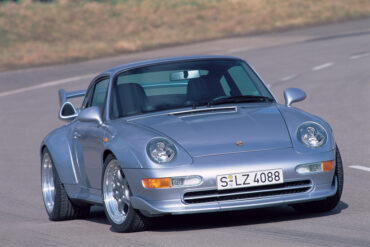 The Porsche 911 GT2 (or GT as it was initially called) from the 993 Porsche series was built in order to meet homologation requirements for the GT2 class racing which had banned all-wheel-drive vehicles by the mid 1990's. As a two-wheel drive vehicle, the GT2 had significant weight savings as compared to the standard 993 Turbo from Porsche, making it instantly competitive in racing. The 993 GT2's original 3.6 L (220 cu in) engine generated a maximum power output of 316 kW (430 PS; 424 hp). There was an update in 1998 that upped power to 450 bhp.
Read More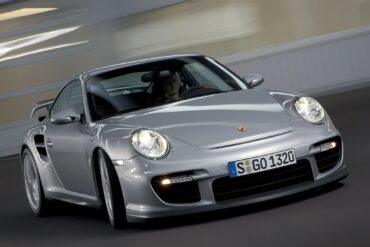 The 2008 Porsche 997 GT2 is the most powerful and fastest roadgoing 911 Porsche has ever created. Power for the 997 GT2 comes from a 3.6 litre, twin-turbo, flat-6 cylinder engine which develops 530 bhp @ 6500 rpm, and a tire destroying 505 lb-ft of torque @ 2200 - 4500 rpm. most of the power gains have been achieved with changes to the turbo-charging system and the addition of a high-flow titanium exhaust system. Power is transferred to the rear wheels of through a 6-speed manual giving the car a 0-60 mph time of just 3.6 seconds and a 204 mph top speed.
Read More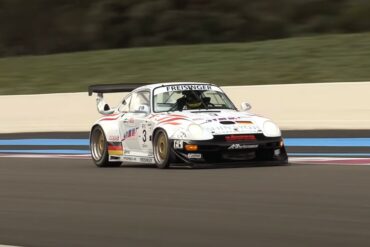 The racing sportscar is prepared by Porsche following the Le Mans GT2 regulations for the over 1,150 kg weight classification. It features a 3.6-litre engine with two turbo-chargers (KKK 24 with 33.8 mm restrictors), which delivers around 450 hp at 5,750 rpm. Even this racing vehicle, with its suspension featuring a McPherson front axle and Porsche multi-link rear axle with LSA system, closely resembles its production relative. Utilizing a steel 993 Twin Turbo chassis with modifications for racing, scored numerous victories in a wide variety of racing venues.
Read More