In an attempt to stimulate poor sales in a struggling U.S. economy, Porsche looked to replicate the success of their Carrera Cup Germany and Carrera Cup France race series, but this time on American soil. The formula was simple; build a fleet of identical racecars using the "Basic" version of the European Carrera RS, install safety equipment for track use, and export them to America, where they would be sold and raced.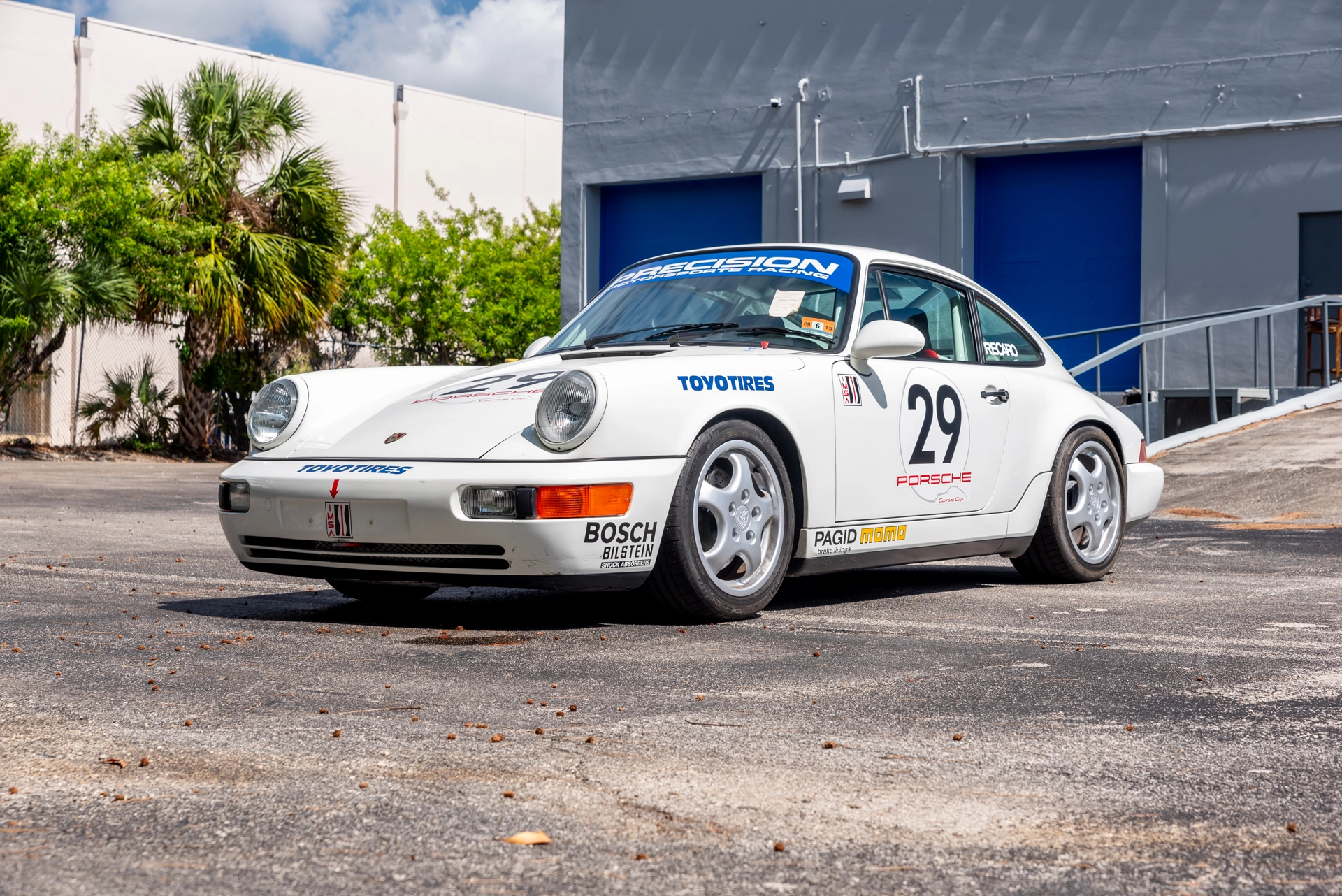 But due to a recently lost battle with the DOT/EPA over the import of the 959 supercar (not built to NHTSA standards), Porsche was forced to export a fleet of 45 DOT legal cars, which could only be converted to race spec once they passed U.S. Customs. Famed Porsche engine shop Andial in Southern California was contracted to convert the cars for racing with such tasks as air-bag and carpet removal, roll-cage installation, and many other modifications.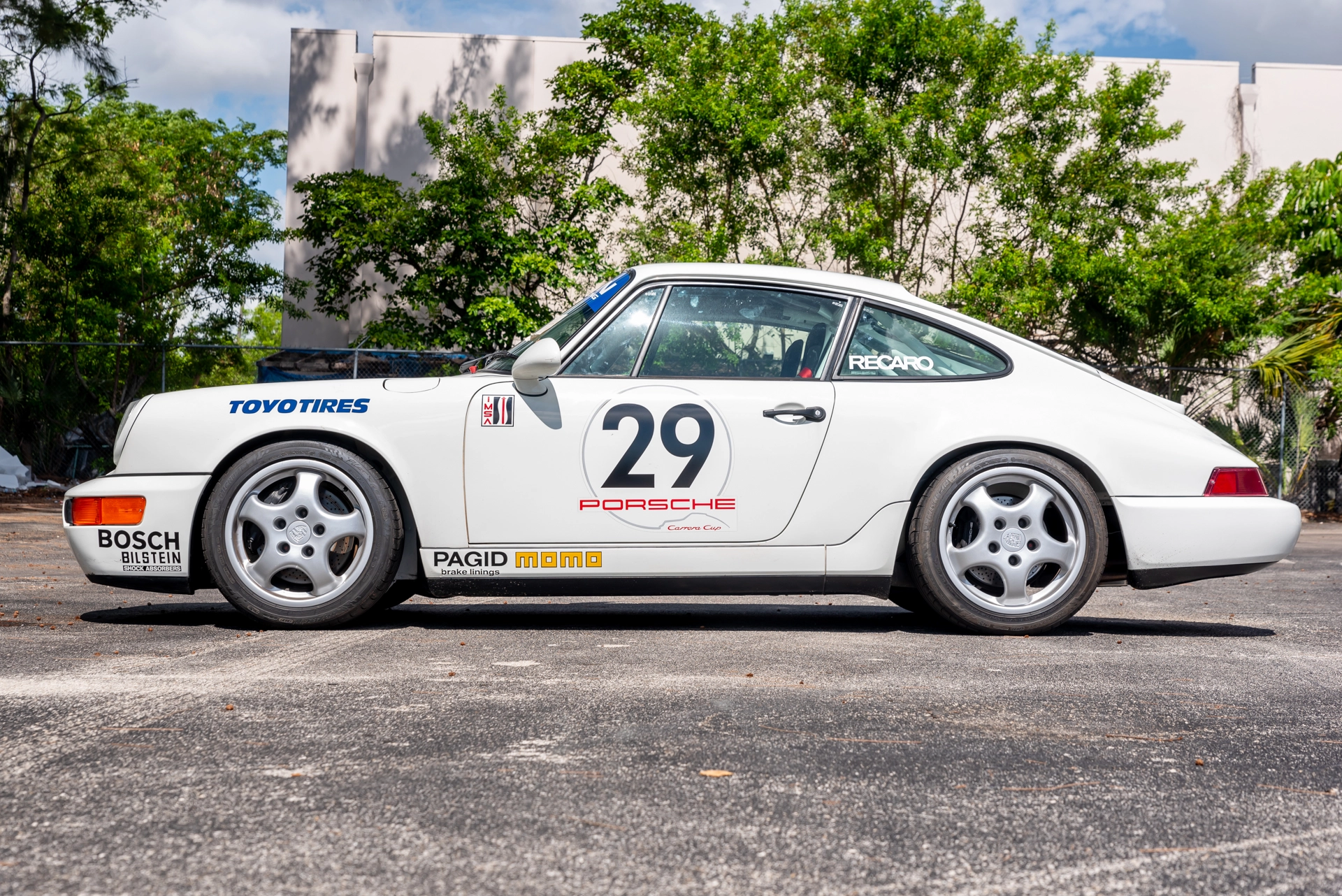 Unfortunately for Porsche, a struggling U.S. economy stifled their attempt to lock up a title sponsor in time, resulting in a decision in early May of 1992 that the series was canceled. At the time, Andial had completed 25 conversions to the Carrera Cup "race ready" spec and was ordered to convert them back to their previous DOT-compliant guise. All 45 units were eventually sold through Porsche's dealer network to 911 enthusiasts "in the know."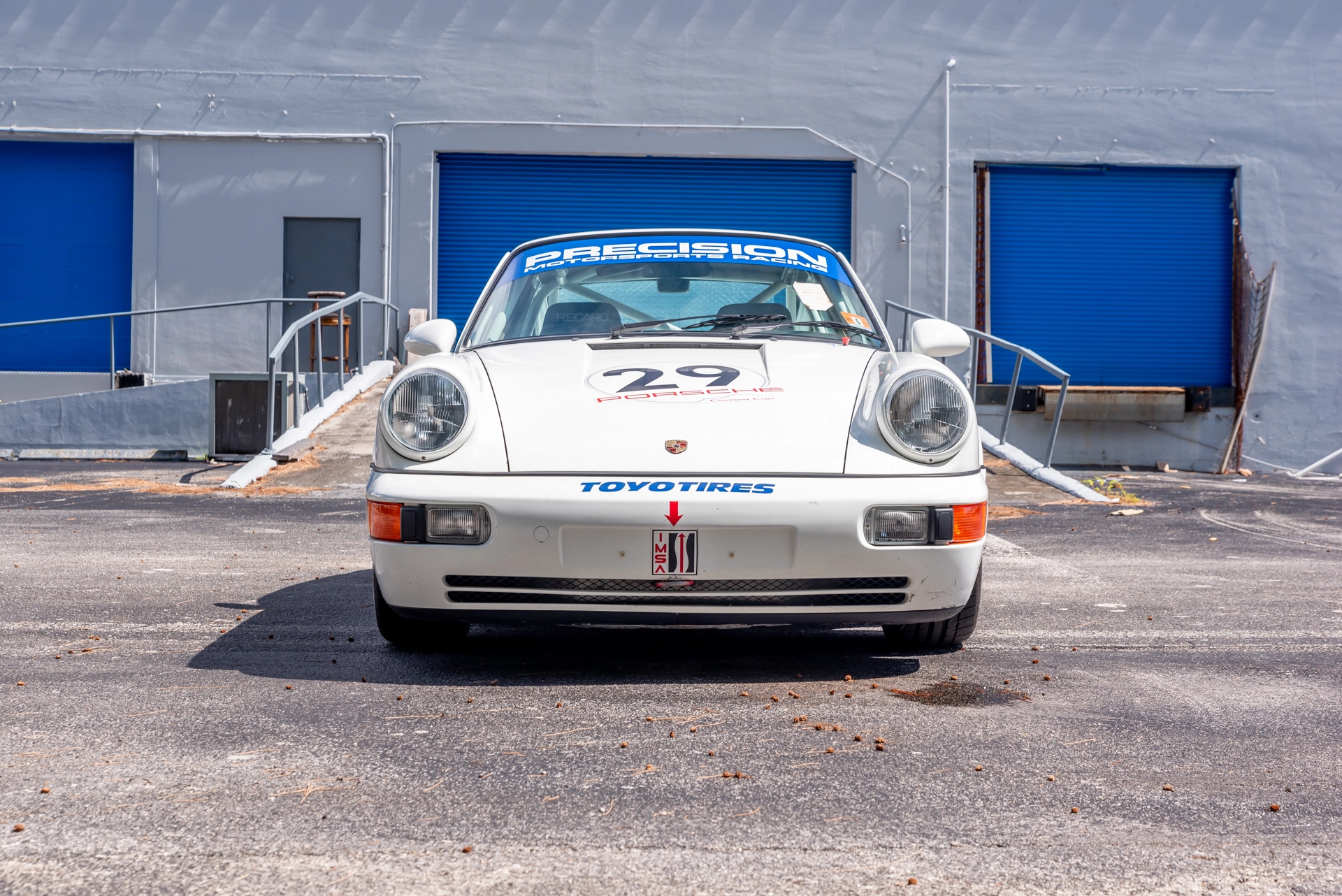 Today, Bring A Trailer presents you with a very rare opportunity to own one of the 45 Carrera Cup USA. This example features 17″ Cup-style alloy wheels, Turbo-style brakes, adjustable stabilizer bars, chassis reinforcements, an aluminum front lid, a roll cage, manual steering, Recaro fixed-back bucket seats, and an aftermarket exhaust system.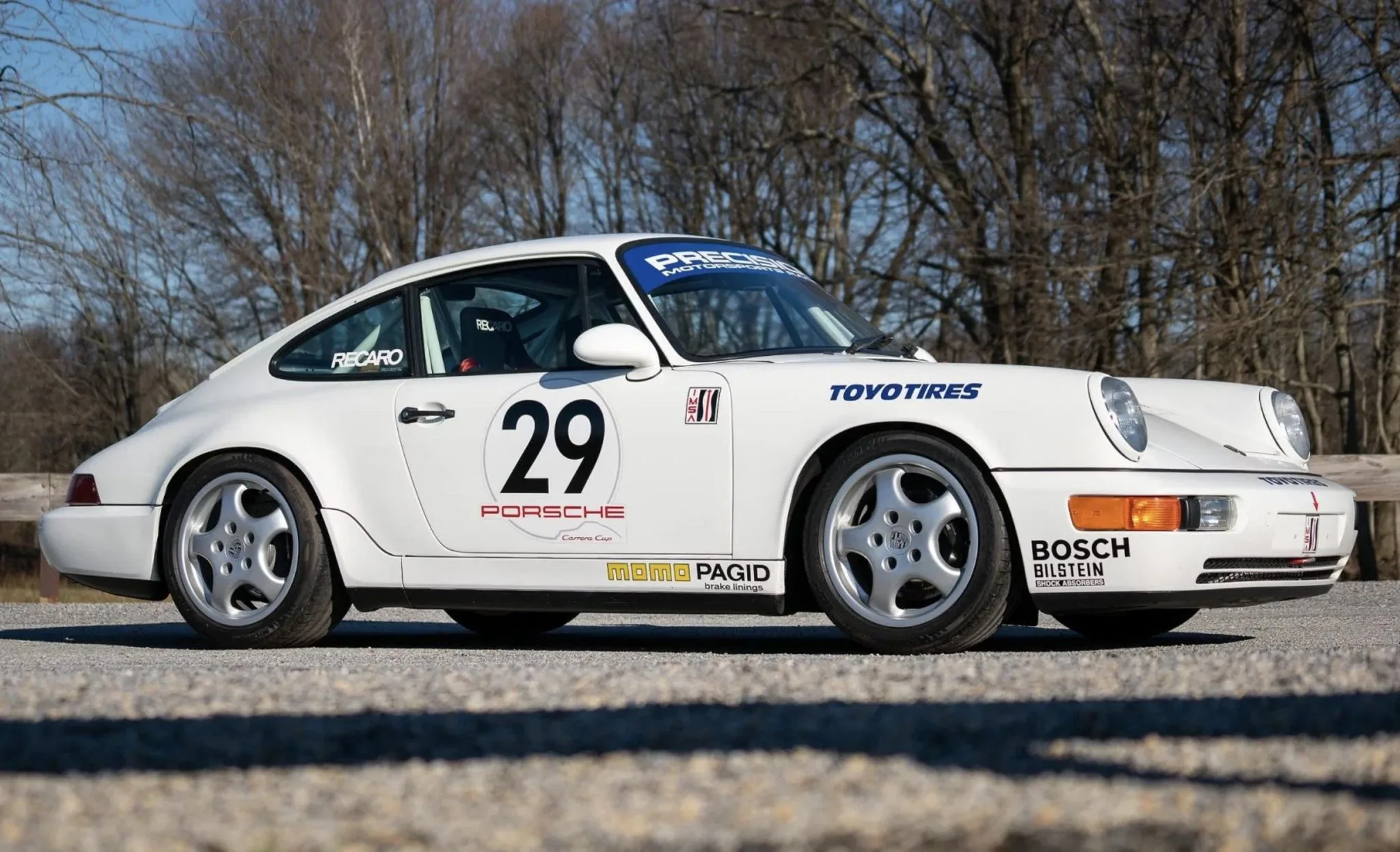 This 1992 Porsche 911 Carrera Cup USA  comes finished in Grand Prix White over a black interior. This 964 Carrera Cup has approximately 58k miles and is offered together with a copy of the window sticker, a Porsche Certificate of Authenticity, manufacturer's literature, partial service records, an accident-free Carfax report, and a clean Florida title for buyer's confidence.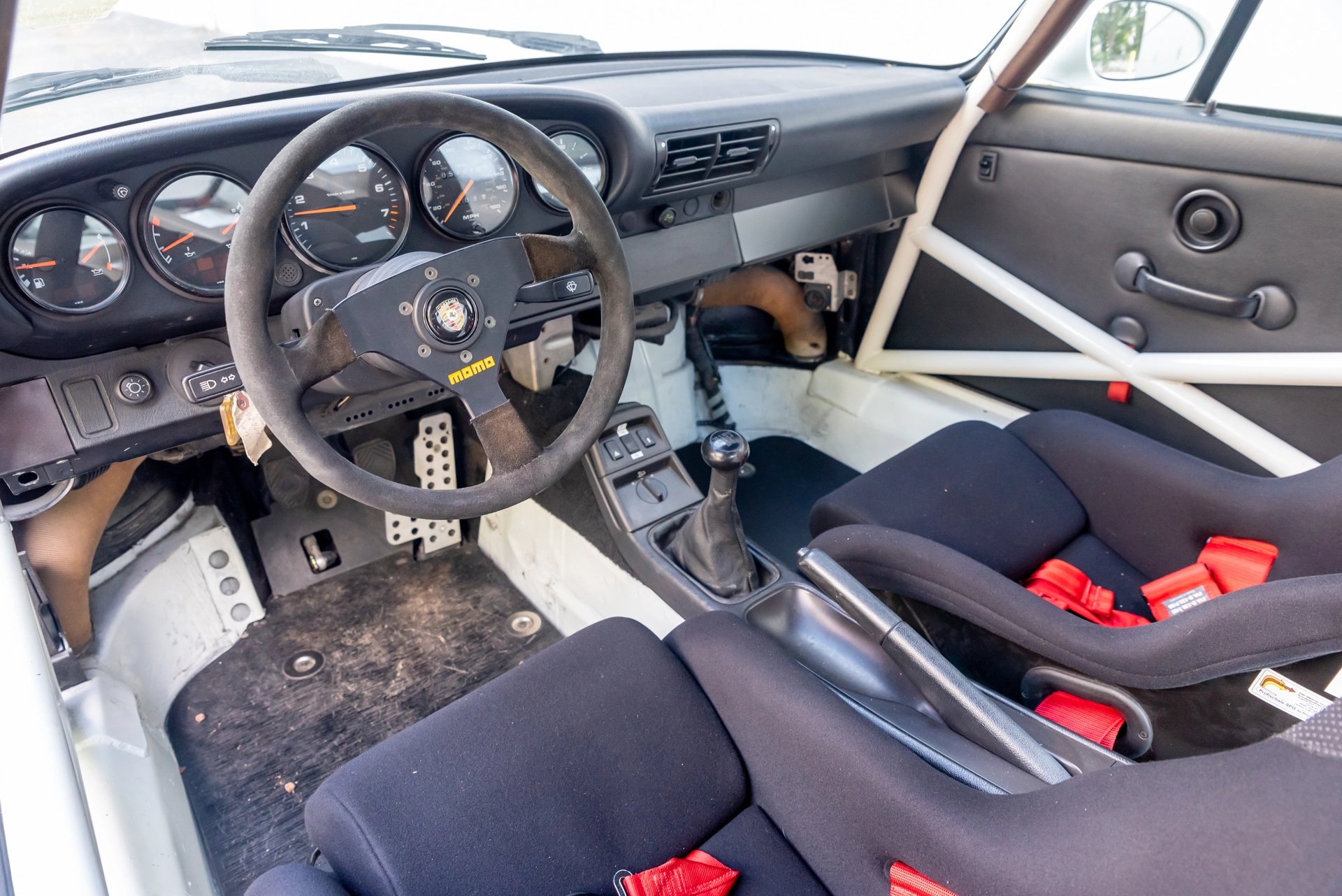 All 1992 Porsche 911 Carrera Cup USA were fitted with 3.6L flat-six used in the Carrera RS and paired to a five-speed manual transaxle. This setup was rated at  256 horsepower and 240 lb-ft of torque.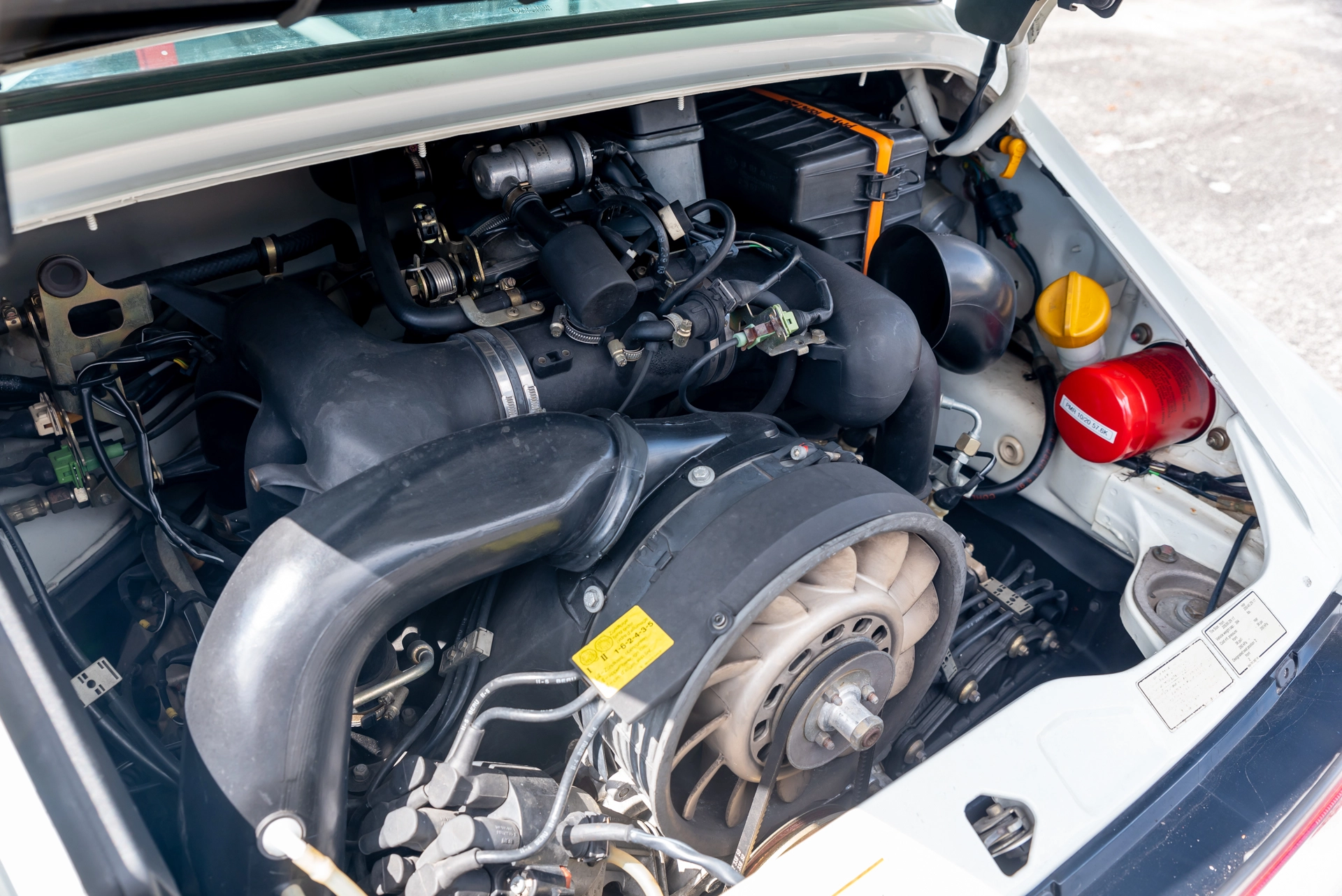 Thirty years after its inception, the 1992 Porsche 964 Carrera Cup USA Edition continues to establish its footing in the fabled "Porsche Pantheon." Seldom seen in collections, let alone on the street; here is a rare opportunity for all Porsche collectors to add a highly-coveted model to their collection.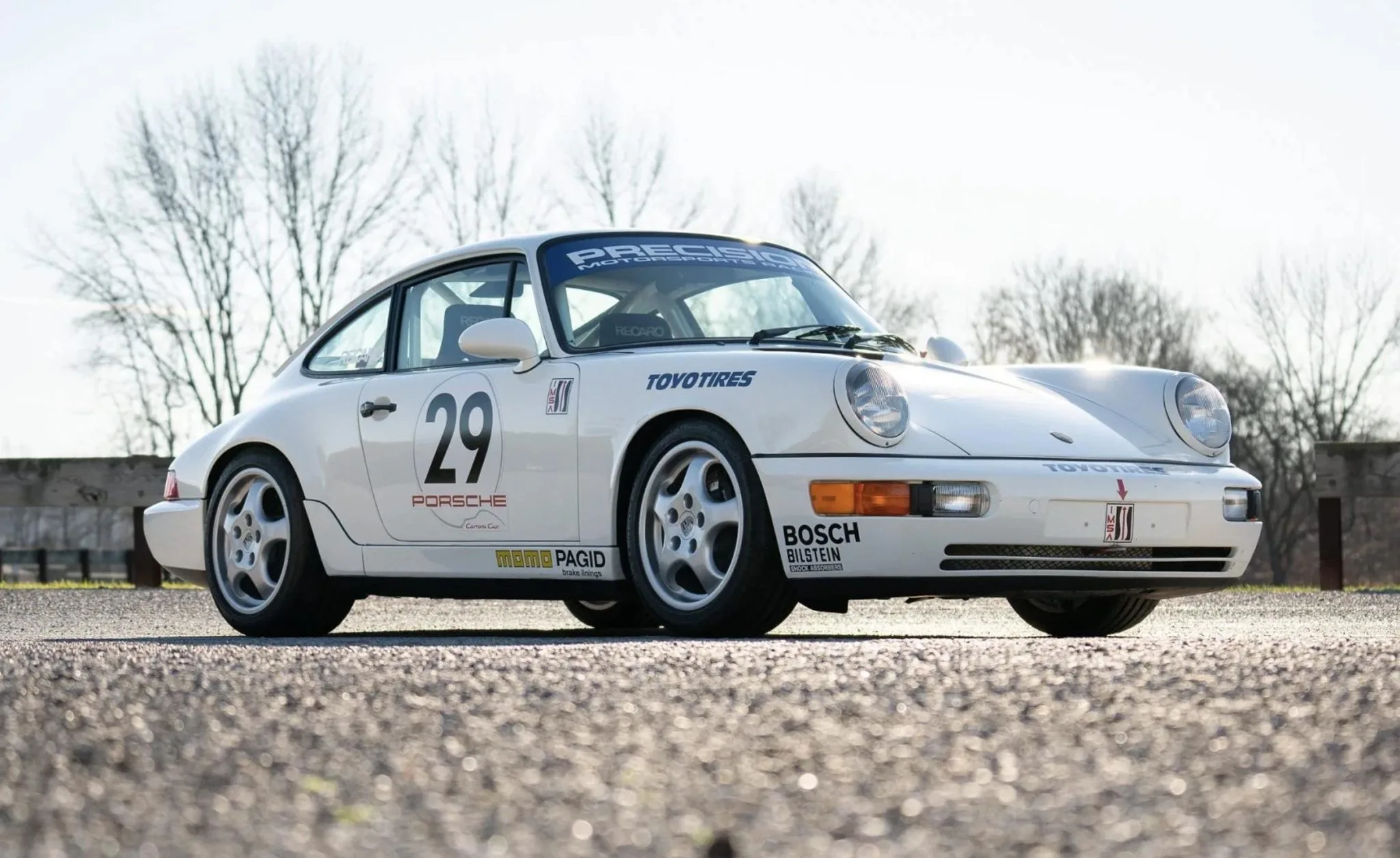 Note: All photos are courtesy of Bring A Trailer