Porsche Typ 360 Cisitalia (1947-1949)
Cisitalia Grand Prix (Porsche Type 360)
The Cisitalia Grand Prix is a single-seater car for the postwar 1.5-litre supercharged Grand Prix class, built by Italian sports car manufacturer Cisitalia and introduced in 1949. It was designed on behalf of Cisitalia by Porsche between 1946–47, and is therefore also known by its Porsche project number, Typ 360. An extremely advanced design, it proved too complex to build for the small Italian firm (and lead to the financial downfall of the company).
The Basic Technical Specs
Engine: 1.5 flat-12, twin-supercharged
Transmission: 5-speed sequential, with syncros
Drivetrain: 4-wheel-drive system with disconnectable front drive
The Story & Details
In the end of WW II, Pietro "Piero" Dusio founded a company called Compagnia Industriale Sportiva Italia, CISItalia in short, with the future plan to start the series production of racing and sports cars.
In July 1946, Ferry Porsche was released from the prison in Dijon, France, as no war crimes could be put on him (his father Ferdinand Porsche and brother-in-law Anton Piëch remained in prison). At the same time there was one Austrian-born former racer and self-taught engineer Karl Abarth living in Italy who wanted to work with racing machines as the war was over. He contacted Ferry Porsche. Abarth knew the Porsche family through his wife who used to be the secretary to Anton Piëch (husband of Ferdinand Porsche's daughter and Ferry's sister Louise). In Italy, Karl Abarth had became Carlo Abarth – a name every auto enthusiast knows. In the end of September 1946, Abarth became Porsche engineering company's representative in Italy.

It was Porsche – with its co-workers in Italy, Carlo Abarth and engineer Rudolf Hruschka – who contacted Cisitalia's Piero Dusio to sell him the idea of a Grand Prix racer. The meetings between Dusio and Porsche's representatives happened in the last quarter of 1946. After the release from prison, Ferry Porsche's freedom was still limited by the Allies and he had to stay in Kitzbühel, Austria, without the permission to travel. Piero Dusio, who had just launched the series production Cisitalia D46 (Dusio 1946) 1.1-litre normally aspirated racing cars, was extremely interested in a 1.5-litre supercharged GP racing car for Cisitalia. Dusio's excitement was shadowed by a few worries, though – he would have liked Ferdinand Porsche himself (at the age of 71!) to design the car and on the other hand he worried if Ferdinand Porsche would design a GP car for French at the time of his captivity. Dusio also had to convince himself, that Porsche or Eberan-Eberhorst hadn't built a 1.5-litre Auto Union (a rumoured "Type E") in the beginning of the war. Dusio was afraid that such a car could appear some day as a rival. Auto Union Type E did not exist, so Dusio progressed to contract with Porsche.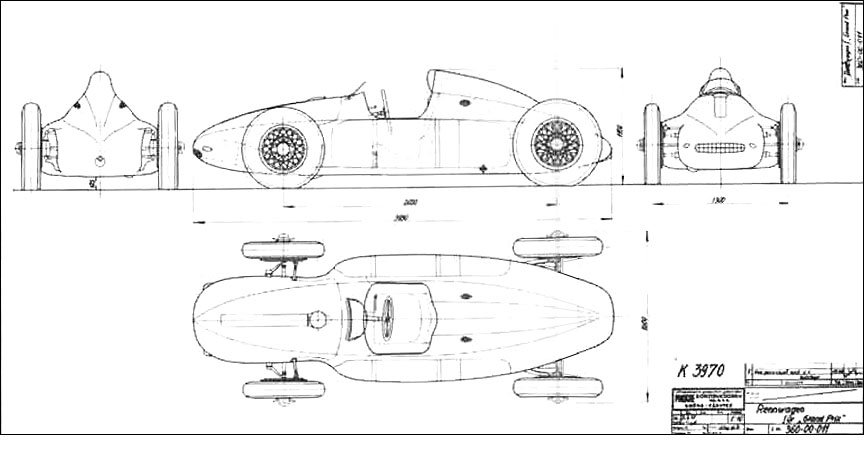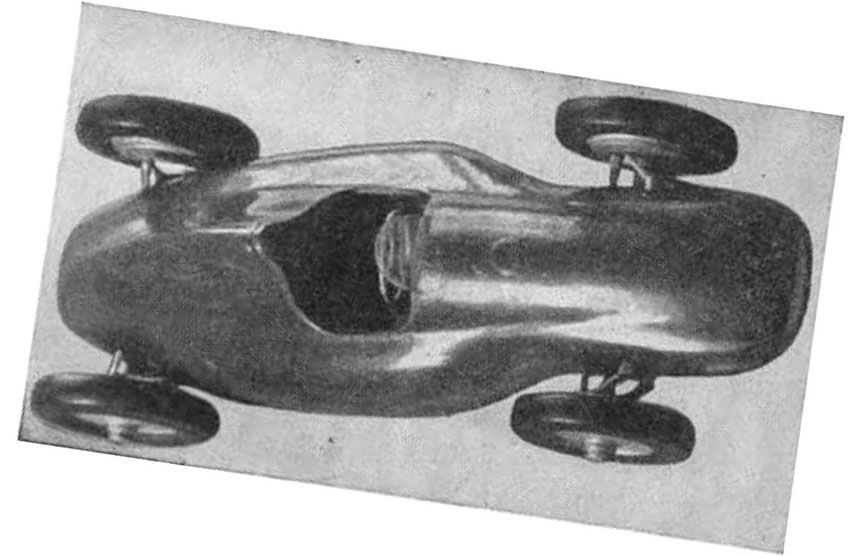 On January 20, 1947, Dusio and Corrado Millanta (representative of German and British industrial mechanical patents and a photographer) travelled to Kitzbühel to meet the Porsche team. Because of Ferry's travel restrictions the meeting couldn't be organized in Porsche's engineering office in Gmünd (185 km from Kitzbühel). Karl Rabe, head engineer at Porsche, and most likely also Louise Piëch attended the meeting.
Piero's son Carlo Dusio has said in 1987 in an interview to Quattroruote magazine: "After the successes of our small single-seater D46 my father decided to participate in the Grand Prix. I remember perfectly that day of February 1947, when I entered my radiant office: "Carlo, I give you fantastic news: we do the Grand Prix with the engineers of the Porsche studio. Tomorrow morning in Milan you will meet engineer Hruschka and Carlo Abarth. Take them to Turin to define all the details."." On February 2, 1947, a patent purchase contract between Cisitalia and Porsche was signed in Turin, Italy. Ferry Porsche himself naturally couldn't attend. Cisitalia ordered a mid-engined (at that time it was called "rear-engined") Grand Prix car, Cisitalia sports coupé with 1.5-litre V12 engine (later V8, Porsche type 370, didn't materialize), a diesel tractor and a hydraulic turbine. The contract said that Porsche would later get royalties also for every Porsche-designed product sold by Cisitalia. Porsche engineering company started to work.
A theoretical calculation was made which helped to decide for the 4-wheel-drive.
Base data: power 300 PS / 221 kW (guaranteed minimum power), drag coeficient Cw 0.288 (maximum possible)
| | | |
| --- | --- | --- |
| | Rear-wheel-drive | 4-wheel-drive |
| weight | 650 kg | 720 kg |
| Standing start 1 kilometre with road friction coefficient of 0.9 | 174.8 km/h | 188.0 km/h |
| Standing start 1 kilometre with road friction coefficient of 1.0 | 181.1 km/h | 191.0 km/h |
As part of the deal between Cisitalia and Porsche, Carlo Abarth and Rudolf Hruschka, aswell as consultant Robert Eberan-Eberhorst, started to work as employees of Cisitalia. Eberan-Eberhorst was an engineer who had worked in developing the Auto Union racing cars in the nineteen thirties
While the Porsche type 360 was a successor to the Porsche and Eberan-Eberhorst engineered Auto Union racing cars, there were many fundamental differencies. The backbone of the Auto Union cars were two large tubes that extended from the nose to the tail, but the 360 got a space-frame like the 1946 Cisitalia D46 racing cars. Cisitalias were the first tubular space frame cars in the world. While the Auto Unions had V-engines (Porsche engineered 16-cylinder or Eberan-Eberhorst engineered 12-cylinder), the 360 has a flat engine with 12 cylinders. In the Auto Unions the rear differential was between the engine and the gearbox, but there's no mechanical parts after the rear axle in the type 360 (to concentrate the mass between the axles).
The Cisitalia Grand Prix car, internally known as Porsche 360, was designed in Gmünd, Austria in 1947. Ferdinand Porsche had been released from the prison on August 1, 1947 and he started to live in Hotel Klausner in Kitzbühel, Austria, guarded by the Allies. A couple of days later Ferry Porsche and Karl Rabe introduced the design of the type 360 and old professor came to the conclusion that he would have done it exactly the same way. That's probably also because the car was an evolution of the victorious Auto Union racing cars Ferdinand Porsche himself had constructed before the war. In a month or so the drawings were finalised and Cisitalia could start to build the car. Rabe had defined everything on paper in such a detail as if it was a car to be built in large series. Cisitalia planned to build 6 cars.
The border between Austria and Italy was almost closed, the same with telephone lines and mail, so it was extremely difficult for the Cisitalia engineers to consult with Porsche engineers when they encountered problems. Considering that, Porsche was surprised by the competence of Italian technicians who were able to solve all the problems. The car was built at Cisitalia in Turin, Italy, in 1947-1948.
While the car was fitted with 17″ wheels front and rear, there was an idea to optionally use wider 18″ or 19″ wheels at the rear axle:
| | | | |
| --- | --- | --- | --- |
| Front | Rear, standard | Rear, option 1 | Rear, option 2 |
| 5.5×17″ | 5.5×17″ | 6×18″ | 7×19″ |
Different diameter wheels would mean different drive ratios would have to be used front and rear.
Theoretical speeds in gear
| | |
| --- | --- |
| Gear | Top speed |
| 1 | 80 mph / 128 km/h |
| 2 | 102 mph / 164 km/h |
| 3 | 128 mph / 206 km/h |
| 4 | 158 mph / 255 km/h |
| 5 | 209 mph / 337 km/h |
| 5, with optional top speed gearset | 228 mph / 367 km/h |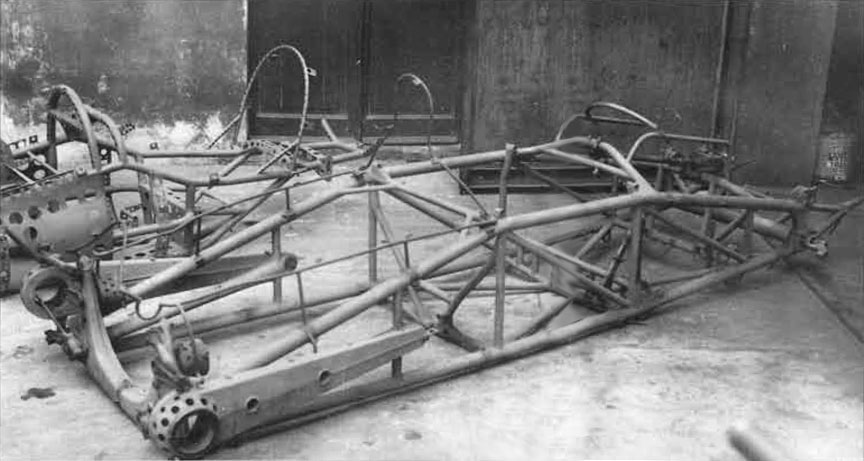 Carlo Dusio (at the age of 26 in 1948) said in 1987 to Quattroruote: "In the second half of 1948 we started it for the first time. I sat in the driving seat of the revolutionary 360: low, racy and compact, it was the very image of speed and power. I only took a few turns on the new Valentino's track behind the factory in Turin to see if everything was working properly. I always drove at modest speed, but I felt great potential in the car. Naturally, the first prototype would need to be tested on the track. But time passed. We had to take care of the series production while financial problems began to surface that we had to face personally."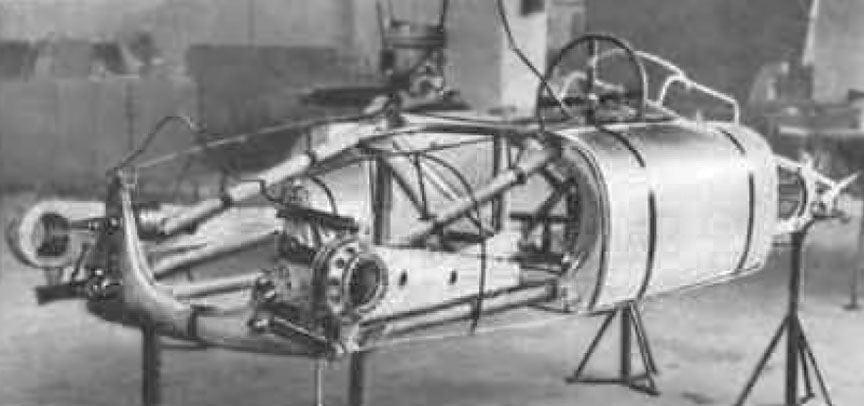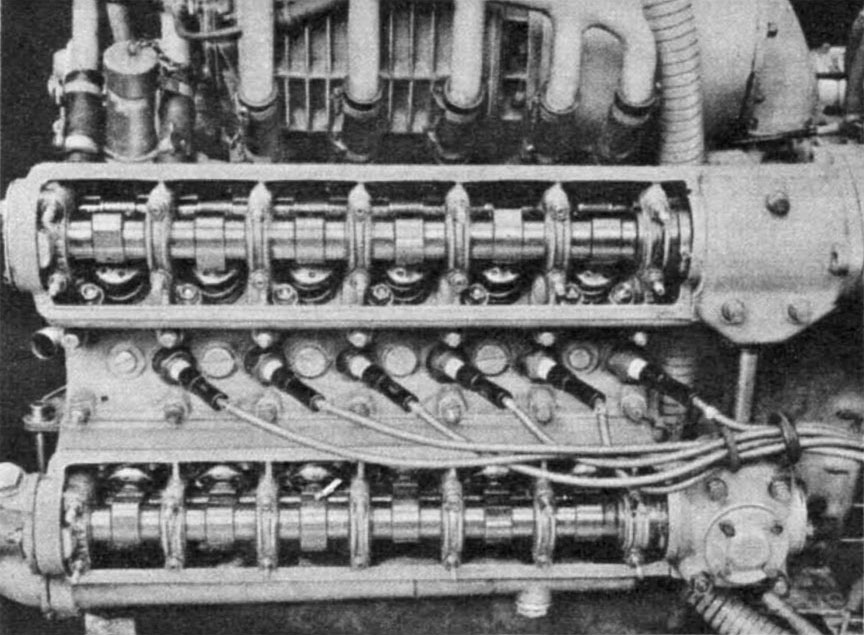 No wonder the costs skyrocketed as the Porsche type 360 Cisitalia Grand Prix was really an extreme package considering what it comprised:
* Chrome-molybdenum space-frame chassis
* Mid-mounted engine
* Flat engine with 12-cylinders
* 4 overhead camshafts
* Dry sump lubrication with 2 scavenge and 1 feed pump, oil tank and cooler in the nose of the car
* 2 superchargers
* 5-speed transmission
* Sequential shift
* Gear synchronization (probably a world's first)
* 4-wheel-drive
* Front drive disconnectable by the driver
* Aerodynamically tested body
Many components of the second car were also made, but the second car was not completed.
While Dusio's dream plan saw many Cisitalia GPs already running at the 1948 Grand Prix events, he didn't have the money to fulfill his dream. The first car was put together by the end of 1948, but it was not ready to race. Engineer Hruschka admitted they had technical problems, but at the same time he was sure that there were no unsolvable problems for a trained technical staff.

In January 1949, the Cisitalia company was basically bankrupt because of the Grand Prix project, wages were unpaid. Carlo Abarth got his pay in a few Cisitalia road and racing cars and left Cisitalia to establish his own "Abarth" company in March. With financially hard times in Europe, Dusio found new supporters in Argentina and already in March 1949 a company called Autoar (Automotores Argentinos) was founded.

A source says that engine tests were carried out in the summer of 1949 and that it ran up to 12.000 rpm peaking at 511 hp. It is a bit hard to believe that, though. Maybe it was a trick to comfort the investors. The sale of the Cisitalia-Porsche to Autoar was agreed and the car was painted in blue metallic and yellow, but not yet shipped.
So, in the end of 1950 the car was taken or sold to Argentina, depends on how you look at it. Dusio got 50.000.000 Italian lira for selling the car to Autoar company he now worked for. A source says in Argentina the engine power was measured at 365 hp at 8000 rpm and 385 hp at 10600 rpm, but then the pistons were damaged.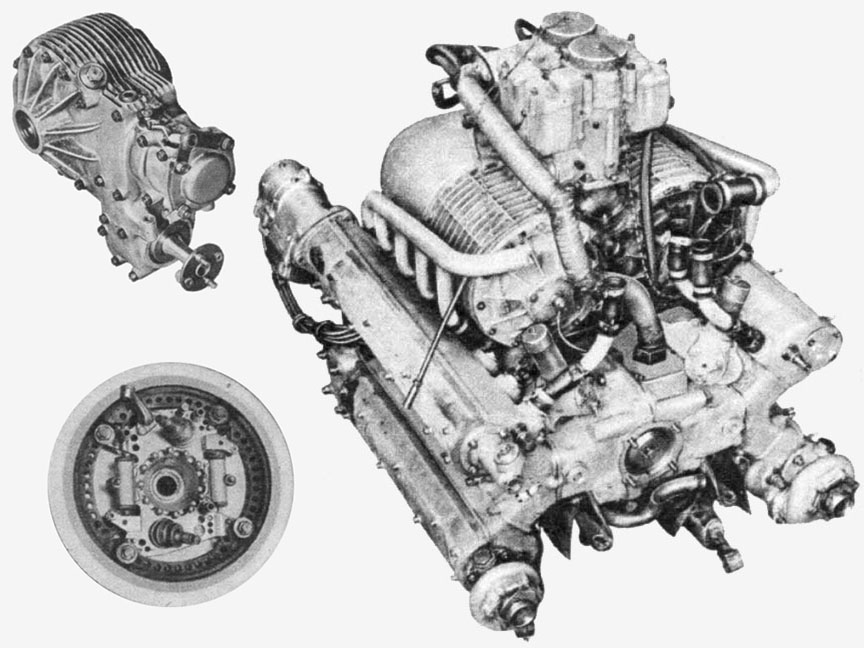 In 1951 a company called Cisitalia Argentina was also founded. Unfortunately, the car never got the chance to race at the Formula 1 events as the rules were changed for the 1952 season. The most sophisticated racing car of the time had lost its chance to race at the F1 races for good. The car's 1.5-litre supercharged engine had become useless, but there were some enthusiasts who wanted to see the car run, nonetheless. The board of Autoar was not very enthusiastic about making the GP car work, but an agreement was made with racing driver Clemar Bucci that he can use the car in Formula Libre event if he gets it going. Piero Dusio had quite not written the car off yet. On October 16, 1952, he visited Porsche in Stuttgart to discuss a 2.0- or 2.5-litre normally aspirated engine for the car. The Formula 1 rules allowed the use of 2-litre engines up to 1953 and 2.5-litre engines from 1954 season.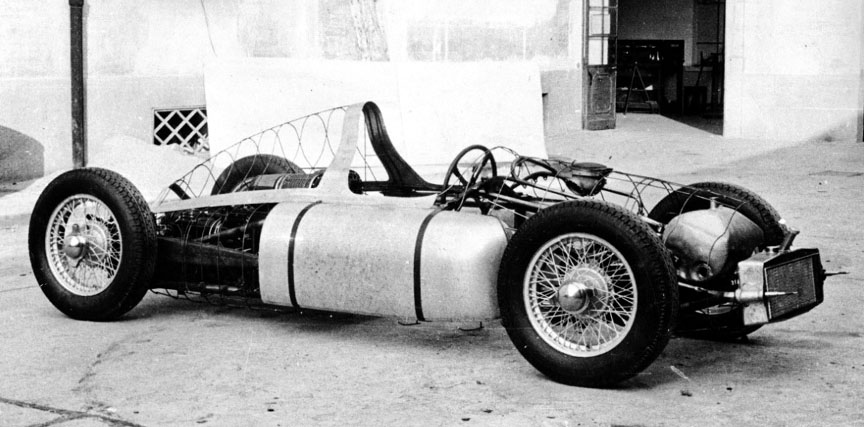 Clemar Bucci and Felice Bonetto had tested the car in the practise sessions of the Buenos Aires Formula Libre GP in the end of January 1953, but the car suffered starting problems and on February 1, 1953, Bonetto entered the race with a Maserati A6GCM Formula 2 car and Bucci with an old 1937 Alfa Romeo 12C (supercharged 4.5V12).

Then, on June 18, 1953, an event was set up on the Buenos Aires to Ezeiza highway to set a new South American speed record on 1 kilometre. The previous record 109 mph/176 km/h was from 1934, so 19 years later, it just took to start up the engine to beat it. The plan was to set a really breath-taking record, but the car didn't run well. A new record was set, but Bucci could finally only do a lousy 145 mph/233 km/h. This was the average of two runs in different directions.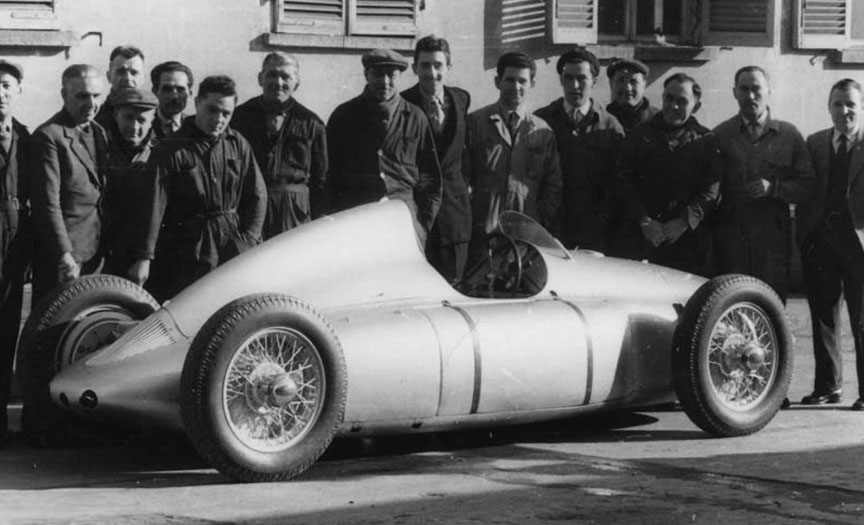 The car was shelved until sold to a private person, who also kept its shelved while thinking what to do with it. Time passed again for the 360…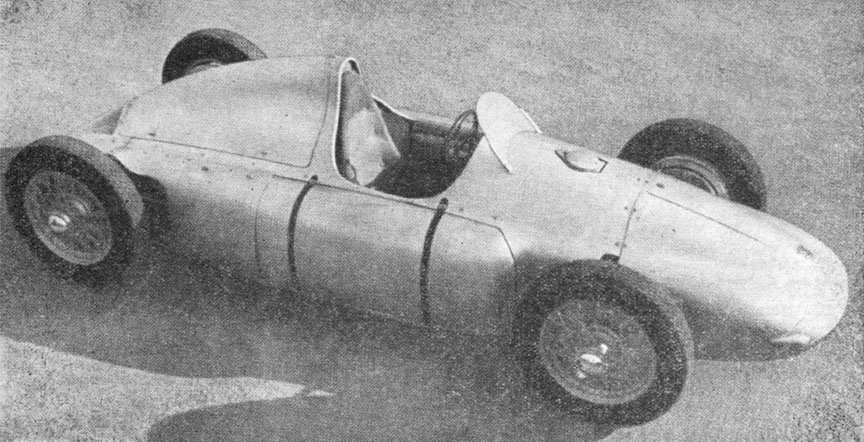 In January 1960, Porsche factory racing team arrived in Argentina for the 1000 km Buenos Aires race with three 4-cylinder 718 RSK Spyders (in addition to 5 private 718 RSK). At the same time the 12-cylinder supercharged Cisitalia-Porsche was offered for sale in a local magazine by A. J. Lofredo.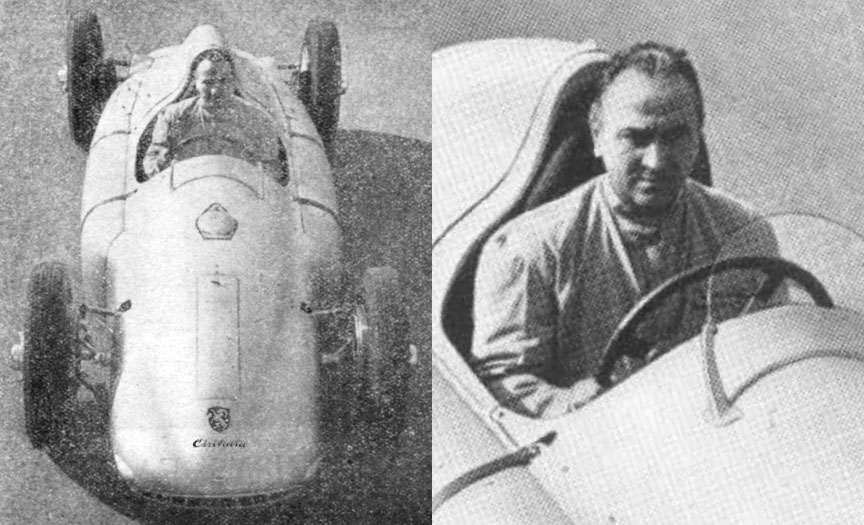 Porsche racing manager Fritz Huschke von Hanstein bought the car on behalf of Porsche. The car's chassis number was CIS-001, showing it is a Cisitalia. As a life's twist it was shipped to Germany as a "Porsche". To make the paperwork easier, the car was shipped with the papers and in the same box that one of the 718 RSK Spyders had arrived from Germany. For the first time in its life, the Porsche type 360 had arrived in Germany.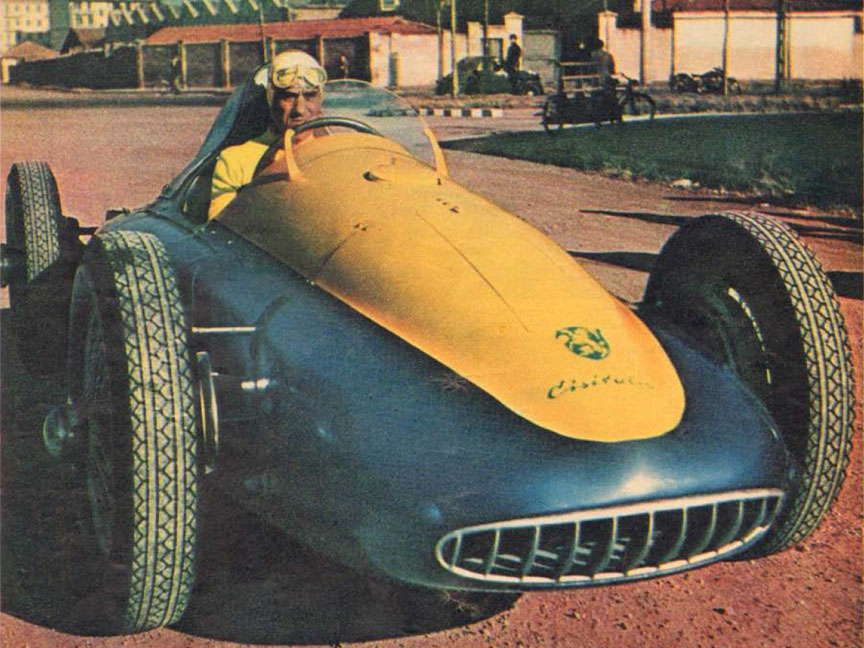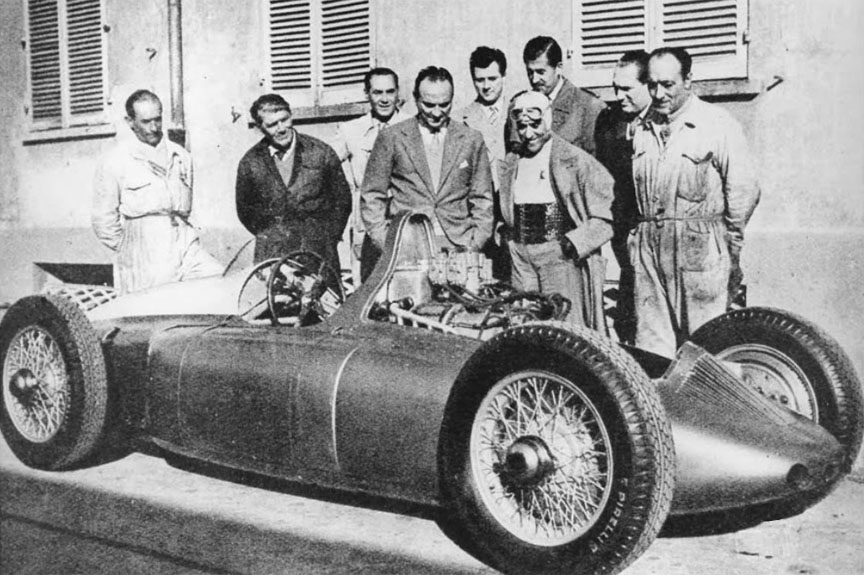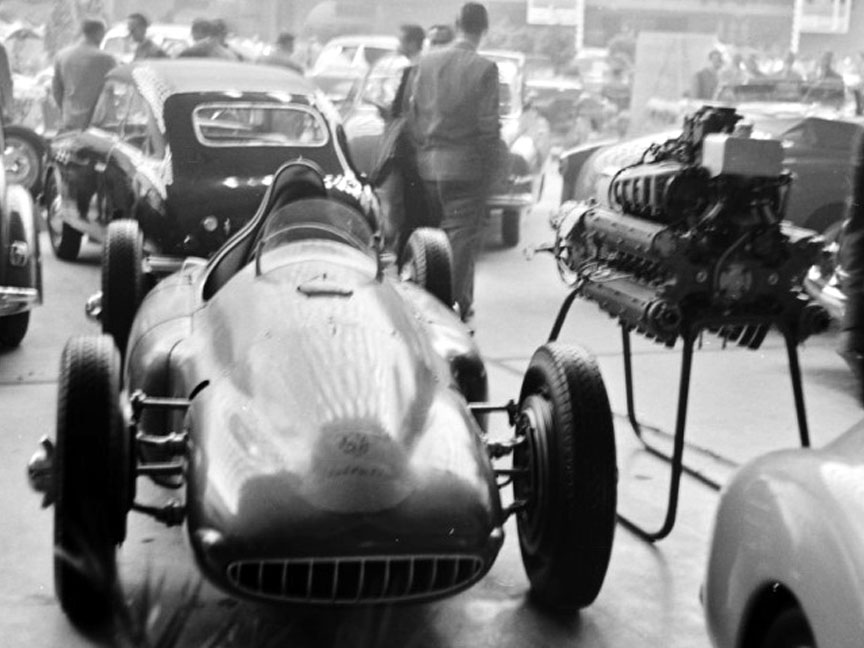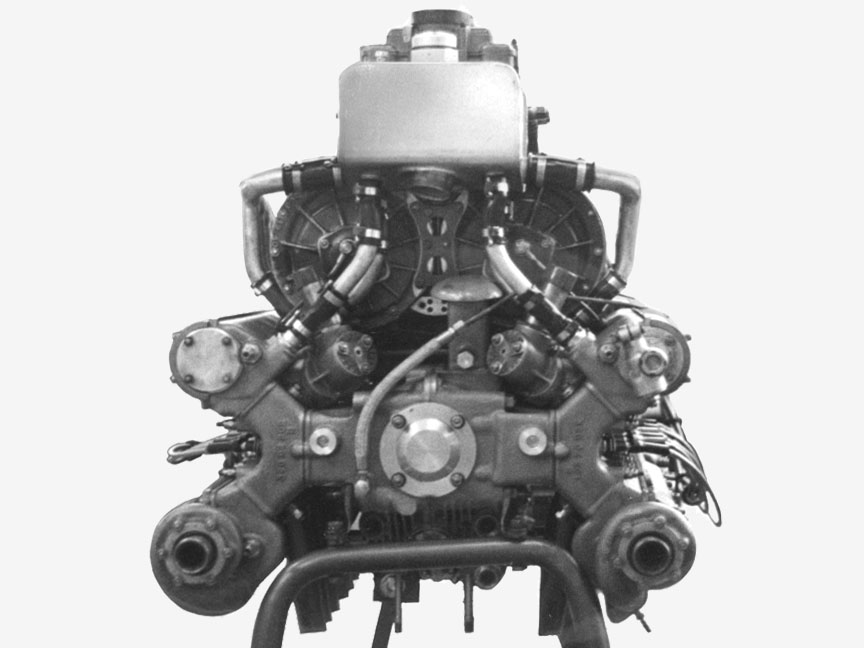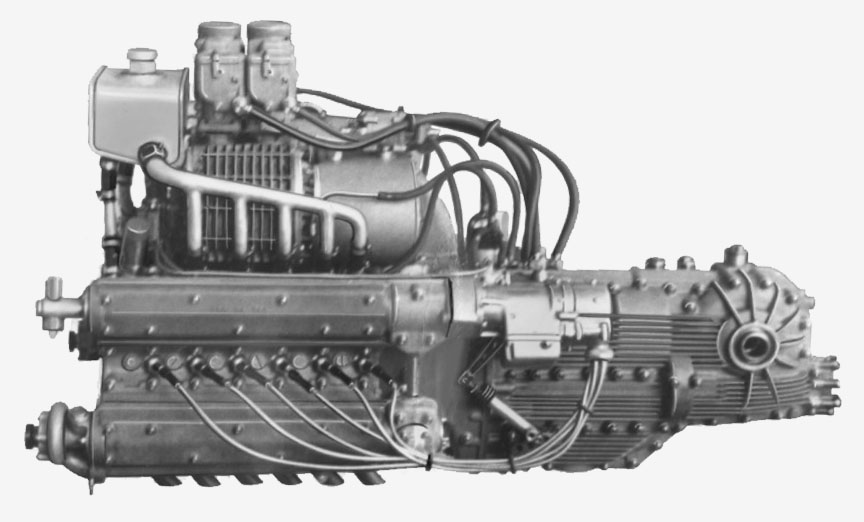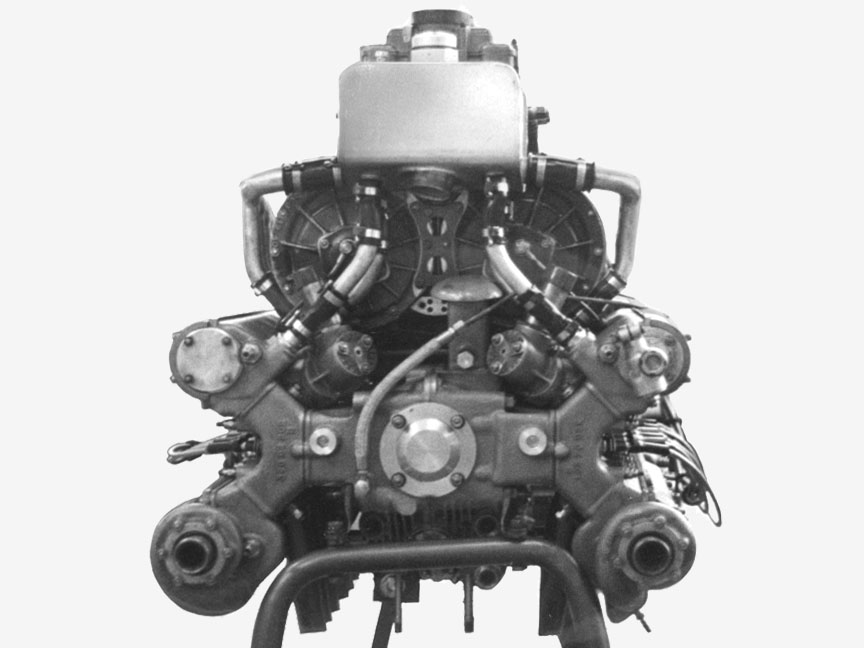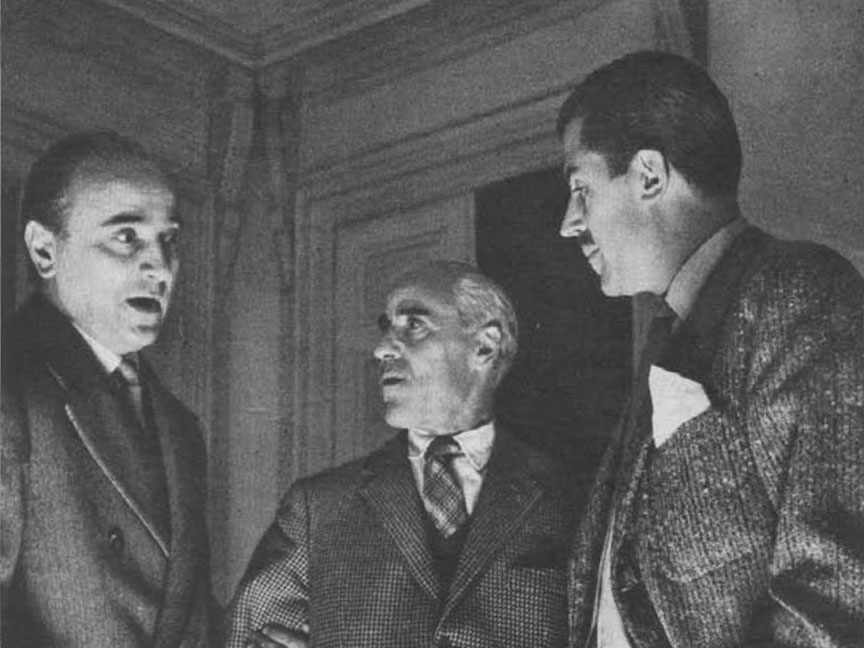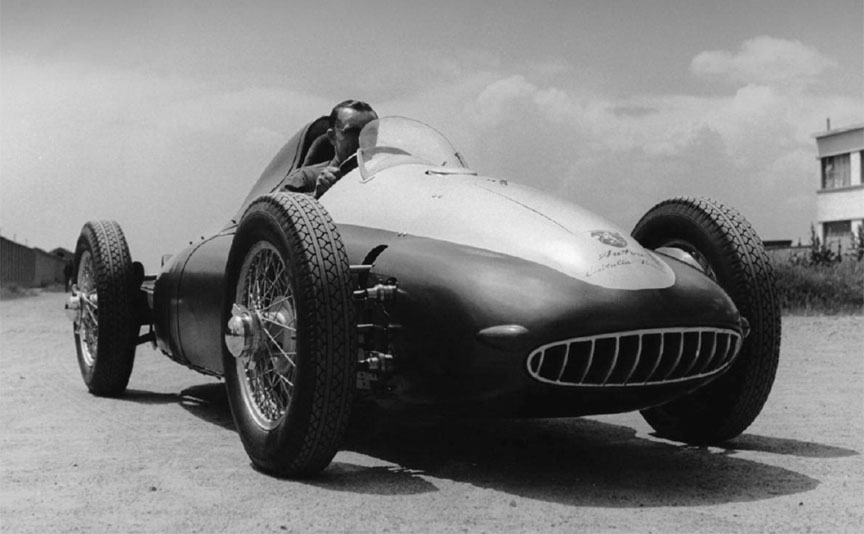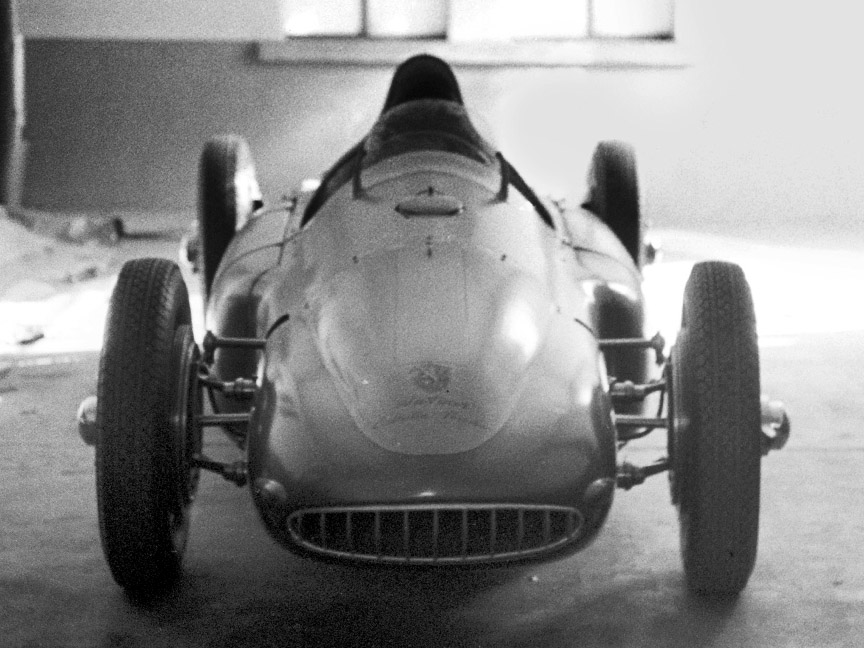 In 1964, Carlo Dusio offered the parts of the second car for sale in the "Auto Italiana" magazine for 1,600,000 lire. Carlo Dusio has said the following in 1987 to Quattroruote: "I took the other car still dismounted in the workshop of Racconigi, where it remained in a corner of a shed until 1965 when I sold everything as scrap." Through the middle-men these parts ended up at the Donington motor museum in UK. As there was no body, it was made in UK. Car's chassis/body and engine/transmission parts were put separately on display to show the engineering excellence. The car missed too many parts to be completed into a running car.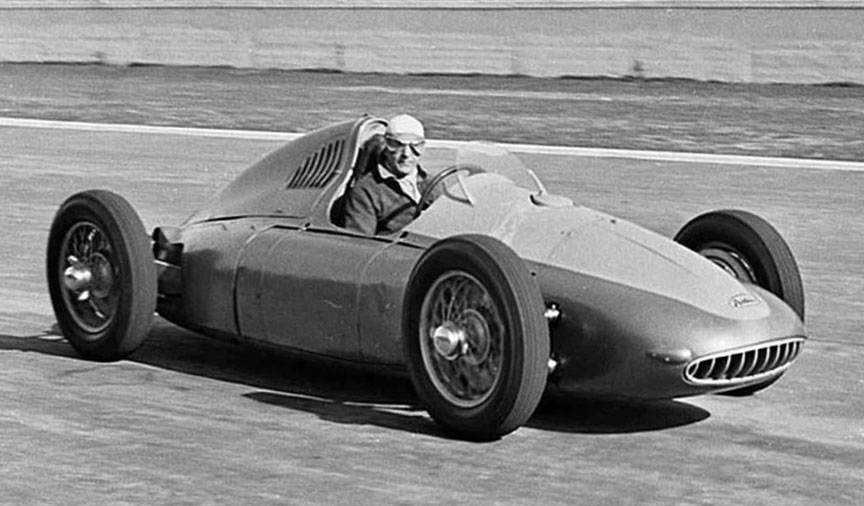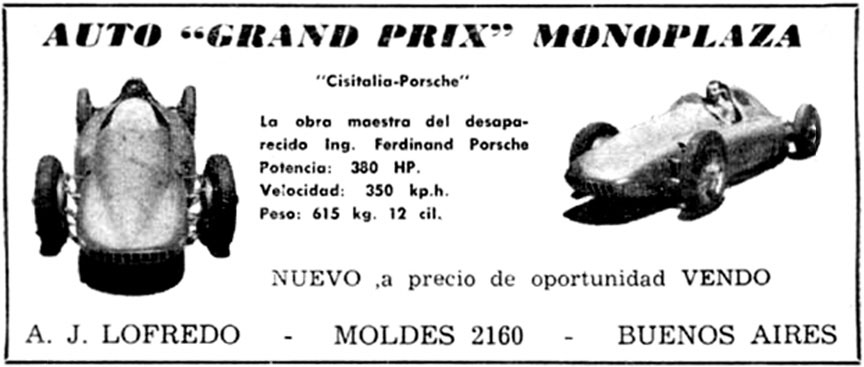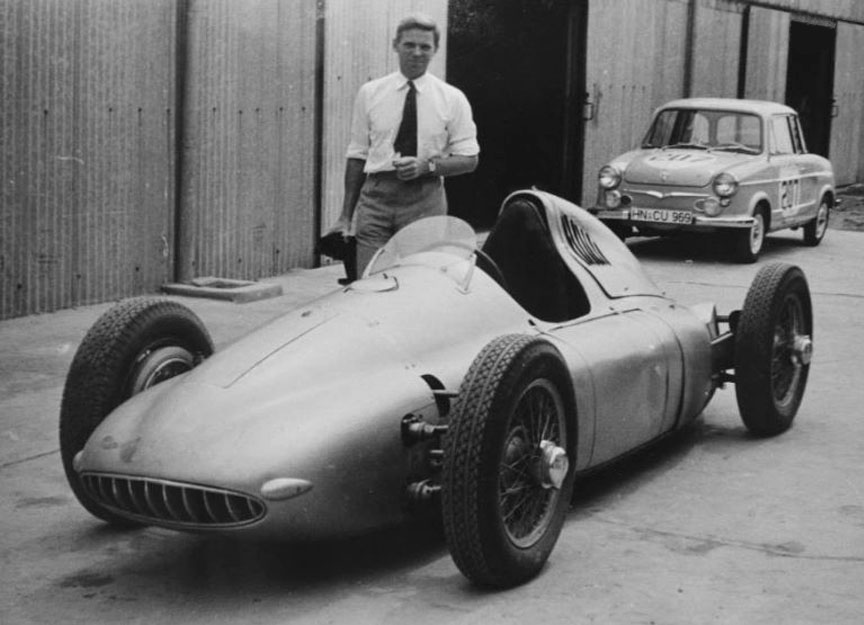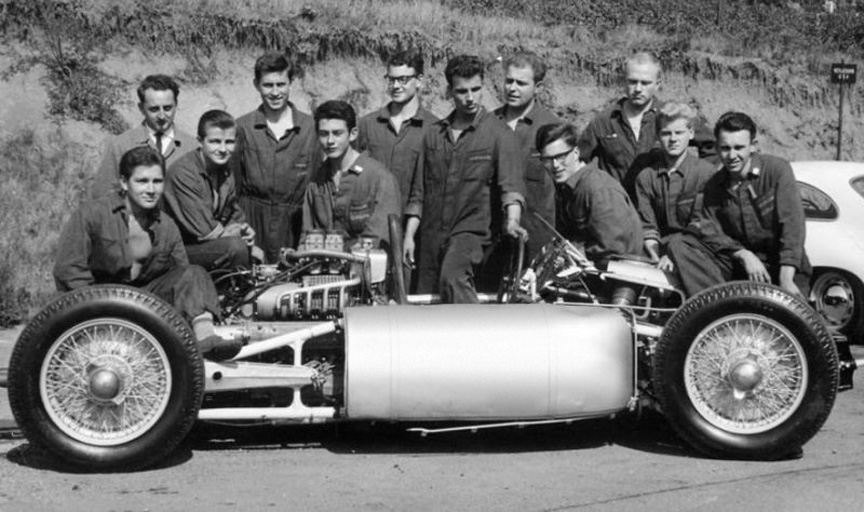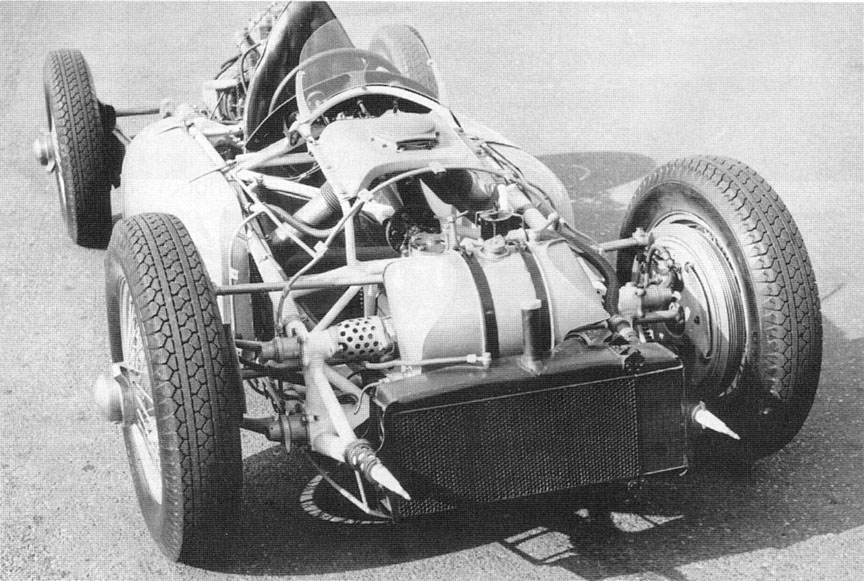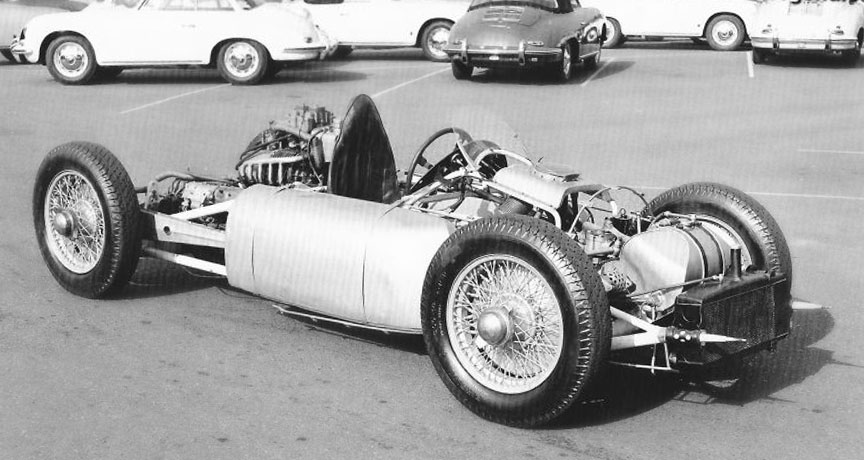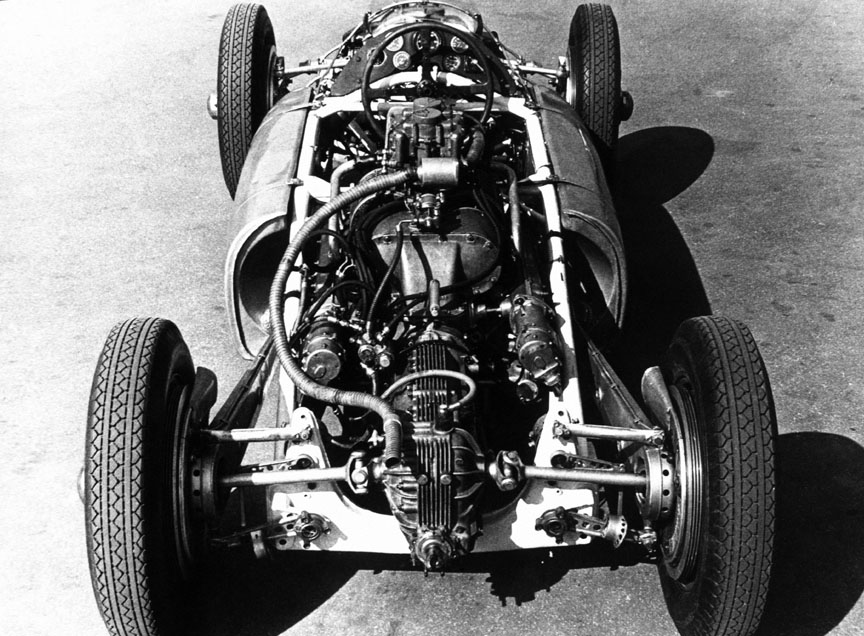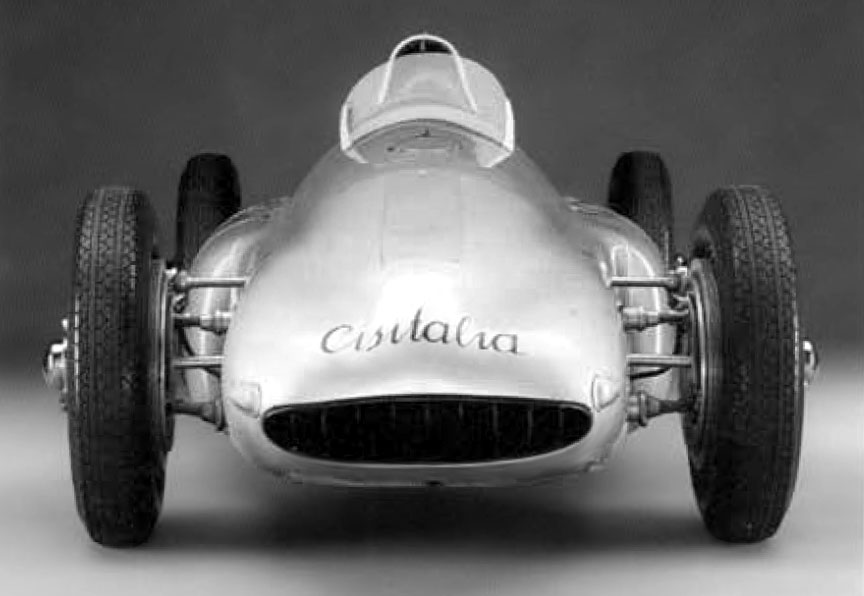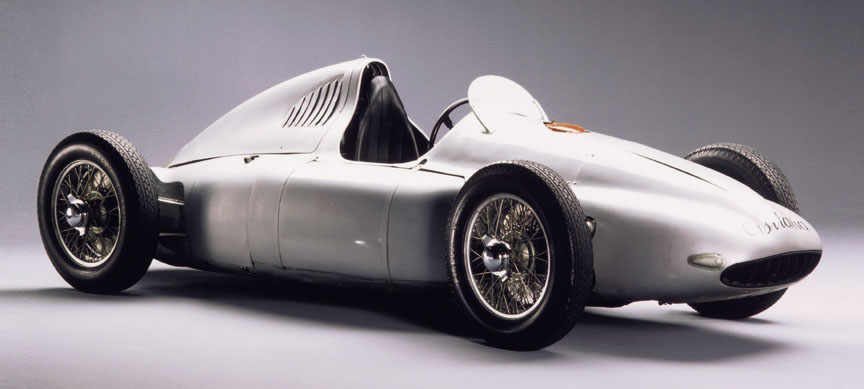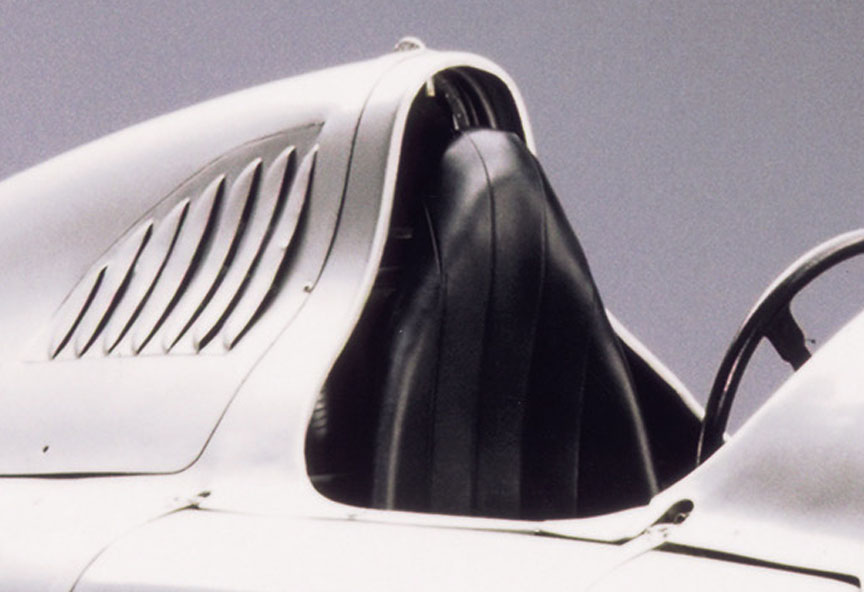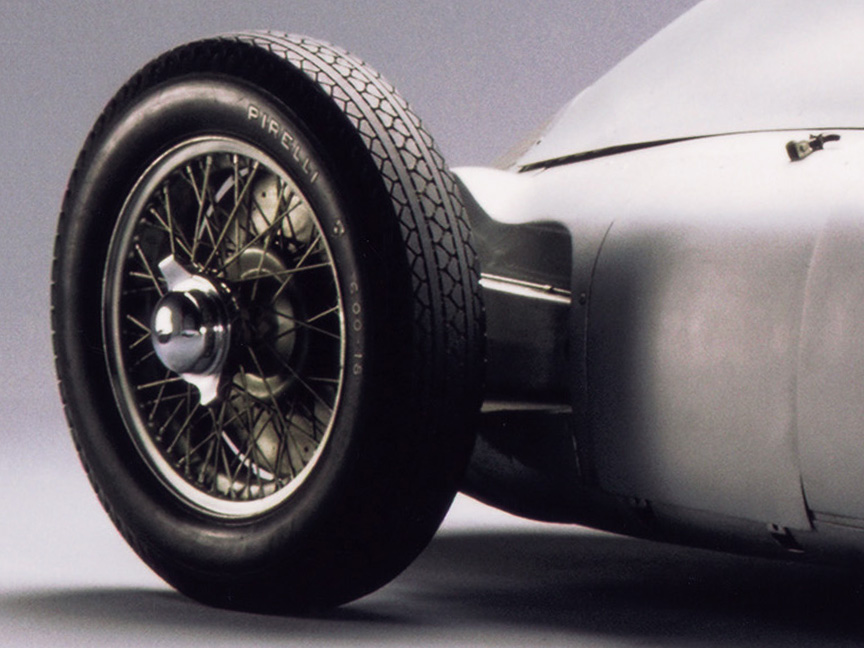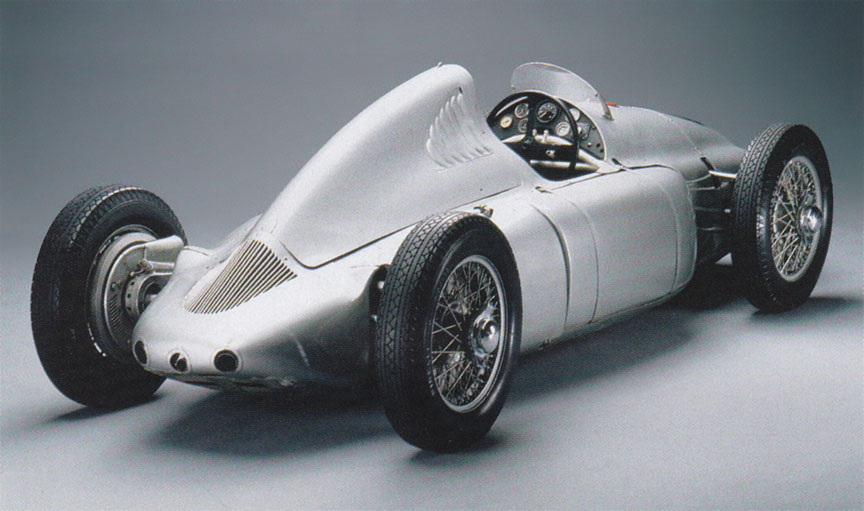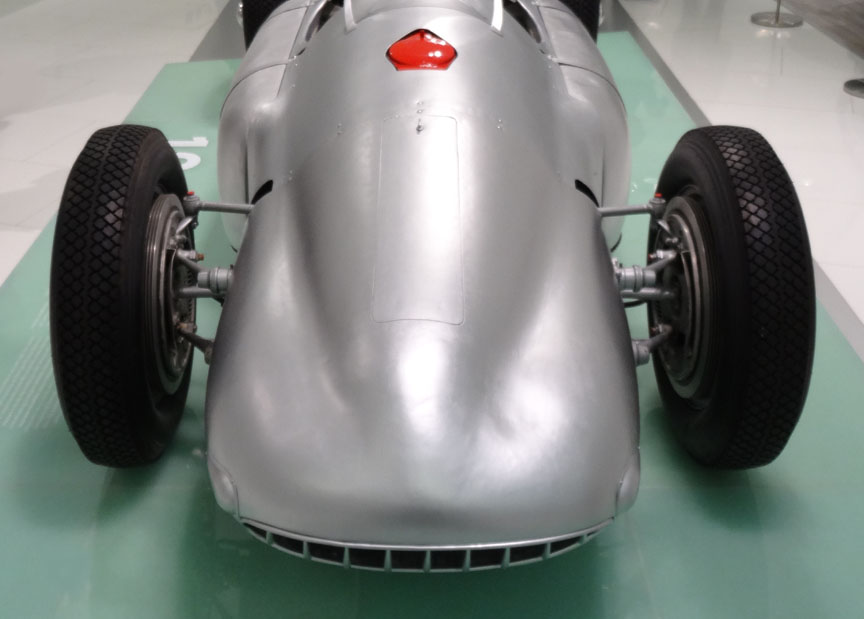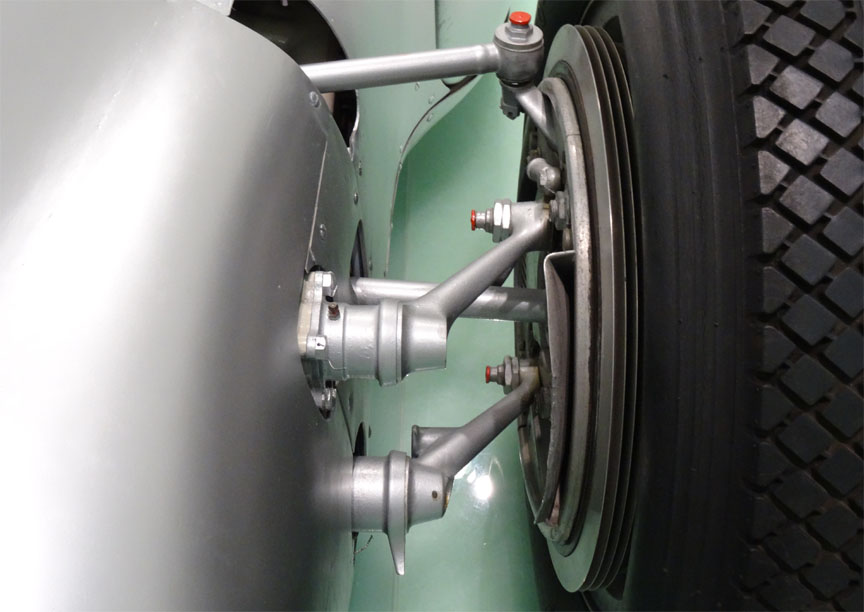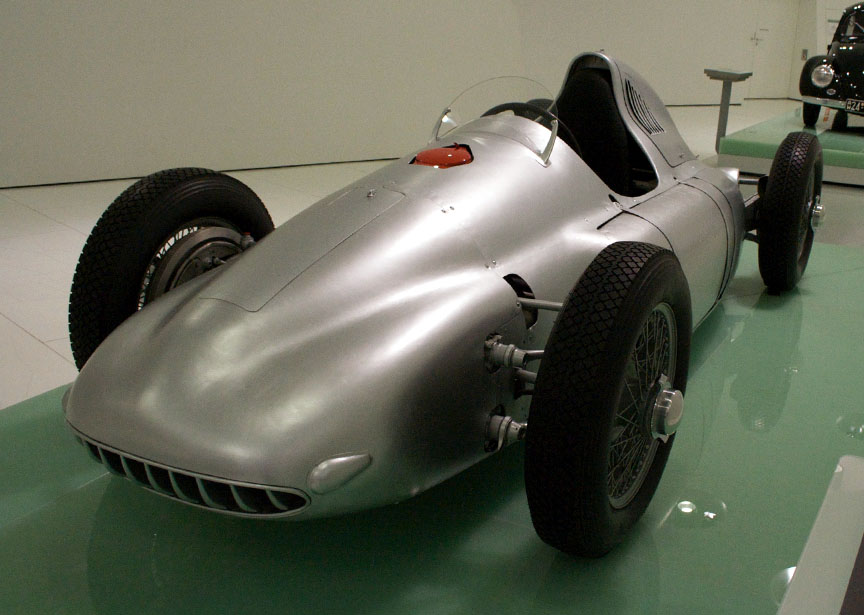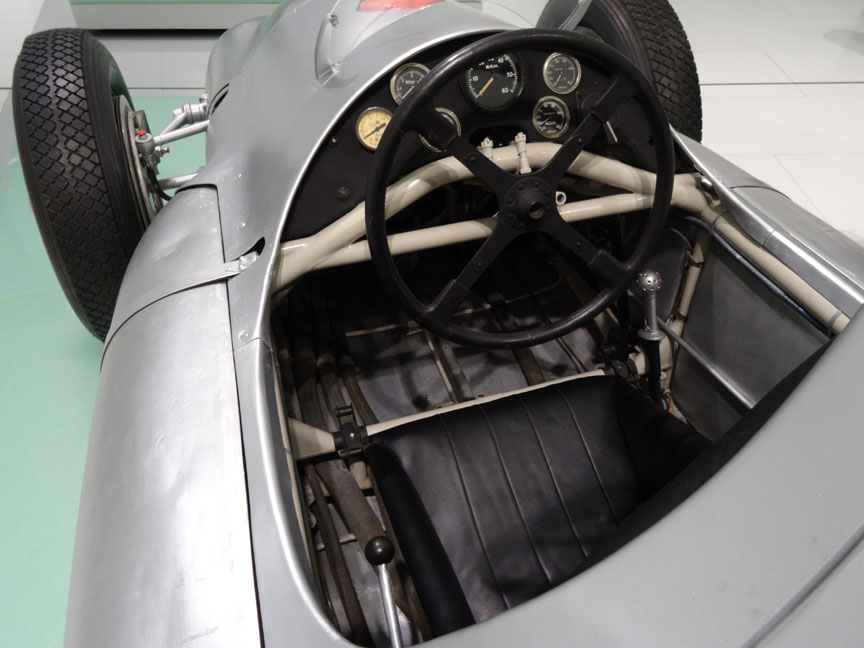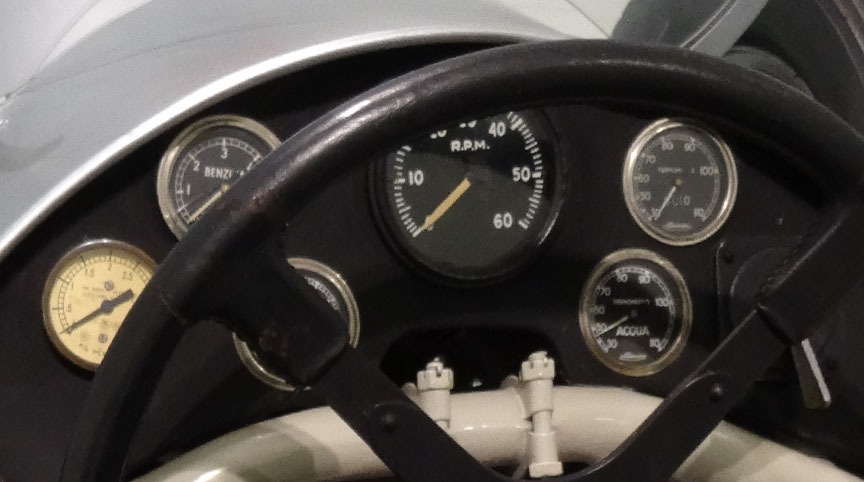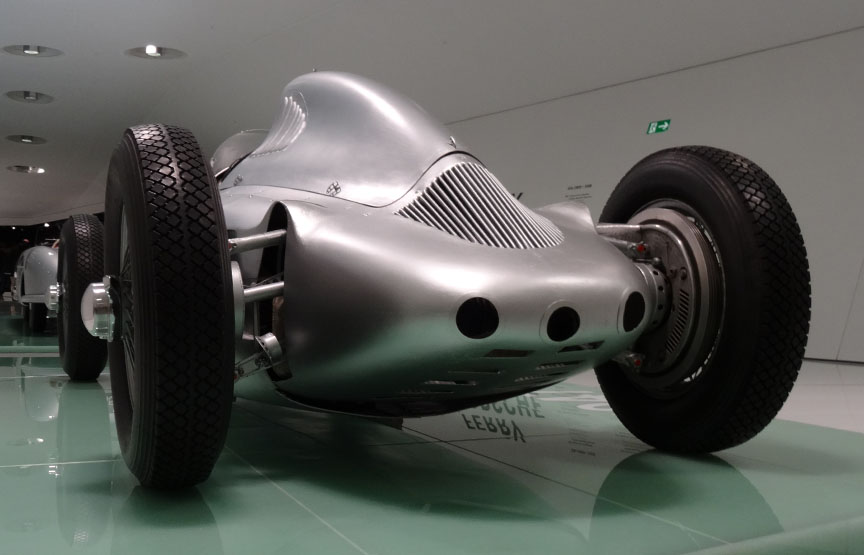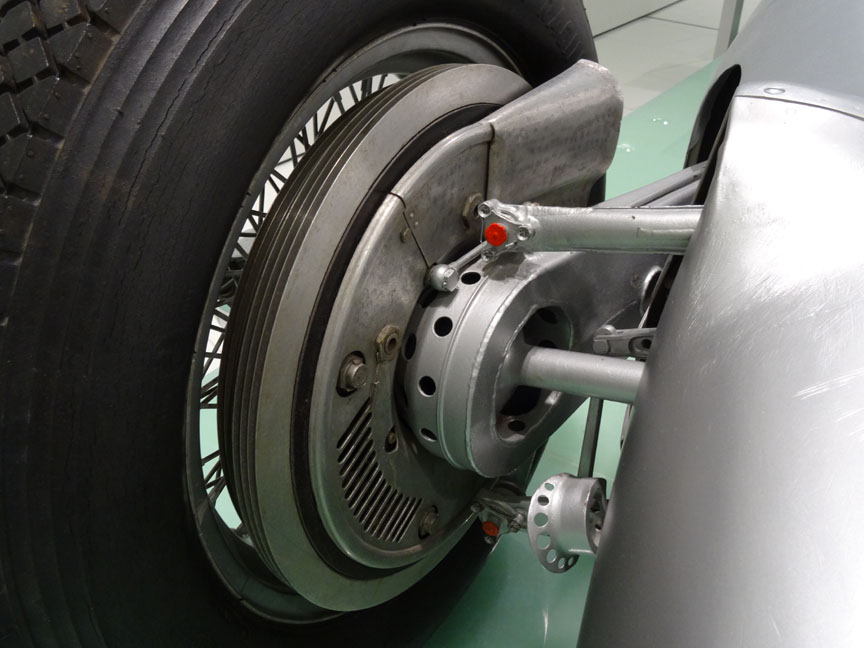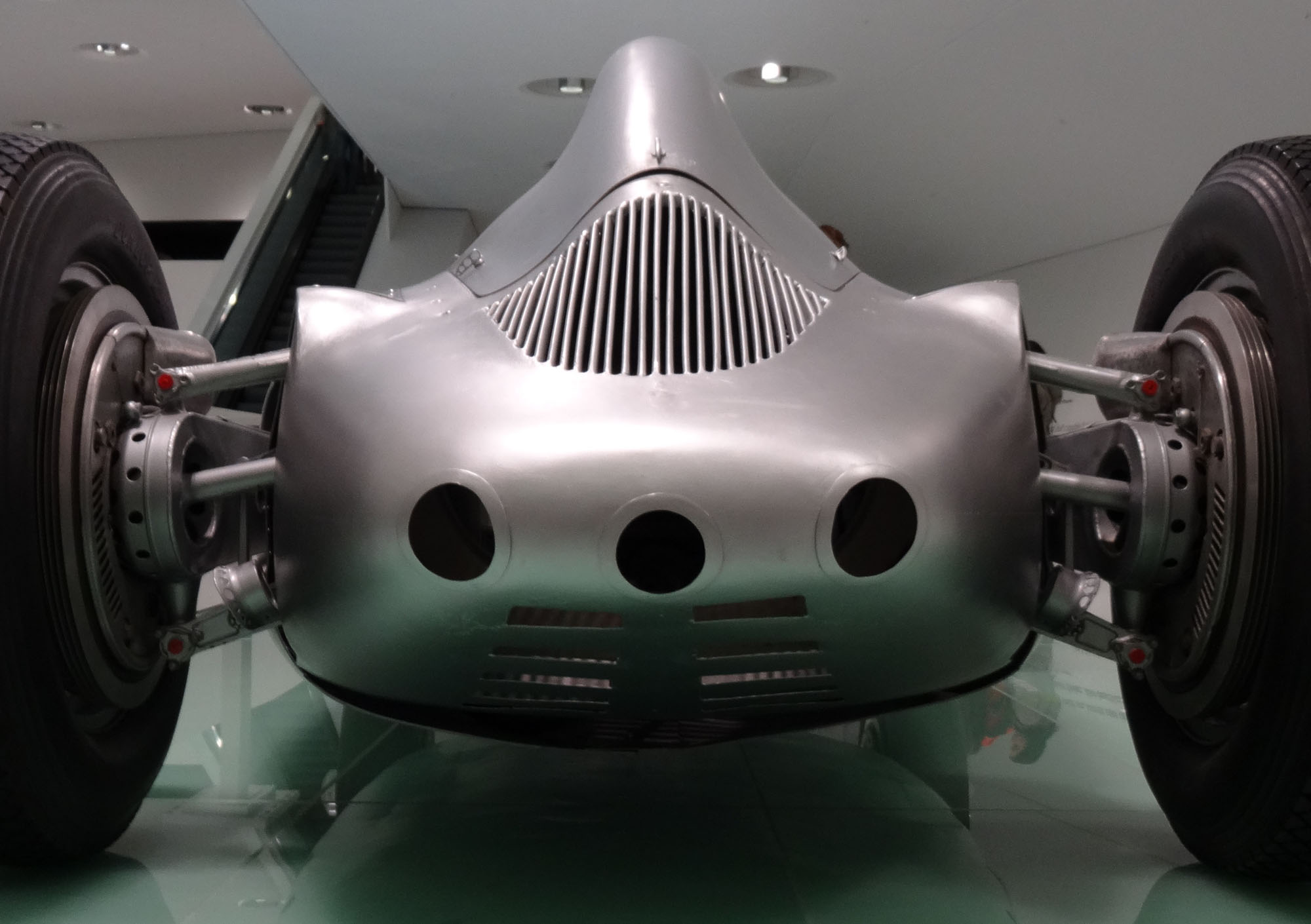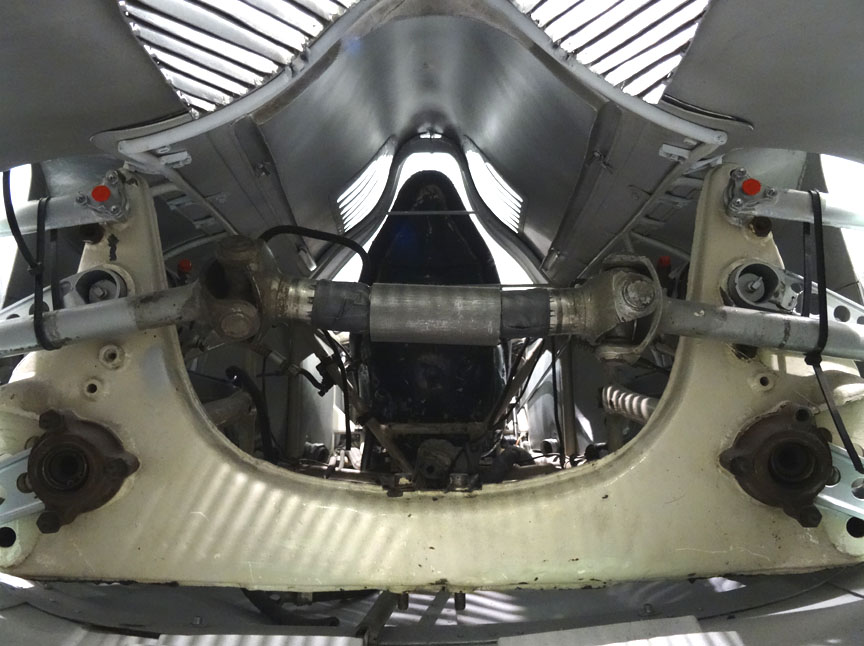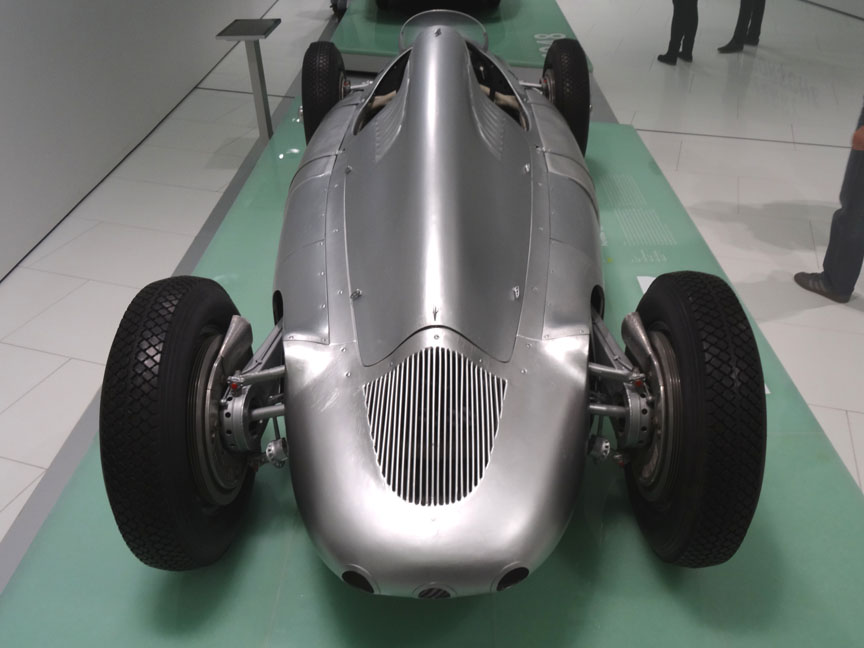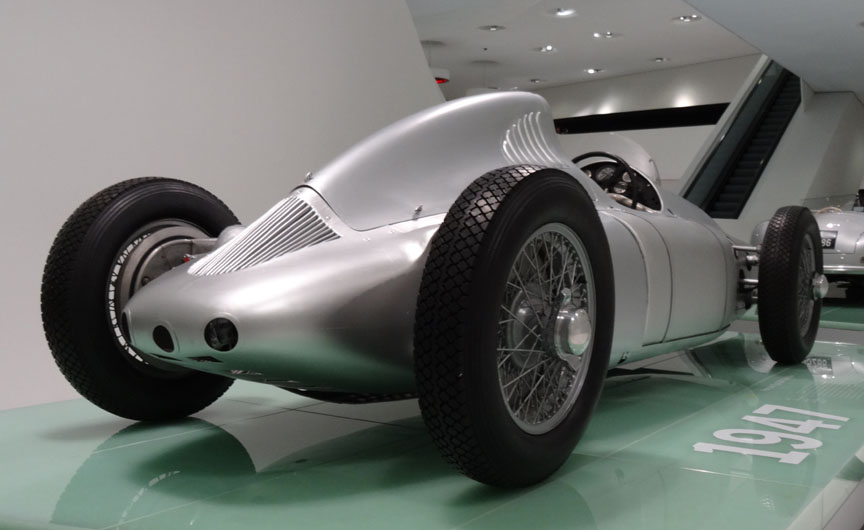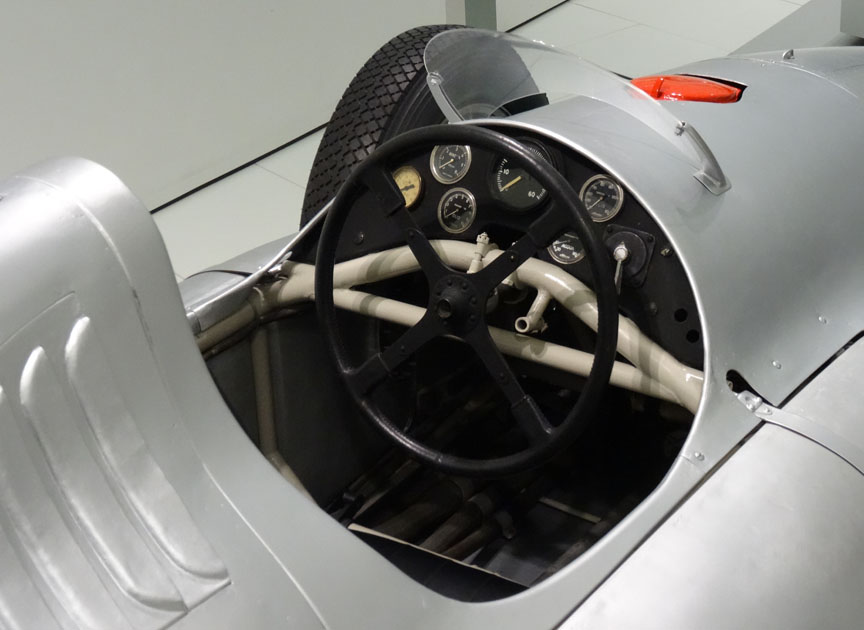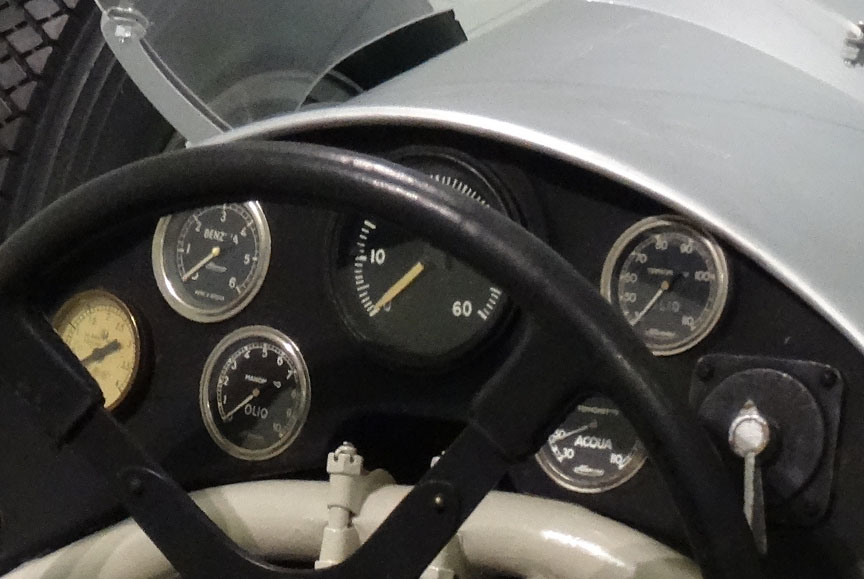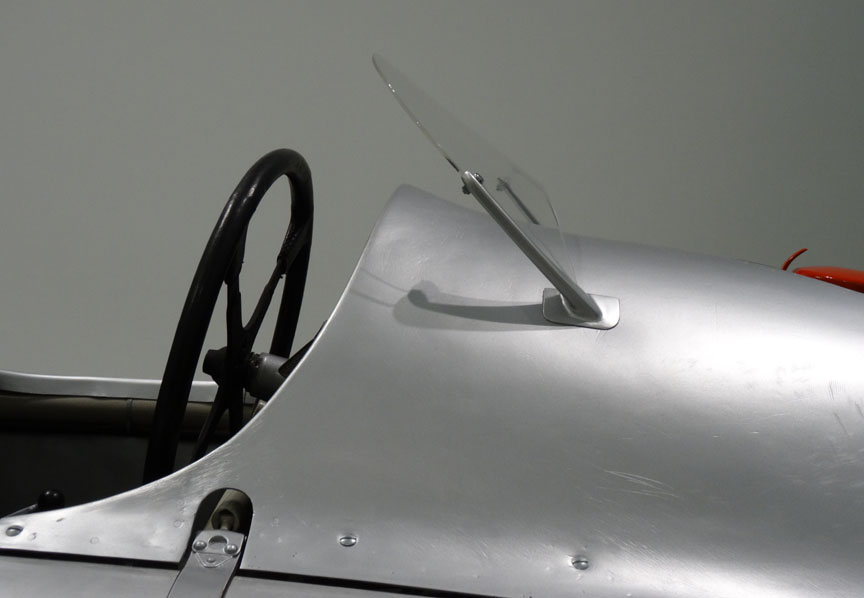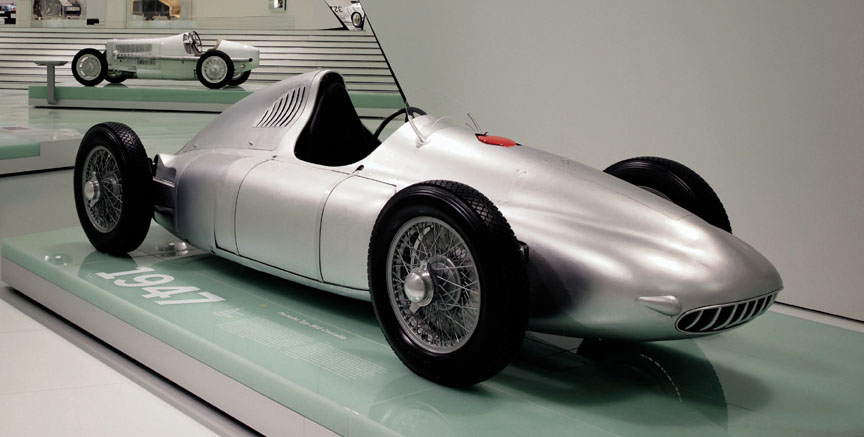 Back to the Porsche museum car. It was in the sixties or early seventies when the "Cisitalia" name was painted on the nose of the car, much larger than during the Cisitalia ownership – clearly and respectfully marking that this is a Cisitalia-built car and not a Porsche-built car.