Dutch YouTuber Automotive Mike captured a pretty special little Porsche 911 development car at the Nurburgring Nordschleife…
Wearing the same camouflage as the Porsche Type 992 911 GT3 models being developed, this car does not seem to be as hardcore as those RS model. What it does have, however, is a gigantic ducktail.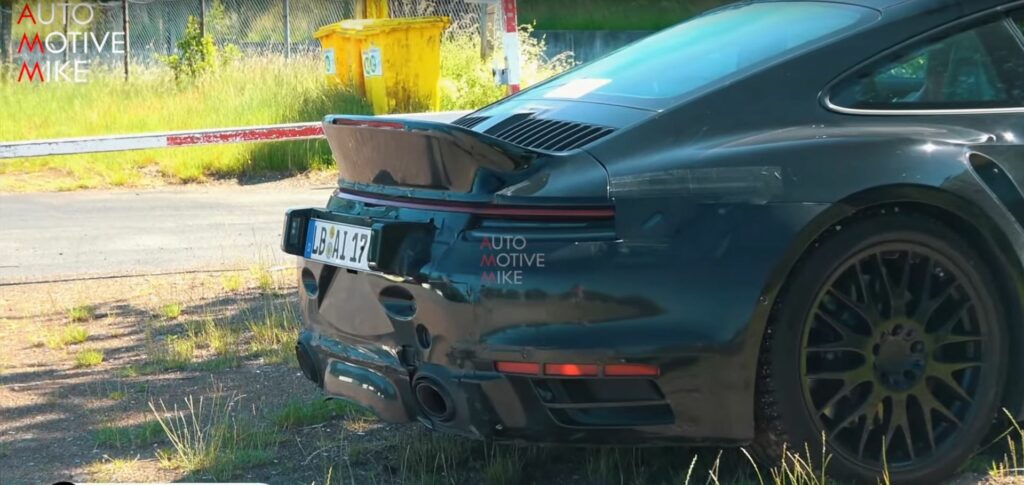 Rumors abound as to whether it's an option coming for the 911 Turbo S, part of a testing kit for future RS models, or if it might, as the timing lines up fairly well, be a special edition coming in 2022 that is an homage to the legendary Porsche 911 2.7 Carrera RS from 1973.
Another interesting thing is that the car, from the sound it makes while on track and the slightly jerky nature of the shifts, may very well be a proper manual transmission. This also lends credence to the 2.7 RS homage as that car still defines some of the best characteristics of what makes a 911 a 911.

As always, we'll keep our eyes and ears open for any news about this car, and report on it as soon as we know!