Current Porsche Panamera Turbo S – Ultimate Guide
The Porsche Panamera Turbo S is unquestionably a performance beast, with plenty of power and presence to go with its muscular stance. However, the best bit about the Panamera Turbo S may be how it cleverly masks its brute strength and capabilities beneath an elegant layer of the silky-smooth ride and top-class luxury. In that sense, it perfectly fits the bill of a luxury performance sedan – just what Porsche set out to achieve.
There is no shortage of power with the Panamera Turbo S. It gets its mojo from a twin-turbocharged V8 engine that generates a thumping 620 hp and 604 lb-ft of torque. That's more power than a Ferrari Roma, and it is certainly enough to enable the Panamera Turbo S to keep pace with rivals like the Audi RS7 and BMW M5.
The Panamera Turbo S lacks the agile handling of the 911 or the 718 Cayman. However, keep in mind that these are dedicated sports cars. For a 4,700-lb sedan, the Panamera Turbo S still gets top marks for how it tackles corners or powers down a straight road. The Sport Plus mode (courtesy of the optional Sport Chrono package) sharpens the car's responses even further and adds an edgier exhaust note.
There's a generous list of standard equipment on offer. It includes goodies like the rear-axle steering, active anti-roll bars, mechanical torque vectoring on the rear axle, carbon-ceramic brakes, and 21-inch wheels.
The Porsche Panamera Turbo S is a luxury sedan, and the interior certainly fits that description. The car gets Porsche's latest infotainment system (PCM 6.0) with added functionality and a more user-friendly interface. The seats are comfortable and work well with the generous legroom. The potential customer can elevate the feel of the interior even more with a lengthy list of options from the German carmaker.
The performance sedan carries a sticker price of $179,800, and as expensive as that may seem, it's still the cheapest way to slide into the Panamera Turbo S family.
Pictures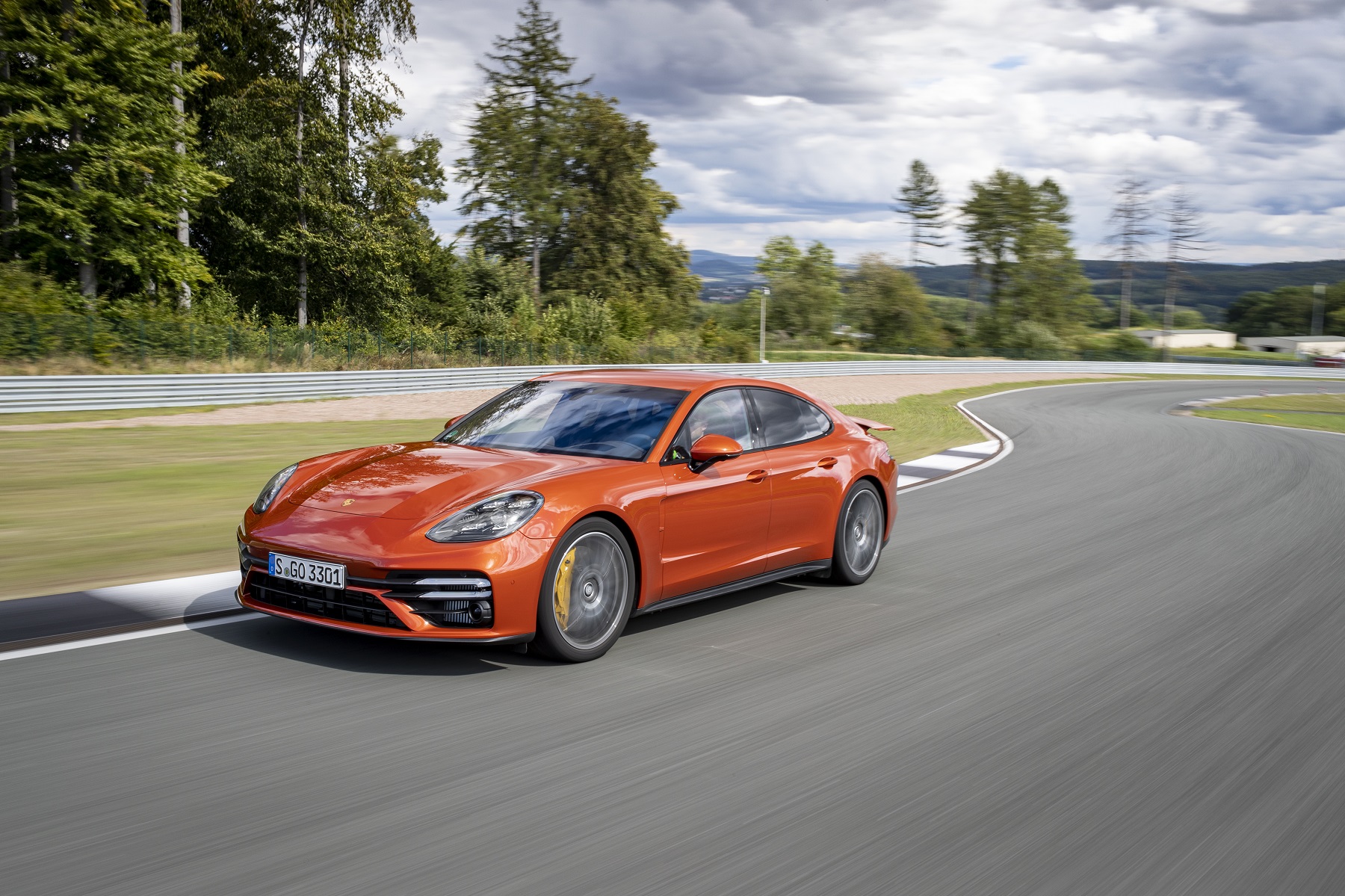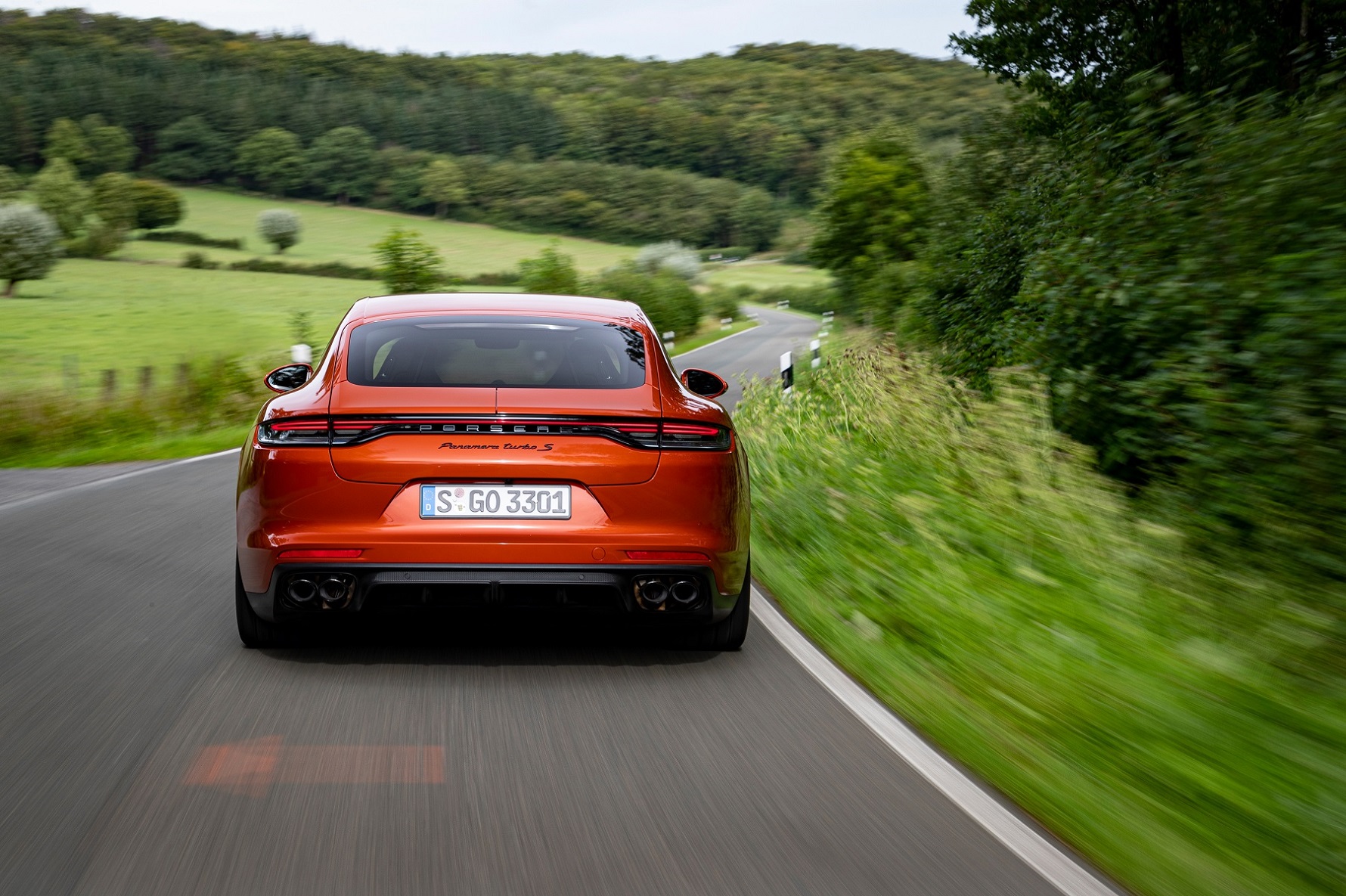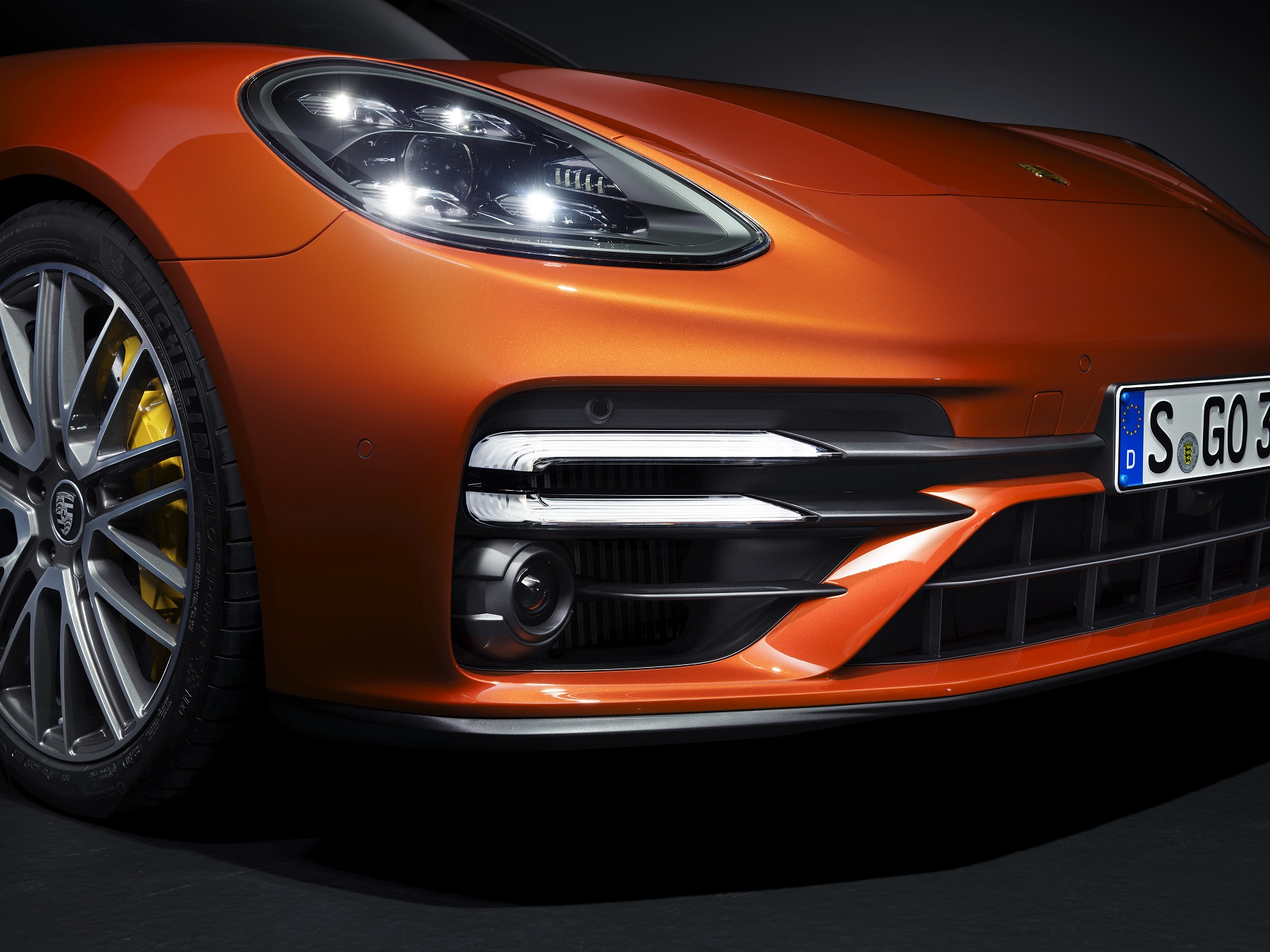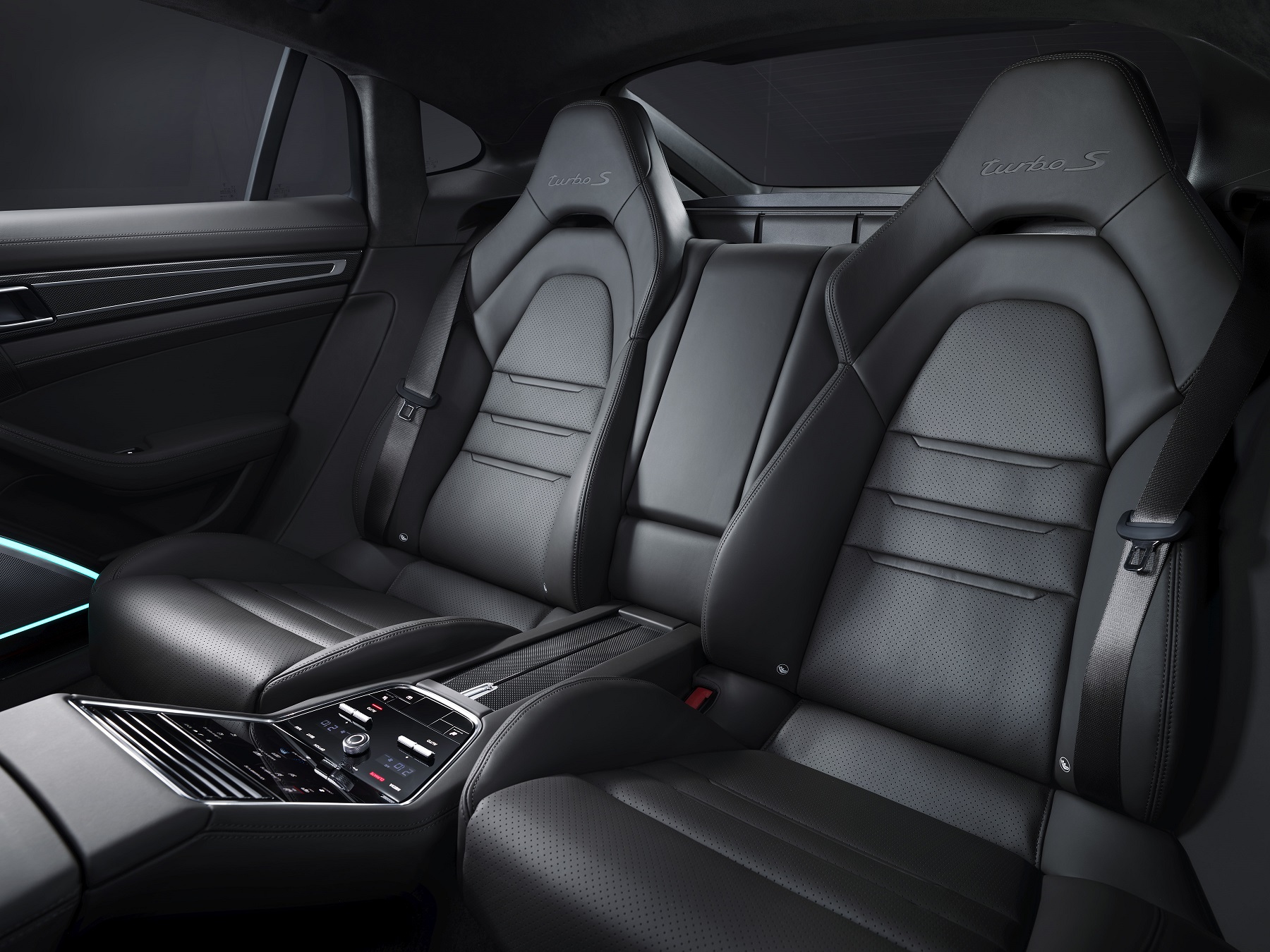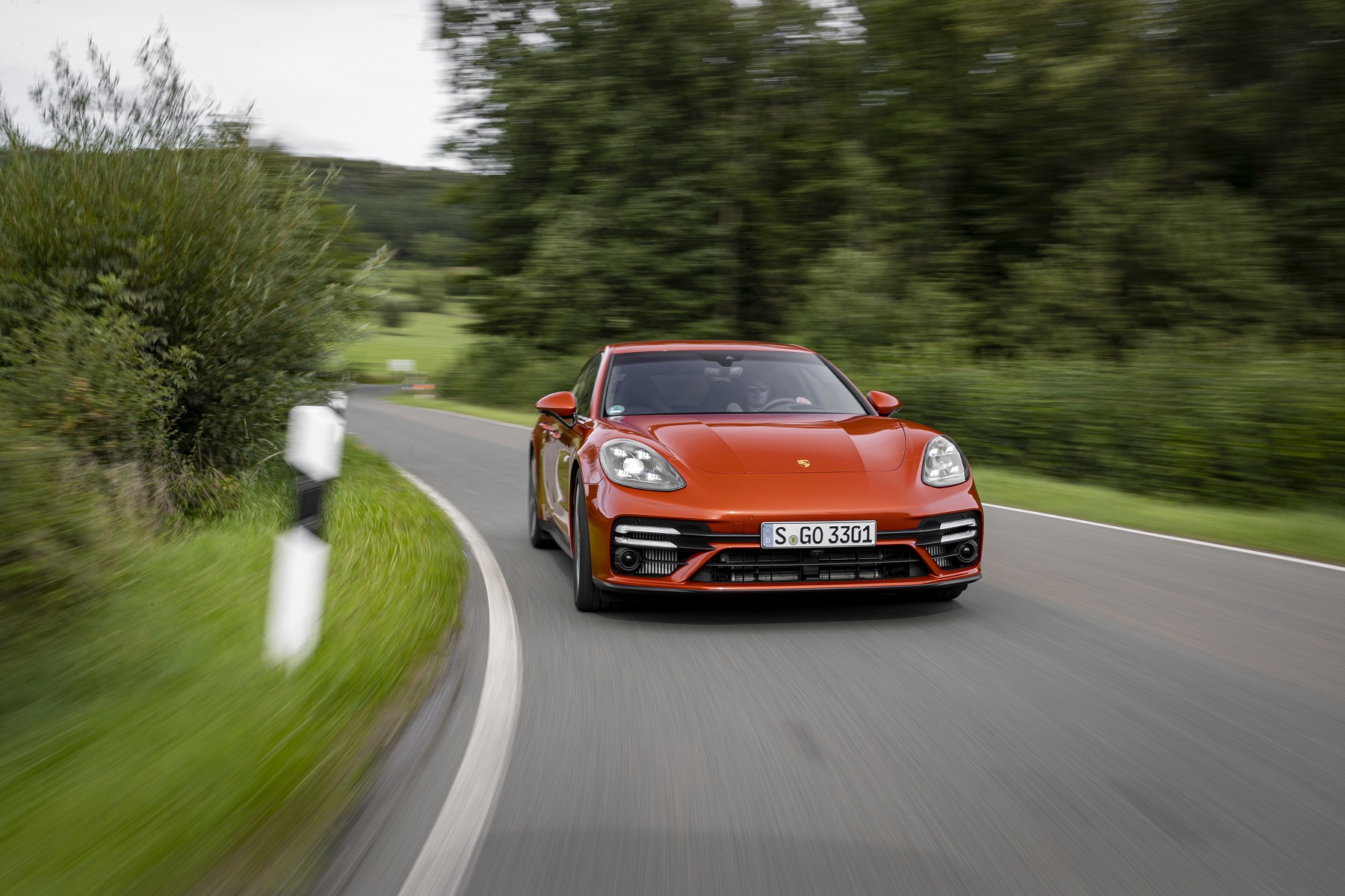 Video – 2021 Porsche Panamera Turbo S Review