Current Porsche Panamera 4S E-Hybrid – Ultimate Guide
This Panamera variant pairs a 2.9-litre twin-turbocharged V6 with an electric motor to serve up 552 hp and dynamism usually associated with non-hybrid coupes. The best part? The 'E-Hybrid' badging means this sedan also delivers the benefits of greater fuel efficiency and lower emissions. Then there's the fact that all electrified Panameras for the 2021 model year have 27% more battery capacity.
Being a plug-in hybrid, this Panamera can be charged by simply plugging the car into a charging station. However, Porsche has built in additional flexibility by setting up the V6 engine with the capability to charge the electric battery while the car is in motion – up to 80 percent of total capacity.
The Panamera 4S E-Hybrid, relying on battery power alone, can get up to 25 miles of range. This effectively eliminates the need for gasoline on short trips and commutes. However, the sports sedan is also capable of explosive action when the hybrid powertrain elements combine. The car can accelerate to 60 mph in 3.5 seconds despite its not insignificant 5,000-lb bulk. That's faster than the Toyota GR Supra, a sports car that weighs almost 1,700 lbs less.
The 2021 Panamera model boasts electric steering, and the adaptive air suspension has received a software upgrade. This makes the overall driving experience feel more responsive and engaging. The optional rear-wheel steering elevates the experience further and should be considered a necessity for those who want to extract every ounce of performance from the car.
Pictures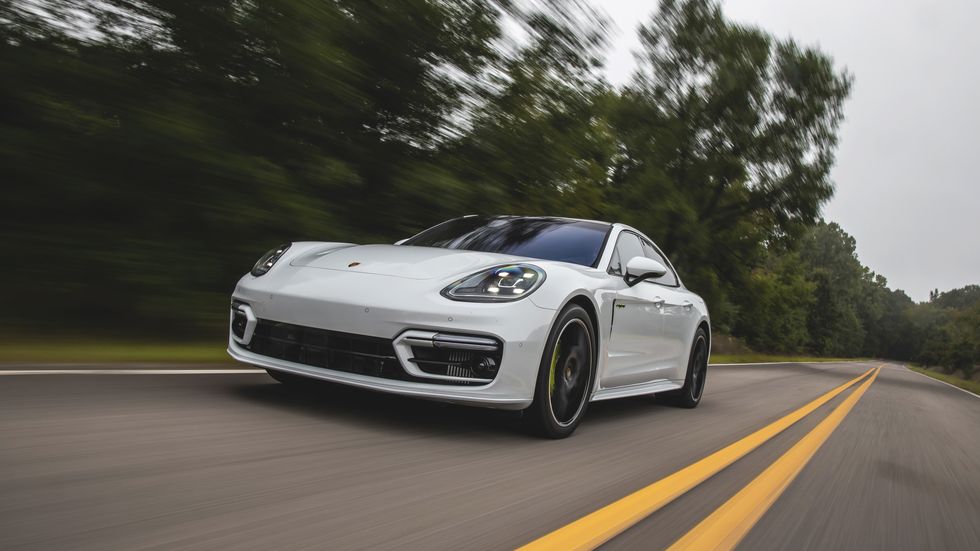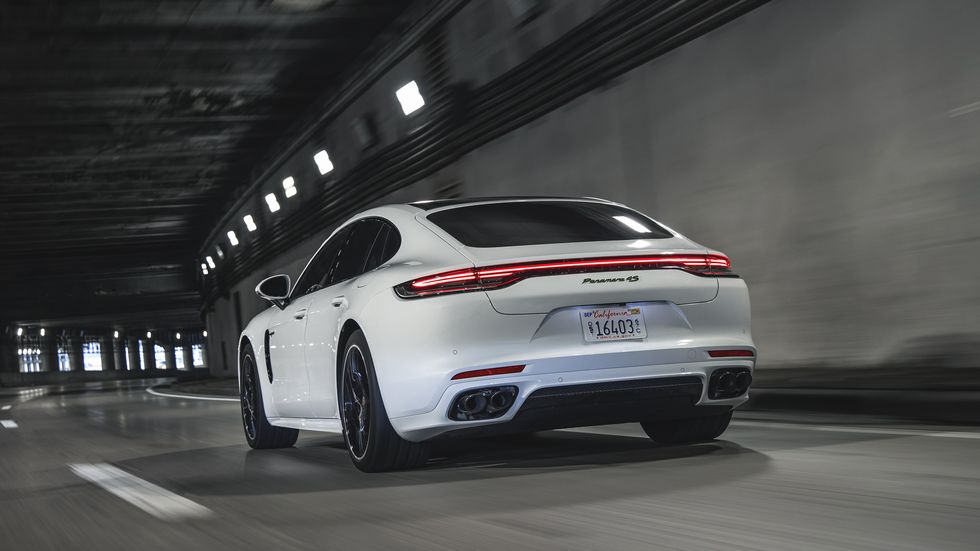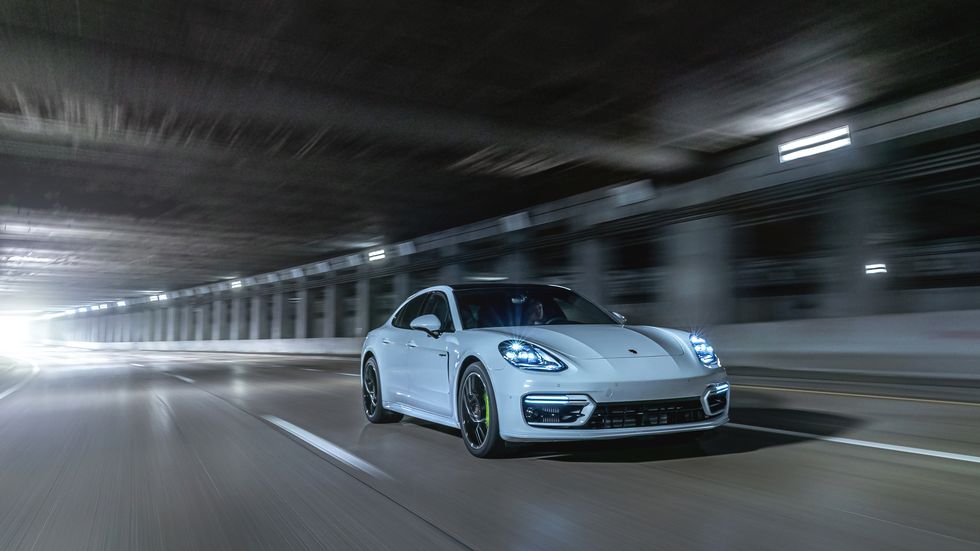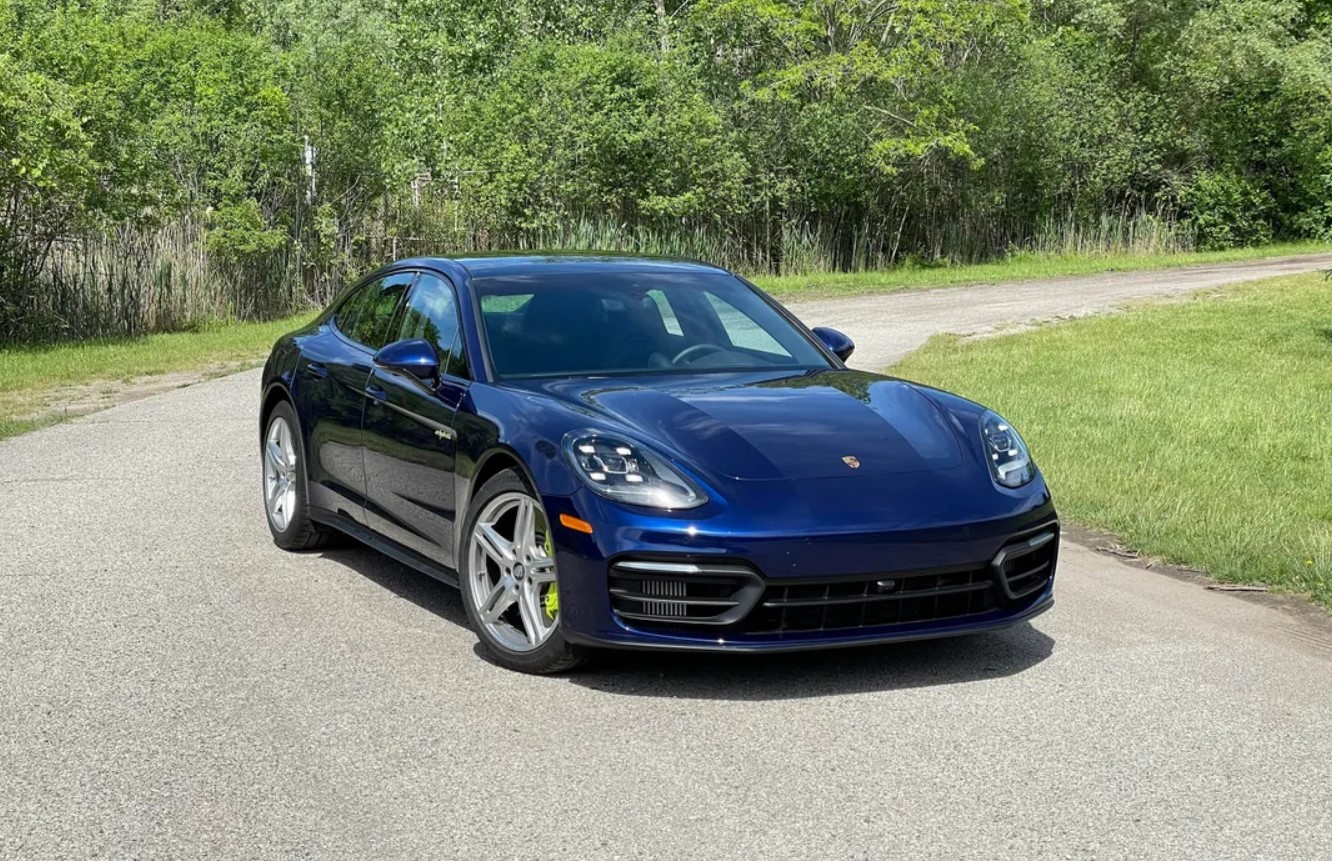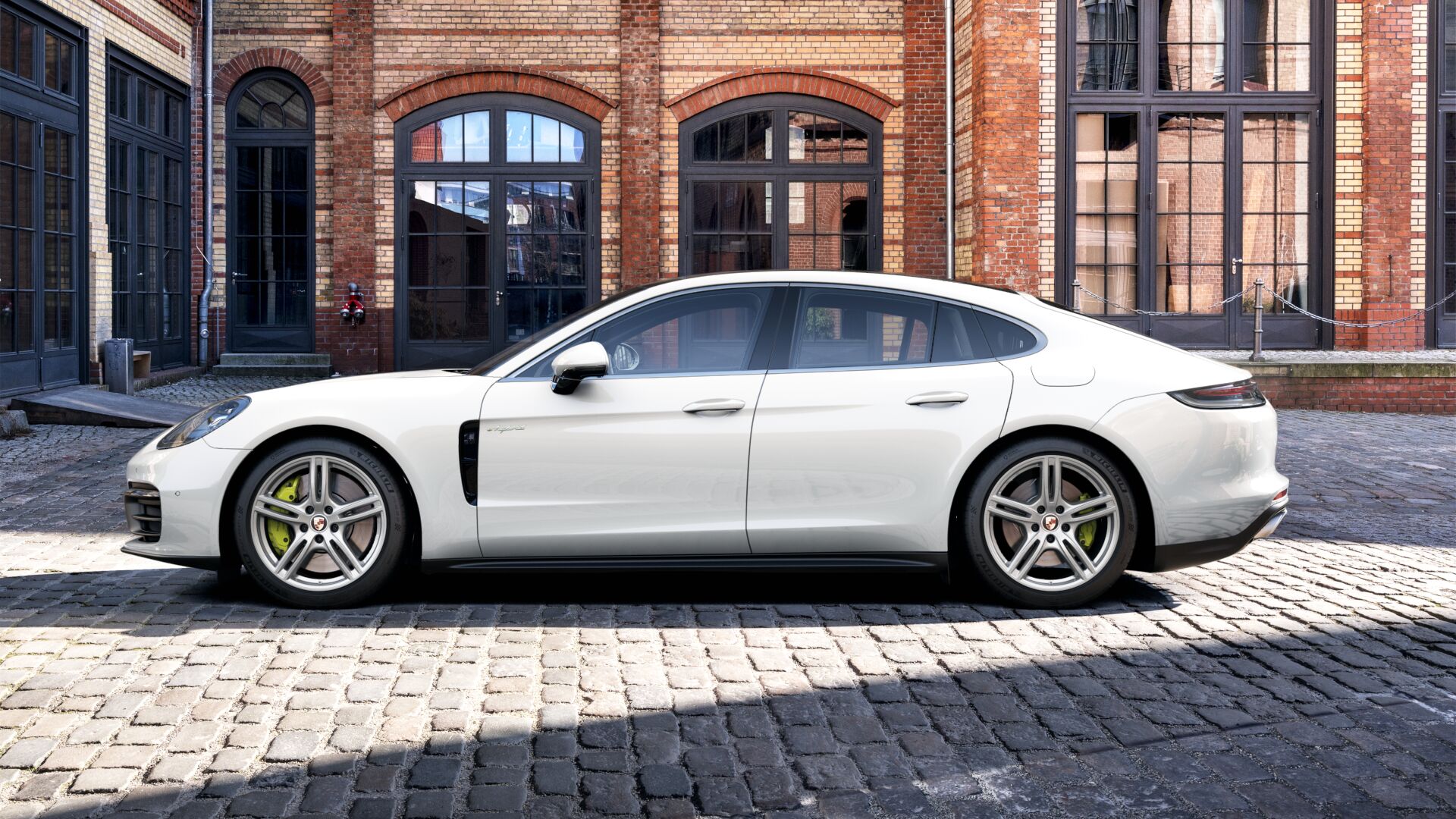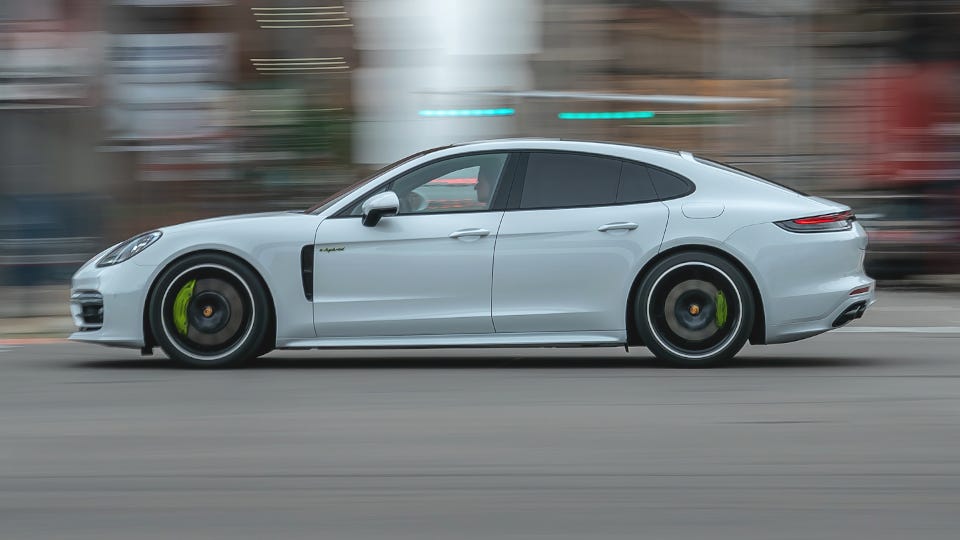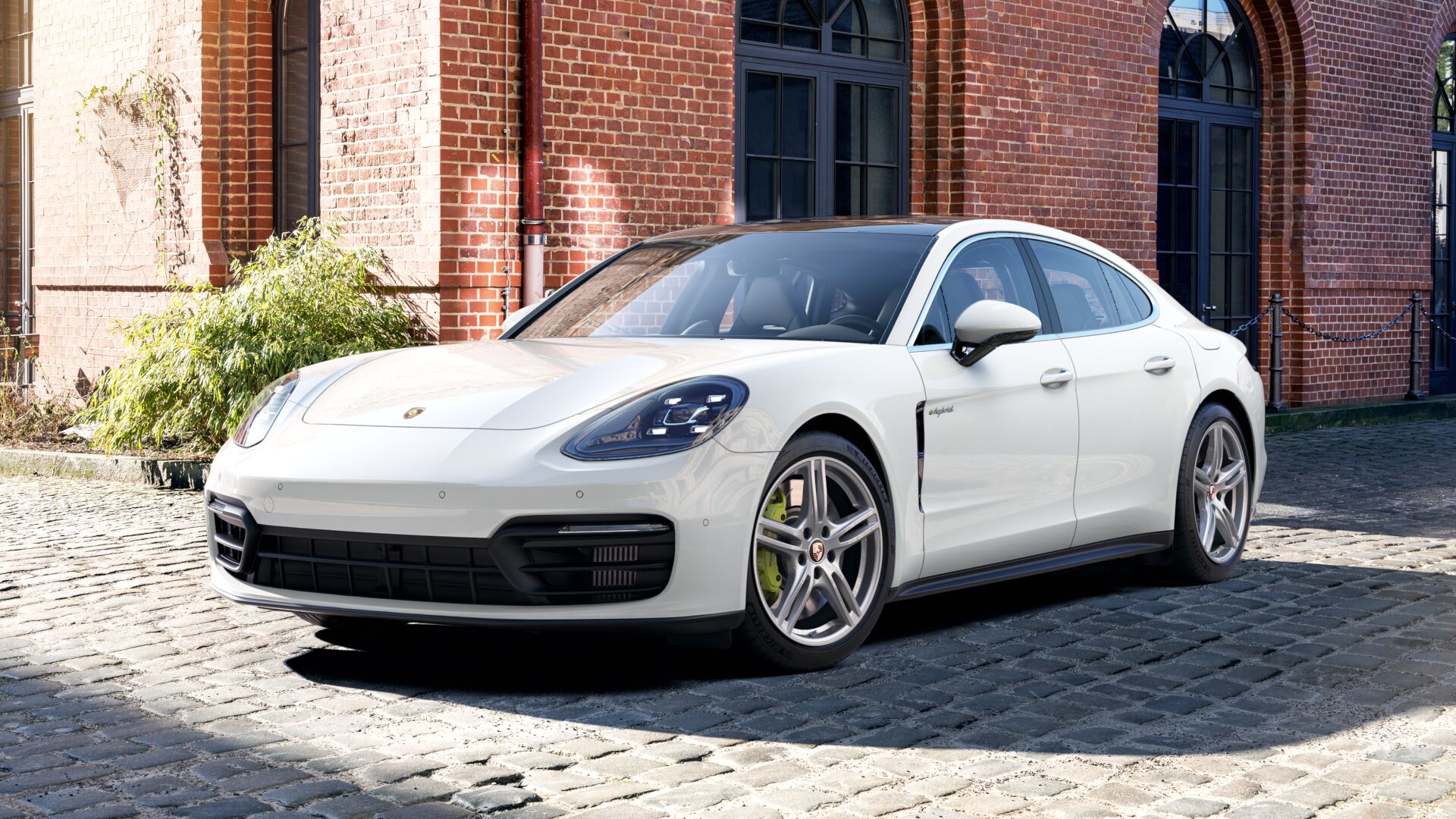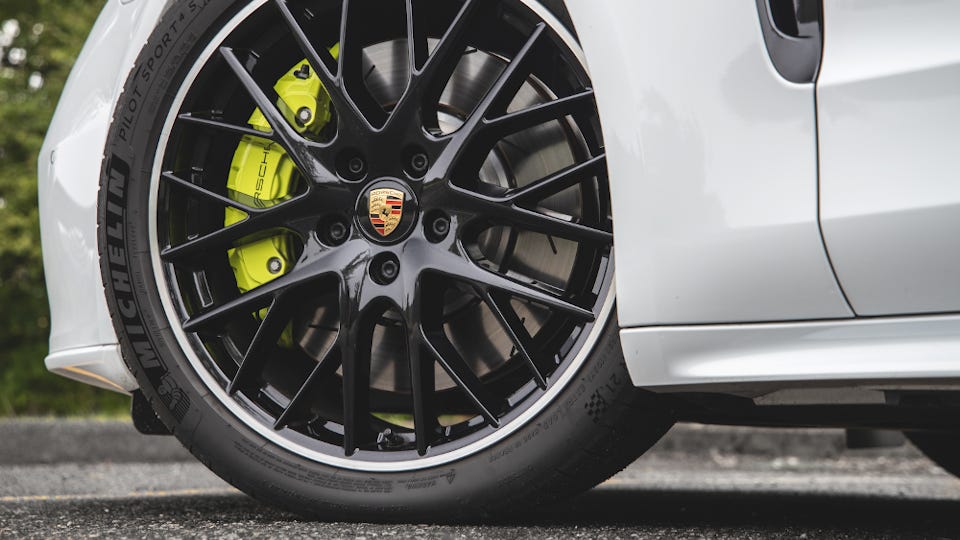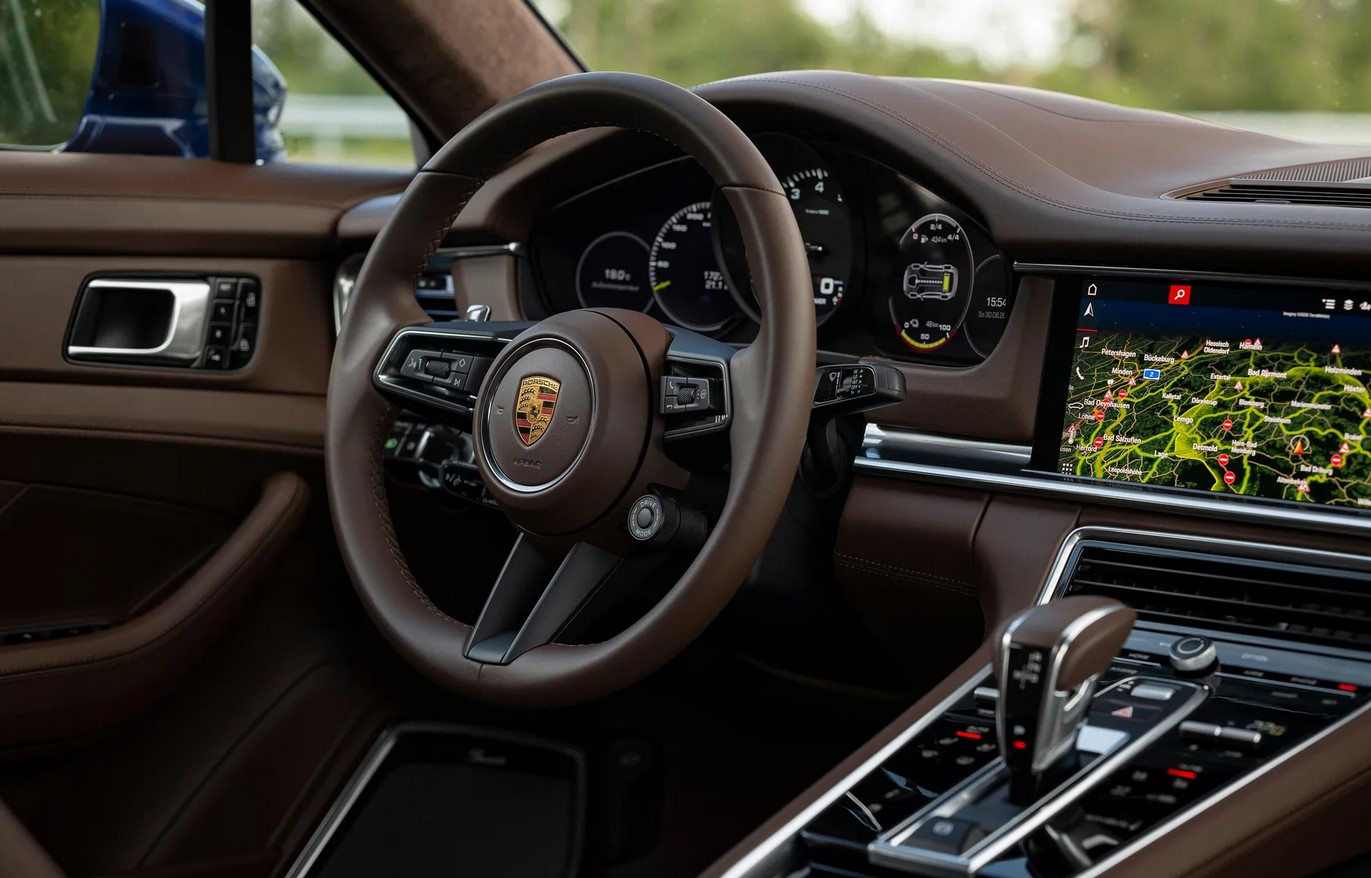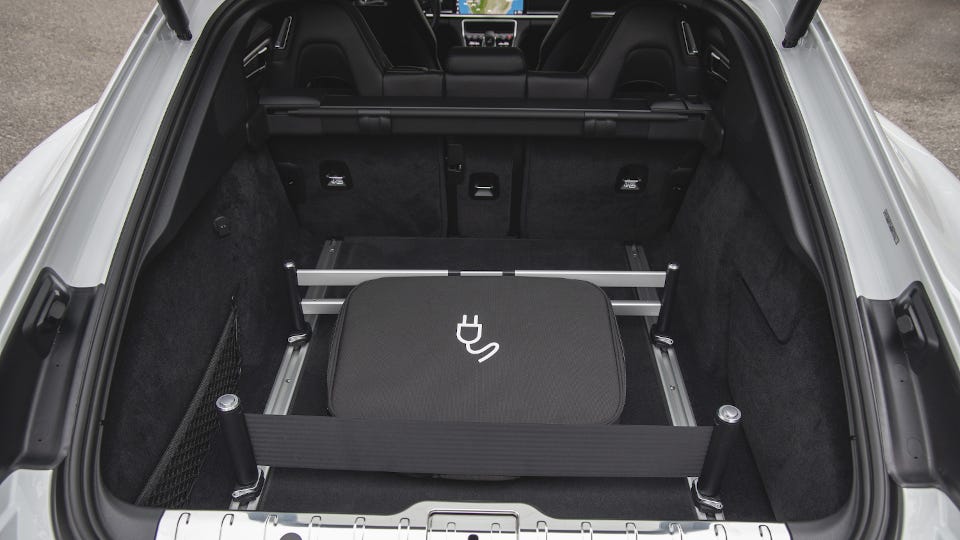 Video – 2021 Porsche Panamera 4S E-Hybrid
Press Release
August 26, 2020
2021 Porsche Panamera 4S E-Hybrid
Porsche is expanding its hybrid offering with a new plug-in hybrid model for the Panamera model range; the Panamera 4S E-Hybrid. An electric motor paired with a 2.9 liter twin-turbo V6 engine results in a system power of 552 hp and 553 lb.-ft. of torque. The Panamera 4S E-Hybrid sedan can reach 60 mph using Launch Control in 3.5 seconds, and has a top track speed of 185 mph – offering similar performance to the previous 550 hp Panamera Turbo. For the 2021 model year, all Panamera E-Hybrid models now feature a 27 percent larger hybrid battery capacity (up to 17.9 kWh from 14.1 kWh previously) as well as recalibrated drive modes to maximize the performance and efficiency of the powertrain. The standard Panamera models now feature a 2.9 liter twin-turbo engine making 325 hp, replacing the previous 3.0 liter single-turbo unit.